The TOP 8 dog-friendly cottages and country hotels



Table of contents
Dog Friendly Cottages in the UK by Voyage Privé - The best selection of pet-friendly Cottages to enjoy a vacation with all your family !
Our TOP 8 dog friendly cottages and country hotels
Take your furry friend on holiday with one of our top dog-friendly cottages or hotel stays. We've got loads of perfect stays for your four-legged friends. These include coastal retreats in Cornwall and delightful escapes in the Lake District. There are cosy bars to enjoy visiting with your pet and a wealth of charming walking trails to discover. You'll also find open grounds to let your dog off its lead. Staying in one of Voyage Privé's pet-friendly options is the perfect way to set off on a new adventure. Just be sure to specify a dog-friendly room when booking your dream holiday.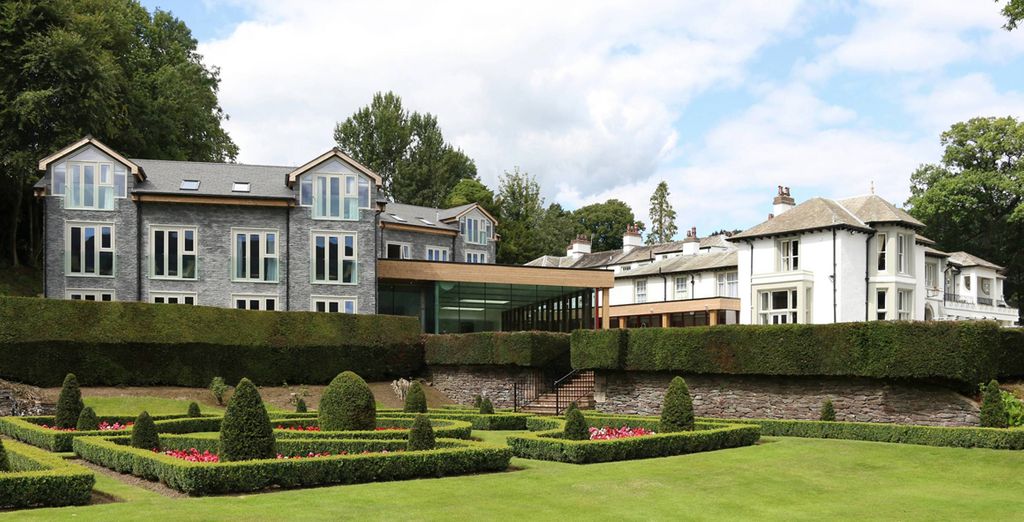 This delightful country hotel is nestled within 18 acres of leafy, manicured grounds. The 18th-century interiors are a true delight, with four-poster suites and charming dining areas. Dogs are welcome in both the hotel's family cottages and rooms, as well as the Living Space. You have access to the shores of Ullswater and the Lake District's fells or can simply enjoy the terrace off-lead.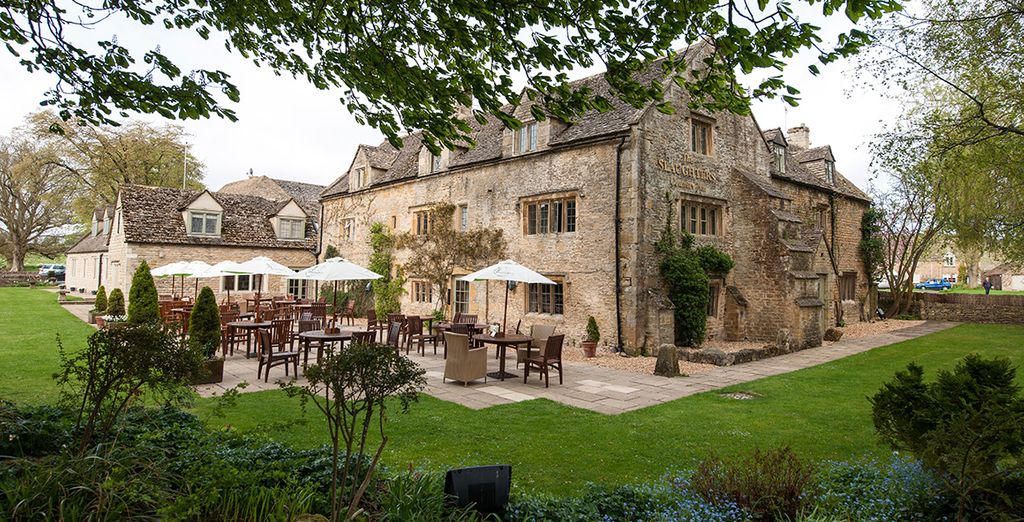 Escape to the charming Cotswolds with this 17th-century country inn. You can opt for beautiful open-beam cottages or luxury hotel rooms. Dogs are welcome both in the grounds and rooms, as well as in the cosy pub. Enjoy tranquil and direct country trails from Upper Slaughter and Bourton-on-the-Water. There are plenty of dog-friendly businesses around, from cafes and pubs to antique shops and boutiques.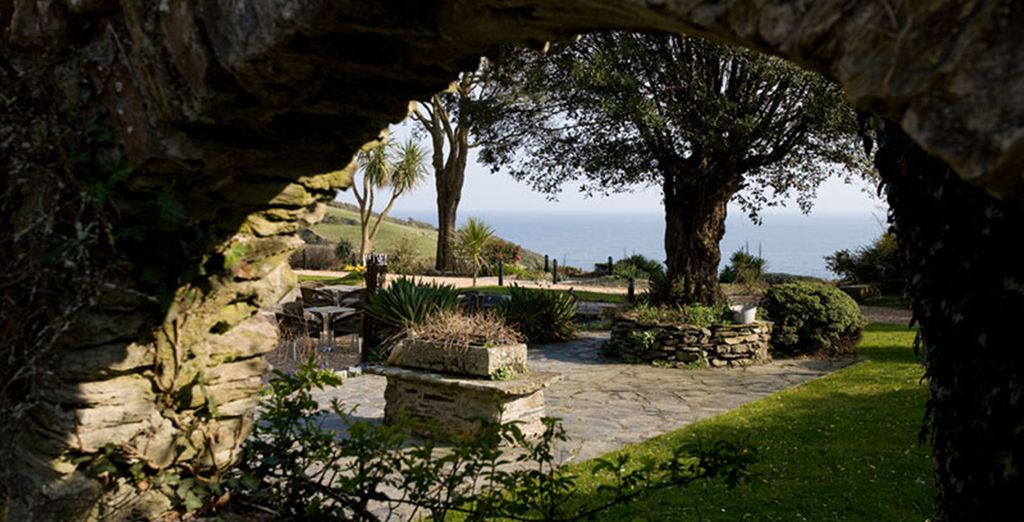 Does your dog adore the beach? This spectacular seafront boutique hotel offers fine trails down toward Looe's beaches. Surrounded by picturesque scenery and cosy gardens, it's an idyllic Cornish getaway. Rooms offer a spectacular blend of seaside chic and modern country furnishings. What's more, you can bring your four-legged friend with you throughout, including the bar and lounge.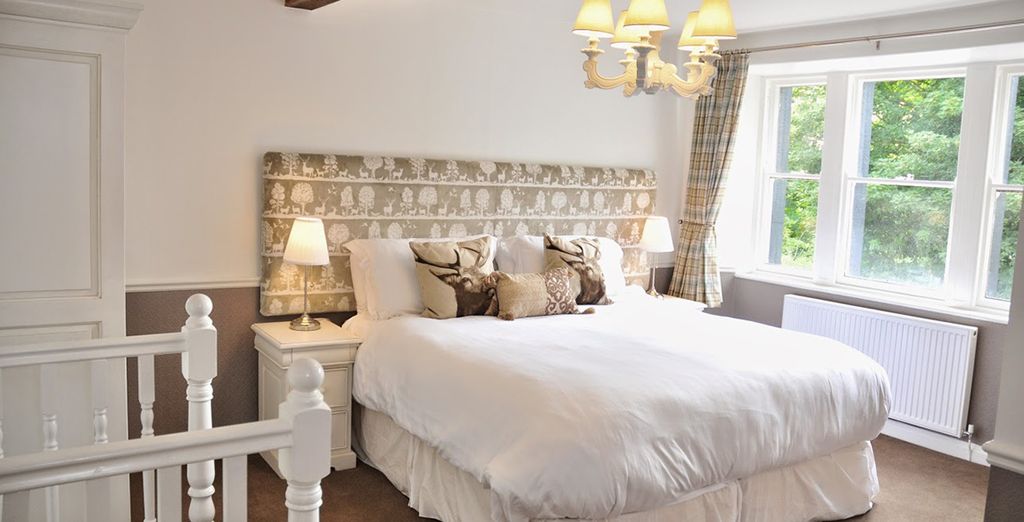 The <uYorkshire Dales are a dog walking paradise. The New Inn is located in scenic Clapham, moments from the famed three peaks. Dogs are welcome on request in both pet-friendly rooms and the cosy coaching inn bar. Founded in the early 18th-century, the property is bursting with history. Rooms boast chic country stylings with bright modern interiors, open beams and comfy beds. Treat yourself and your dog to a restful country retreat with this coaching inn stay.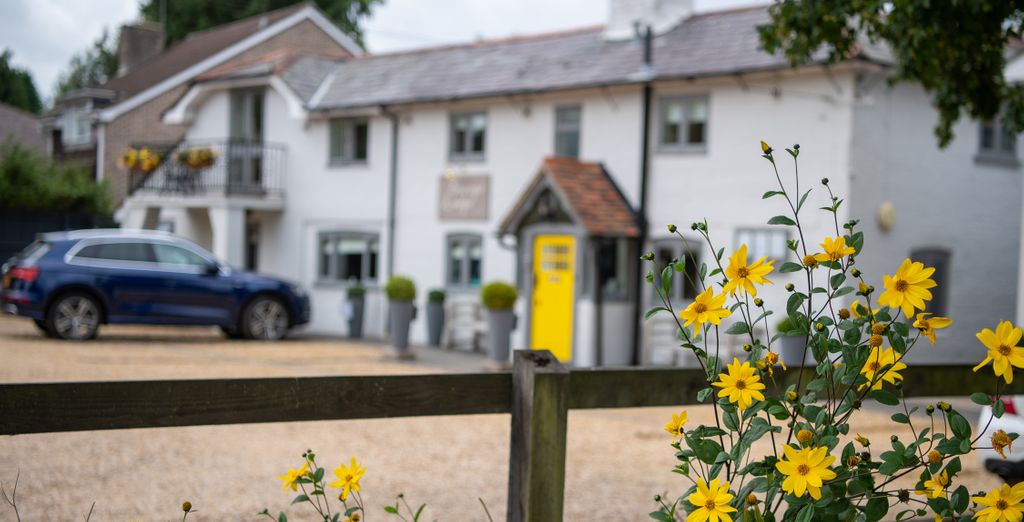 Cottage Lodge is a charming boutique B&B in the heart of the New Forest. Surrounded by leafy trails and babbling brooks, it's the perfect doggy holiday. You have access to pretty grounds and delightful bespoke interiors crafted from local wood. The pet-friendly snug bar is located in a pretty 17th-century cottage – the perfect retreat after a day of walking. What's more, the hotel boasts eco-credentials with solar power and locally sourced amenities.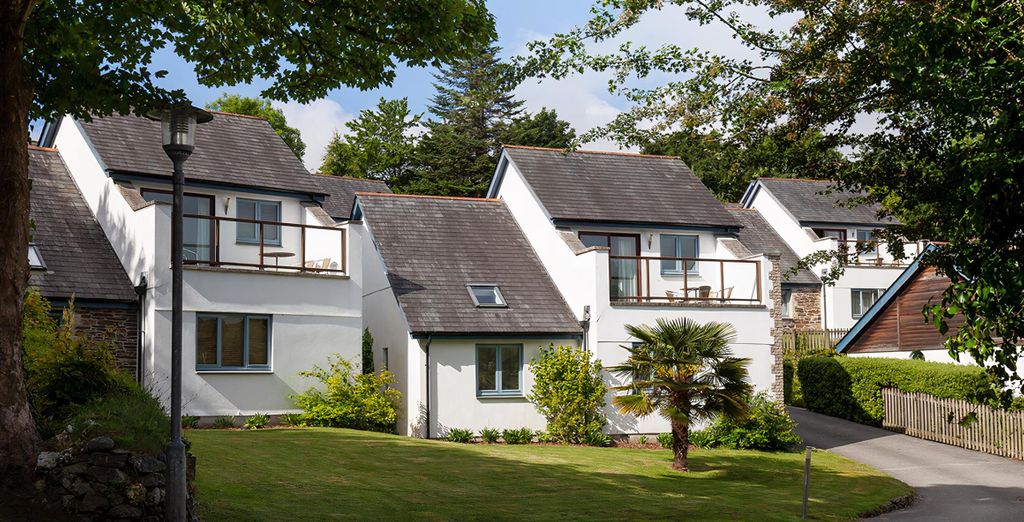 This fine cottage complex is located in coastal Falmouth. Sandwiched between green hills and glistening shores, you can enjoy long walks on the beach with dogs in tow. Each dog-friendly cottage offers excellent self-catering facilities and balconies overlooking the leafy grounds. It's an ideal base to explore Cornwall's scenic south coast and a wealth of dog walking trails.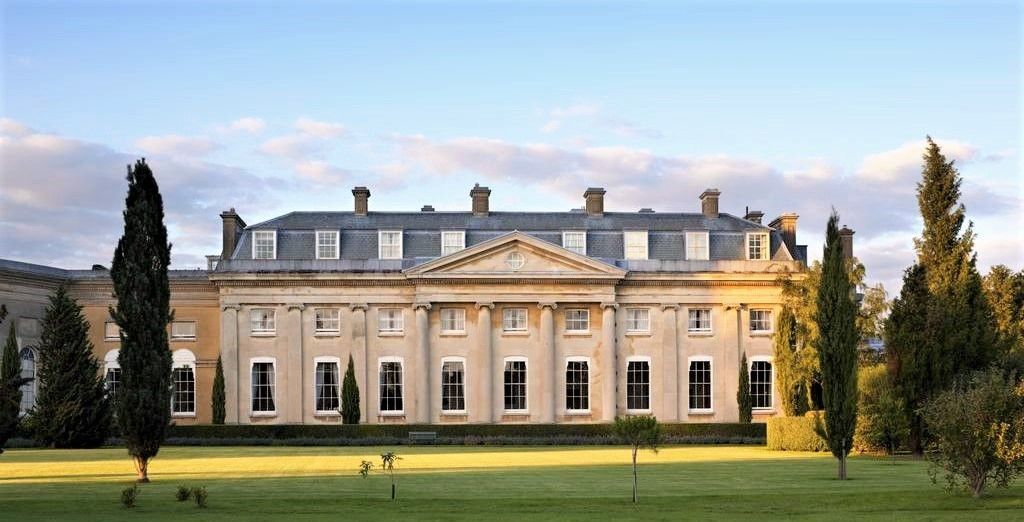 This impressive country estate hotel is the perfect dog-friendly getaway. Located near Bury St Edmunds, you have access to scenic Suffolk walks and cosy country pubs. What's more, the Ickworth Hotel offers over 1,800 aces of National Trust parkland to stroll and enjoy. These include one of the country's prettiest Italianate gardens. Rooms are elegant and traditional with plush country furnishings and en-suite facilities.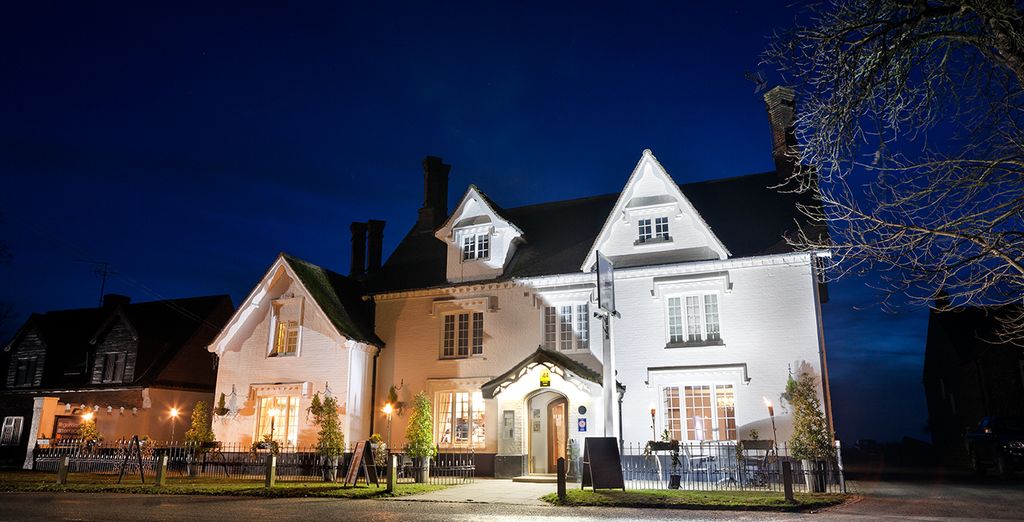 Escape to the pretty Norfolk market town of Fakenham with this delightful country hotel. Guests have easy access to sweeping beaches, winding rivers and walking trails for the perfect day out. The hotel itself was built in the Edwardian period and boasts warm and welcoming interiors. The hotel also offers small gardens for your pet to enjoy itself off-lead.
The Voyage Privé travel expert's opinion on pet-friendly cottages and country hotels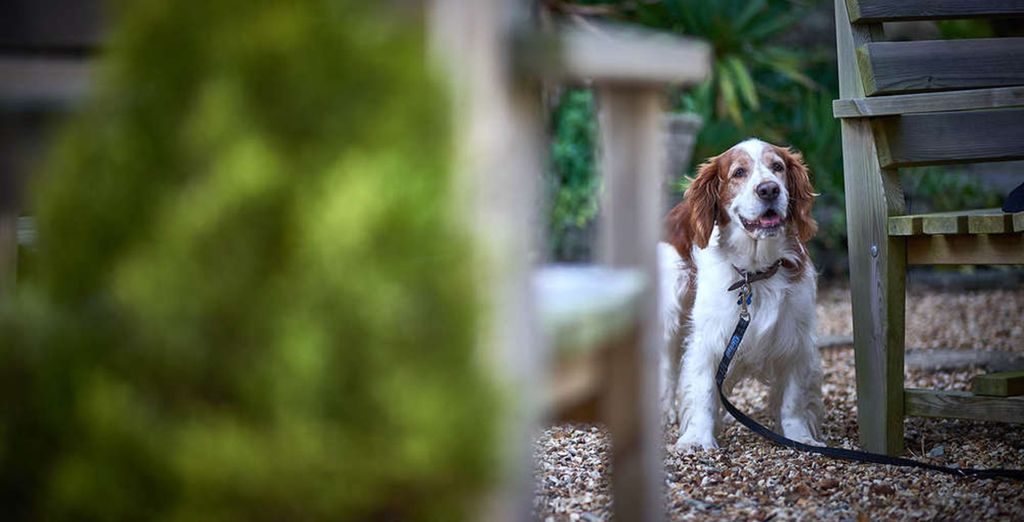 You needn't worry about your pet having a good time with these fine canine-friendly stays. Our cottage options run the gamut of self-catered stays and cosy country hotels. Each cottage and hotel boasts welcoming interiors with pet-friendly common areas and tranquil gardens to explore. Even better, they're located in the UK's choice dog walking areas. From coastal Cornwall to Yorkshire's three peaks, these options are delightful for long walks in the country. Even if your furry friend isn't so keen on hikes, you'll find tranquil outdoor spaces right on your doorstep. Enjoy a drink with your dog in front of a roaring fire or sit out and watch the stars. Be sure to specify you have a dog when you book through Voyage Privé to ensure a pet-friendly room.