Join for free
Join for free
Save up to 70% on UK countryside stays, European city breaks & exotic beach holidays.
More than

7.3 million

people have already trusted us with their holidays!
Member-only rates & exclusive perks
Save up to 70% on luxury travel
A reliable team, 7 days per week
New Year Breaks in Europe
For New Year breaks Europe is one of the best destinations in the world. There is a rich history of New Year's celebrations, and the people are warm and welcoming, even when the days are short and the weather chilly! New Year's breaks are a fantastic way to destress after a busy working year, or even after the havoc of Christmas!
You can also discover our deals for New Year Breaks in Europe !
Best Places to Spend the New Year in Europe? Best Holiday Deals
Germany's Christmas markets have long enjoyed a fantastic reputation, so do try to go on your break a little earlier so that you can enjoy the sights, smells and tastes of an authentic Christmas market. And then enjoy exploring the clean and welcoming city that has a range of activities and events occurring all year round. Enjoy theatre and cultural offerings and make sure you get a good vantage point for the annual New Year street celebration that is located between the Brandenburg Gate and the Victory Column.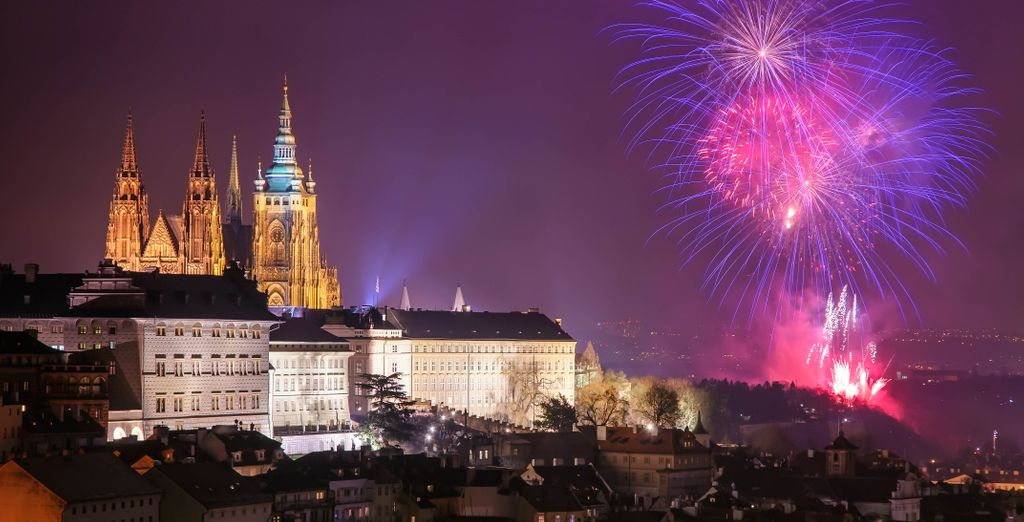 Prague has something of a name for New Year's celebrations and it is now the preferred destination of ten of thousands of people. Called the 'golden city' for reasons now lost to antiquity (one theory holds that it is from the a time when the domes and spires were covered in gold, another from the practise of alchemy, when it was believed base metal could be transmuted into the precious metal), Prague is a fun and vibrant New Year destination. You can explore the pubs and clubs in the run up to midnight, then get yourself to Letna Park for the annual firework show, to welcome in the new year.
New Year Breaks 2019/2020: Family friendly destination in Europe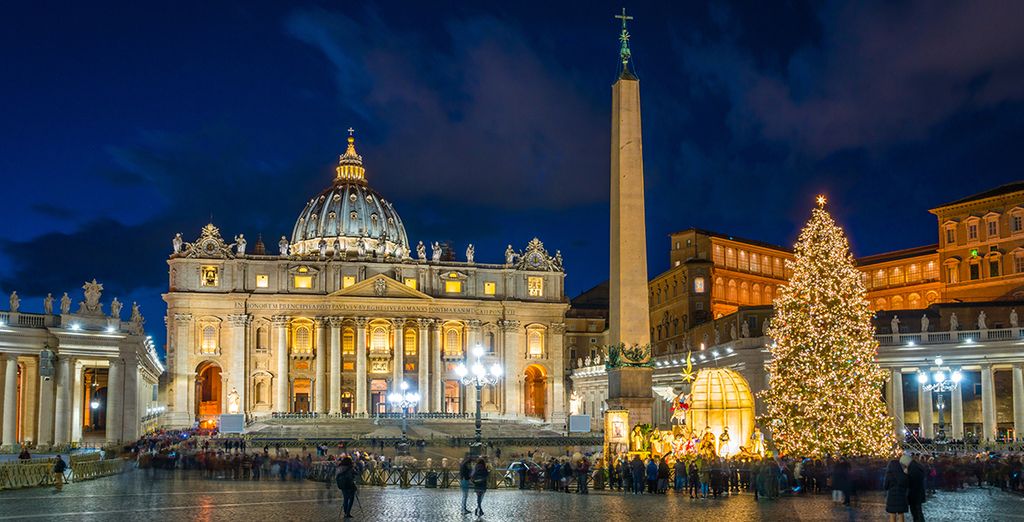 Rome is rich in history, but has always followed trends, adapting itself to the latest progress and making the most of it. The result is a thriving and bustling metropolis that is vibrant and on the go all the time. It is also the home to the Vatican, the heart and soul, as it were, of global Catholicism, which makes it an important place for those who live spiritual lives. People come from all over to listen to the Pope's speeches and to enjoy moments of peace and prayer. But there is plenty for secular visitors to do too, with a 24-hour festival on the Circus Maximus, fireworks in the centre of the city and restaurants, pubs and clubs open till late.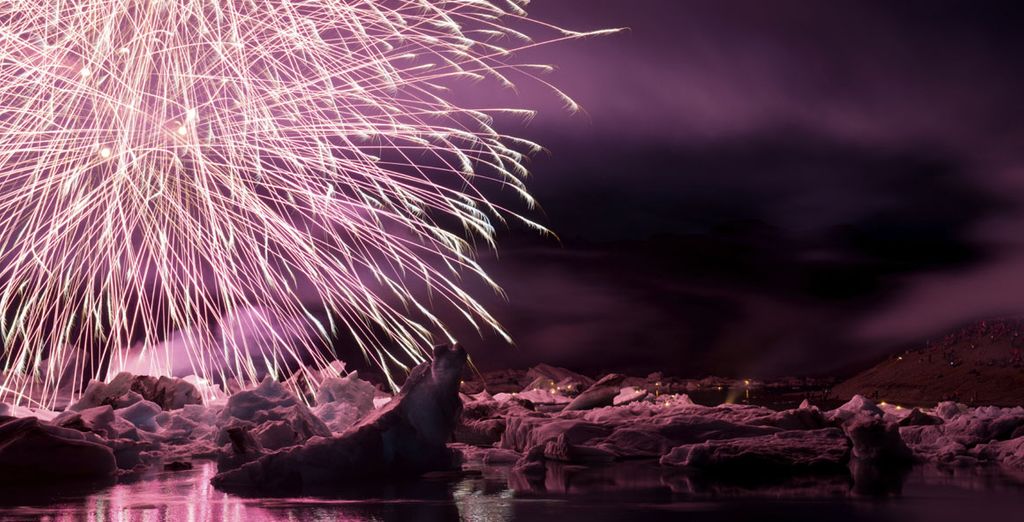 Get away from the chaos of commercialism and enjoy Nature's own New Year celebration by watching the Northern Lights illuminate the sky while you are surrounded by the charming wooden houses and hotels. If you crave company, there are bonfires, fireworks, and other entertainments, as well as plenty of restaurants and pubs to spend the hours in the run-up to the change between the old year and the new.
New Year Breaks 2019/2020: Best romantic getaways in Europe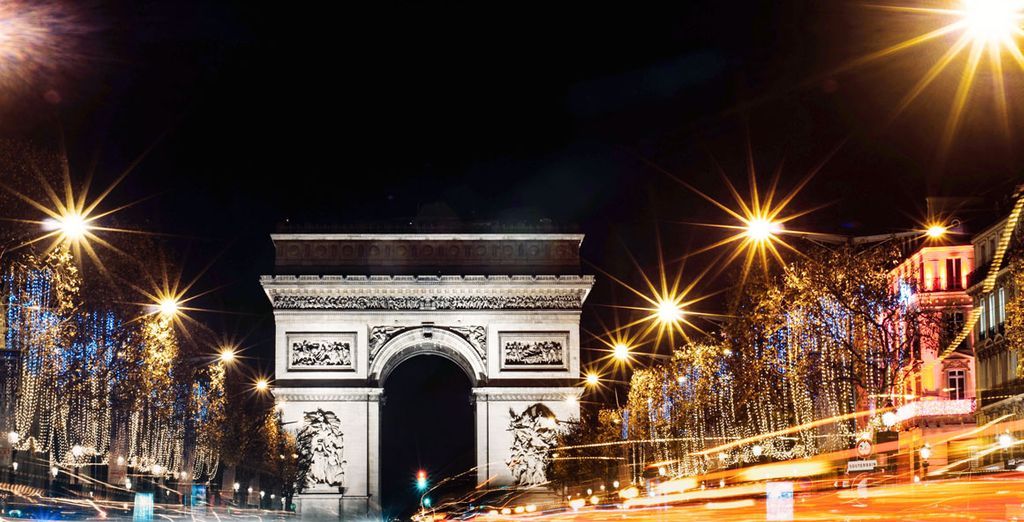 Paris is, of course, the city of romance, designed for lovers to walk hand in hand and packed full of love stories in every possible art form. It is also a strikingly attractive city at New year with festivities based around the Champs Elysees lighting up and energising all who join in. Importantly, in Paris, the New Year celebrations continue for days into the month of January, so if you have friends there, expect a social whirl to keep you busy for some time!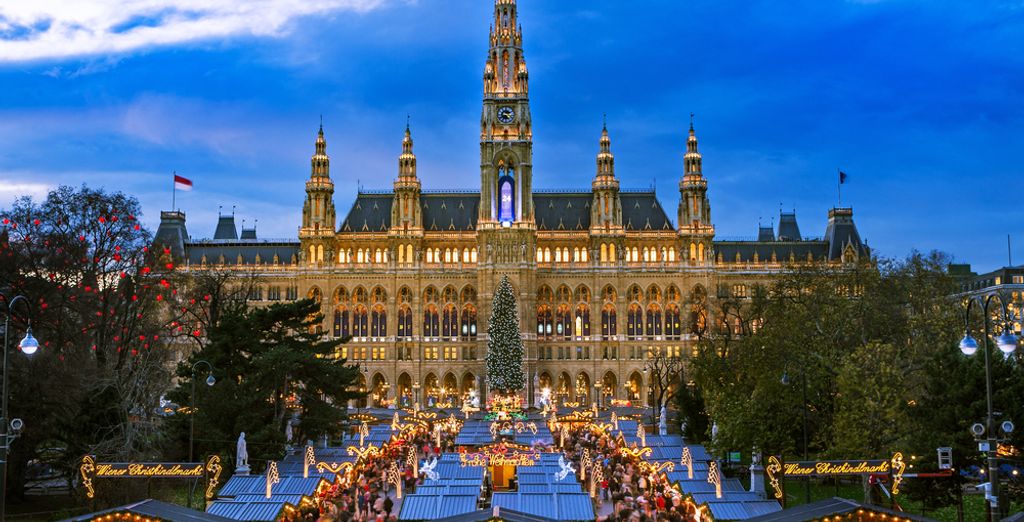 Vienna is a city that knows how to celebrate bringing the New Year in in style! The entire city centre becomes a playground, with concerts, parades, entertainments and fireworks ensuring that the whole occasion – which runs from 12 noon on 31st December until 2am on the 1st of January – is exciting and a treat for anyone watching or participating. You and your loved one can enjoy the best of Viennese culture, even as you get to know each other a little better.
The Best Voyage Prive Deals for New Year Breaks 2019/2020 in Europe
Enjoy the ethereal northern lights and see how the population deal with their long dark hours by heading to Iceland to marvel at reindeer, and enjoy the neon sights of the city, or the snowy countryside light up in all the colours of the rainbow as fireworks welcome in the new year. The hotel is right in the heart of Reykjavik, close to the highly popular harbour, so you will be able to get to all the sights quickly and without fuss – a must at this time of year when the dark and the cold are at their peak, leaving you eager to get inside again as soon as possible.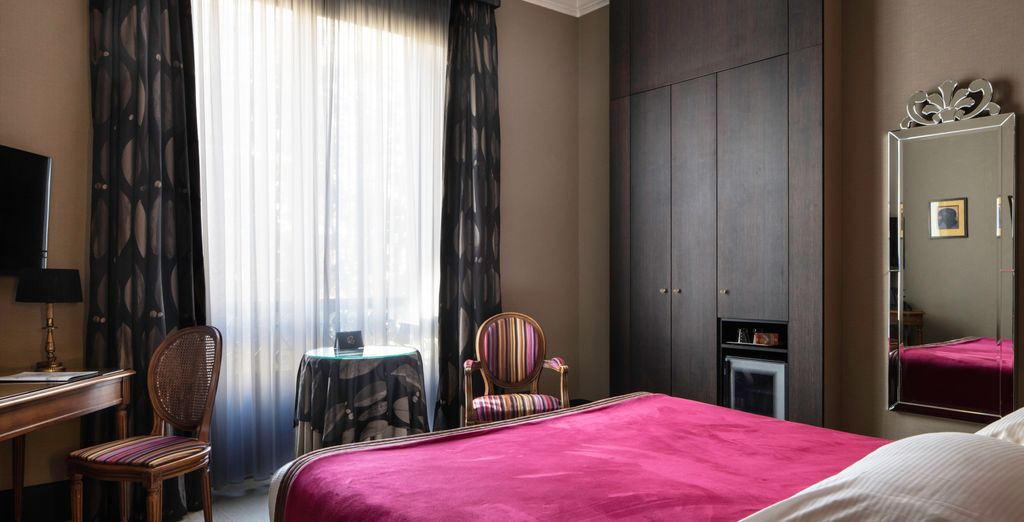 Just ten minutes' walk from the majestic Arc de Triomphe, this hotel will transport you back to the golden days of Parisian romance and joie de vivre. Elegant and beautifully decorated rooms overlook a tranquil and secluded garden, and you can also see the Eifel tower from the right viewpoint – perfect for popping the question if that is what you have in mind. And this is Paris so whatever your plans for New Year, you can enjoy world class dining, both in the hotel's dining room and further afield.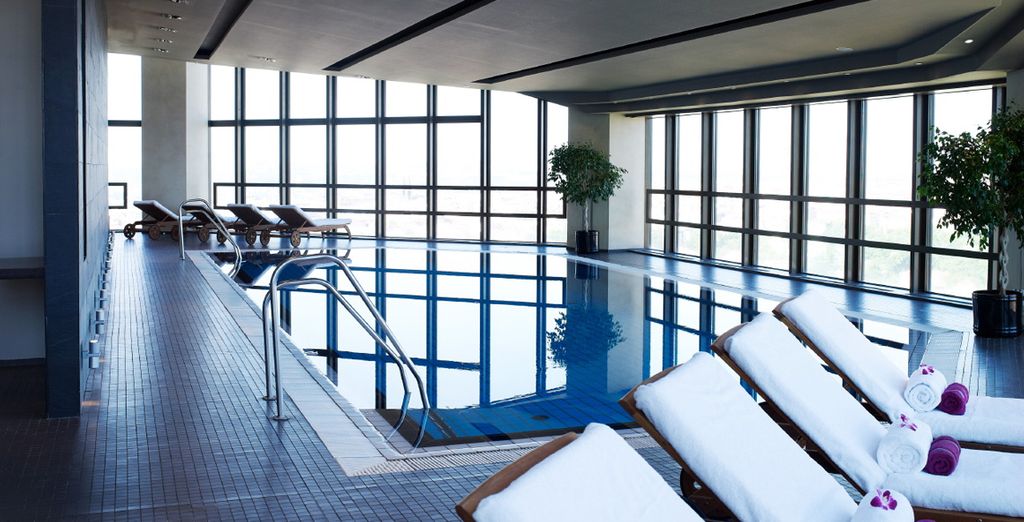 Prague in winter is a wonderland, with the colourful houses peering out from under a cap of crisp white snow and packed with spires and bridges. The luxury of a five-star hotel just makes the entire New Year break into a dream from which you will not want to return home: elegant and inviting rooms, delicious, world-class cuisine, and the whole of Prague just outside the hotel.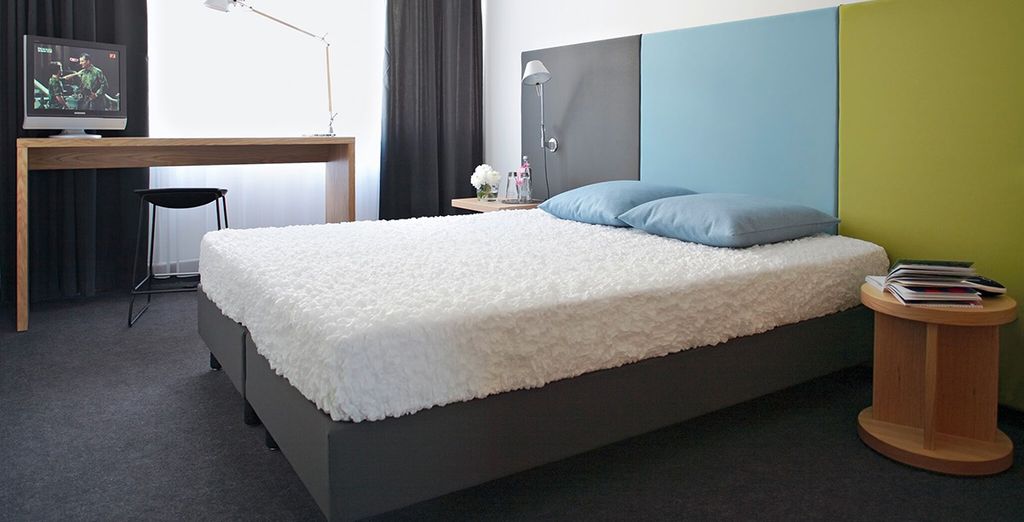 Berlin combines the best of cosmopolitan worldliness with a deep understanding of home and comfort. These traits are admirably blended in this quiet hotel that is surprisingly close to the heart of the city. The rooms are simply decorated but comfortable and attractive, and the dining room boasts immense windows that offer a fantastic view of the city – you will be able to see the fireworks in several places at once from this vantage place. Urban chic, stylish comfort and old-fashioned care make this a great hotel, no matter if you are travelling alone, with partner or with the whole family.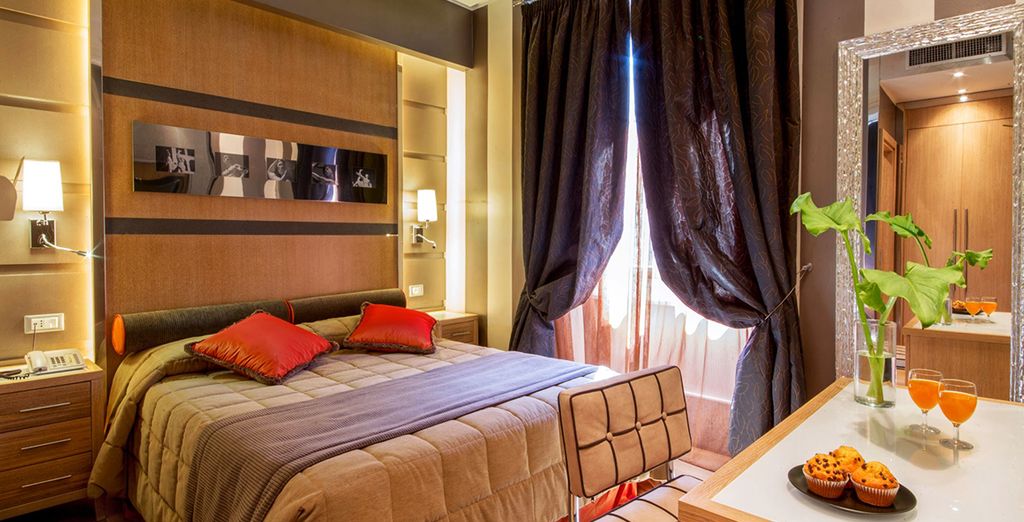 Rome has a rich and varied history, and yet it has moved with the times, embracing positive progress and moving with the times. This hotel is right in the heart of Rome, mere minutes from some of the most famous sights, and yet it offers a tranquil and peaceful air that will make you think that you are on the outskirts of town. The rooms are beautifully appointed, providing for all your needs and exuding an air of old-fashioned and graceful welcome.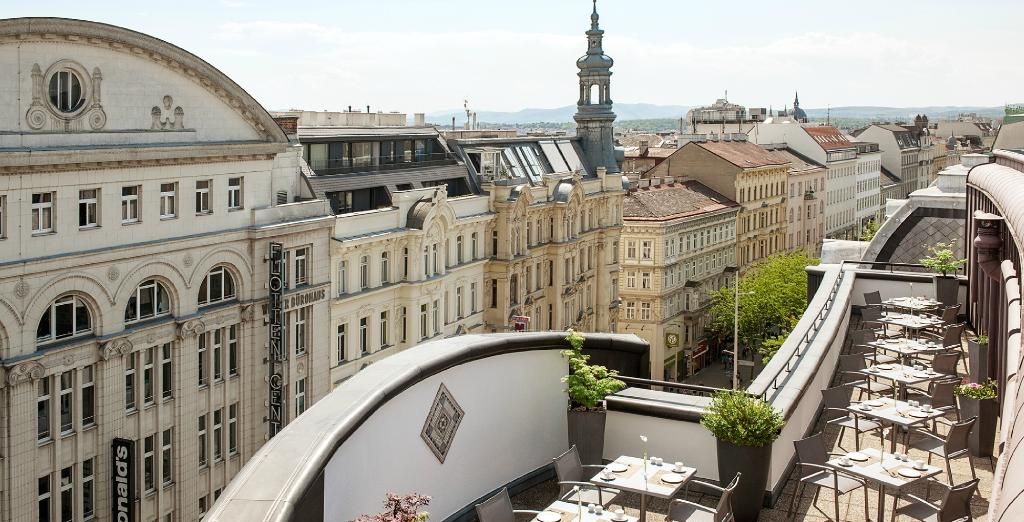 Located along the prestigious Mariahilfer Strasse, one of Vienna's longest shopping streets, this hotel is perfectly poised to help you have a memorable and enjoyable New Year celebration. Sleek and modern, with minimalist but comfortable furniture, the hotel boasts a 7th floor breakfast terrace from which you can look out over the city.
How to book your trip for New Year 2019/2020
Instead of winnowing through hundreds of New Year breaks in Europe, simply become a Voyage Prive member and wait for the best deals to come to you! You can enjoy discounts of up to seventy percent, free or discounted meals, and a wide range of perks and benefits.
FAQ New Year Breaks Europe