Cottage Holidays in the UK - Best Deals



Table of contents
Escaping busy city life and enjoying nature is important when you are taking a cottage holiday in the UK. A homely and personalized space is a great choice for comfort and convenience. Cottages are cosy, and here are the top 5 picks for you from Voyage Prive.
Our best hotels for Cottage Holidays in the UK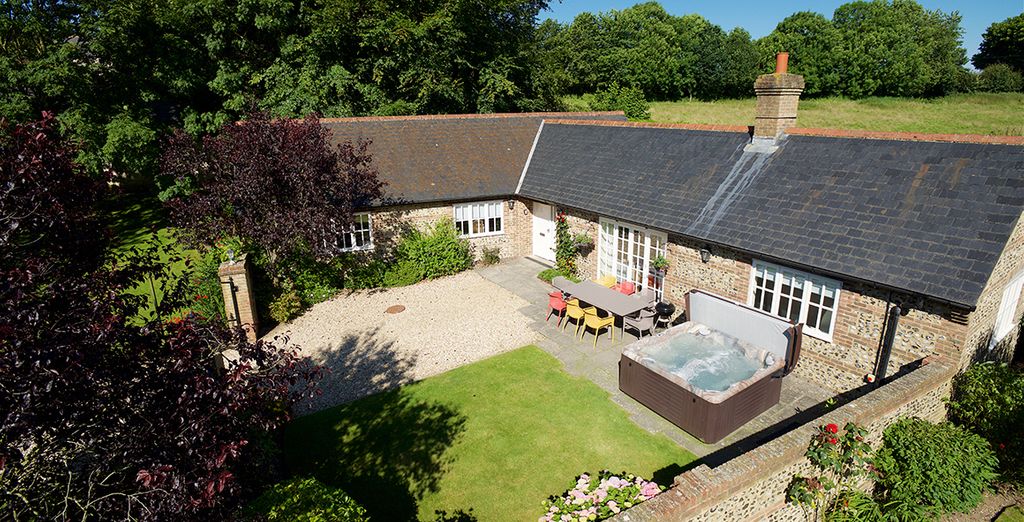 The scenic environment around the cottage gives the most breathtaking views right from the room, with the Jurassic Coast just a few miles away. The cottage hosts up to 8 people and is fitted with a luxury hot tub. There's a garden and open-plan kitchen, allowing for different activities, including both outdoor and indoor fun and relaxation.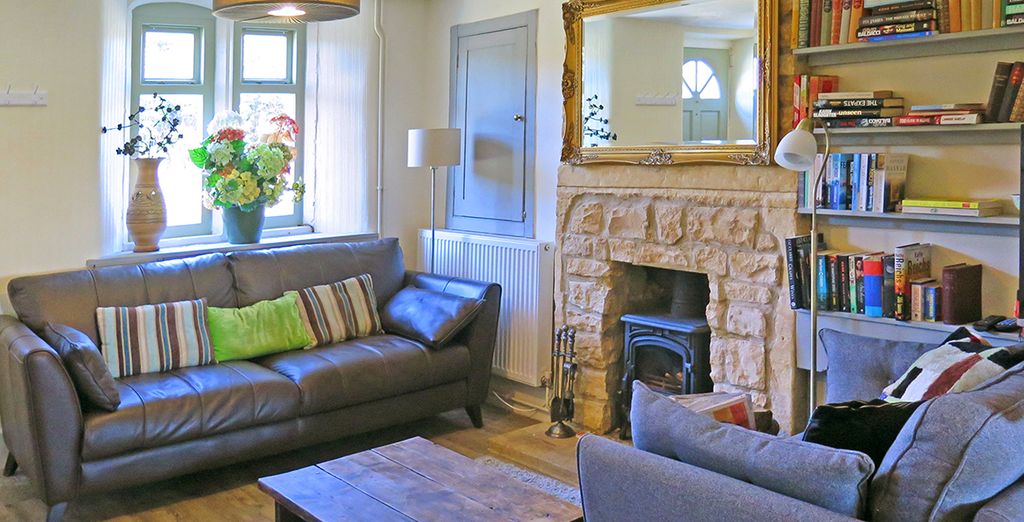 This renovated 1880s cottage benefits from a charming location in the Cotswolds. The surroundings are an area of outstanding natural beauty. This cottage is ideal for those who enjoy country walks and cosy pubs and restaurants. Based in the village of Blockley, there's a kids' playground and friendly locals. The cottage features a wood-burning stove and a fully-equipped kitchen, making it perfect for families and friends.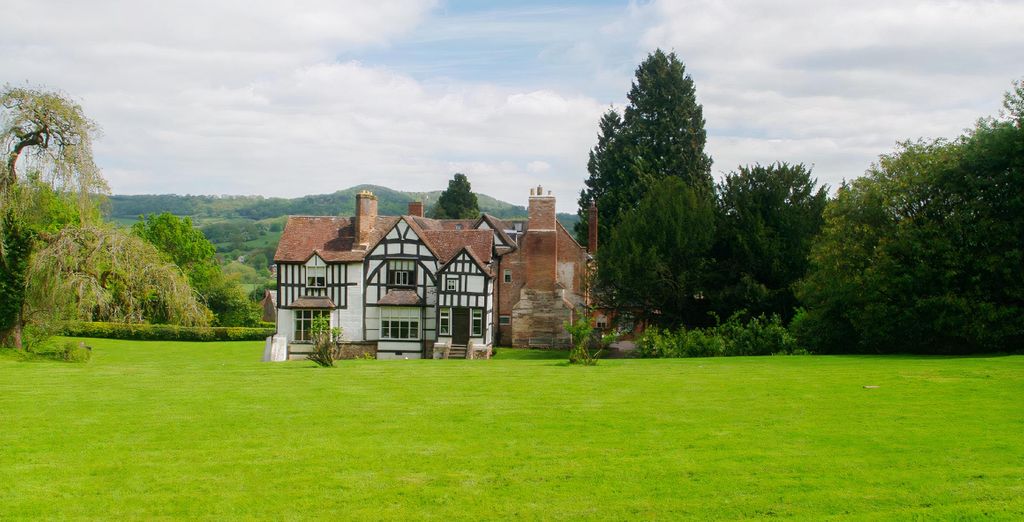 This venue is located in the picturesque Worcestershire countryside amid the lush, green landscape. The cottage is furnished with plush designs, giving it a luxurious feel, and it hosts up to 6 visitors. The boutique room is well furnished with a lavish finish, creating an amazing ambience. The cottage gardens are massive, making enough space for any outdoor activities or a pleasant walk.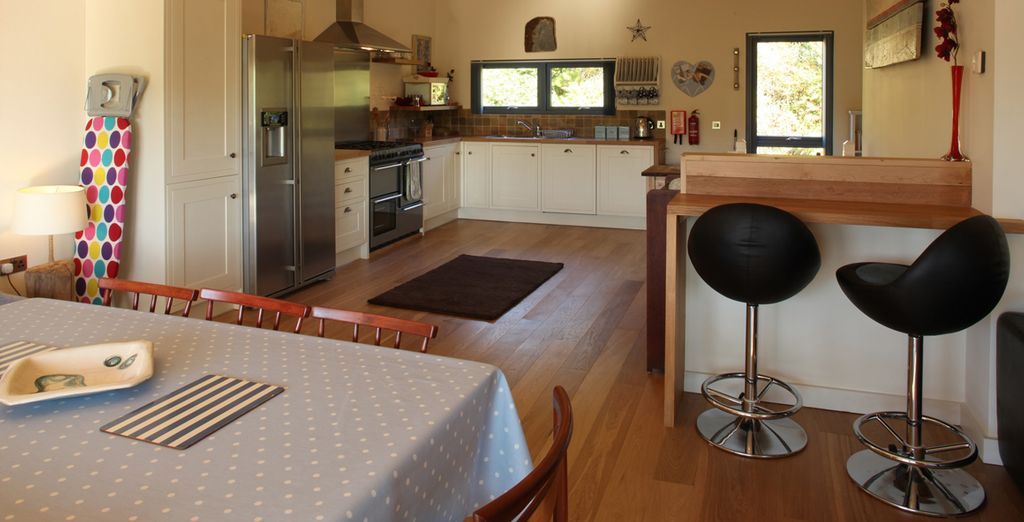 The Park is a series of lodges and is located in a serene valley in Cornwall. The accommodations stand on 27 acres of land near Mawgan Porth Beach. The scenic ocean view creates an amazing ambience for guests who relish coastal life. The cottages contain hot tubs and indoor heated pools suitable for the harsh seasons, and lodges host up to 8 adults.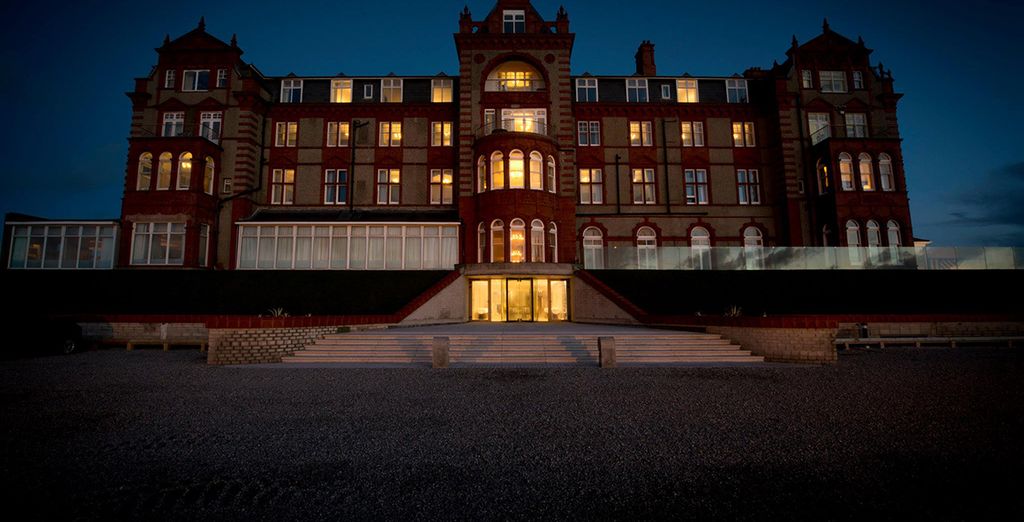 This majestic hotel and cottages offers mind-blowing views of Fistral Beach, which it overlooks. On a dramatic piece of rugged coastline, this award-winning venue is the site where Roald Dahl's "The Witches" was filmed. It is certainly dramatic in its Victorian magnificence. However, guests here enjoy the perfect combination of contemporary luxury and traditional elegance.
Services you will find at our cottages in the UK
Below are some of the services and amenities you'll find at our UK cottages:
Fully-equipped kitchens
Gardens
Flat screen TVs
Roaring fires
Plush sofas
Going on holiday in the UK
The best time to visit the UK is during the summer due to the warmer weather and the array of activities to participate in. There are festivals, orchestras and sporting activities that can spice up your holidays. Prices fluctuate depending on the time of the year. Consider travelling in early autumn or late spring if you like to avoid crowds and enjoy lower prices.
Hotel offers in the UK convenient for all kinds of travel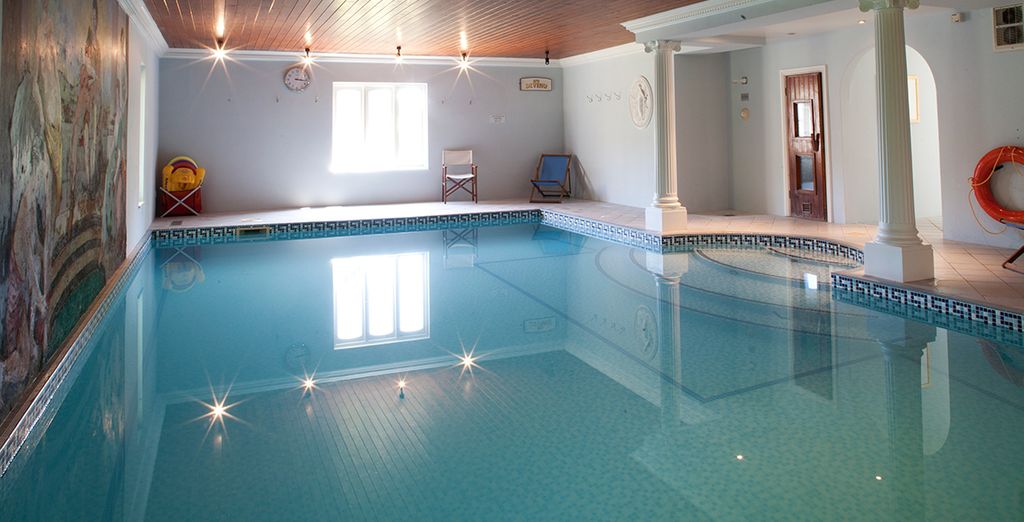 The UK is one of the most interesting historical places suitable for families, friends, solo travellers or couples. Cottage holidays are ideal for those who enjoy scenic natural surroundings. The UK is a great place for walks and the restaurants are second to none. Depending on the location, there are various sports activities to be enjoyed, such as water-based fun in Cornwall and the Lake District.
The range of hotels we offer in the UK
Luxurious hotels, boutique hotels, cottage hotels, country house hotels and beach hotels.
Cottage Holidays UK: what should we bring for a hotel stay?
Personal toiletries, warm garments, swimming attire, walking boots, waterproof coats, umbrellas, surfboards and nightwear.
Your best cottage in the UK: how to get there and make your booking
How to get to the UK
Depending on the location of your hotel, there are various ways to travel to the UK. For most locations, a hire car is perfectly convenient. Other places are easily accessible by train, coach or plane. For example, you can use the rail system from Dorchester South and West to reach the Greenwood Grange, depending on your location. If you fly or travel by train, check out your options to transfer to your cottage before you travel. You can easily use a driver app like Uber or Grab to find a ride.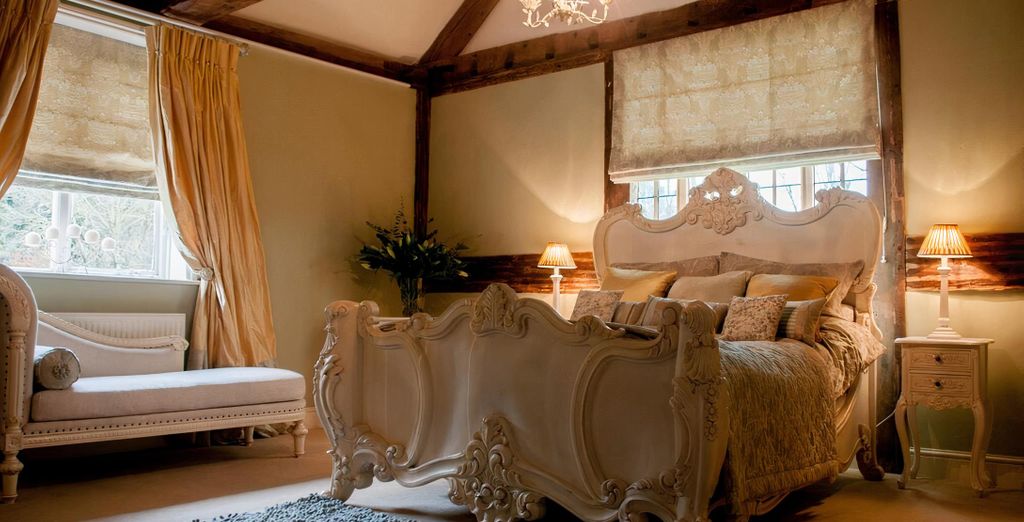 How to book your cottage in the UK
Booking cottages in the UK is easy when you use Voyage Prive. You can simply register for free by signing up via the Voyage Prive website. Then, you will get special offers and discounts for luxurious holiday hotels, tours and cottages. Booking is swift and efficient and the range of options means there's something for everyone's needs.
The opinion of the Voyage Privé travel expert on cottage holidays in the UK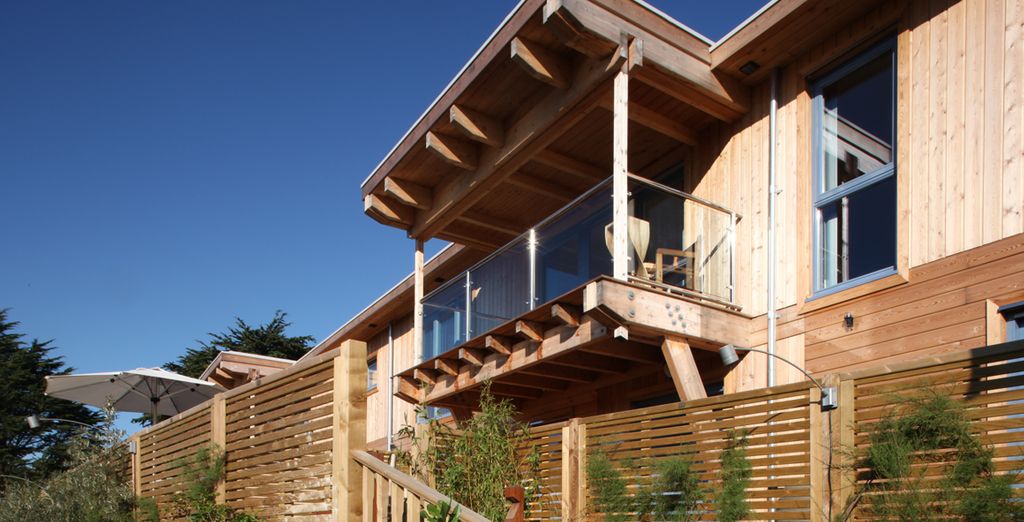 The United Kingdom is one of the most scenic, historical and interesting places. Its rural villages and majestic cities are home to castles and palaces that have been converted into historical museums. Then, there's great nightlife and tempting food, whether you enjoy cosy pubs or bustling cities. The UK is suitable for families, couples, friends and solo travellers.
The UK, a wealth of history and picture postcard scenery
One of the main attractions of the UK is its history that spans castles and kingdoms. Exploring is an unmissable educational experience. However, it's not all about the history and architecture. You'll find charming villages, verdant landscapes, mountains, lakes and rugged, unspoilt coastlines. A visit to the UK would not be complete without indulging at the pubs and restaurants. What could be better than to discover the UK from luxurious cottages?