Hotels in the Lake District
The Lake District: Outstandingly beautiful area of the UK, favoured by poets, writers and nature lovers for over a hundred years – it is easy to see why!
The Top Five Hotels in the Lake District
Many people visit the Lake District every year: whatever your reasons for visiting, you are sure to find the perfect accommodation for your needs.
Our Best Hotels in the Beautiful Lake District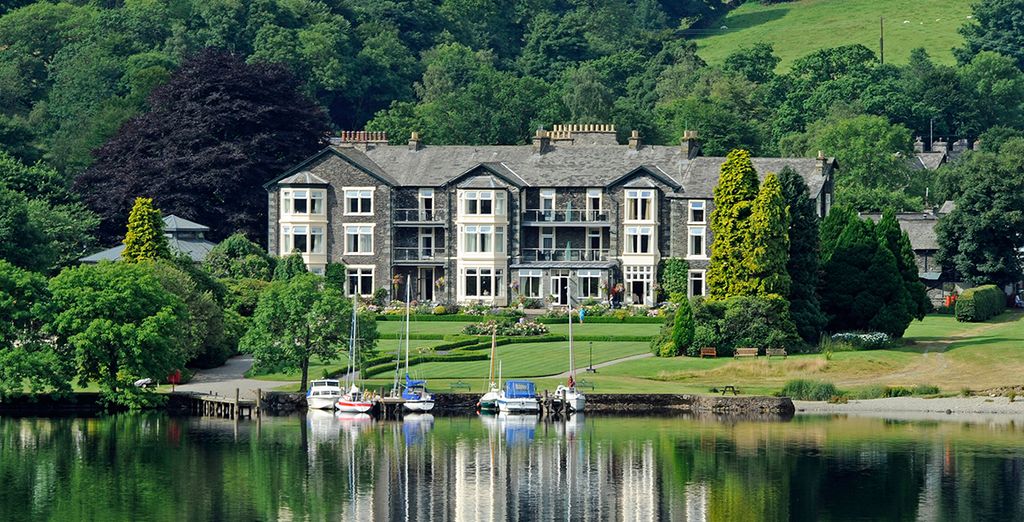 Fifteen acres of grounds and proximity to Ullswater offer breath-taking views from the terraces and the orangery. Look out over the lake and the fells that stretch up into the mountains and feel the peace that comes with observing natural landscapes. Then, after a day of sightseeing and mountain walking, head back to the hotel for some of the finest foodie offerings in the region: from five course meals to light snacks. The 47 rooms are sumptuously decorated, and you can try your hand at putt-putt, croquet or a round of golf on the 9-hole pitch.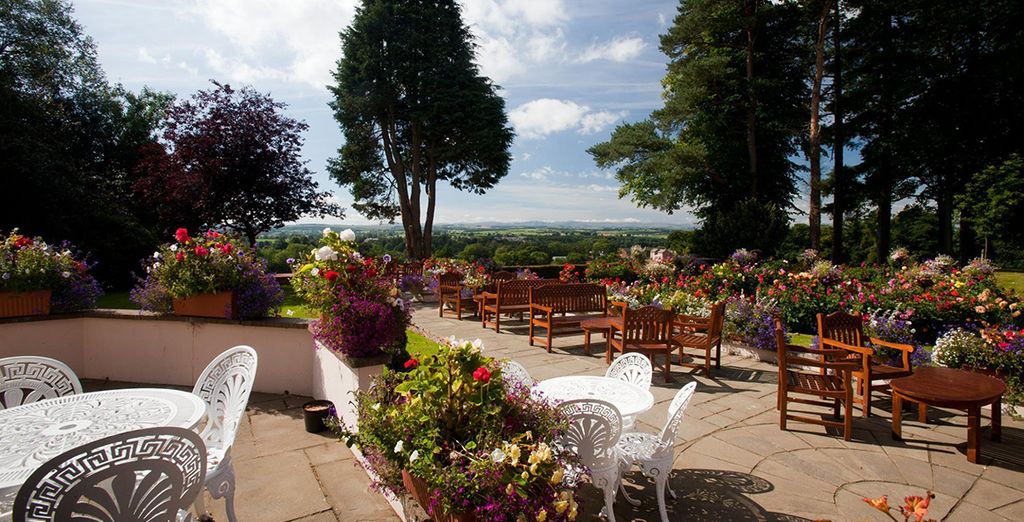 This certificate of excellence winning hotel leaves guests in no doubt as to how it earned its laurels. Sample high-quality wines and whiskies as you sit by an open log fire after a delicious meal. Explore the beauties of the mountains and the lakes, then return to the hotel for a relaxing and pampering spa. Then head up to your room – one of only thirty, so you are sure to enjoy customised care – to enjoy an excellent night's sleep. For those in between days, or when the rain makes sightseeing more of a trial than a pleasure there is a full-sized pool table, table tennis and a hydrotherapy pool.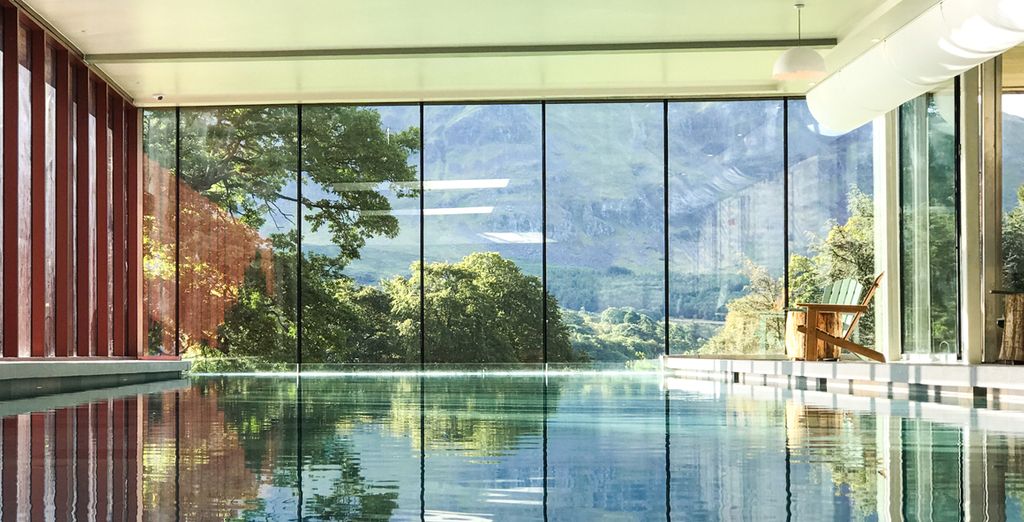 Exquisite views, fresh home grown vegetables and fruits (literally, the hotel has extensive gardens) and a tranquil setting, this freshly restored Georgian manor house is the ideal home base from which to explore the wide sweep of the Lake District. The rooms are elegant and filled with light, and there are many of the original features left in place, adding elegance to corners, skirtings and mantelpieces, while you enjoy the best of the mod-cons that money can buy. Curl up with a book in the hotel's library, while a roaring fire keeps you cosy, before you – and your dog, the hotel is pet friendly – head up to one of forty beautiful and comfortable rooms for a wonderful night's sleep before heading out to explore some more.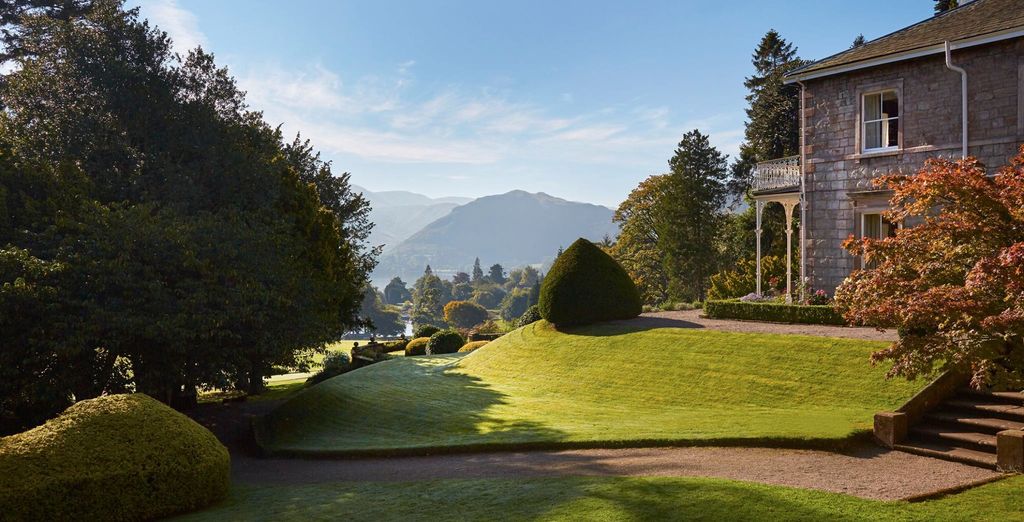 Ullswater is a beautiful place, positioned at the end of Ullswater Lake and nestled deep in the hills and valleys that permeate the area. This two-hundred-year-old house, now a modern and comfortable hotel, has seen people come and go over the decades and knows how to make you comfortable! It has four silver stars to its name and was even awarded the accolade of Hotel of the Year. Activities include sailing, pony rides, even abseiling, while those looking for something a little more laid-back can enjoy a sumptuous spa at the nearby sister hotel, the Macdonald Old England Hotel. Enjoy delicious British cooking at its very best in the onsite Regency Restaurant as you explore the surrounding stunning landscapes.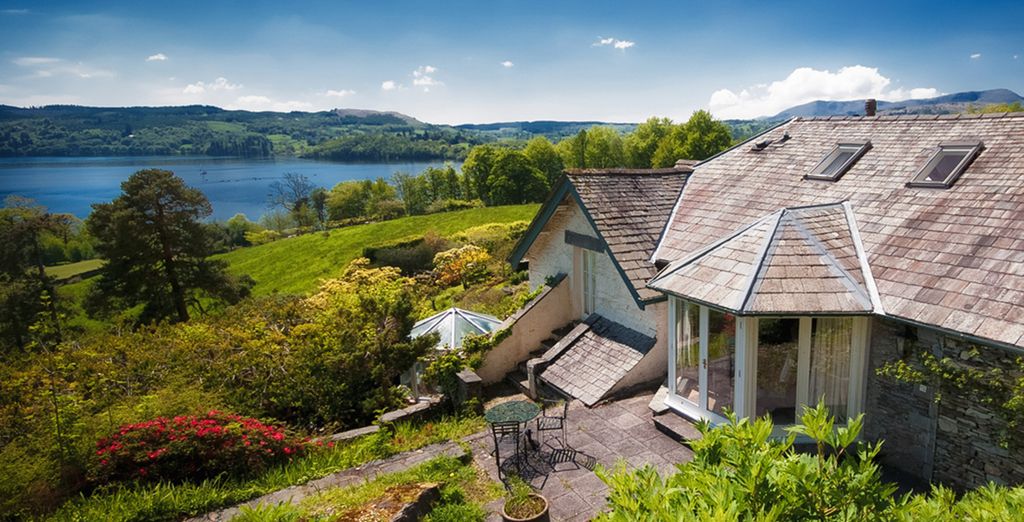 With a host of awards to its name (Michelin Star, Guardian Top 100 Hotels, and 2 AA Rosettes, this hotel has everything you need for your Lake District stay. Each room is unique, decorated to be very different from the previous one, and you will soon find your favourite amongst them. There are just eleven sumptuously appointed rooms, and you will feel like part of the family – a very pampered and well taken care of family as you relax, dine and explore the 67 acre grounds. Play croquet, relax in the outdoor hot tub, or enjoy a massage in your room, before enjoying a meal crafted by celebrity chef Ian Swainson. The surrounds are even more beautiful than the hotel, and you will love your stay in the Lake District!
What Services Will You Find in Our Hotels in The Lake District?
Parking is almost always available in our Lake District hotels as there is plenty of room for the hotels to sprawl
Indoor swimming pools offer relaxation and gentle exercise
Massages and spa treatments can be delivered in your room, or in the purpose built spa
Lengthy countryside paths for safe walks to view the beauties of the area
Award-winning restaurants are the norm here: it is foodie country!
Pet accommodations are sometimes available, be sure to enquire on making the booking
Wi-Fi is available in some hotels
Hotel Rental Offers in the Lake District: suitable for all kind of travel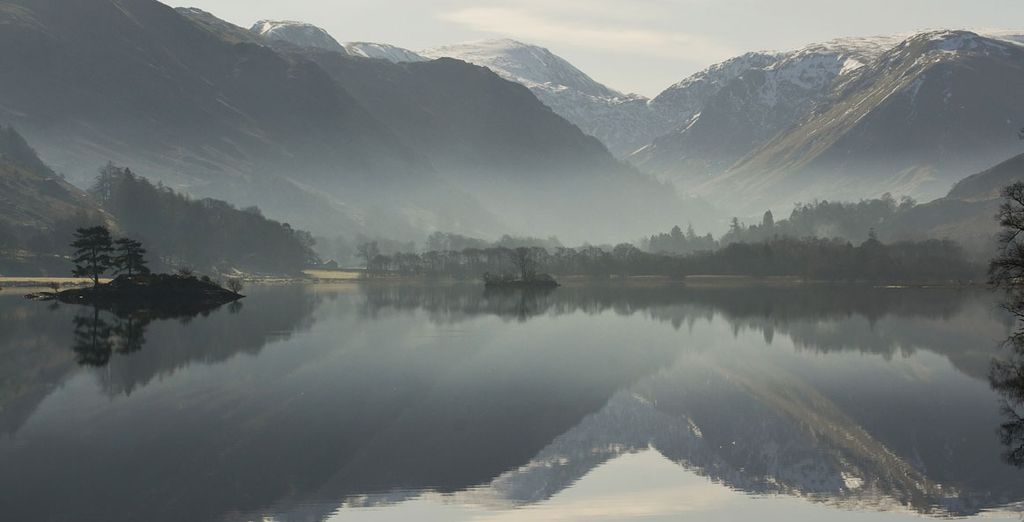 The Lake District is primarily for tourists and sightseers, although a small number of visitors are interested in the water sports to be enjoyed on the lake. Honeymooners, backpackers, retirees visiting places of interest and even academics come to the area, the latter to write, rest and steep themselves in the worlds of Wordsworth, his sister Dorothy, Coleridge, Beatrix Potter and more – a surprising number of writers and poets made their way to this part of the country at one time or another!
The Range of Hotels We Offer at the Lake District
There are many hotels in the Lake District and they cater for all types of visitors: from university students writing projects on Wordsworth Romanticism on a shoestring, to jet set visitors drinking in the culture of that genteel and intellectually stimulating time, to athletes looking to water-ski, canoe, paddleboard or windsurf. Our hotels cater for all of these interests and visitors, and no matter your area of interest or your budget, we are sure to find a hotel to suit you.
The Lake District: What Should We Bring for a Holiday Stay
It very much depends on your levels of activity, what should be brought along with you. If you will be walking a lot – and most people do walk more than they realise! – some sturdy comfortable shoes are key. Bring a spare pair of shoes too, just in case it gets muddy and you need time to get your main pair cleaned and dried. If you are sporty and into water sports, a swimming costume or two, plenty of towels and any goggles, nose-plugs and flippers that you will need are a must too. Also bring some warm clothes for the evenings: it can get quite cold in the Lake District.
Your Best Hotel in the Lake District: How to Get There and How to Book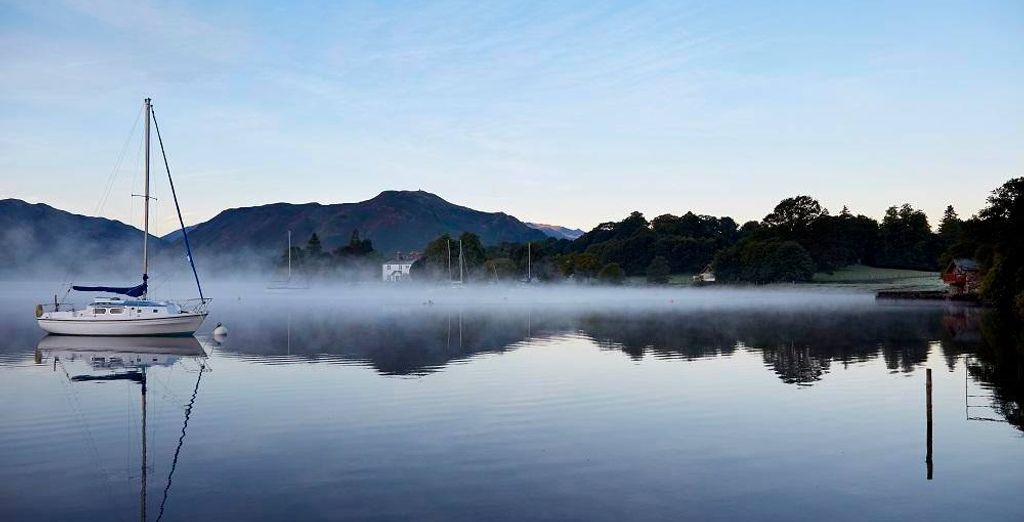 Choose your favourite hotel based on your needs and hobbies, and work out an itinerary so you know how many days to book. Then, why not sign up to our website and ask for alerts to be sent to you when a good deal on your favourite Lake District hotels come up?
How to Get There
There are good roads to the Lake District, but do check on the status of roads through the Lake District! A serious bout of flooding in 2014/2015 saw the main road through the Lake District close for over a year, leaving only steep tracks and enormous detours as your best bet for travelling around the region. The terrain means that there are few roads, so delays can be lengthy – fortunately, they seldom occur. Public transport is available, but do time things carefully as there are long waits between buses and trains and journeys can take correspondingly much longer than you might expect.
How to Book
Online booking is your best bet, allowing you to scroll through all the deals, pick the best times to suit your needs, and then make your booking and pay your deposit, all without leaving the comfort of your home.
The Opinion of the Voyage Prive Expert on the Lake District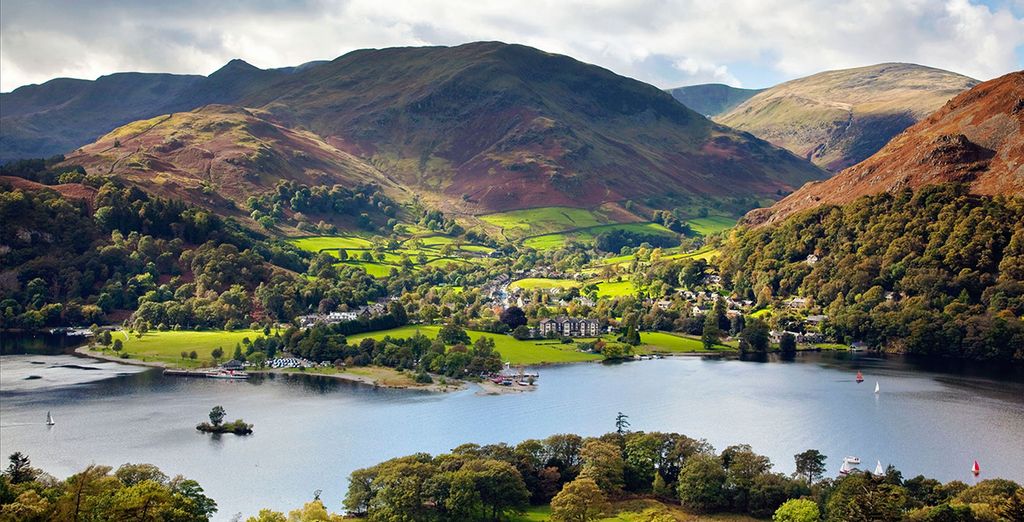 The Lake District is a stunning place and has inspired some of the UK's finest poetry and writings, as the grandeur and majesty of the landscape opened minds to the Divine in Nature – one of Wordsworth's great inspirations. Some of his most famous poems were written here, including the much maligned but pretty Daffodils and other artists, too, were moved to excellence by immersing themselves in this gorgeous place. Come and stay and be inspired too!
For more inspiration, check all our holidays from Leeds, Liverpool or Manchester !
FAQ Hotels in the Lake District
Register for free to access all exclusive offers of Voyage Privé ! If you can't find any offers that suit you, create an alert to be notified immediately of the arrival of a new offer!
Voyage Privé offers a selection of the most luxurious and charming hotels in Lake District with discounts of up to 70% off! You will necessarily find the perfect one for a relaxing and refreshing stay!
For a romantic stay, choose the Samling 4* with its 67 acres grounds, its Michelin star restaurant and large rooms. In the 19th century hotel Briery Wood 4*, enjoy a relaxinga and cosy stay with a magnificent view on the Lake District.