The Best 5 Marriott Hotels



Table of contents
The Marriott group of hotels is a brand leader in the hospitality industry, offering numerous holiday stay options in different parts of the world. Here are our top 5 picks of the best Marriott hotels.
Our best 5 Marriott hotels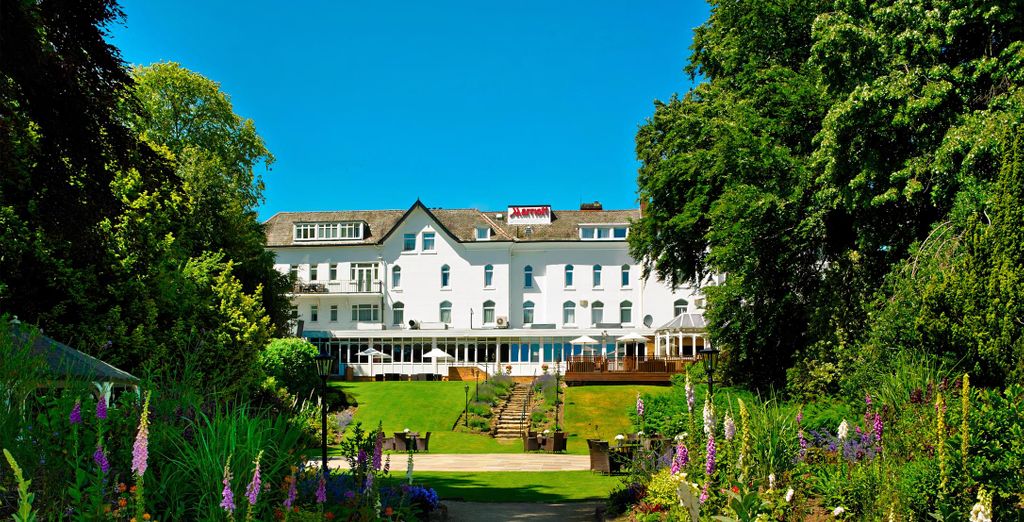 This hotel is located in the north of England, and it is a fantastic holiday destination if you are visiting the historic city of York. This part of the UK features interesting architecture and features that authentic Yorkshire charm. If you're travelling with family, you will love this destination because of its proximity to the Jorvik Viking Centre and other incredible attractions. Furthermore, it sits on a beautiful and extensive landscape stretching up to 5 acres. The amazing 4* amenities on offer are a huge plus.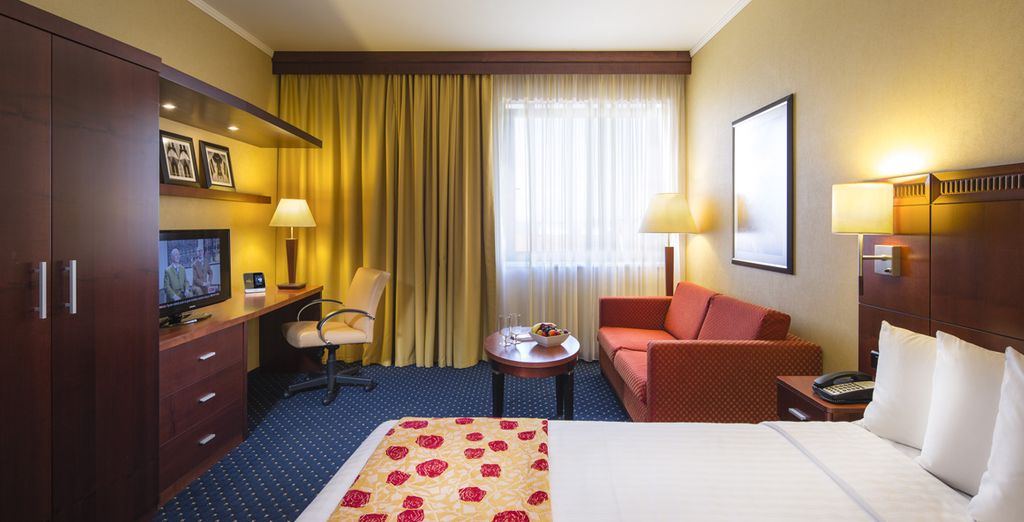 One of the best things about this amazing 4* hotel is that it's centrally located in Prague, near a metro station and a shopping mall. This hotel offers a beautiful retreat for those visiting Prague because of its modern but relaxing ambience. We recommend booking your stay here because of the quiet and spacious rooms with luxurious bedding and crisp linen. After a long day of touring the city, you will come back to strong Wi-Fi and a blissful night's sleep.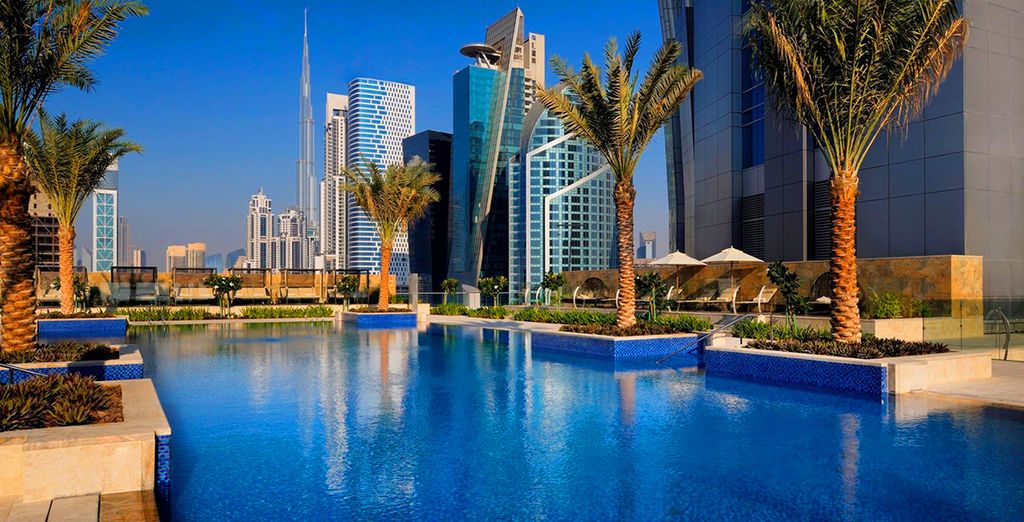 Plan for your unforgettable holidaying experience in Dubai by booking your accommodation options at the JW Marriott Marquis Dubai 5* with the additional offer of staying at Vakarufalhi Island Resort 4*. The JW Marriott Marquis is an exclusive and luxurious resort situated right in the buzz of Dubai. The hotel is the epitome of glitz and glamour with a futuristic design that will blow your mind. The dizzying views and selection of superb restaurants are just some of the things that you will love while exploring the magnificent Dubai. Why not try the exceptional dining options, recreational activities and some alone time in the SARAY Spa and Health Club?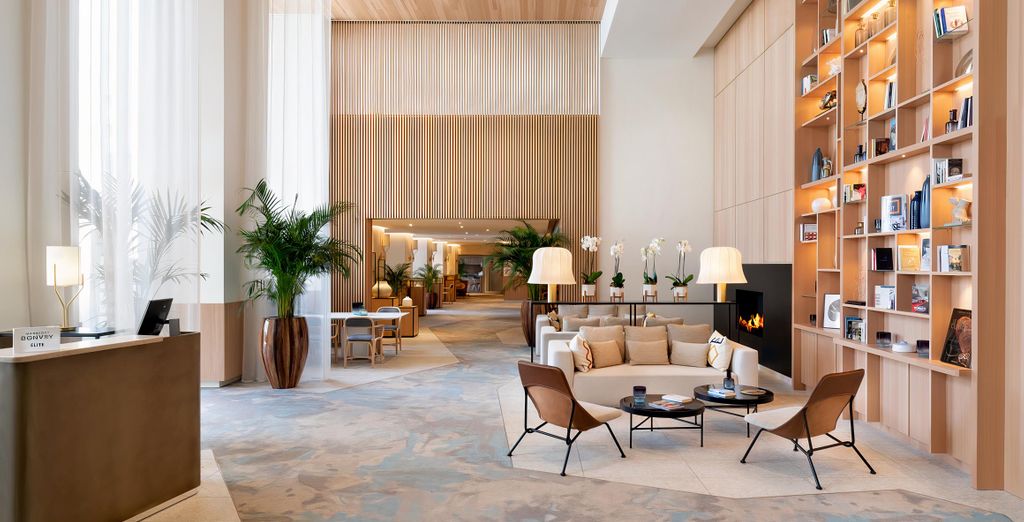 The glamourous and enchanting hotel overlooks the Cap d'Ail harbour on the Cote d'Azur in France, and it intricately captures the aura of Monaco. When you stay here, you will definitely fall in love with the timeless allure and the dramatic scenery of this picturesque part of the world. You have a choice of fantastic rooms, each one of them having a daily breakfast option. Since it is close to the beach, it would be an ideal pick if you are looking to explore the beauty of the sea. Also, be sure to take advantage of the fully-equipped fitness centre to keep yourself active even as you enjoy your Monaco holidays.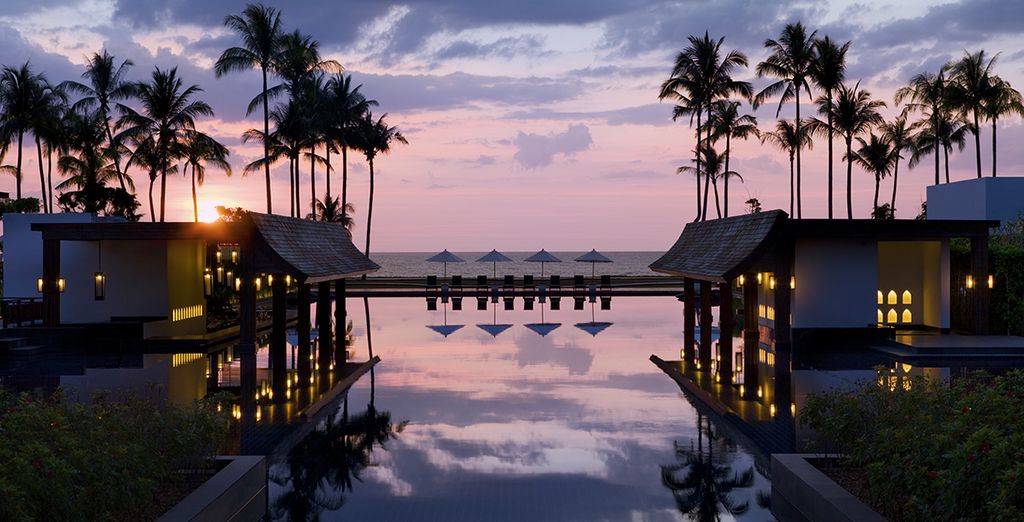 While visiting Khao Lak, you cannot afford to miss staying at the JW Marriott Khao Lak Resort & Spa. This is because the resort enjoys a prime location on Khuk Khak Beach. This hidden paradise offers easy access to some of nature's delights on the idyllic Thai island of Phuket, including stunning waterfalls, pristine beaches and swaying coconut trees. Moreover, you will enjoy the dreamy views of the sea from your Premium Lagoon Pool View Room. This room also features an ample balcony that is surrounded by the largest swimming pools in this area!
What services/amenities are available at Marriott hotels?
Most of the services offered by the Marriott brand are tailored to meet the specific needs of customers in different regions. However, you can be sure to find some of the following:
Lush gardens
Valet dry-cleaning
Luxurious rooms
Spa and fitness centres
Multiple dining outlets
Pool bars
Free Wi-Fi
Flatscreen TVs
Luxury toiletries
Tea and coffee making facilities
Swimming pools
How do I choose my Marriott hotel?
There are several things you can consider when you want to settle on a specific Marriott hotel of your choice. First, the location will be your main concern. Next, one of the most important aspects that you have to keep in mind is whether you're travelling alone, with your spouse or family. This will guide your decision in finding the best hotels to suit your travelling needs. If you want a hotel by the beach, you might want to go for rooms with incredible sea views or with easy access to the beach, to get the most out of your experience.
What to bring for a stay in a Marriott Hotel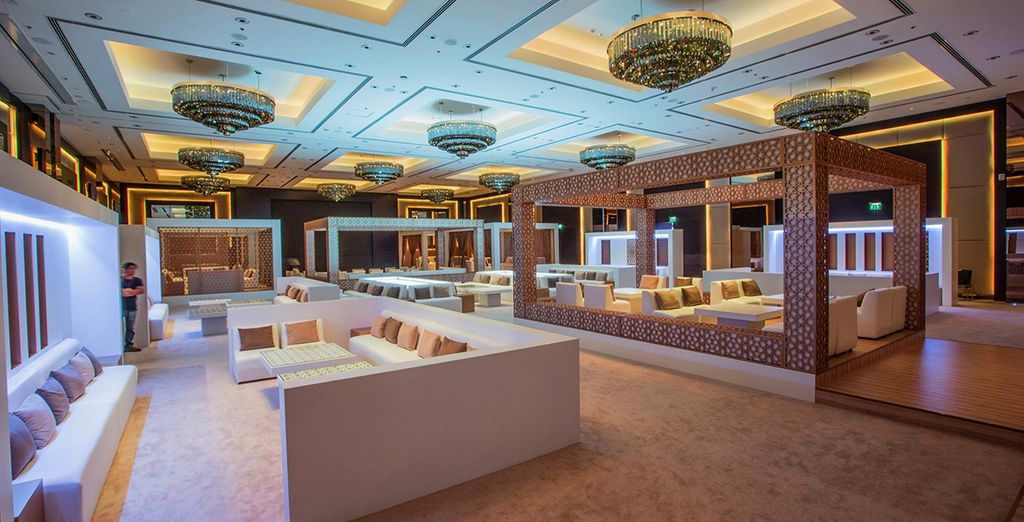 Marriott hotels are luxurious, offering toiletries, hair-dryers, robes, slippers and most things you need for a comfortable stay. You only need to take the personal things that you cannot be without. If you like swimming, ensure that you carry your swimsuit with you to take advantage of the pool or beach. If you like to keep fit, then, be sure to take your gym wear along, to enjoy the fitness centre.
How to book your Marriot Hotel
You can register online on our Voyage Prive site and find diverse deals on Marriott hotels in different parts of the world. It's easy to sign up for free and then browse through the exclusive offers on our site. You're sure to find a hotel at the destination of your choice. Our offers allow you to enjoy exclusive prices on Marriot Hotels and more. For instance, if you're in Dubai, feel free to take advantage of the W Marriott Marquis Dubai 5* & Vakarufalhi Island Resort 4* offer on our site.
The opinion of the Voyage Privé travel expert on Marriott hotels
Every Marriott you visit will allow you to get a feel of the vibrance of the destination because amenities and services are tailored to suit each unique location. Whether travelling alone, with a partner, friends or family, you will always find something to suit your travelling needs. Furthermore, most of these hotels are located near attractions and activities that will make your stay worthwhile.