The 10 Best Hotels in Turkey for 2022



Table of contents
Steeped in a rich, diverse history, Turkey is a melting point between East and West. Ancient civilisations who have left their mark on this fascinating country include the Greeks, Persians, Romans, Byzantines and Ottomans. Today, it's home to stunning scenery ranging from beaches to soaring mountains; historical palaces, mosques, and rock-hewn architecture; and one of the best cuisines anywhere in the world. Indulge your senses with a luxury holiday to the destination where east meets west.
Our best hotels in Turkey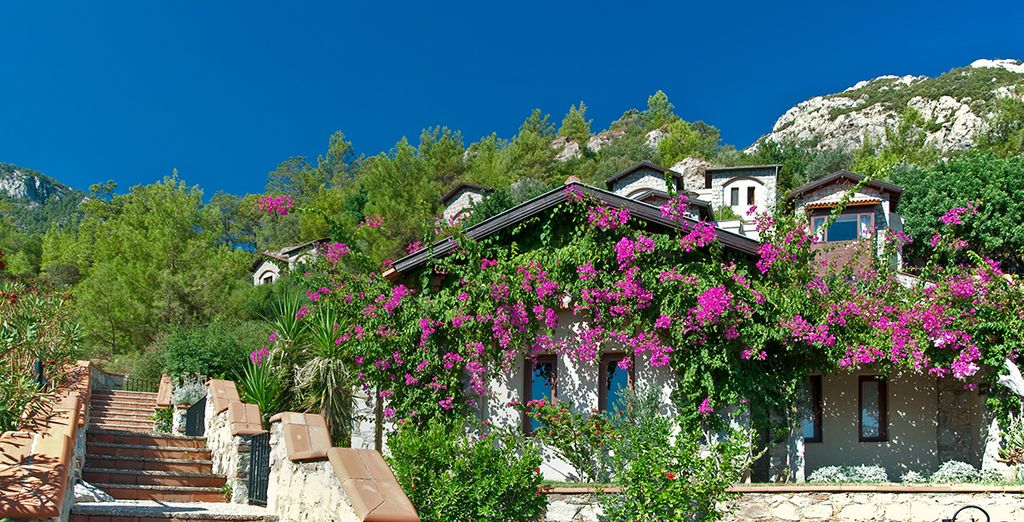 Set atop the beautiful craggy cliffs of Kumlubuk is this stunning boutique hotel. It commands impressive sea views and has a friendly village style with an honesty market and organic farm on-site. But don't be fooled by its rustic charm. Guests also enjoy contemporary suites, a private sea view terrace and an outdoor swimming pool.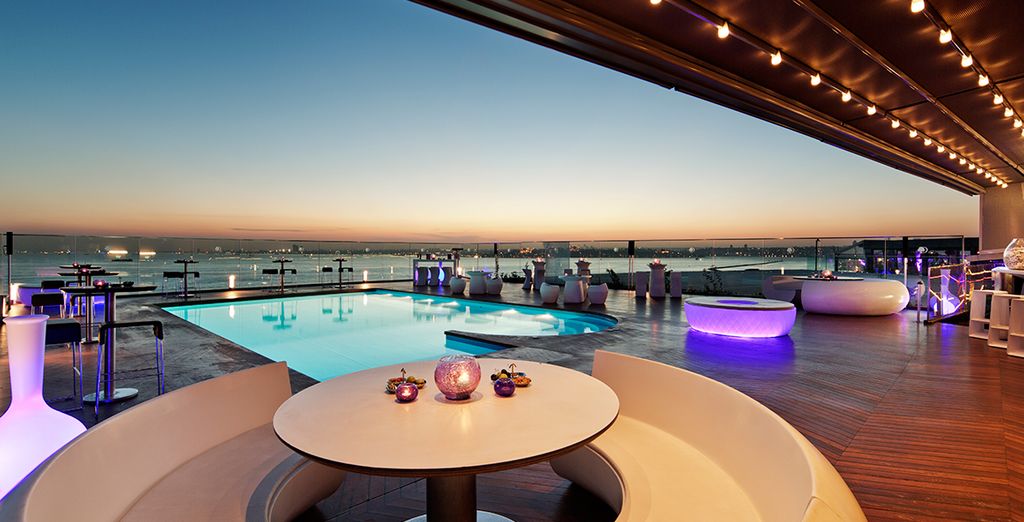 This modern hotel oozes luxury and elegance with its glass and steel tower, yet it is set in a great location on the coast of Marmara in the up and coming Moda-Kadikoy districts - the perfect spot to explore Istanbul's Asian heritage. It has its own barber shop, spa and lounge, and offers five-star services throughout.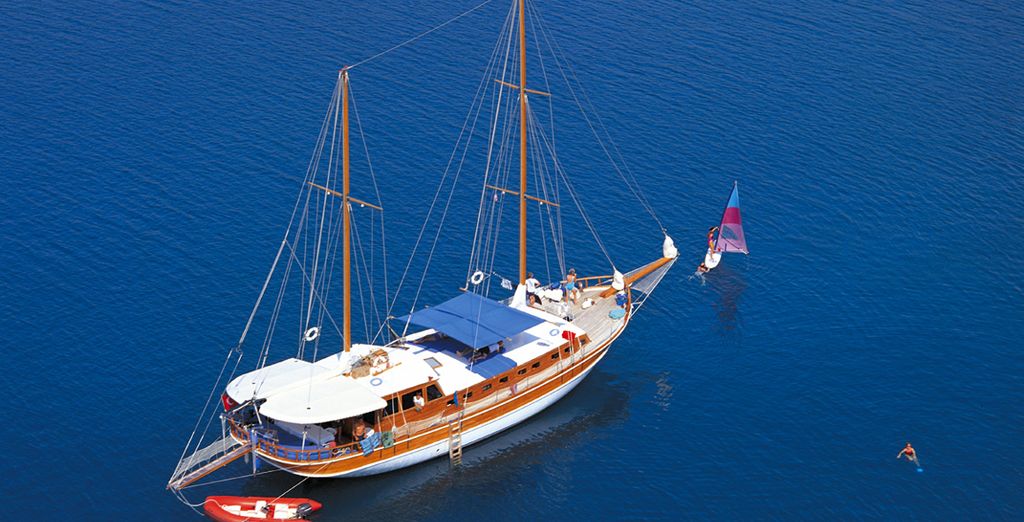 The best alternative to a hotel in Turkey is a cruise on a traditional wooden gulet as you sail past ancient sites. Each ship sleeps 12-16 people for an intimate experience among friends or family, and offers plenty of opportunities for swimming. You'll get a choice of cabins from standard to superior, en-suite facilities, and air conditioning.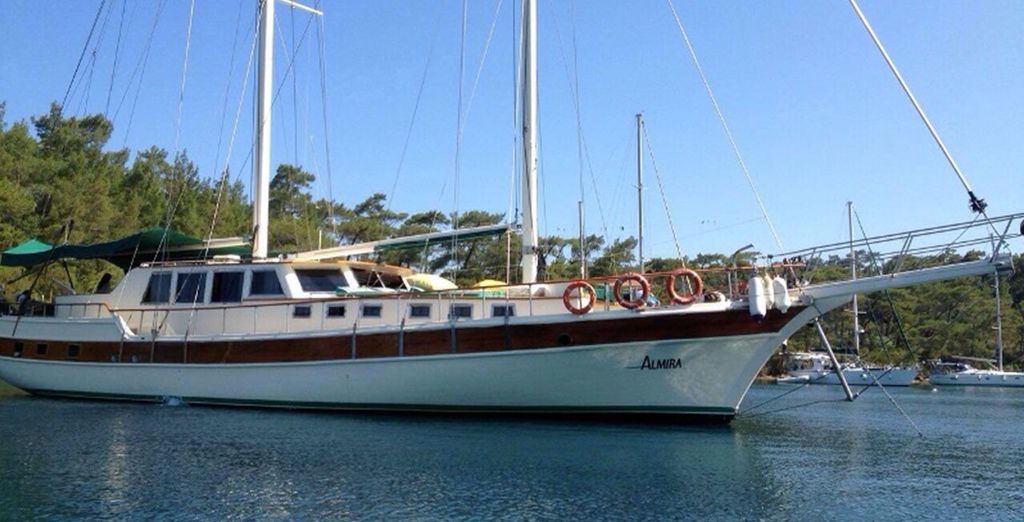 This 4* hotel in the heart of Istanbul is the perfect base from which to explore the city's rich art, culture, history and diverse entertainment. It features its own garden, free WiFi, an on-site restaurant and bar, and is within walking distance of Karaköy and Galata.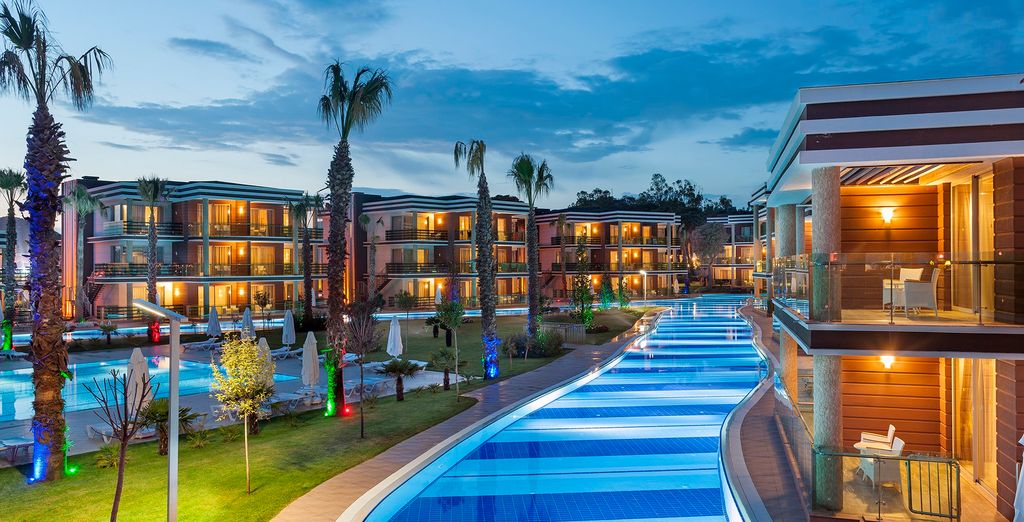 An all-inclusive 5* resort that's ideal for couples and families. Enjoy contemporary, minimalist design and nearby sandy beaches. There are seven pools to choose from, a tennis court, a spa and a golf course nearby!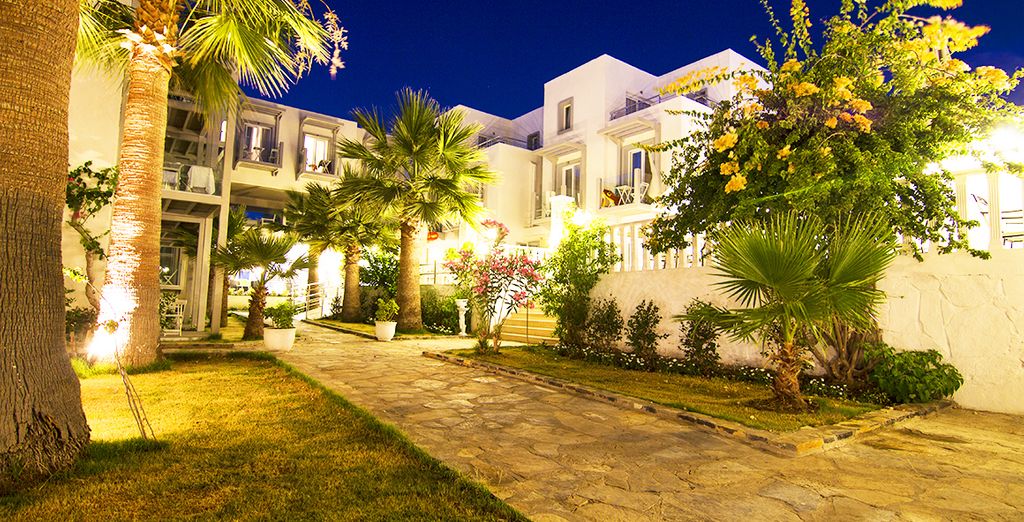 Situated on the beachfront in Akyarlar, Turgutreis, just 25km from Bodrum centre, is the relaxing 4* Charm Beach Resort. Enjoy access to a private beach, on-site spa and outdoor swimming pool, as well as complimentary Wi-Fi and sumptuous beds.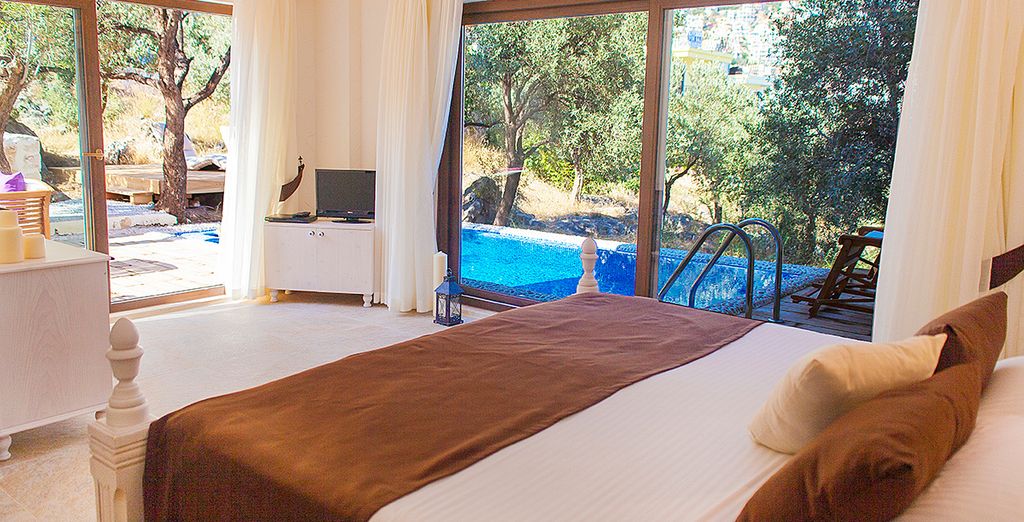 Situated just 6km from Kaputas Beach, Elixir Boutique Hotel is in a great location to explore Kalkan's shops and bazaars. It boasts free WiFi, a safe, a CD player and sea views. Bathrooms are also equipped with a shower and Jacuzzi, and there is a poolside bar.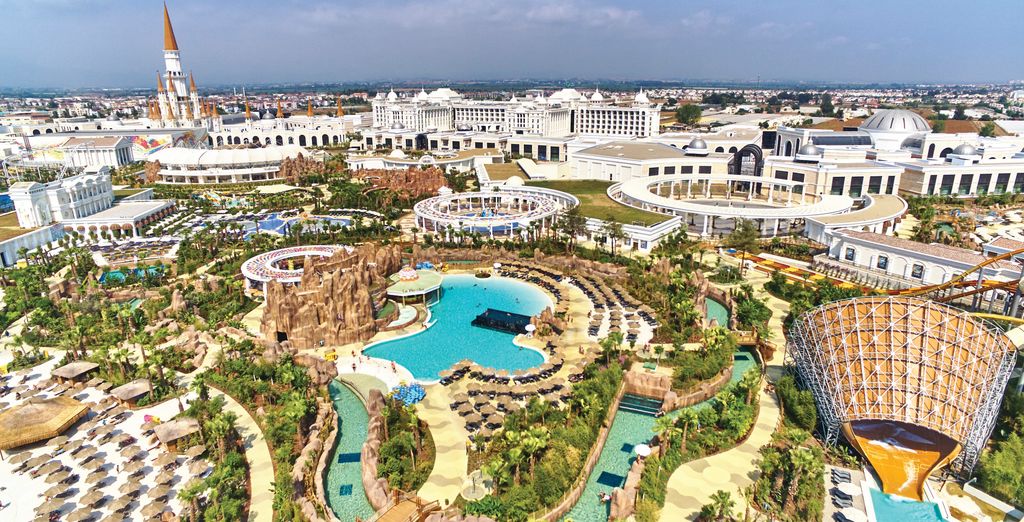 This palatial five-star hotel is actually situated within the grounds of the Land of Legends Theme Park, ideal if you're travelling with kids! The park boasts over 40 rides as well as lagoons and all-inclusive dining – and access to the park is of course included in your stay. There are a range of suites available as well as an on-site spa, swimming pool and Turkish baths.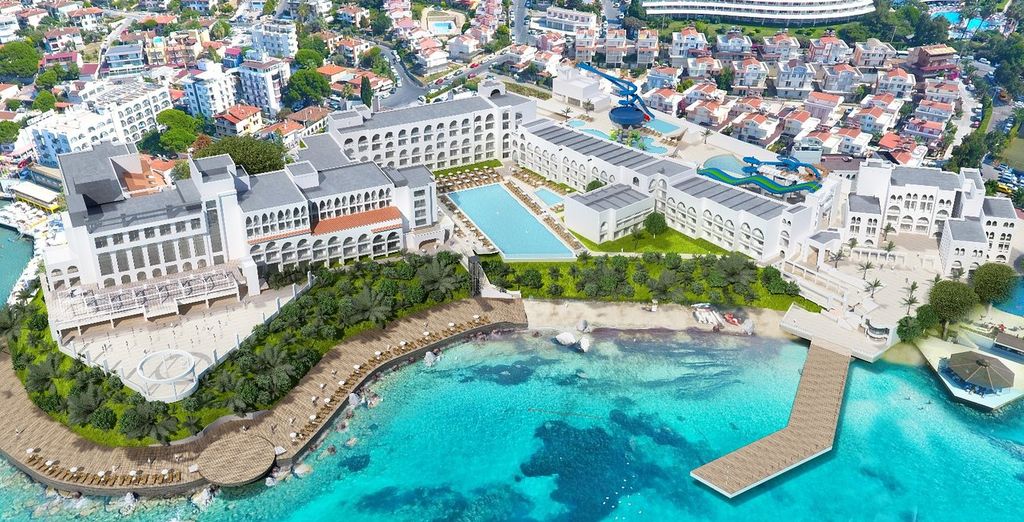 This beautiful beach resort is located just a few minutes' walk from sandy beaches and offers up striking architecture alongside modern 5* conveniences. Enjoy the outdoor pool, the on-site water park and sea views from your room.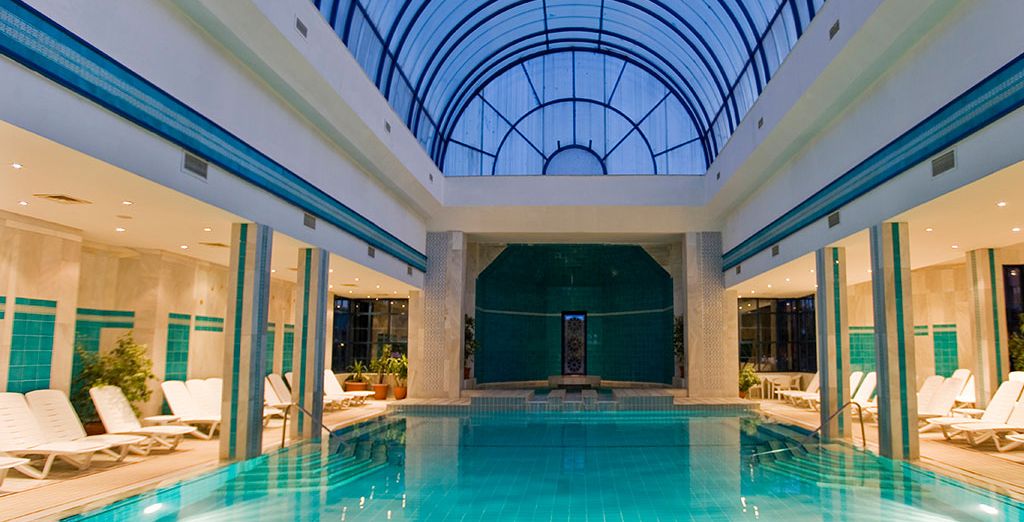 Situated in the heart of Istanbul, take advantage of the strategic location to explore the many museums, galleries and historic sites nearby. Then when you return to the hotel, sample the on-site gym, spa and pool, or treat yourself to room service.
What services will you find in our hotels in Turkey?
When you stay in our luxury Turkish hotels, you can take advantage of a number of benefits, such as:
On-site fitness centre
Indoor/outdoor swimming pool, Turkish baths, and spa
Gourmet dining on site
Barber shop
King-size beds
Free WiFi throughout
State of the art TVs
Hotel rental offers in Turkey convenient for all kinds of travel
Turkey is suitable for all kinds of holidaymakers. Numerous all-inclusive resorts offer luxurious getaways, and it's close enough to London for a weekend city break in bustling, colourful Istanbul. Cruises are a unique holiday option for Turkey, making the most of the country's long Aegean and Mediterranean coastlines. And alongside our luxury resorts, they are much loved by honeymooners and couples, but also groups of friends. Many centuries of history make Turkey a perfect destination for culture vultures and history buffs, and also a fabulous destination for families. For those travelling with children, there are numerous activities including watersports along the Turkish Riviera, hiking or biking through Turkey's beautiful, rugged countryside, and attractions such as the Land of Legends Kingdom theme park.
The range of hotels we offer in Turkey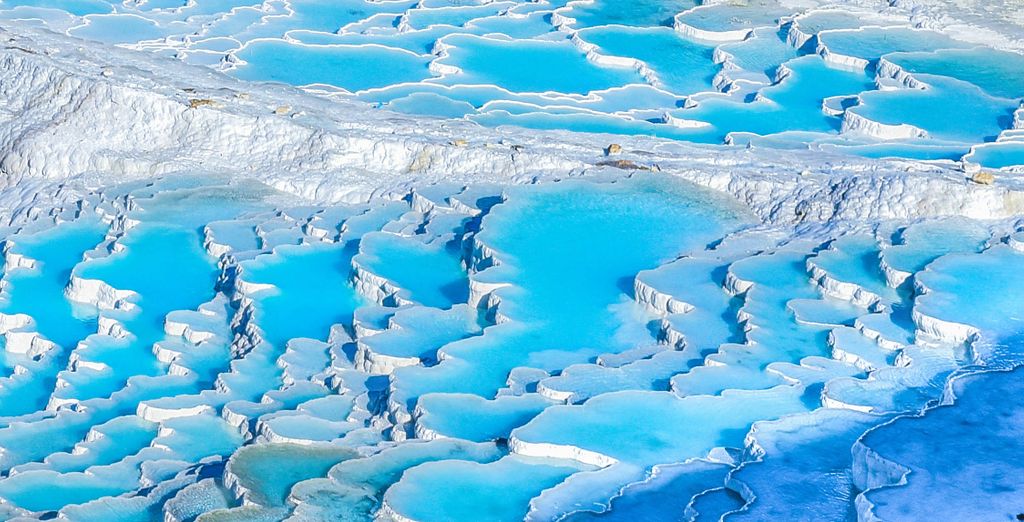 At Voyage Prive, we offer a range of fabulous hotels in Turkey, whatever kind of holiday you are looking for. From numerous luxury resorts and cruise options to inner-city contemporary hotels from big-name chains, and popular resorts lining the coast. Turkey is renowned for its rich history and vibrant culture, as well as a relaxing destination for families, and our hotels are strategically placed close to some of the biggest attractions, whether you're looking for a last-minute city getaway or you want to stay in a theme park with the kids!
Turkey: What should we bring for a hotel stay?
When you take a holiday to Turkey, you'll need to ensure you pack all your essentials to enjoy your holiday to the full. Here are some things to remember:
Beachwear and swimsuit
Everyday toiletries
Practical shoes for trekking and sightseeing
Flipflops or sandals
Breathable day and evening wear
Sunscreen, hat and sunglasses
A coverup for visiting religious sites
Phone charger/portable charger
Travel adaptor
Credit and debit cards
Your best hotel in Turkey: how to get there and make your booking?
There are plenty of hotels in Turkey to cater to your needs. Whether you want to relax in a beach resort, chill in a spa or explore the beating heart of Istanbul, your best hotel in Turkey is just a few clicks away when you use Voyage Prive.
Turkey takes between three and a half hours and five hours to reach from the UK and Ireland. As a popular holiday destination for sun, sea, sand and mountains, there are a host of flights available serviced by a range of carriers. These include direct flights via Turkish Airlines and British Airways, or several charter flights with budget carriers.
One thing is for certain, no matter how long you stay in Turkey, it's rarely enough. Voyage Prive recommends staying for at least a long weekend, and ideally a week (or more) is perfect to savour this delicious country (and its dishes). The best times to visit are spring, autumn, and the tail end of summer, when temperatures are milder and there are fewer crowds. Summers are generally hot and winters cold, with greater extremes of temperature as you travel further east. Turkey's Mediterranean coast has much milder winters, and hot, sizzling summers, ensuring that its beach resorts are popular all year round. Istanbul's location on the sea means that its climate is cooler and breezier than inland areas.
You can make your booking easily by signing up to Voyage Prive today.
The opinion of the Voyage Prive travel expert on hotels in Turkey
Turkey is full of stunning hotels, from boutique affairs set on craggy oceanfronts to the luxe, modern offerings in the heart of Istanbul. For an unforgettable Turkish experience, there are also plenty of cruising options which can take you through the Gulf of Gökova on a traditional wooden gulet or which can be combined with a stay at one of Istanbul's best 5* hotels. Turkey also has some excellent all-inclusive options, such as luxurious, beachside resorts which also offer full board.
Turkey, bridging old-world splendour with modern elegance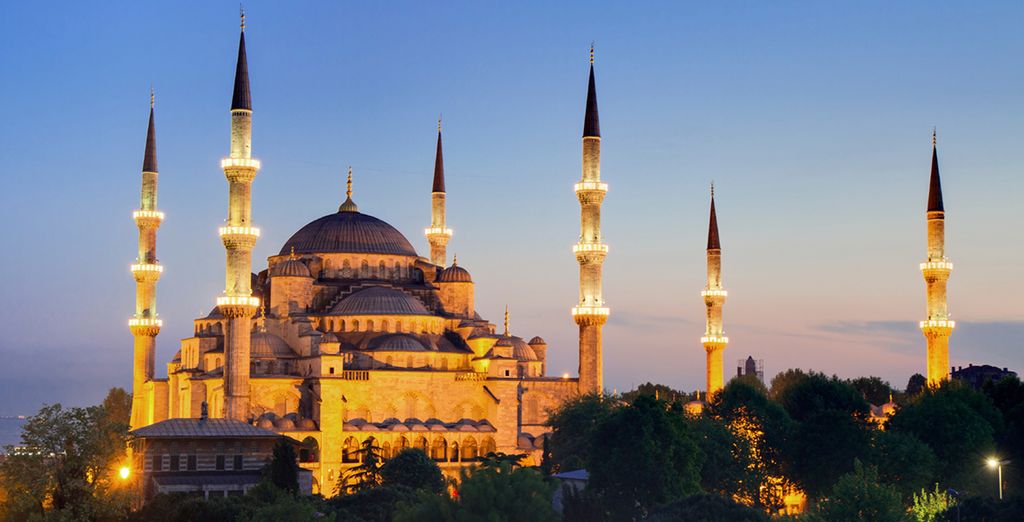 Turkey's modern, cosmopolitan capital Ankara is a hotspot for music and art, as well as historical monuments such as Ankara Castle, numerous museums, and some excellent bars, cafes and restaurants. However, most visitors prefer to head to Istanbul, Turkey's most populous and historic city. Set on the Bosphorus Strait, Istanbul is home to iconic landmarks such as the Byzantine Hagia Sophia, 17th-century Blue Mosque, and 15th-century Topkap? Palace.
Bursting with rich history, from Roman splendour to modern-day glitz and Ottoman opulence, Turkey is a fascinating destination. Spice-filled fragrance, glittering bazaars, contemporary elegance, and wild, rugged beaches all await visitors to this jewel of a country – why wait to make your journey?
Let yourself be tempted by one of our many offers!