Cappadocia Hotels



Table of contents
The top 5 hotels in Cappadocia
Embarking on a trip to wondrous Cappadocia? Choose from the best cavern hotels and contemporary stays here at Voyage Privé!
Our best hotels in Cappadocia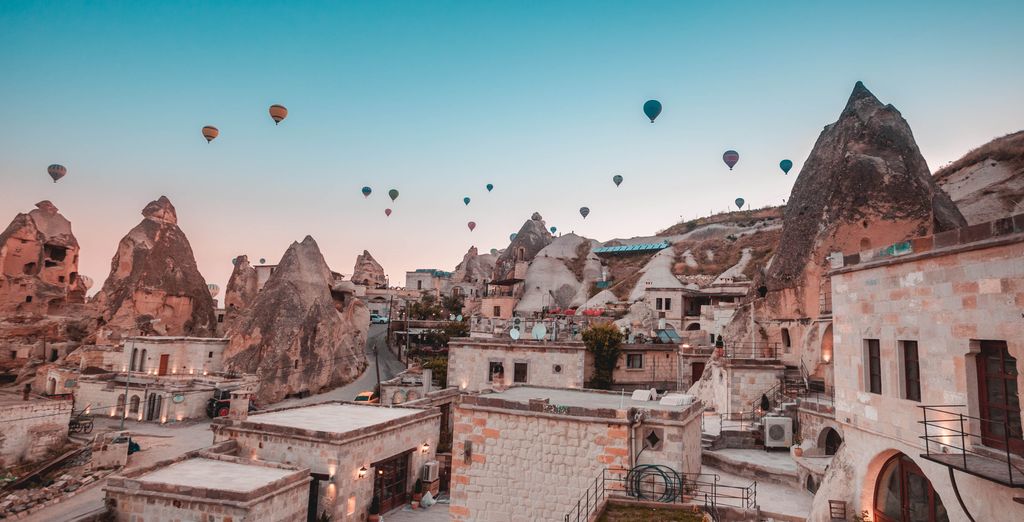 This luxury cave hotel is hewn into the rocky Cappadocia landscape. Each room is traditionally designed with dazzling Ottoman-style furniture and furnishings. The hotel boasts an unforgettable dining experience overlooking the remarkable surroundings amid glorious sunsets. 2.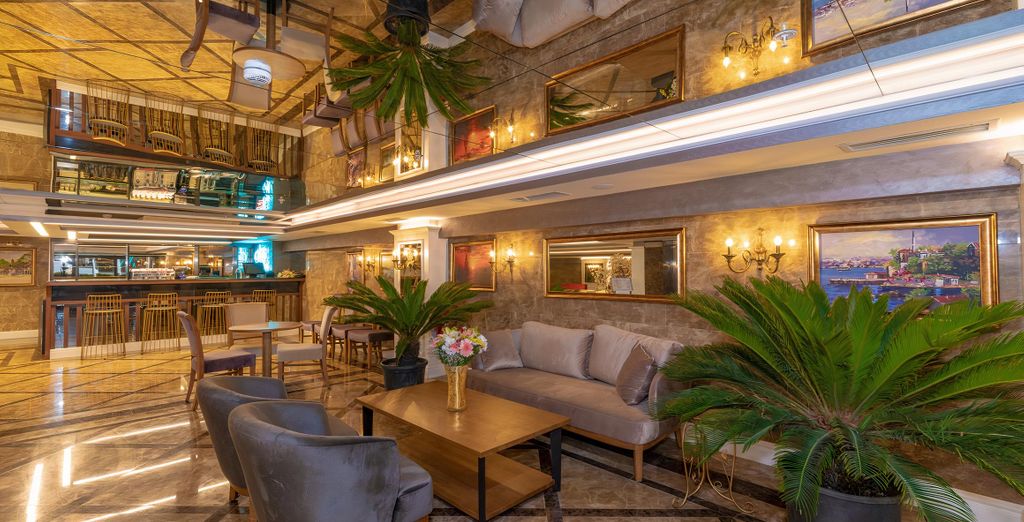 This stunning 18th-century cave hotel is nestled within the Old Town of Yunak. Each of its historically recognised and culturally important rooms boasts premium facilities and traditional Turkish decor. Explore the dreamy cave surroundings before settling in for a Turkish feast. 3.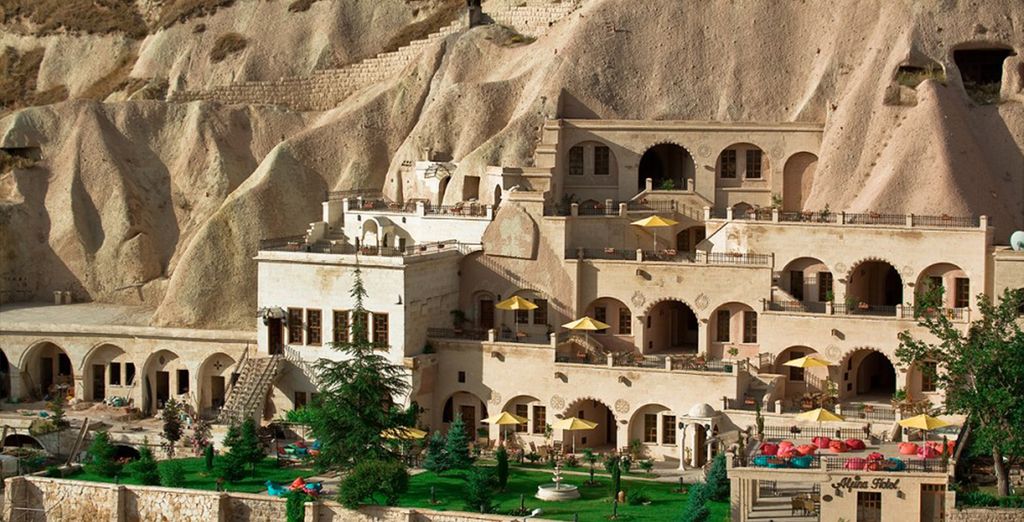 This dazzling stone-built cave hotel is just moments from the famed Göreme. Flanked by golden, lunar landscapes, the hotel provides a warm and welcoming stay with en-suite facilities. The hotel's well-manicured gardens and scenic dining terraces are the perfect evening treats. 4.
Home to cosy hobbit-like cave rooms, this hotel is perfectly situated in Urgup. Surrounded by stunning scenery on all sides, there are pretty courtyards, terraces and gardens to enjoy at your leisure. It's the perfect option for family stays with self-catered facilities and multi-sized cave cottages. 5.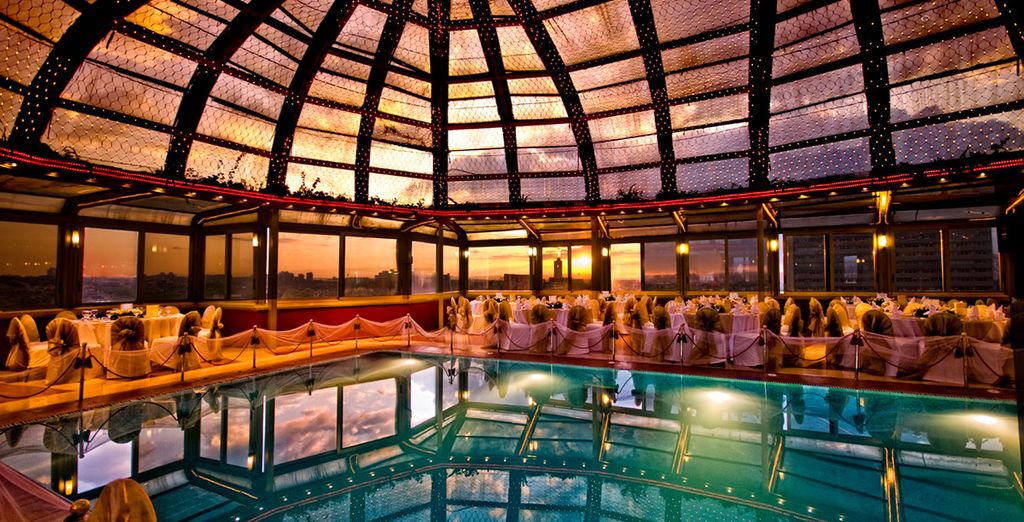 The spectacular and upscale Dinler is just moments from Urgup's top sites. Modern and spacious, the hotel boasts premium dining facilities and an indulgent spa with Turkish baths. The outdoor pool offers glorious views of the Cappadocia landscape beyond.
Services will you find in our hotels in Cappadocia
Free Wi-Fi
Hot drink making facilities
Flatscreen TVs
Luxury bathroom amenities
Swimming pool
Terraced bars
Turkish dining
Spa treatments
Gym facilities
Room service
Going on holiday in Cappadocia
The peak travel season for Cappadocia is from July through August. The weather is at its warmest and the skies clear, making it perfect for hot air balloon trips. Top spots can get crowded, particularly on weekends, as locals head inland for day trips. To avoid the crowds, consider travelling in spring and autumn when the weather is perfect for hikes. Rain and wind can delay some plans – so be flexible. While winter can get cold, the chance of snow gives the region a completely different look and feel. It can be particularly breathtaking and serene throughout this period, and attractions like Uchasair Castle remain open.
Hotel offers at Cappadocia convenient for all kind of travel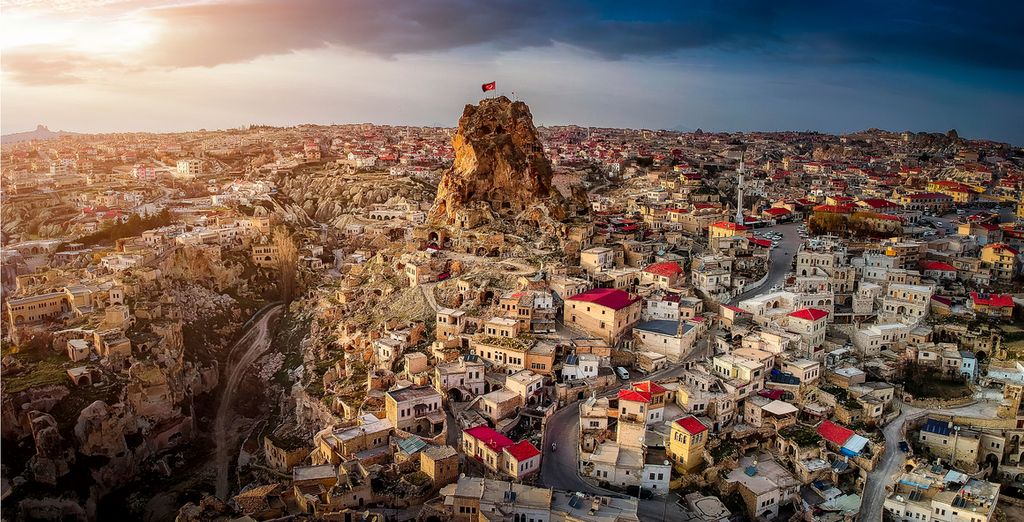 Cappadocia has something for everyone. It's a dreamy family vacation with unforgettable hotels and mesmerising landscapes. Families, friends and couples will all benefit from seeing Cappadocia from above. Hot air balloons set off for dawn views. An array of captivating attractions and open-air museums also provide perfect excursions for families and culture vultures. While there isn't much of a pulsating nightlife, our hotels provide evening relaxation and romantic experiences under the stars. Lastly, active holidaymakers have a wealth of hiking trails to discover. Chief among these is the magnificent Alada?lar National Park.
The range of hotels we offer at Cappadocia
Historic hotels
Modern luxury hotels
Cave hotels
Last-minute hotels
Cappadocia: what should we bring for a hotel stay?
Charging cables
Multi-plug adaptor
Guide book with handy phrases
Euros
Swimming costume
Pack-away towel
Suntan lotion
Brimmed hat
Comfortable walking shoes
Evening attire
Warm clothes for balloon rides
Your best hotel at Cappadocia: how to get there and make your booking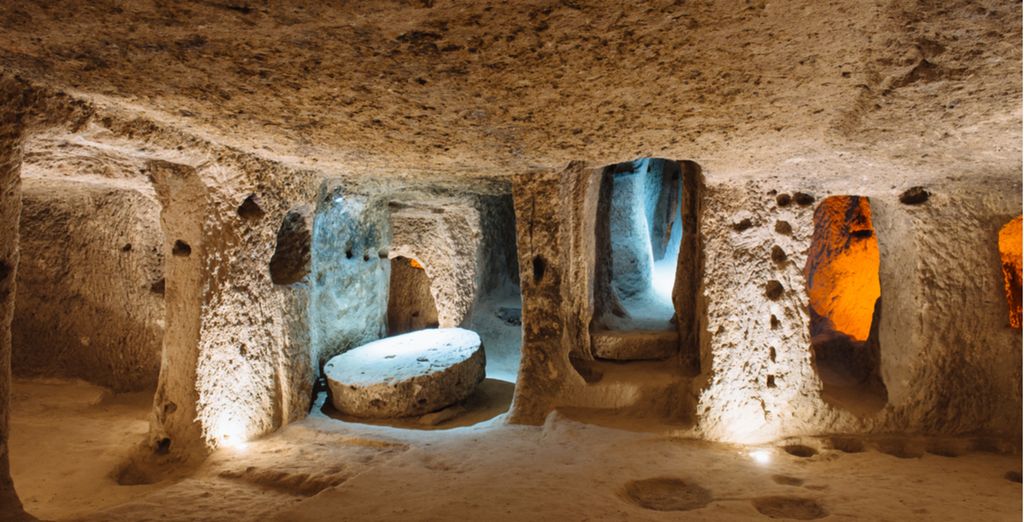 How to get to Cappadocia
There are several airport options for those arriving in Cappadocia. Kayseri Erkilet Airport and Nevsehir Kapadokya Airport are both connected with local towns and villages by shuttle buses. They both provide comfortable and convenient connections with Istanbul, Ankara and Izmir. Alternatively, train connections are possible to all corners of Turkey via Kayseri. Long-distance buses are also feasible but slow. As a sparsely populated but wide-reaching region, a set of wheels is the best way to explore Cappadocia. Consider renting a car or opting for organised bus tours to reach major places of interest.
How to book your hotel in Cappadocia
Save on your next luxury hotel booking with Voyage Privé. Voyage Privé is an exclusive, members-only booking platform that's free to join and use. Simply sign up with your email address to gain access to savings of up to 70% off. There are big discounts on last-minute and pre-booked destinations around the world. Don't know where to go? Check out Voyage Privé's daily discounts for the latest luxury hotels for less. Our Cappadocia hotels include culturally important cave hotels and luxury spa options.
The opinion of the Voyage Privé travel expert on Cappadocia
There's no place on earth like Cappadocia, a lunar-like landscape of Fairy Chimneys and dazzling rock formations. Within and around these honeycombed rocks are carved settlements and stunning centuries-old churches. Aside from these marvellous subterranean dwellings, this is a hiker's paradise of breathtaking peaks and valleys. Don't let the cave setting fool you; our Cappadocia hotels are as 21st-century luxury as stays come.
Cappadocia, a monastic heritage to ignite the imagination
Cappadocia's scale may be best explored by air, but ground tours unveil the breadth of human interaction. Cappadocia features numerous dazzling monastic settlements. Beautifully preserved as open-air museums, these pilgrimage sites date back to Byzantine times. Göreme, Zelve and Kaymakli are the big ones, featuring winding tunnels and centuries-old chapels to explore at your own pace.