The Best Cave Hotels



Table of contents
Are you looking for an incredible cave hotel for your next trip? You will find the perfect accommodation for a dream holiday when you book with Voyage Prive!
Our best cave hotels in selected destinations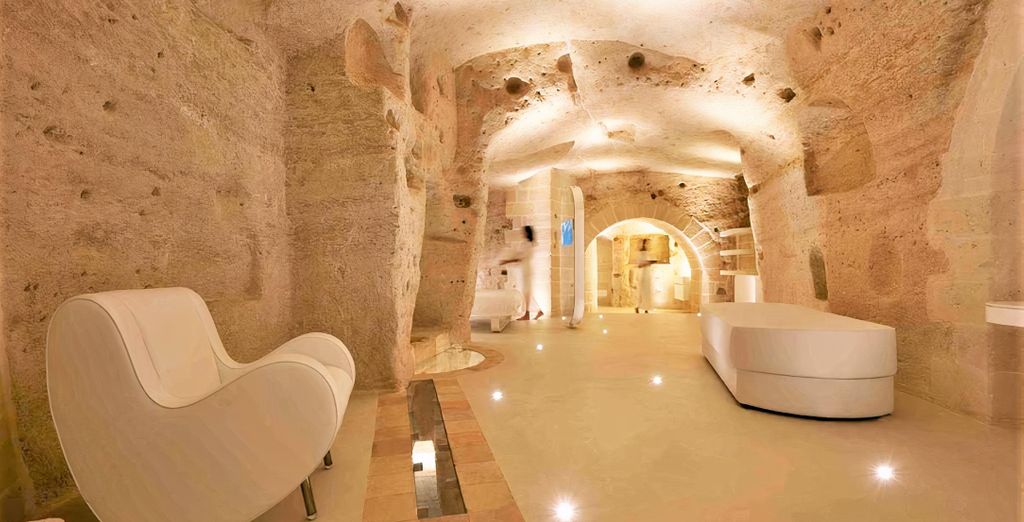 The Aquatio Cave Luxury Hotel & Spa 5* is a 5-star cave hotel experience located in the Matera region of Italy. You will stay in a stunning suite that has been designed to resemble the interior of the ancient tufa caves. The accommodation itself is made up of a series of beautiful caves. Additional amenities include a spa centre and sauna, a Mediterranean restaurant and a Turkish bath.
?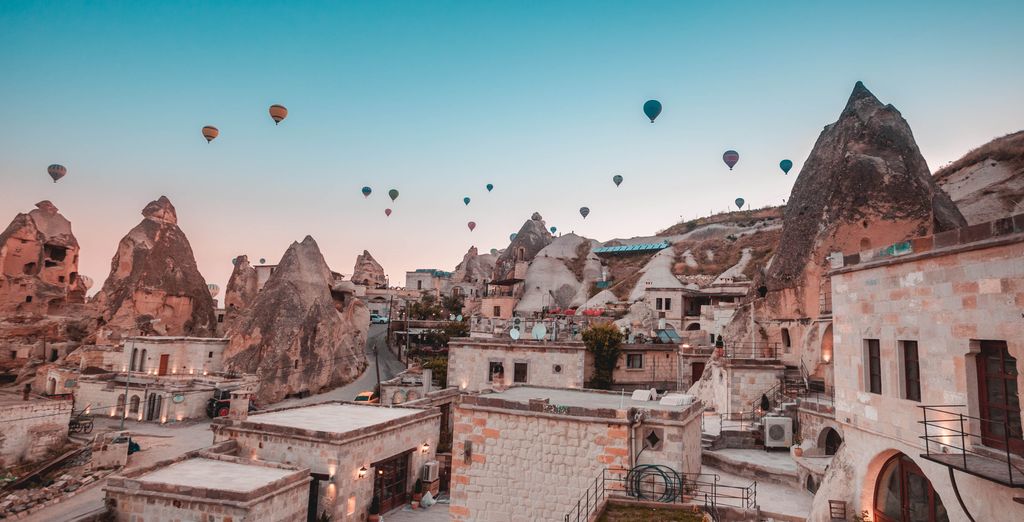 The Byzantium Hotel & Suites Istanbul & The Cappadocia Hotel 4* is an incredible package that allows you to discover Turkey's culture, food, history, and landscapes. You begin in Istanbul before travelling to the Cappadocia region. This area is famed for its rock formations and underground dwellings. Your stay at the Cappadocia Hotel 4* will find you enjoying a luxury accommodation that is entirely cave engraved.
??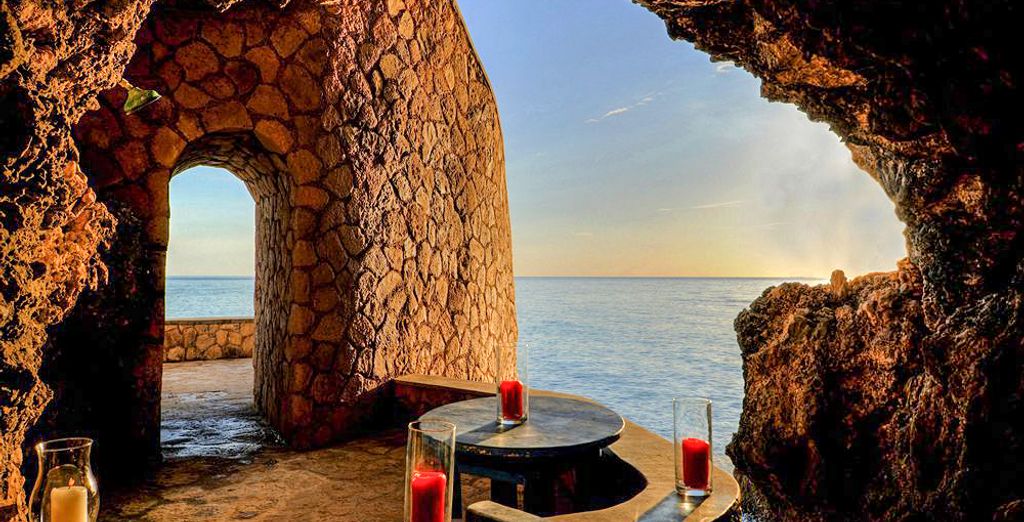 You will have six room options to pick from when you stay at The Caves 5* - Adults Only in Negril, Jamaica. This cave hotel is situated on a cliffside with a stunning view of the ocean and close to Seven Miles Beach. During your time at this luxury accommodation, you can enjoy private dinners in one of the natural caves on the property.
??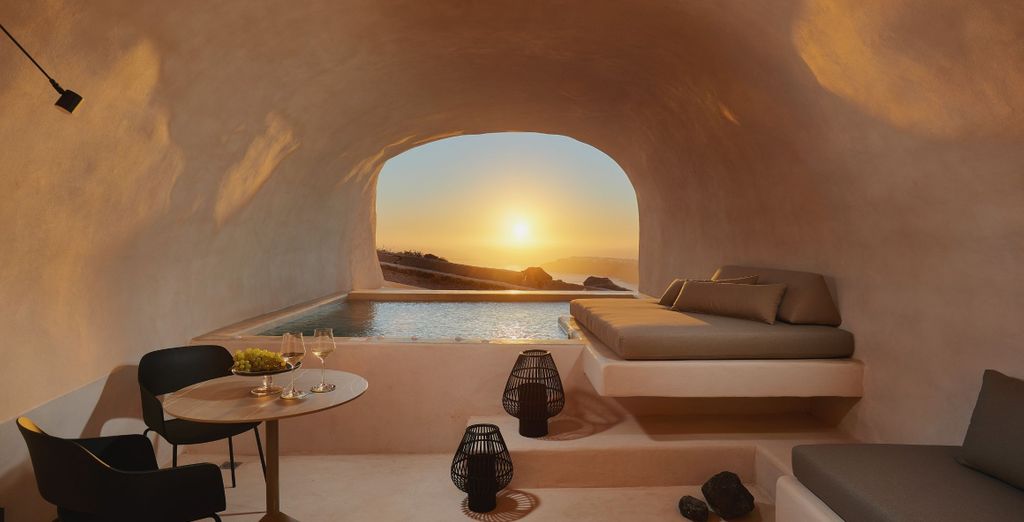 The Divine Cave Experience is the perfect way to spend time on the idyllic Greek island of Santorini. This cave hotel features a wellness area and incredible views of the Aegean Sea. You will stay in a cave suite during your time at this amazing accommodation. Each one has a private jacuzzi.
??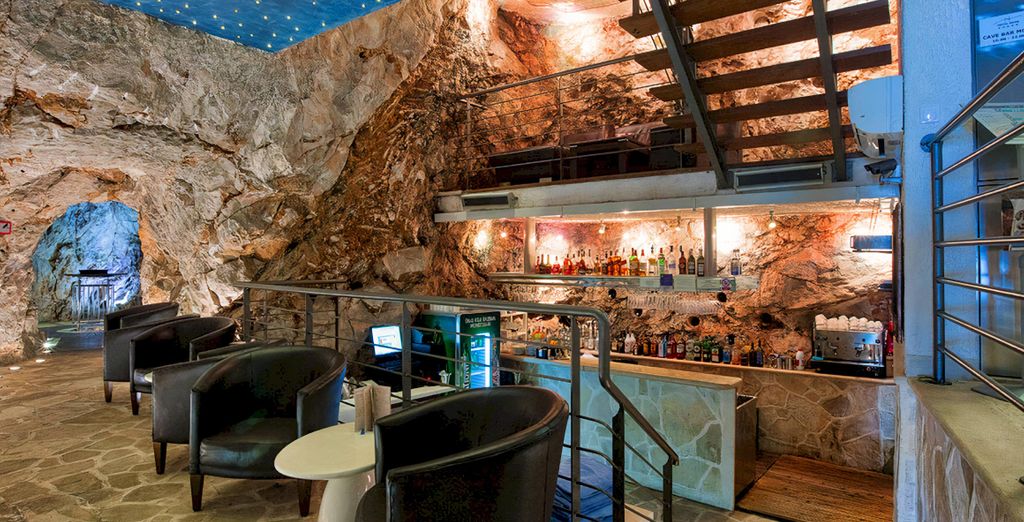 The Hotel More 5* is the perfect spot for a dream holiday to Dubrovnik, Croatia, and offers beautiful sea views and a unique cave bar that is the perfect spot for enjoying drinks and relaxing. The property also features a pair of incredible restaurants that serve up Dalmatian cuisine and Mediterranean flavours.
Services you will find at our cave hotels in selected destinations
At Voyage Prive, we partner with luxury hotels and resorts to provide our members with the services they want to enjoy during their dream holiday. Services that you can expect to find when you book a cave hotel package with us include:
Tea and coffee making facilities
Luxury toiletries
Gourmet restaurants
Relaxing bars
Swimming pools
Spa treatments
Fitness centres
Flatscreen TVs
Luxurious bathrooms
Going on holiday and staying in a great cave hotel
The incredible cave hotels featured here are all located in regions where the weather ranges from mild to hot, depending on the time of year. Given this fact, staying at these amazing accommodations can be a rewarding experience regardless of when you travel. Spring and summer are generally considered the best times to go on holiday to these intriguing destinations. If you want to avoid the largest crowds, then booking in early spring or early autumn can be a great choice.
Cave hotel offers are convenient for all kinds of travel
Going on holiday to a cave hotel can be a magical time that you remember forever, whether travelling with your partner, a group of friends, or your family or solo. It is one of those unique experiences that you must add to your bucket list.
The range of cave hotels we offer
The cave hotels that we offer are located in some of the most fascinating spots around the world. You will find amazing spas and luxury accommodations set in some of the most interesting global locations from the standpoint of unique natural features. We also offer cave hotels that are adults-only and perfect for a romantic getaway.
Cave hotel holidays: what should we bring for a hotel stay?
When you are packing for your dream cave hotel holiday, you will want to bring season-appropriate clothing and a great pair of walking shoes. You also want to include electric outlet adaptors, swimwear, rain gear and an umbrella. It also never hurts to bring along some extra toiletries.
Your best cave hotel experience: how to get there and make your booking
How to get to your cave hotel
You can book flights to the geographic regions these amazing cave hotels are located in through any of the major airports in the UK. Once you land, there will be no shortage of ground transportation options such as trains, buses, taxis and the option to hire a car.
How to book your cave hotel experience
To book your dream cave hotel holiday, simply register with Voyage Privé online so that you can take advantage of the exclusive members-only offers that we have on the best luxury accommodations.
The opinion of the Voyage Privé travel expert on cave hotels
Our Voyage Privé travel expert is confident that you will love the experience you have from staying in one of our cave hotels. These incredible spots that we have profiled make use of stunning natural formations and combine this with the luxury of a top-notch accommodation. Our destinations also offer you plenty of options to experience incredible dining, nightlife, outdoor activities and trips to explore amazing historical sites. These are all compelling reasons to book your dream holiday getaway today!
Cave hotels, an unforgettable mix of luxury and a natural aesthetic that ensures a memorable, relaxing stay!
Booking a cave hotel experience through Voyage Privé is the best way to enjoy a memorable holiday in one of the most unique settings possible. The natural ambience of these cave hotels is perfectly balanced with the kind of luxury that you expect from first-class accommodations.