Search Hotels on Ibiza, Spain



Table of contents
Below we discuss our best Ibiza hotels that will cater to every type of traveller. From boutique hotels to 5-star resorts, we have it all.
Our best hotels in Ibiza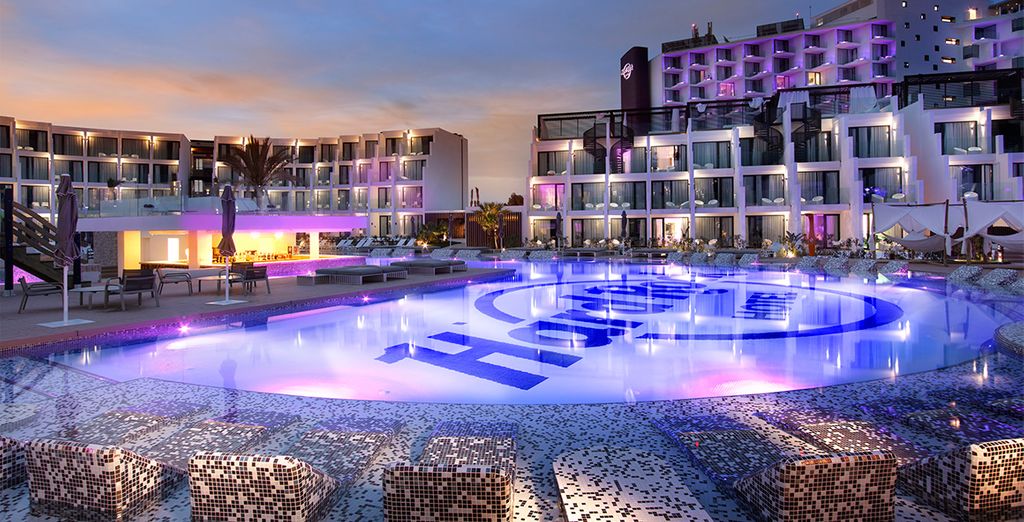 Hard Rock Hotels are iconic all across the world, and the Ibiza version doesn't fail to impress. The world-famous hotel offers stunning suite balconies which feature awe-inspiring views, a fantastic outdoor pool, a variety of on-site restaurants, bars and much more. It's lavish luxury at its best.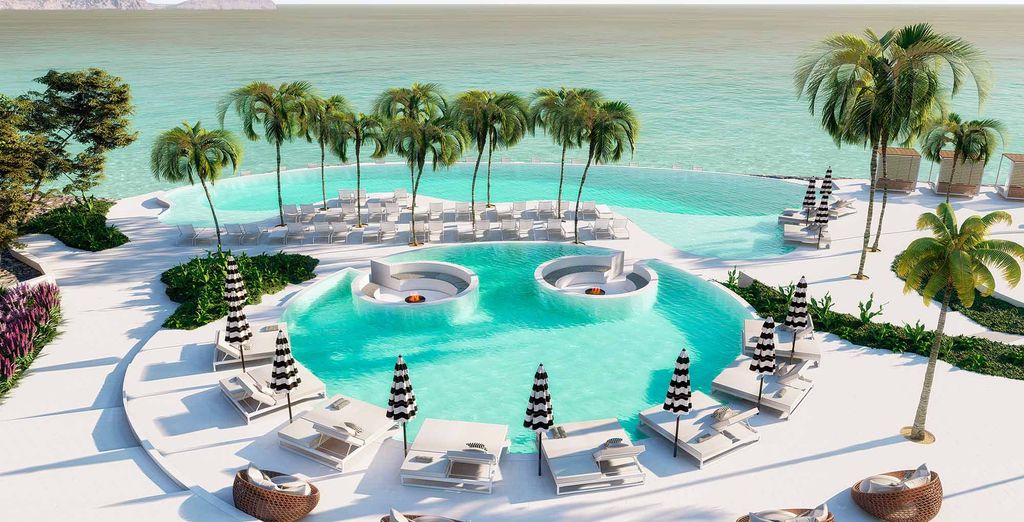 A glamorous hotel whose design was inspired by Coco Chanel. This stunning hotel is home to a rooftop bar, an impressive spa, and several fantastic restaurants. It's an absolute haven of relaxation and the perfect place to base yourself in Ibiza.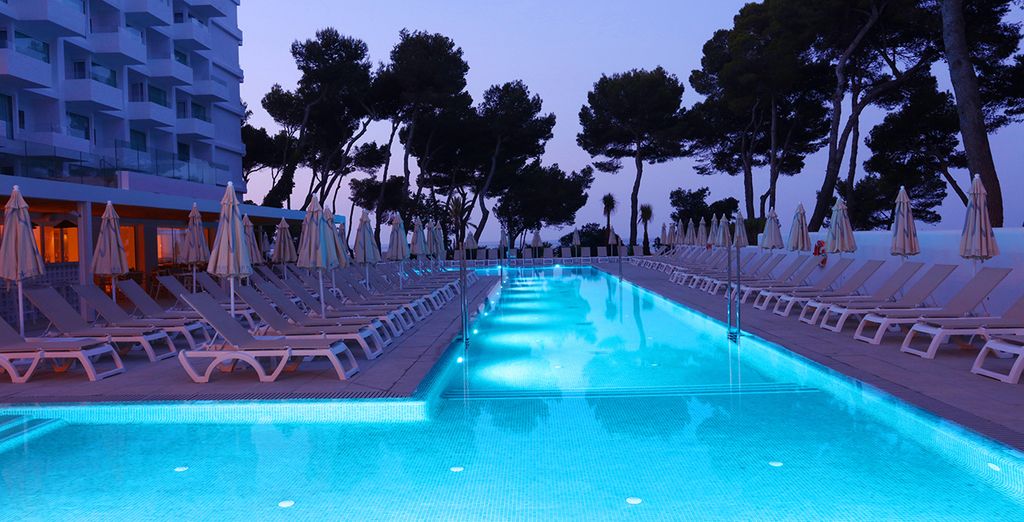 This 4-star adults-only hotel has everything needed for a fantastic Ibiza getaway. It features an outdoor pool, tennis courts, spa and wellness treatments, and water sports. Our members stay on a half board basis and receive a discount on the spa services.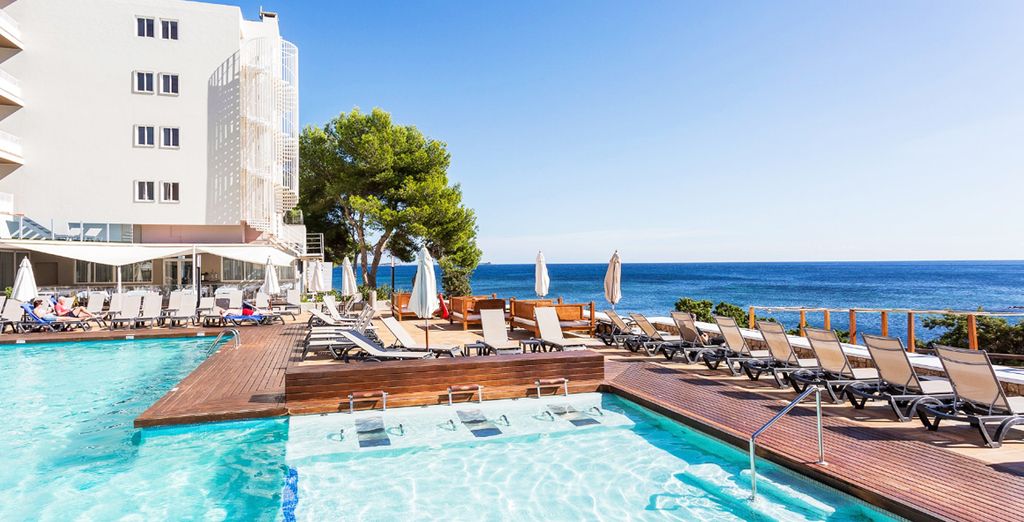 How about something different? Roll a dice and let us decide between two fantastic Palladium luxury hotels in Ibiza. You'll be staying on an all-inclusive basis, so will have nothing to worry about other than relaxing and having a good time. Both hotels come with outdoor swimming pools, spas, fitness, and restaurants.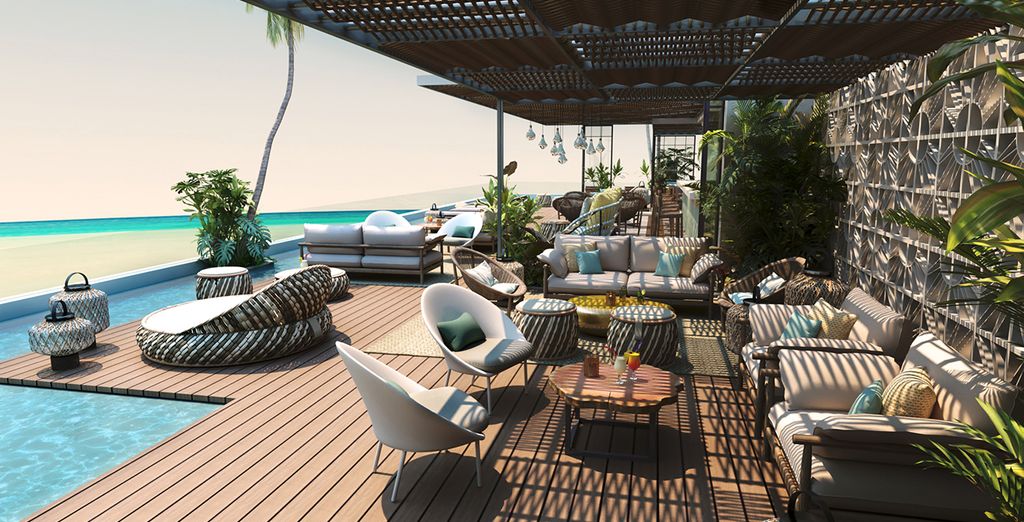 This beautiful 5-star resort is not only a designer hotel, it's environmentally friendly too. It features a rooftop terrace with beautiful views, an outdoor pool, an on-site spa, and brilliant restaurants. The rooms are comfortable and beautifully designed too.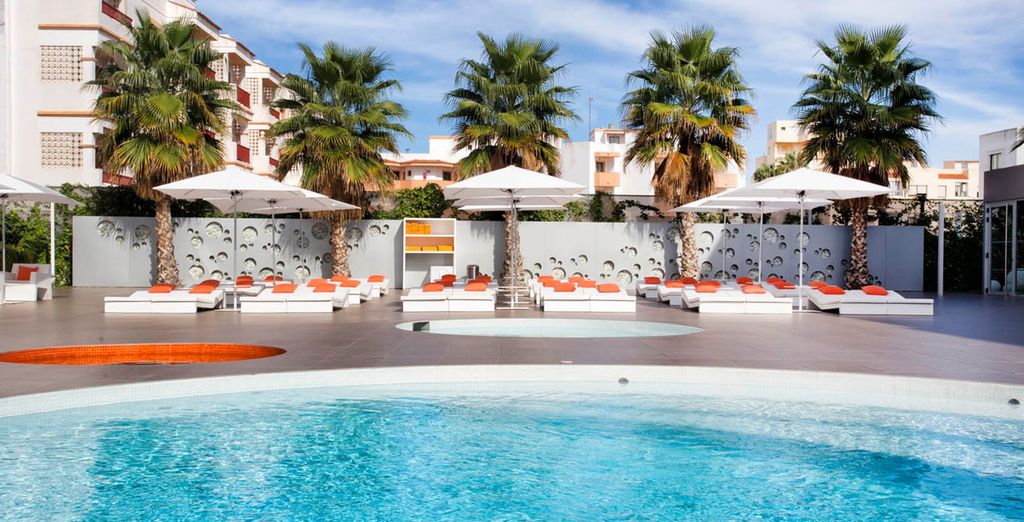 These beautiful apartments are located just 200m from the beach and feature, spacious suites, delicious cuisine, and 2 swimming pools. The pool area also comes with a jacuzzi to relax in, and there is an on-site spa. Members receive a complimentary 15-minute massage too, which is perfect for starting your holiday as you mean to go on!

This beautiful 4-star hotel has all you need to relax. It features panoramic views that will leave you speechless, an outdoor pool on-site gym, 4 on-site restaurants and bars, live entertainment and beautiful rooms.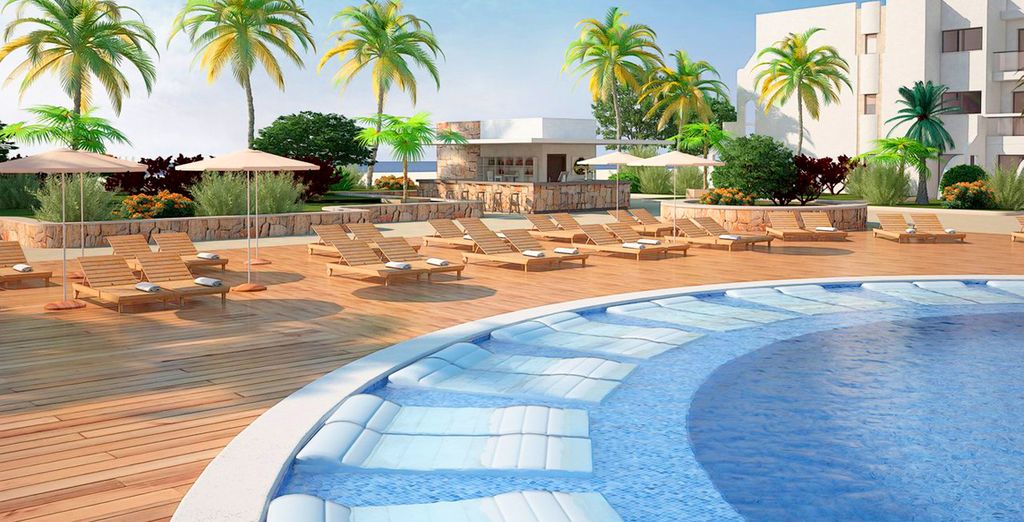 This 5-star resort oozes luxury and style. This resort overlooks a huge lagoon swimming pool and Playa d'en Bossa (one of the best beaches in Ibiza). New for 2019, it also includes an on-site spa and wellness centre, 5 restaurants, 2 bars, 4 swimming pools, a children's club and much more. Everything you need and more for a relaxing stay.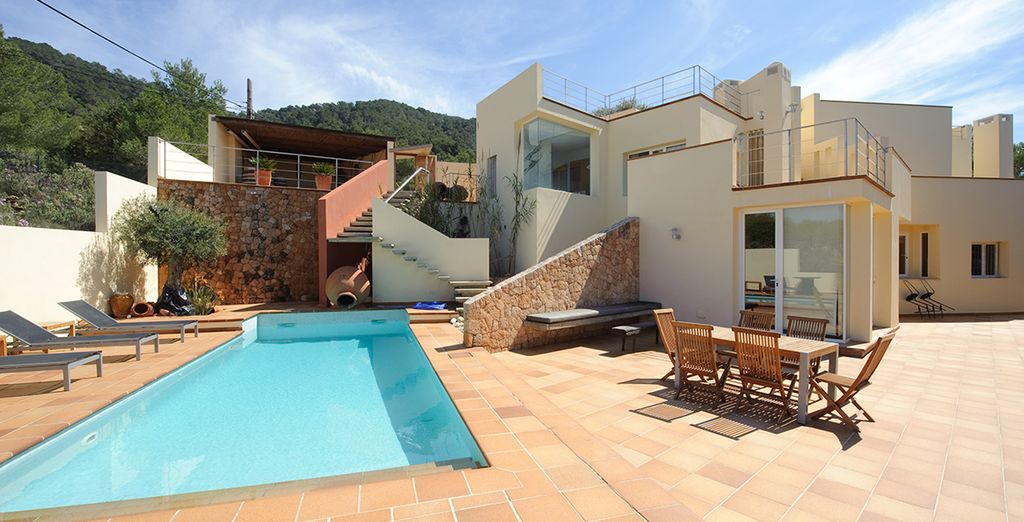 The privacy of your own villa is not to be underestimated. This stunning villa is perfect for up to 6 people who crave their own space with no compromise on luxury. Featuring a private pool, large sun terrace, and BBQ, it's got everything you need. It's also surrounded by peaceful countryside and access to stunning beaches is also 3 km away.
What services will you find in our Ibiza hotels?
All our Ibiza hotels feature a wide range of services to suit your every need. These include:
Hotel rental offers in Ibiza convenient for all kind of travel
Whether you're off to Ibiza for a relaxing escape by the sea, a family thrill-seeking holiday, or want to party in some of the best super clubs in the world, we have a range of additional add-ons that can transform your trip to Ibiza.
The range of hotels we offer in Ibiza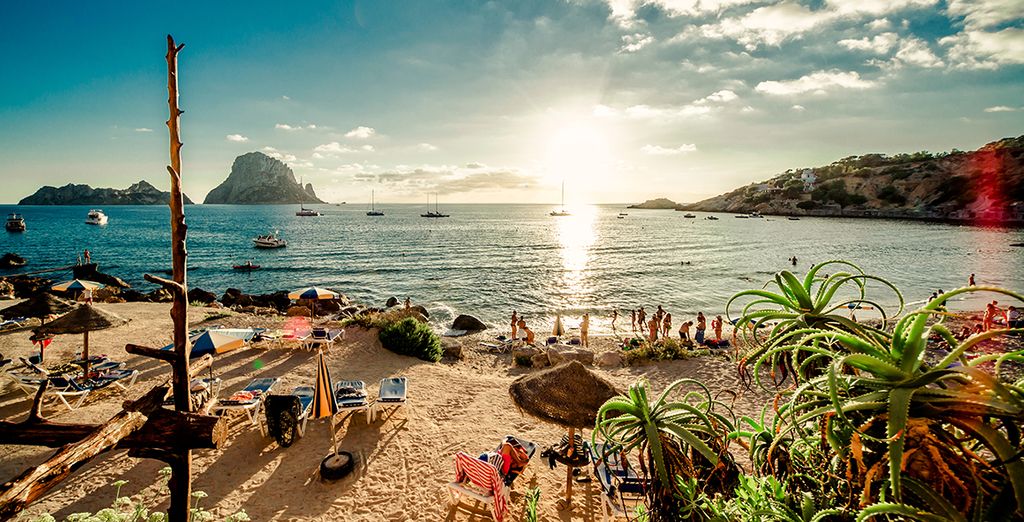 Here at Voyage Prive, we pride ourselves on offering high quality, luxury hotels. Our range of hotels in Ibiza delivers on these levels. From 5-star resorts and spas to private villas, we have something to suit every type of traveller. Whether you're a family, a couple, or a group of friends, we have you covered.
Ibiza: what should we bring for a hotel stay?
All our hotels will have everything you need for a comfortable stay, but there are some items you should remember.
Your favourite toiletries
Your best hotel in Ibiza: how to get there and make your booking
Getting to Ibiza: Getting to Ibiza has never been easier. A variety of airlines provide flights to Ibiza from the UK every day. The average flight time is around 2 hours and 30 minutes. When you book with us, you'll have the option to add on flights whereby we will provide you with a flight to Ibiza with a no-frills airline. For your convenience, we can also arrange your airport transfers too.
How to make your booking: If you want to access the latest offers on luxury hotels in Ibiza then register online today.
The opinion of Voyage Prive travel expert on hotels in Ibiza
Nowhere does sunset chilling like the White Isle that is Ibiza. A place that provides stunning beaches, clear waters and sunshine for relaxing during the day, then as soon as the sun sets, the clubs open and the party begins. Ibiza is home to some of the best nightlife in the world. Whether you're looking to relax, or party (or both), we have a range of hotels to suit you.
Ibiza: Tranquil, until the sun sets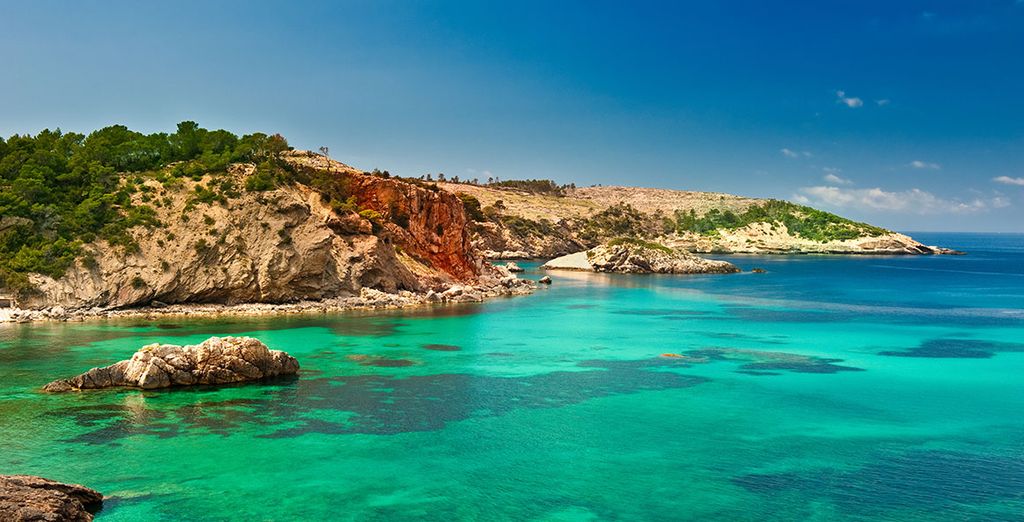 A tranquil city with a party heart is the essence of Ibiza. But don't be fooled into thinking that party is all that's on offer here. Discover some of the best beaches in the world on the east coast, snorkel in stunning waters, marvel at D'Alt Vila in Ibiza City's Old Town and visit the limestone caverns of Cova de Can Marçà's. There is so much to see and do on a holiday to Ibiza, you'll never have a dull moment.
Don't stop here and check our hotel offers in Spain and our holidays offers in the Balearic Islands !