Holiday Cottages in Kent



Table of contents
The top 5 cottage stays in Kent
Searching for the best English country getaway? Choose from prized cottages and delightful country stays in Kent. Book your dream holiday in a Kentish country cottage here at Voyage Privé!
Our best cottage stays in Kent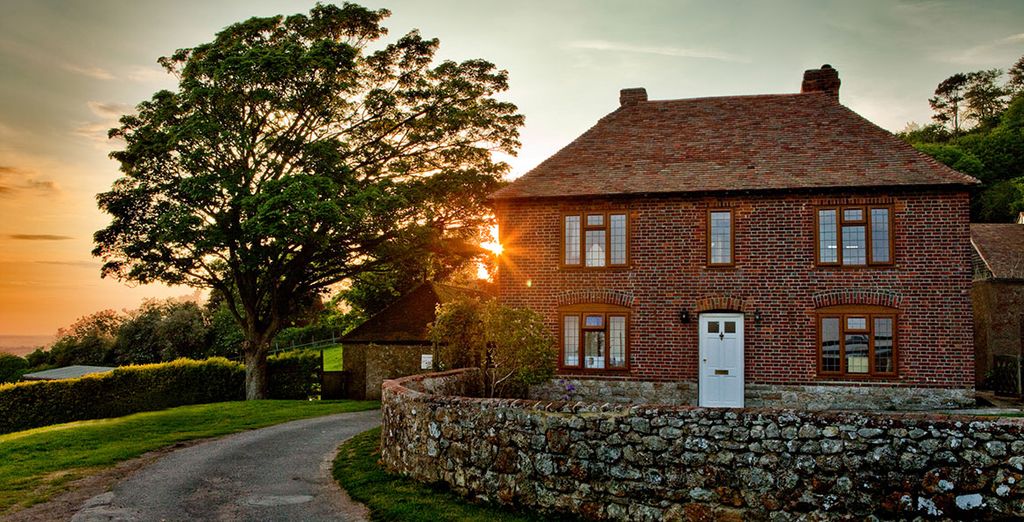 More than just a country cottage, this delightful retreat is located within a safari park. The cottage is kitted out with luxury safari lodge interiors, including charming animal print duvets for the kids. Sandwiched between Ashford and Folkestone, there are plenty of first-rate attractions in the area.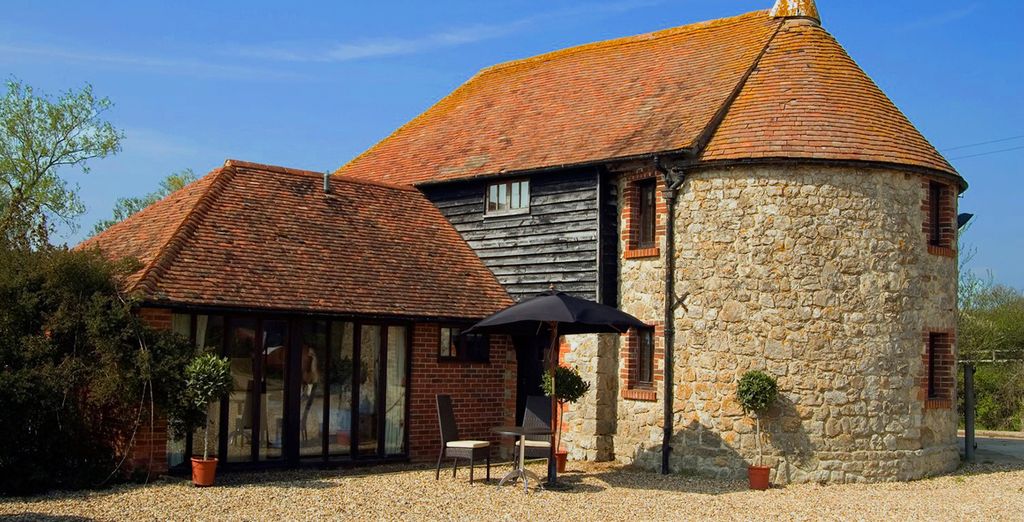 Escape to this beautiful country cottage B&B on a working farm. Located within a pretty barn and oast house conversion, rooms feature plenty of warming country charm. There are ample attractions in the vicinity, including laid-back country walks.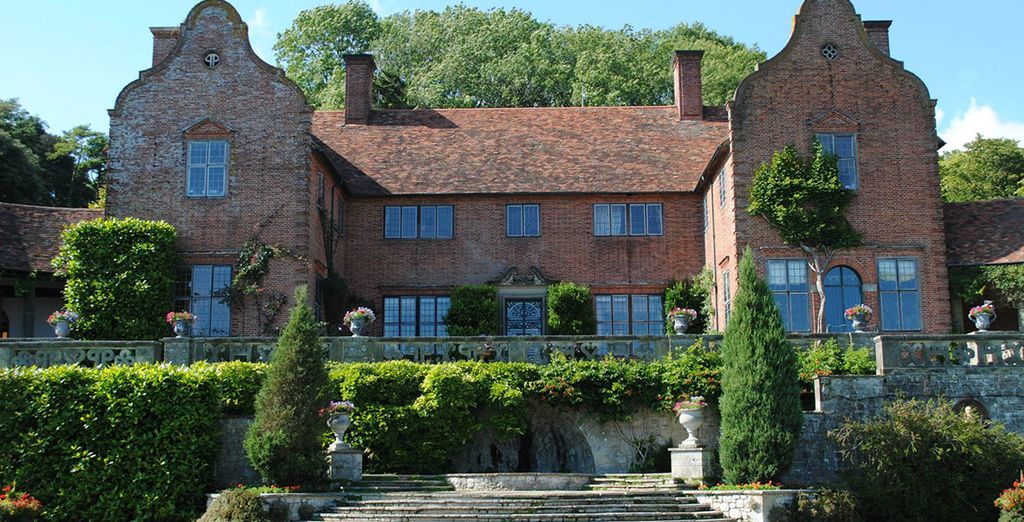 This spectacular boutique hotel is located within 15 acres of manicured gardens. Set close to the scenic Romney Marsh, the country hotel features elegant interiors and plenty of country checks. Wake up to the sound of exotic wildlife in the neighbouring safari parks.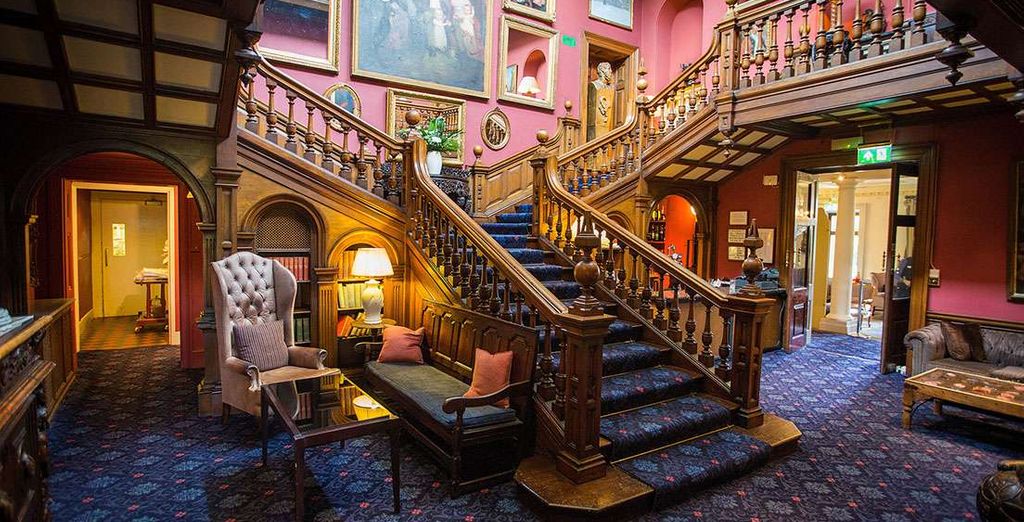 Enjoy a traditional country manor experience with this spectacular 17th-century estate. Surrounded by gardens and boasting a locally sourced menu, it's the perfect romantic retreat. For seclusion, opt for the coach house cottage with its own ambient courtyard.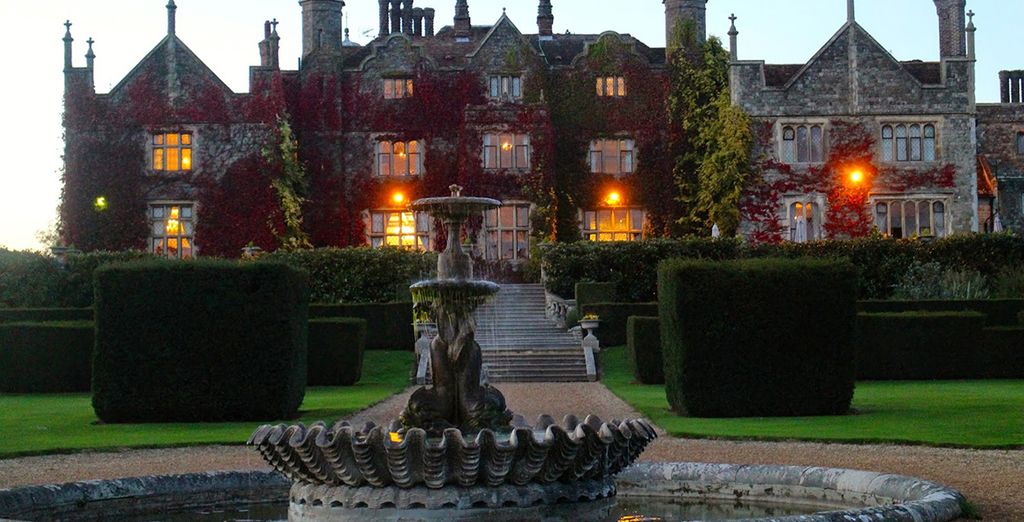 This delightful manor house hotel boasts charming mew cottage houses to stay in. With roaring log fires and impeccable service, you'll feel pampered by the hotel's original and sophisticated interiors. Stroll the pretty landscaped gardens overlooking rich fields with a glass of bubbly in hand.
Services will you find in our cottage stays in Kent
Free Wi-Fi
Tea and coffee facilities
Flatscreen TVs
Luxury bathroom amenities
Award-winning restaurants
Manicured grounds
Cosy bars
Going on holiday in Kent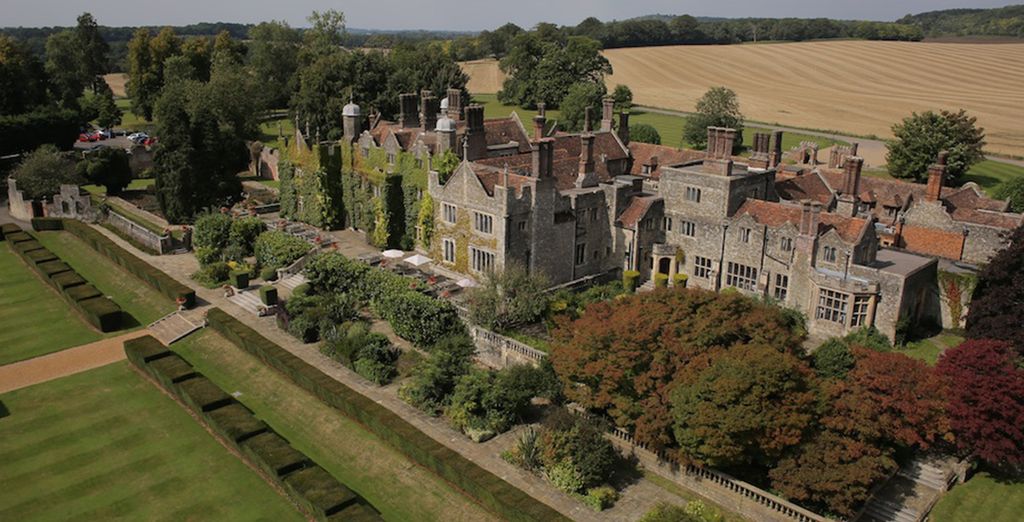 Kent's peak travel season is generally in high summer when the sun is often shining and rain is less likely. July and August, in particular, are popular periods to visit, especially along the coast. The entire period from May to October, however, is fine. You'll likely find pleasant temperatures and limited rainfall. Certain attractions swell with numbers around school and public holidays - so plan your visits if you want to avoid crowds. While winter can be a treat in Kent, the countryside is hit or miss. You could find crisp and sunny days or moody, muddy walks. However, Dickens-inspired festivals take part in Broadstairs and Rochester, along with many other festive activities. Most attractions remain open year-round, but some see reduced hours in the off-season.
Cottage offers at Kent convenient for all kind of travel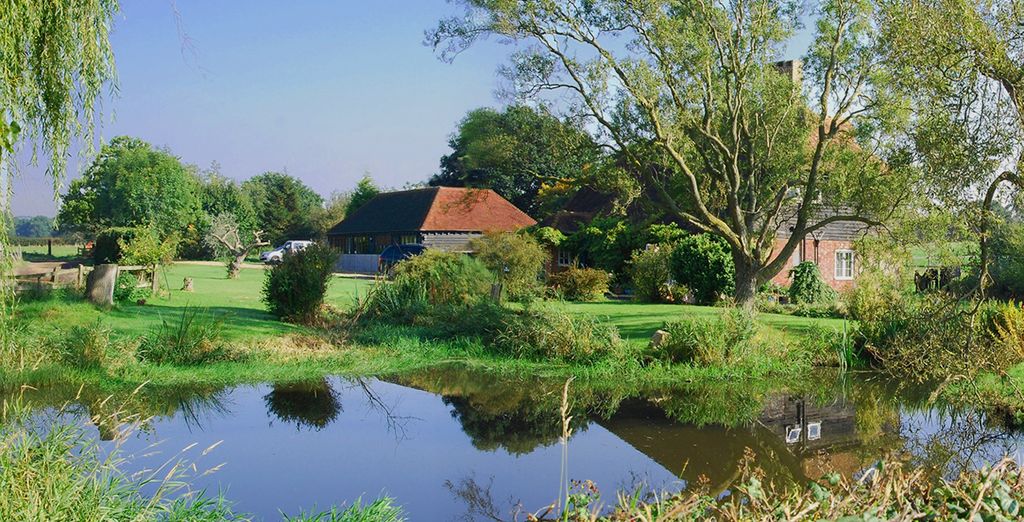 Kent is a famed country county that's perfect for couples, families, groups and more. Couples, in particular, will find charming country restaurants with romantic candle-lit dinners that inspire. There are also ample country walks and ornate gardens to explore for a relaxing afternoon. Families will find a wealth of options, from historic towns to castles and animal parks. Sunny summer days can be spent at one of Kent's fine beach destinations, from Broadstairs to Whitstable. Groups, too, will find much to love. Although Kent doesn't boast a thrilling urban scene, you'll find exciting pubs and bars throughout. What's more, you can take delightful tours of Kent's top vineyards to enjoy a sip of English wine.
The range of cottages and country stays we offer at Kent
Historic hotels
Cottage stays
Barn conversions
Country manors
Kent: what should we bring for a cottage stay?
Charging cables
Guide book with walking map
Walking boots
Pack-away towel
Evening attire
All-weather clothes
Wellies for wet weather
Your best cottage in Kent: how to get there and make your booking
How to get to Kent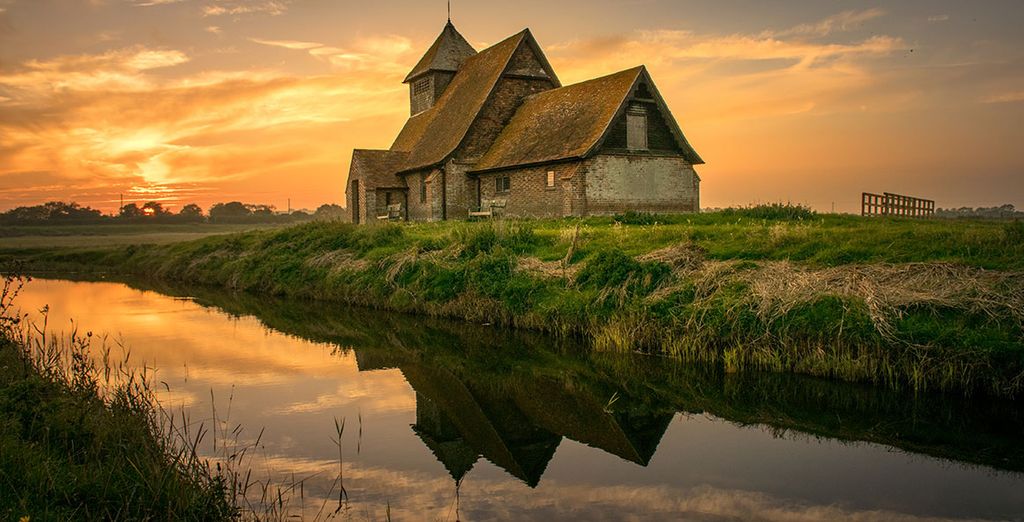 Kent is conveniently placed outside of London, making international and local travel a breeze. Airports in London offer quick connections to Kent, particularly from Gatwick and Heathrow. If you're visiting Kent's historic towns, a train is a perfect way to travel. Kent is largely served by Southeastern Railway with trains departing from many London stations. Kent also boasts several seaports with connections to France. To explore more rural attractions at your own pace, a car is recommended. Kent is connected to London by the Dartford Bridge, just follow signs for the M2 to get there.
How to book your cottage in Kent
Looking for a luxury cottage stay? Unlock members-only offers exclusively through Voyage Privé. Membership is free, simply register in a few clicks to gain access to discounts. Once you're signed up, just type in your travel dates and destination to get started. You'll receive a full roundup of the best available deals with savings of up to 70% off. These handpicked hotels cover everything from package stays to hotel-only deals. Whether you're booking quaint cottage stays in Kent, or jetting off to the Caribbean, find the finest savings here at Voyage Privé.
The opinion of the Voyage Privé travel expert on Kent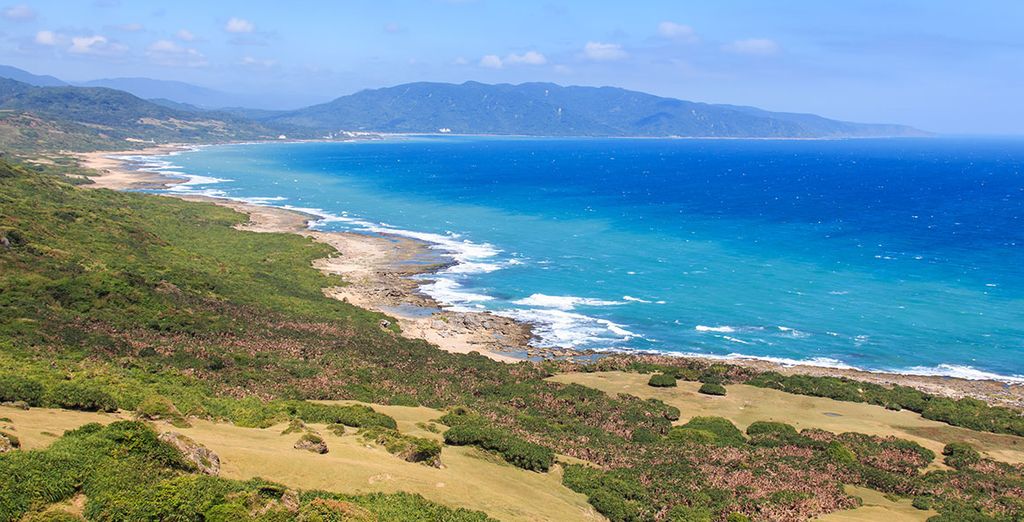 Renowned as the 'garden of England', Kent boasts soft landscapes of rolling fields and country estates. Perfect for countryside walks, a cottage is a quintessential way to experience the landscape. Kent is also renowned for its drinking culture. The famed Kentish hops which power classic English beer are grown here, and it's a top spot for English winemaking. Yet it's not all genteel landscapes, either; you'll find historic towns throughout, including the world-famous Canterbury.
Kent – a coastal wonderland from Dover to Margate
If you're exploring Kent for the first time, you'll have to spend at least one day at the coast. Kent occupies a prime position in England, boasting chalky white cliffs and scenic beach escapes. Margate, in particular, is the queen of all seaside resorts. Made famous for its artistic portrayals over the centuries, it hosts the groundbreaking Turner Contemporary along the seafront.