Cottages in Windermere 2021/2022



Table of contents
Looking for a luxury cottage or country house stay in breathtaking Windermere? Choose from luxury spas and rural retreats at Voyage Privé!
Our best cottage hotels in Windermere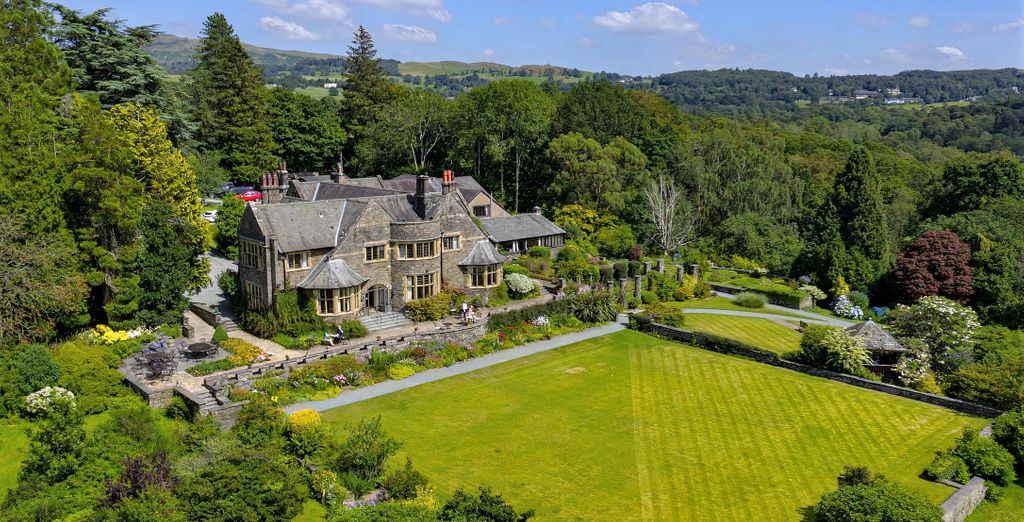 This stunning country house hotel is brimming with traditional features and boasts a contemporary, award-winning restaurant. The hotel is situated on leafy grounds with forested trails. Opt for a lake view room and awake to the glittering sights of Lake Windermere.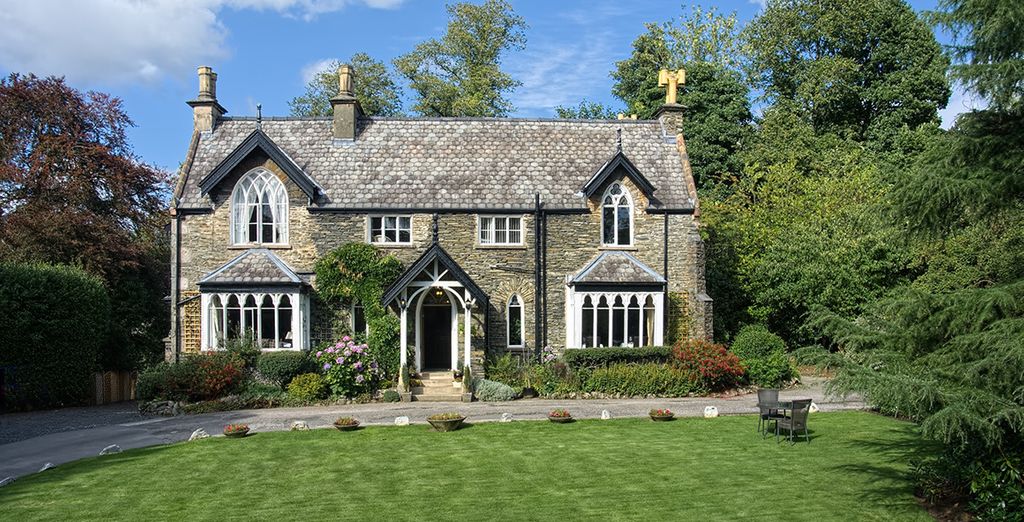 This scenic stone-built country house hotel marries traditional rural decor with splashes of modern colour and style. The award-winning restaurant offers a stunning regional menu in sophisticated settings. The quiet garden is the perfect place to unwind after an afternoon of exploring Windermere.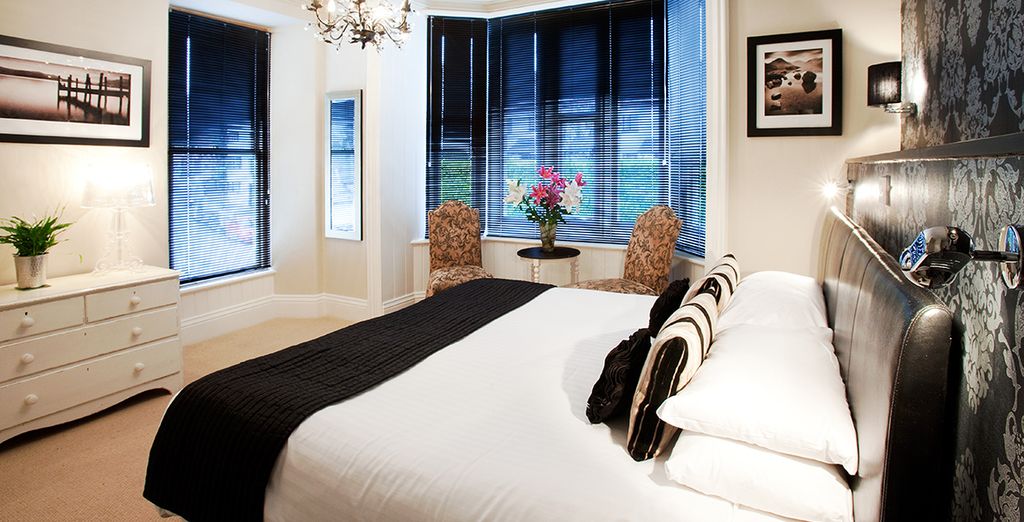 This delightful Victorian guesthouse is located right in the centre of Windermere. The interior has been lovingly decorated with quirky, eye-catching furniture and classic pieces. With just 10 rooms, it offers an intimate stay with excellent hiking trails right on your doorstep.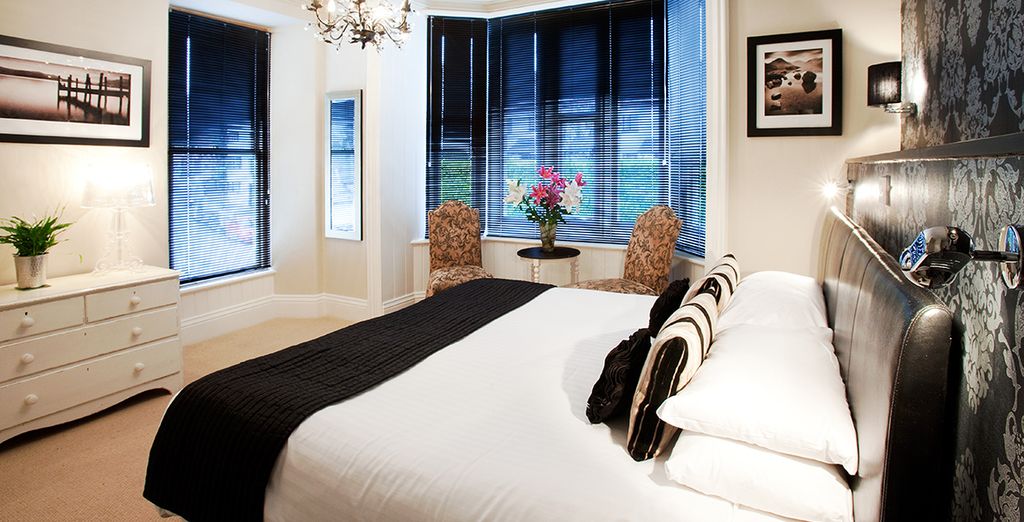 Enjoy a quintessential Lake District stay with this breathtaking country manor hotel. Nestled beneath rolling hills overlooking Lake Windermere, astounding views can be found throughout the hotel's grounds. The interiors are traditional and cosy, with a spectacular restaurant and spa centre to discover.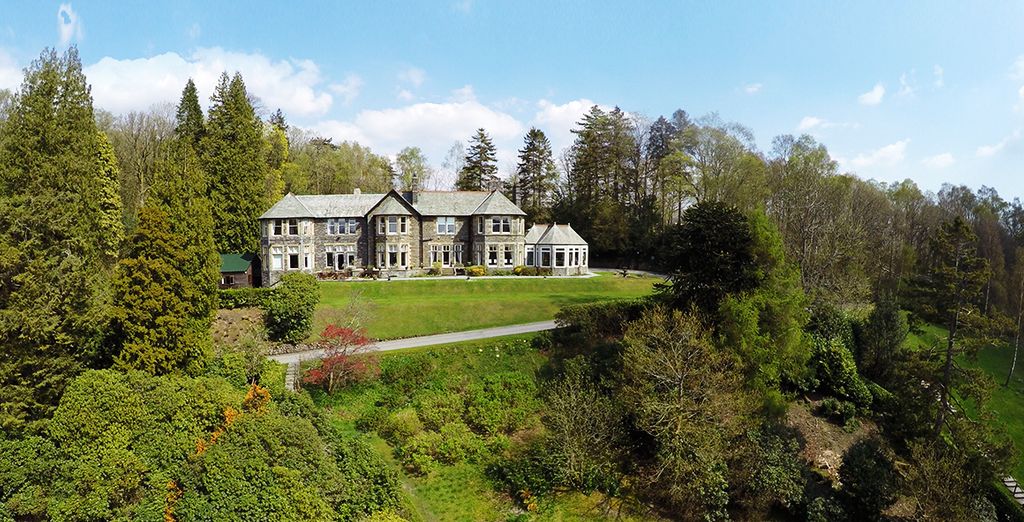 Merewood is an exceptional country house hotel with a charming cottage-like aesthetic. The grand interiors boast delightful antique details and stylish yet traditional rooms. From its four-poster beds to its exquisite on-site restaurant, guests are treated like royalty during their stay.
Services will you find in our cottage hotels in Windermere
Free Wi-Fi
Hot drink making facilities
Flatscreen TVs
Luxury bathroom amenities
Swimming pool
Award-winning restaurants
Terraced dining
Welcoming bar
Spa facilities
Gardens and grounds
Going on holiday in Windermere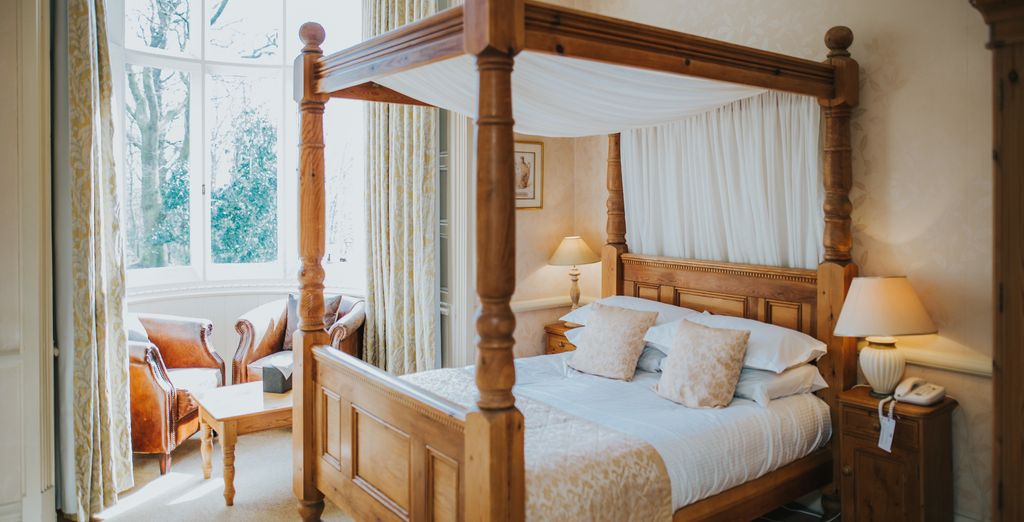 Windermere is a delight throughout the year. As with other hotspots in the Lake District, it gets busy during the summer season. This is especially true during the school summer holidays (July to August). The weather is at its best and offers glorious lake and mountain views in summer. You can find better deals during the shoulder seasons of spring, early summer and autumn. Although the weather can be more changeable, Windermere's hotels retain their cosy country charm. Hikers will find these cooler months more favourable when tackling the mountain trails. Winter can be damp and cold, but many alluring attractions in Windermere remain open on rainy days.
Hotel offers at Windermere convenient for all kind of travel

Windermere has something for everyone. Couples will find our hotel options immensely romantic. Windermere is renowned for its high-quality hotel restaurants serving up divine local and seasonal produce cooked to perfection. Romantics can enjoy candlelit dinners with views of the glistening Lake Windermere beyond. Families also have much to discover. This is the land of Peter Rabbit, so expect plenty of delightful attractions for kids. Children also tend to adore lake-bound excursions and fun adventure activities. While Windermere is hardly known for its nightlife, groups of friends and families can unwind in cosy, welcoming pubs.
The range of cottage hotels we offer at Windermere
Historic hotels
Victorian manors
Cottage hotels
Country house hotels
Last-minute cottage hotels
Windermere: what should we bring for a hotel stay?
Charging cables
Walking map
Comfortable walking shoes
Swimming costume
Pack-away towel
Brimmed hat
Sunglasses
Breathable clothes for hikes
Evening attire
An umbrella and raincoat (just in case)
Your best hotel at Windermere: how to get there and make your booking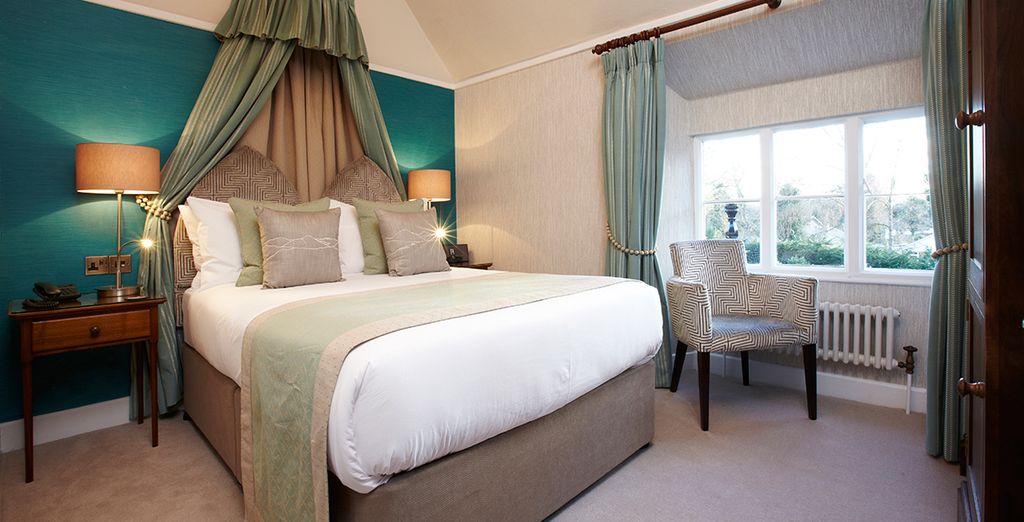 How to get to Windermere
Windermere is one of the few beauty spots in the Lake District serviced by a local train station. As such, it's a major hub for visitors heading to the beloved national park. Once you've arrived in Windermere, you'll find lake ferries and buses are the most prominent form of public transport. A rental car is recommended to truly explore this breathtaking region. In terms of air arrivals, the closest international airports are in Manchester and Glasgow. Both have rail connections to Windermere station. Windermere is small enough to traverse on foot, but you'll want to explore the wider region across Lake Windermere's banks.
How to book your cottage hotel in Windermere
Book your luxury stay in Windermere for less by using Voyage Privé. Voyage Privé is an exclusive, members-only booking service that provides discounts on the world's premium hotels. Enjoy savings of up to 70% off luxury stays and spa retreats worldwide. It's easy and free to sign up, too. Simply register with your email for instant access to the best available offers. Exceptional deals are regularly posted, so be sure to subscribe for hotel alerts to keep updated. In Windermere, you can book luxury spa hotels in the heart of nature or opt for cosy country cottage stays.
The opinion of the Voyage Privé travel expert on Windermere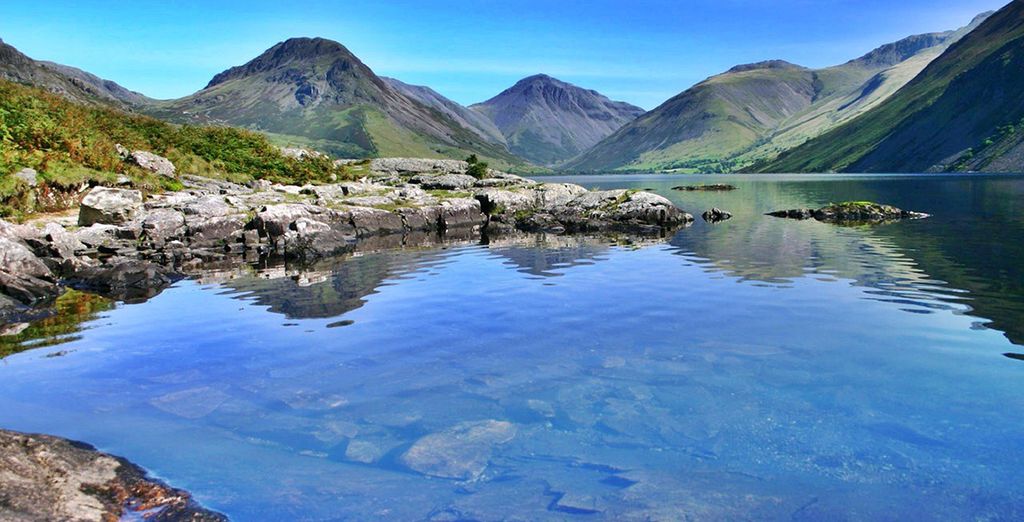 Windermere takes its name from Vinandr mere, the old Norse word for Vinandr's lake. It's easy to see why this region captivated the Vikings with its craggy mountains and glittering shores. Nature aside, it's also loaded with fun attractions to suit all ages. From the World of Beatrix Potter to Potter's own Hill Top farmhouse, the area is ripe with artistic and literary connections.
Windermere, a sailing sensation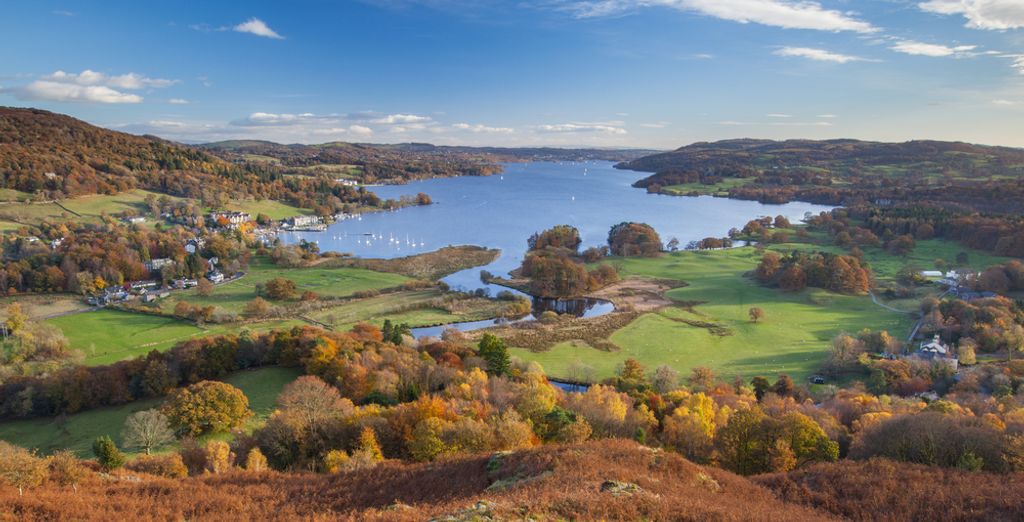 One of the greatest things to do in Windermere is to sail between Lake Windermere's 18 islands. From pleasure cruises from Bowness to fun kayaking expeditions, the water rules in Windermere. One of the best islands to check out is Belle Isle. This eye-catching 16-hectare island features an 18th-century estate. Belle Isle was once the seat of a Roman governor. Start your lakeside adventure with a luxury country hotel stay in Windermere, bookable through Voyage Privé.