February sun holidays
Discover our BEST February Sun Holidays ✅ Mexico, Indonesia, New Zealand and more ✈ Exclusive Offers on Flights + Hotels up to 70% Off.
Travel to sunnier climes in February
The UK in February is not the most joyful of places. The excitement from the festive season has well and truly passed, the days are short and grey, and the weather ranges from cold and rainy, to freezing and rainy, often with some biting winds thrown in for good measure. Brighten your mood by leaving it all behind for sunny climates by getting some winter sun on a February Holiday. There are so many wonderful locations to choose from, such as Mexico, New Zealand, and Bali that offer bright sunshine and memorable experiences that will make rainy Britain feel like a whole world away.
The Voyage Prive travel expert's opinion on February sun holidays
Voyage Prive recommends travelling in February to destinations that are close to the equator or are on the Southern Hemisphere, so you can be sure of warm temperatures and long sunny days. New Zealand, Bali, and Mexico all fall into these categories, and all of which offer great experiences for solo travellers, families, and couples. Each destination has a wide range of cultural sites to visit, from ancient temples to movie sites, and have beautiful beaches for long relaxing days on the sand.
Top 5 things to do during sun holidays in February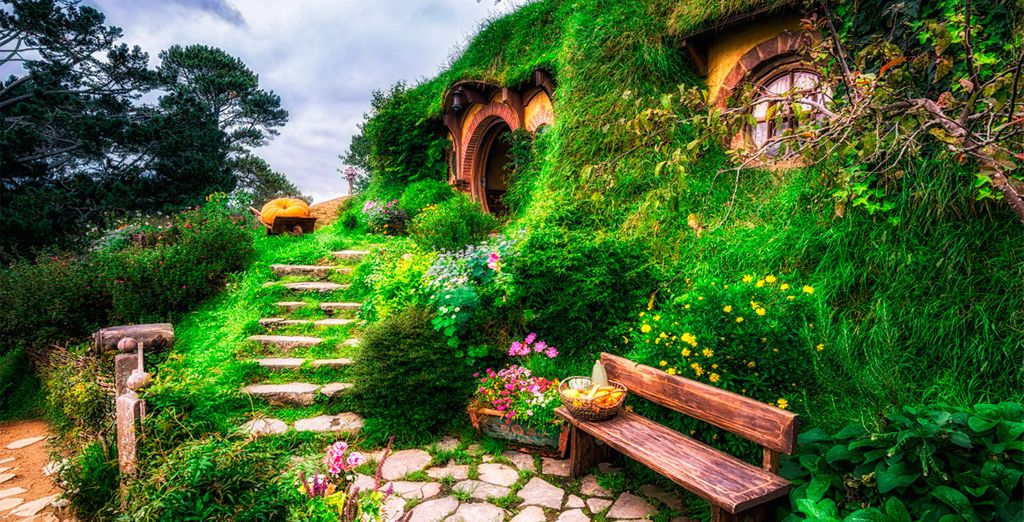 Each of these fantastic destinations has so many wonderful activities to experience. Check out some of the best.
1.Hobbiton Tour
Fans of The Hobbit and The Lord of the Rings film franchises will love a trip to Hobbiton. Located in Matamata, visitors can explore the lush pastures of the Shire movie set as featured in the blockbuster films. Enjoy a tour through the huge 12-acre set, exploring Hobbit Holes, pastthe Mill, and into the Green Dragon Inn, to enjoy a traditional Hobbit beverage. Booking is essential to prevent disappointment.
2.Waitomo Glow Worm Caves
The world famous glow worm caves date back over 30 million years and are one of New Zealand's most beautiful natural wonders. Explore the caves by boat and get up and close to the twinkling glow worms and ornate decorations. Located on the North Island of New Zealand, the caves are close to many other activities including white water rafting and the stunning natural Mangapohue limestone arch.
3.Tanah Lot Temple
Probably Bali's most iconic temple, Tanah Lot is perched on a huge rock surrounded by crashing waves. The beautiful site pays tribute to the guardian spirits of the sea, and it is the location of a sunset that simply cannot be missed.
4.Ubud Monkey Forest
Nature lovers will certainly enjoy a trip to the Ubud Monkey Forest in Bali to observe the grey long-tailed macaques. There are also many sites of cultural interest within the forest and it is located close to the Ubud Art Market, where beautiful locally produced trinkets and clothing can be bought.
Visit our travl offers in Indonesia: great deals to Indonesia, holidyas to Indonesia, last minute to Indonesia, Indonesia travel guide.
5.MUSA Underwater Museum
For culture with a difference, visitors to Cancun, Mexico can swim through an underwater museum, which features over 500 sculptures, surrounded by marine life. Those not skilled at scuba diving or snorkelling can view the wide array of sculptures in a glass bottom boat.
Visit more holiday offers to Mexico: holidays to Mexico, last minute deals to Mexico, Mexico all inclusive holiday, cruises to Mexico, Mexico travel guide.
Which hotel to choose on your February sun holiday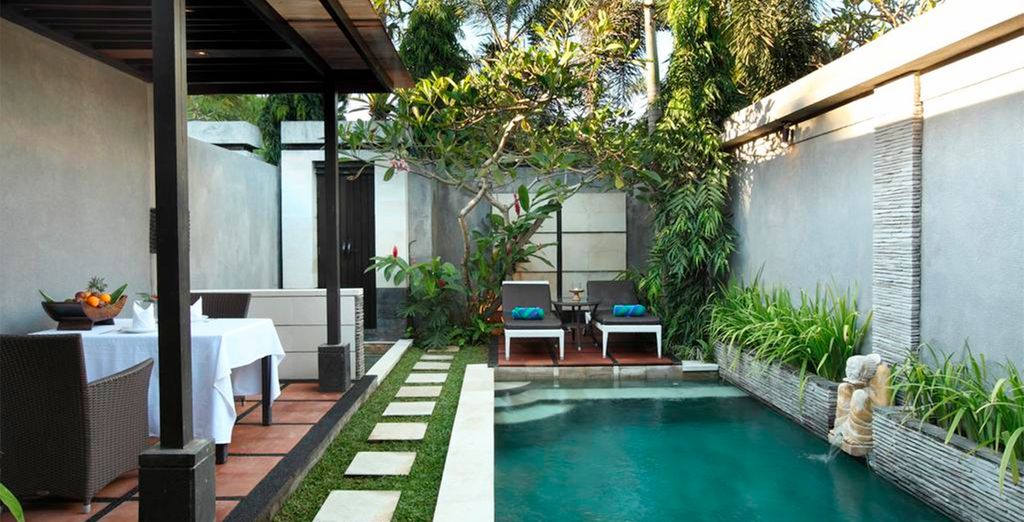 We have some wonderful deals to get you some much-needed winter sun. So if you are looking to plan a trip in February, take a look at these fantastic offers from Voyage Prive.
4* Sky City Hotel, Auckland, New Zealand - As part of the Voyage Prive tour of New Zealand and the Cook Islands you will stay in the stunning Sky City Hotel, where you will experience top-quality Kiwi hospitality and all the amenities you could ask for. Their premium rooms are the perfect place to relax after you have spent time exploring the casino, world-class eateries, bars, and entertainment that is right on your doorstep.
5* Barcelo Maya Beach, Mexico – Located in the stunning Cancun resort, Riviera Maya the 5* Barcelo Maya Beach Hotel is located right on the beach front and has a wide range of superior rooms or junior suites that give great views of the ocean. There is an astonishing range of amenities, and so much for the family to enjoy on-site including beautiful pools, a theatre, tennis courts, and so much more.
A trip to Ubud and Sanur in Bali – With stays in Ubud's 4* Atta Mesari Resort & Villas and the 5* Prama Sanur Beach Bali resort, you can enjoy all the luxury and culture that Bali has to offer. Each hotel has high-quality facilities, including outdoor pools, wifi, and on-site restaurants serving up the finest local cuisine.
Practical information for the best February sun holidays destinations
With temperatures ranging from 20-30°C and beautiful scenery to enjoy, New Zealand is the ultimate destination for outdoor activities. Known for beautiful mountain ranges, New Zealand also has many stunning beaches and lakes, great for cooling off during their southern hemisphere summers. The costs of food and drink are much like you would expect in the UK at around £12 for a main course and £4 for a pint. Allow yourself a good-sized budget for activities as there is so much on offer, including the likes of dolphin encounters (£45-£85) and the stunning Waitomo Glow Worm Caves (£25-£115). You should allow some time for jet lag to pass if you are travelling from Western Europe as they are 13 hours ahead of GMT.
Warm and sunny in February, expect temperatures as high as 30°C in Bali, perfect for enjoying the tropical beaches and touring the stunning temples. Your money will go further in Bali as it does in New Zealand with the average cost of food and drink per day reaching around £20. There are tours and activities in Bali that suit all price ranges, including a waterfall jump and tour (£70) and cycling tour of rice paddies (£40). As with New Zealand, trips to Bali may require some jet lag recovery time, with a time zone of GMT + 8.
If you prefer a more comfortable temperature, Mexico tends to have an average temperature of a warm 22°C, which stays pretty consistent. Generally speaking, holidaying in Mexico is pretty affordable, with meals costing on average around £5-£10, and a beer costing around £1 depending on where you go. The excursions vary on price, but if you budget around £70 per day for trips, you should be able to experience all that Mexico has to offer.
Visit all our sun holidays offers.
FAQ February sun holidays
The exclusive offers of Voyage Privé are only available to our members. If you want to get travel deals at incredible prices, simply register for free to access our current sales and enjoy February Sun Holidays up to 70% off!