Thailand Sun Holidays



Table of contents
Thailand is often overlooked as a destination for sun holidays. However, it is home to some of the world's most beautiful beaches, and it has a glorious hot season with high temperatures and plenty of sunshine. The Thai islands are popular resort destinations, combining luxurious modern accommodation with Thailand's natural beauty.
The Voyage Prive travel expert's opinion on travel to Thailand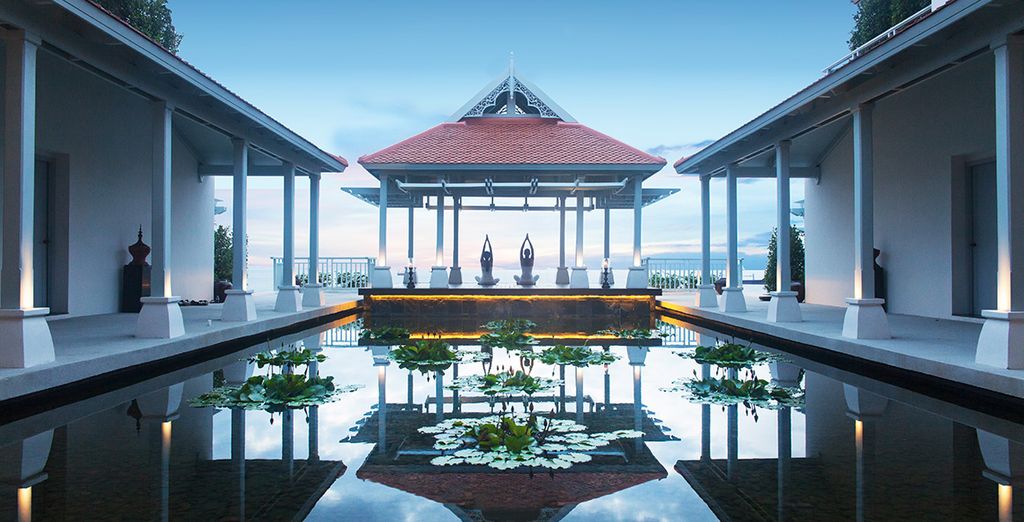 Thailand has always been a very popular destination for young travellers, especially those on gap years. The conservation opportunities and the cheap living make it very attractive for students. Bangkok also has a reputation as a party city, attracting hedonists from all over the world.
However, Thailand is also a spectacular beach destination with plenty of facilities for the luxury traveller. It hosts some of the finest beachside resorts in the world, including wellness centres and spas where you can indulge yourself with a huge range of treatments. You can stay in extravagant 5* opulence while enjoying some of the most beautiful tropical beaches on the planet.
This luxury travel is not limited to those who can afford it, either. Unlike exclusive Caribbean islands which charge a great deal for visits, staying in Thailand is affordable on almost any budget. Western currencies convert favourably and prices are extremely low comparatively, so you can enjoy a five-star trip at three-star prices! Plus, Voyage Prive can arrange exclusive offers so that you can save up to 80% on hotel accommodation and more.
Top 5 things to see and do in Thailand during sun holidays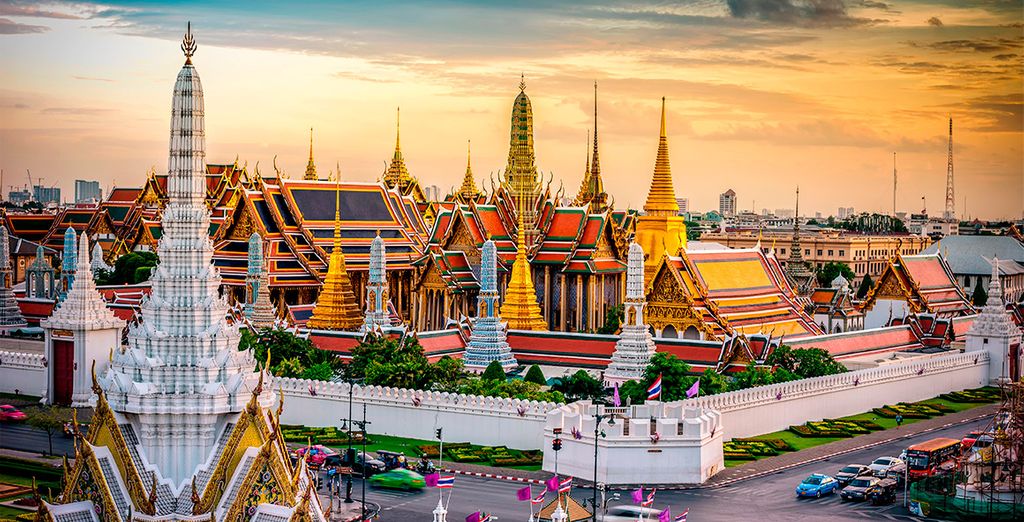 Everyone's tastes are different, so you may have your own idea of how to spend the ideal Thai holiday. However, these are some of the leading tourist attractions and destinations in Thailand. You won't want to miss them!
1. The Grand Palace, Bangkok
This incredible historic royal palace is one of the world's most beautiful buildings. This former residence of the Kings of Siam is as opulent as you would expect, and royal events still take place here on a regular basis.
2. The Golden Triangle
Stunning beaches and wildlife on the Laos/Thailand/Myanmar border. Though well known as an opium production site, this is also one of the most beautiful places in Southeast Asia. Visit three nations on one day with a tour of this region.
3. Elephant Hills
A luxurious camp and sanctuary offering a chance to work with the animals. Elephant Hills is well recognised as a safe, humane place to work with elephants. Conservation and welfare are at the heart of their work.
Damnoen Saduak, Ratchaburi
The famous floating markets, located close to Bangkok. Local crafts and tasty fresh produce are sold from floating rafts and boats along the river. It is certainly a sight to behold!
Phuket's Beaches
If you are seeking sun holidays Thailand is perfect, with glorious tropical shores. The gorgeous white sand and blue water is as beautiful as any Caribbean island. Enjoy the sun, relax and unwind in Thailand.
Where to stay in Thailand: top hotels by Voyage Privé: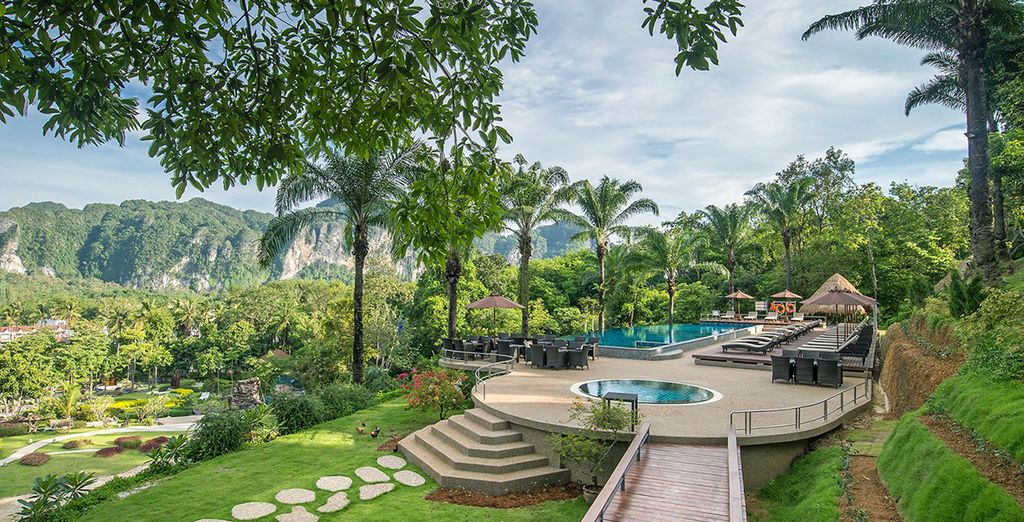 The Small Krabi Hotel 4*, Krabi
Set on the island of Krabi, this four-star resort hotel is surrounded by beautiful white sandy beaches, limestone caves and coral reefs. When it comes to sun holidays, Thailand really is the place to be!
Amatara Wellness Resort 5*, Phuket
For five-star luxury in the heart of Thailand, this Phuket beach resort and spa is perfect. With gorgeous white beaches and crisp blue seas, Phuket really is an island paradise. Save up to 80% on your visit when you book through Voyage Prive.
Cachet Resort Dewa 5*, Phuket
The 5* Cachet Resort is extremely popular with couples, and especially honeymooners. Nai Yang Beach in Phuket is the ideal place for a destination wedding, with an incredible backdrop of white sand and blue seas. Save up to 79% with Voyage Prive.
Vince Hotel Pratunam 4*, Bangkok
Enjoy the busy city centre of Thailand's capital at the beautiful four-star Vince Hotel. The accommodation includes large and luxurious rooms, a beautiful roof pool with city views, and a modern and well-equipped fitness centre. Save up to 50% off your stay through Voyage Prive.
Sai Kaew Beach Resort 4*, Koh Samet
After your stay in busy Bangkok, recharge your batteries in the peaceful and tranquil Sai Kaew Beach Resort on the Koh Samet tropical beaches. Choose the Premier room for space, luxury and gorgeous garden views. With Voyage Prive, you can save up to 51%.
Practical information about Thailand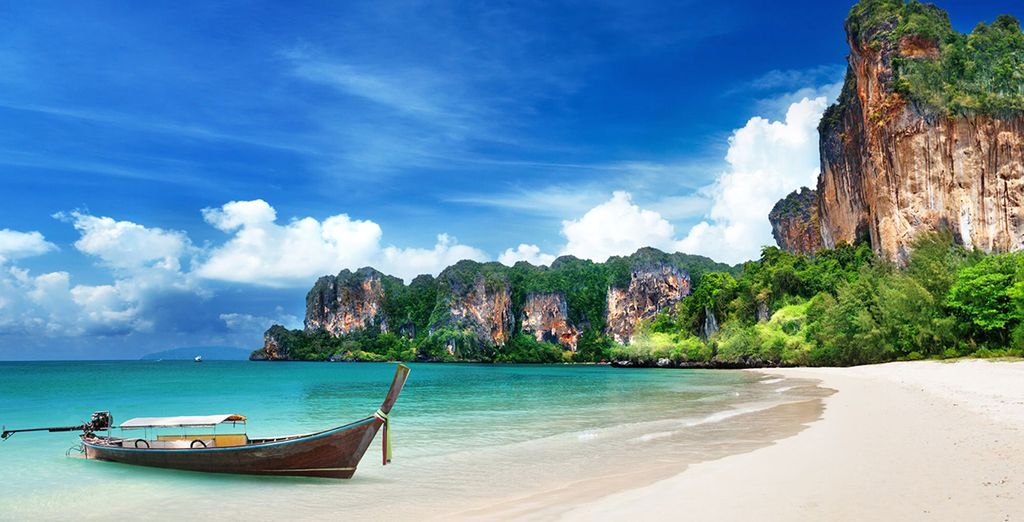 When planning a trip to Thailand, you want to know all about the destination, and what you should expect. Here are some tips on packing for the Thai weather, and on preparing your spending money for the trip.
Weather and climate
The weather in Thailand will vary dramatically, depending on the season in which you travel. If you are seeking sun holidays Thailand has a hot season, usually between March and May. This is a great time to visit those stunning tropical beaches. From June to October, the climate shifts and the wet season begins. It remains very warm, but you should prepare for heavy rain and for thick mist. Between November and February, temperatures tend to fall to around 25ºC. Western visitors may find the climate more comfortable during this season.
Budgeting for Thailand
Life in Thailand is fairly cheap, so expect to make savings on entertainment, food and other activities. As a general rule, you should expect to spend as much per day as you are paying for accommodation each night - though with Voyage Prive's great offers on accommodation, you may wish to raise your daily budget! Around 1,000 baht per day, £23, should cover most general expenses, though you should allow more for special trips, for shopping days or for visiting Thailand's finest restaurants and nightspots.
If you are planning a Thailand visit, be sure to check out Voyage Prive's hotel offers before you book. We could help you save up to 80% on hotel stays and use of hotel facilities - leaving you with much more to spend on enjoying your Thai beach vac
Discover more sun holidays and travel plans to Thailand: holidays, last minute, great deals, cruises, booking, tours.