Enjoy holidays to Florida with world-class accommodation



Table of contents
Enjoy Luxury Holidays to California with Voyage Prive ⭐ Discover gorgeous coastlines while staying in world-class hotels; Book Online today ✅.
Golden, sandy coastlines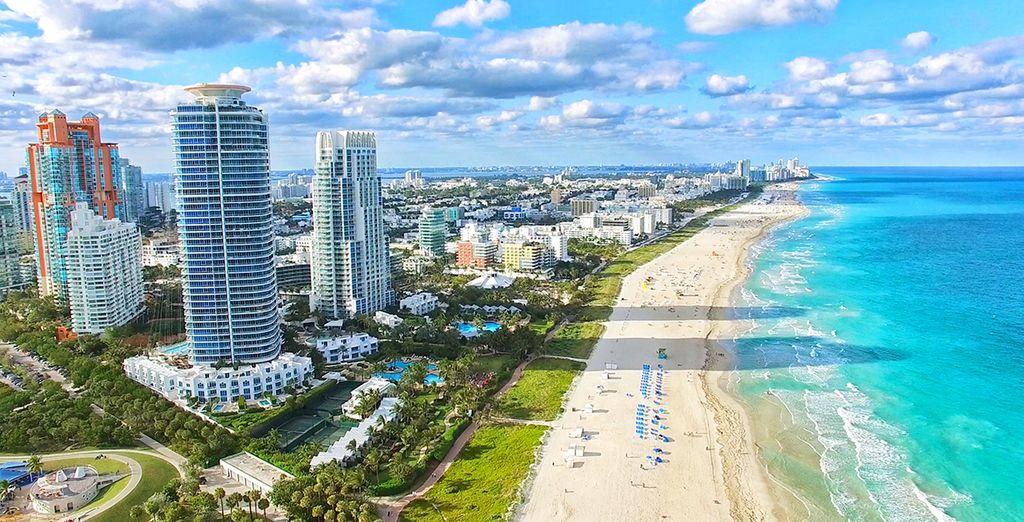 Perhaps one of the most appealing reasons that so many people choose to take holidays to Florida is for the gorgeous, never-ending stretches of exotic beaches that run up its coasts. With beautifully blue warm waters and an all-year subtropical climate, it's the perfect place for spending long days relaxing on the beach with a book in one hand and a cocktail in the other. For a bit more excitement, you can hit the open waves for parasailing or dolphin watching. There's a reason it's called the Sunshine State, as millions of tourists every year can rely on Florida to provide beautiful weather and relaxing pristine beaches.
World-renowned theme parks
It doesn't matter how old you are; visiting the numerous Disney theme parks will bring out the child in everyone. From Magic Kingdom to Animal Kingdom, the parks have it all and are the perfect way to get your thrills while immersing yourself in famous characters from across the years. Though it's not just Disney who dominate the theme parks in Orlando, and instead you have many other thrill-seeking destinations like Universal Studios, Islands of Adventure and Bush Gardens, all playing host to some of the largest, fastest and most exhilarating roller coasters on Earth. But when it's too hot, you can cool off by spending a day at one of the many world renowned water parks on offer, like Wet 'n' Wild or Typhoon Lagoon.
Spoilt for choice when eating out
America, as a whole, is famous for its ability to serve up huge portions of great food. In the morning, you can find your local Denny's or Wendy's and start your day by indulging in endless buffets of hearty food. In the evenings, you can visit many of the world's most famous American branded restaurants like the Hard Rock Cafe, TGI Friday's or an Outback Steakhouse. With so much to do and see during holidays to Florida, it's important you stock up and take advantage of the tasty food and unmatched customer service.
Visiting Florida is best done in class and style, and staying in a Miami resort with your own private pool and top quality bedroom is the way to go. To access some of the best locations on offer for holidays to Florida, and to get them at a fraction of the original cost, sign up to our mailing list and receive exclusive flash deals.