Holidays to Florida 2021/2022



Table of contents
Florida has long been a favourite among sun and sand seekers. Home to sparkling coastal resorts and Art Deco treasures like Miami, Florida is as diverse as it is vast. Gulf, Atlantic and Caribbean coasts provide endless seaside fun, including world-class snorkelling and sailing. Yet, the interiors are bursting with action, too. Enjoy wetland wilderness adventures among what Spanish explorers thought were mermaids, the manatee. There's no shortage of exhilarating fun either in Florida, the theme park capital of the world.
The top 5 things to do in Florida
1. Theme Parks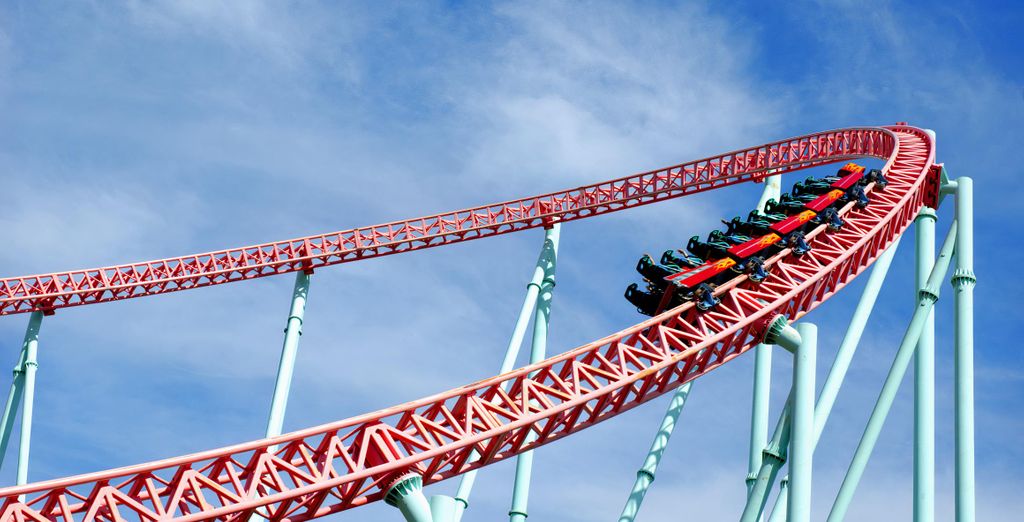 Escape to Florida's most exhilarating man-made attractions - its theme parks. The two giants, Disney World and Universal in Orlando, are among the most spectacular on the planet. Each resort boasts numerous parks and entertainment hubs. Whether you're looking for the Wizarding World of Harry Potter or classic Disney rides, you'll find them in Orlando.
2. Miami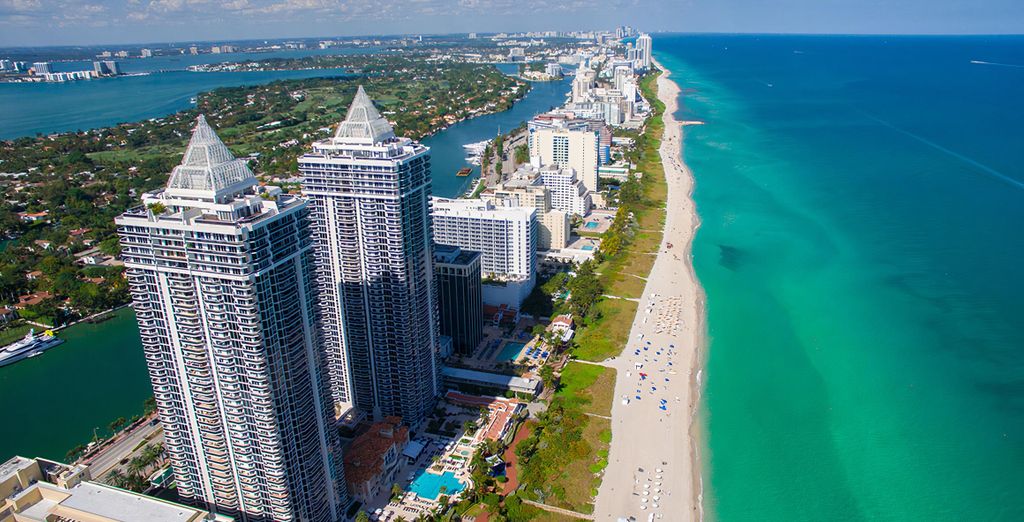 Miami offers a vibrant blend of Latin culture and Art Deco architecture. Famed for its food, art and seaside scenery, it's the perfect destination - both day and night. From the gallery scene of Wynwood to the pulsating Downtown jazz bars, it's Florida's most exciting city.
3. The Everglades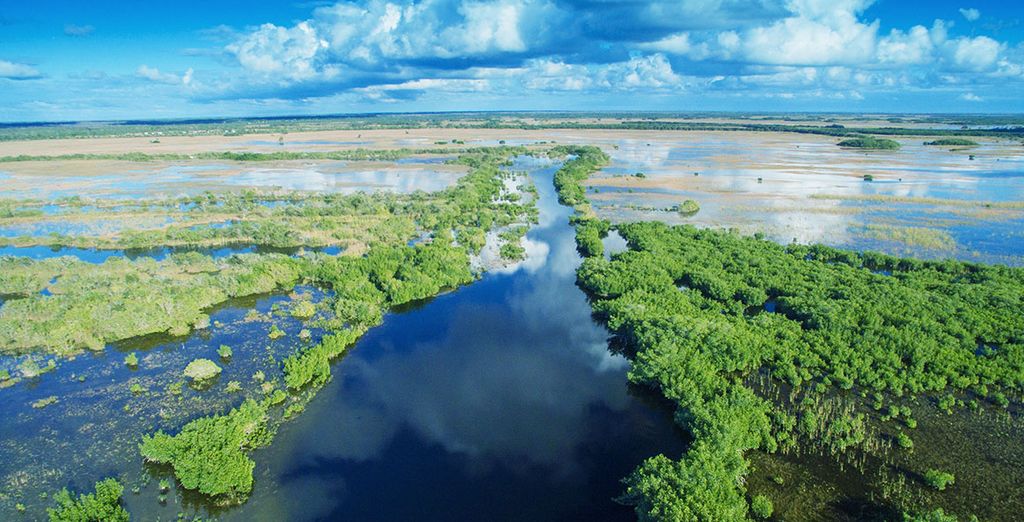 The Everglades are an enchanting wilderness area unlike any other in the country. Known by Native Americans as the "River of Grass", it's a sprawling wetland where both crocodiles and alligators coexist. Enjoy spectacular sunsets across flat panoramas, which glisten against the ethereal waters.
4. The Florida Keys
Florida's sun-soaked southeast corner offers one of the country's great road trips. Breathtaking island chains are connected by the stunning Overseas Highway. This eccentric corner of Florida is home to colourful towns, shimmering shorelines and an obsession with key lime.
5. The Kennedy Space Center
The Kennedy Space Center is one of the USA's great attractions. A sprawling visitor's centre takes you through the history of space travel. You can view landmark pieces of space kit like the Apollo Lunar Module amid more recent inventions.
Our best hotels in Florida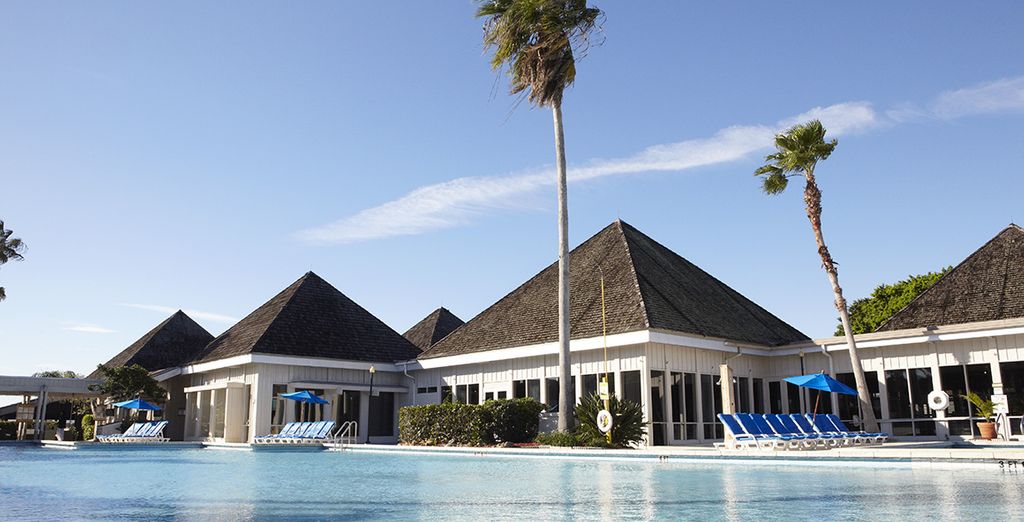 This stunning sports resort in Port St. Lucie is the ultimate coastal retreat. Each spacious room is decked out in cool blues and crisp whites and offers views across the St. Lucie River. The resort boasts plenty of first-rate facilities for active families and friends, from tennis courts to golf courses.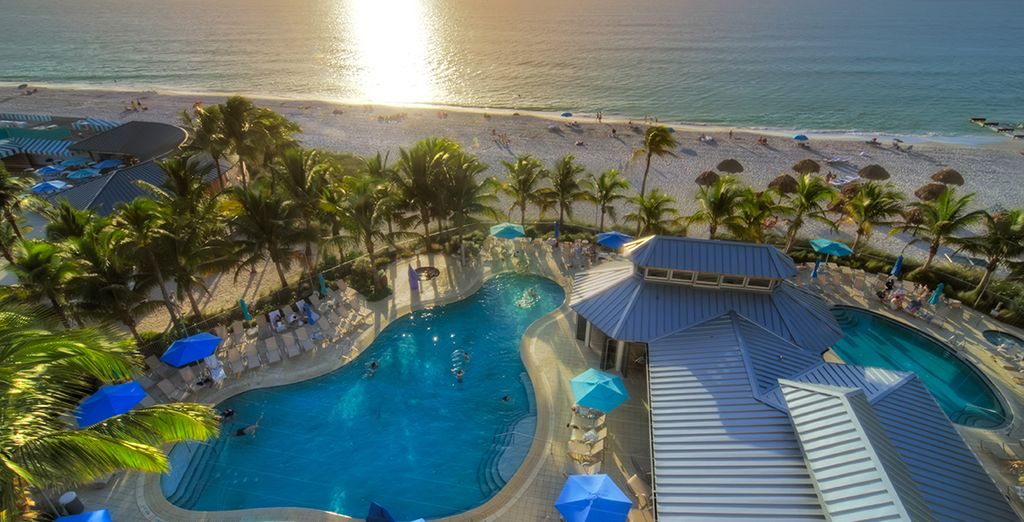 This spectacular resort in Naples boasts 125 acres of tropical grounds and sea-view pools. Nestled on Florida's prized Gulf coast, guests wake to the sight of lapping waves and swaying palm trees. The resort dates back to the opulent 1920s but features thoroughly modern facilities and restaurants.
Widely regarded as one of the finest hotels in Miami, this stunning seaside resort is set right on the beach. Enjoy premium spa facilities, swimming and club activities, or simply relax on the sumptuous terrace. Rooms feature iconic driftwood furniture and chic décor throughout.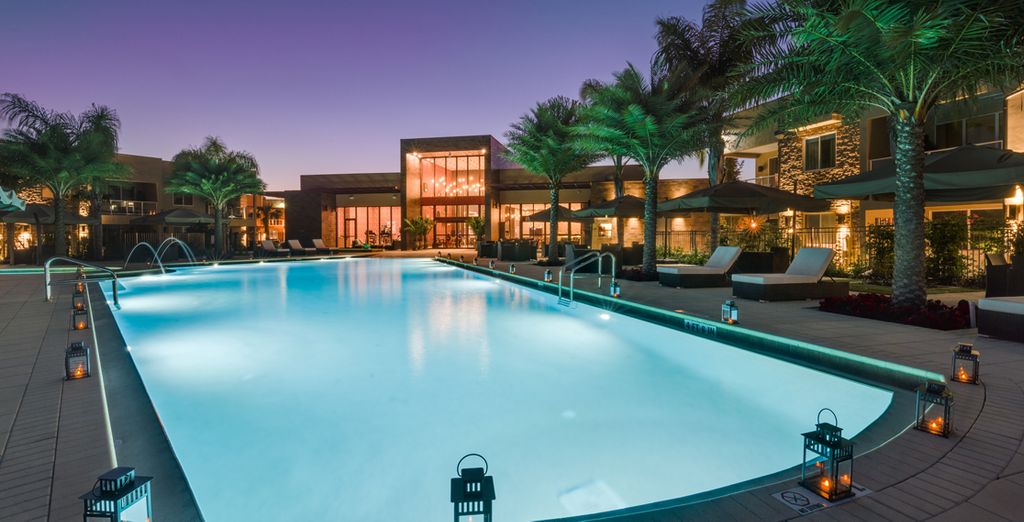 This relaxing retreat in the heart of Orlando is perfectly placed for theme park visits. When you're not hitting the thrilling rides, you can enjoy relaxing swimming or evening hot tub dips. The hotel's villas are ideal for families cooking for themselves – and there are fine dining options, too.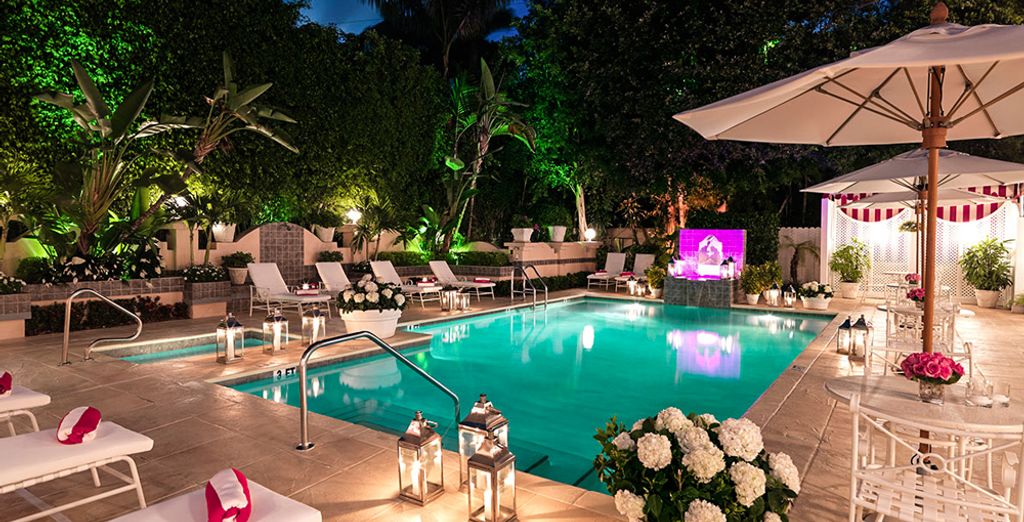 This eccentric Palm Beach-based hotel is renowned for its elegant and intriguing interiors. Quirky Victorian décor and mood-setting dining rooms are the perfect spaces to unwind in. As for swimming, pick from a sun-kissed outdoor pool or head to the miles of endless coastline nearby.
When is the best time to go on holiday in Florida?
Florida is a fine destination throughout the year. The high season falls from March through August. Orlando and the southern coast tend to swell throughout the summer with fun-seeking tourists. Just remember that this is also hurricane season – so take storm warnings seriously. To avoid the sweltering heat and humidity, you can consider visiting in February or September. Prices tend to drop by up to 30% and beaches are less jam-packed. The low season through winter can also be a delight with less footfall yet dry and favourable weather.
Going on holiday in Florida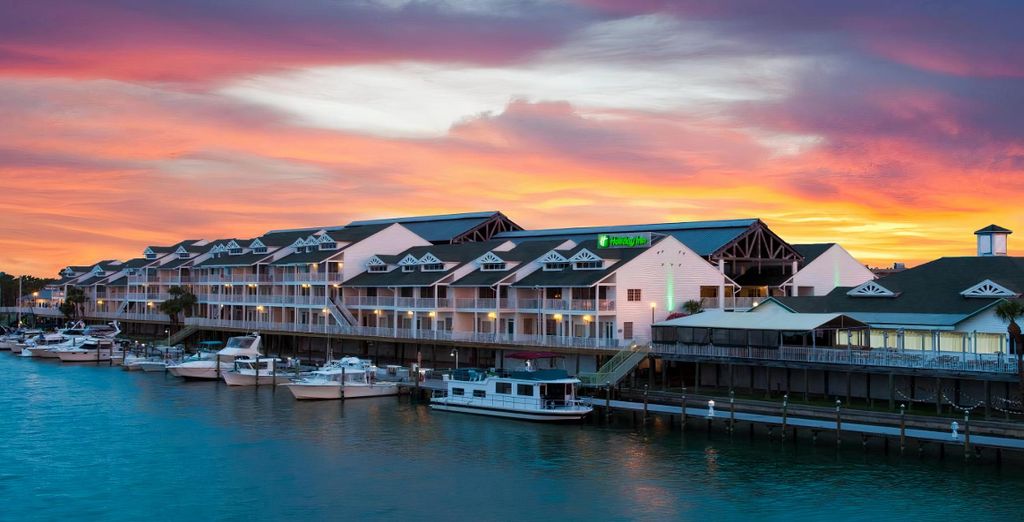 Florida boasts several international airports for overseas visitors. Miami International Airport is a major hub in the south, and Orlando International Airport services the theme park capital. Additional airports in Fort Lauderdale, Tampa, Jacksonville, West Palm Beach and Fort Myers make Florida easy to get to. Once you've arrived in Florida, you'll find that cars are the best means of personal travel. Rail services, buses and boats are also excellent ways to traverse the Sunshine State.
Enjoy your holiday in Florida
Florida is a destination loved by all ages and types of travellers. Orlando is likely to pull in family crowds, but the whole state is ripe with fun activities. From kayaking excursions to wildlife adventures, Florida holidays are perfect for families. Couples will also find much to love across the state, from sun-kissed swimming pools to glitzy waterfront dining. Romantic retreats like Amelia Island, in particular, offer idyllic sands and sunset views. A wealth of art and cultural attractions, from Miami to St. Petersburg, provide endless day trips. More adventurous holidaymakers and groups of friends will revel in the water sports and beach fun. The best of this is found on the south coast where the views could double for the Caribbean.
The Voyage Privé travel expert's opinion on Florida
Florida is a remarkably versatile destination that spans sparkling seaside resorts and rollicking rollercoasters. Where cities like Miami boast first-rate dining and shopping, quaint spots like Crystal River showcase the wild, quieter side. Its subtropical and swampy hinterlands are the playgrounds of fascinating creatures and well worth the excursion. Luckily, much of the state remains untamed, and what is tamed is bursting with culture and colour.
Golden, sandy coastlines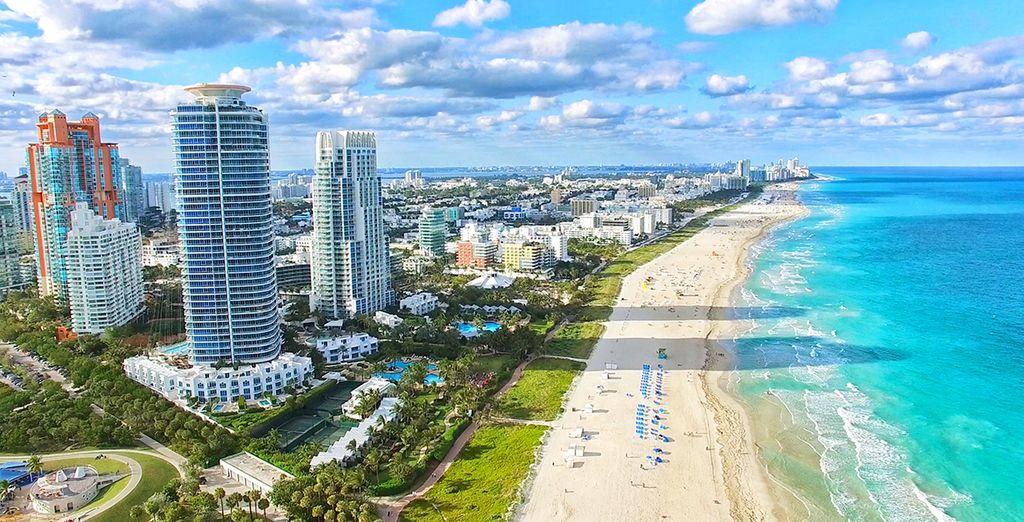 Perhaps one of the most appealing reasons that so many people choose to take holidays to Florida is for the gorgeous, never-ending stretches of exotic beaches that run up its coasts. With beautifully blue warm waters and an all-year subtropical climate, it's the perfect place for spending long days relaxing on the beach with a book in one hand and a cocktail in the other. For a bit more excitement, you can hit the open waves for parasailing or dolphin watching. There's a reason it's called the Sunshine State, as millions of tourists every year can rely on Florida to provide beautiful weather and relaxing pristine beaches.
World-renowned theme parks
It doesn't matter how old you are; visiting the numerous Disney theme parks will bring out the child in everyone. From Magic Kingdom to Animal Kingdom, the parks have it all and are the perfect way to get your thrills while immersing yourself in famous characters from across the years. Though it's not just Disney who dominate the theme parks in Orlando, and instead you have many other thrill-seeking destinations like Universal Studios, Islands of Adventure and Bush Gardens, all playing host to some of the largest, fastest and most exhilarating roller coasters on Earth. But when it's too hot, you can cool off by spending a day at one of the many world renowned water parks on offer, like Wet 'n' Wild or Typhoon Lagoon.
Spoilt for choice when eating out
America, as a whole, is famous for its ability to serve up huge portions of great food. In the morning, you can find your local Denny's or Wendy's and start your day by indulging in endless buffets of hearty food. In the evenings, you can visit many of the world's most famous American branded restaurants like the Hard Rock Cafe, TGI Friday's or an Outback Steakhouse. With so much to do and see during holidays to Florida, it's important you stock up and take advantage of the tasty food and unmatched customer service.
Visiting Florida is best done in class and style, and staying in a Miami resort with your own private pool and top quality bedroom is the way to go. To access some of the best locations on offer for holidays to Florida, and to get them at a fraction of the original cost, sign up to our mailing list and receive exclusive flash deals.