Our Best Sun Holidays Offers
Humans have been worshipping the sun since the beginning of time; and it's easy to see why. For all the important warnings about managing exposure to the sun's rays, the fact remains that getting a dose of sunshine is good for you. In fact, it can bring physical, mental and emotional benefits.
The sun also "lights up" some of the most wonderful holiday activities and memories. Read on, for more illuminating reasons why you should head for year-round sun on your next vacation.
Which kind of rental for your holiday in the sun?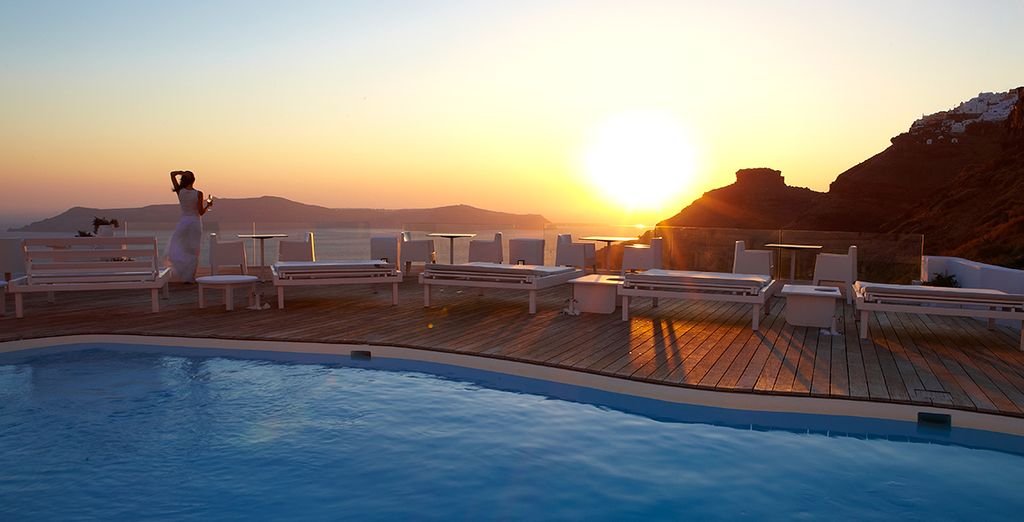 The rest of this article provides examples of some of the diverse hotels and lodges available on sun holidays; which all have one thing in common. They make the best possible use of the lovely weather, with quality accommodation "decorated" by all the wonderful natural light available.
Going on holidays to the sun
Much of your choice of sun kissed holiday destinations depends on how far you want to travel. Some of the best year-round sunshine is in exotic and far off lands, requiring flying times in double digits and layovers mid-route.
There are other options closer to home that still provide all that you need.
Sun holidays: Where to go and spend your holidays?
If you need any justification for booking a holiday in the sun, think of your bones! The warmth of the sun is vital for producing Vitamin D which supports bone density and general good health. Apart from boosting vital levels of "the sunshine vitamin", a holiday in the sun can lift your spirits and energy levels.
Parts of the Mediterranean, the Caribbean islands and destinations fringing the Indian Ocean all have superb resorts and quiet luxury hotels to enjoy the health benefits of the sun.
For example, to restore your equilibrium and thoroughly refresh yourself, we recommend the stunning views and tranquil setting of Sun Rocks, in Santorini, Greece.
Or, on your healthy, sun drenched holiday, take a romantic break and do your body good at the same time with a stay at the Vitamin Sea and Sun Resort 4* Hotel in Hersonissos, Greece.
Top 5 activities to do on sun holidays
Lose weight - This is possible because on holidays in the sun you are likely to be more active. You - and your partner or family – will feel more inclined to enjoy the fresh air, including hiking or cycling in the sun.
Relax - Sun holidays can mean the ultimate in relaxation on a beach or by a pool, enjoying quality time with the ones you love. If you fancy being a three minutes stroll away from glorious sun-drenched beach walks, head Sun Village in LLORET DE MAR, SPAIN.
Visit a theme park – you could combine soaking up the sun with fun in a magical theme park, such as a stay at Land of Legends Kingdom Hotel, Belek, Turkey.
Explore - having the added benefit of magical light quality from the sun can make exploring historic ruins and iconic tourist attractions unforgettable. What could be more exotic than travelling through sun-washed scenery to marvel at sights such as the Taj Mahal Palace, travelling by luxury train across Rajasthan on our expertly curated vacation to New Delhi, India.
Soak up culture – hot countries with year-round sunshine tend to have their own unique ideas on festivals, events and architecture. For example, you could stroll along the streets of the fascinating Greek island of Kefalonia Island, exploring its neoclassical architecture kissed by the sun's rays. Our holiday at the lovely Thalassa Hotel 4* provides the calm and tranquillity of the stunning Paleostafida beach too.
Visit our sun holidays offers
• Corsica sun holidays
• Greece sun holidays
• Italy sun holidays
• Morocco sun holidays
• Spain sun holidays
• Sri Lanka sun holidays
• Bahamas sun holidays
• Barbados sun holidays
• Barcelona sun holidays
• Crete sun holidays
• Cuba sun holidays
• Dubai sun holidays
• Marrakech sun holidays
• Sn beach holiday Greece
• Madrid sun holidays
• Rome sun holidays
• Thailand sun holidays
• Turkey sun holidays
• Winter sun holidays
• February sun holidays
• March sun holidays
• Winter sun holidays
How long should you stay on sun holidays?
The length of time you stay on sun holidays depends on personal preference and the sort of activities you want to include.
For example, hot countries are often associated with safaris. You may want to combine days spent on the beach, with an opportunity to get "up close and personal" with local wildlife. A great example is a holiday in the dazzlingly beautiful country of Sri Lanka. We recommend that you combine handpicked accommodation with the ultimate in wildlife adventures with our unforgettable private Tour of Sri Lanka with Maldives Beach Stay.
The kind of holidays available for sun holidays
Holiday destinations with guaranteed sunshine provide rich variety – from family stays in all inclusive resorts, to renting private suites in secluded beach fronted properties.
Many of the options provide you with the chance to be thoroughly spoilt and pampered. Take for instance the Kalima Khao Lak 5 star hotel in Khao Lak, Thailand. You could lose yourself in a complementary Thai massage. (You can add extra nights in Bangkok, to explore this fabulous city in the sunshine too!)
Sun holidays also make ideal honeymoons! Those sun drenched, super relaxed days (and romantic sunsets) are just what this once in a lifetime holiday needs. There are some magical couples only resorts in the sun, that are geared up to making every moment of your stay special. This includes the lavish and utterly beguiling TRS Cap Cana 5* Hotel at Punta Cana, in the Dominican Republic.
Our opinion on holidays to the sun
One feature of sun holidays that should never been "overlooked", is that every evening the sun goes down! In some locations, watching the glorious sunset is worth the trip alone.
In fact, sun holidays tend to be found in some of the more incredible beautiful countries on the planet. Though skiing holidays and other option have their own merits, there really is something magical about fronds of sunlight dancing in lush green forests and jungles.
Something you can see for yourself with an epic safari – staying in fabulous hotels - on our Mini Tanzania Safari holiday, that includes an unforgettable stay at the Zanzibar Blue Bay Resort
Now we have "shed some light" on examples of our carefully created sun holidays (with the added benefit of member discounts), you could make all your days feel warmer by booking your vacation straight away.
That should bring the sunniest of smiles to your face!