Last minute deals to Indonesia, Great saving on your holidays



Table of contents
Great saving ✅ on hotel+flight, up to 70%. Book last minute deals to Indonesia and discover natural beauty and fascinating culture.
Stunning islands steeped with culture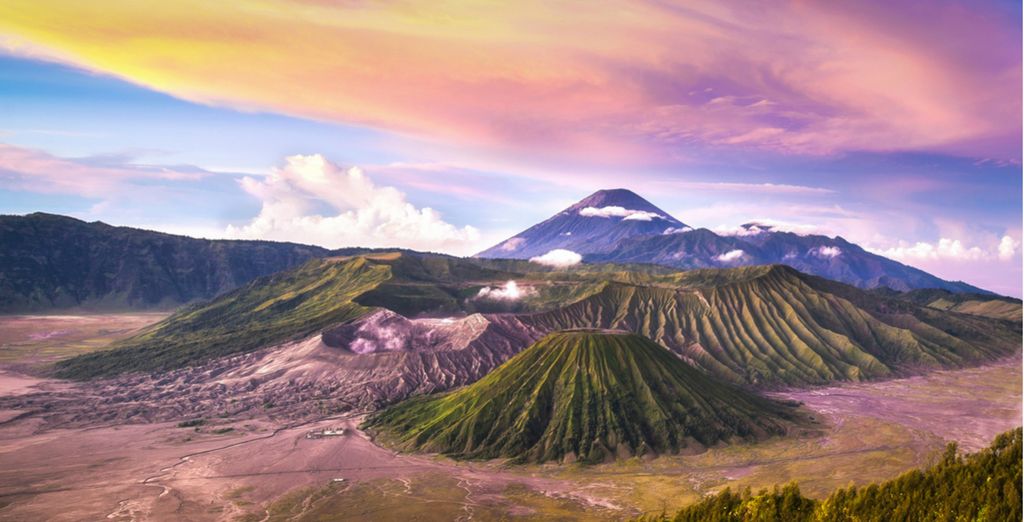 The cluster of Indonesian islands stretching between Asia and Australia is a tropical paradise that is home to some of the world's most breathtaking scenery and sights. From National Parks teeming with wildlife to volcanoes, to ancient Buddhist temples to cities lying between rice fields, it's a must if you're looking for a memorable escape.
With over 17,000 islands to explore, there is always an adventure and a new experience to be had in Indonesia. Indonesia is often compared to a group of nations melded into one country. That is because the area it spans is so large.
The fourth-most-populous nation in the world spans 5,000 km along the equator. The islands in the country stretch from the south-eastern tip of Asia and the edges of the Indian Ocean to the northern coast of Australia and the edges of the Pacific. This large range allows the islands to have an amazing diversity you couldn't hope to explore in a lifetime.
Due to the sheer size of the nation, and the diversity of life itself, there is something for everyone in Indonesia. If you love to see nature in all its drama, you can visit Sumatra, where there are nearly 100 volcanoes. Or perhaps you want a beach holiday with diving potential? Then Sulawesi is the best place to go, as it has white-sand beaches and enough diving opportunities to entertain you for months.
If you're looking for a quiet break, then you can travel to Nusa Tenggara which isn't often visited by tourists but still has some of the best beaches in the area. Nature lovers will be amazed by the sheer diversity in animal and plant life in Indonesia, and Komodo is well worth a visit to see the natural beauty of the Komodo Dragon, the world's largest living lizard.
The Voyage Prive travel expert's opinion on travel to Indonesia
Indonesia is one of the best places to visit in the world. It has such diversity that whatever your interest, not only will you find it on this group of islands, but you'll find so much that it will be hard to leave!
Indonesia is a great place for beach holidays and to enjoy the sun. The weather in Indonesia is split between two seasons, a wet and a dry season. The dry season is between May and September. The average temperature throughout the year is about 28 degrees Celsius. Therefore, temperatures never really get too uncomfortable as they can at other destinations.
The food is also one of the best features of Indonesia. There is a lot of variety and therefore, you can sample lots of different cuisine throughout your stay without really scratching the surface. Some of the most popular dishes for tourists include Sate Ayam (Chicken), Sate Kambing (Goat), Ikan Bakar (fish) and Bebek Goreng (duck).
If nature is your passion, then you'll be spoilt for choice in Indonesia. There are lots of natural excursions you can enjoy including meeting orangutans, Komodo dragons and seeing the Ubud hot spring waterfall and its wildlife.
If you're looking for a family holiday, then Indonesia won't disappoint either. There are so many activities that you can experience as a family, you'll keep returning for years. For instance, you can go on a cycle ride and explore the Borobudur Temple or you could see different landscapes as you travel on the train between Yogyakarta and Malang.
Top 5 things to do/see in Indonesia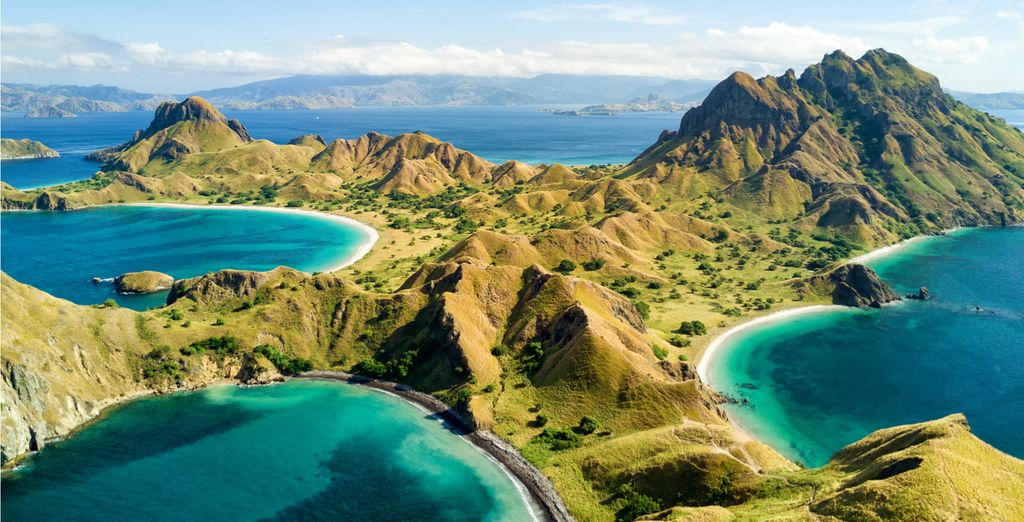 1. Explore the Borobudur Temple

Built in the 9th century, the Borobudur Temple sits on top of a hill in Yogyakarta. As the world's largest Buddhist monument, it is well known for its cultural values, as well as its architectural brilliance. Exploring it can make for a memorable trip, but you can get the best experiences by waking early to see the temple at sunrise.
2. Meet the Toraja tribe

Culture is one of the best reasons to go to Indonesia and if your aim is to immerse yourself in new ways of living, you must visit the Toraja. Among their more unique ways of living is the way in which they treat their dead. Torajans like to celebrate death and funerals are elaborate events that signal the soul of the deceased entering paradise. To ensure that those that who have died can have a fitting funeral, Torajans will keep the body of their loved one in their home for months or years while saving enough for the funeral process.
3. Surfing

With so many islands in the nation, it's not hard to imagine that there is a perfect place to surf in Indonesia. Bali is the perfect spot. If you're experienced, then you should try Bukit Peninsula, where you are sure to get some good waves. Even those new to the sport can enjoy it with Bali offering surf camps at some of the gentler lagoons.
4. Swim with jellyfish

When you think of nature activities, swimming with jellyfish probably isn't at the top of the list. However, Indonesia is one of only two places in the world where you can swim safely with jellyfish. These jellyfish lost their stings when their lake, Jellyfish Lake, was cut off from the ocean.
5. See Mount Merapi

Also known as the Fire Mountain, Mount Merapi is a very active volcano, considered to be one the most active on Earth. Situated 3,000 meters above sea level, the volcano has a significant history to match its powerful, majestic look.
Which hotel to choose in Indonesia
1. Alaya Resort Ubud

This 105 room hotel is the definition of luxury, tranquillity and style. If you're looking for a hotel that blends naturally into the local culture, then this is the perfect choice. Living alongside the Ubud, the hotel has been sensitively designed to fit in with the current inhabitants of the area. This includes the local independent cafes and restaurants as well as the neighbouring Monkey Forest. While there, you can relax with the best spa treatment.
2. The Bale Hotel

This adults-only hotel sets the standards for a peaceful haven. Located in Nusa Dua, your stay will become the experience of a lifetime. As you tour the hotel, your breath will be taken away by delicate and beautiful water features. You can also enjoy your own pampering session at the spa or just relax at your daybed.
3. Bali, Lombok and the Gili Islands

Because Indonesia is so vast, and there is so much to explore, you might want to take a tour of the islands. This tour takes you to five of the best hotels that Indonesia has to offer as you take in a diverse range of cultures, landscapes and experiences during your tour. Experiencing three islands might not give you a full appreciation of all of Indonesia but it is certainly a good start if you want to experience more than what one island can offer.
Practical information about Indonesia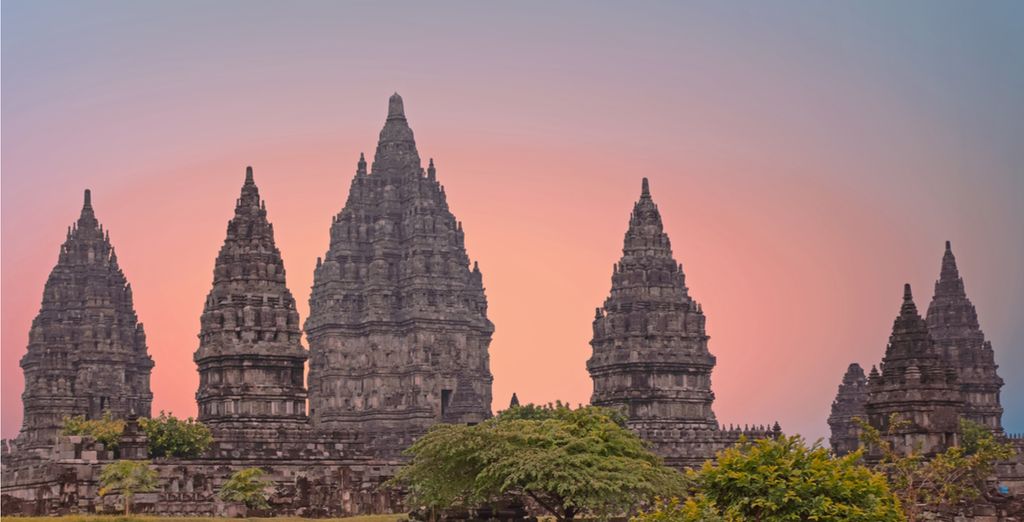 What is the weather in Indonesia?

Indonesia is split into two climates, one wet, one dry, with variances between islands. The whole year, the temperature is rather consistent at about 28 degrees Celsius. However, it rains a lot during the wet season that runs from October to April. So, if you want a dry visit, go during the dry season which runs between May and September.
What budget to plan?

When travelling to Indonesia, it is important to have enough money on you. Access to ATMs is not always possible and some places might not accept cards. On average, a day in Indonesia can cost you about £32. For a two week stay, for one person, you can expect to spend about £1,000.
Discover our our offers to Iceland : Great deals, holidays