Hotels in Valencia



Table of contents
Are you seeking the right hotel for your next visit to Valencia? Then let Voyage Privé assist you! Whether you are looking for the best in luxury or the latest in modern convenience, we can help.
Our best hotels in Valencia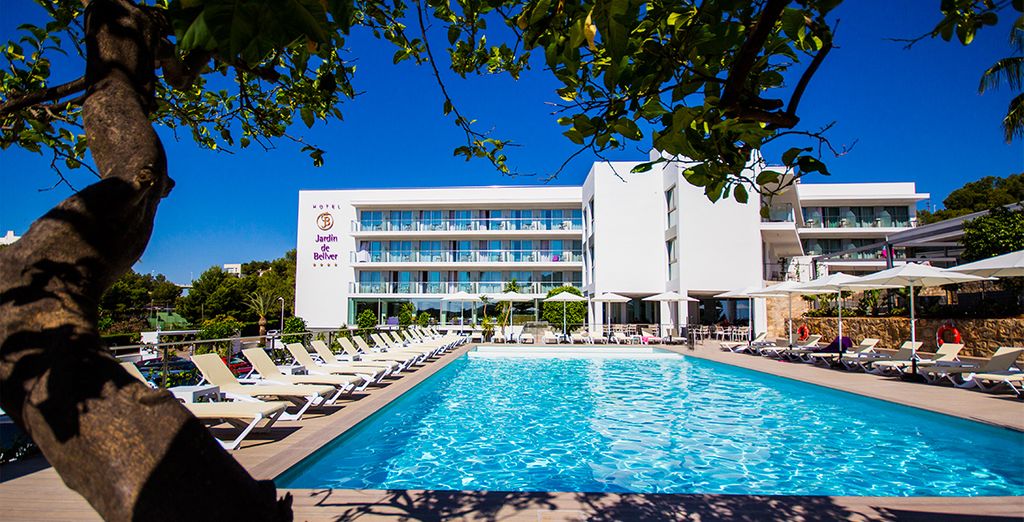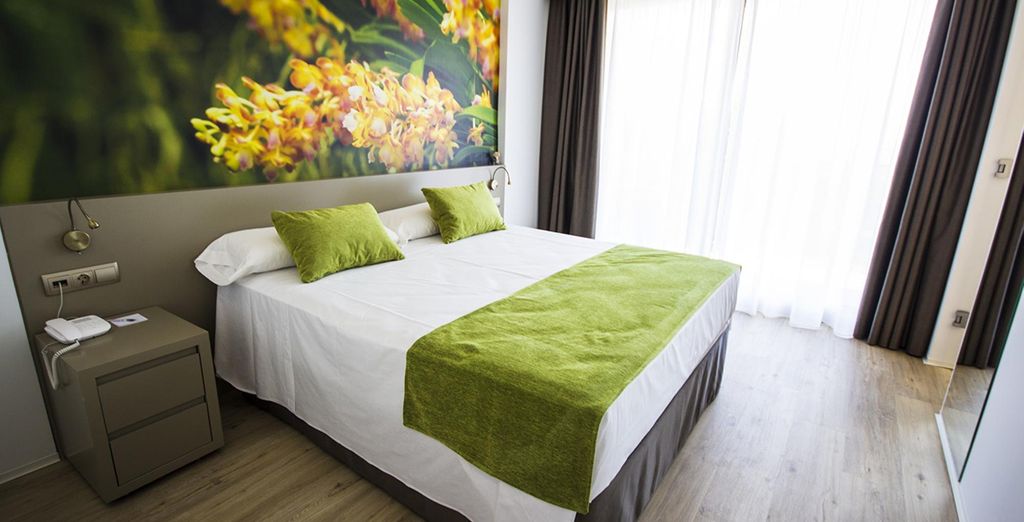 This contemporary hotel offers in the small coastal town of Oropesa del Mar, offers the best way to soak up the Mediterranean sun. Enjoy modern lodgings with luxury amenities and optional sea views. There's a swimming pool, fitness centre access and a high-class restaurant. Partake in local activities at the beach, go hiking, or visit the nearby Columbretes Islands.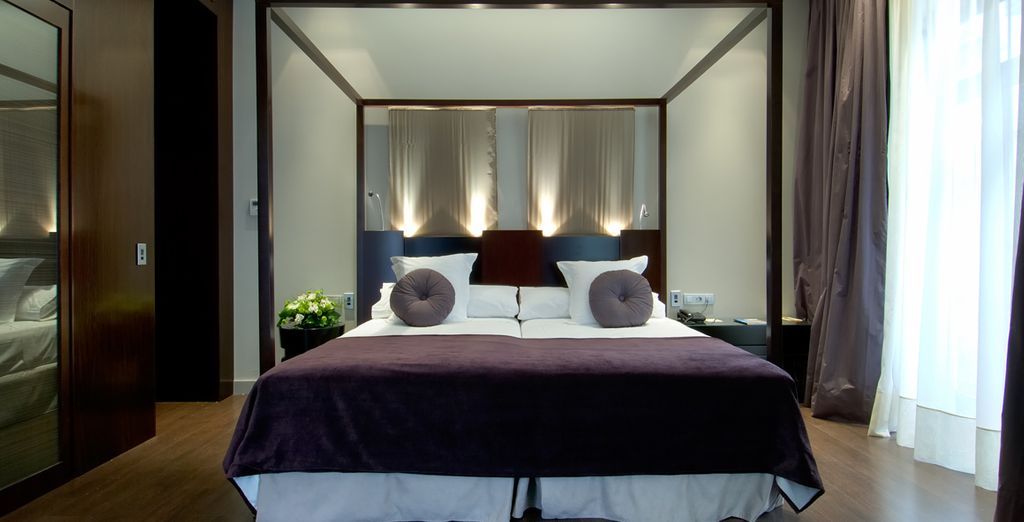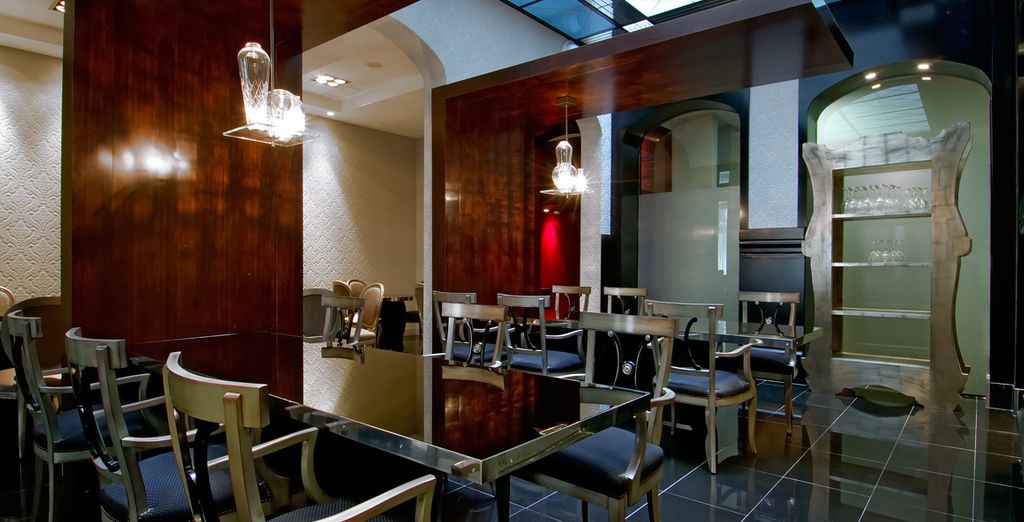 This hotel is centrally located on Calle de La Paz, near many of Valencia's major tourist areas. It offers the latest in modern luxury while retaining its traditional and impressive exterior façade. Enjoy spacious modern rooms decorated in sleek and elegant décor along with luxury amenities. Guests also have complimentary access to the solarium on the fifth floor.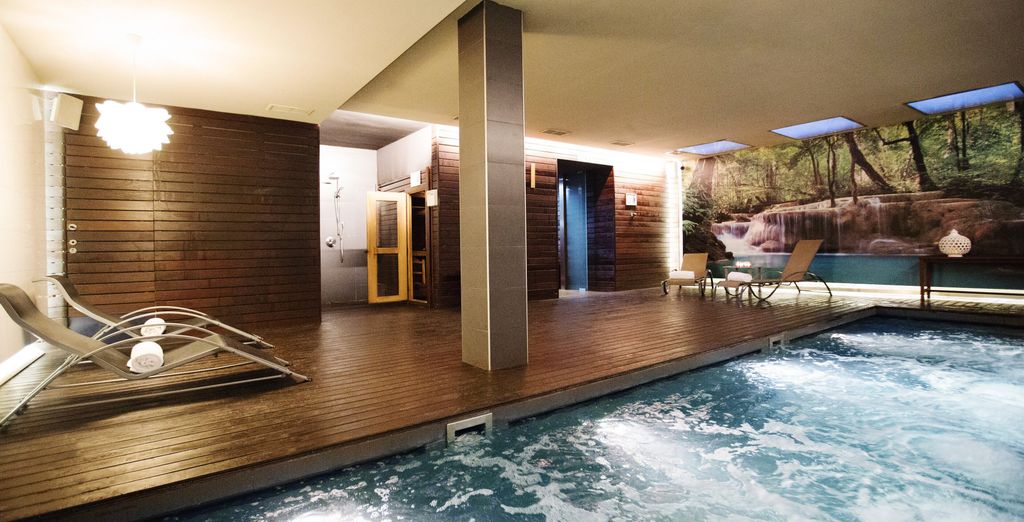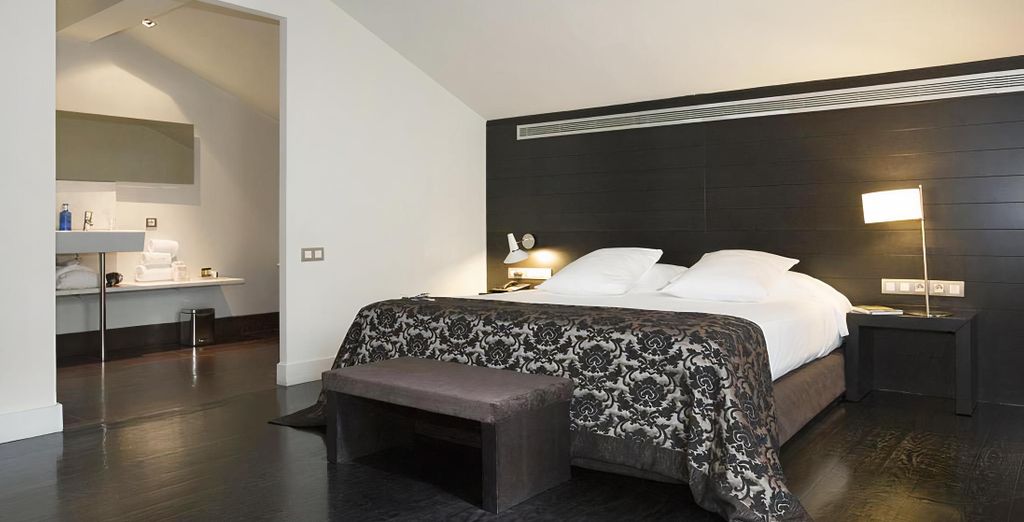 This 19th-century palace in the heart of Valencia has been refurbished into a luxurious boutique hotel. Each comfortable room is spaciously decorated in bright, warm colours. Enjoy complimentary access to the Bodyna Spa with an indoor Jacuzzi, sauna, steam bath and a range of spa treatments.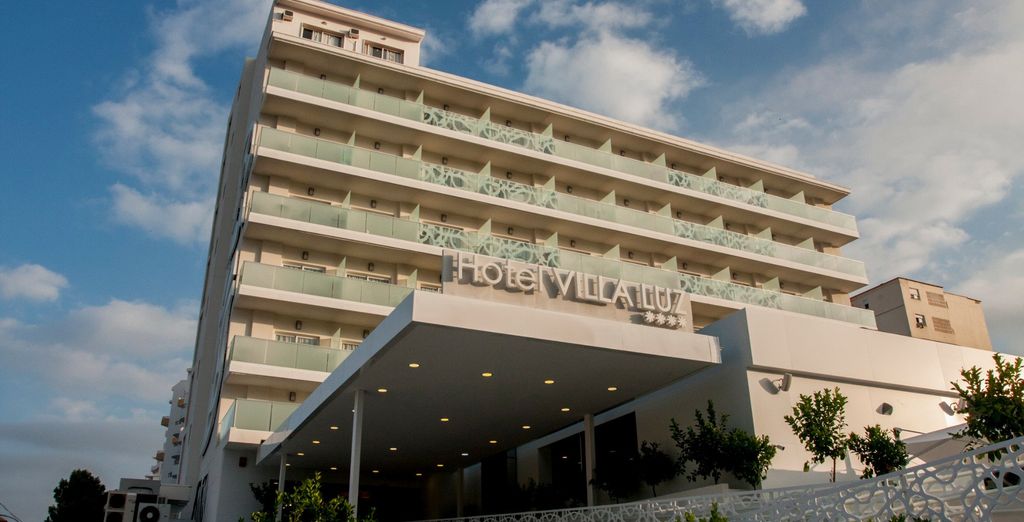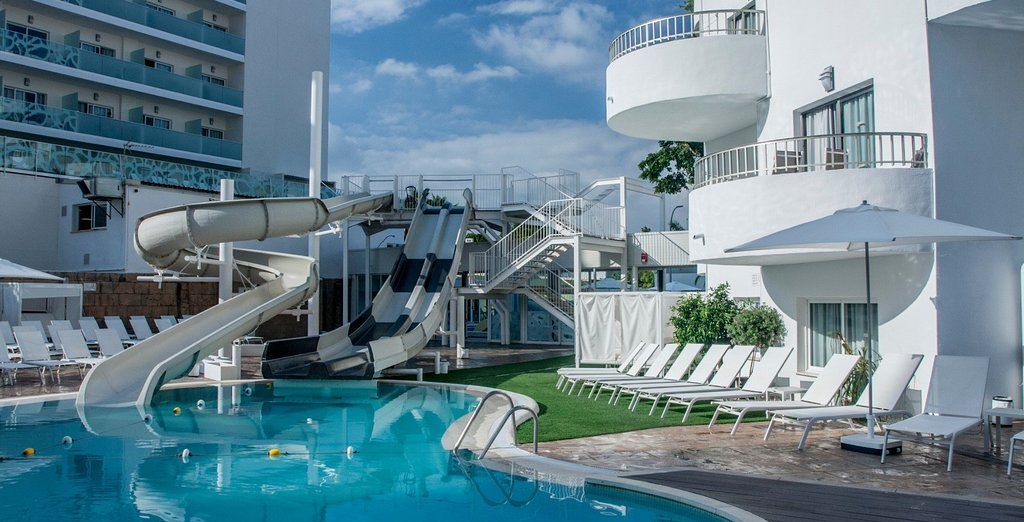 Close to Gandia's beaches and just an hour's drive south of Valencia, this hotel offers spacious lodgings decorated in white and neutral colours and private balconies. Dine on authentic Mediterranean cuisine at the onsite restaurants, take a dip in one of two large swimming pools, or visit the oceanfront and local sites. There is even a gaming room and animation room for children.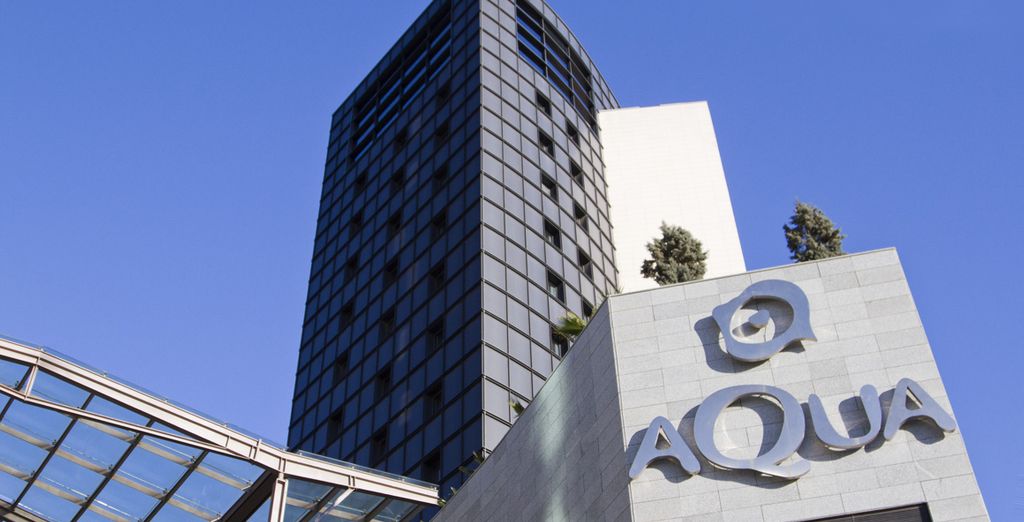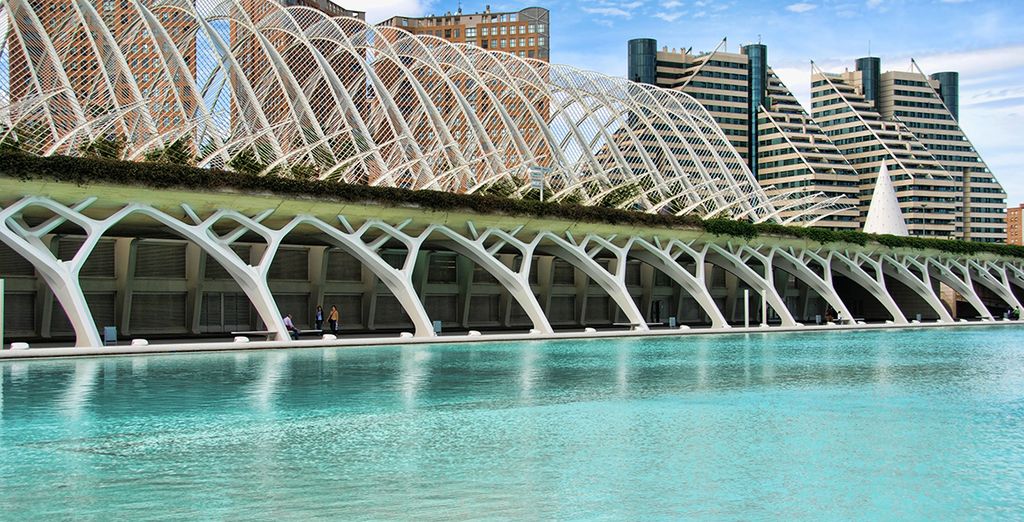 Just a short walk from the Beniferri Metro stop, this magnificent contemporary hotel offers a central location with spectacular panoramic city views. Relax in spacious rooms decorated with timber furnishings and cream hues, with modern amenities. Enjoy a meal in the Michelin-starred Vertical Restaurant, visit the on-site shopping centre or explore any of the nearby attractions.
Services you will find at our hotels in Valencia
The services that are often available in these luxury hotels include:
Wi-Fi
Minibars
Flat-screen TVs
Rainfall showers
Pillow menu
Air conditioning
Room service
Laundry services
Top bars and restaurants
State-of-the-art wellness centres and spas
Swimming pools
In-room safes
Going on holiday in Valencia
Valencia enjoys sunshine around 300 days per year, so you are bound to catch nice weather whenever you go. However, the best time is between March and May as this is when the weather is mild and there are fewer crowds. February is another good month to visit as this is when the almond and orange trees begin to blossom. The low season is between October and January: accommodations and dining are cheaper, but museums have shorter operating hours and the weather is wetter. Finally, Valencia has many exciting and popular festivals throughout the year and prices can increase substantially, even in the low season.
Hotel offers at Valencia convenient for all kinds of travel
Valencia has something to offer every visitor. Families enjoy the gorgeous beaches, shopping and other activities, while couples can relax and spend romantic evenings dining. Single travellers can also find plenty to do here. There are historical and cultural sites, 150 km of bike trails and modern architectural wonders like the City of Arts and Sciences.
The range of hotels we offer in Valencia
Refurbished palace hotels, resort hotels, contemporary hotels, luxury hotels and boutique hotels are among the choices we offer.
Valencia: what should we bring for a hotel stay?
Seasonal clothing, comfortable walking shoes, swimming gear, sunscreen, phone charger and adapter plugs, phone/camera, first aid kit and other essentials.
Your best hotel at Valencia: how to get there and make your booking
How to get to Valencia
You can access Valencia by air, land or sea transport. Valencia Airport is just 8 km from the city centre. There are two main railway stations in Valencia: Estación del Norte for the local network, and Joaquín Sorolla for long-distance connections. Poniente Pier is a popular docking point for visiting cruise ships and is also a good place to take ferry trips to nearby islands. A few of these locations have free shuttles to the city centre, otherwise, they are well serviced by Metro and bus links, plus taxi ranks. Finally, Valencia has motorway networks, such as the AP-7 and A-3.
How to book your hotel in Valencia
Book your next hotel stay in Valencia with Voyage Privé today! Applying for membership is free and will give you access to exclusive offers and deals on a wide selection of accommodations. Registration is quick and simple, so sign up today to receive our latest offers.
The opinion of the Voyage Privé travel expert on Valencia
As the third-largest city in Spain, Valencia has something to offer every visitor. Valencia combines over 2000 years of history with the modern and the avant-garde, offering explorers a cultural treat around every corner. With access to the sea and nearby farmlands, the local Mediterranean cuisine is sure to please foodies. With pristine beaches and 300 days of sunshine per year, this is the perfect getaway destination.
Valencia, a city of vibrant festivities
Whenever you go to Valencia, you are bound to experience one of its vibrant festivals. The biggest is Las Fallas. This is a weeklong fiesta in March in which elaborate wood and paper-maché sculptures are paraded through the streets and set ablaze at the festival's conclusion. Other festivals include the ancient and holy procession of Semana Santa, the tomato-throwing frenzy La Tomatina, and the magnificent pyrotechnic displays of Festival Internacional de Pirotecnia.