Cottages in Cornwall



Table of contents
Enticing Cornwall Cottages in the Countryside
Are you looking for your next luxury getaway to the countryside? We have some fantastic properties that you're sure to enjoy on your next trip to Cornwall. It helps to step out and get some peace, quiet, and relaxation now and then, and there's nowhere better suited than Cornwall. With spectacular one-of-a-kind sights, delicious local cuisines to try, and a fascinating culture to dive into, you'll know you've made the right choice when you book your next trip to Cornwall with Voyage Privé.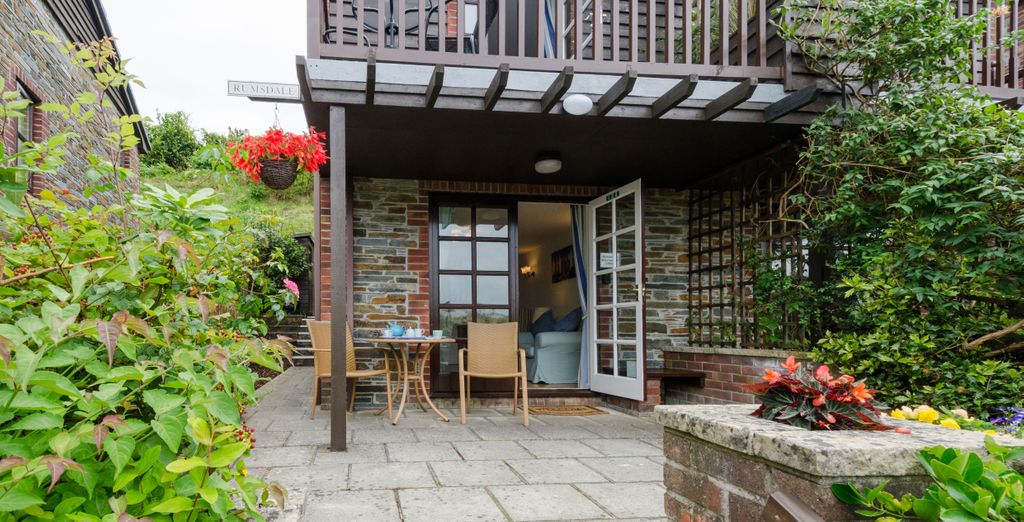 Escape to the countryside in this delightful 1-bed cottage for 2 in the heart of Cornwall. Located just a 5-minute walk from the centre of Looe, you couldn't be better placed to enjoy the bustling harbour town, and you won't be able to beat the stunning views of the East Looe River either. Your newly renovated cottage boasts a brand new kitchen and bathroom and has everything you need for the perfect Cornwall holiday.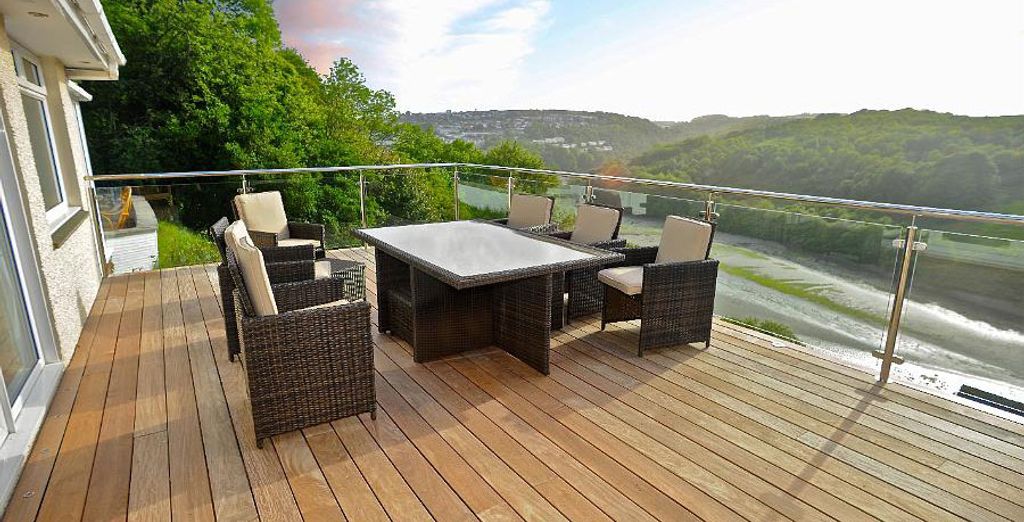 Just a 15-minute walk from Looe Harbour sits this luxurious cottage getaway. You'll enjoy breathtaking views of the surrounding countryside hills and Looe River from your large terrace, with all the wonders of South East Cornwall right at your front door. Visit Britain recently awarded this beautiful cottage 5 stars, so you definitely won't be disappointed.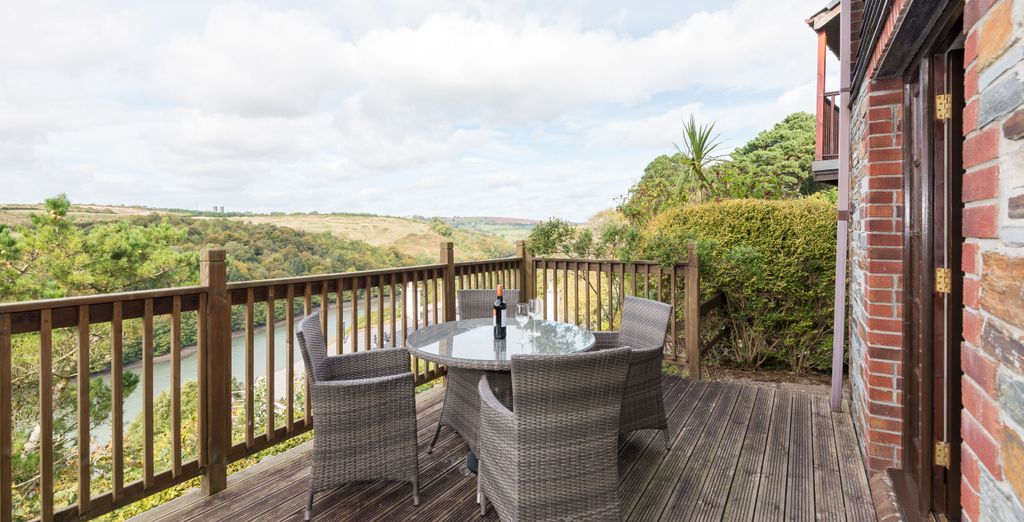 With a cosy wood burner and other modern luxury comforts, this 2 bedroom cottage is the perfect place to relax and unwind after a busy day exploring the countryside. With a sizeable lounge and magnificent balcony views of the Looe River, you'll get as much enjoyment out of your cottage as you will the surrounding area.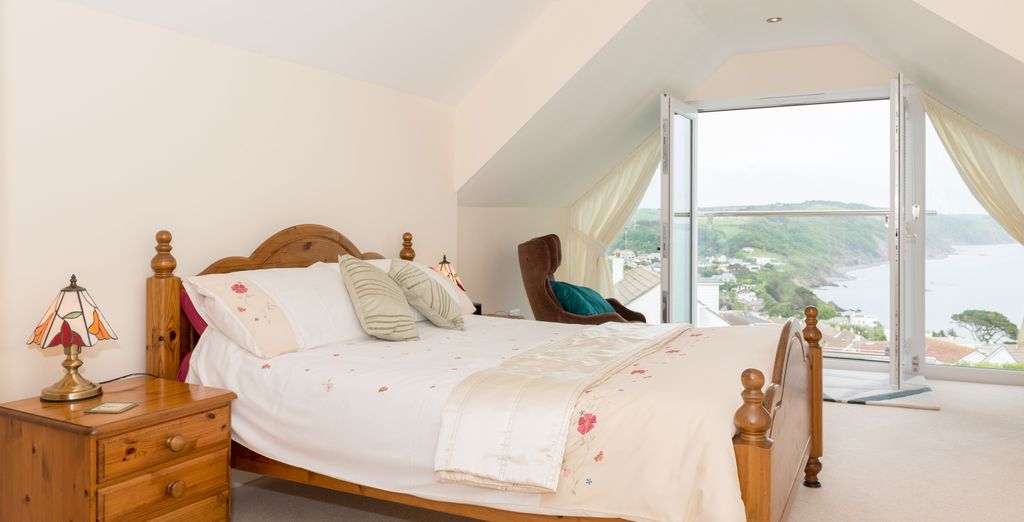 This 3-bedroom cottage for up to 6 people is perfect for any large parties. You'll enjoy amazing sea views from your cottage's gorgeous (and extensive) terrace, with only a 3-minute walk to Plaidy Beach and a beautiful 10-minute coastal path to Looe. You'll soon see why this property won the 2014 Quality Tourism Gold Award, and with a fully fitted kitchen and all the amenities you could need, it'll be hard to find a better cottage for your Cornwall getaway.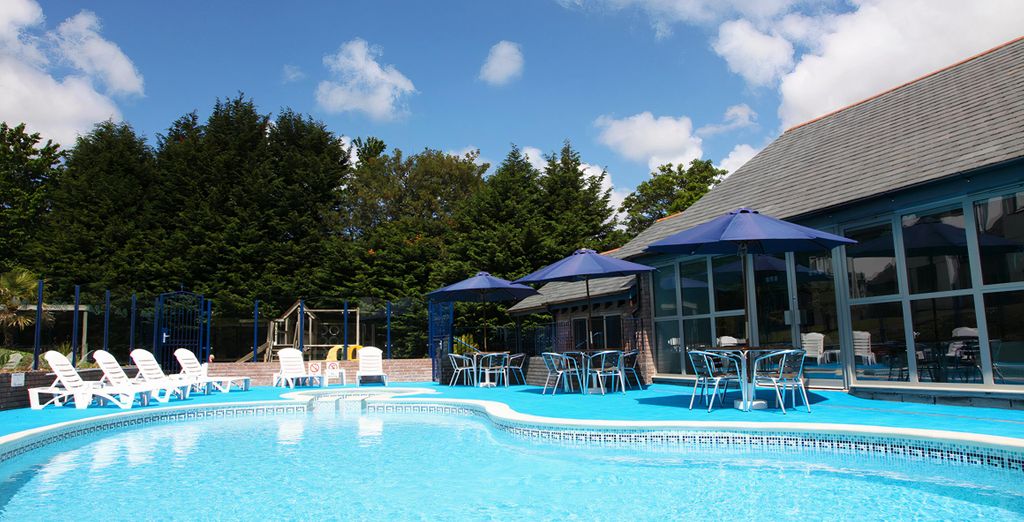 The spacious and contemporary cottages at The Valley provide the perfect escape to the countryside and are packed with all kinds of unique features that you're sure to love. With your choice of a two or three-bedroom cottage, you'll be perfectly situated to explore the picturesque beauty of Cornwall and take in some stunning views from your beautiful terrace.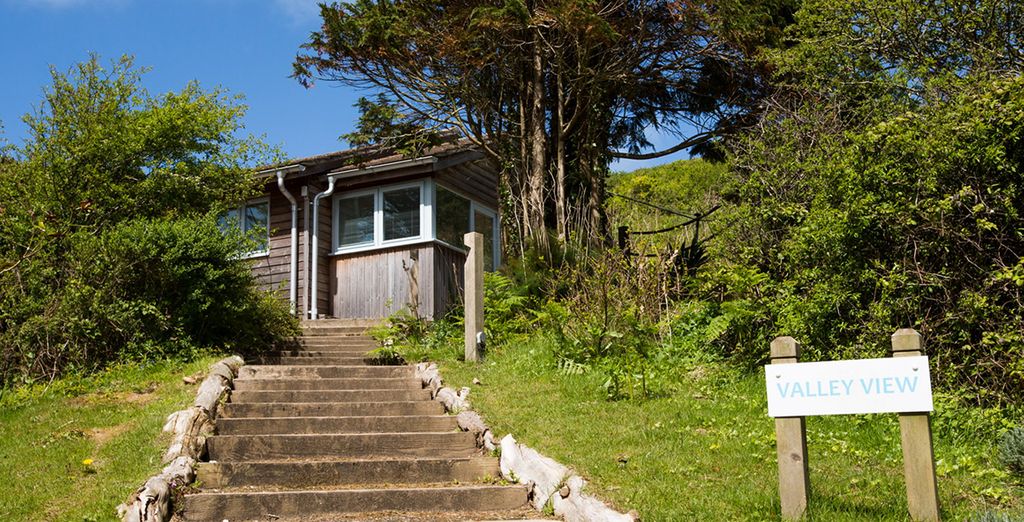 Hidden deep in the valley among 27 acres of gorgeous private greenery, this unique collection of self-catering Cornwall cottages is the perfect spot for a relaxing family break. From your 3-bed lodge, you'll be in the perfect spot to explore the surrounding countryside and Mawgan Porth Beach, which is only a short stroll from your front door. When you're done, return to relax at the indoor pool, heated outdoor pool, or sauna and steam room.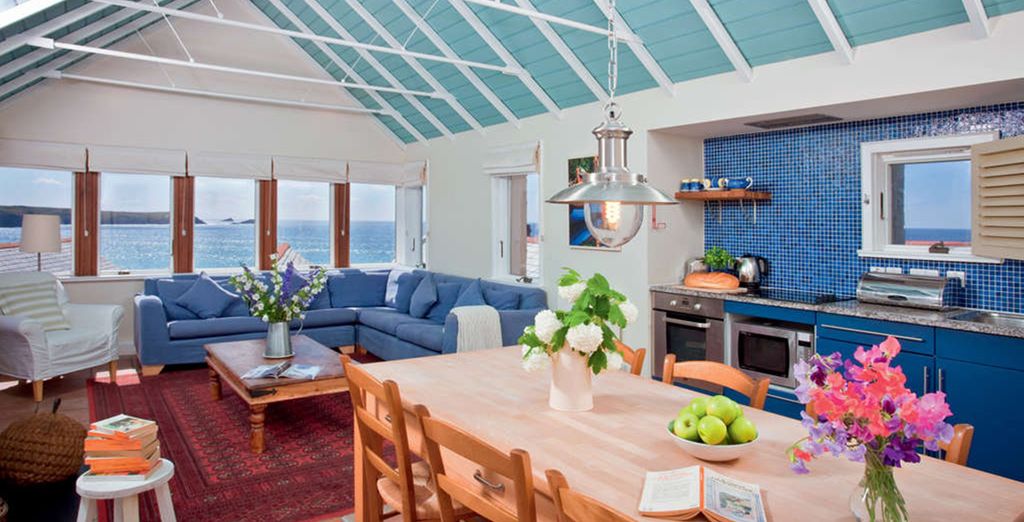 Right on the famous Fistral Beach, the majestic grandeur both inside and outside this property is truly something to behold. With your choice of a one, two, or three-bedroom cottage, you'll have unlimited use of the great amenities on offer at the hotel, including the spa, heated outdoor swimming pool, putting green and football field. Each cottage is fitted with everything you'll need for your stay, and the hotel will even deliver additional necessities directly to your door.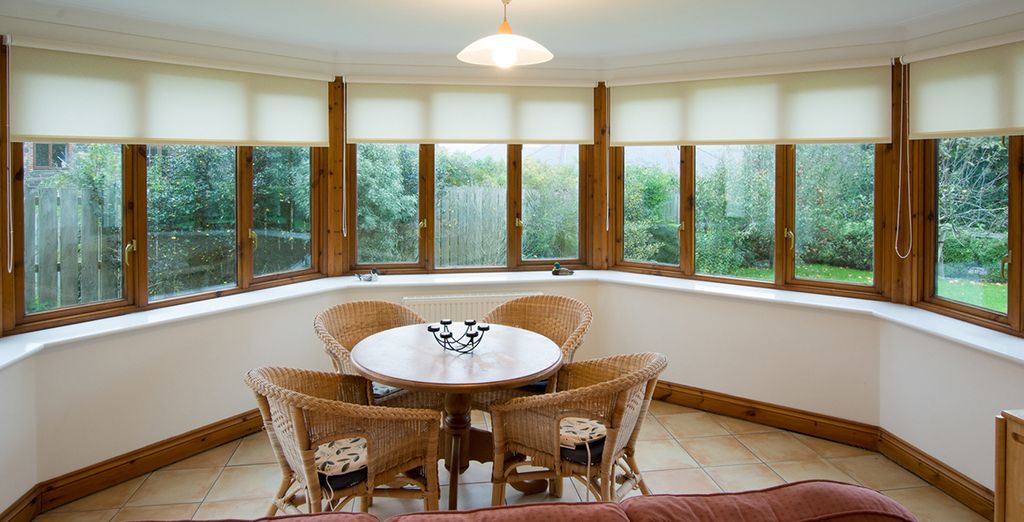 Anyone looking to enjoy Polzeath Beach will love this spacious cottage. With four cosy bedrooms, a large living room and an open-plan conservatory, your family will have all the space they need for the idyllic Cornish holiday. Not only is the beach close by, but there's also a great selection of convenience stores and quaint boutique shops.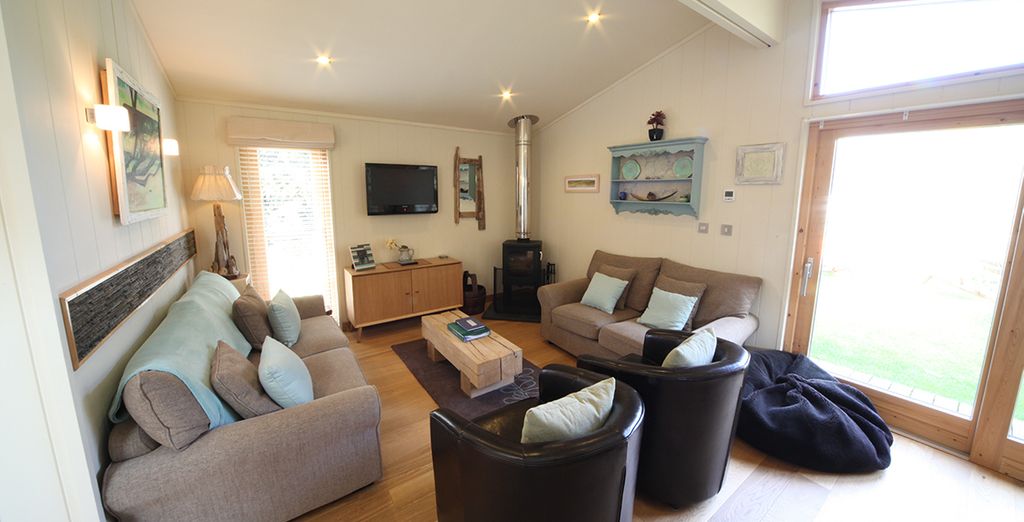 Each property in this charming collection of Cornwall cottages is unique, with something perfect for everyone. There are various things to see and do, with two swimming pools, a steam room, sauna, children's play area and a cosy café all available on-site. There's room for up to 6 people in your 3-bedroom lodge, so it's perfect for any large groups.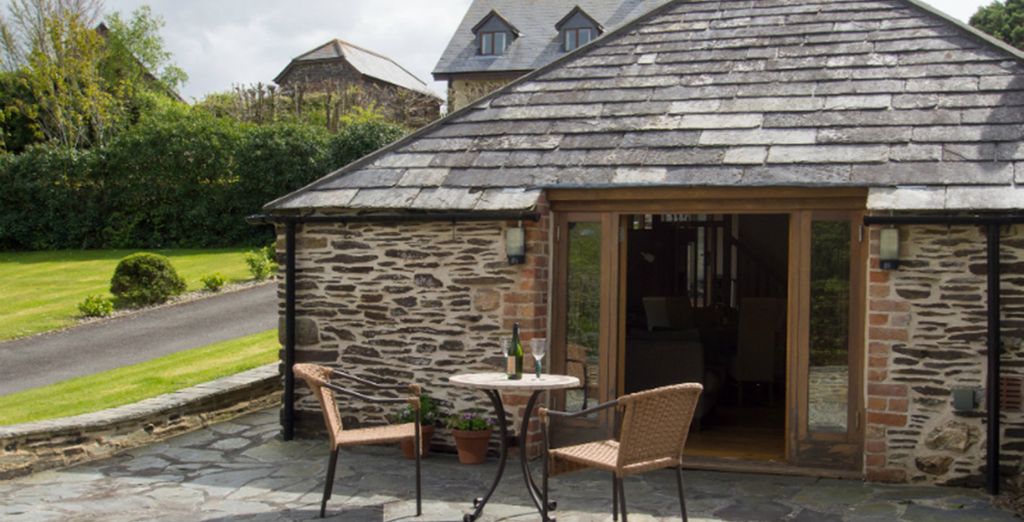 The Barn is the ultimate in countryside romance, with a stunning coastline as far as the eye can see and Polzeath Beach just around the corner. Enjoy a candlelit dinner on your patio while the sun sets behind the hills, or take a stroll across the moors and down to the beach. If you're looking for a cosy romantic retreat to enjoy with a loved one, then this gorgeous property is the one for you.
The Voyage Privé travel expert's opinion on Cornwall
It's no surprise that Cornwall is one of the UK's most popular travel destinations. With a diverse terrain of countryside, moors and coastline, everywhere you look is picturesque enough to be hung on a wall. Try regional dishes like Cornish clotted cream and scones or delicious meat-and-potato Cornish pasties, and go for a swim at one of the countless Cornish beaches. Maybe even try out the local surf! Whether you're looking for a family getaway, a romantic weekend, or just a break from the rush of city life, it's all here in Cornwall, and it's just waiting for you to discover it with Voyage Privé.