The Best Hotels in St Ives



Table of contents
Looking for the perfect St Ives stay? We've got memory-making hotels with impeccable sea views here at Voyage Privé!
Our best hotels in St Ives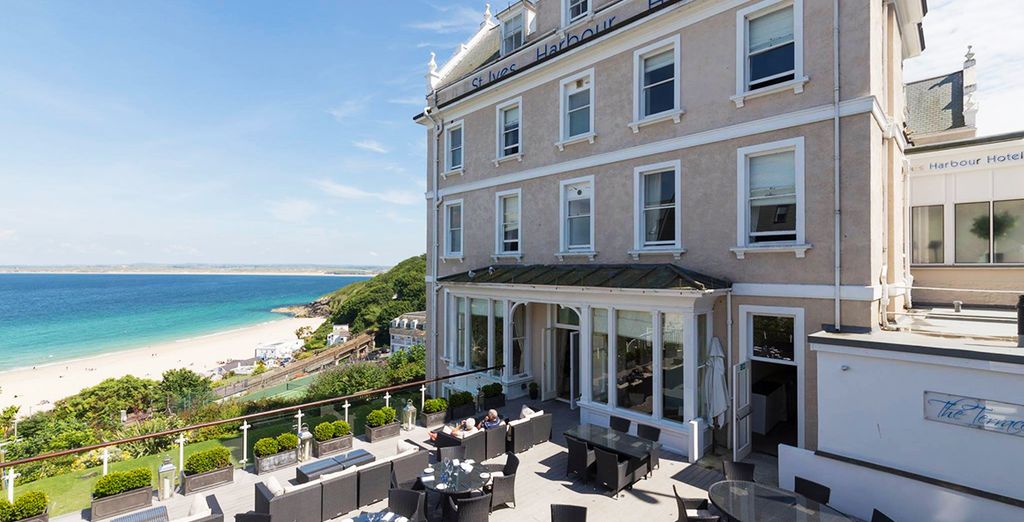 This remarkable hillside hotel overlooking the sea offers guests the quintessential Cornwall stay. From its inventive restaurant to spacious spa facilities, it's among the most romantic options in St Ives. You'll discover elegant Victorian furnishings throughout, with attractive splashes of colour.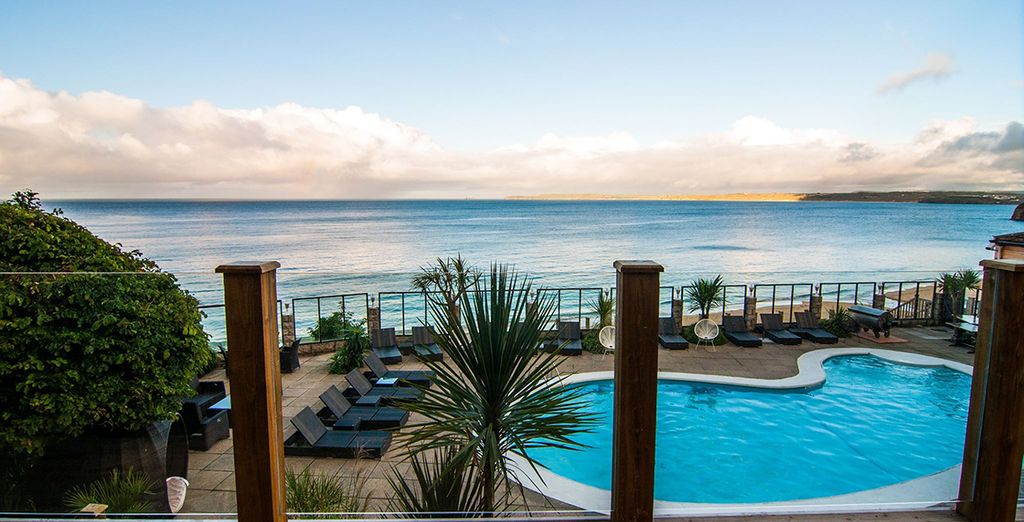 This delightful beachfront hotel offers quick access to the famed Carbis Bay. The interiors offer a relaxing blend of nautical and boutique furniture with playful printed patterns and quirky features. The whole experience is slick and sophisticated, with access to the pool and spa facilities of the nearby Carbis Bay Hotel.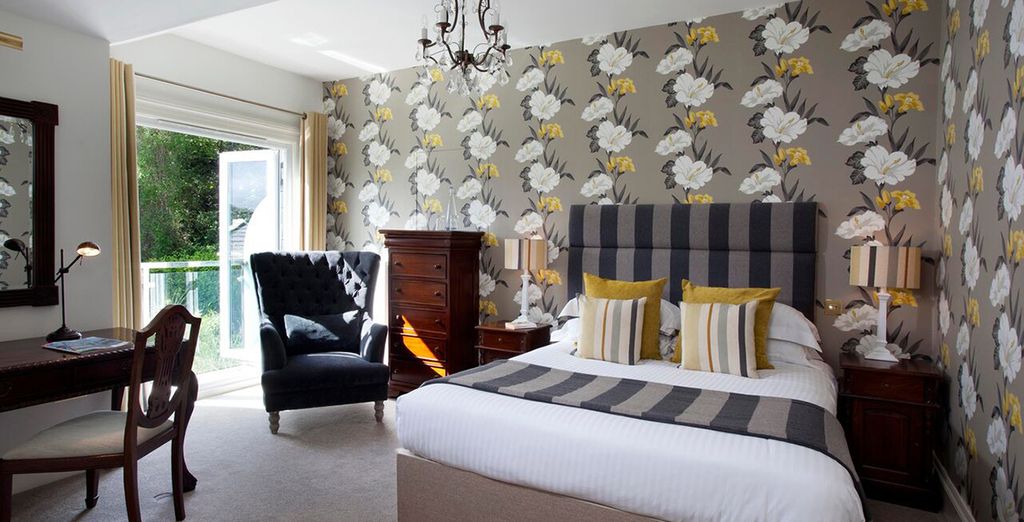 Boasting its own private sandy beach and a stunning seaside view, this handsome hotel is among Cornwall's greatest. Dating from the late 19th century, it retains much of its historic sophistication inside. Guests will fall in love with the estate's impressive sea-view sauna, spa and pool facilities.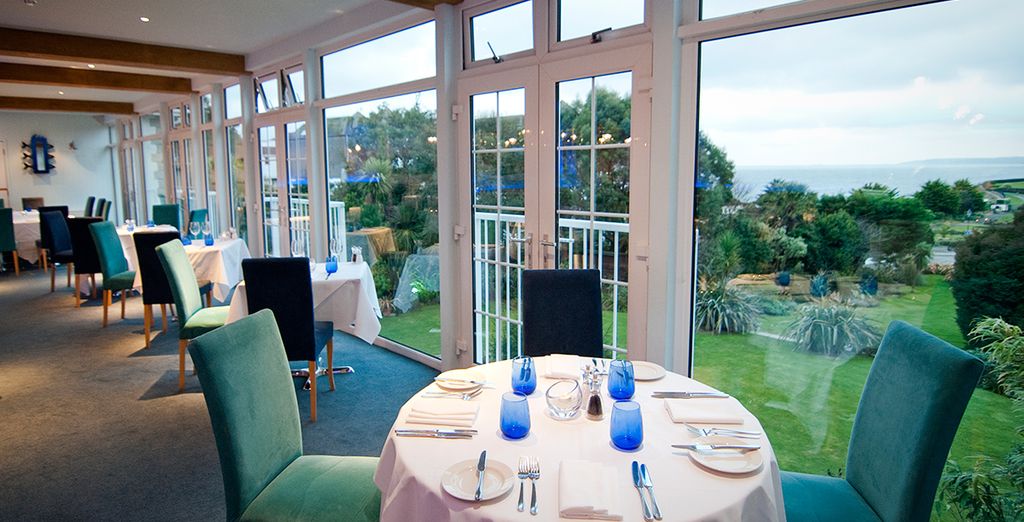 This treasured and chic Cornish hotel is some 25 miles from St Ives. It occupies delightful grounds that overlook both seaside and tropical gardens. Guests have access to a wealth of superb spa, pool and dining facilities, many of which overlook the ocean.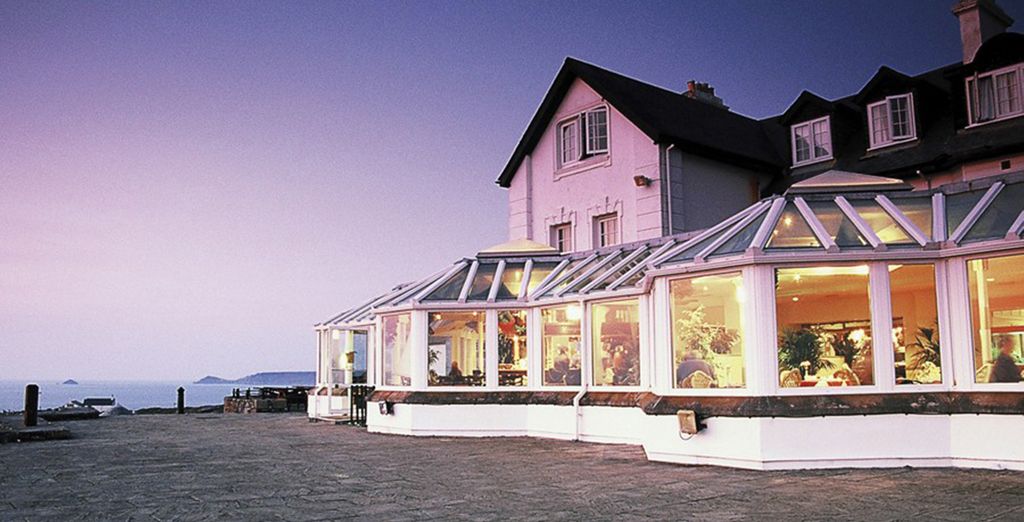 Enjoy a secluded stay at the very edge of Britain in the Land's End Hotel. The hotel's rooms provide impressive sea views and delightful maritime-inspired interiors. Try the fresh local catch in the on-site restaurant overlooking the shimmering shoreline.
Services you will find at our hotels in St Ives
Free Wi-Fi
Hot drink making facilities
Flatscreen TVs
Luxury bathroom amenities
Sea-view swimming pools
Beach access
Award-winning spas
Scenic dining
Terraced bars
Sports facilities
Going on holiday in St Ives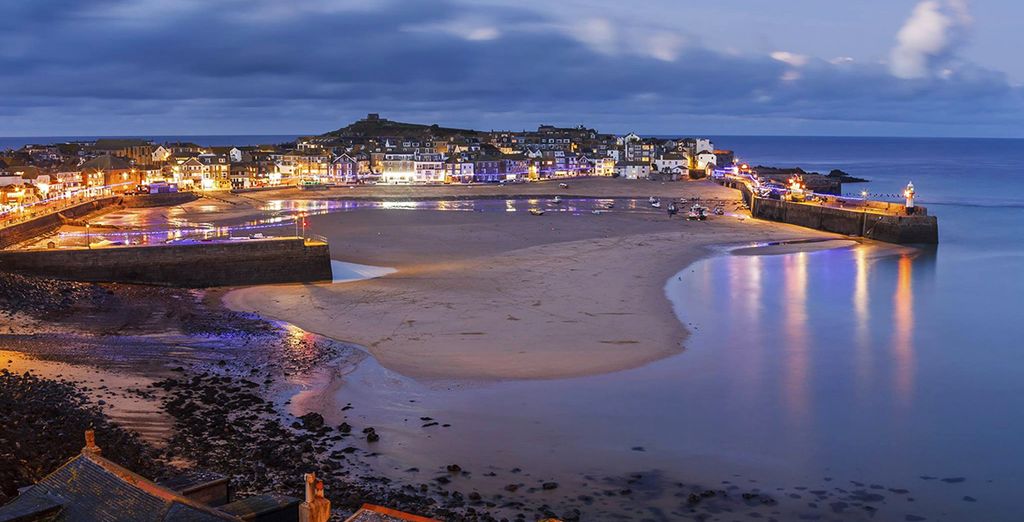 While Britain's weather may be unpredictable, St Ives is a treasure all year long. Those seeking sun, sand and swimming excursions are recommended to book a trip in the summer. The weather is warm and St Ives is bustling with activity at this time. For those less fond of crowds and in search of better deals, try to book outside of school holiday periods. May and September, in particular, retain some of the fine weather without the footfall. While perhaps too crisp for swims, spring and autumn also bring delightful scenes and coastal walks. Winter is the low season in St Ives but gone are the days of battened down hatches. St Ives museums get festive and the Tate puts on its seasonal winter festival.
Hotel offers at St Ives convenient for all kinds of travel
St Ives may be among the country's prettiest coastal towns. As a holiday hotspot, there's no shortage of activities for families and friends. Romantic sea views and delectable menus can be found throughout the town's restaurants. What's more, you'd be hard pushed to find a clearer coastal sky in the country, making romantic evenings more special. As for nightlife, St Ives has a relaxed and laid back vibe with cosy bars and pubs but no clubs. Where St Ives really comes into its own is with its cultural attractions. Museums, galleries and craft shops provide plenty of daytime allure. The beaches, too, are among the best in the country, offering fun kayaking and coastal excursions for all ages.
The range of hotels we offer at St Ives
Spa resorts, sea-view hotels, private-beach hotels and family-run hotels.
St Ives: what should we bring for a hotel stay?
Charging cables, comfortable shoes, a pack-away towel, evening attire, swimming costumes and sun cream.
Your best hotel in St Ives: how to get there and make your booking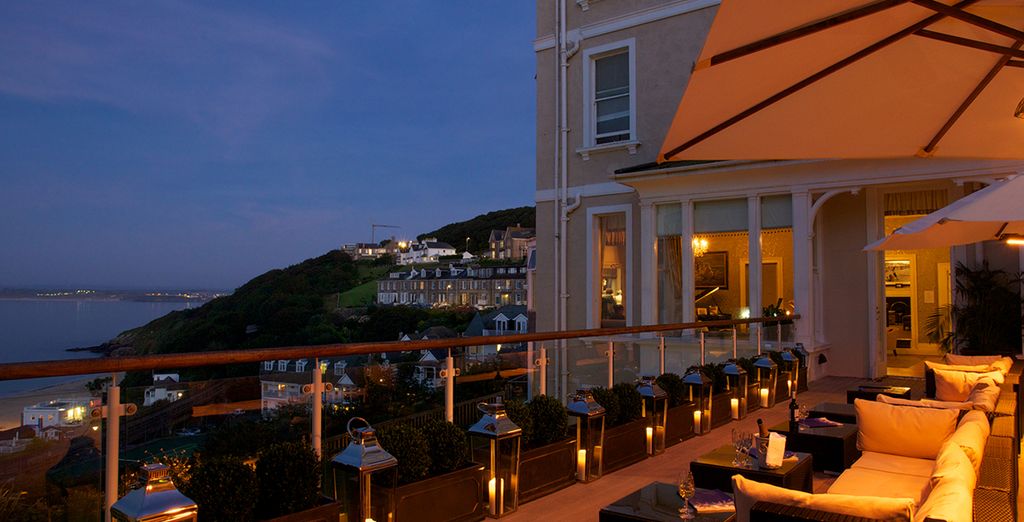 How to get to St Ives
St Ives is a fairly well-connected coastal town that's part of the scenic St Ives Bay railway line. A short change in St Erth allows for onward travel to Bristol, London and further afield. For those arriving by air, the nearest airport is Newquay Airport, a 50-minute drive from St Ives. Coach connections are operated by National Express with services across Cornwall, Devon and the rest of the country. Most travellers, however, opt to arrive by car for greater freedom. St Ives is accessible via the M5 motorway and A30.
How to book your hotel in St Ives
Discover unmissable seafront hotels at exceptional prices with Voyage Privé. It's completely free to sign up, after which you'll gain access to members-only discounts. Just type in your travel dates for a full roundup of the latest deals wherever you're travelling. You can browse everything from exclusive package stays to hotel-only deals. In St Ives, you can unlock sought-after stays in some of Cornwall's top hotels and B&Bs.
The opinion of the Voyage Privé travel expert on St Ives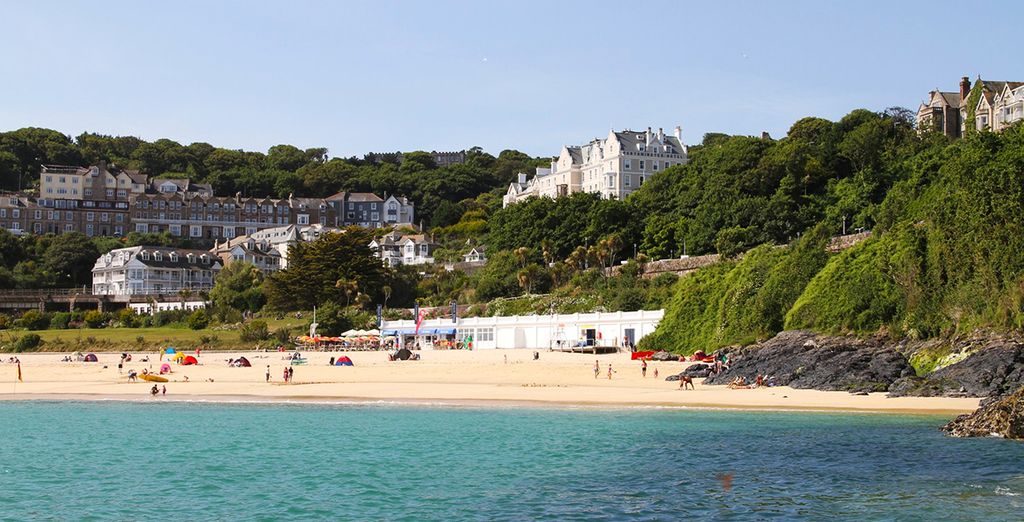 St Ives ticks all the boxes when it comes to a traditional seaside stay. Cosy cafes, charming fisherman's cottages and boutique shops all line cobblestone streets. These winding paths lead down to a prized beach dotted by beautiful multi-coloured yachts. Miles of bucolic paths lead up and around soaring cliffs for stunning coastal vistas. If you're chasing that sea spirit, it doesn't get better than St Ives.
St Ives – an old-school fishing village with an artistic soul
St Ives may have been an important fishing village, but it also persisted as an artistic mecca. Scores of British and European artists headed up to St Ives from the 1920s onward. The result is a strong artistic tradition centred around the excellent Tate, Barbara Hepworth Museum and Society of Artists. These fine institutions are matched by a vibrant arts and crafts scene, which you can explore in St Ives.