Holidays to Cornwall 2021/2022



Table of contents
Cornwall is home to some of the most scenic surroundings, including spectacular sea views, beautiful sandy beaches and picturesque countryside. All these things contribute to some of the best holiday memories. Whether you are travelling with your family or alone, you're sure to find something you'll love in Cornwall.
The top 5 things to see/do in Cornwall
1. Visit the Eden Project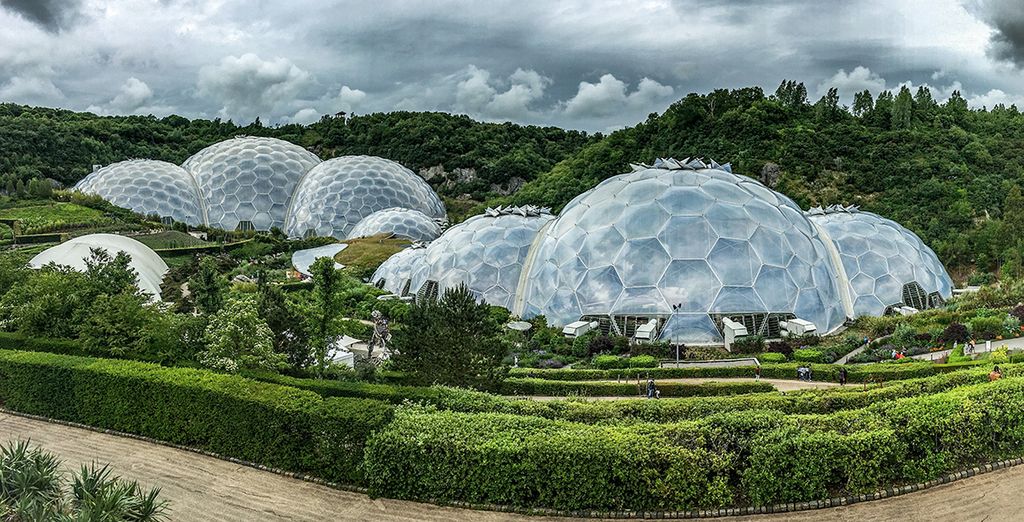 If you like nature, you will really enjoy a trip to the Eden Project. The project is home to two giant biomes that resemble oversized footballs and host a paradise of flora, making them the largest indoor rainforests! It is best to set aside plenty of time to explore this project. Be sure to take in the exotic fragrances of the tropical and Mediterranean biomes.
2. Explore the award-winning Tate St Ives
Tate St Ives is another incredible destination that you should also consider exploring. It is full of history, and here, you can get a feel for ancient Cornish heritage. There is something pleasantly unique about this westerly outpost, which has both a local and international feel. This area was a hangout for some of the best artists in history and offers diverse exhibits. Furthermore, a visit to the gallery will leave you in awe as you admire the light pouring in via the glass front.
3. Go on a King Arthur tour
You can enjoy a two-day tour of Cornwall, making your way through Tintagel Castle and the moors. This is the ideal way of acquainting yourself with the stomping ground of King Arthur. Experience the legendary landscape and enjoy the romance of this scenic area as you take in the sights and feel the energy of the head of the kingdom of Camelot and the Knights of the Round Table.
4. Why not try some kayaking?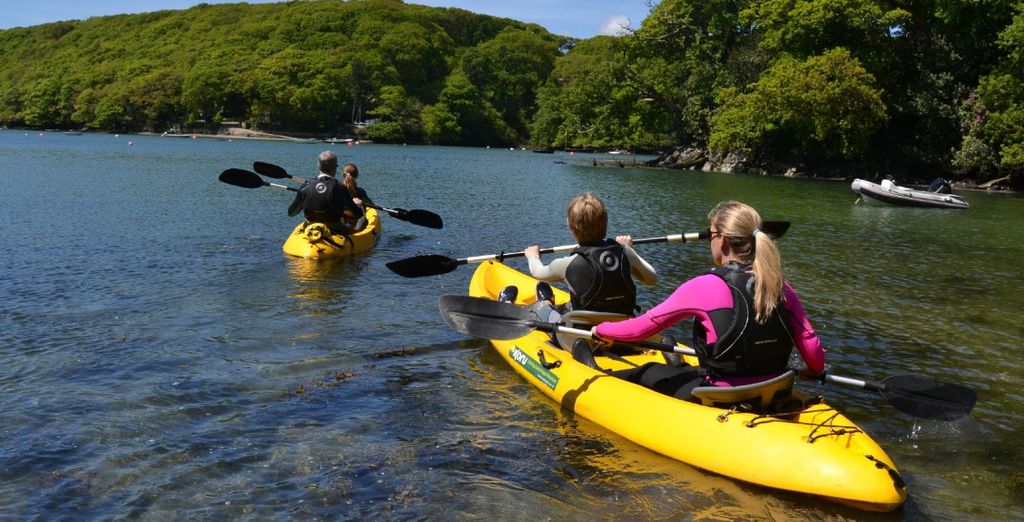 If you are looking for something fun and healthy to do while in Cornwall, kayaking is a great idea. Not only is kayaking wholesome and entertaining, but it also allows you to explore and enjoy the beautiful Cornish coast. Let the expansive moors be for another day and hit the water! Let the fresh air fill your lungs, feel your muscles working, and find a nice pub to enjoy some local delicacies afterwards.
5. Enjoy the magnificence of the Lost Gardens of Heligan
The Lost Gardens of Heligan is a spectacular location that was once unknown. Thankfully, these beautiful gardens are now restored and open to the public. The back story, the plants and the vision all contribute to the beauty of this scenic environment. Take in the impressive work of the green-fingered gentlemen who took care of the gardens and the lords and ladies who owned this estate.
Our Best Hotels in Cornwall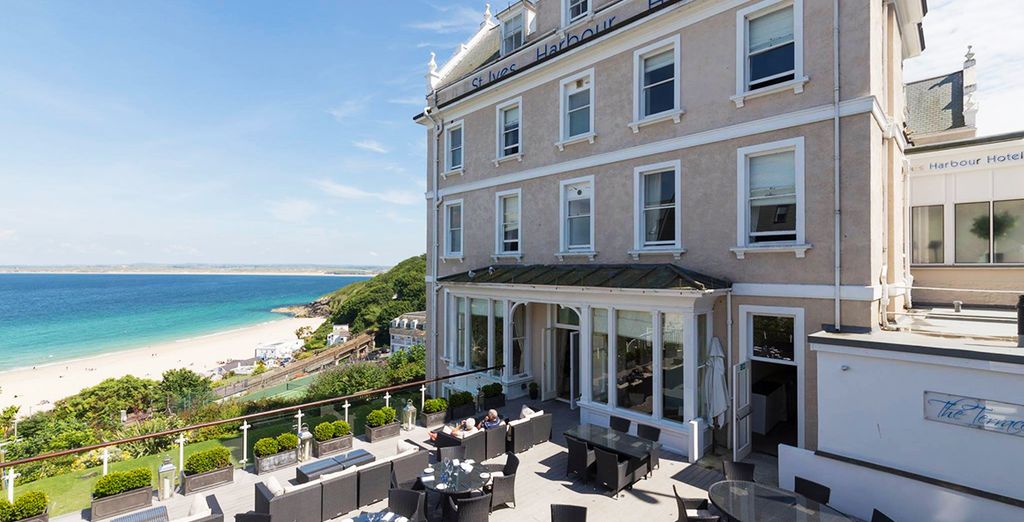 Ideally located in the heart of St Ives Bay, this hotel welcomes you in a warm atmosphere. You will stay in spacious rooms with magnificent sea views and enjoy the spa area and large terrace when dining.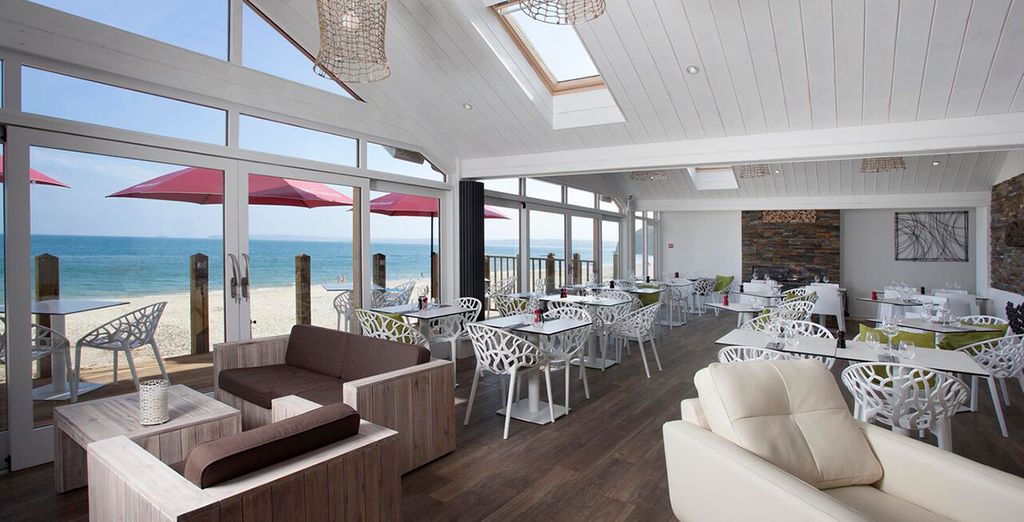 If you are looking for something stylish but relaxed, you will love The Gannet Inn, located in the pretty village of Carbis Bay,. The hotel is an ideal place to escape the day's hustle and bustle and recharge. This is made possible by the comfy bedrooms, the spa area, the Beach Club Restaurant and a spectacular setting..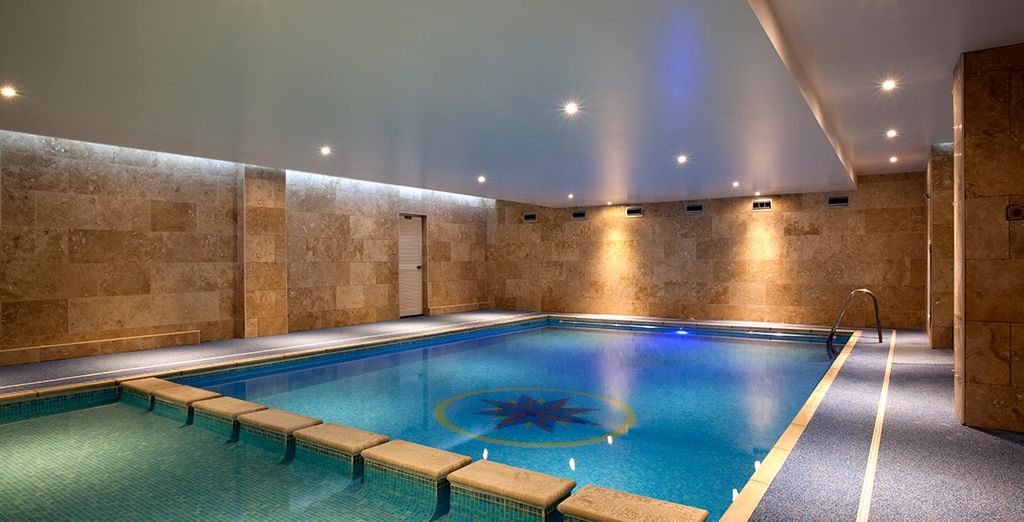 The hotel is unique, not least because of its location on the edge of a cliff overlooking the sea. You will stay in modern rooms with a beautiful view of the coast and enjoy a wellness area with an indoor pool, jacuzzi and sauna.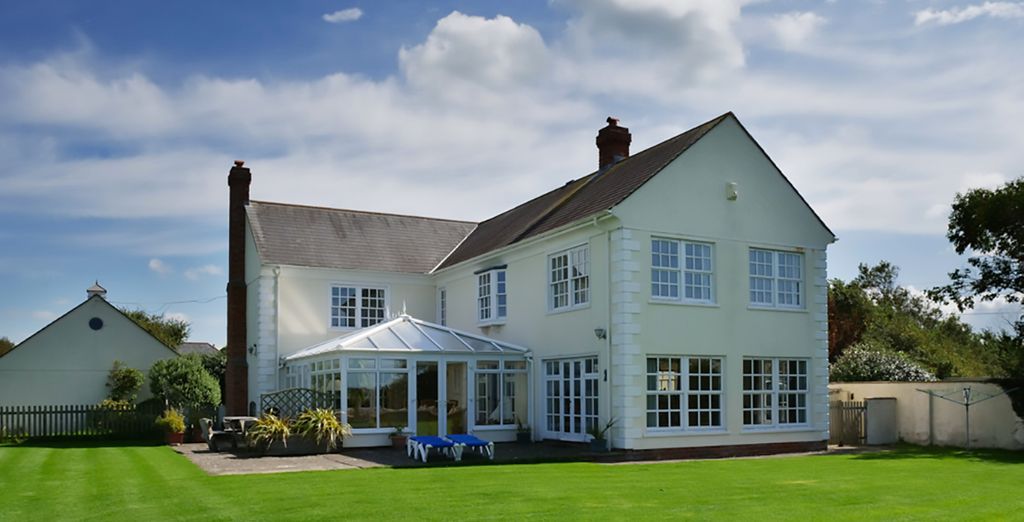 Discover a charming collection of cottages on the Cornish coast that are ideal for family holidays. Large fully equipped cottages, indoor swimming pool, gym and sauna, children's playground and a tennis court await you.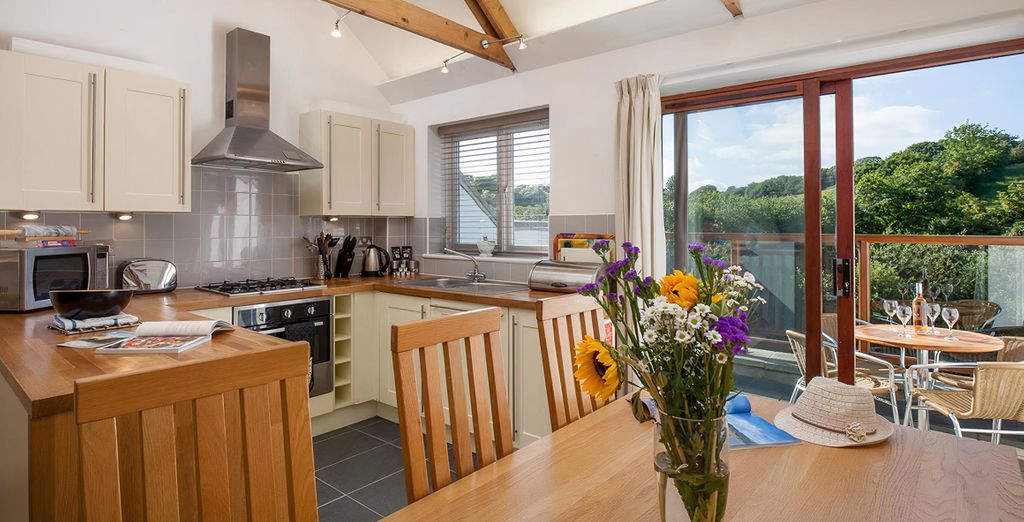 The Valley 5* is a unique collection of luxurious cottages that offer the perfect place to get away from it all, whatever the season. You can choose from a variety of cottages that can accommodate up to six people, plus pets. The stylish interiors, modern kitchens, Italian designer furniture, original Cornish art and complete all-round facilities with everything you need to relax make The Valley 5* an ideal retreat for everyone.
When is the best time to go on holiday in Cornwall?
Although you can visit Cornwall any time of the year, we would recommend that you visit when it's less crowded. When it's cooler in Cornwall, there are fewer crowds, and the hotels are cheaper. Therefore, we would advise you to visit during May, June and September to avoid the summer holiday crowds. Ensure that you pack light, but still consider being prepared for all weather. Some of the things you can do include visiting fishing villages, trying local delicacies, going surfing or paddle boarding and hiking.
Going on holiday in Cornwall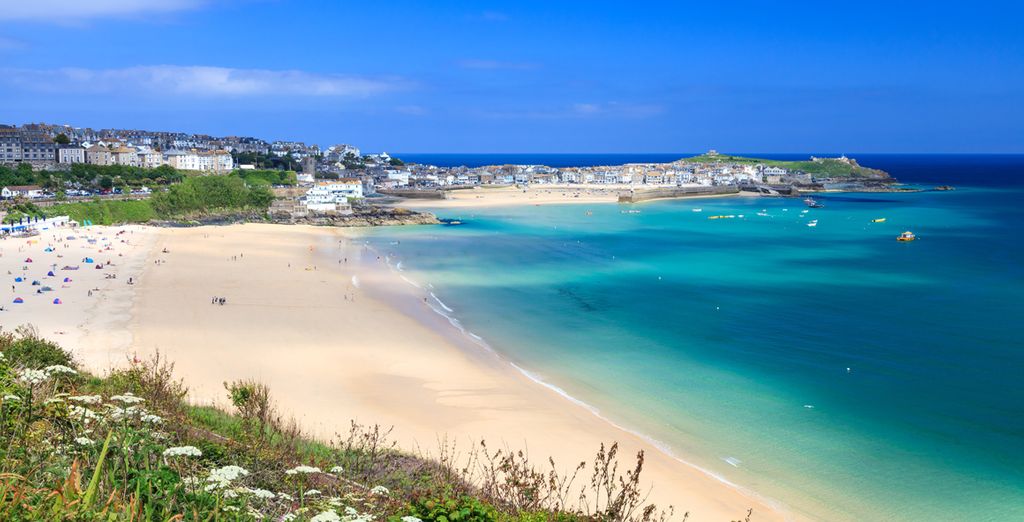 Trains are the most popular means of transport to Cornwall, especially the London Paddington to Newquay. On average, it will take you approximately 5 hours to get there. This means you will have ample time to sit back, relax, travel in comfort and enjoy the incredible views. It is also important to mention that you don't necessarily need a car to get around in Cornwall. However, you may want to do some planning.
Enjoy your holiday in Cornwall
In most cases, visitors spend weekends in Cornwall, while others spend up to a week to really explore the region. This largely depends on what brings you to Cornwall. For instance, it would be an ideal honeymoon destination for newlyweds who want to visit for a week. Families will find many child-friendly hotels and activities in Cornwall.
The Voyage Privé travel expert's opinion on Cornwall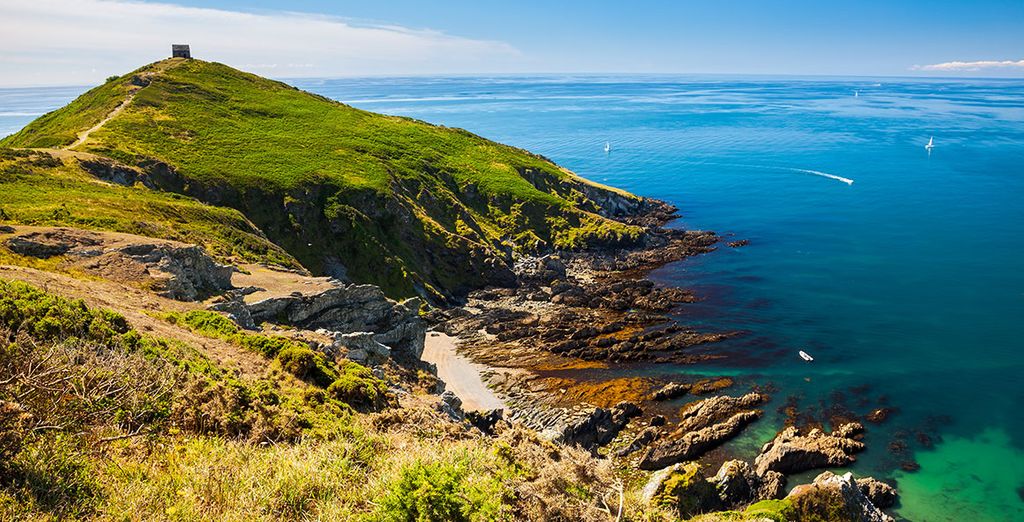 We recommend visiting Cornwall for the holidays because there are so many things to do in such beautiful natural surroundings. The rugged coast and wild moorland offer unforgettable views. Discover the magic of Cornwall, whether you take part in water sports, go on adventurous hikes or simply relax and enjoy freshly-caught Cornish seafood.
Cornwall: ancient coastal kingdom of mystery and beauty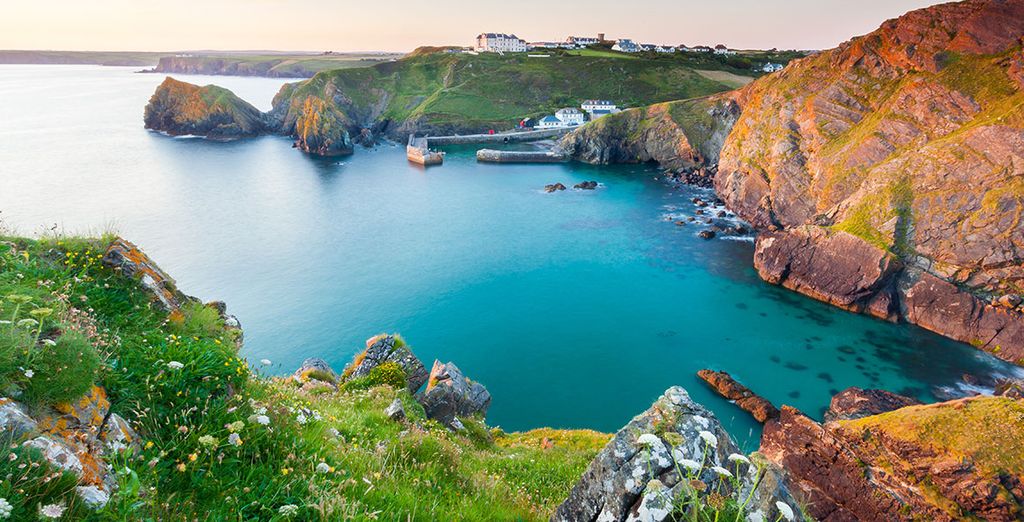 Cornwall – the ancient Celtic kingdom of the Cornovii – is Britain's most westerly outpost, fronting the Atlantic Ocean with a spectacularly wild coastline that contrasts sharply with serene sandy beaches widely regarded as some of the country's finest. The county's past successes may have been built on world-famous local industries – fishing and mining among them – that have declined and disappeared, but the mysterious traditions of this historic kingdom linger in the seafront restaurants, ancient castles and centuries-old bridleways that wind their way through the breath-taking countryside.
But Cornwall, despite its laid-back culture and traditional villages, is not untouched by the modern age, as the futuristic domes of the Eden Project demonstrate. Whether you crave adrenalin-fuelled activities, perfect peace and relaxation or an unforgettable family-friendly stay, Cornwall seamlessly blends its ancient heritage with the 21st century, making it a holiday destination guaranteed to inspire.
An awe-inspiring landscape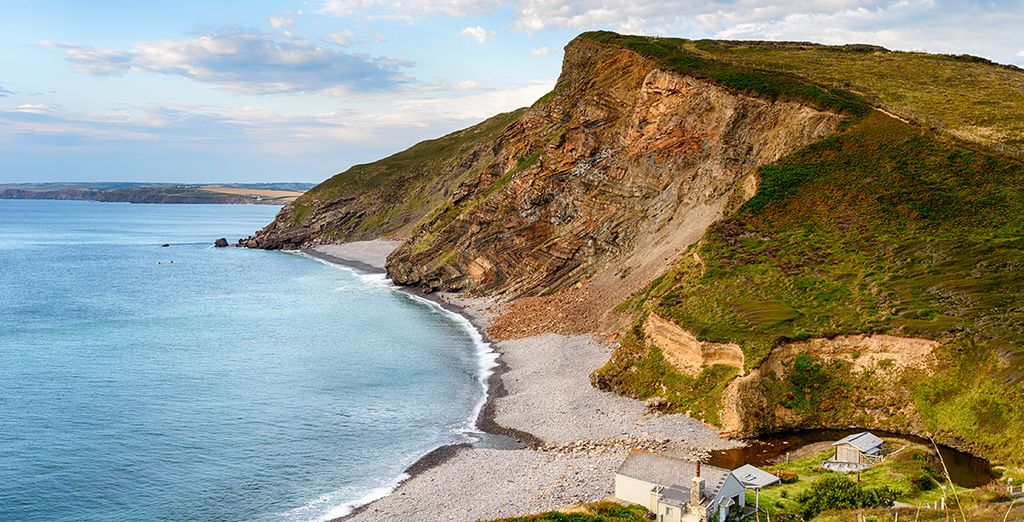 No holiday to Cornwall would be complete without taking in the stunning scenery. Take a gentle stroll along some of Cornwall's 300 miles of rugged coastline and you'll be following the paths that generations of visitors and residents have enjoyed since the fourth century BC when locals at Belerion (now Land's End) extracted tin from beneath the Cornish landscape to trade with foreign merchants arriving on the shores. The tin ore may have been exhausted, but the breath-taking landscape still draws visitors in their hordes, some of whom visit Cornwall to surf and bodyboard on the wild seas of the Atlantic alongside the seals and basking sharks.
For those seeking less adventurous pursuits, a coastal hike is an unforgettable experience, with wildflower meadows bordering sheer cliffs and sandy dunes, while the often-deserted beaches are a haven for children who love to explore the rock pools after the tide has retreated. It isn't difficult to understand why, for centuries, artists, poets and sculptors have flocked to Cornwall to be inspired by its beauty.
A land of myth and mystery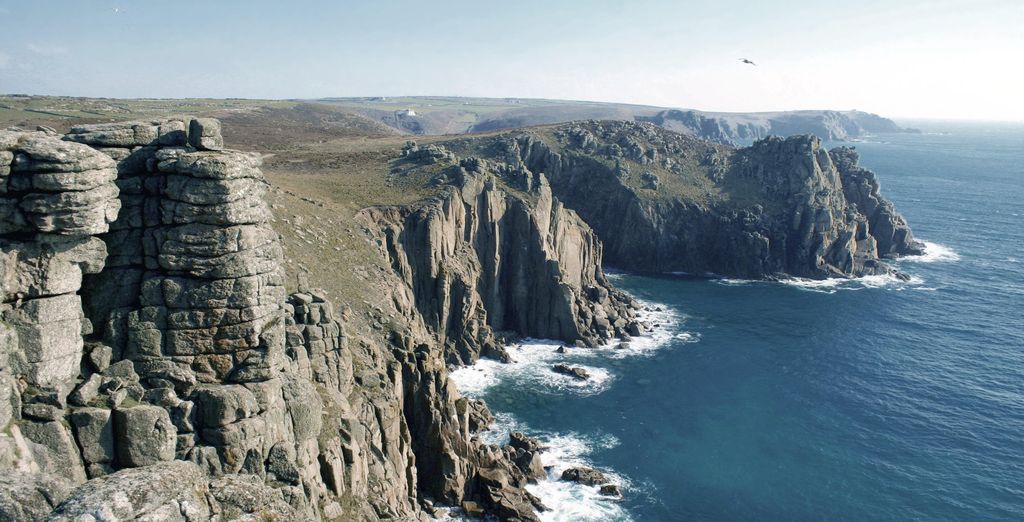 Cornwall is, of course, the land of Arthur, the sense of mystery no more apparent than at Tintagel Castle, reputedly the birthplace of the legendary king (and Merlin's Cave lies close by too). This most atmospheric of castles – arguably one of England's most impressive forts – crowns the top of a rocky precipice, fully exposed to the Atlantic weather, making one wonder how exactly Tintagel Castle has remained unmoved for the best part of eight centuries. However, legends don't stop at Tintagel. A trip along the granite causeway to St Michael's Mount, where legend has it a giant once walked, will propel you into a timeless community where stunning views from the castle turrets, freshly cooked seafood in local restaurants and a riot of colours and fragrances in the tropical gardens await.
Cornwall is simply an unmissable British destination unlike any other. Whether you enjoy a weekend break or an extended stay, our handpicked luxury hotels will guarantee you a great deal. Sign up today to browse our offers on holidays to Cornwall and further afield or to be notified of upcoming deals.
FAQ Holidays Cornwall