Holidays to Bulgaria



Table of contents
Bulgaria, one of Europe's oldest countries, is often overlooked as a holiday destination. But keen travellers to this blessed land can enjoy all the laid-back charm of European culture, without the hordes of tourists. This friendly country with a tumultuous history is a treasure trove of festivals and landmarks, from Roman ruins to Ottoman mosques, and from museums to art galleries. And it's one of the few European countries where you can squeeze in a quick breakfast by the beach in the morning, a steaming coffee in the capital at lunchtime, and a hearty dinner after an afternoon of skiing. You can enjoy all this and more in a single day on Bulgaria holidays.
The Top 5 Things to Do in Bulgaria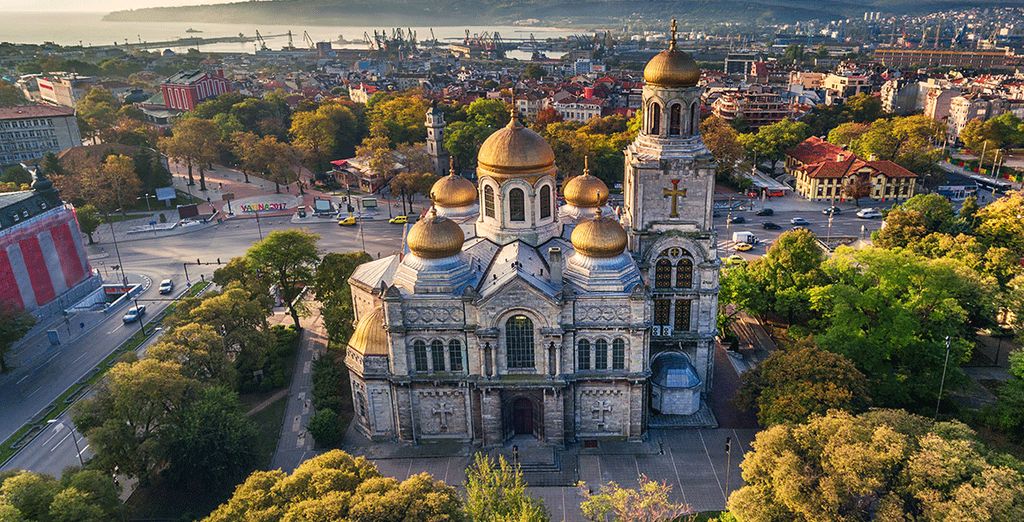 1. Smell the Roses
?
Bulgaria is famous for the sweet-scented roses that go into the making of its rosewater and cosmetics. They grow in Rose Valley, at the foot of the Balkan Mountains, and they bloom between May and June. It's here that the Rose Museum and the Thracian Tombs lie, a fitting place for a burial ground for Bulgaria's ancestral kings.
2. See Veliko Tarnovo
?
Some 120km from Sofia, Veliko Tarnovo is off the beaten path. But this small cobblestone town, once the second-largest of the Bulgarian Empire, is worth visiting for the historical sights alone. Perched atop a hill and protected by the Yantra river from invaders, but not so much from tourists, Tsarevets Fortress is a medieval monument that dwarfs the ornate churches and the quaint shops of the old town with its architecture.
3. Watch the Waterfalls
?
Between Sofia and Veliko Tarnovo and Sofia you'll find Krushuna Waterfalls, Bulgaria's most spectacular falls. There are two routes to it, one reaching the bottom, and a harder one taking you to the top, through slippery slopes and with several caves along the way. As is splashes down, the water catches on lovely hues of blue and green, like something out of a fairytale.
4. See the Stone Forest
?
No trip to Bulgaria would be complete without a visit to the Stone Forest, one of only a handful of deserts in Europe. Also known as Pobiti Kamani, this 13 sq. km. area boasts sand dunes peppered with 50-million year-old stone columns, that are hollow within and quite large, some up to 7m x 3m in size.
5. Party on Sunny Beach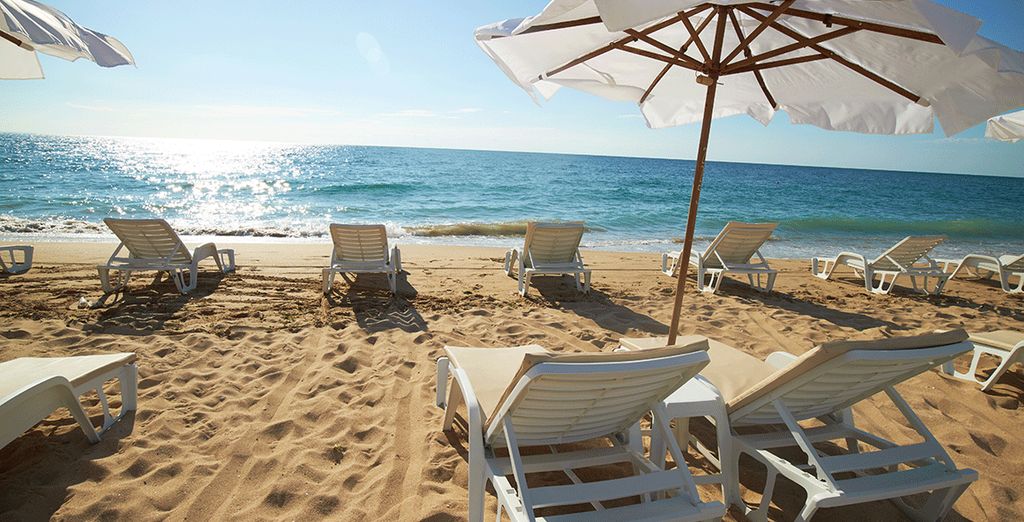 When it comes to nightlife, Sunny Beach will not disappoint. North of Burgas and close to the charming town of Nessabar, this resort is Bulgaria's biggest and most famous for its lively vibe. Bar crawls, parties, and an all-round crazy nightlife make this a must-see for travellers on a fun quest.
Our Best Hotels in Bulgaria
There's something for everyone in Bulgaria, and the same applies to hotels. Though most travellers prefer the beachfront, there's no shortage of Voyage?Privé hotels for Bulgaria holidays where people come alive on the ski slope or in the shopping district.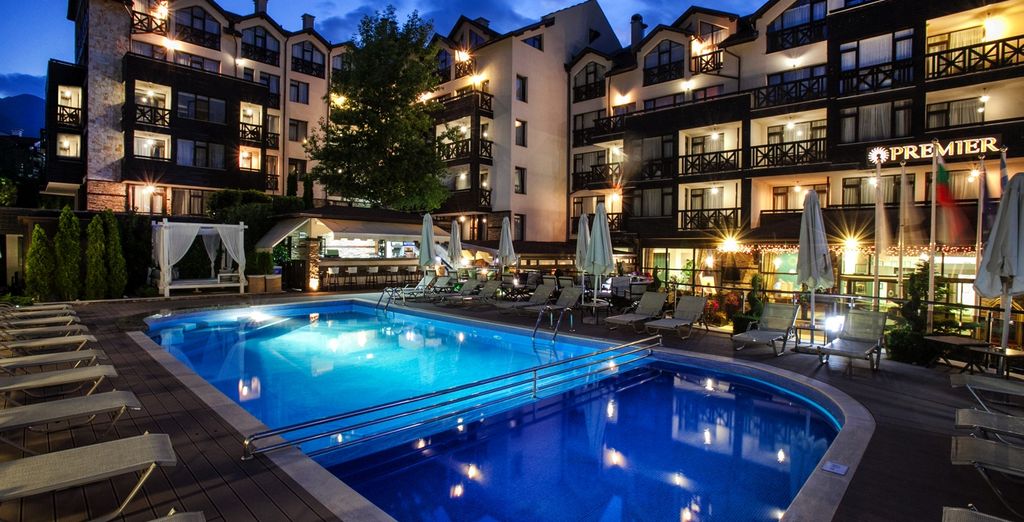 A stone's throw away from Bansko's historic centre, the Premier Luxury Mountain Resort 5-star hotel is blessed with views of picturesque summits hovering above rolling lush hills and pristine woodland. Guests at this acclaimed hotel are pampered with outstanding spa facilities, pools, and tastefully decorated rooms. All this mere steps away from the state-of-the-art gondola and the buzzing après-ski scene.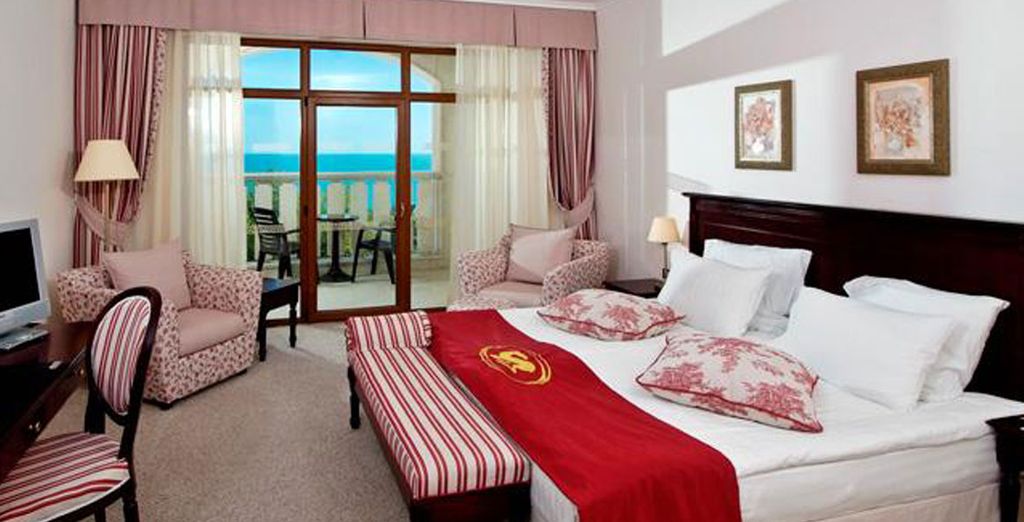 On the opposite end of the country, but no less impressive is the 5-star colossus that is the Meliá Grand Hermitage in Varna. It's here, atop the Black Sea coastline, that you can enjoy stunning views from your balcony, pampering pool dips, delicacies at dusk, and in-house animation. Within easy reach from all the local festival halls, congress centres, and cultural hangouts, this hotel is no stranger to world-class entertainment.
?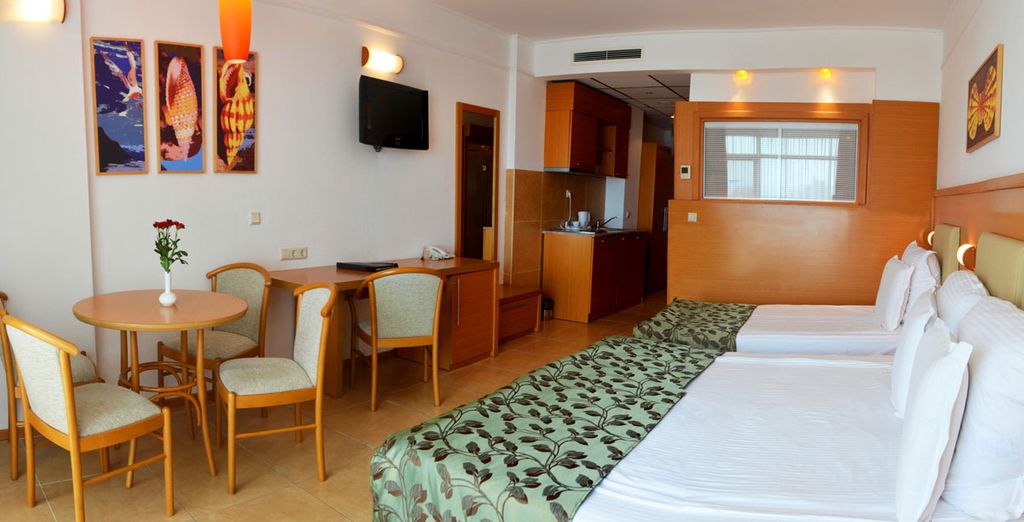 Not to be outdone is the award-winning Flamingo Grand Hotel near Balchik. This family-friendly beach resort boasts a mini splash park, a spa, a piano bar, a pool-side café, and an on-site club. It's also mere minutes away from Albena Beach and a 30-minute drive to the cultural hub that is the city of Varna.
?
?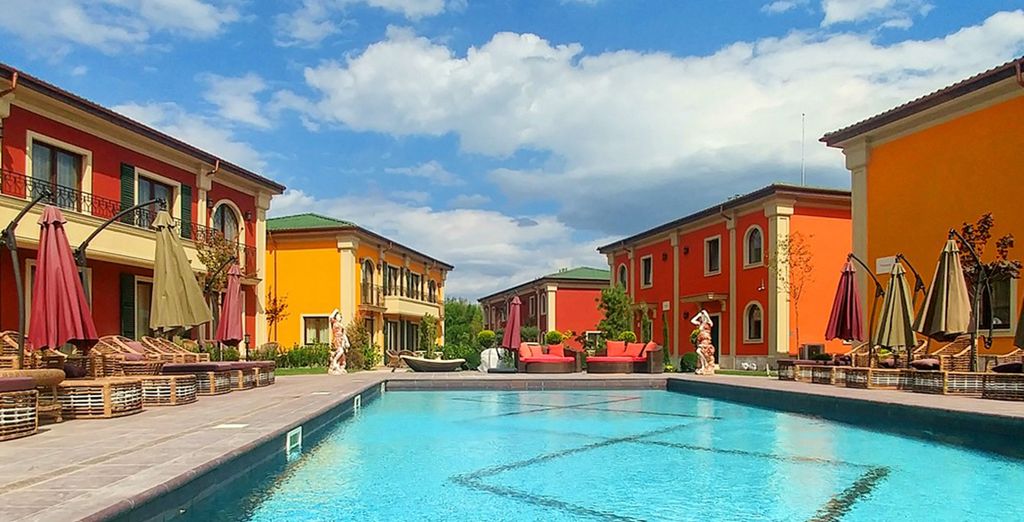 For an unconventional getaway with the kids, look no further than the Thermo Eco Village in Kranevo. Nature enthusiasts come for the mineral and seawater pools, including an Olympic-sized one, the water slides, the sports facilities, the Finnish sauna, the outside jacuzzi, and the view of the Black Sea. If lounging on Alberta beach with a complimentary sunbed and umbrella doesn't feel right, then there's the famous Golden Sands resort just minutes away.
?
?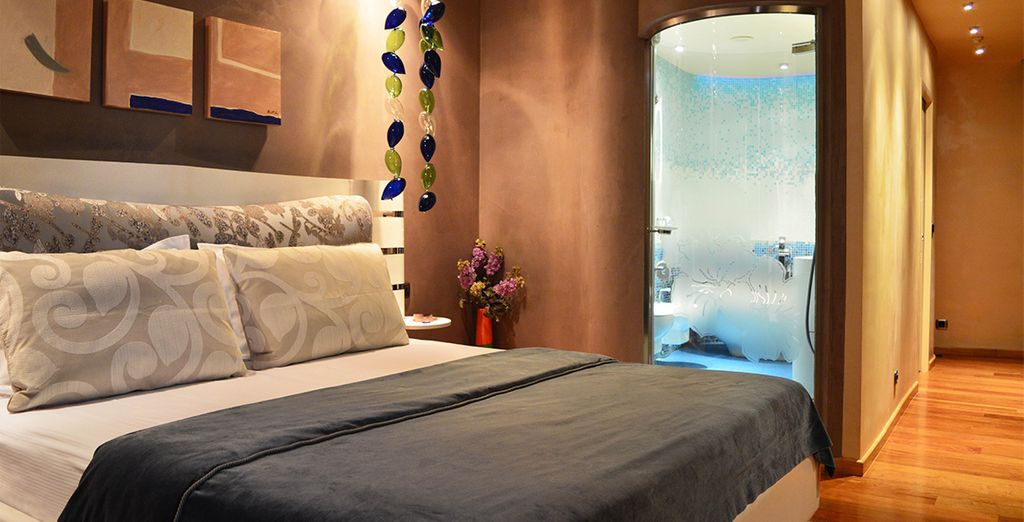 The newly-renovated 4-star Les Fleurs Boutique Hotel in Sofia is a floral themed edifice in the heart of the shopping district and within walking distance from the Archaeological Museum. Each one of its tastefully decorated double rooms makes for an unforgettable couple's retreat.
When Is the Best Time to Go on Holiday in Bulgaria?
Bulgaria is an excellent year-round destination. From June to August, the beaches swell up with tourists, but overcrowding is never an issue with Bulgaria holidays. From September onwards, the ski resorts in the west come alive as well, buzzing with activity. As for cultural hubs like Sofia and Varna, music and arts festivals tend to take place in the summer. But anytime is a good time to visit, really, especially since most sights and resorts are within a few hours' drive from Bulgaria's five major airports.
Going on Holidays to Bulgaria
Bulgaria's three main airports, Sofia, Burgas, and Varna, carry millions of passengers per year, and regular flights operate from most major European capitals and large cities. Within Bulgaria, people tend to travel by taxi, with the iconic green light flashing often on busy city streets. Rail, tram, and bus services also operate routinely, but the standards aren't up to par with those of major European cities.
Enjoy Your Holidays in Bulgaria
Bulgaria's beach resorts are the ideal destination for young families, while couples prefer to explore Sofia, Burgas, and Varna, and adventurous families like the ski areas in the west most. But there's something for everyone to do in Bulgaria, including pilgrimages and church visits, arts and music festivals for the young at heart, and historic monument tours for those with an affinity for history and politics.
The Opinion of?the?Voyage?Privé?Travel Expert on Bulgaria
?
If ever you need a reason to visit Bulgaria, start with the reassurance that the richness of its cultural heritage is surpassed only by the beauty of its natural landscapes. It's a place of true beauty, blessed with some of Europe's brightest beaches, most adventurous ski slopes, and most spiritually rewarding cultural monuments.
Cultural tourism
Bulgaria is a country steeped in history, with a multitude of historic landmarks and buildings dating back thousands of years. If you're looking for a cultural holiday, look no further. Discover Bulgaria's Medieval and Byzantine fortresses; Roman cities; beautiful churches and monasteries; 36 cultural reserves; sanctuaries and mosques, in a land which boasts an amazing 40,000 registered historical monuments.
Among the historically-significant places to visit are those which are listed by UNESCO as sites of World Cultural Heritage. These include the Kazanlak Tomb, dating from around the 4th century BC; the 8th century Madara Horseman; the Thracian Tomb, near Razgrad, dating from the 3rd century BC; the 10th century Boyana Church; the 10th century Rila Monastery; Ivanovo's rock churches and the Old Town in Nesebar. Bulgaria's historic monasteries have been at the forefront of preserving Bulgaria's Orthodox culture and faith for centuries.
Bulgaria's beaches and coastal activities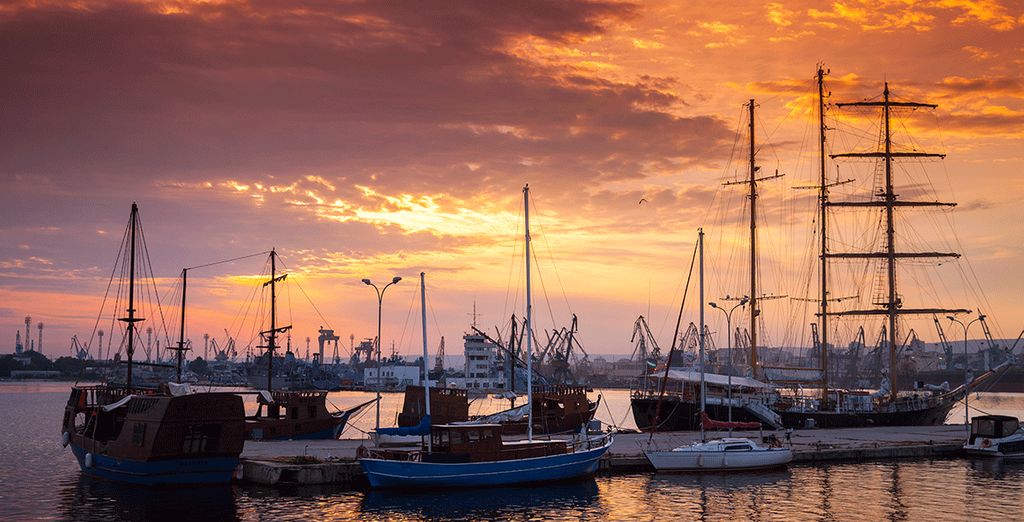 The Black Sea Coast is a popular destination for summer holidays. Anyone interested in luxury holidays in Bulgaria couldn't fail to be impressed by its beautiful coastline, which continues for 378km and has 209 golden beaches. Aside from relaxing and sunbathing, the beaches offer a variety of water sports, including surfing, diving, water skiing, fishing and underwater exploration. In 2011,the beaches at Varna, Albena, Dyuni, Pomorie, Elenite, Sozopol, St Vlas, Sunny Beach and Sunny Day beach were recognised by international quality standards for their excellence.
Shopping and local cuisine
Luxury holidays wouldn't be complete without excellent retail and dining facilities. As a rule, world-famous brands can be purchased in Bulgaria at reasonable prices. Bulgaria's diverse shopping experience includes major shopping malls, smaller shops in the resorts and local retailers lining the pedestrian zones, where traditional Bulgarian goods and souvenirs can be bought. Royal Beach, in Sunny Beach, the largest shopping centre on the Black Sea coast, houses more than 140 shops, a spa centre and even cocktail and piano bars.
Traditional Bulgarian cuisine is diverse and delicious, with specialities including salads, stews, breads, pancakes, fritters, cheese, rice, spinach and meat dishes. Many popular dishes are grilled, including meat balls, meat pieces and sausages. Food is traditionally served in clay pots, including casseroles. Local dishes include kavarma, chomlek and kapama,based on traditional recipes, which have been handed down over the centuries.
Whether your passion is sight-seeing, water-sports or dining out, sign up today and see our handpicked holiday deals to Bulgaria and enjoy our selection of luxury hotels at exclusive prices, offering exceptional discounts.