The Best Time to Visit Croatia



Table of contents
What is the best time to visit Croatia?
Famed for its unspoiled nature, Croatia is a small, welcoming destination. As it lies at the crossroads of Central and Southeast Europe on the Adriatic Sea, it is considered to be both Central European and Mediterranean. The capital of this croissant-shaped country is Zagreb, although it has other beautiful towns that make perfect holiday destinations, such as Dubrovnik, Makarska and Split. If you are interested in hitting the beach, Croatia provides 5,835 km of coastline and boasts 1,244 islands and islets.
Climate and season in Croatia
Relatively warm sea temperatures (for example, Split's sea temperature ranges from 14° C-25° C), mean Croatia is perfect for people who love to swim in the ocean. The climate in Croatia is typically Mediterranean, which means that it experiences beautifully warm and sunny weather during the summer and a cooler, occasionally wet, winter. Because of this, there are three distinct seasons in Croatia: the low season, two shoulder seasons and the high season.
When is the best time to visit Croatia?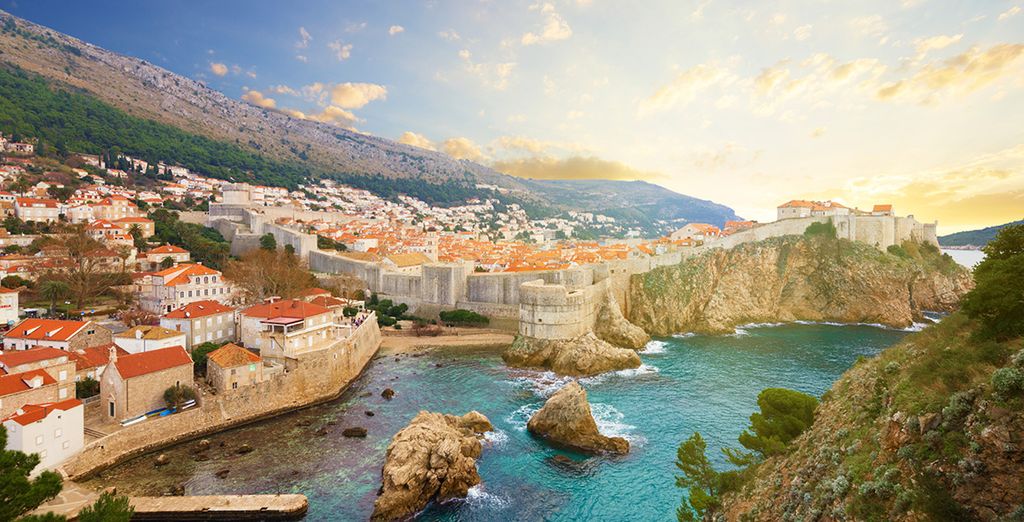 In Croatia, the peak tourist season is also known as high season, when the weather is at its best. However, there are still lots of lovely opportunities in Croatia during the low season and shoulder seasons.
High season
The high season runs from mid-June to mid-September, with tourists usually visiting during the last week of July and the first two weeks of August. We recommend you avoid travelling to Croatia during these peak three weeks. You will find the summer months are a perfect time to make the most of Croatia's impressive coastline, then cool off with a dip in the sea. The weather is very hot and sunny, with temperatures ranging from high 20° C to mid-30° C. The sea is also warm – averaging about 24° C. However, there are two downsides to visiting during the high season:
1. Cost: As it is peak tourist season, the prices of food, accommodation and excursions tend to be higher at this time of year.
2. Annual holiday: The summer is when most Europeans take their holidays, so you may find that some restaurants and cafes have 'shut up shop' to take their own break.
Alongside sunbathing and sea swimming, there are a plethora of activities to keep you occupied during a stay in Croatia in the high season. One of our favourites is ticking off the UNESCO World Heritage sites; for such a small country, Croatia is home to eight of these landmarks.
Old City of Dubrovnik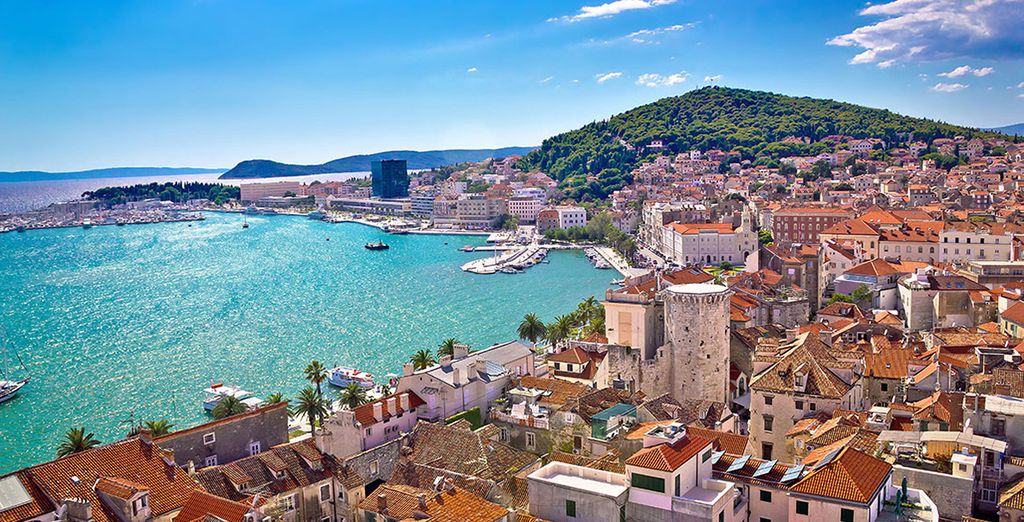 Known as 'The Pearl of the Adriatic', Dubrovnik is situated on the Dalmatian Coast to the south of the country. It became an important Mediterranean sea power from the 13th century onwards. The stone walls of the Old City, built between the 11th and the 17th centuries, are remarkably well preserved and offer fantastic views of the city and surrounding lush green islands. It is also home to the Dubrovnik Summer Festival, which takes place in July and August. Game of Thrones fans will love taking a themed tour to see the locations for the fictional King's Landing and Qarth.
The Cathedral of St James in Šibenik
Three different architects were responsible for building the Cathedral of St James in Šibenik, located on the Dalmatian coast. They used a fusion of styles from across the 15th and 16th centuries, so the building now has both Gothic and Renaissance influences. The result is a unique, distinctive destination. Look out for the remarkable frieze with its 71 sculpted faces.
Shoulder seasons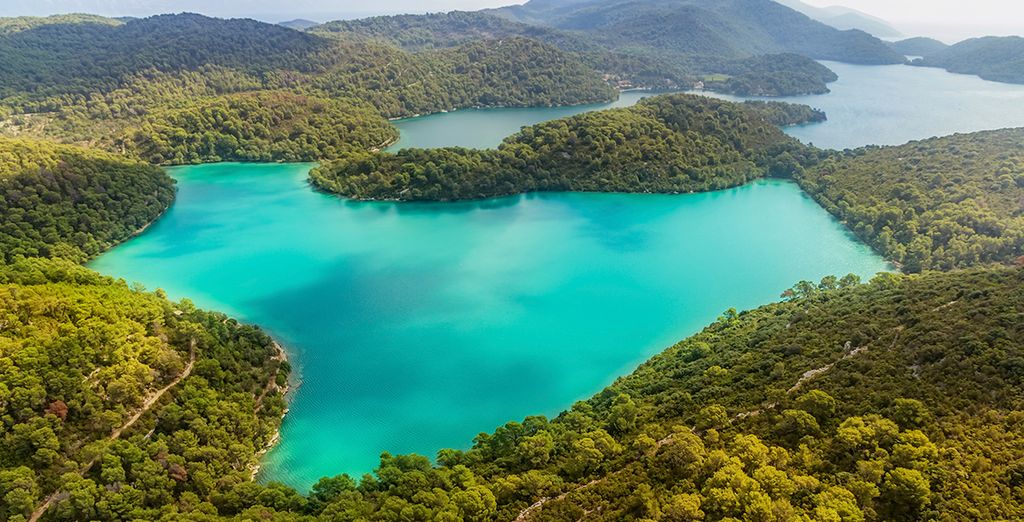 There are two shoulder seasons in Croatia: the first runs from May to mid-June and the second from mid-September through October. It is an excellent time of year to visit, as all activities, restaurants and hotels are open to receiving guests at this time. The temperature dips a little, averaging low 20°C, with slightly chillier nights. The sea cools down too, but there are plenty of swimming pools to jump into if you prefer. Plus, all of the sights are much less busy at these times.
Zagreb Beer Fest
One of the best events during the shoulder seasons is the Zagreb Beer Fest. The festival is not just a celebration of the drink, but also a major free music event, and it is one of the top attractions in Croatia. It takes place at the end of May and offers a wide selection of Croatian beers, loads of live concerts and fantastic music throughout. It is a great way to chill out and absorb some local culture.
Low season
Spanning November to April, the low or winter season in Croatia tends to be quiet and is not an ideal time to visit if you are looking for outdoor adventures. Many hotels, restaurants and activities are closed, so there is less to do. In addition, the beaches tend to be a lot quieter, due to the colder weather – which has an average temperature of 10° C. There also tends to be a fair amount of rain, which may put some travellers off. The best place to visit in winter is Zagreb, as it is the only place in Croatia that remains buzzing at the time of year.
Zagreb
Although it is the capital, Zagreb is surprisingly often overlooked by tourists. It does not have access to any beaches but is home to a large variety of restaurants, bars, cafes and shopping opportunities. It is an ideal destination for a short winter getaway and the perfect place to sample the culinary delights of Croatia.
What to bring to Croatia?
What you pack should depend on the time of year you visit. We recommend the following items for various seasons:
High season
Sun cream
A hat
Water bottle
Waterproof shoes for getting across pebbly beaches and taking a dip in the sea
Shoulder season
An extra layer, as the weather can change quickly
Your driving licence and insurance details, if you are planning to hire a car
Low season
Warm clothes
Waterproof jacket
Swimsuit for visiting one of the fantastic spas