The Best Time to Visit Venice



Table of contents
When is the best time to visit Venice?
There is no doubt that Venice is the ultimate postcard-perfect destination. The hundred-plus islands are home to a charming collection of brightly painted buildings, winding canals and romantic bridges. Then, there are the mouthwatering meals and world-class wines that any visit to Italy promises. It is for good reason that this tiny city in the north-east of the country is one of the world's most famous holiday spots. Of course, that also means it gets crowds to match.
The seasons in Venice
Venice has a continental climate that gives the city distinct seasons, each with its own charm. In the summer months, average maximum temperatures reach the mid to high twenties, then fall closer to 5°C mid-winter. Unlike much of the neighbouring north of Italy, Venice has very little snow. As for rain, you can expect it year-round, with slightly higher levels in the spring and autumn.
When to visit to avoid the crowds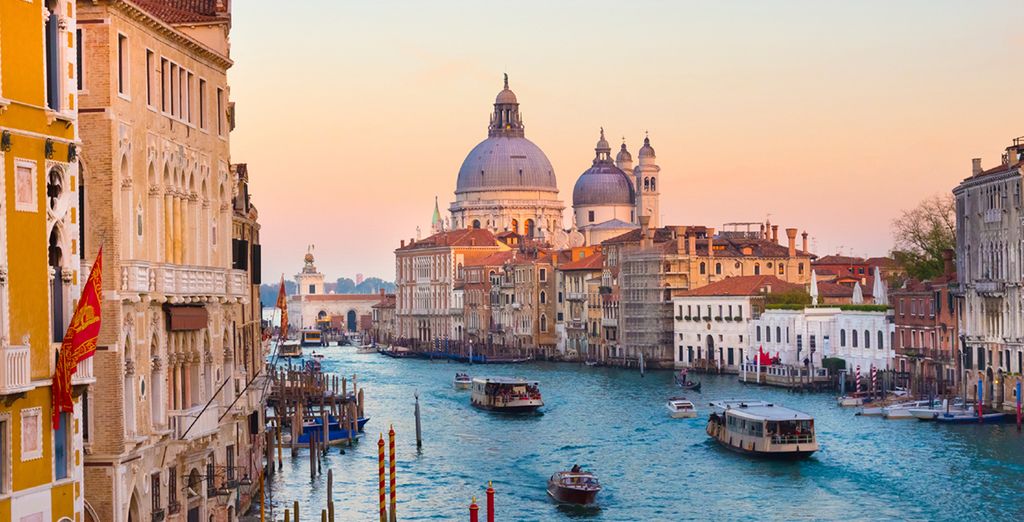 If Venice is on your list for a weekend away, you are not the only one. Approximately 20 million tourists visit this historic city each year. And when you consider that the resident population is just 60,000, it starts to become clear why overcrowding has become a problem. As well as the disruption for residents, there is also the environmental impact that comes with increased footfall, especially when that footfall arrives by large boats.
To avoid the crowds, the best time to visit Venice is between November and April. In the peak summer months, more than one million visitors can flood into this magical city. From late autumn to early spring, however, the figures are closer to half this. That means spending less of your holiday waiting in queues, and the opportunity to enjoy incredible views with fewer obstructions. It will be also far easier to get a reservation at that top restaurant you have read about, and you can enjoy cheaper rates for transport and accommodation.
This can also be the best time to get to know the locals, simply by sitting down for a morning espresso in a local bar. You can discover what it is really like to live in one of the world's most fairy-tale destinations. Yes, the weather will be colder, but that is nothing that a few layers cannot fix.
If you do go in winter, bear in mind carnival time – the last two weeks before Mardi Gras, or Shrove Tuesday. The crowds will be back for this city-wide celebration, but the trade-off is the unique experience of enjoying the city's world-famous parades and masquerade balls. You can also indulge in traditional doughnut-like sweets as you dance around under a shower of confetti.
Sail away on a gondola ride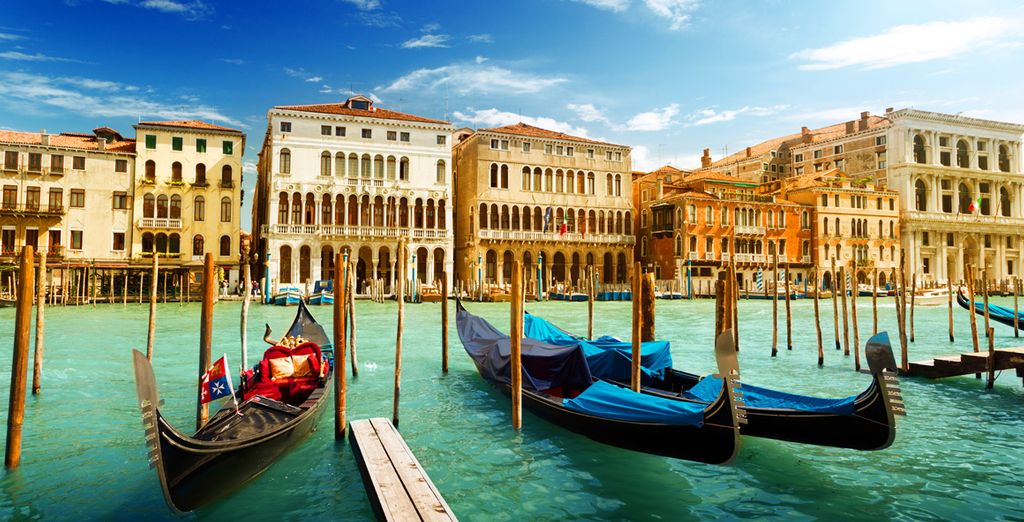 A gondola ride is a must-do for many visitors to Venice. For centuries, gondolas were the main means of transport in the city. And in the 17th and 18th centuries, thousands of these elegant boats wove their way through the myriads of canals. Skilled craftsmen made gondolas for wealthy Venetians who were in competition to have the most beautiful boat. Nowadays, the competition is for the best photograph.
You can take a gondola ride at any time of year. In terms of the weather, you will probably enjoy your romantic gondola ride most in spring or autumn, when the temperatures are more moderate. However, as long as you are dressed for the weather, you really can go any time.
When Venice is busy, its canals are busy too. At peak season, you might even find yourself stuck in the occasional watery traffic jam. Therefore, avoiding the summer can help you have a more relaxed experience. On a cold winter's day, it is possible to find yourself with one of the city's picturesque waterways all to yourself.
Looking for a culture hit?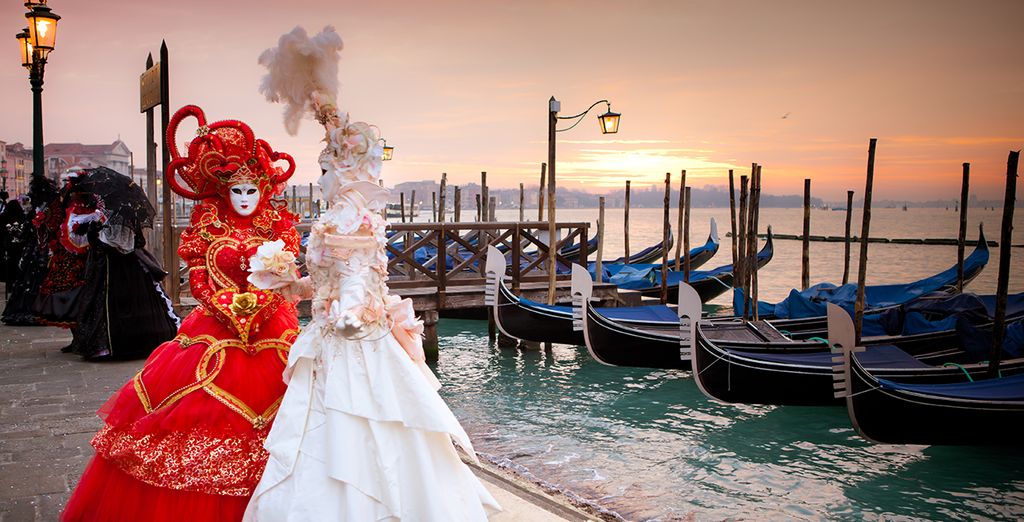 Venice is home to some of Europe's most famous cultural sites. The iconic St. Mark's Square, with its regal 10th-century watchtower, is the starting point for many a visitor. For art lovers, there are galleries galore, whether your tastes lie more with the Italian masters or the latest in contemporary works. In the city's museums, you can step back in time and immerse yourself in the world of 18th-century Venice.
Part of the pleasure in Venice is simply to be found by walking along the streets and admiring the buildings, bridges and meandering canals – not least the Grand Canal. You cannot walk far without stumbling across one of the city's churches, often home to their own historic artworks. Plus, you can climb the bell tower of St. Mark's Basilica and get dazzling views across Venice and all its islands.
Many of Venice's cultural highlights are indoors, so you can enjoy them year-round. In winter, step inside and warm up from the cooler temperatures outdoors, while in summer, the interiors can provide you with some welcome relief from the afternoon heat. The winter months guarantee fewer crowds, which means shorter queues and the opportunity to get up close and personal with some of the world's most famous cultural delights.
What to pack for Venice
You can enjoy Venice at any time of year, but bear in mind its changing seasons and make sure you dress for the weather.
You can enjoy Venice at any time of year, but bear in mind its changing seasons and make sure you dress for the weather.
In winter: Wrap up warm, ready to take in the city's sights and snuggle up on a gondola. Bring plenty of layers.
In summer: Pack light layers and your most stylish sunglasses to make like an Italian on warm summer days.