The best sun holidays Barcelona has to offer



Table of contents
Book your sun holidays now. ? Flights & Hotels Up to 70% Off ? Find The Best Sun Holiday Deals on voyage-prive.co.uk
Sun holidays to Barcelona
A relaxed cultural haven, Barcelona combines the best of the region's architecture, history and art with tempting delicacies; a perfect Mediterranean holiday destination. Bathed in sunlight for much of the year, Barcelona is the perfect place for your sunny holiday. Enjoy the mix of Gothic and Modernist design, indulge in local wines and home-cooked dishes, or visit the city's many beaches. A perfect place to mix sightseeing with relaxation, the city has something for everyone. Come summer, festivals showcase the best of the region's cultural and artistic talents. The city's artistic legacy can be felt all around, from the Picasso museum to Gaudi's ever-present influence in buildings and monuments across the landscape.
The Voyage Prive travel expert's opinion on sun holidays to Barcelona
Two hours south of the Pyrenees in France on the north eastern coast of Spain, Barcelona is a jewel amongst Mediterranean holiday destinations. The region has its own unique, proud, cultural identity. We love the richness of the artistic legacy here and particularly enjoy finding treasures in the many art galleries and museums. Eating out is a delight - family-run tavernas and Michelin star restaurants all have a shared spirit and passion for food. The perfect relaxed holiday destination with culture thrown in - not to be missed.
Top 5 things to do/see in Barcelona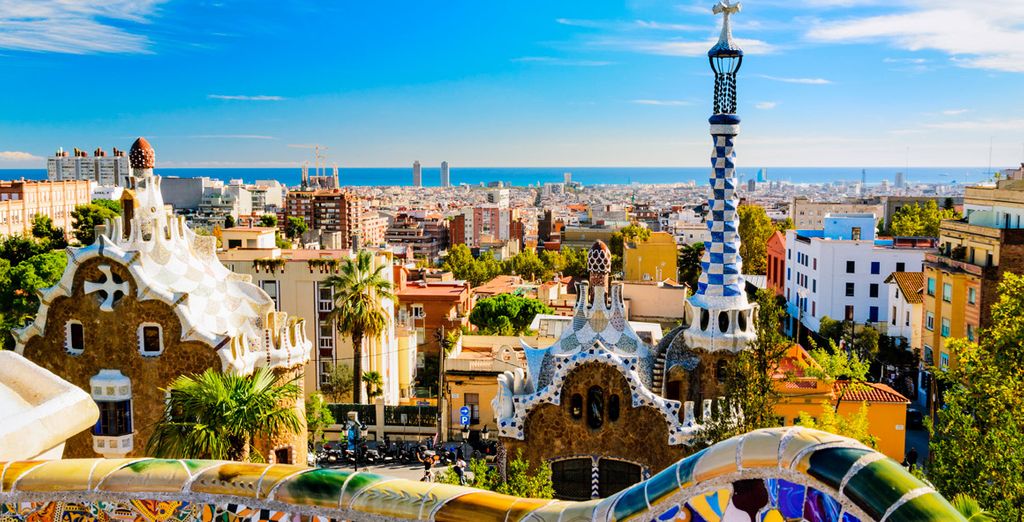 1. Tour Gaudi's masterpieces

No visit to Barcelona would be complete without a tour of its architecture. In Park Güell, travellers can discover any number of Gaudi treasures before picking up a souvenir in the Casa-Museu Gaudi. The museum was designed by Gaudi himself, and contains a gift shop full of perfect momentos. A walk around brings further delights and stunning buildings can be found across the length and breadth of the city. La Pedrera, Casa Vicens and the Sagrada Familia are must-sees.
2. Revel in religious iconography

The city's rich cultural history includes the famous Gothic Cathedral and the stunning Santa Maria den Mar, built in the fourteenth century. The cinematic cathedral houses a collection of chapels. Travellers without a fear of heights will enjoy stunning views from the rooftop, accessible via a lift. Inside, the Santa Maria del Mar is similarly enchanting, its giant rose window and single nave creating a sense of real majesty.
3. Can Calopa

Though neighbouring France may have more of a reputation for fine wines than its Spanish cousin, Barcelona is punching above its weight in the grape stakes. At the Can Calopa farmhouse visitors can enjoy locally made red wines. There's a social element to the enterprise, too - the majority of people working to make wine here are 'unprotected', those with family and psychiatric difficulties. A visit here makes a refreshing and delicious break from the bustle of the city centre.
4. Museu Nacional d'Art de Catalunya (MNAC)

Barcelona's National Museum includes art dating back to the 12th century as well as more contemporary 20th century pieces. The Gothic and Romanesque collections showcase religious murals and frescoes which once hung in local churches. The curators have taken great care in preserving a huge chunk of the region's cultural and historical inheritance. Alongside art, travellers can step back in time with collections dedicated to furniture and other artefacts from bygone times.
5. Museu Picasso

The Museu Picasso is filled with artistic treasures, but these aren't the only reason to visit. A collection of courtyards and medieval buildings make up the Museu Picasso, a beautiful setting for these treasured artworks. Whilst many of Picasso's later and more famous works are housed elsewhere, exhibitions here give a unique insight into his artistic development from as early as age 15. Particularly popular are the dove paintings, which form part of the exhibition in the final rooms.
Which hotel to choose in Barcelona
Close to the city centre but outside of the main hustle and bustle, the Gran Hotel La Florida is the perfect peaceful base from which to explore Barcelona. Offering spectacular views from 500m above the city, the hotel has a rooftop bar, the perfect place to enjoy a sunset cocktail or morning coffee. A shuttle bus offers easy access into and out of the city, a 15 minute drive away. Including a L'Occitane spa and with a relaxed Spanish vibe, the hotel is perfect for a holiday combining sightseeing with a healthy dose of relaxation.
The H10 Urquinaona Plaza brings a modern style and glamour to its historical surroundings, creating a grand and striking space. An ornate staircase in the reception lounge continues the theme, starting your holiday with a feeling of pure luxury. Travellers looking for a sunny holiday will enjoy the sun-terrace and plunge pool, where you will find striking cityscape views to gaze on from your lounger. More active travellers will enjoy the hotel's gym. Centrally located, the hotel is the perfect base from which to explore the city before returning to refuel in the hotel's super stylish restaurant.
Another jewel in H10's crown, the Marina Barcelona has a stunning skyline rooftop pool from which guests can enjoy views across Barcelona. Slightly outside of the bustle of the main town, iconic sights are just a 15 minute walk from the hotel. The Villa Olimpica neighbourhood in which it sits is conveniently located for beaches, perfect for enjoying a holiday in the sun. Contemporary, clean and stylish, with luxury finishes and sumptuous dining options, the hotel is the perfect retreat. Friendly staff are more than happy to help travellers make the most of their stay, too.
Practical information about Barcelona sun holidays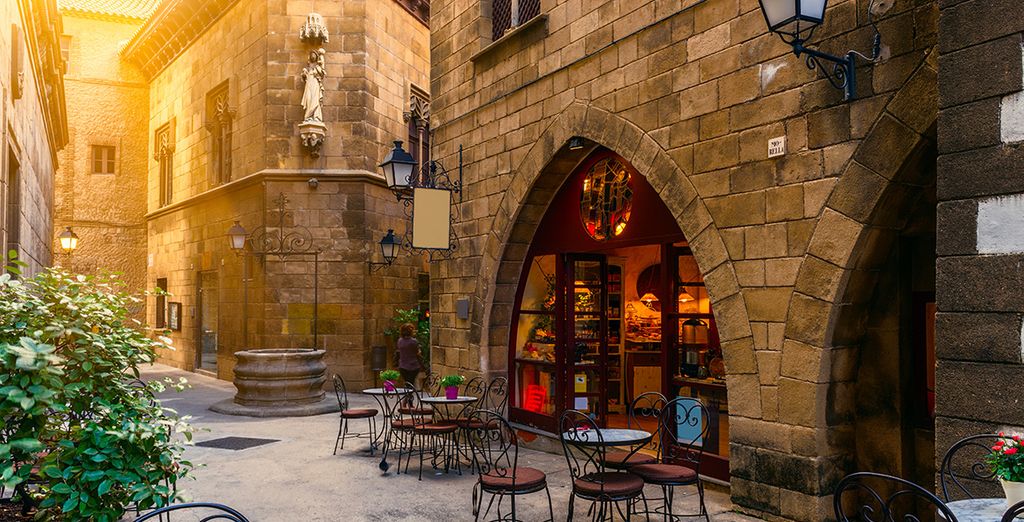 What is the weather in Barcelona

Summer in Barcelona is warm and humid, but often doesn't reach the soaring temperatures found in other regions in Spain. August is particularly warm, with long sunny days. With a mixture of beaches, culture and other activities on offer, Barcelona is a great place to visit in the sun. At other times it is cooler, so those wishing to make the most of the many sights might wish to travel in Spring or Autumn, when walking around is more comfortable. The winter months are cooler and sometimes rain-prone, particularly late autumn and early winter.
What budget to plan?

Travellers can eat well in Barcelona for just €10 per head, with many tavernas offering set lunch menus for around that price. Lunch or dinner for two, with wine, comes in at between €50 and €80, whilst tickets to shows and concerts can be around €50 each.
Discover more offers for Barcelona : Stays, last minute, holidays, Week ends, city break, travel guide, sun holidays.
FAQ Sun Holidays Barcelona
Voyage Privé offers are only available to our members. Register online for free to access all our current sales and book your Sun Holidays to Barcelona.
Rated 9/10 by our members, the W Barcelona 5* is a modern hotel next to Barceloneta Beach where you can enjoy a stunning panoramic view of the city from the rooftop. For a stylish stay in Barcelona, chose the H10 Marina Barcelona 4* in the most modern area of the city with a rooftop pool.