Holidays to Helsinki: visit a spectacular capital



Table of contents
Spectacular architecture, intriguing culture, picturesque islands, green spaces and diverse eateries, you'll never run short of things to do in Finland's beautiful capital, Helsinki.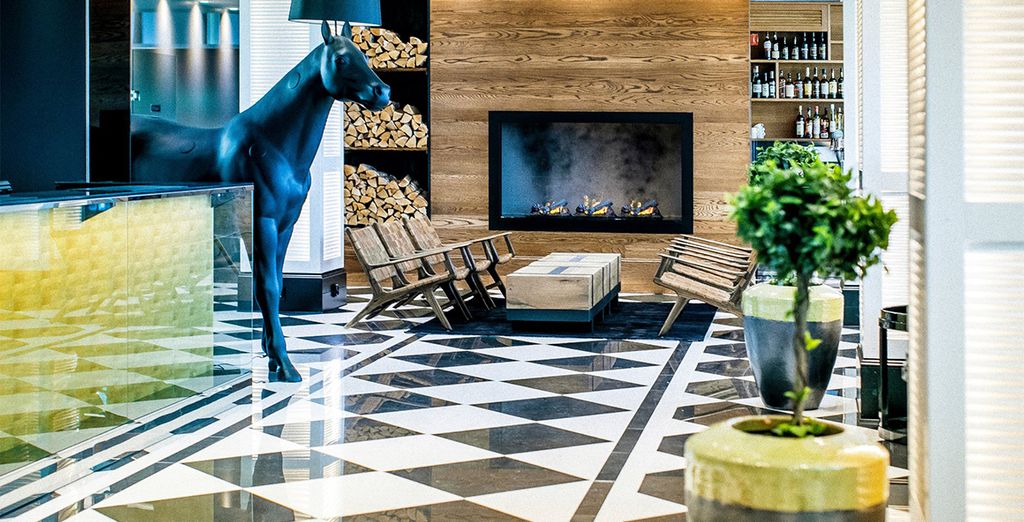 Unique cultural attractions of Helsinki
Helsinki sits at the edge of the Baltic Sea. A last-minute holiday to this unique location between East and West ensures a break in a beautiful city with a unique character unlike anywhere else you will ever visit.
The best cultural attractions
The cultural attractions of Helsinki include the breath-taking Sibelius Monument, created in honour of national composer Jean Sibelius. The monument, found in Sibelius Park, which is often the venue of many exclusive events, is a must for tourists and VIP visitors are regularly photographed under the striking tubular sculpture.
Impressive Church
No visitor to Helsinki should leave without a visit to the celebrated Temppeliaukio Rock Church, once a rocky outcrop, the church was blasted out of the granite bedrock in the heart of Helsinki. Lovers of unusual churches and architecture will also enjoy Kallio Church, a distinctive art nouveau style building visible from afar.
The magnificient architecture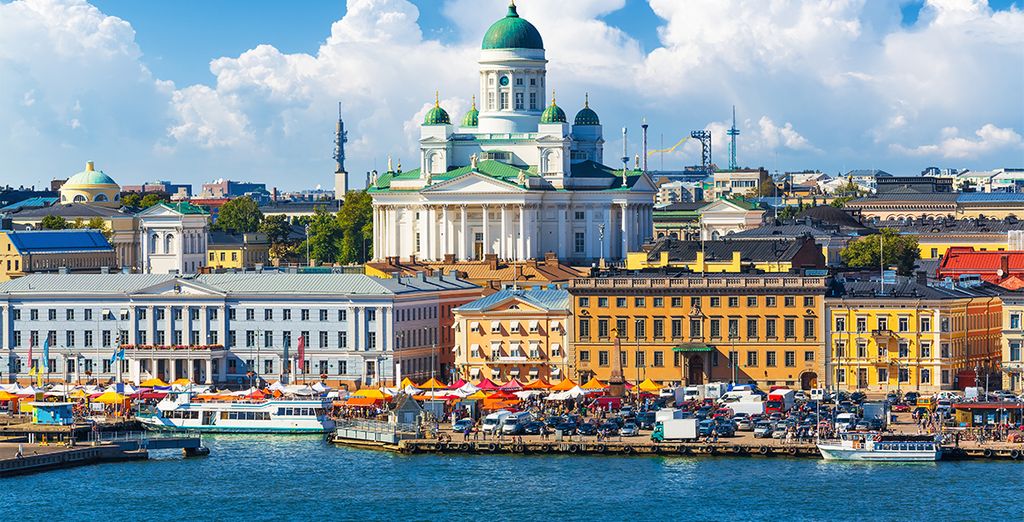 Visitors might like to take in a concert amidst the impressive architecture of Senate Square, home to Helsinki Cathedral and other famous landmarks and statues,.oO explore the Katajanokka peninsula where Uspenskin Cathedral, an elegant red brick 19th Century building, sits on a hillside overlooking the city.
A wander down Mannerheimintie, Helsinki's central avenue is highly recommended. Here you will find the Museum of Contemporary Art, Kiasma, with a collection of over 8000 works, known for world-class exhibitions by national and international artists. Other institutions on Mannerheimintie include the Parliament House and the National Museum, just one of many museums to be found in the city.
The Former home of Baron Gustav Mannerheim, the Mannerheim museum, is another popular tourist destination for lovers of culture. Carl Gustaf Emil Mannerheim was a Finnish statesman and military officer and the museum preserves and displays items related to his life and times. A stroll around the surrounding area will take in some of the interesting surrounding embassy buildings, and is well worth the effort.
Where to shop in Helsinki?
If you like to shop you will love the Galleria Esplanad, also known as the Fashion District Helsinki. The Galleria boasts around 40 top fashion and design shops, as well as beauty services and restaurants, spread across three floors.
The best park in Helsinki
After all that sightseeing and shopping, you might like to take a rest. Experience The Esplanadi Park, a beautiful green space in the centre of the city. Filled with wonderful flower displays, great cafes and picturesque picnic spots, the park is a favourite with locals as well as tourists. A great place for an ice cream or perhaps you will be lucky enough to visit when there are local bands playing.
The traditional Finnish market of Hakaniemi Market square is another must see in Helsinki and easily accessible by tram. It's a great place for souvenir hunters, for experiencing the local cuisine or searching out bargains.
Visit Helsinki with Child
Families with children will love the Linnanmaki Amusement Park with its variety of amusements, food kiosks and rides, which include a popular wooden rollercoaster, a water rafting track and a 3D spooky adventure.
Islands of the Helsinki archipelago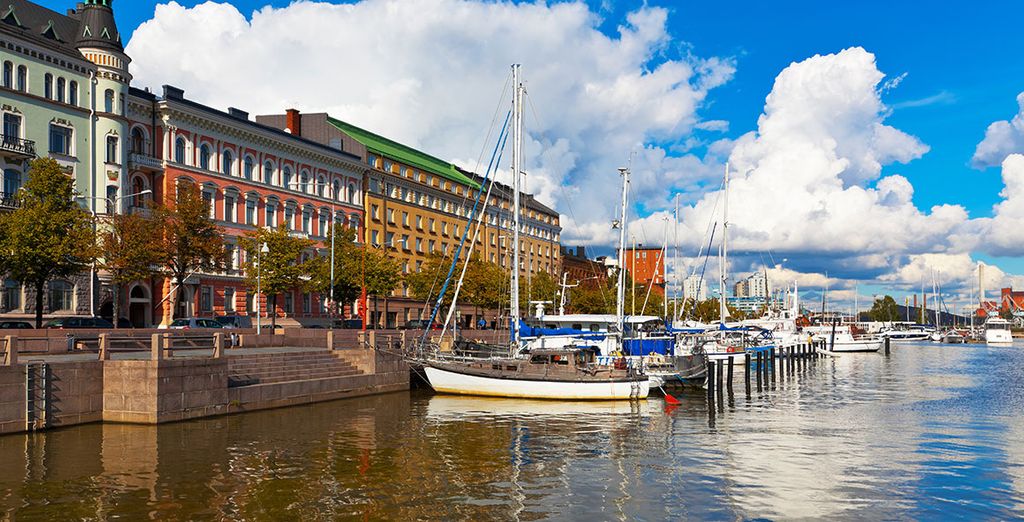 Our last-minute deals to Helsinki will provide the ideal luxury base from which to explore this modern, yet timeless city, revered for its design and technology, as well as being home to a range of exquisite cultural attractions and a launchpad to the picturesque islands of the Helsinki archipelago.
Some of the biggest and most popular islands include Suomenlinna and Seurasaari.
Suomenlinna Island
Suomenlinna is a UNESCO world heritage site, known as the Castle of Finland. It is a sea fortress built across six islands.
Seurasaari Island
Seurasaari is known for its wildlife, with particularly friendly red squirrels, as well as its midsummer bonfire celebration, and a fabulous Open-Air Museum, which has transplanted old wooden buildings from around Finland into dense island forest.
Pihlajasaari Island
Another popular island, (actually two islands joined together by a bridge), is Pihlajasaari. Pihlajasaari has no permanent residents and caters specifically for holidaymakers. One of the islands has a campsite and a nudist beach, while the other has two large beaches for sunbathing and swimming and a restaurant.
Vartiosaari Island
The island of Vartiosaari has a fascinating history. A rocky hill is thought to have been used as a warning beacon during the Viking Age. In modern times, Helsinki's wealthier residents built villas on the island. Today, visitors enjoy picking mushroom and berries during the summer and autumn, while the island makes a superb winter resort for skaters and skiers.
Over 300 islands make up the archipelago of Helsinki. Each has its own personality, from the remote, peaceful and rural to more activity focused and lively spots. Many of them are very close to shore and make popular day trips or stopovers for tourists and locals. There are numerous regular ferries and cruises that offer services to the islands from the bustling harbour side market square.
Something for Everyone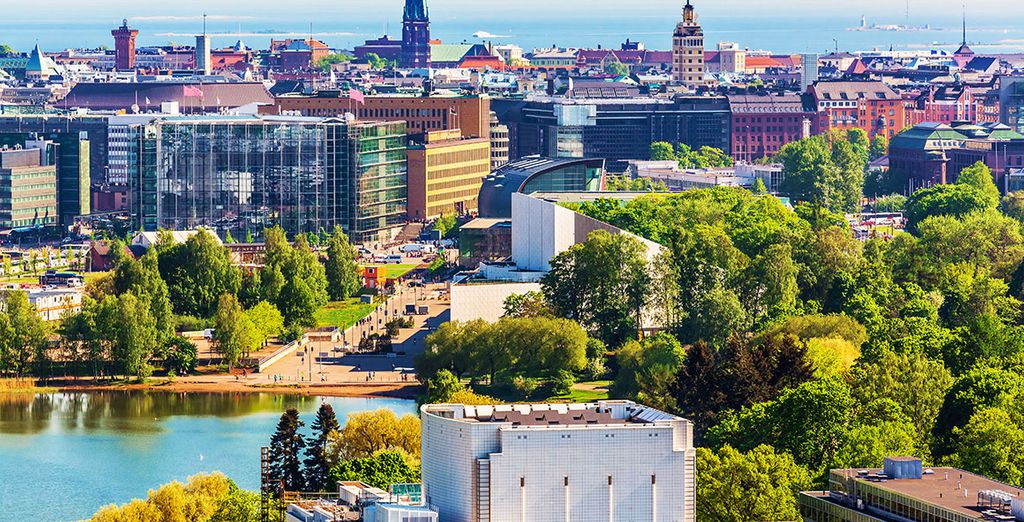 Booking a last-minute deal to Helsinki means booking a holiday adventure like no other. Helsinki has something for everyone. The city's unique location means you can enjoy the hurly-burly of city life, explore museums and culture, dine out in style with a choice of a wide range of cafes, bars and restaurants.
Choose from a ton of bars and clubs within walking distance of each other, or escape the hustle and bustle for peace and quiet amidst beautiful scenery. With our fantastic last-minute deals, you can experience the holiday of your dreams. Helsinki suits all types of travellers.
Helsinki weather averages
The temperature in Helsinki can vary dramatically. The warm season is between May and September, with the hottest temperatures usually occurring in late July, with highs of around 74.7°F (23.7°C) and not dropping below around 60.4°F (15.8°C) at night. The coldest time of year with the heaviest snowfall is between January and April.
Find a last-minute deal with us to explore one of Europe's most interesting, vibrant and yet peaceful cities. A visit to Helsinki is a truly unique experience.
Discover our weekends to Helsinki.