Holidays to Albufeira



Table of contents
Located in Portugal, Albufeira is a scenic getaway, offering a lively nightlife scene, plenty of activities and long, beautiful beaches. Albufeira was once a quiet fishing village and it still holds its character. A visit to this beautiful location allows you to feel the Moorish and Roman heritage. Whether you choose to visit alone, with a partner, friends or family, you will have a memorable time.
The top 5 things to see/do in Albufeira
1. Visit Praia da Falésia
You shouldn't plan your Albufeira holiday itinerary without including Praia da Falésia. The six-kilometre-long beach is an ideal place to enjoy your afternoon, on the sand, surrounded by cliffs. Here, you can feel the aura Albufeira has to offer. This area offers an untouched quality. Also, if you are travelling with kids, the beach is the perfect place for them to play and build sandcastles.
2. Explore the Albufeira nightlife scene
If you enjoy the nightlife scene, you will definitely love it here. The vibrance is not something you can find anywhere else in the world. You will find many different restaurants, Portuguese bars and cafes. You can enjoy delicious seafood delicacies in any of the quaint restaurants and wash things down with a nice cold glass of Sagres. This is a great place to people-watch or make new friends.
3. Experience different types of watersports
A day at one of the phenomenal beaches would allow you to try out various watersports. Watersports are great for allowing access to some of the marvels of Albufeira, like caves and cliffs. You can book a session with a company offering canoeing, kayaking or stand-up paddleboard tours around the area. If you haven't tried out watersports before, you'll enjoy the experience here.
4. Head over to Igreja Matriz
Standing tall since the 18th century, Igreja Matriz is the main church in these parts, and it boasts some incredible Neoclassical architecture. However, despite being an old church, it also features some contemporary touches, including the modern altarpiece. One of the fine pieces you should see is the Marian Statue of Nossa Senhora da Orada. This sculpture came to life in the 1400s. It is also possible to get to Praia do Inatel from the Marina Pier.
5. Learn something new at Museu Arqueológico
You might find this museum a little bit modest in scope, but you will learn so much about the history of Albufeira here. This archaeological museum is home to rich history from the Islamic, Roman and Visigoth periods, right up until now. One of the most remarkable things about this place is the old flint tools dating back to the 16th century. You cannot miss the Islamic silo from the 10th century.
Our best hotels in Albufeira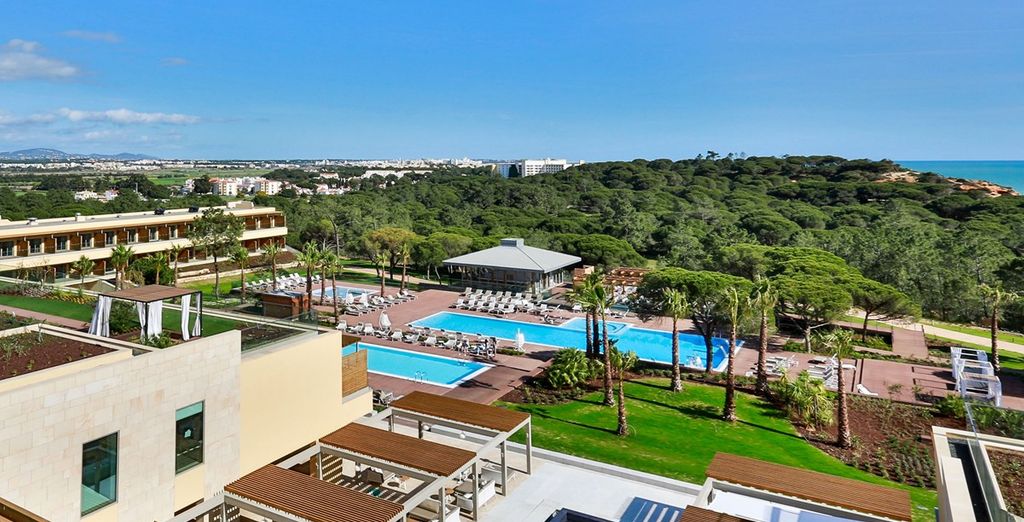 Rest yourself at this spectacular sun-soaked beach resort, offering a wide variety of gastronomic delights and incredible open sea views. Featuring bright, modern rooms, the hotel offers fine restaurants ideal for candle-lit dinners. If you are visiting for your honeymoon, you will love it here.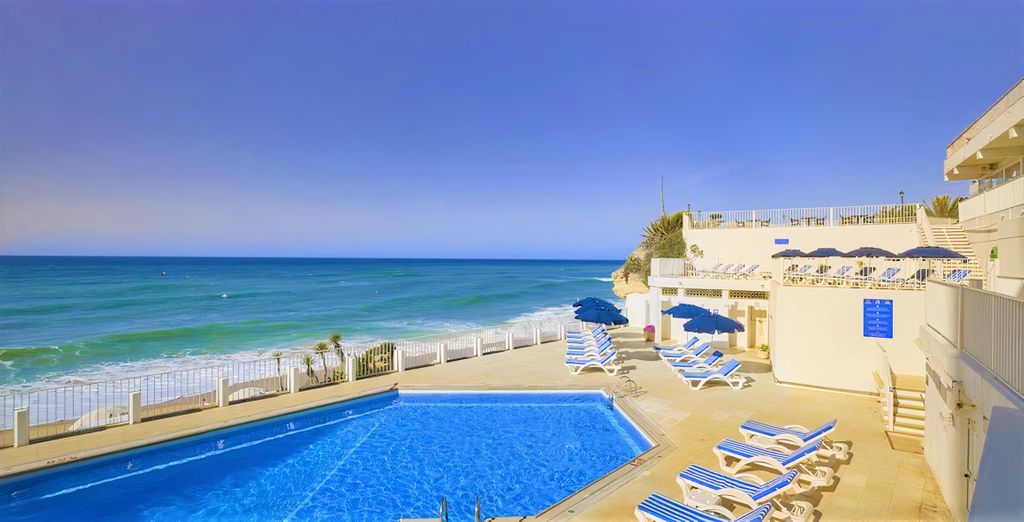 This is an idyllic coastal holiday resort located just at the edge of Faro. When you stay here, you get direct access to the stunning beaches. At the same time, you have on-site pools, all for your enjoyment. The seafood restaurants here are superb for enjoying the breathtaking views.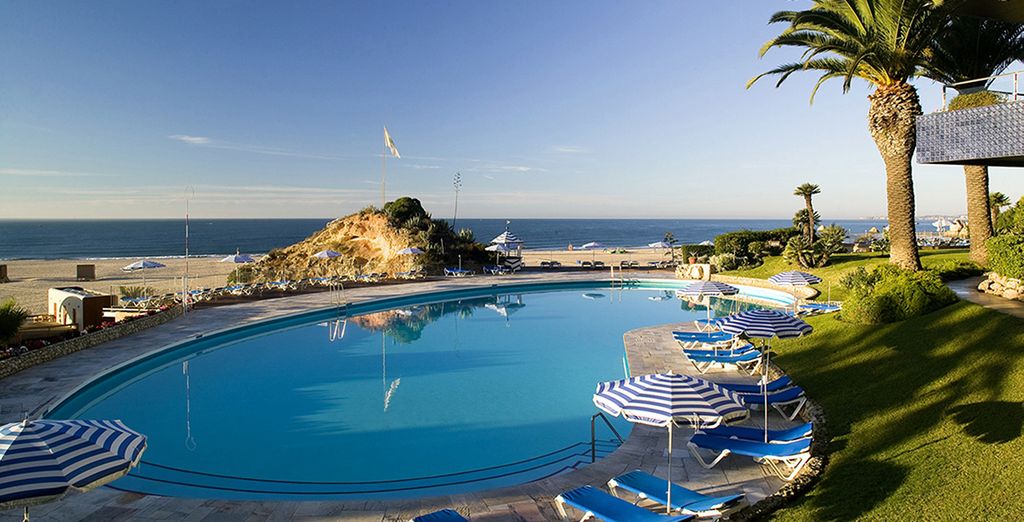 If you want the James Bond holiday experience while visiting Albufeira, ensure that you book your stay at Hotel Algarve Casino. It enjoys close proximity to Praia da Rocha Beach, which is why the hotel offers multiple day trips around the beach and its surroundings. The wood and marble finishes add to the sophistication.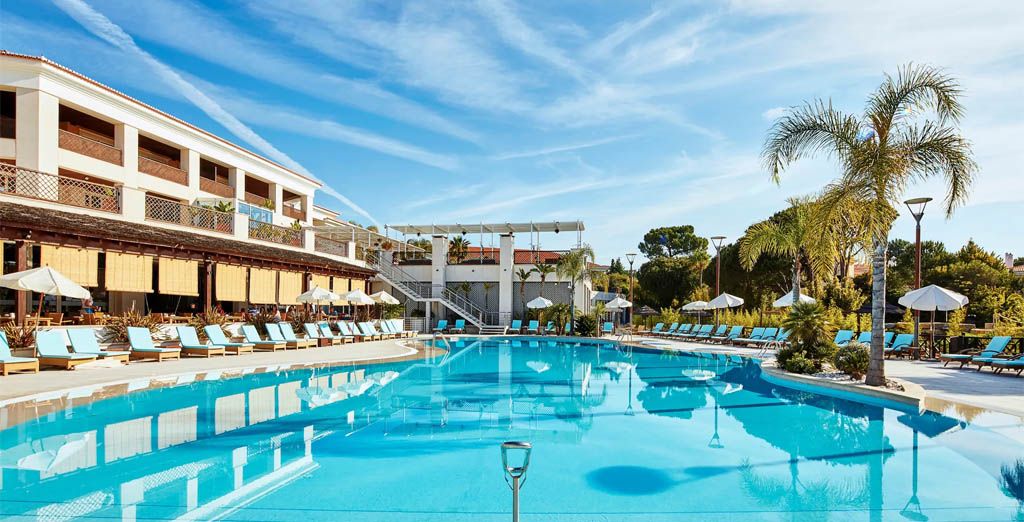 This is an exquisite, palatial hotel with an estate-like design, which makes it unique. Despite this design, it screams Algarve architecture, giving it that authentic feel. Furthermore, there are plenty of exciting features to enjoy, including dreamy rooms.
Ensure that you book your stay in this luxurious spa resort for a pleasurable Albufeira holiday. You will be pampered here while marvelling at the minimalist aesthetics the hotel has to offer. The hardwood and white furnishings give the hotel a beautiful contemporary feel.
When is the best time to go on holiday in Albufeira?
If you are looking to enjoy your Albufeira holidays when it's quiet and peaceful, you should plan to make your trip around August. The weather during this time is milder and temperatures average around 21°C. The crowds are fewer, making for cheaper rates, especially for accommodation.
Going on holiday in Albufeira
Since Albufeira is in central Portugal, you can access it by car, bus or train from Lisbon or Faro Airport. If you rent a car, driving to Albufeira shouldn't be a challenge. Driving from Faro Airport should take you about 40 minutes. You can also get on a train at Comboios de Portugal. However, you may still need a taxi. If you choose a bus, we recommend using Eva Transporters, which will get you there in 3 hours, giving you time to take in the beauty of Portugal along the way.
Enjoy your holiday in Albufeira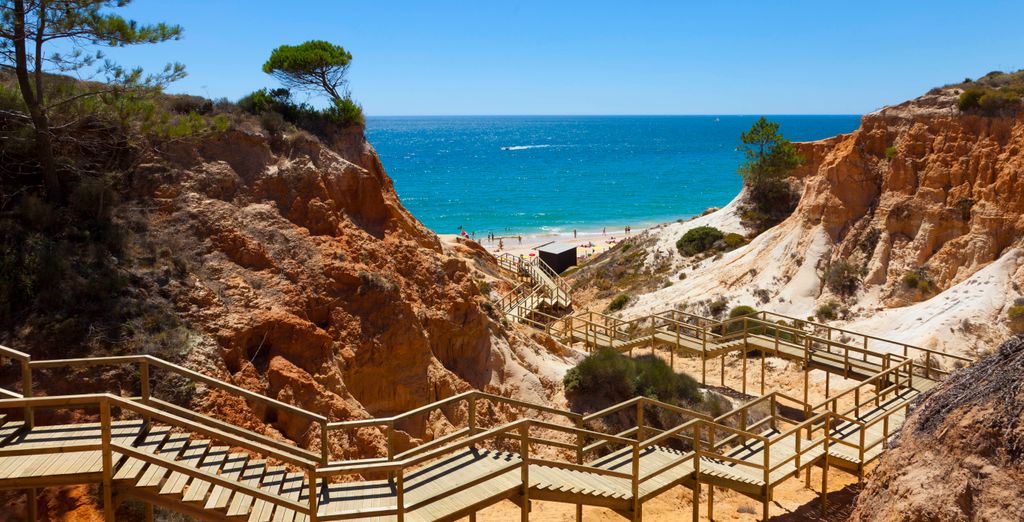 Whether you are travelling alone, with your partner, family or pets, there is something for everyone in Albufeira. You only need to make preliminary plans and considerations regarding where you want to visit and stay. It is perfect for week-long holidays because there is so much to see and experience in Albufeira.
The Voyage Privé travel expert's opinion on Albufeira
Albufeira is a fantastic holiday location for any visit, which combines breathtaking beaches, watersports, fresh seafood and historical attractions. We offer a wide range of deals on resorts to suit your holiday requirements. It doesn't matter whether you choose to explore Albufeira's coastal region or the town's gastronomic delights; we know that you will have the time of your life while visiting this wonderful holiday destination.