TOP 5 Best Hotels in Faro



Table of contents
Looking for your dream getaway in Faro? Book a luxury stay for less in the Algarve's capital with Voyage Privé!
Our best hotels in Faro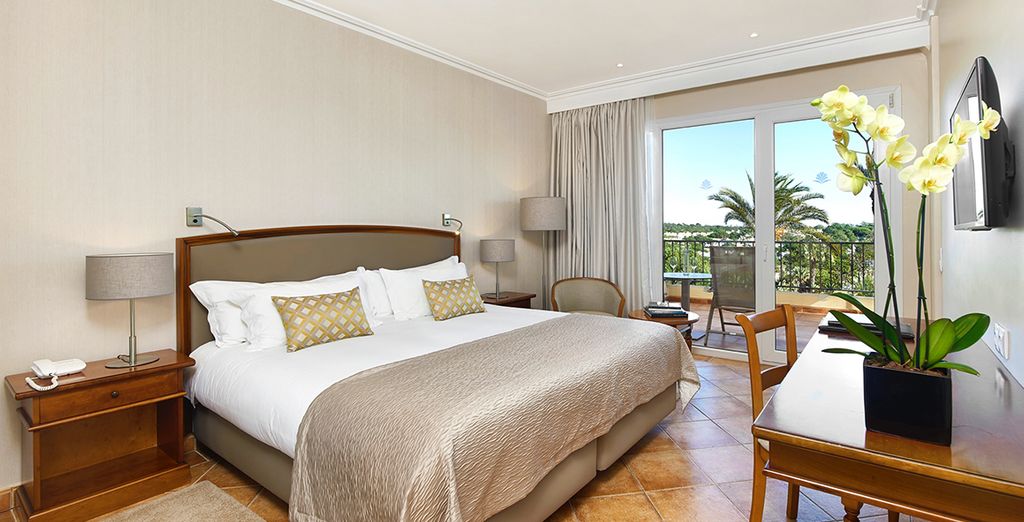 This tranquil resort on Faro's gorgeous coast boasts its own private beach. Nestled within forested grounds, the hotel possesses grand and palatial interiors that ooze sophistication. Guests have access to a wide range of premium facilities, from spectacular swimming pools to a pampering health club.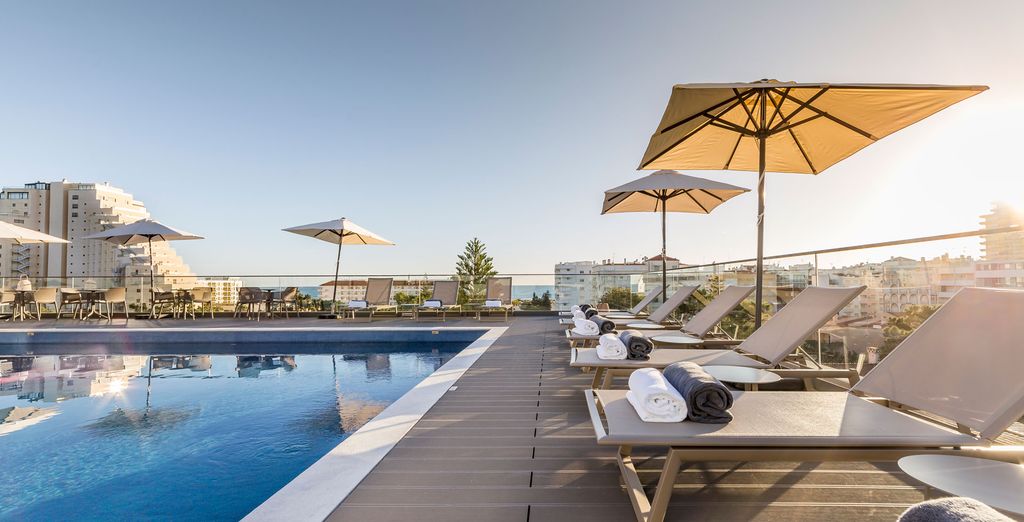 This chic city hotel is located in the sleepy town of Monte Gordo, moments from historic Faro. It possesses elegant and contemporary interiors with sea-view balconies and luxury bathrooms. Fancy a cooling pool dip? Head to the rooftop pool and enjoy prized panoramic views.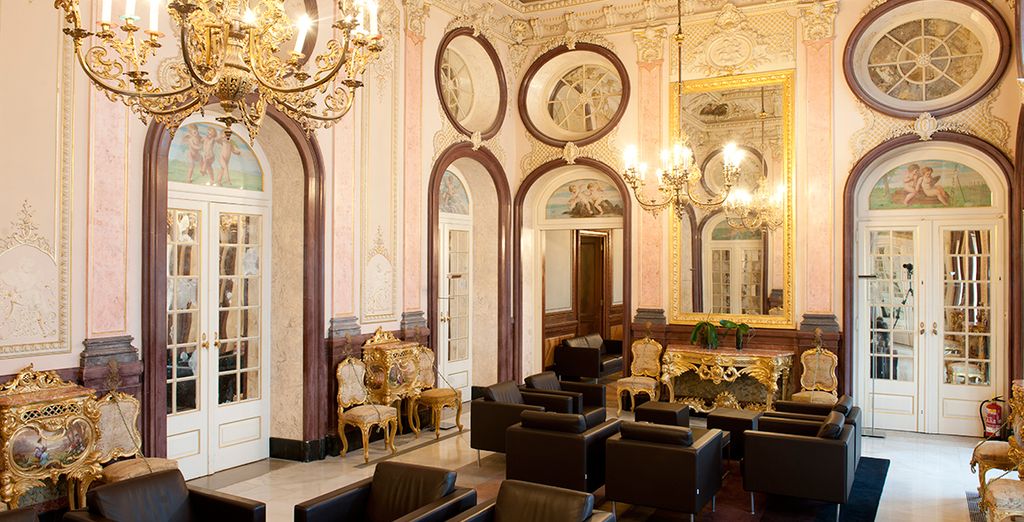 This attractive and historic 19th-century palace hotel has won accolades for its immaculate grounds. Offering interiors richly decorated with resplendent antiques, it's among Faro's most romantic hotels. The hotel's restaurant and bar are equally delightful, serving up delectable Algarvian treats and feasts.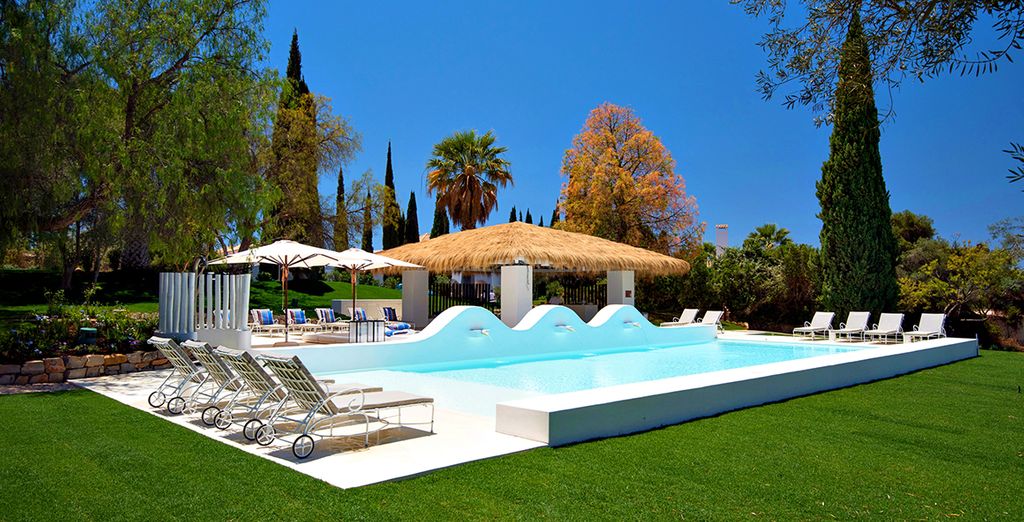 Vila Monte is a spectacular resort tucked away in the charming Algarve countryside. You'll find a wealth of hidden treats in and around its leafy gardens, from an Arabian spa to comfy terraces. Avid golfers can also enjoy the on-site 3-hole putting course and driving range.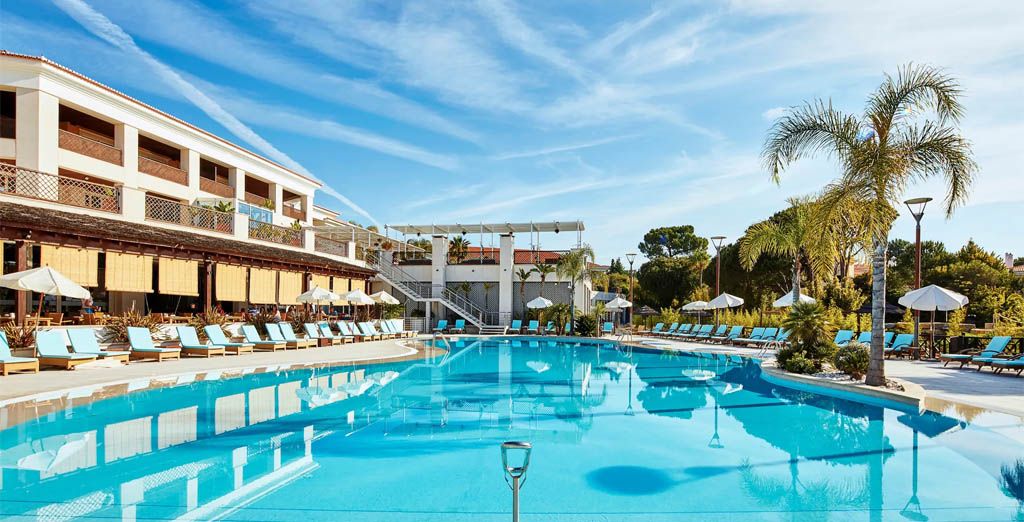 This luxurious resort is nestled within the glorious Ria Formosa Natural Park just west of Faro. From its elegant interiors to leafy gardens, it's a relaxing place for families, friends and couples. The hotel offers several fine swimming pools with spa treatments and fun children's zones.
Services you will find in our hotels in Faro
Free Wi-Fi
Hot drink making facilities
Flatscreen TVs
Luxury bathroom amenities
Swimming pools
Gardens to explore
Spa treatments
On-site dining
Terraced bars
Gym facilities
Going on holiday in Faro
Faro is a true delight all year round. Still, the most popular period to visit is summer from July to August. This is when you'll get the hottest weather and beaches swell with sun-seekers. You'll also find excellent outdoor festivals and concerts. If crowds aren't your thing, you can still enjoy the fine beach weather in May and September. Faro is also blessed by outstanding spring seasons with temperatures reaching 20°+. This is the perfect time to visit if you're interested in hiking or kayaking. As for winter, these are mild in Faro. While some resorts and hotels shut within quieter locales, Faro still bustles with life.
Hotel offers at Faro convenient for all kinds of travel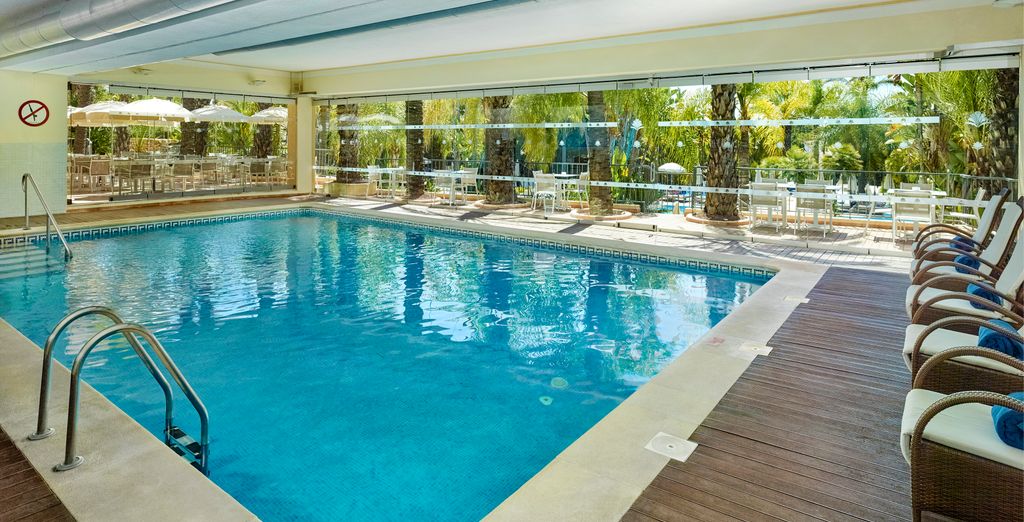 Faro is an idyllic destination suited to all kinds of visitors. Families have access to a world of beach and water-based fun, from water parks to paddling coves. The city is rich with history and boasts a number of fine museums to entice the little ones too. As for couples, the Faro region possesses plenty of Michelin-awarded romantic restaurants. For something more low key, head to the Old Town and the city's al fresco plazas. Where Faro really comes into its own is with its outdoor activities. Nestled close to the Parque Natural da Ria Formosa, you can kayak on lagoons or hike scenic landscapes. What's more, the presence of a university lends the city a unique nightlife for revellers.
The range of hotels we offer at Faro
Choose from an exciting variety of Faro hotels, including historic villas and countryside manors. We've also got seafront resorts, chic city hotels and apart-hotels to stay at.
Faro: what should we bring for a hotel stay?
Charging cables and adaptors are required for in-room electronics. Ensure you bring a good Faro guidebook and Portuguese phrasebook to find the best spots. You'll want to pack towels, swimming costumes, sun cream and comfortable shoes/sandals to hit the beach. A change of evening attire will also make those nights in Faro more special.
Your best hotel in Faro: how to get there and make your booking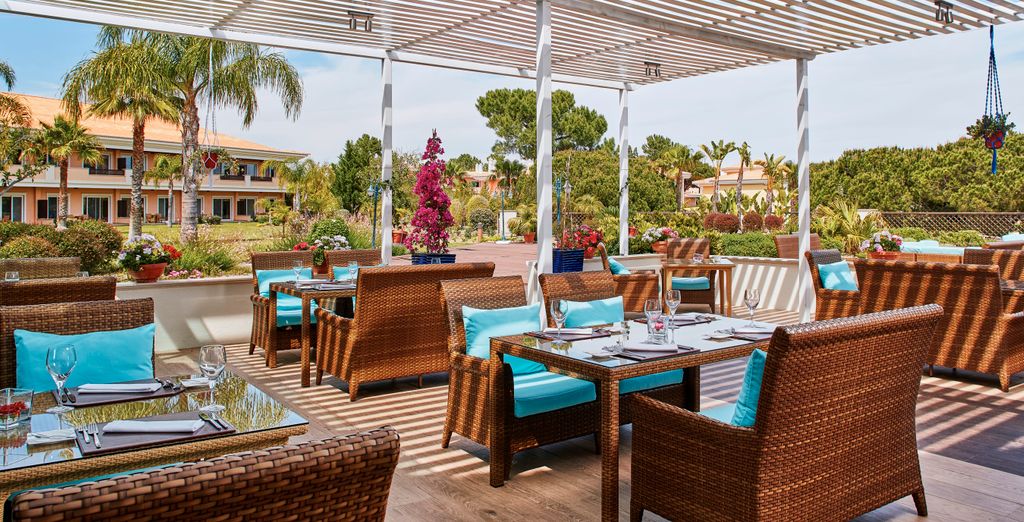 How to get to Faro
As the capital of the Algarve, Faro is very well connected. Faro Airport offers flights from across Europe, including busier seasonal locales. Buses or taxis are available for quick transport from the airport in roughly 15 minutes. Other than air travel, you can arrive in the city by train, bus or car. Once you've arrived, the city is compact enough to traverse on foot. However, rental cars are an excellent idea if you're planning to explore the Algarve region independently.
How to book your hotel in Faro
Discover exclusive savings on luxury Faro hotels with Voyage Privé. Voyage Privé is a free-to-join members-only booking platform that offers limited offers on the world's best hotels. Getting started is easy, simply register with your email address and you're good to go. You can then sort hotel deals by location to discover your next dream holiday. Voyage Privé offers everything from must-see overnight savings to all-inclusive packages. In Faro, you can book shimmering seafront resorts for your next sun-drenched beach holiday.
The opinion of the Voyage Privé travel expert on Faro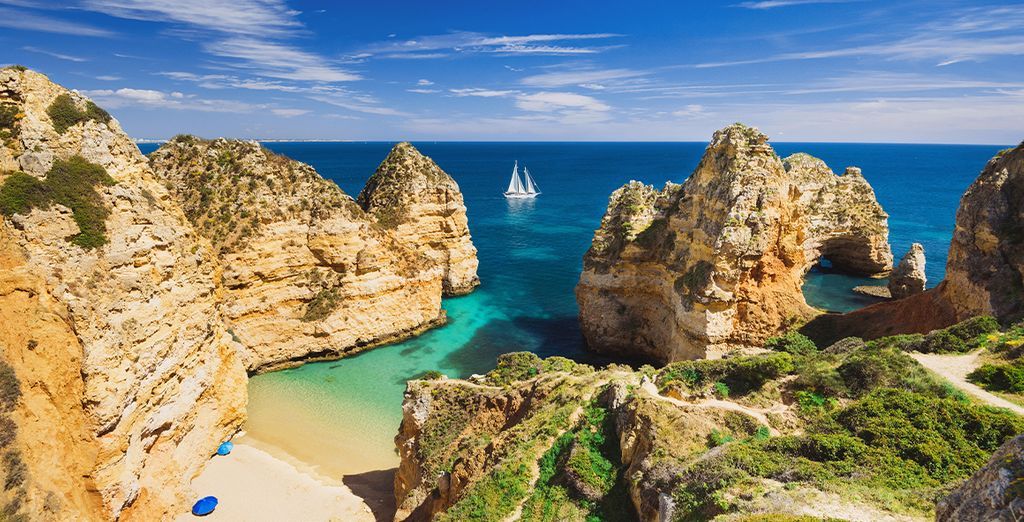 Faro has been a glittering jewel in the Algarve's crown since the 1960s. A rich history and handsome winding streets add to this stunning city's charm. At its centre, the Old Town packs in landmarks and quaint buildings dating back centuries. Then there's the food scene – it's among the best in the Algarve. Dine on freshly caught seafood and enjoy candlelit dinners in one of Portugal's most romantic cities.
Faro – a glittering gateway to Ria Formosa
While Faro's beaches deserve your attention, don't miss out on Ria Formosa. This sprawling lagoon-laden natural park is among the most beautiful sunset spots in the country. The vibrant birdlife makes it a must-visit spot for twitchers, but it's also great for adventure. Cycling, kayaking and wildlife expeditions are must-do day trips when in Faro.