TOP 5 Best Hotels in Portimao



Table of contents
Searching for a luxury hotel in Portimao? Choose from stunning Algarve stays here at Voyage Privé!
Our best hotels in Portimao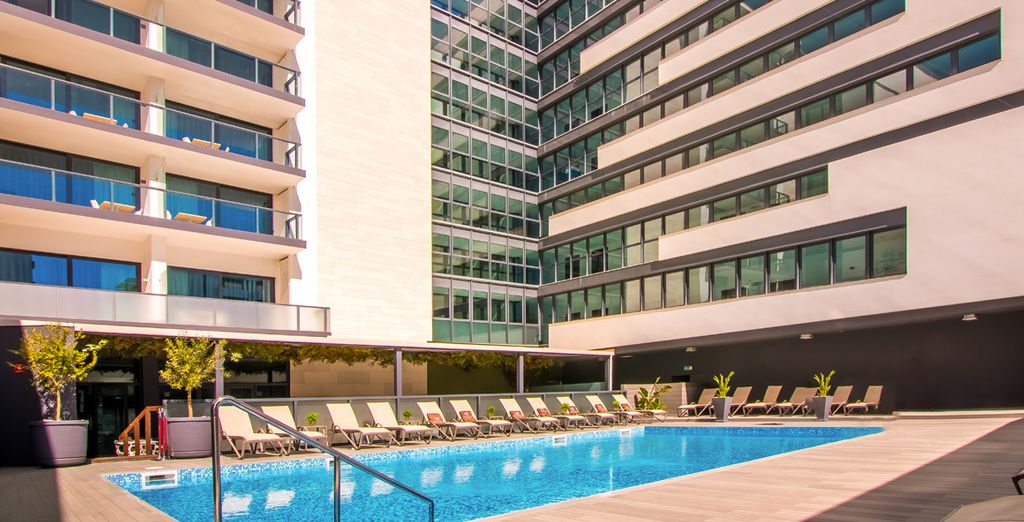 This stunning beachfront hotel boasts elegant interiors and a wealth of amenities. Enjoy morning ocean views from your private balcony or indulge in the hotel's iconic leafy restaurant. Guests also have access to a sun-drenched outdoor pool and pampering spa treatments.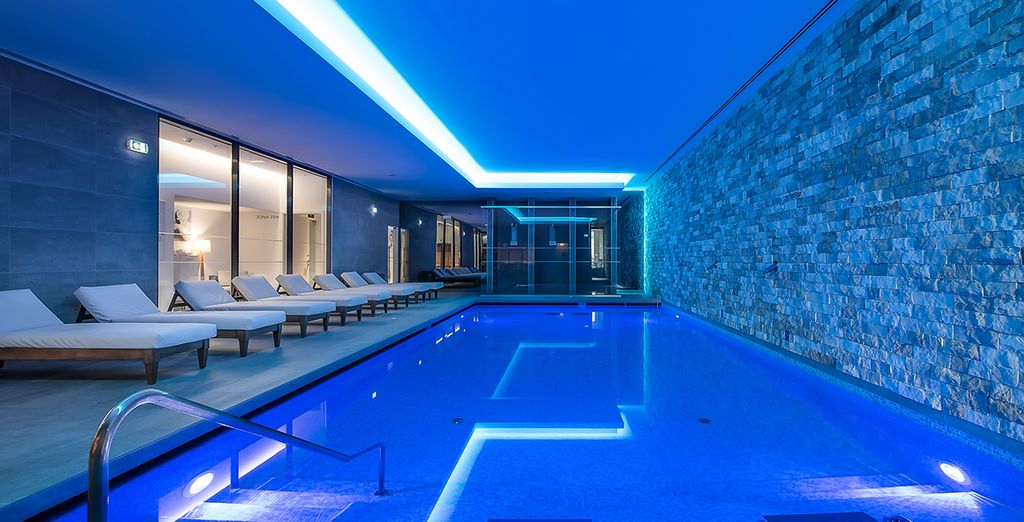 This sun-soaked hotel overlooks Portimao's scenic marina. With rooftop swimming and panoramic dining terraces, it's among the most romantic options in the Algarve. Rooms are decorated with chic but classic furnishings with splashes of gentle pastels and gold.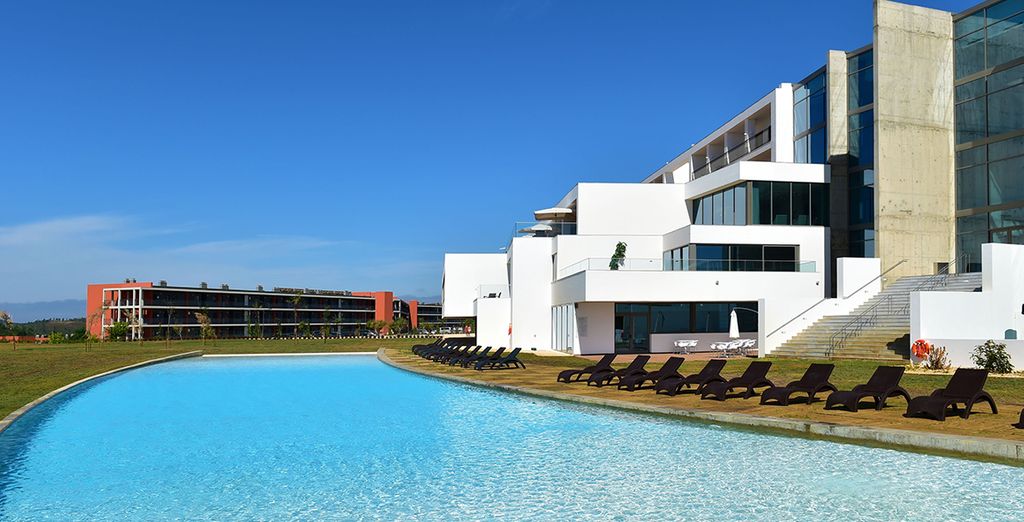 This stylish and contemporary hotel is nestled in the Algarve's relaxing countryside. Guests can enjoy expansive pools, hot tubs and fine Portuguese dining. For sun and sand seekers, Portimao's beloved Rocha Beach is just 25 km away.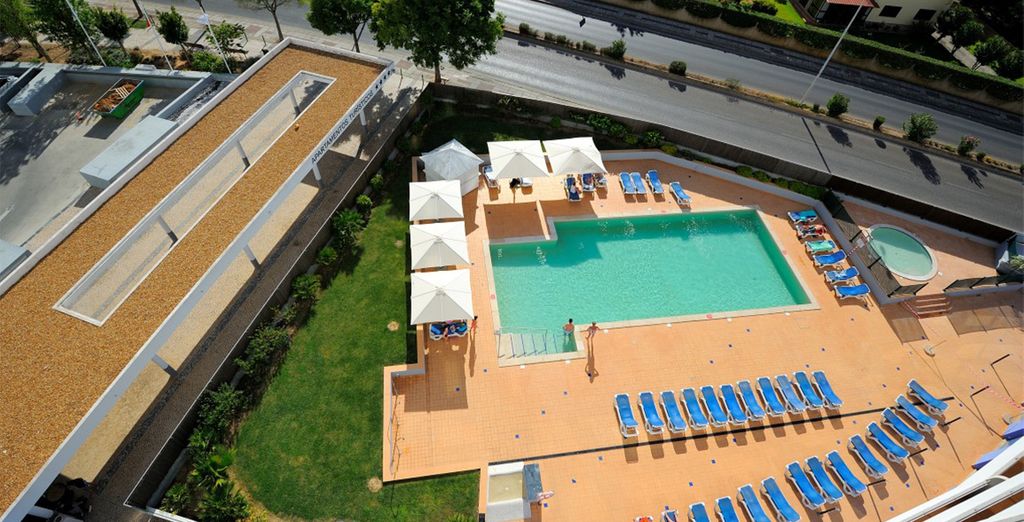 These self-catered apartments are the ideal option for independent families and groups. Situated close to Portimao's glorious coast, it's the perfect spot for beach day trips and excursions. The hotel itself possesses a delightful swimming pool and bar with plenty of sunbathing spots.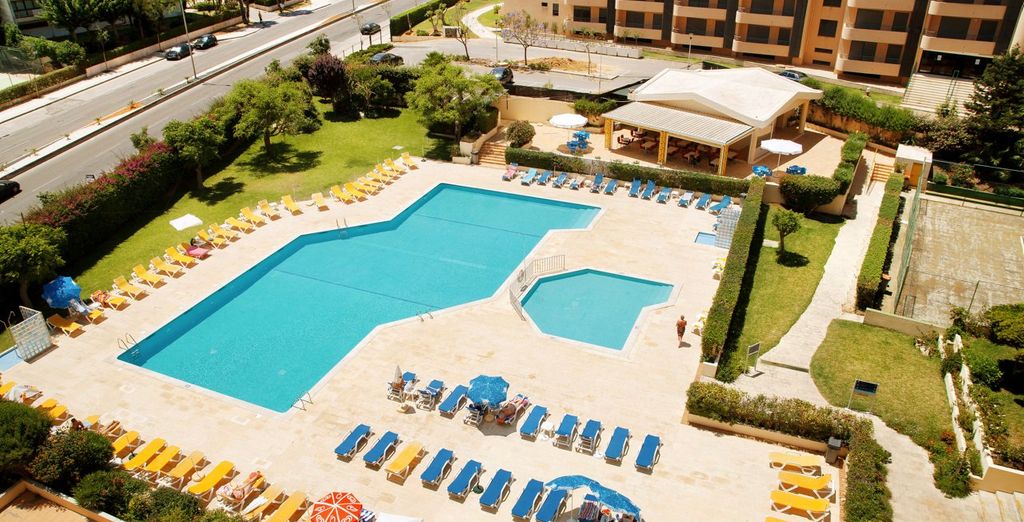 This stunning waterfront property is just 350 metres from Rocha Beach. Its leafy gardens hold dining terraces and a pool complex for when you're not by the sea. With bright and colourful décor throughout, each room features a private balcony and a fully-equipped kitchen.
Services you will find at our hotels in Portimao
Free Wi-Fi
Hot drink making facilities
Flatscreen TVs
Luxury bathroom amenities
Swimming pools
Beach access
Spa treatments
Scenic dining
Terraced bars
Gym facilities
Going on holiday in Portimao
Portimao is blessed by year-round fine weather including mild winters and scorching summers. The summer season is considered the high season, so expect more crowds, particularly on beaches around August. To avoid these crowds and find cheaper deals, Portimao is beautiful in spring and late summer. From February to March, orange trees are in bloom with fragrant, colourful petals. This can make a pretty backdrop to inland hikes or coastal walks. While the ocean may be too cold for swims in early spring, things start to heat up by late April. Winter is tranquil and quiet in Portimao and the Algarve. Some resorts and restaurants close throughout the region, but most of Portimao's services remain open.
Hotel offers at Portimao convenient for all kinds of travel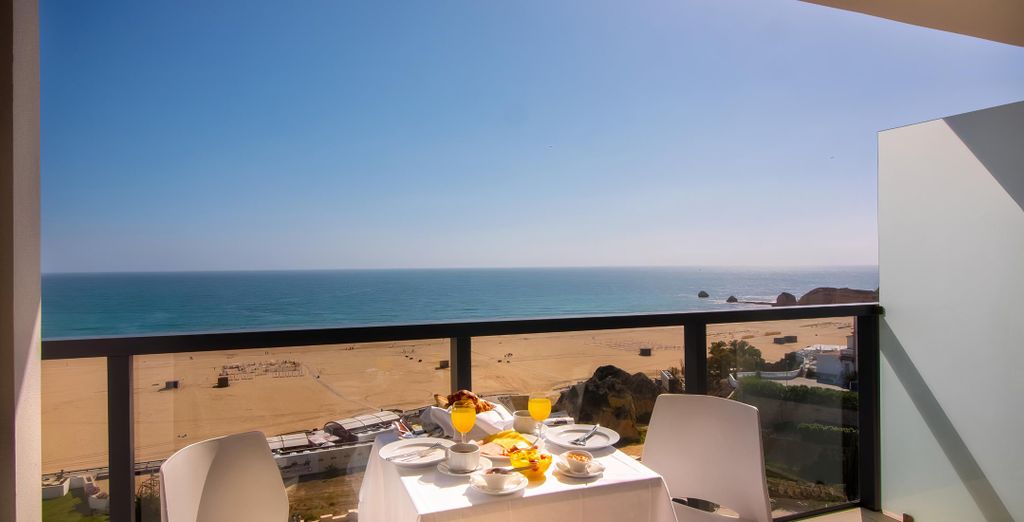 Portimao and the surrounding Algarve are fun and friendly destinations for families, friends and loved ones. If you're travelling with children, you'll discover exciting water parks, zoos and historical castles to ignite the imagination. Similarly, excellent museums like Museu de Portimão provide exciting recreations of the town's fishing heritage. Portimao is also extremely romantic, boasting tantalising marina-side meals and quiet beach moments. The town includes a number of fine dining establishments like the Michelin-awarded Vista. As for groups of friends and active holidaymakers, take to the surroundings for kayaking, hiking and horse-riding adventures. There's no shortage of nightlife options like live music venues, cocktail bars and beachside bars, either.
The range of hotels we offer at Portimao
We've got a wide range of charming stays in Portimao hotels. Pick from delightful seafront hotels, spa resorts, beach-access hotels and apart-hotels. You can also pick from traditional family-run hotels.
Portimao: what should we bring for a hotel stay?
When travelling to Portimao, consider bringing some charging cables and adaptors for in-room electronics. A guidebook with phrases will go a long way if you want to discover local treasures. For beach visits, pack-away towels, swimming costumes, sun cream and comfortable shoes are a must. A change of evening attire is also recommended with comfortable day clothes to manage the heat.
Your best hotel in Portimao: how to get there and make your booking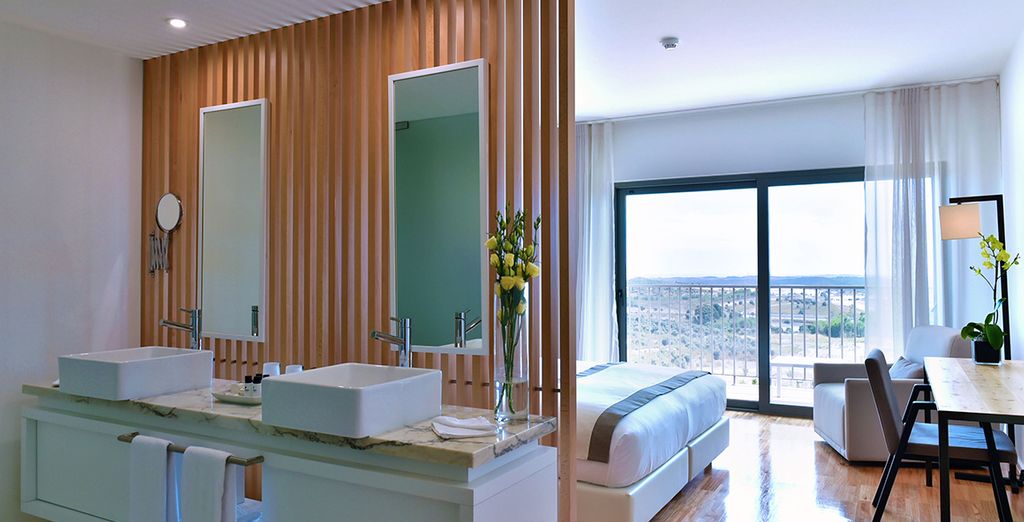 How to get to Portimao
Portimao is a well-connected town with a train station on the Algarve line. International visitors will most likely arrive via Faro Airport, some 71 km east along the coast. Buses and taxis operate to and from the airport for your convenience. Better yet, having your own set of wheels will allow you to navigate the gorgeous Algarve scenery independently. Parking is free in designated spots along the riverfront. There are other ways to Portimao, too. Direct trains to and from Lisbon are available several times a day.
How to book your hotel in Portimao
Uncover exceptional deals on Portimao hotels with Voyage Privé. Voyage Privé is a free-to-register service that offers members exclusive offers on the world's best hotels. Simply sign up and type in your travel dates to secure your next fabulous holiday. Voyage Privé also allows you to set up deal alerts so you stay on top of the latest reductions. Book everything from hotel-only bookings to dream package stays. In Portimao, you can snap up fantastic deals on luxury seafront resorts.
The opinion of the Voyage Privé travel expert on Portimao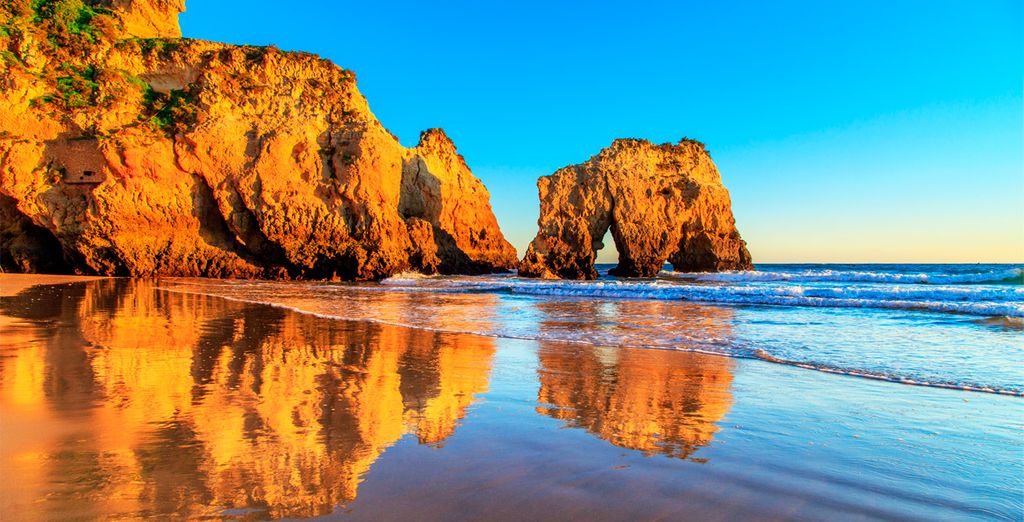 Portimao is a richly historic jewel on the Algarve coast. From its sun-drenched beaches to its colourful plazas, it's a treat for families and friends to explore. This prized location on the Arade River offers a wealth of aquatic activities and excursions. Follow the stunning Algarve coast east to discover the iconic Benagil Caves, among other delights.
Portimao – from medieval forts to fishing factories
Portimao's intriguing history is written in its unique and vibrant streets. With a strong Moorish influence from the 11th century, the town has roots in the ancient Phoenicians. Explore historic castles like Castelo de São João do Arade or enjoy the Gothic bravado of 15th-century Igreja Matriz. Its more recent history as a fishing hub provides a unique 19th-century backdrop of factory conversions and museums. Chief among these is Museu de Portimão, an award-winning museum that's among the best in the Algarve.