Holidays to Belgium 2022/2023



Table of contents
Despite its small size, Belgium is loaded with beautiful sights and rich history. For this reason, there are several UNESCO World Heritage sites, including the magnificent Grand Place from the 14th century and the Art Nouveau townhouses. You can visit Belgium during your upcoming holidays solo, with your lover, friends or family and have the time of your life while immersing yourself in both ancient and modern Belgian history.
The top 5 things to see/do in Belgium
1. Visit the Grand Place in Brussels
Otherwise known as the De Grote Markt, La Grand Place is home to some of the finest preserved guildhalls and other beautiful grand buildings that showcase the country's vernacular architecture. Because of its profound representation of 17th-century architectural designs, it was declared a UNESCO World Heritage Site. You can expect to find tourists flooding this location all year round, especially during August.
2. Have a taste of the different craft beers
If beers are your thing, Belgium is definitely an awesome destination for you because it is world-renowned for craft beers. Every region of the country has some signature craft beers that you will be spoilt for choice. If you want to find the best assortment of craft beers, take some time to chat with the locals, and they will be glad to point you in the right direction. Just ensure that these fine beers don't knock you off your feet!
3. Try some delicious Belgian chocolate
Every village you visit while in Belgium will have a chocolate shop with unique recipes. These recipes have mostly been passed down from one generation to another, maintaining the richness of the chocolates. That is why the culture of Belgian chocolate making is appreciated globally. You can't expect any chocolate shortage here because they produce a whopping 220,000 tons annually!
4. Explore the Battlefields of Flanders
Many visiting Belgium look to experience the Belgian role during World War I, especially at the Battlefield of Flanders located near Ypres. The site is not only historically important but also marked as an important pilgrimage site. The trenches, which run for miles, are preserved and there are various war cemeteries. The Langemark's German War Cemetery and Tyne Cot Cemetery both serve as solemn reminders of how brutal things were during the Great War.
5. Head over to Ghent to see the Cathedral of Saint Bavo
Featuring a Romanesque crypt, this majestic Gothic cathedral is the oldest parish church in the heart of Ghent. It hosts some of the most incredible religious architecture, and it's the most outstanding attraction in these parts of Belgium. While the beautiful, towering building soars into the sky, the interior is mostly what attracts tourists here, especially the famous The Altar of Ghent masterpiece. However, don't forget to take a look at the giant crypt underneath the painting.
Our best hotels in Belgium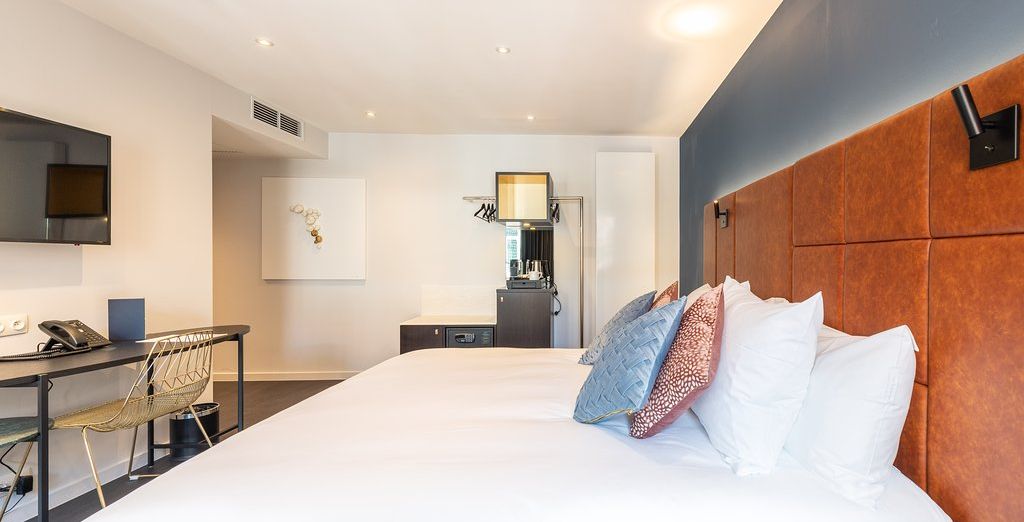 Hotel Sablon offers guests a great location for a stay in Bruges, with beautiful views of the city of Bruges and close proximity to the Grote Markt. It features contemporary interiors and chic bars to ensure that your evenings are comfortable.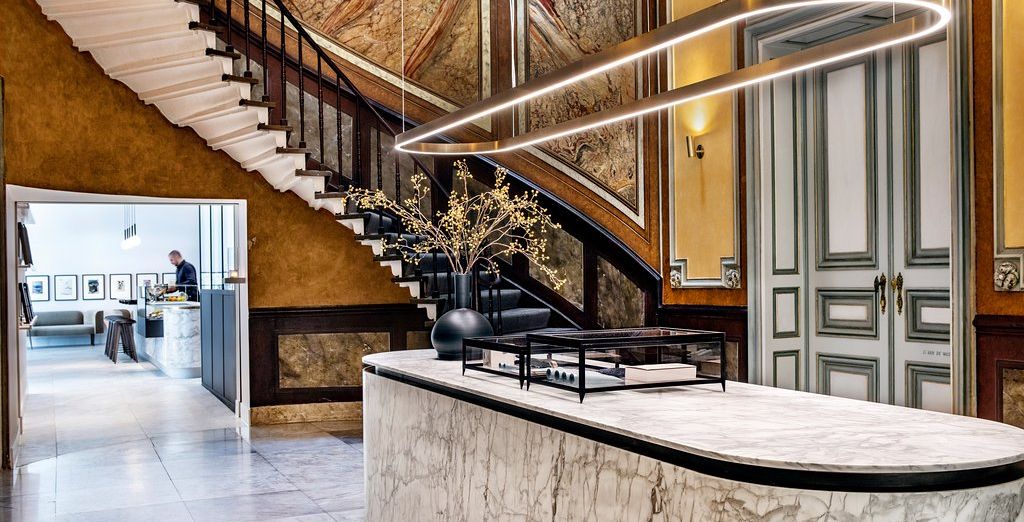 This lovely hotel is nestled in a 20th-century mansion that uniquely blends authentic touches with beautiful modern comforts. Furthermore, it enjoys close proximity to the Market Plaza, the Belfy of Bruges and the Basilica of the Holy Blood.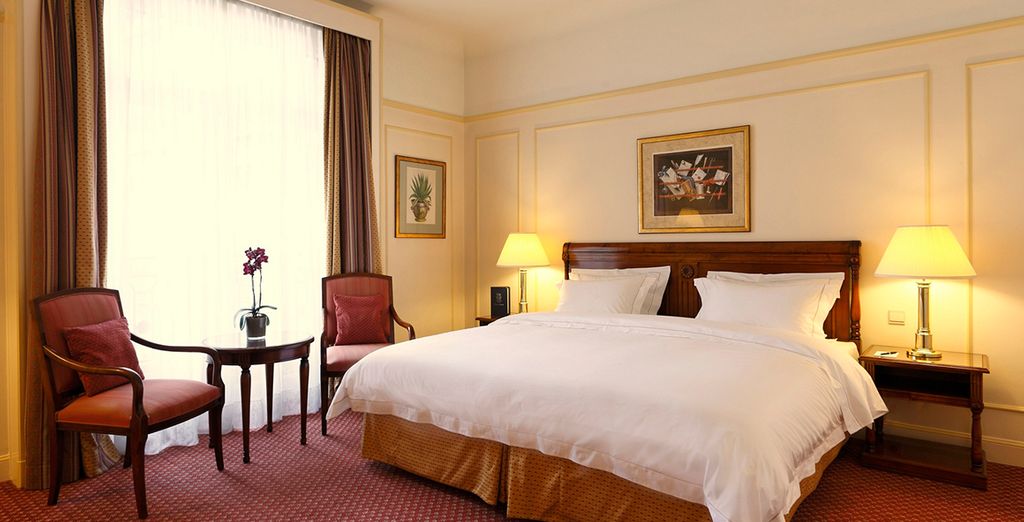 This accommodation offer is an awesome way to experience Belgium, especially the historic sites. The hotel is in the heart of the city and provides guests with a tranquil retreat while being close to the city's tourist attractions. The facade is impressive and guests rooms are elegant and comfortable.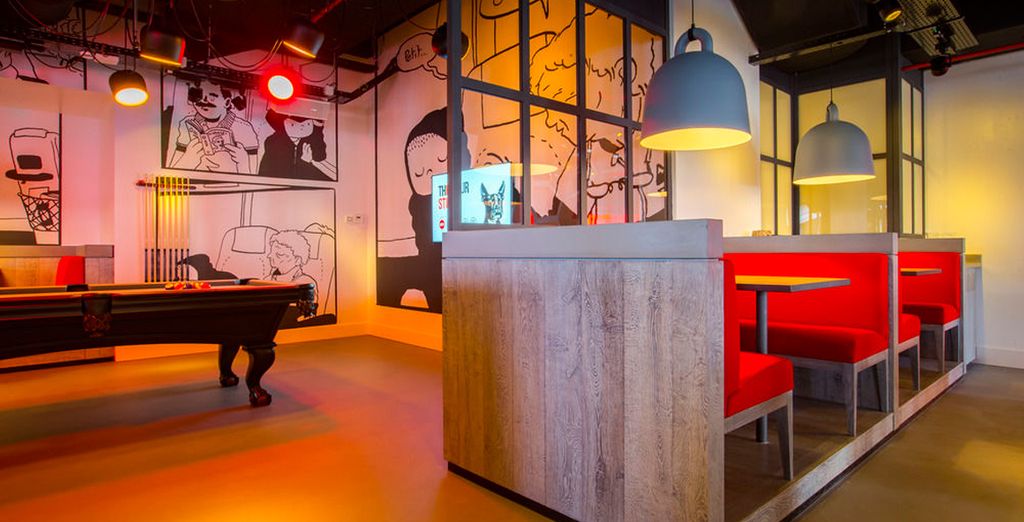 This contemporary hotel offers you the opportunity to enjoy a comfortable and magical break in this charming city. The Radisson Red has all the amenities and modern facilities to ensure that you have a perfect holiday stay, with services customised to guests' needs, such as late breakfasts, takeaways and more.
Situated right next to a popular shopping street in the city, this hotel is ideal for holiday stays because you will easily access some of the best galleries, palaces and museums. This well-located hotel features many contemporary elements for your comfort and convenience.
When is the best time to go on holiday in Belgium?
Although many people choose to visit Belgium from mid-May through mid-October when the country is bustling with activities, it is worth considering a visit during spring. The weather is pretty cool at this time, and there are fewer crowds at different attractions. Furthermore, accommodation is way cheaper.
Going on holiday in Belgium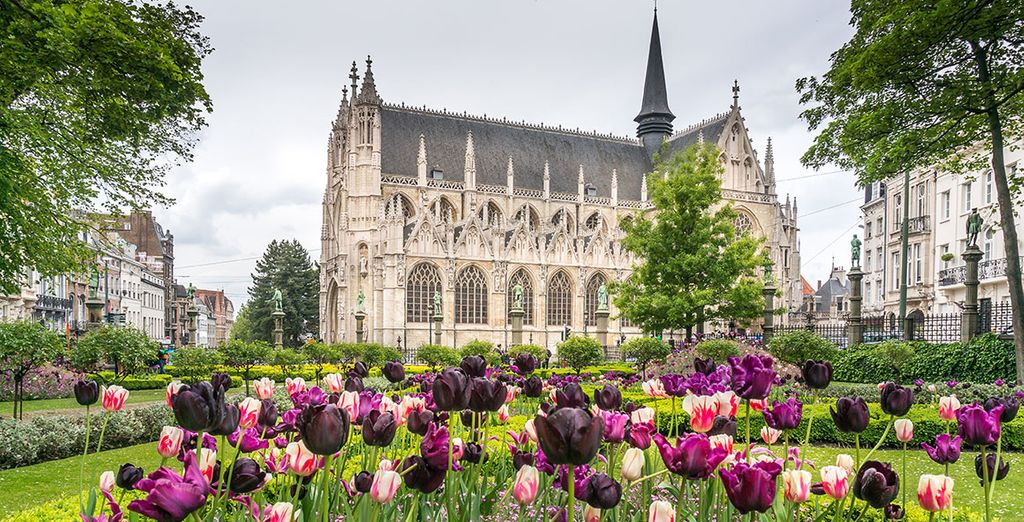 If you are travelling from the UK, you will be spoilt for choosing how to get to Belgium. You can fly from London to Brussels or using any other regional airport. You can also catch a Eurostar train from London to Brussels. Also, there are international buses ferrying passengers to Brussels and Antwerp from London. We recommend using trains because they're faster and cheaper and a great way to see the landscape.
Enjoy your holiday in Belgium
Belgium is a child-friendly country, which means that you can easily travel with your family. There are plenty of hotels with family-friendly facilities and also those suited for lovers. You can find the perfect time and accommodation for your holidays to Belgium by checking out the offers available on the Voyage Privé site.
The Voyage Privé travel expert's opinion on Belgium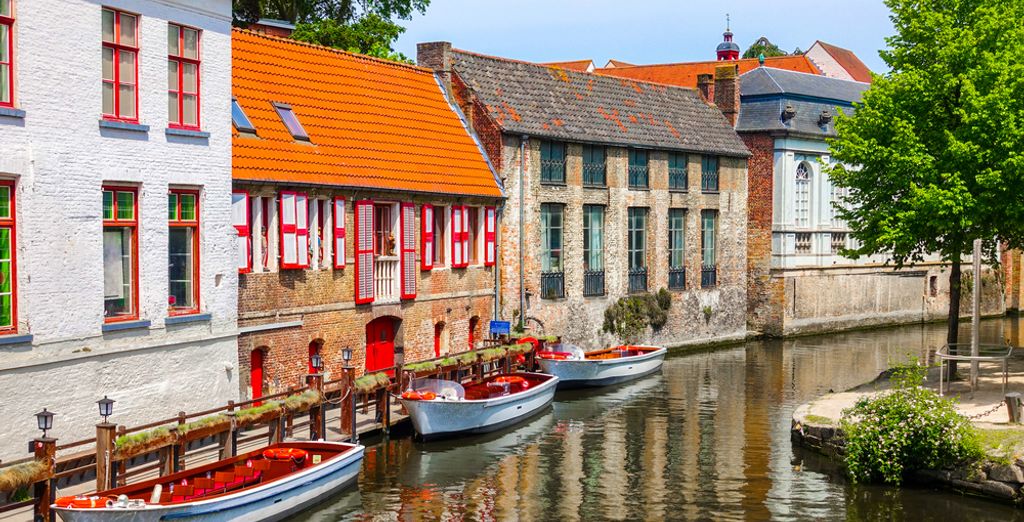 Many people overlook Belgium when planning their holiday and prefer neighbouring countries like Germany and France. The truth is, Belgium has a lot of interesting things to do and see that will leave you yearning for more. This includes fascinating cultural attractions, incredible architecture, gastronomical delights and excellent hotel services. We definitely recommend that you visit Belgium on your upcoming trip!
Holidays to Belgium offer a range of exciting opportunities
Belgium harbours a perhaps unfair reputation among the countries of Western Europe as being a little sedate, especially when compared with the likes of neighbours France, Germany and the Netherlands. However, the Low Countries nation is the perfect place in which to enjoy luxury holidays, offering a number of vibrant cities, poignant places of interest and fabulous food and drink. If that wasn't enough, Belgians are known as some of the finest purveyors of chocolate and beer in the world. Now do we have your interest?
Explore the Flemish-speaking northern region of Flanders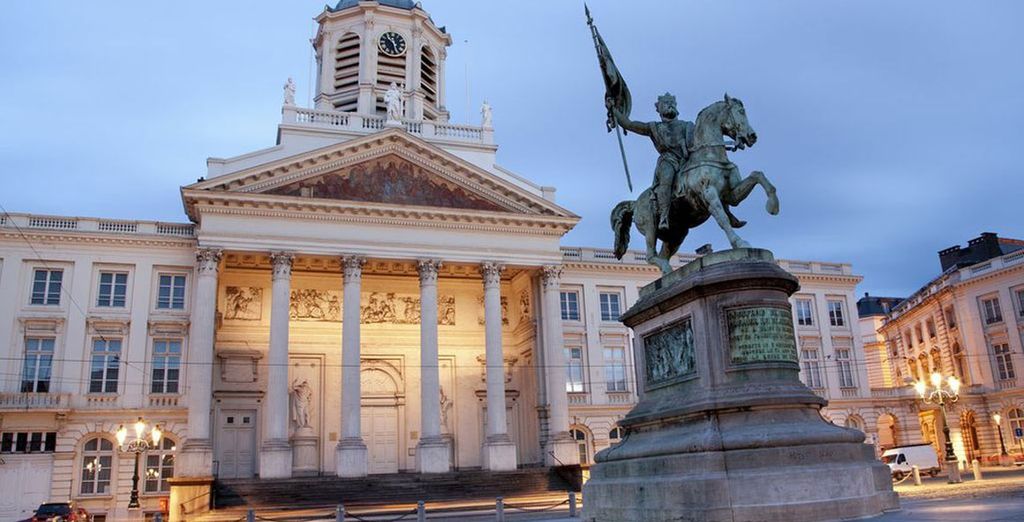 You might not know this, but Belgium is 'split' into two regions, Flanders and Wallonia (there's also a Brussels capital region). The majority of the country's Flemish-speaking population live in Flanders, which is one of the most densely populated areas in Europe.
The largest city in Flanders is Antwerp, a very tourist-friendly place famous for its zoo, Renaissance-style city hall and, perhaps most importantly, the annual Bollekesfeest. Held every August, the festival showcases local products, including beer, coffee and milk chocolate. Bruges, further northwest, boasts an historic city centre, and is built on canals. It was once the main commercial city on the planet, and is still known for its lace products. Other sites you might wish to visit on your holidays are Ghent, Leuven and Ypres, a town near the border with France which is where the Menin Gate, a memorial to the fallen soldiers of the First World War, is located.
Venture to the south, and francophone Wallonia
Wallonia is larger than Flanders, but is more sparsely populated and less economically successful. The largest city in the area is Charleroi, home to some of Belgium's artiest buildings, including Maison Dorée. Also situated in the region is Mons, the European Capital of Culture for 2015 and a site of several battles during both world wars - you can still visit the battlefields here and further afield. To the south is the imposing Ardennes Forest, guarding the Grand Duchy of Luxembourg and boasting some of the most spectacular green vistas in all of Western Europe.
Last but not least is Brussels, the Belgian capital and, effectively, the central hub of the European Union. Brussels is one of Europe's most underrated cities; a city with medieval origins, it offers unrivalled culture and architecture while promoting a vibrant, modern lifestyle that is harder to find throughout the rest of the country. Stay close to Grand Place if you can; the main square in Brussels is a bustling hive of activity, crammed with cafes, restaurants and important buildings.
Take advantage of our handpicked offers on holidays to Belgium, and delve into the wondrous delights of the Low Countries for yourself.