Booking Manchester



Table of contents
Manchester is a historic city, most famed for its thriving fabric trade which was aided by the plentiful rain that fell – and still falls – on the city. But it is also a thriving cultural centre with television broadcasting studios, theatre productions galore and art galleries throughout the city. It is also a digital centre, with plenty of computer and IT-based businesses, and is, of course, the logistics hub of the North-West of England with Manchester's International Airport, its central location and plenty of transport links to the rest of the country. There are many reasons for booking Manchester hotels, whether it is business or holiday, pleasure or otherwise.
Discover Our Best Five Hotels to Book in Manchester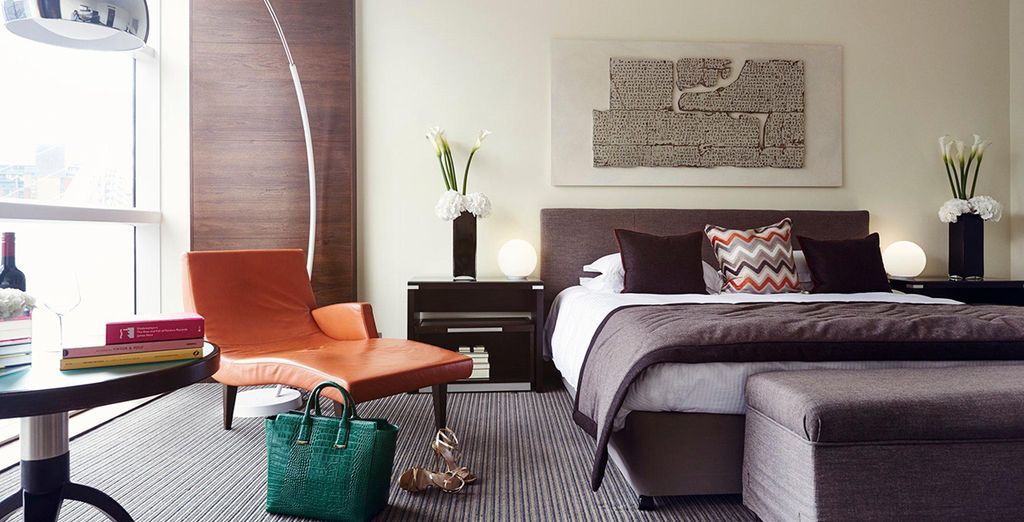 Perfect for professionals making a good impression, successful artists and businesspeople, and anyone simply looking to pamper themselves during their stay in Manchester, this hotel is the last word in luxury. Perfectly sited in the heart of Manchester, overlooking the River Irwell and the stunning bridge that leads to Deansgate, complete with its thriving shops and eateries it is one of only twenty Leading Hotels of the World, a highly acclaimed honour. The spacious and beautifully lit rooms are exquisitely decorated and welcoming, the cuisine is international standard, and the customer service is friendly and professional.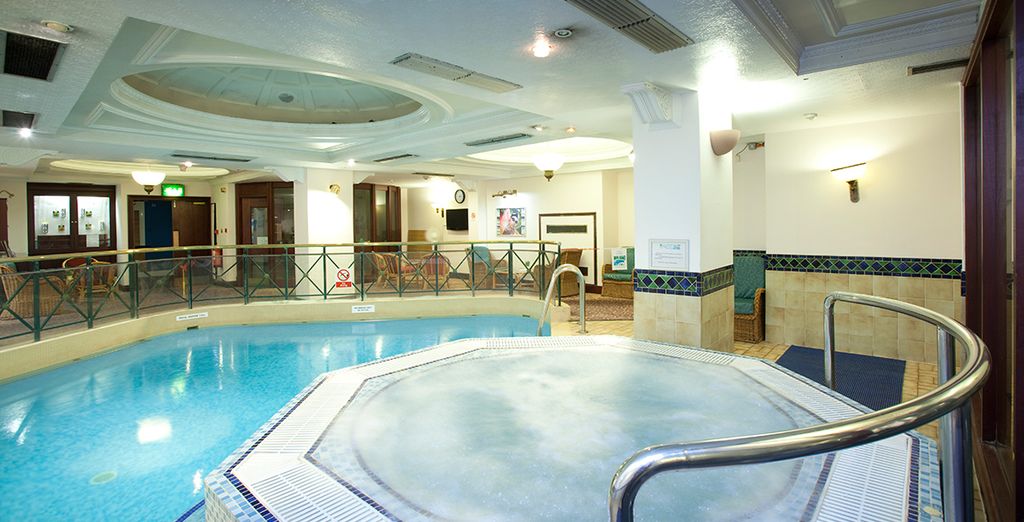 Elegant rooms, overlooking beautiful Piccadilly Gardens and just minutes from the Arndale Centre, are just some of the selling points of this beautiful hotel. Rich reds, earth tones and cream and white bedding make the rooms tempting delights on first sight, while the restaurant boasts the best of both British and European cuisines to ensure that everyone has their favourite meal, after a busy day exploring the best of Manchester.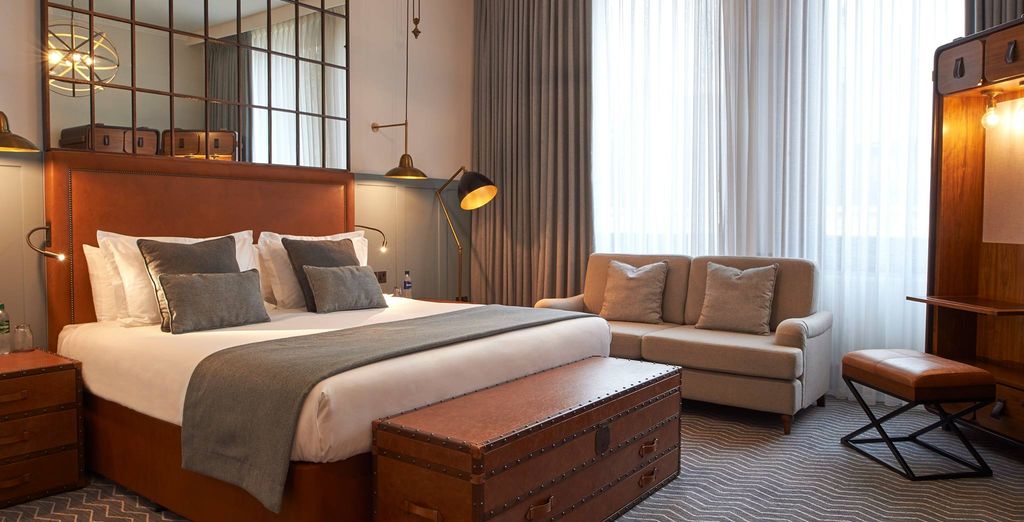 An immense red brick, solidly Victorian building with a distinctive clock tower, the Principal Hotel is instantly recognisable on the Manchester skyline. Dating back to 1890, the charmingly old-fashioned exterior opens into an interior that is simultaneously wonderful, artistic, welcoming and opulent, with a gracious nod to the past in its wonderful furnishings and panelling, but all the modern conveniences that make our lives so much more comfortable: discreet central heating for perfect comfort, Wi-Fi throughout, thick curtains to keep out any unwanted light or sound, and plenty of unique and aesthetic artworks that carefully blend the best of both. The onsite restaurant is an award-winner, The Refuge Dining Room and Public Bar, where your taste buds will be pleasantly surprised! The restaurant's name is a nod to the building's origins, it was called The Refuge Assurance Company, and was that company's headquarters.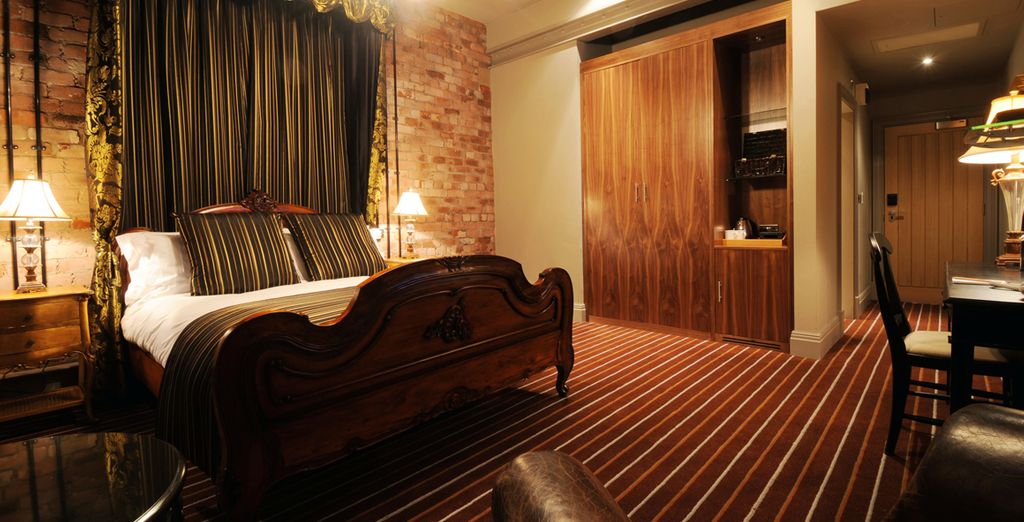 With just nineteen richly decorated rooms, you will feel as though you have stepped into the scenes of high-end soap opera in such beautiful surroundings. Each room is uniquely designed, but all have a mysterious hint of darkness about them that makes them feel mysterious and delightfully sensual. The rest of the hotel is trendy, following similar décor themes to the rooms – always that background of midnight darkness – but it is perfectly sited in the heart of Manchester city centre, which makes it the perfect quirky place to stay while you explore the historic and fascinating city. You do not have to go too far to explore though, the onsite cocktail bar (Velvet Bar) is a destination in its own right, with locals and visitor from other hotels popping in for a refreshing drink or two. Accessing the restaurant is exciting too: the landing is a contained fish tank which you must walk over to access the steps down to the restaurant! But the daredevil walk of faith is worth it, the food is excellent!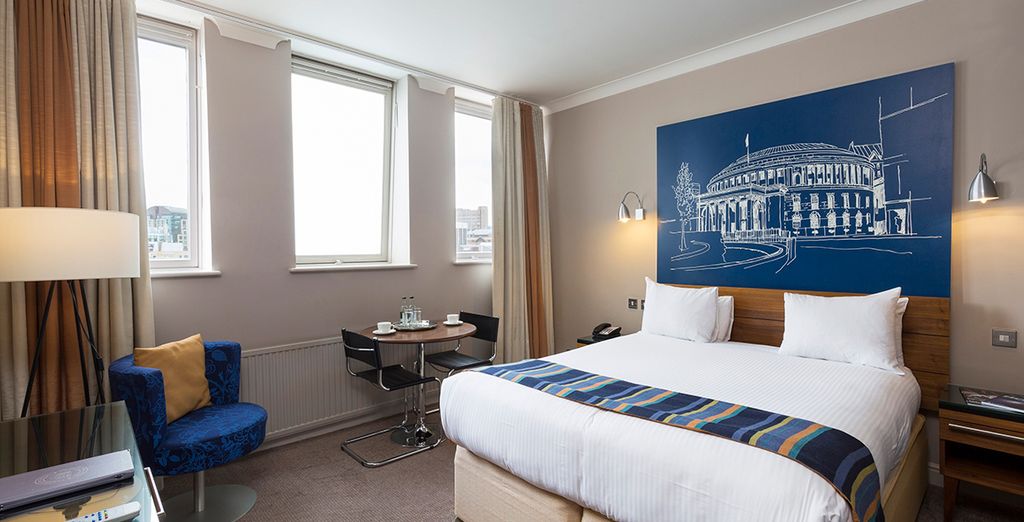 Formerly a Victorian cotton warehouse (many of the older buildings in Manchester have a fascinating history – if any catch your eye, ask the people working or living within if they know anything about it, and you may hear some truly unique and fascinating tales!) this hotel is large, taking up a whole city block by itself. The Grade-II listed building houses eighty-five generous rooms, and also boasts a whole range of meeting rooms to suit all needs. The hotel is delighted to host wedding receptions too, and can comfortably accommodate 70 wedding guests as regards seating, food and room size. The rooms are comfortably furnished and attractively decorated, with large-screen televisions. After a busy day taking in all things Mancunian, return to the hotel and indulge in a uniquely British treat: afternoon tea, complete with sandwiches, cakes, scones and ornate and beautiful teapots.
The Voyage Prive Travel Expert's Opinion on Hotels in Manchester: Why Make Your Booking There?
As mentioned in the introduction, the first excellent reason for booking Manchester hotels is to bring you to within easy reach of excellent transportation links: buses and trains domestically, whether you are going to Scotland or London, and planes for anywhere further afield.
But even if Manchester is your ultimate destination, there are excellent reasons for this too. Depending on what you are planning to do in this welcoming and cosmopolitan city, choose your hotel to be close to the shopping centres, or to the theatre district, or even just place yourself in the city centre so you can wander freely and see Manchester up close and personal!
How to Make My Booking in Manchester
Travel is becoming a pricey proposition for most people these days, and any bargains are eagerly seized upon, as long as they are genuine and backed by a reputable source. This is where being a Voyage Prive member can be invaluable to you: you can receive discounts of up to seventy per cent on your accommodation, find free upgrades to both meals and rooms, you can enjoy freebies from the hotel like pampering spa treatments, complimentary three-course meals, bottles of wine or fruit baskets awaiting your arrival, and even source tickets for some of Manchester hottest events, concerts or theatre performances.
How do you access this Aladdin's cave of wonders? Simply by signing up to be a Voyage Prive member! Navigate to the site, and click on 'sign-up' or wait for the pop-up suggestion to activate. Fill in your basic details: name, email address and choose a password, then wait for the activation email to land in your inbox. Click on the link within that email and follow it back to the site and, voila, you are a member.
Then you can browse through all the available offers to see what is current, or input your preferred destinations into the search bar. If there are no deals on your favourite country, city or hotel at the time, you will be given the option to create an alert that will send you an email as soon as these destinations are offering a deal.
Once the dream deal comes through, you can click on it and be taken straight to the booking page, where you can input your chosen dates, the number of people in your party and make all the choices available to you, which may include everything from flights and airport shuttles as well as hotel accommodation and some or all meals, or which can be cheap and cheerful only covering your accommodation – perfect for those who will be meeting up with friends and family members and will not be spending very much time in the hotel.
The Best Places to Find Hotels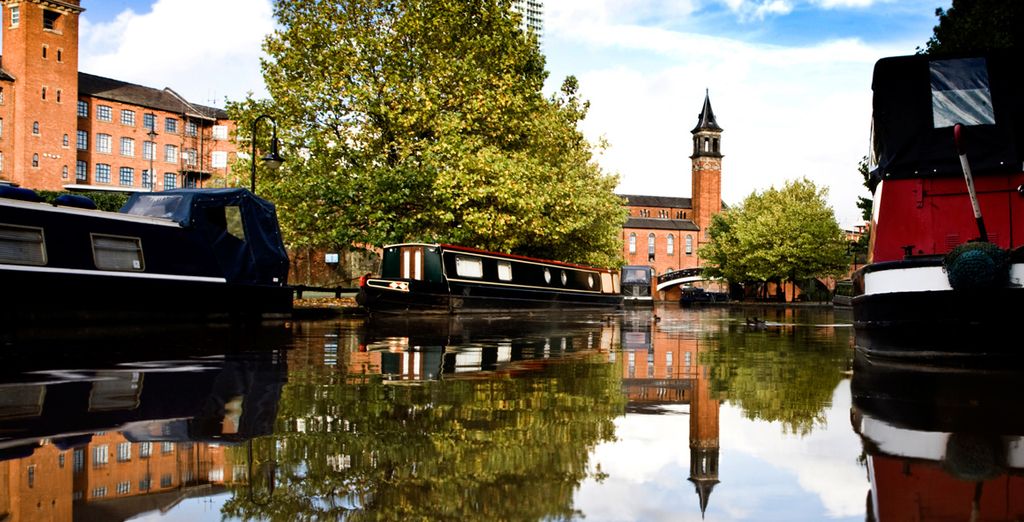 1. Airport
Not strictly speaking a suburb, the airport area of Manchester is largely devoted to the transport hub, with logistics companies vying with couriers vying with hotels and temporary office spaces and, if you are in transit, or about to fly out early in the morning, getting a hotel in this area is nothing but sensible. It may not be the most attractive part of the city, but it is very convenient for early flights, and many of the hotels even offer a free shuttle service that will get you to the right place at the airport without incurring any fines or censure from the security guards!
2. Deansgate
Also called North Central, this part of town is home to museums, art galleries, coffee shops and boutique shops and cafés each with their own unique selling points. Explore these, if you have the time, and you will find how each proprietor is living their passion, whether they are trying to demonstrate eco-consciousness or raise money for excellent causes.
3. East Central
This area covers much of the centre of the city, so you are within easy access of transport links, excellent dining opportunities and plenty of cultural entertainment too. There are plenty of hotels here, ranging from the most budget friendly to some very high-end luxury offerings.
Presenting: Manchester
Manchester feels familiar. If you have ever been in a big, old city that has a rich history, there is a certain sense of stability and familiarity that soon makes itself felt, and Manchester is no different, despite the constantly changing face of the city as sky-rises shoot up, old buildings are gutted and their exteriors given a painstaking facelift, and amenities are slotted in to make life easier for everyone in the city, locals or visitors alike. It is also surprisingly easy to navigate, the whole city's layout seeming to follow some instinctively intuitive pattern that our brains respond to. You will need a satnav or your phone's GPS for the specifics, but in many cases you will find places that you are looking for with astonishing ease.
The Five Best Things to See and Do in Manchester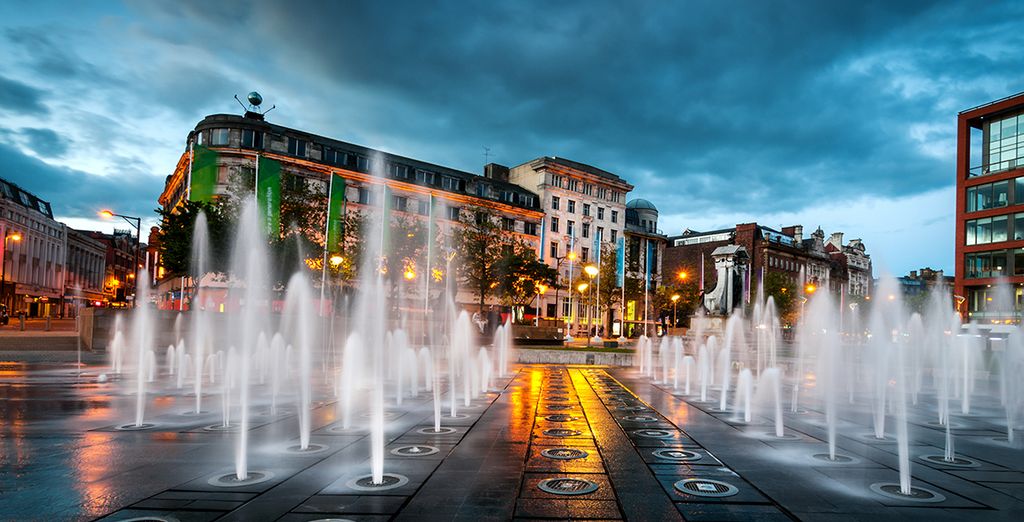 1. INTU Trafford Centre
Just five miles west of the city centre, this enormous and rather beautiful shopping centre awaits. Packed with everything from budget stores to high-end fashion and jewellery retailers, the Trafford Centre is worth visiting even if you do not have any money to spend – and is definitely worth the trip if you do!
2. The Arndale
Peak high-street for Manchester, this immense shopping complex – the largest city centre shopping complex in Europe – actually sprawls outside its confines, connecting to Selfridges and Marks and Spencer via walkway bridges. Given its immense size, plan to spend the entire day shopping, and make sure you pace yourself with coffee-breaks and meals as you go. There are good train and bus links to the shopping centre, and there is even a space underground for a subway station, preparatory to the funding being found to install that. Worth going, even if just to say you have been, but also excellent if you love to shop.
3. Albert Square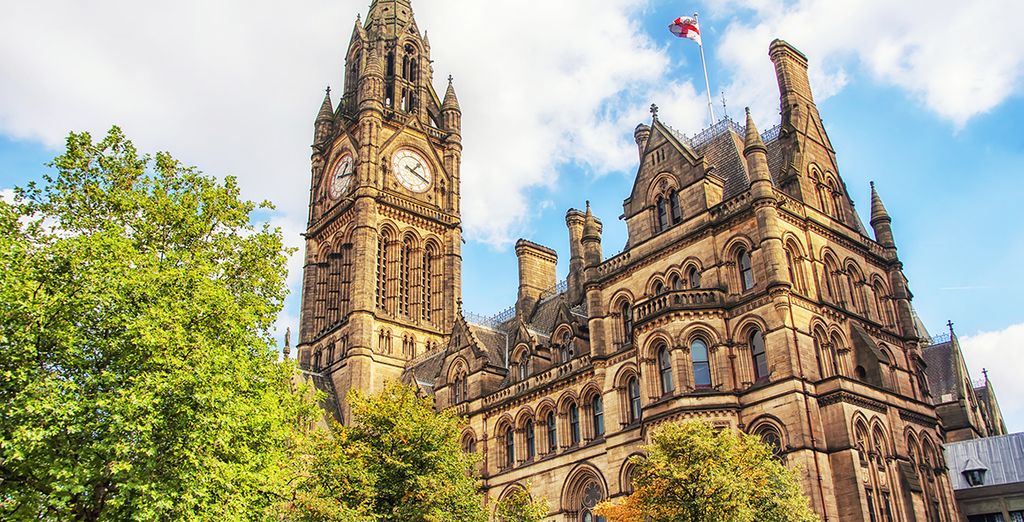 Dedicated to the memory of Queen Victoria's beloved Albert, this square is central to much Manchester history, with fabulous listed buildings framing the square and many fascinating statutes, carvings and monuments positioned within it. The largest and most ornate is, of course, that one belonging to Albert, and it features a large marble statue of the man himself, set in a detailed ciborium or canopy, the designs for which were approved by the grief-stricken Victoria in person.
4. John Rylands Library
Set in Deansgate, in the University of Manchester campus is a library that will inspire joy, delight and raging envy in the breast of every ardent reader who has ever longed for a library of their own. Large, airy and graceful, this library is a positive cathedral dedicated to the printed word. Open to the public seven days a week, there are a number of special collections housed within the library, which you must apply for an appointment in order to view. Whether you love beautiful buildings or beautiful books or both: this is a must-see.
5. National Football Museum
Formerly from Deepdale in Preston, Lancashire, the Football Museum moved to Manchester in 2012, where it found a home in the Urbis building. The museum is home to a number of important pieces of sporting memorabilia covering the history of the much-loved and often played game. Inside you will find comprehensive information, interactive exhibits and details about every single aspect of the beautiful game, from how football strips have changed over time to learning how the media covers the gameplay, ensuring that each kick, lunge – even every drop of sweat – is captured in crystal clear detail, or relayed accurately and in timely fashion over the radio. Even non-footie fans cannot fail to be impressed!