Discover a world of beauty, love and fine cusine with a last minute France holiday



Table of contents
France: the ideal destination for a last-minute break as it's just a quick hop across the Channel whether you opt to go by ferry, the Eurotunnel or even a short flight. France is an enormously varied country with something for everyone. Paris for the ultimate city break, Normandy or Brittany for rural charm, and Provence or Aquitaine for guaranteed summer sunshine - the choice is yours.
Where to stay at the last minute in France? The best hotels of Voyage Privé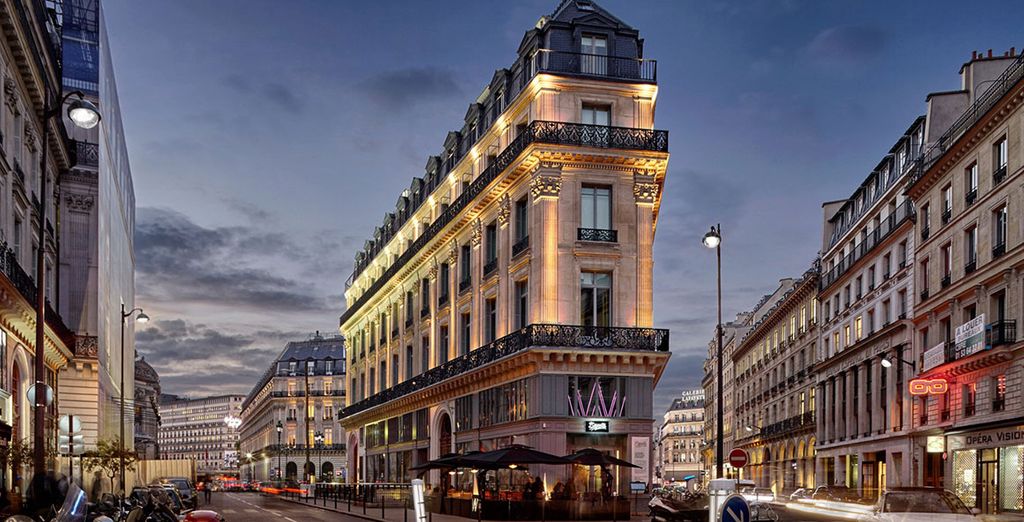 Ideal for a romantic mini-break in Paris. Only a short distance from the rue du Faubourg Saint-Honoré, the Opera Garnier and the major shops. You will love the elegant interiors and opulent glamour in all the rooms, and the 5-star facilities.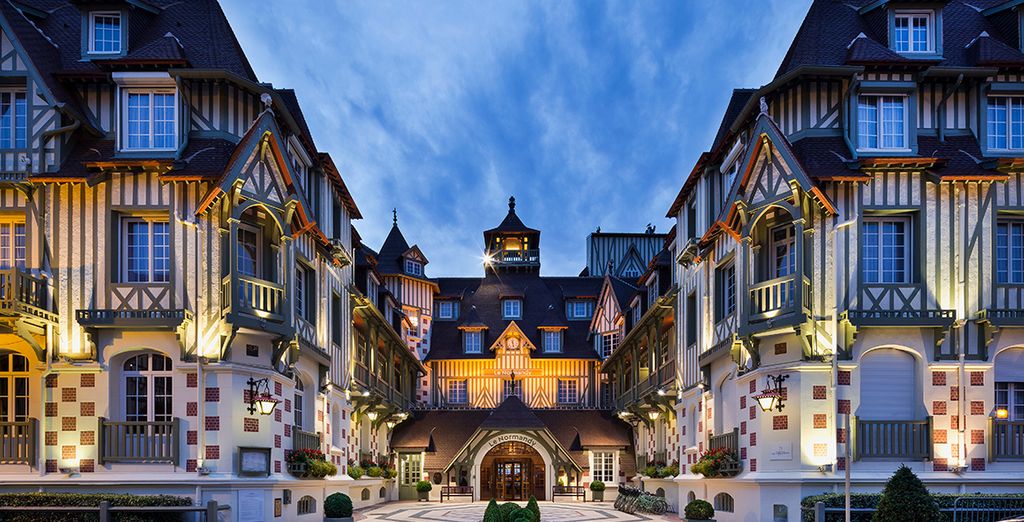 Discover the windswept sandy beaches and pretty towns of Normandy during an enjoyable stay at the magnificent Hotel Barriere Le Normandy in the classic resort of Deauville. This is a unique hotel offering luxurious amenities for all the family.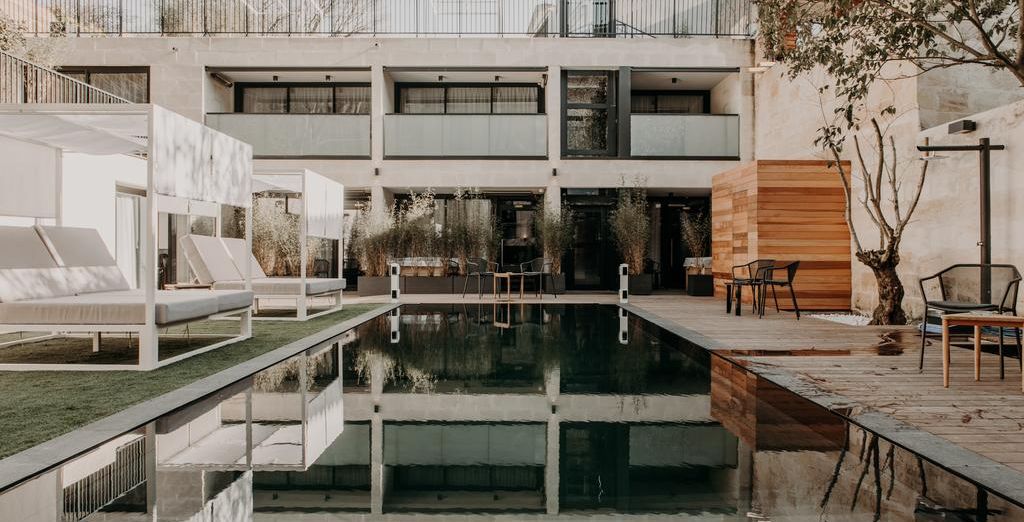 Head to the wine capital of France for a truly decadent weekend getaway. From the beautifully furnished rooms to its inimitable gastronomic restaurant and outdoor pool, this 5-star boutique hotel offers exceptional accommodation for your last-minute stay in Bordeaux.
How to book your last minute holidays in France
You can book yourself a last-minute holiday to France by visiting the Voyage Prive website. It only takes a moment to register by either giving your email address or logging in via Facebook. Once you have registered you can take advantage of exclusive offers for members on an extensive range of luxury hotels across France. Members can search for holidays and breaks with different types of options; from all-inclusive, transfer included, car rental, half board, and full board.
What kind of offers can I find at last minute for France?
One of the main advantages of being a Voyage Prive member is that you can book last-minute holidays at great prices. There is a huge variety of offers available in many locations across France. Whether you want a package holiday, a Flight+Hotel break, Hotel Only, Adult Hotel Only, or a relaxing cruise, the choice is yours. Voyage Prive caters for all types of holiday - from family seaside breaks to solo travellers or romantic minibreaks - all can benefit from exclusive discounts of up to 70%!
The?5?best things to see/do in France?
1. Visit Mont St Michel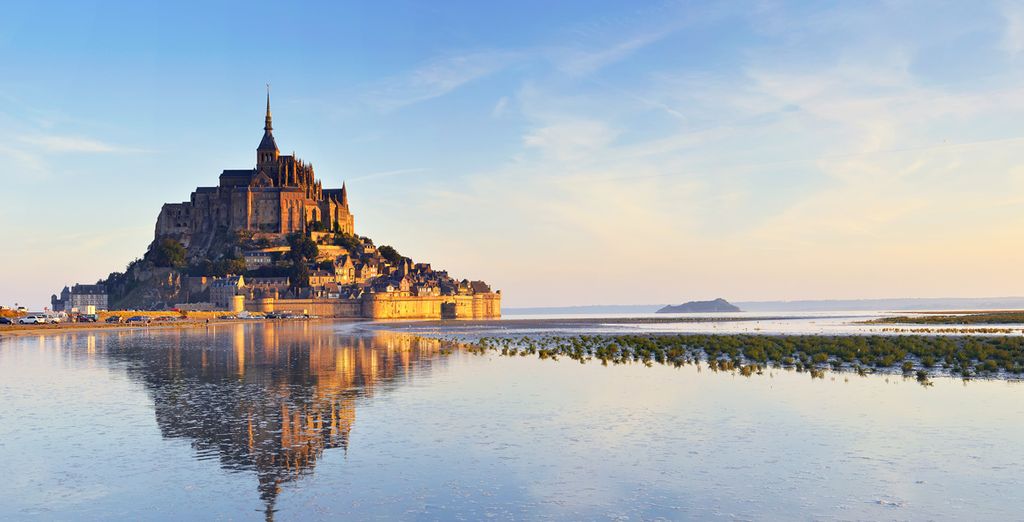 The tidal island of Mont St Michel on the coast of Brittany is one of the main tourist attractions of Normandy and Brittany. Visit the medieval monastery and old town at the top of the island and admire the beautiful architecture.
2. Take a Bordeaux wine tour
In the south-west of France, Bordeaux is the gleaming red jewel in France's wine-producing crown. There are many tours and tastings to the surrounding chateaux and vineyards, while the town itself is a must for any lover of French wine and gastronomy.
3. Go up the Eiffel Tower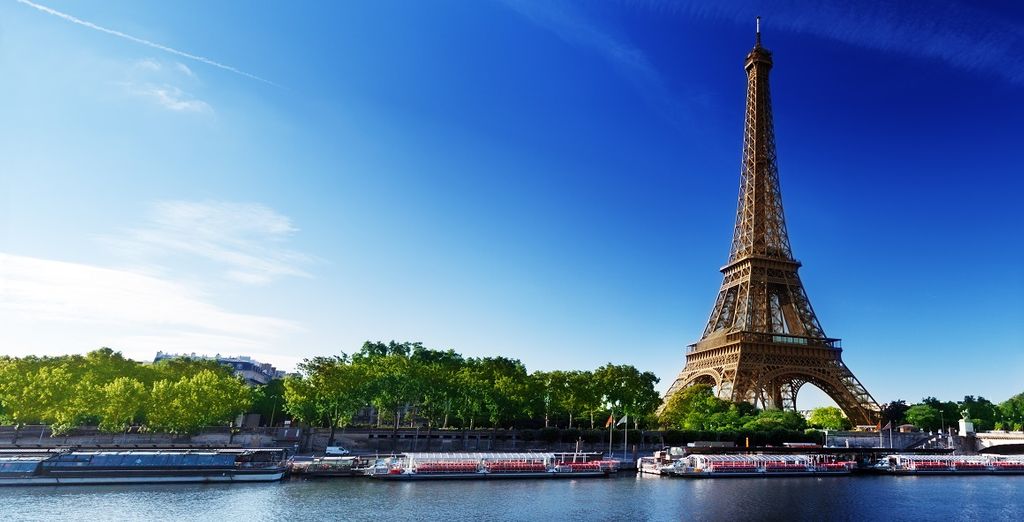 On a clear day, the views from the top of the Eiffel Tower are incredible. Our tip - take the elevator to the top, but descend on foot. The experience is also worth doing at night as the entire tower glitters while the city twinkles below.
4.The Calanques near Marseille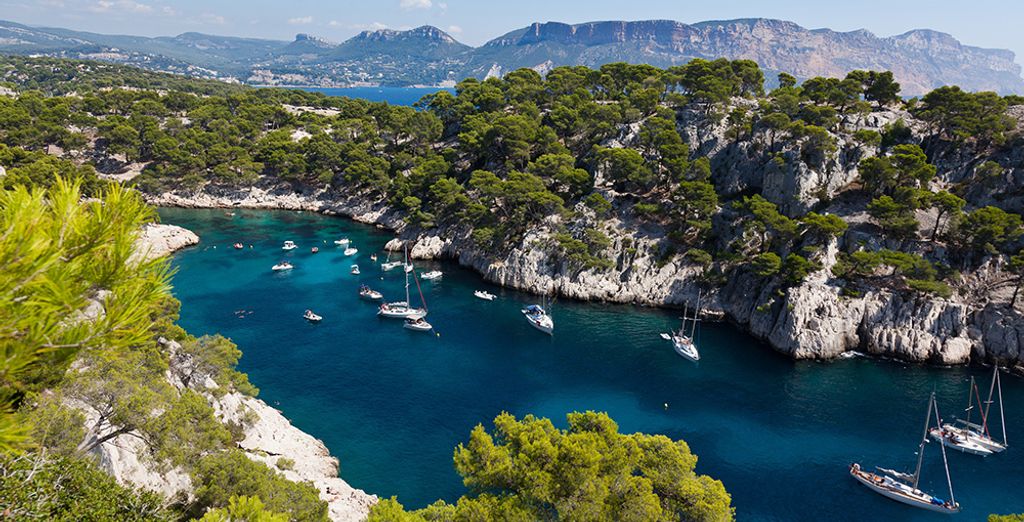 The Calanques are a series of coves of crystal clear emerald water nestled between towering limestone cliffs that dot the coastline between the village of Cassis and Marseille. Their beauty has been immortalised in many works of art.
Visit the Palace of Versailles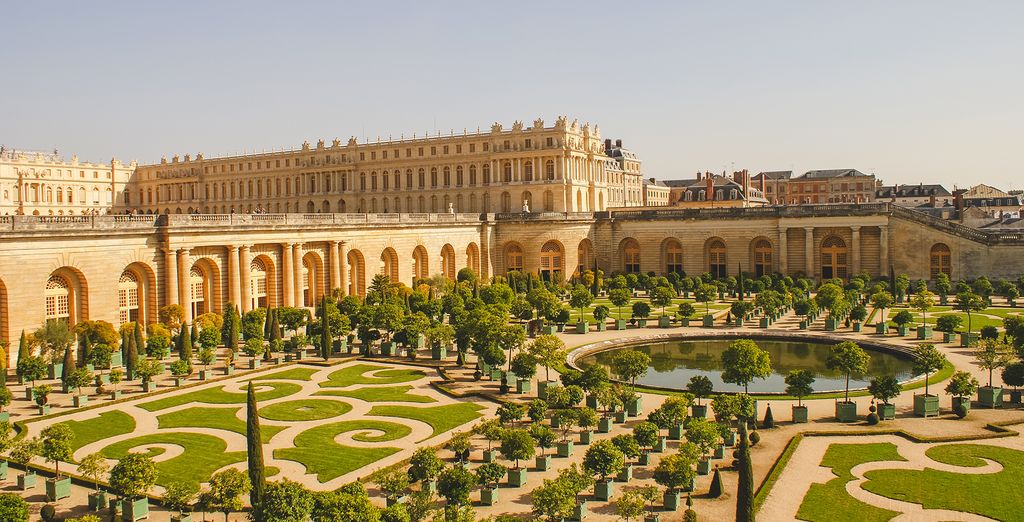 A UNESCO World Heritage site, the palace of Versailles dates back to the 1600s when it was originally built as a hunting lodge for Louis XIII. Dripping with history, it is now one of Frances' most popular tourist attractions.
Our practical advice for France?
What to pack for a last-minute holiday to France?
What to pack for a last-minute trip to France depends on the time of year and the region you are planning to visit. France is a large country and the south coast often experiences very different weather conditions to the north-west which can be very cool and wet even in the summer. Our advice is to check the weather forecast before you go and pack accordingly. However, don't pack too much if you are going to a city, such as Paris, as you may well want to buy some French haute couture during your stay!
What budget to plan for a last-minute holiday in France?
To make your money go further during a last-minute trip to France, it is sensible to plan a budget your trip according to your chosen destination and the time of year. As a rule of thumb, a weekend in rural Brittany will be less expensive than Paris or the South of France.
Plan an additional budget for extras, such as outings or impulse buys. Voyage Prive's last-minute offers mean that you can enjoy even cheaper prices, allowing your holiday budget to go even further.
Useful information before going to France
Most people in France speak and understand English but it is still a good idea to learn a few basic French phrases as a courtesy. Make the effort to dress up at night if going to a restaurant but pack comfortable shoes for sightseeing or shopping.
Make the most of public transport; especially the trains. The French train service is easy to use and very affordable. If visiting the capital, save money and long queues by getting a Paris Museum Pass.
The French working schedule might be slightly different from what you are used to at home. Many restaurants and shops, for example, close for two hours for lunch. This is especially true in small towns and villages and is worth bearing in mind when planning your day.
The Voyage Prive travel expert's opinion on Last Minute trip to France
Escape to the City of Love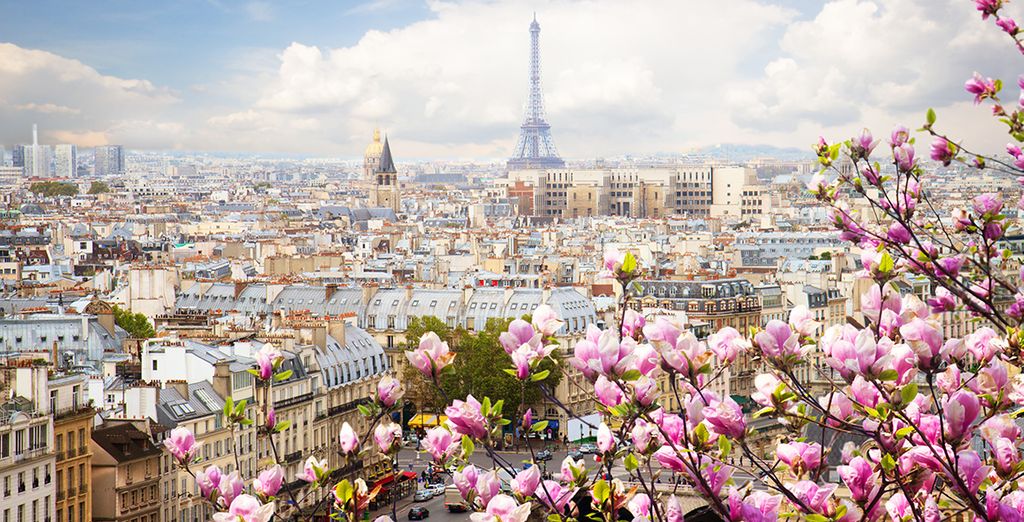 Blessed with a stunning landscape, world-famous sites, classic arts and fine cuisine, there is simply something to suit and impress everyone in this wonderful European country. However, a trip to France wouldn't be complete without a stop in the city of love - Paris. A perfect city for the romantically inclined, Paris has all you need to fall in love or experience romance. From the Effiel Tower to the Louvre Museum and walking hand-in-hand along the river banks of the Seine, you will be spoilt for choice when it comes to tourist attractions, classic French restaurants and sites to see.
Visit a picture-perfect village
The quaint villages of France are where local life and cuisine really comes to life. From Barlefuer in Normandy, a delightful village with a quiet harbour dotted with boats and low-key restaurants, to Gordes in the south of France, known as one of France's martyr villages due to its beautiful hilltop villages and homes along with stunning sunsets, there is a village in France to suit all tastes.
Indulge in French cuisine
No matter where you find yourself in France, you will be guaranteed sophisticated and luxurious cuisine throughout the country. Try the classic French baguette with homemade onion soup, the city foods of croissants, fine cheese and wine, to the coasts of France where seafood is plentiful, including clams, mussels, oysters, squid, and shrimp. Or perhaps you can indulge in something completely new. How about escargot, or cooked land snails? A popular option is a wine-tasting excursion. You could even explore the world-famous Champagne region of France if you want to taste some tantalising bubbles.
If you want to experience fabulous food, beautiful beaches, atmospheric cities and stunning landscapes then it's not too late to book a last minute France holiday with us. We choose all of our last minute deals with you in mind and provide you with the most luxurious and stunning choice of accommodation. Sign up to our newsletter to receive exclusive discounts and deals on last minute France holidays to your inbox. Start planning your last minute deal today - it's never too late to book with us!
FAQ Last Minute France
Voyage Privé's travel experts negotiate for you the best offers at the best prices! Enjoy holidays deals to France up to 70% off ! You can book until the very last minute, depending on availability.
For a memorable stay at an altitude of 1800m, choose the geodomes of Alpin Cocoon. A unique establishment with a breathtaking view of the mountains. If you want to discover the beautiful Luberon region, choose the Domaine de Capelongue 4* with breathtaking mountains view, two outdoor pool, a panoramic restaurant and a luxury spa.
You just need to register for free to access all our current sales. You can book holidays to France up to -70% even for a last minute departure !