Booking in Strasbourg
Do you want to stay in Strasbourg for your next trip? Here are our best plans to find the top hotels at the best prices.
Discover our top hotels for Strasbourg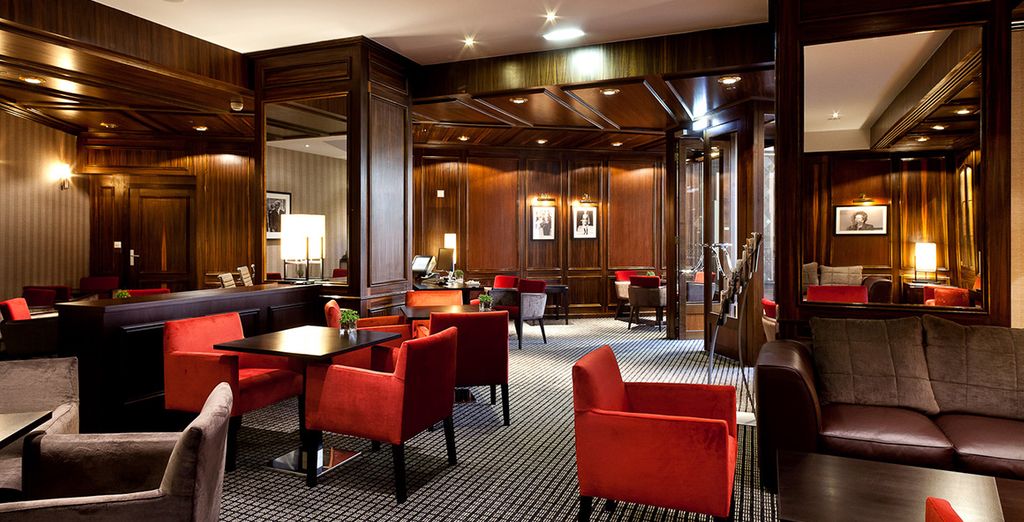 The Hilton prides itself on the level of comfort and ease it provides its guests. A contemporary design, wifi access, and incredible customer service allow you to feel at home as soon as you arrive. The hotel is located just 5 minutes walk from the EU parliament and other local attractions.
Reviews - Average score: 7.8/10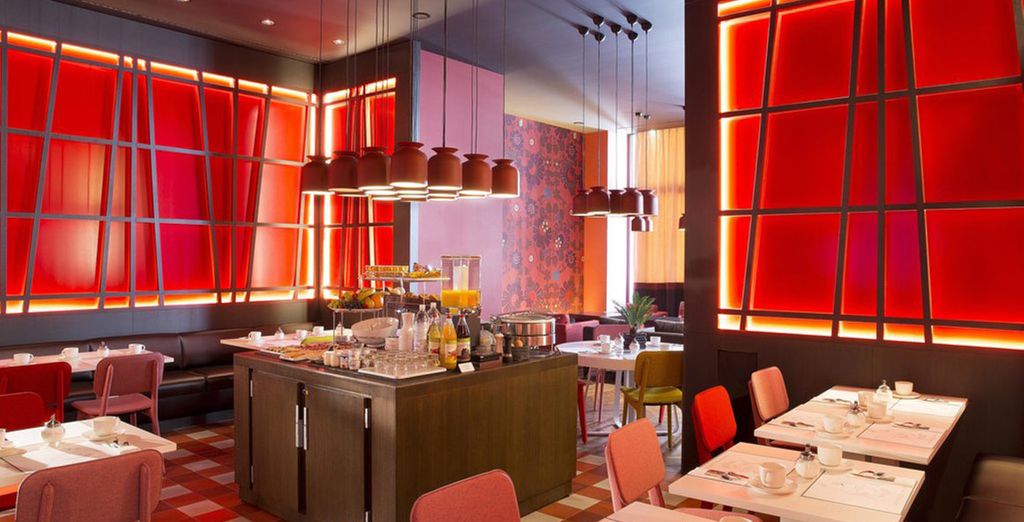 Beautiful medieval architecture with contemporary interior design makes Hotel D a fantastic place to stay. After a long day sightseeing, you can relax at the hotel's spa and wellbeing area. The hotel also offers free wifi and 24-hour access to their gym and sauna.
Reviews - Average score: 9/10.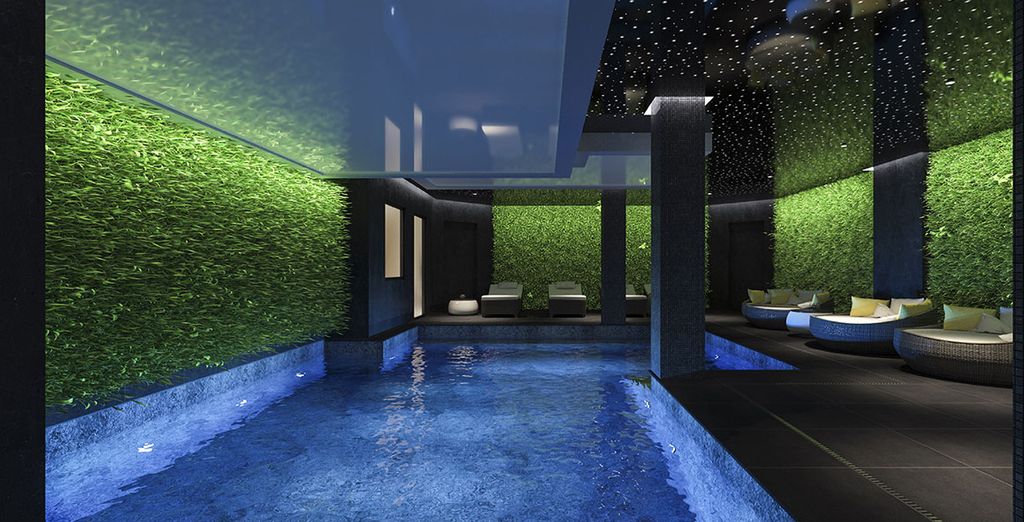 Opposite the hotel is the Strasbourg Cathedral, allowing you to wake up and believe you are living in a fairy tale. The hotel has on-site facilities including a gym, spa, indoor pool, and library. Located close to the German border it provides an easy opportunity for a day trip.
Reviews - Average score: 8.8/10.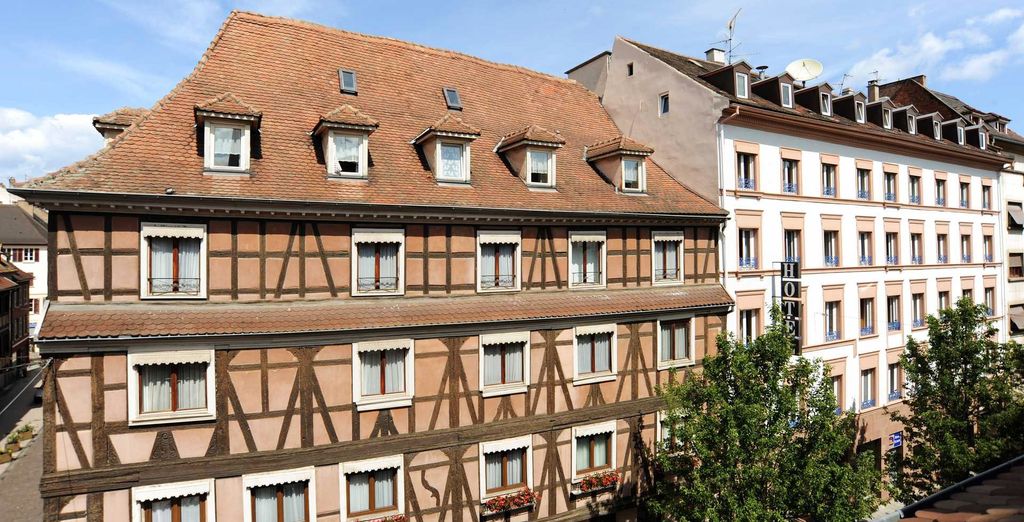 The Best Western is a redeveloped 15th Century coaching inn and is located in the centre of the historic district. The hotel is minutes away from the main shopping and eating areas of the city, allowing you access to the best examples of local cuisine.
Reviews - Average score: 8.4/10.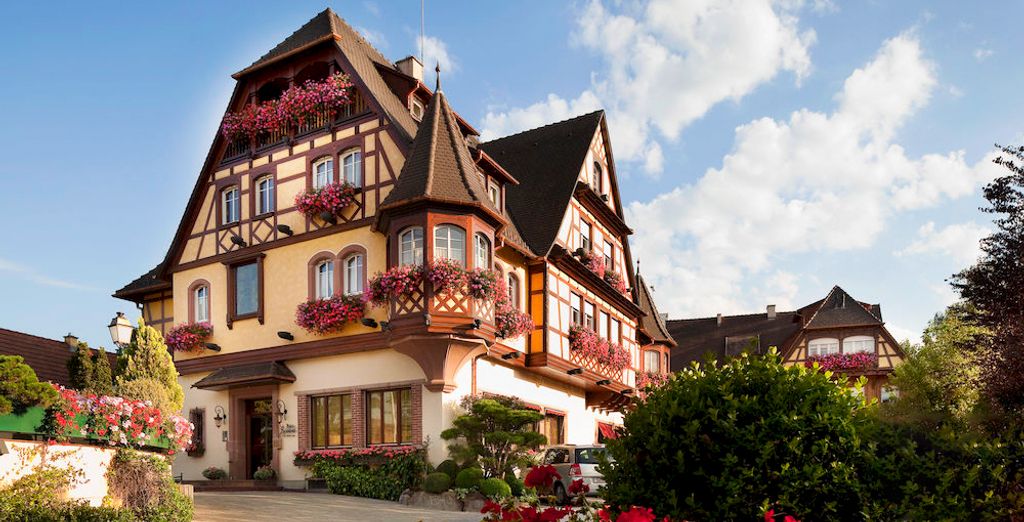 Located in the quaint town of Obernai, close to both Strasbourg and the German border. Stepping out of the front door you can walk along in awe at the beautiful medieval architecture on display. The hotel itself hosts a spa and restaurant, making it the perfect place for relaxation and indulgence.
Reviews - Average score: 9/10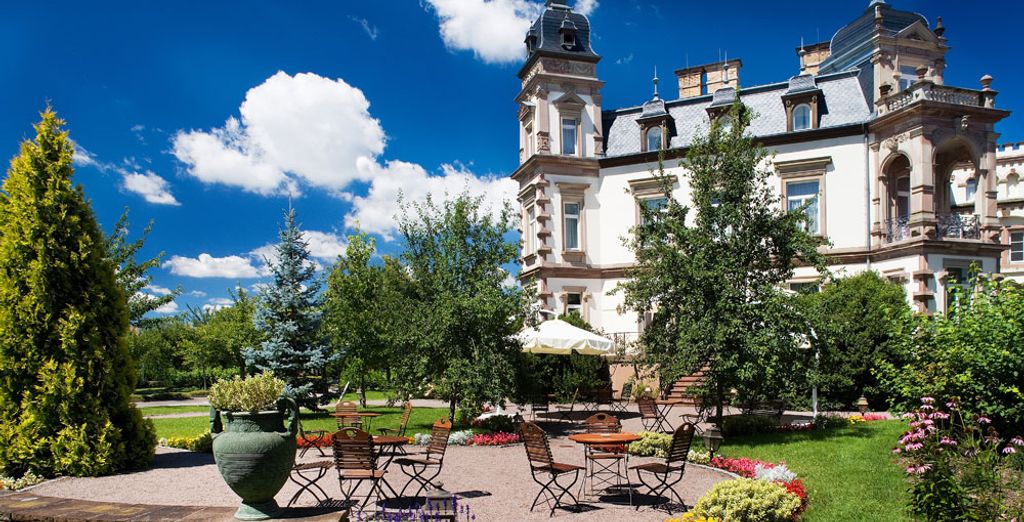 8km outside of Strasbourg is the picturesque village of Ostwald, home to this five-star hotel. Situated on the riverbank, it provides perfect views and a delightful terrace during the warmer months. Thai massages are available at the on-site spa. Facilities also include an indoor pool, Jacuzzi, 9 hole golf course, and its own restaurant.
Reviews - Average score: 8.6/10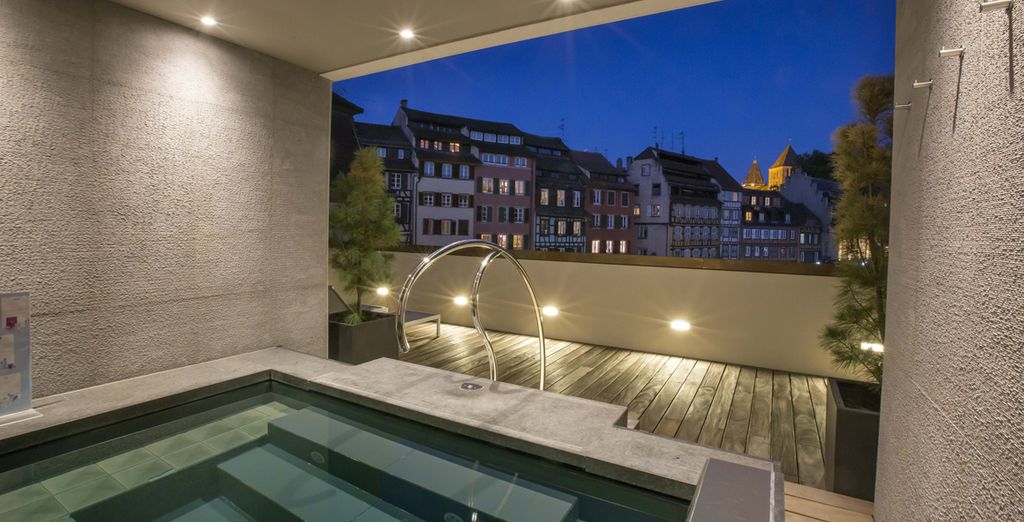 Found in the heart of the historic city centre, known as Le Petite France, or 'Little France', this hotel offers a wide range of facilities to help you relax and unwind. A fitness centre, massage parlour, hot tub, sauna, spa, bar and restaurant are all at your disposal. The hotel is on the bank of the Rhine River; rooms have either a view of the river or traditional timber-framed houses.
Reviews - Average score: 9/10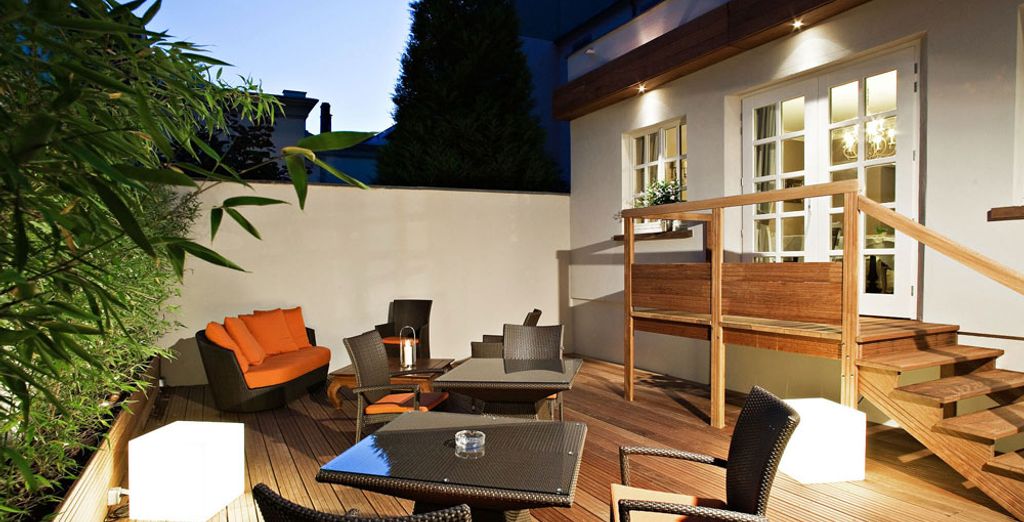 Located in the northern part of the city, the hotel is close to a wide variety of shops and restaurants. The hotel itself is the perfect place for relaxation and pampering, it offers professional massages, a sauna, and a gym complete with virtual classes.
Reviews - Average score: 8.4/10
How to make my booking in Strasbourg
You can register with Voyage Privé by going to our homepage and selecting the 'Join for free' option. From there simply provide your email address, a password, and agree to the terms and conditions to register your account.
Once you have registered, you can search for Strasbourg in the search bar at the top of the site of you can scroll through the current offers that are available. If no offers are available, you can easily create an alert so you are notified as soon as one becomes active.
Once you have registered and set up an alert, you will have access to offers that give you up to 70% off your trip to Strasbourg. You will get the best deals and hotels to visit an incredible city famous for its history, culture and Christmas markets. Voyage Privé also provides excellent customer service and has a mobile app that will provide you with up-to-date information regarding your booking.
The different ways to make your online hotel booking in Strasbourg with Voyage Privé
Voyage Privé makes every aspect of booking your holiday as easy as possible. Not only do we offer fantastic discounts on the best hotels, but we can also take care of your flights. You can book just the hotel for your desired duration or book with a flight from your choice of departure city.
The best places to find hotels
Strasbourg is a fantastic city filled with gothic architecture. The historic city centre is a UNESCO World Heritage site. Taking a stroll along the medieval streets in spring or summer is a wonderful way to soak up the culture. The city is a cultural melting pot, on the border between France and Germany, the city has changed hands many times over the last few centuries. This background provides a fascinating history and makes it an ideal location for foodies with its mixture of cuisines.
Presentation of Strasbourg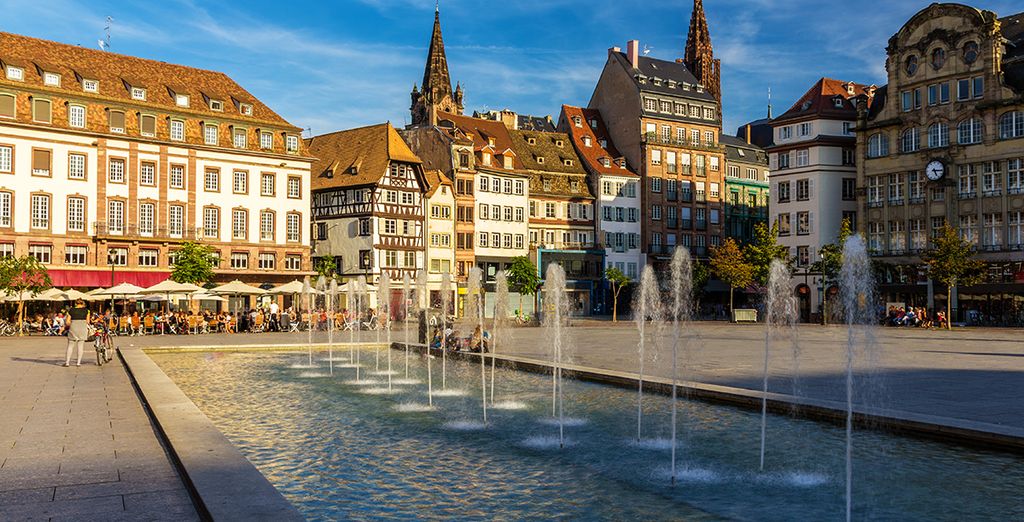 While this city has often been a source of conflict between its neighbours in the past, now it is a symbol of European unity. Home to the stunning building of the European Parliament, in the city's north, it is one of only three places in the world to be home to an international institution but not be a capital city.
Strasbourg is probably most famous for it's Christmas markets. For the entirety of December, the whole city puts on an incredible display of lights and decorations to give you a sense of the magic of the season. Search for the perfect gift or go to Christmas mass in one of the city's gothic churches.
Top 5 things to do in Strasbourg:
• Visit the Strasbourg Cathedral - one of the finest examples of gothic architecture.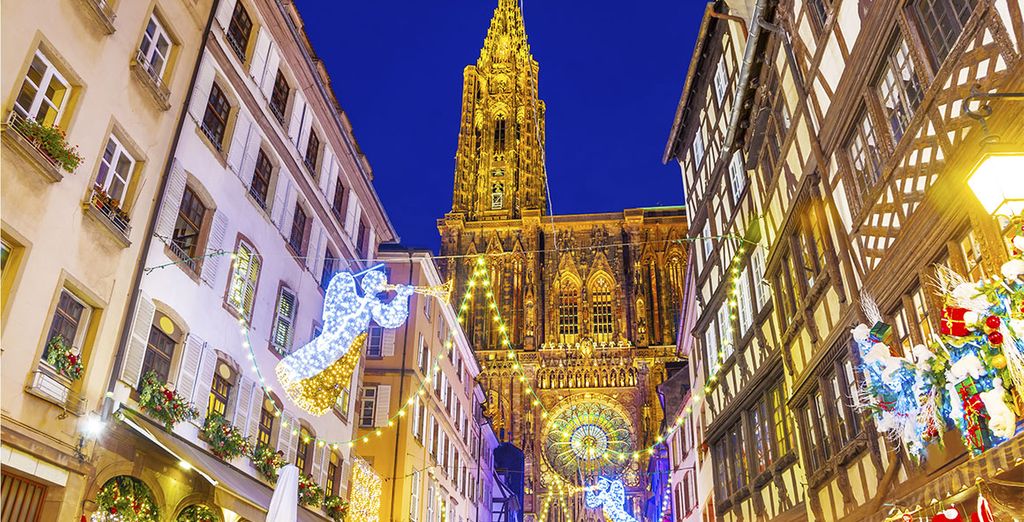 • Go on a river cruise – experience serenity as your sail along the river looking at the timber houses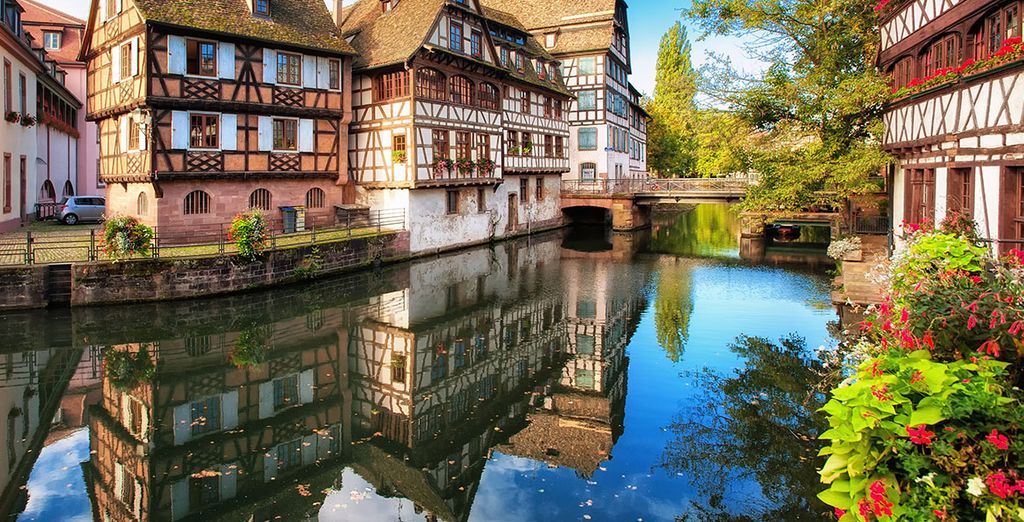 • Visit the Historic City Centre (La Petite France) – witness the historical buildings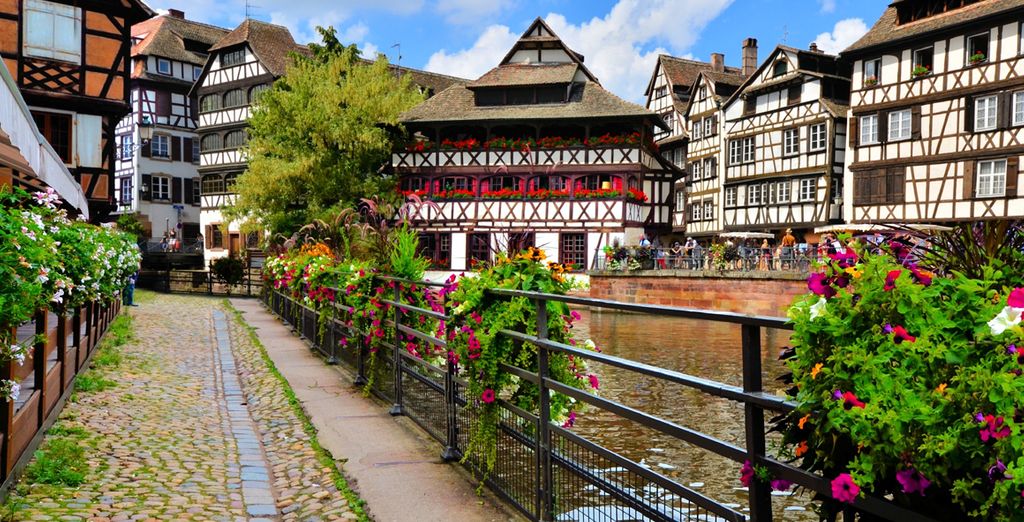 • Musée Historique de Strasbourg – Learn about the city's history
• European Parliament – Provides excellent photo opportunities across the river
Don't stop here and check all our offers to visit France!
You can also check all our booking offers !