Tours of France - Best tours in luxury hotel



Table of contents
France is the UK's closest neighbour and as such is one of the most popular holiday destinations from the UK. There are many reasons to visit France: its beauty, the art, the rich history and the wonderful food – its proximity should only ever be the first reason of many to choose a tour of France for your next holiday.
Why go for a tour in France?
Among the many attractions of visiting France is Disneyland Paris (formerly EuroDisney). For many families, the original theme park in Orlando, USA, is just too far away and too expensive, so Disneyland Paris is an excellent substitute. It is not actually in Paris, but there are many trains and public transport links to the theme park from nearby, so you can easily spend the whole day in the park and then return to your hotel without too much stress or time spent travelling. The Louvre, firmly in the heart of Paris and close to the romantic Seine, contains thousands of wonderful artworks and is both entertaining and educational, making it ideal for families. Travelling out of the capital, you will quickly find wine country. As long as you aren't driving, why not enjoy a wine tour? Team this with a cheese tasting for a truly French taste sensation.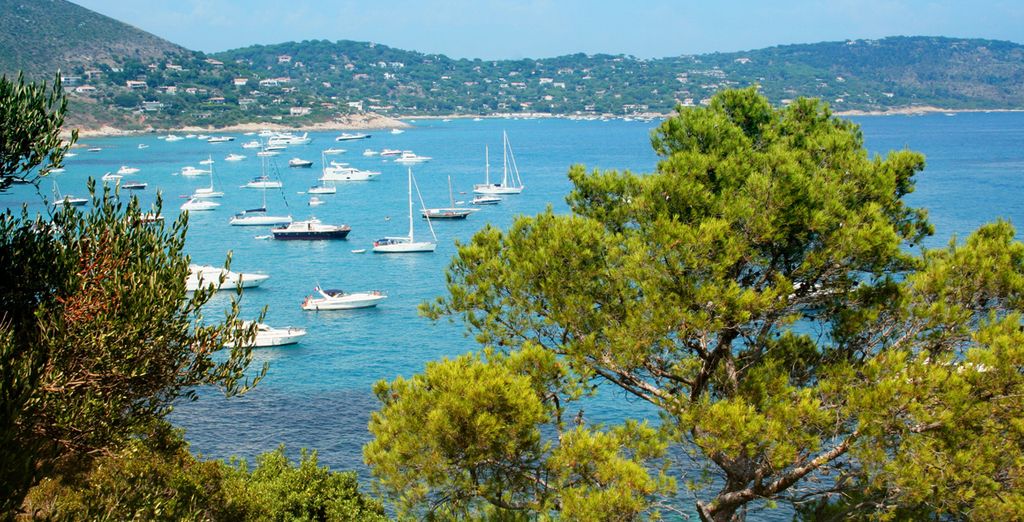 Voyage Privé expert's opinion on France tours
Our expert loves visiting France. The food is divine, taking cuisine from mere sustenance to an occasion in its own right. There is so much to see and do, from the soaring Eiffel Tower to the love-lock laden bridges over the river. You could also take a moment to visit the fire-ravaged cathedral of Notre Dame and observe the workers who are still delicately assessing the structure to see what can be saved, even as they clear away the rubble and soot-blacked debris. The art is world-class: not only did France produce hundreds of masters herself, the country has been acquiring art from all over the world for many years, amassing collections of the finest creations that humans are capable of. Finally, the ambience of France is unique: from the confidence of the pedestrians to the (rather scary) aplomb with which they drive, to be in France is to know that you are no longer at home.
Five things to do and see during a tour in France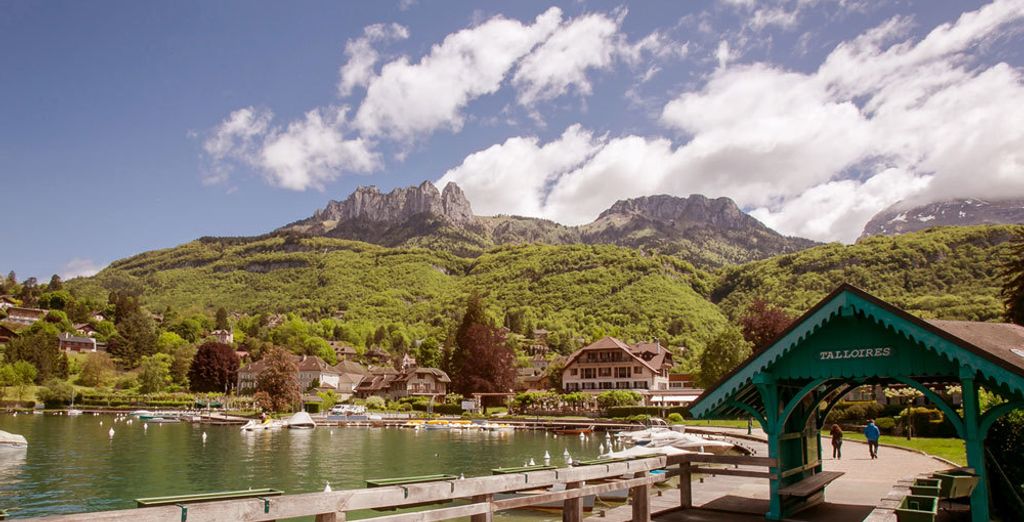 1. Visit a chateau
France's answer to English stately homes, the countryside abounds with chateaux. Do be mindful that many are in private hands and still being used as homes so a quick check that visitors are welcomed is strongly advised. Those that are open to the public will offer you a tour that gives you a glimpse into historic France, and – usually – a meal that would not be amiss in a Michelin starred restaurant.
2. Eat rural
Speaking of food, do try and go off the beaten track to eat at a country bistro. The menu will almost always be limited, but the food will delight your tastebuds. There's nothing more delicious than simple, authentic French cooking: rather than the slightly bland Anglicised dishes that you find on the tourist beat. Best attempted with someone who speaks the language as English is not as prevalent in the country as it is in Paris or the bigger cities.
3. Go to a topless beach!
Challenge yourself to escape from your comfort zone and let it all hang out on a naturalist beach! If you are modest, and just want to see what it is like, you usually do not have to strip off completely – but do understand that nudity is quite natural and that you will soon become used to seeing naked bodies. Of course, if it really is not for you, there are many beaches where clothing is required, and you can picnic, sunbathe or paddle while remaining decent.
4. Don't see the Mona Lisa!
Do visit the Louvre, and try to see this most famous masterpiece, but unless you are very early or very lucky you are most likely to see Da Vinci's surprisingly small work from a distance, while being jostled by a multitude of tourists from literally everywhere in the world, a polyglot nightmare to anyone who suffers from claustrophobia! However, the other galleries are bursting with exquisite artworks that are well worth lingering over, so do take your time as you make your way to La Gioconda if your heart is set on being in the same room as her.
5. Climb to the top of L'Arc de Triomphe
This wonderful arch is much bigger than it looks and to access it you have to go up some 248 stairs up a narrow twisting stairway: not ideal for the unfit. However, there are occasional spots where you can tuck yourself into a nook to catch your breath while others race up ahead of you, and once you get to the top, it's well worth it. The views from the top are stunning, with all the wide roadways radiating away from it like the spokes on a large green wheel, and a clear eyeline over the surprisingly flat city of Paris. Plus you'll have done your cardio for the day, so win-win!
Which hotel to choose in France?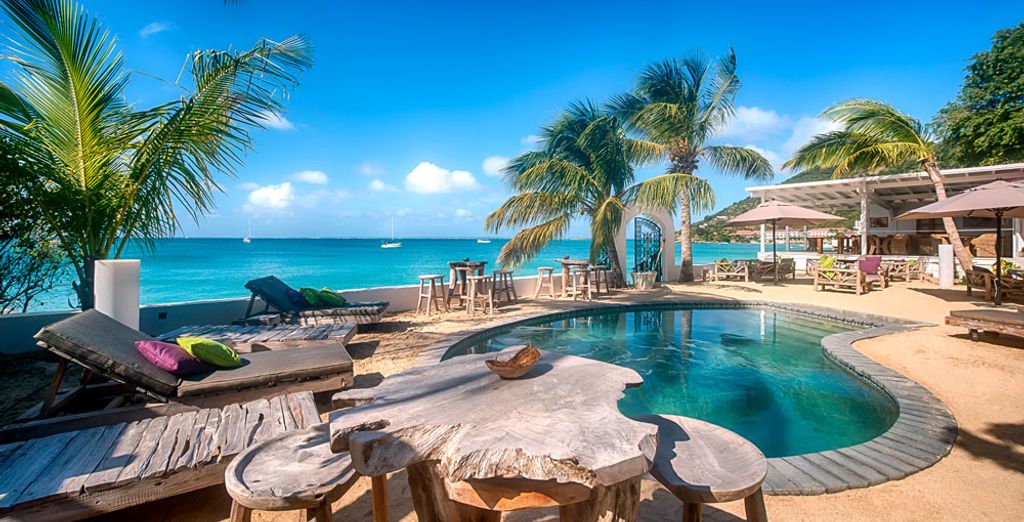 Hotel le Roi Theodore 4*
Save up to 67% on this fabulous hotel in Corsica, just off the coast of Cannes. Luxuriate in island tranquillity before returning to the mainland to continue your tour of exploration in beautiful France.
Radisson Blu Hotel Bordeaux 4*
Deep in wine country, enjoy almost half-price board in this delightful hotel. It is perfectly sited for your easy exploration of the city, and restaurants and entertainments abound nearby.
Mercure Paris Boulogne 4*
Spend your nights on the edge of the heart of urban Paris: a quick trip by the Metro or taxi to almost every part of the city in this gorgeous, sleek hotel. Rooms are currently on offer so act now to take advantage.
Practical information to organize your tour in France
What is the weather like? France has a moderate to warm climate, and can become rather hot in summertime. When exploring the sights, be sure to wear a hat, carry water with you, and make sure you stop frequently for rests. Winters are cool to cold, and snowfall is relatively rare. What sort of budget to plan for? France has some excellent deals and you can get by with a relatively modest budget: but there are also lots of gorgeous clothes; good food costs more than cheaper offerings, and if you are a soft drink fan be prepared to pay up to 10 euro for a Coke in some restaurants!