Booking in Marseille



Table of contents
Do you want to stay in Marseille for your next trip? Here are our plans to find the top hotels at the best prices
Discover our top 5 hotels for Marseille
Voyage Privé offers handpicked luxury travel offers that cater to your needs. Whether you are going for a short or long holiday, there is something in store for everyone. We have chosen the top 5 hotels in Marseille to suit your style of travel.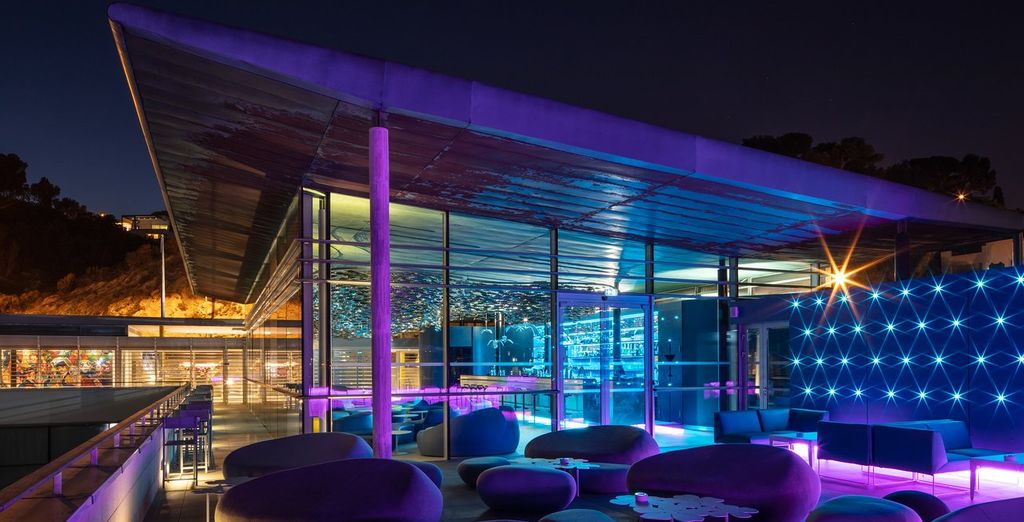 A modern and charming establishment located only 10 minutes away from the city centre. It sits by the rocky coastline with an array of sea-facing balconies and terraces to choose from.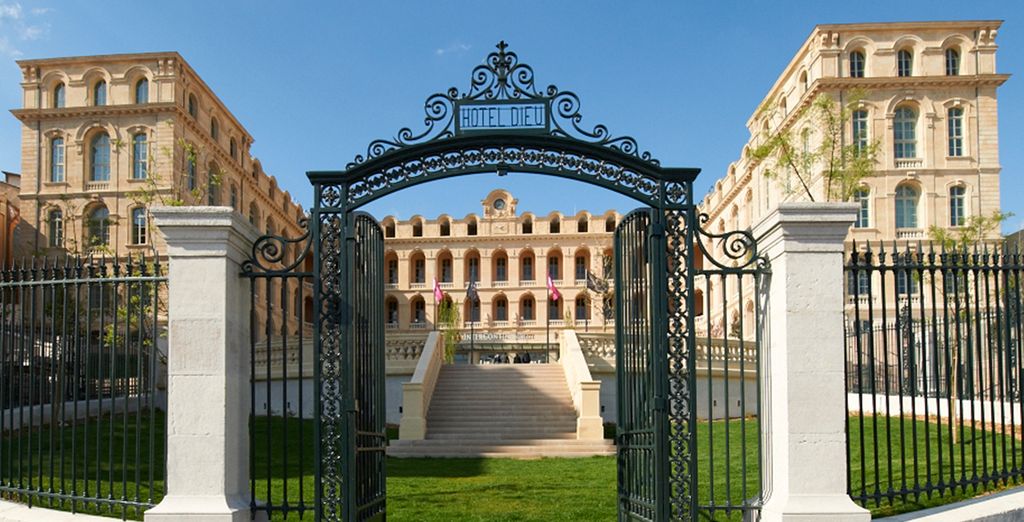 Located in the heart of the city, this 18th-century building is an ideal base to explore museums, theatres and the historic quarter by the old port. Take advantage of the Clarins spa, sauna and hammam facilities for the ultimate treat.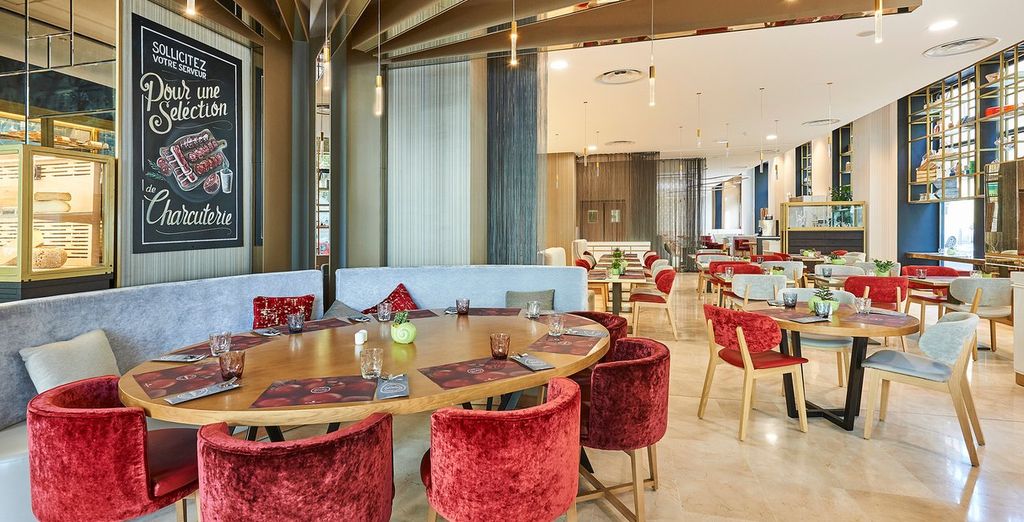 Enjoy a stay just 5 minutes away from the quaint streets of the Le Panier neighbourhood. With a gym and lounge bar facility, this hotel has everything you need under one roof.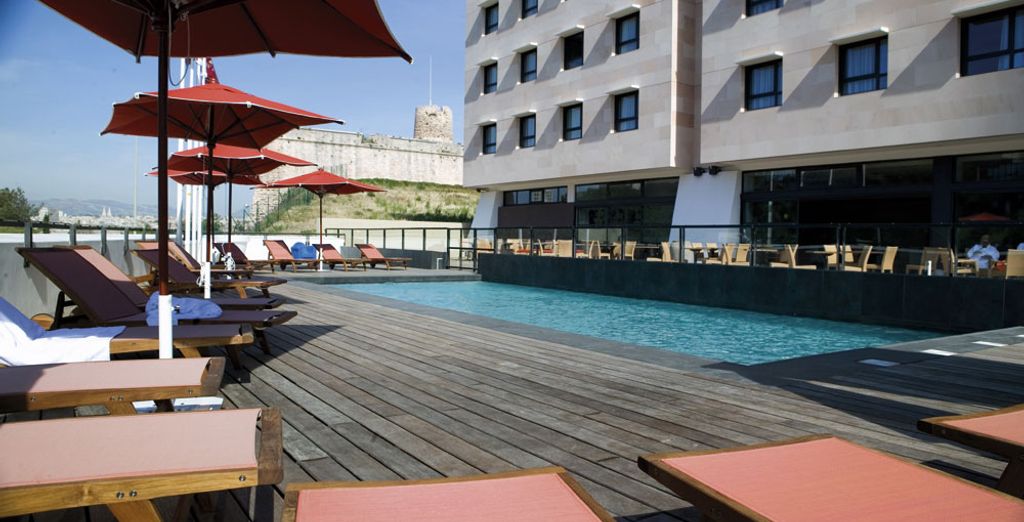 Conveniently nestled near the Vallon des Auffes, this design hotel with contemporary decor guarantees a relaxing stay. With an interior patio, outdoor pool and a permanent art gallery, you can always keep yourself occupied.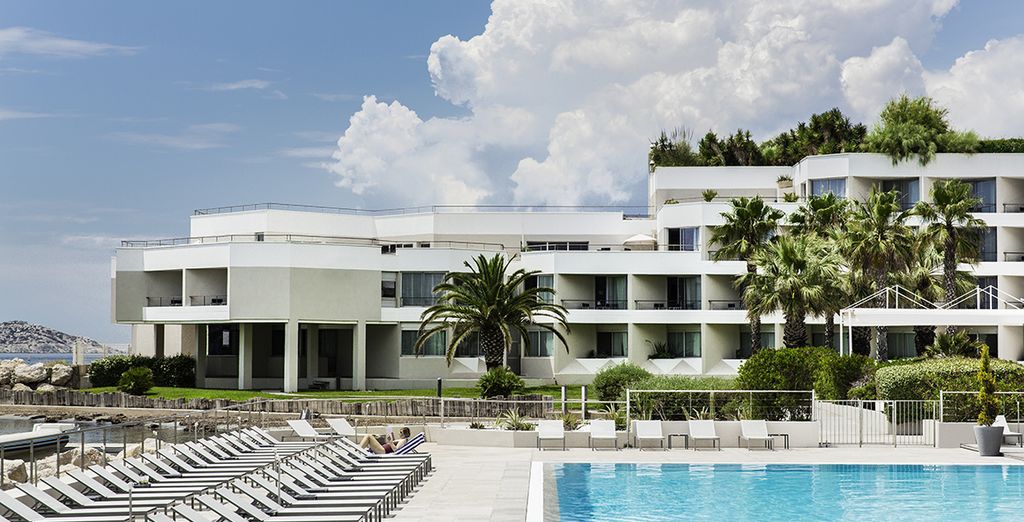 With splendid views of the Chateau d'If, the sea and the Calanques, this setting makes for an ideal romantic getaway. The hotel is only a 10-minute walk away from the beach.
Our reviews on Marseille and its hotels: why make your booking there?
Our selection of Voyage Prive hotels offers stays that are tailor-made to your tastes. From fabulous rooftops with a view of the Cathedrale de la Major to stunning sea views, these hotels have it all.
The hotels on offer are exclusively 4* & 5*, offering prices with discounts of up to 70%. Marseille is versatile in its nature, and the mix of a city's buzz and the gorgeous coastline means there are several activities to choose from.
With several promenades and bike trails along the coast and in the centre of the city, Marseille is a family favourite. For solo or young travellers, Le Cours Julien has an abundance of street art and trendy bars. Chic and modern with a rich history, the vibrancy of the city centre has it all.
How to make my booking in Marseille with Voyage Privé?
Through the Voyage Prive website, simply click 'Join now for free' or with one of our available offers. If there are no offers, create an alert.
As a member, you will benefit from the best high-end hotels and holidays, handpicked by our travel experts to ensure you have the ideal stay. There are new deals for members every day, with up to 70% off. Customer support is available 7 days a week and is now made easy with our app, so you can customise your holiday on the go. Marseille is a hotspot for tourists, with several districts within the city to keep you entertained. The city has a great deal to choose from, so Voyage Prive carefully selects only the best options for customers to enjoy.
The different ways to make your online hotel booking in Marseille: depending on what you prefer, you can book your hotel on the website in the following ways :
* Book flight & hotel to Marseille
* Book only your favourite hotel to Marseille
The best places to find hotels
The following districts are Marseille's most vibrant, accessible and popular places to find hotels.
1.Le Vieux Port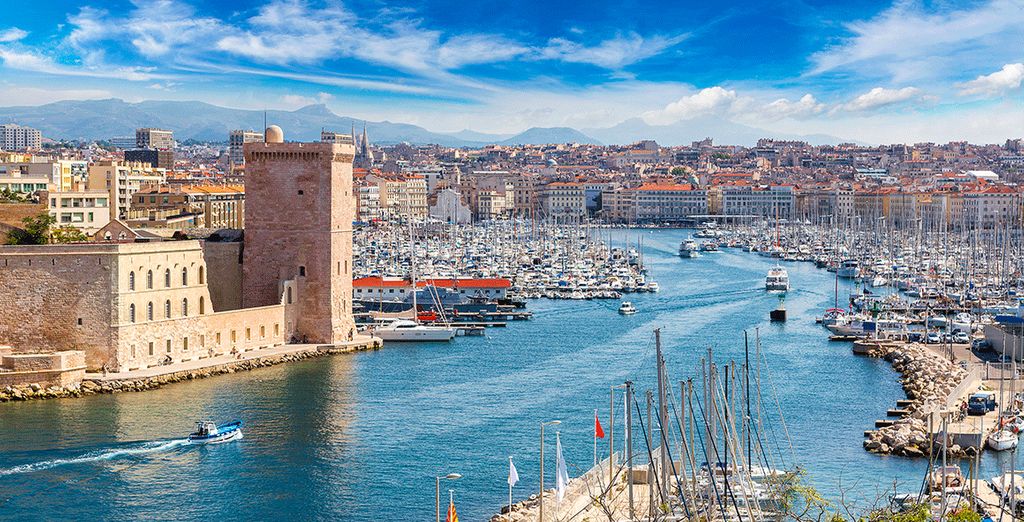 Vieux Port has all the antiquity and charm as it overlooks the Basilica of Notre Dame de la Garde
2. Le Prado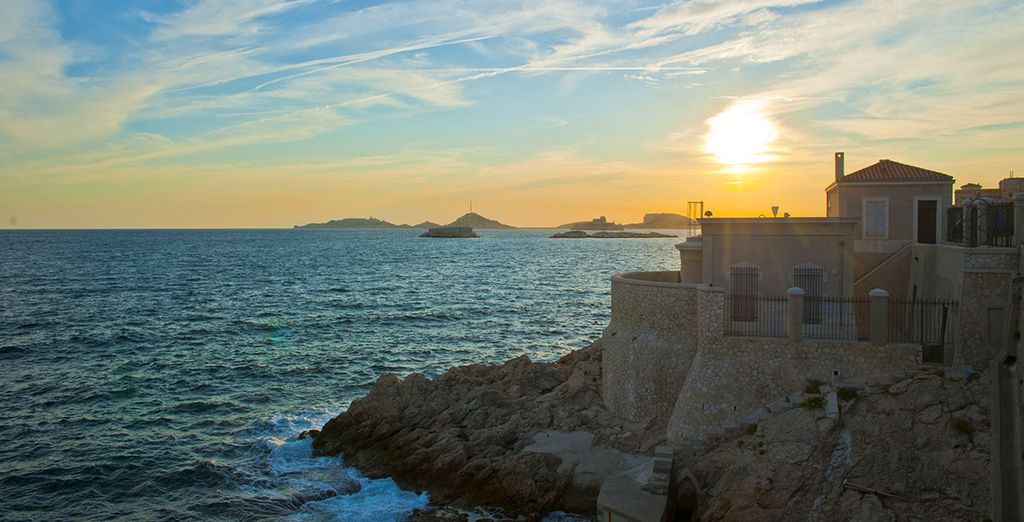 Prado Bay is 4 km from the city centre and offers stunning views and is more secluded if you prefer a quieter yet easily accessible space
3. The city centre
The centre is undoubtedly the most happening spot of the city, with edgy bars and a variety of galleries, there is always something to see
4. The Longchamp district
Longchamp and Cinq Avenues have a more suburban feel, yet it is truly authentic to the culture of Marseille
5. L'Estaque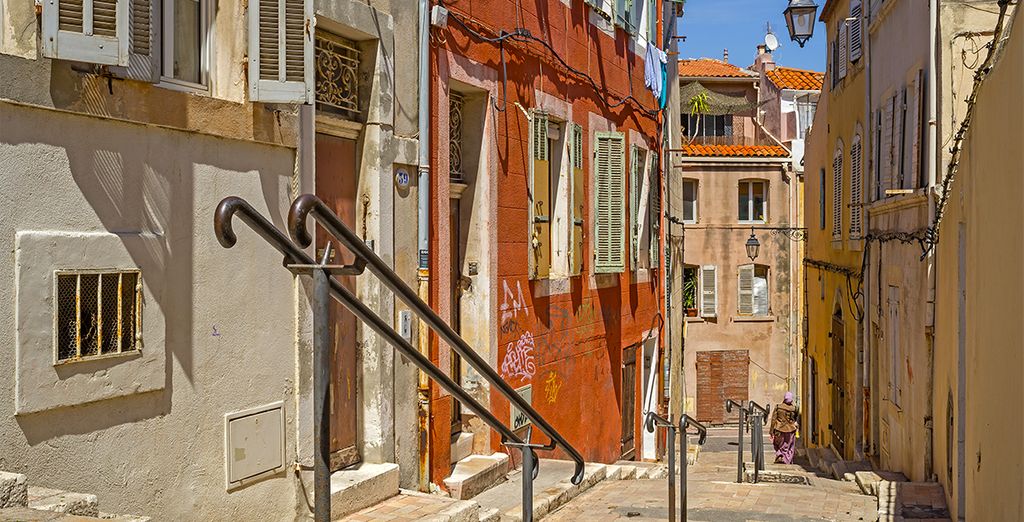 L'Estaque is picturesque and charming, with splendid views of the Cote D'Azur and boldly colourful landscapes
Presentation of Marseille
Marseille is an ancient city that preserves history in every by-lane, with bustling neighbourhoods that to this day remain as vibrant as they were 500 years ago. Strongly Mediterranean in its flavour, Marseille has an amalgam of food that takes the best of Greek, Arab and several other influences to create a style of its own. France's cultural capital is famous for artists like Paul Cezanne and Pierre-Auguste Renoir and the city hosts renowned works by these artists in many of its galleries. With its bohemian quarters and Byzantine Revival architecture alongside the shores, Marseille is becoming increasingly popular among tourists. Le Panier, the original Greek settlement, is the oldest part of the city that forms a quaint and welcoming neighbourhood, filled with artisan shops and restaurants. Not to mention the République quarter with chic boutiques and a glamorous urban vibe. A melting pot of cultures with busy streets and a crystal blue coastline makes for a top destination spot.
The 5 best things to see/do in Marseille
1. Chateau d'If
A fascinating 16th-century castle accessible by boats that leave daily from the Vieux Port. The castle served as a fictional prison for the film The Count of Monte Cristo.
2. Calanques National Park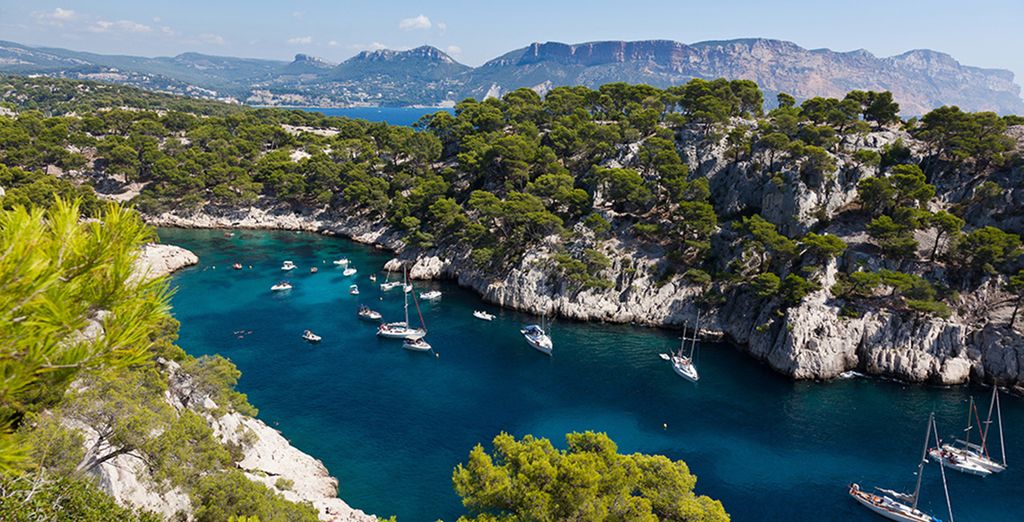 20 miles to the south of the city, the limestone cliffs and blue waters make for an exquisite day trip from Marseille.
3. Cuisine and bars
Abundant with fresh seafood, Marseille offers a bold taste of French cuisine that is unique to the region. You can enjoy everything from Moules Marinière to exquisite wine.
4. The MUCEM : Musee des Civilisations de l'Europe et de la Mediterranee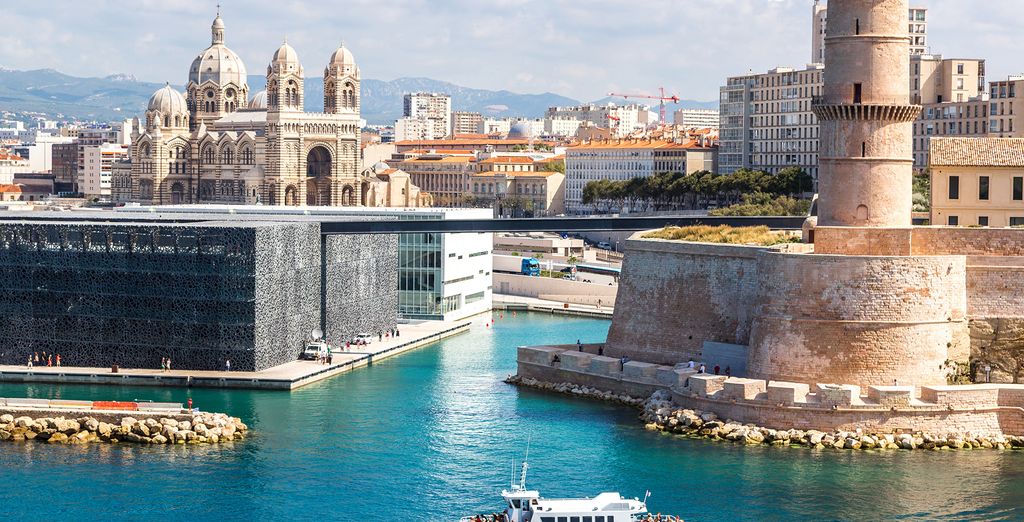 A great resource that provides an insightful look into the development of Mediterranean culture, history, and civilisation.
5. Notre Dame de la Garde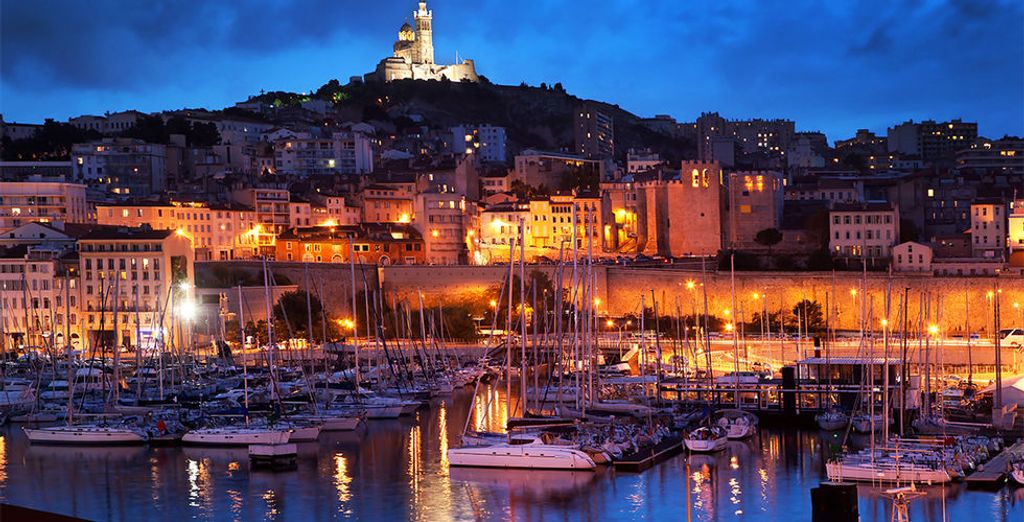 An incredible Romanesque Revival structure that is of great importance to the people of Marseille even today. The building overlooks the sea making it a picturesque historical spot and it is free to visit.