The Best Hotels in Naples



Table of contents
You're planning a trip to Naples ? Here's our selection of the best hotels to dscover all the wonders of the city.
Our best hotels in Naples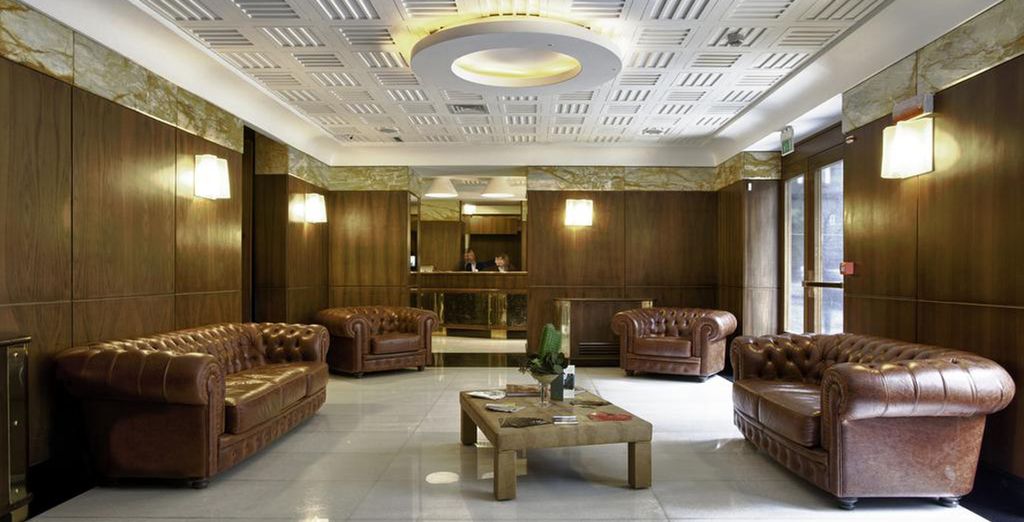 The Location of the Hotel Naples 4* is positively incredible. It's situated in the heart of the historic centre, inside of a traditional Nepalese townhouse. So it offers charm and sophistication, combined with modern, luxurious amenities. What more could you want?!
Located just back from the beach, you have quick access to crystal blue, turquoise oceans. The hotel itself is incredibly modern, with large spacious rooms, and it features an on-site outdoor pool and spa.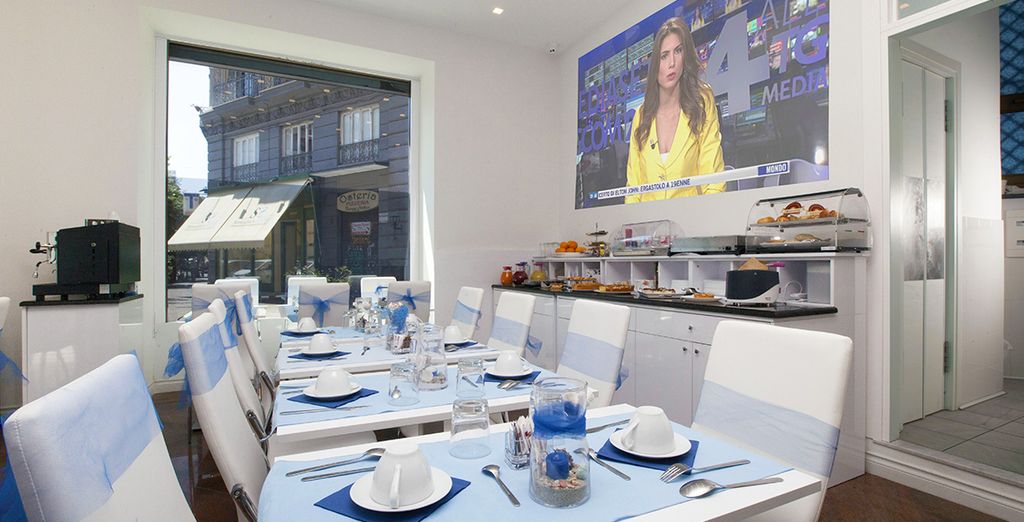 Located in the heart of Naples, you have incredible views out over Maschio Angioino. All rooms are spacious, clean and modern, and offer a wonderful space to relax and unwind after a day spent exploring the city.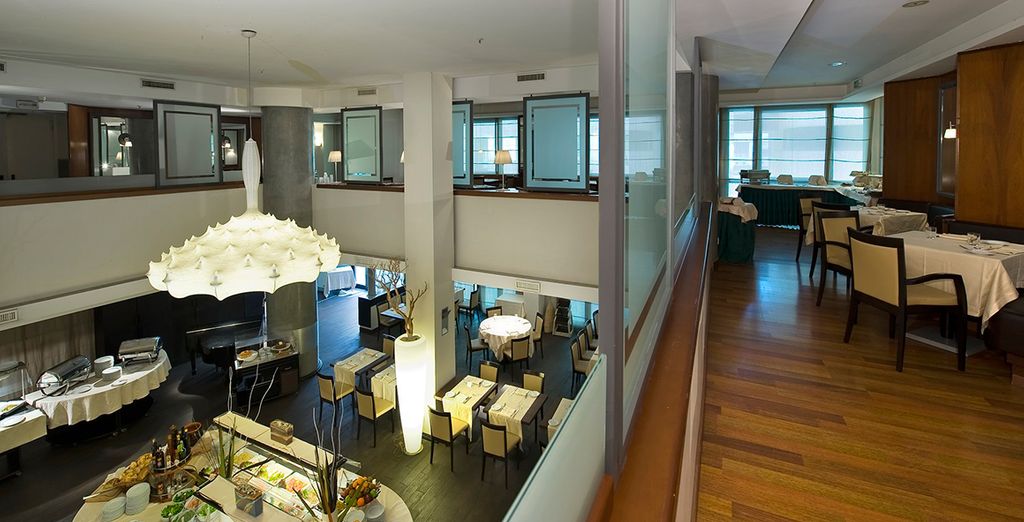 Located in the heart of Naples' business district, you have immediate access to transport links, restaurants and bars. Rooms at the Holiday Inn Naples are all modern, clean and spacious. The hotel offers great dining opportunities, as well as a bar to relax and unwind at with a few cocktails.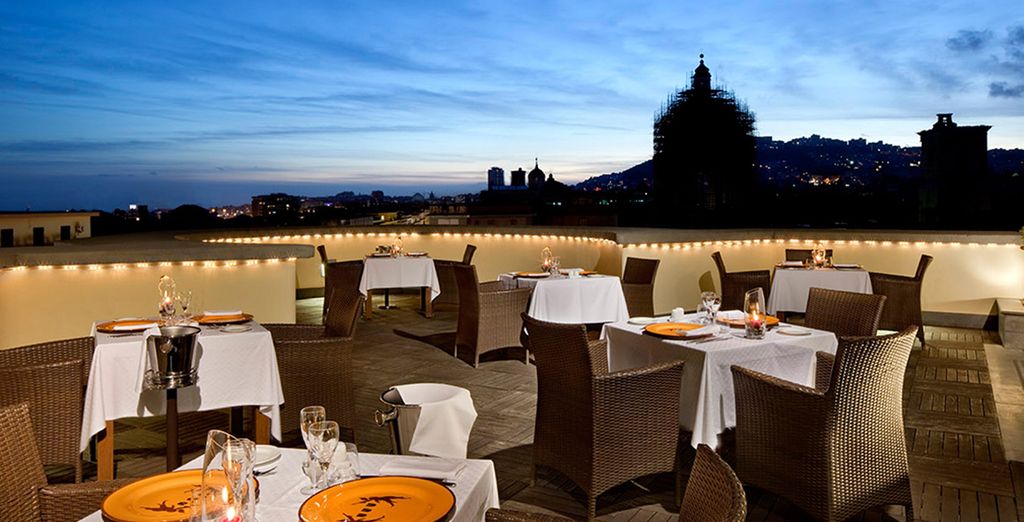 If you are looking for a hotel in Naples that is true to Italian architecture, then this is the place to stay! Using traditional design and materials, it has been fully restored to its 19th-century grandeur.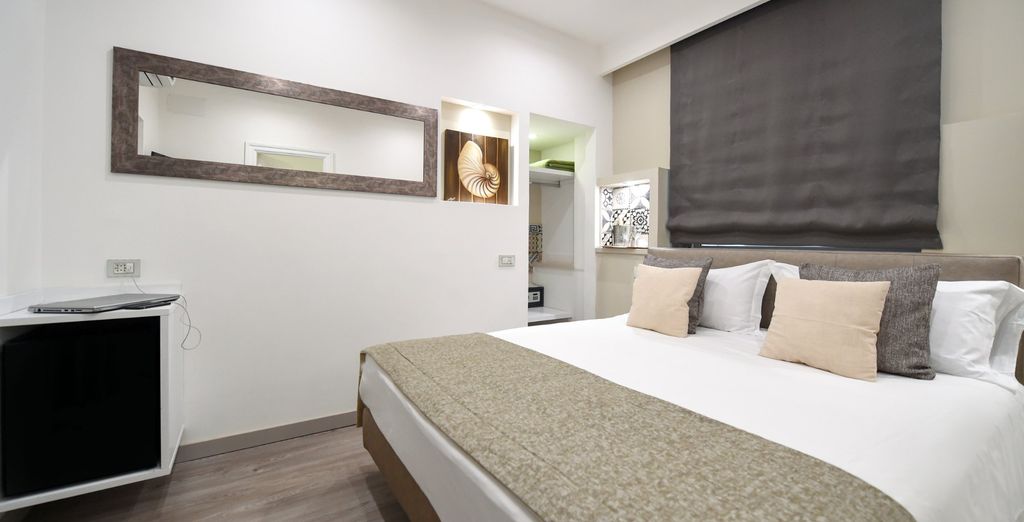 This 8-day, self-drive Naples holiday gives you the chance to discover almost all of the famous Amalfi Coast. Stay in beautiful hotels by night and explore stunning coastal views by day.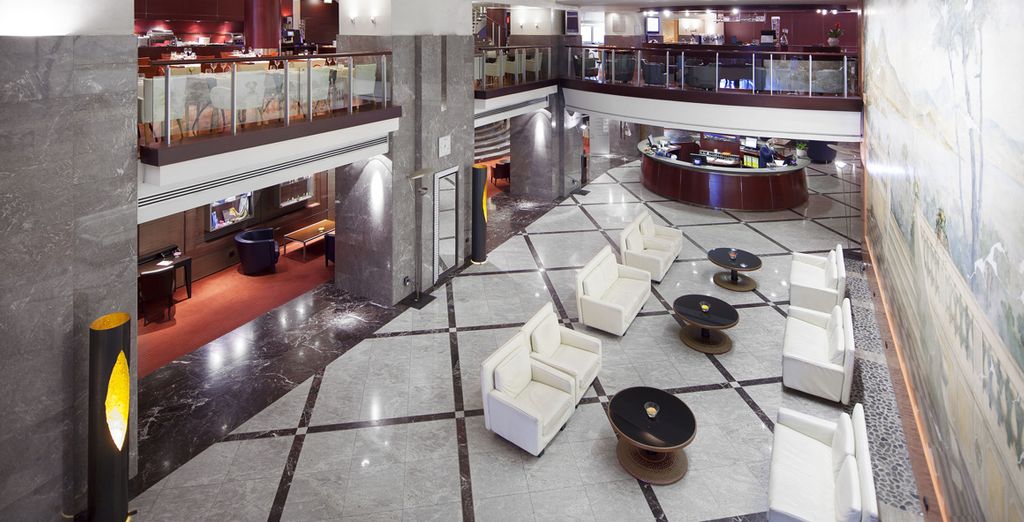 This modern skyscraper is a wonderful contrast to the surrounding old style architecture of neighbouring buildings. With wonderful sites and shops almost on the doorstep, it's the perfect place for a short Naples getaway.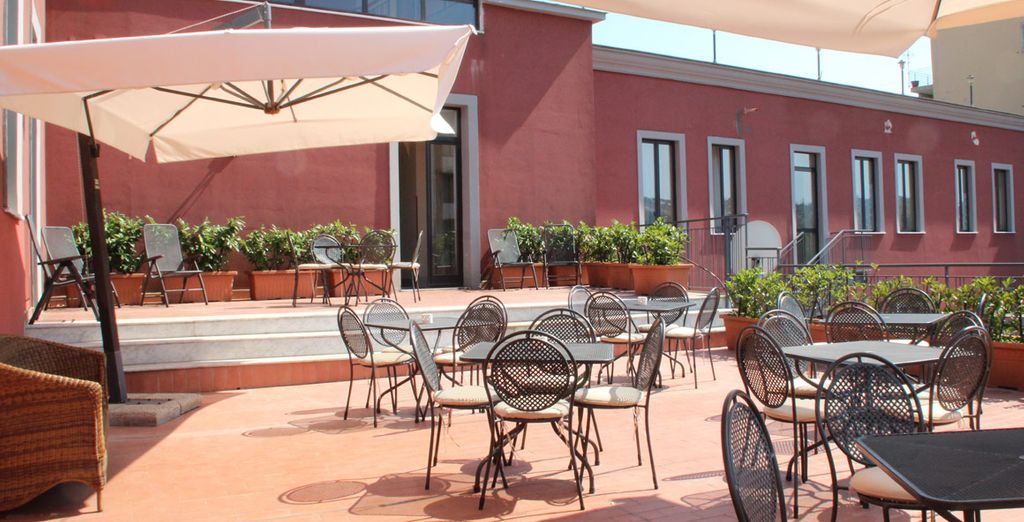 The Nuvo Hotel is an elegant, sophisticated hotel located in a wonderful part of Naples. It's the perfect place to base yourself for a few days of discovering this historical city.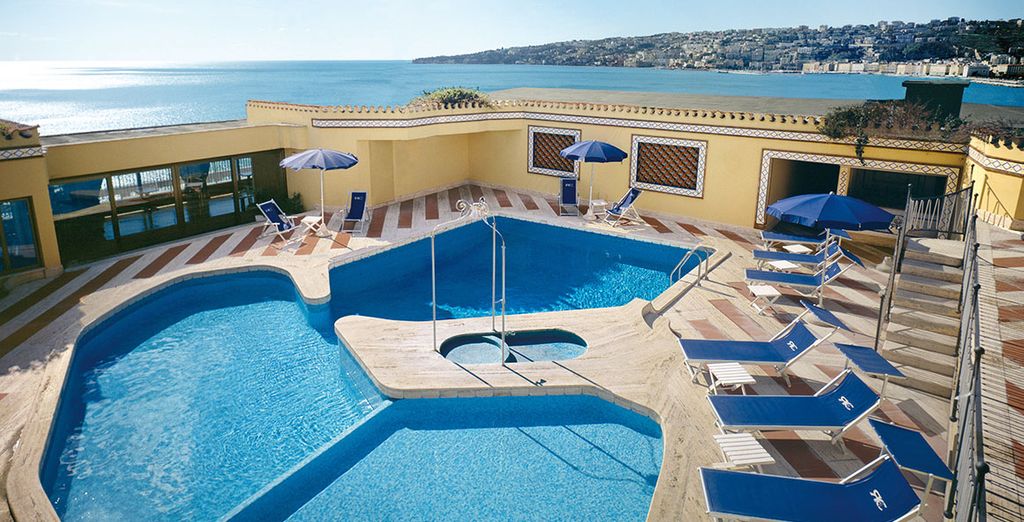 Overlooking the coast, this is perhaps one of the most grandiose hotels in Naples. Best of all you are just a few short steps away from sandy beaches where you can relax and unwind.
What services will you find in our hotels in Naples?
When staying in one of our hotels in Naples, you can be sure to find all of the modern conveniences and luxuries you'd expect. These can vary slightly depending on your chosen hotel, but generally include:
On-site restaurants
Free parking
Stunning views
Excellent locations
Swimming pools
Large, comfortable beds
Spas
Hotel rental offers at Naples convenient for all kind of travel
Regardless of your reason for visiting Naples, we can find the perfect hotel to suit your needs. This includes affordable yet luxurious hotels for families and couples alike. Many of our hotels are located in the best parts of Naples, giving you quick access to any activities and cultural delights that might take your fancy.
The range of hotels we offer in Naples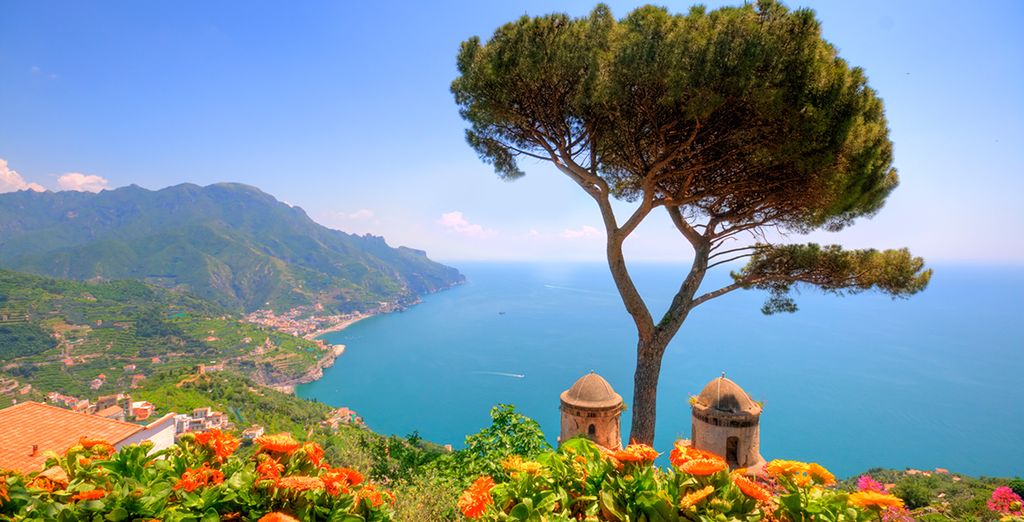 Above, you can find some of our most popular hotels in Naples. Some are modern, grandiose skyscrapers offering spectacular views for miles around. Other are quaint, old-school buildings dating back more than a hundred years. Simply take a look around our site and you'll find all kinds of hotels; including mysterious hotels, luxurious hotels, old-fashioned hotels, last minute hotels and, sometimes, even palaces!
Naples: What should we bring for a hotel stay?
Be sure to pack everything you might need in order to help make your stay comfortable and enjoyable. This includes basics and essentials such as a toothbrush, toothpaste, hair accessories and makeup. Usually, the hotel will offer shampoo and shower gel, as well as other basic amenities. And you can discover this upon making your booking. The weather in Naples is largely warm and dry, particularly between May and October, so other things to bring to Naples include comfortable and airy daytime clothes, flip flops, a swimming costume and evening attire.
Your best hotel in Naples: how to get there and make your booking?
Getting to Naples is pretty straightforward. There is an international airport located a few miles northeast of the city. There are also great road and rail transport links to the city. Making your booking is simple, just go ahead and find the hotel you'd like on our site and follow the reservation process. And sign up to our newsletter today if you're still unsure of where to go and would like some exclusive deals to fuel your wanderlust.
The opinion of the Voyage Prive travel expert on hotels in Naples
We highly recommend holidays to Naples as a means to discover classical Italian architecture and great foods. Naples just so happens to be the very place that pizza was invented. As such, we recommend taking plenty of time to discover classical Italian restaurants who have spent hundreds of years perfecting this local culinary favourite. What we also love is how well situated Naples is in Italy. If you're staying for a week or more, then there are plenty of opportunities for day trips to other famous cities; most notably Rome and Pompeii.
Naples, the city that has it all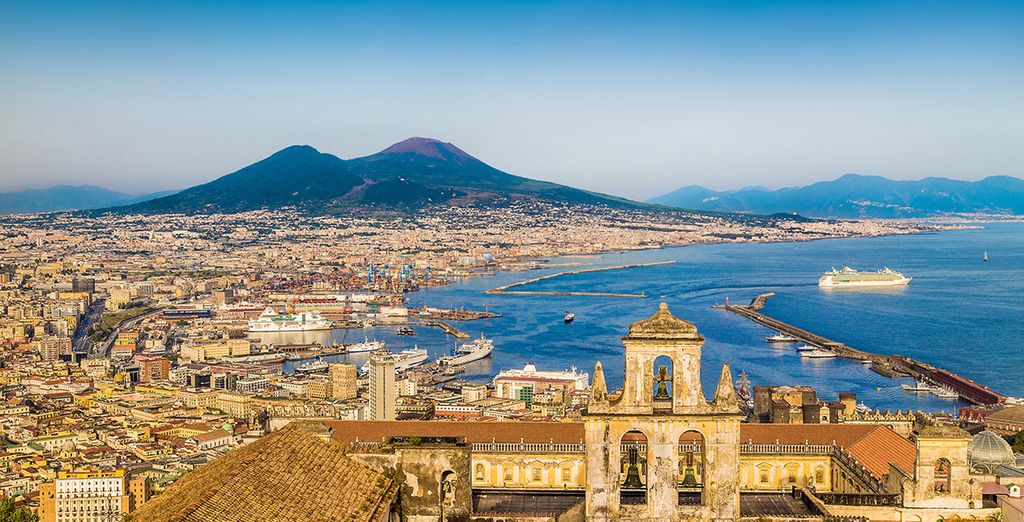 Naples really is a city that offers something for everyone. It has so many sites of both historical and cultural importance. Offering you hours and hours of time to spend exploring museums and galleries. But with such close access to beautiful sandy beaches, it's also the ideal place to relax and unwind for a few days or more. Allowing you to leave refreshed and rejuvenated before returning to normality!
To ensure you get the best value deals on hotels in Naples, be sure to sign up to our newsletter today! Each week we will send you exclusive offers on luxurious and exciting holidays all over the world. You can't find these deals elsewhere, and many have limited availability. So act now and secure the perfect Naples holiday you've always dreamed of!
You can also check all our offers here !