Florence holidays: birthplace of the Renaissance



Table of contents
Luxury deals to Florence - the home of great art and culture
Enjoy luxury holidays to Florence and discover the birthplace of the Renaissance. Home to some of the world's greatest masterpieces. Relax surrounded by stunning architecture, outstanding natural beauty and plenty of great food. Book online today your holidays with Voyage Prive.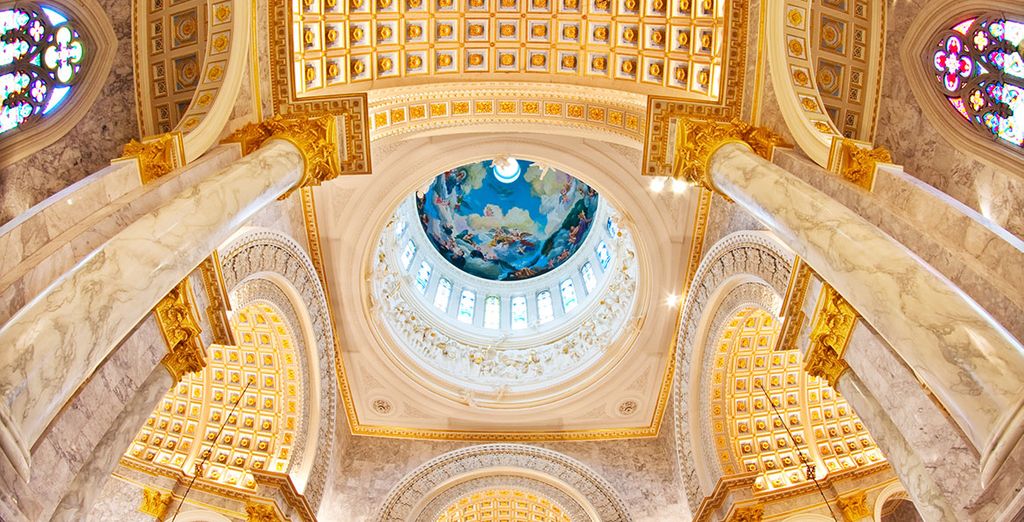 Enjoy art and culture in Florence
When it comes to exploring Florence, there is one thing it isn't short of – art. Said to be the birthplace of the Renaissance in 1401, Florence has been home to some of the world's greatest artists over the centuries. Their work remains both in galleries and in cathedrals. You may be interested in seeing iconic works such as Michelangelo's David, which stands alone in Academia Gallery for all to admire. Or Botticelli's The Birth of Venus, which you can find in the Uffizi Gallery, with the work a wealth of other artists from across the eras. For those art buffs who prefer a less mainstream experience, there are plenty of smaller galleries and pop up exhibitions of both modern and classic art.
When it comes to architecture to admire, Florence has more than its fair share of stunning historical buildings, each designed with love and flair. To see the work of Michelangelo the architect, head to The Laurentian Library. As well as the cathedral and stunning churches in Florence, The Palazzo Vecchio, Florence's Town Hall is an equally impressive municipal building. The oldest bridge in Florence, the Ponte Vecchio, is also worth a look. The best way to view the houses built into its sides is on a traditional boat ride along the Arno.
Discover the stunning architecture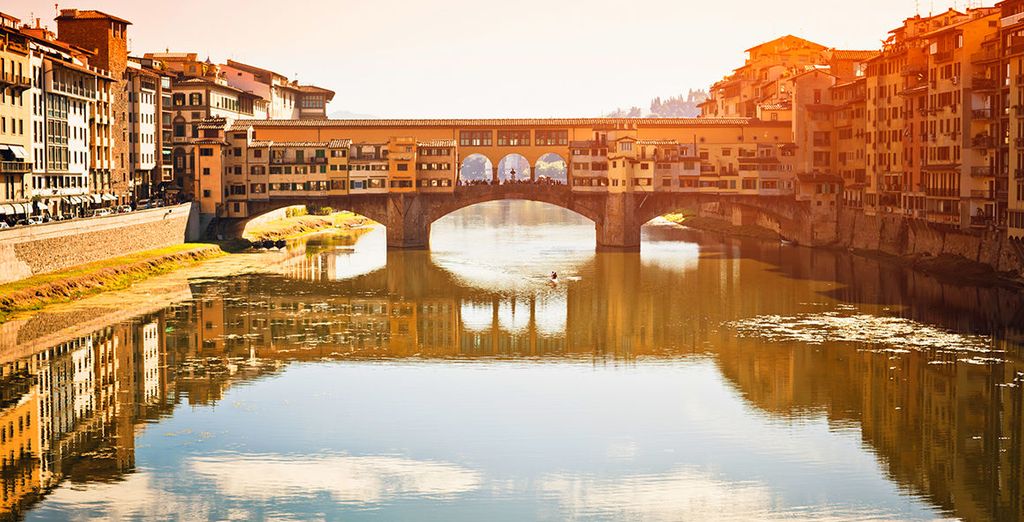 Combining stunning architecture with world famous art, there are also a number of iconic historical buildings adorned with intricate art work to experience during a holiday in Florence. The 1,000-year-old church of San Miniato offers a glorious viewpoint of the Tuscan city of Florence in all its beauty and inside its walls are decorated with exquisite artwork.
Enjoy the sun on urban beaches and in the National Parks surrounding Florence
In the summer months, Florence is a stunning location to enjoy the sun and relax. Although landlocked, this beautiful Italian city isn't short of spaces to sit outside and take in the incredible views. For those missing the beach, Florence has its own answer – their very own Urban beach on the banks of the Arno at Piazza Poggi.
Complete with sun loungers available to hire and a wide range of 'beach' activities. Locals and holiday makers both enjoy relaxing on the banks and enjoying the benefits of this innovative project. There is also a range of events and activities organised at the Urban beach, including a vintage market, fireworks in the evening and even live music.
Discover our italian beach holidays offers.
For those wanting to adventure a little out of the city, just 25 miles away and easily accessible by bus or car, is Parco Nazionale delle Foreste Casentinesi – one of Tuscany's national parks. With acres of protected woodland to explore, a day out to this area of outstanding natural beauty is great for both families, couples and solo travellers. Take a picnic of local culinary delights from the city and sit by streams or under the shade of forestry and take in the natural surroundings.
Find romantic hotels in Florance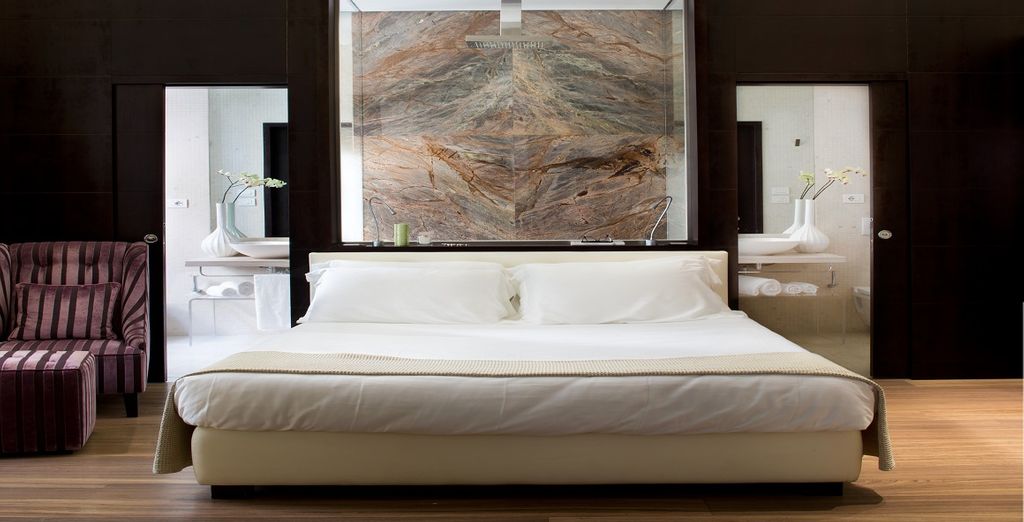 With our excellent, unique deals, you are sure to find the right hotel for the your needs and your holiday to Florence on the whole. With a range of four and five star options, expect hotels that will emphasise further your placement in this most glamorous, elegant and romantic of cities. Florence is the perfect place to take your loved ones, be it a partner, family or friends: take a look at our hotels to find boutique special offers for enticing places to stay.
The bast Florentine food and place to eat
Florence is a delight for luxury culinary experiences - with food and drink for everyone's tastes. Whether you are looking for an exquisite sit down meal or a takeaway local delicacy, Florence is full of brilliant places to eat and drink. Whilst taking in the scenery and atmosphere of this unique city. For those looking for a fine dining experience, there are many intimate boutique restaurants offering a la carte choices of local dishes in romantic surroundings.
Gastronomy
Whilst the Italians are famed for their pasta and pizza, travellers wanting to experience the wealth of cuisine that Florence has to offer should consider eating at places like the Trattoria Mario, who serve Florence's legendary Bistecca alla Fiorentina, Florentine Steak.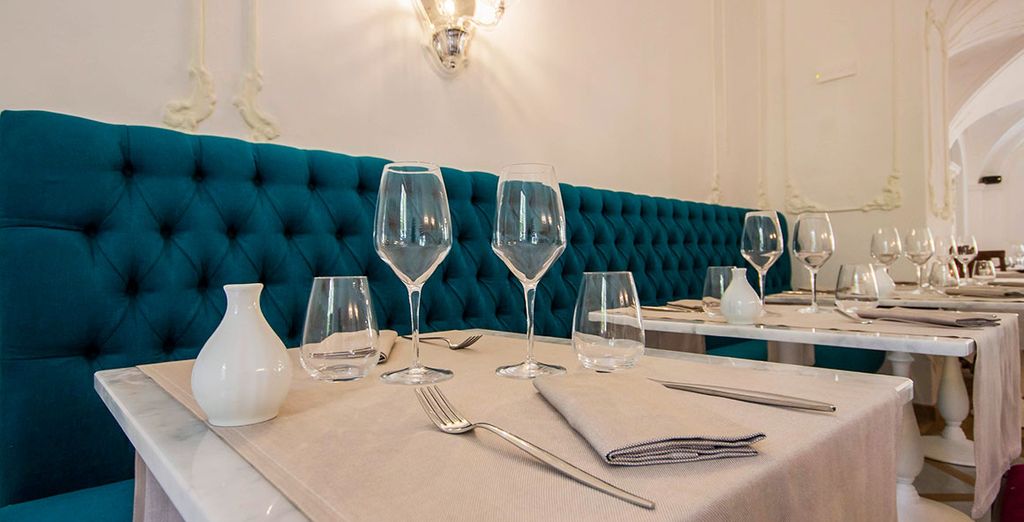 Eat on the go restaurants
For food on the go, Florence offers a wide range of small food stores and stands, with pizza, pasta and other traditional Florentine dishes. If you are feeling adventurous, a popular dish at street stalls is Lampredotto - or to us, tripe - served in a roll often dipped in the cooking juices. This ancient dish dates back to the 15th century. If you're brave enough to give cow's stomach a go, you may be pleasantly surprised by this delicacy!
Italian gelato
A visit to Italy in the summer isn't complete without gelato to cool off on a hot day. While there is no end of gelato stands and stores in Florence, we recommend choosing one that describes itself as "artigianale". This means the gelato is homemade and has likely been made in the shop you are buying it from. While the colours may not look as vibrant, this is only because ingredients and processes are more natural, resulting in a better taste. For a true taste of Italy, find a homemade gelato store and be brave in trying a new flavour!
Where to drink in Florence
When it comes to drinking in Florence, visitors really are spoilt for choice. We couldn't write about Florence and not mention the wine! If you enjoy a glass of red wine, you're in luck. With Florence very near to the Chianti region, you can enjoy the full-bodied flavour of your favourite wines in their home surroundings. If you're not a fan of red wine, or if you fancy a change, Florence is also famous for its craft beers, with a number of microbreweries. Head to the edges of the city for some fantastic local pubs with a range of craft beers and live music for a truly Tuscan night.
Whether you are enjoying a cool craft beer, a full-bodied glass of Chianti, or want to quench your thirst with a glass of traditional tuscan lemonade, why not do it in style? Florence has a number of roof top bars and lounges where you can enjoy a view of the city whilst sipping on a refreshing beverage. Whilst some are reserved for hotel guests, there are opportunities to book in for drinks and food. A roof top bar is the perfect way to watch a glorious Tuscan sunset across Florence.
If you are looking for a relaxing break with great food and plenty to see and do, Florence is the perfect luxury holiday. Sign up to Voyage Prive now to take advantage of our incredible discounts on luxurious holidays to Florence. Hurry, all of our offers are time limited so sign up today and book your Florence holiday.
Discover our offers for romantic Florence city breaks.