Venice hotels | best locations in Venice, Italy



Table of contents
Compare hotels' reviews and choose the best luxurious hotel for your stay. ✅ Great saving on hotel + flight up to 70% off
the top 10 hotels to Venice
Looking for the perfect hotel stay for your romantic break to Venice? Then look no further. Below we look at 10 Venice hotels perfect for your next Italian getaway.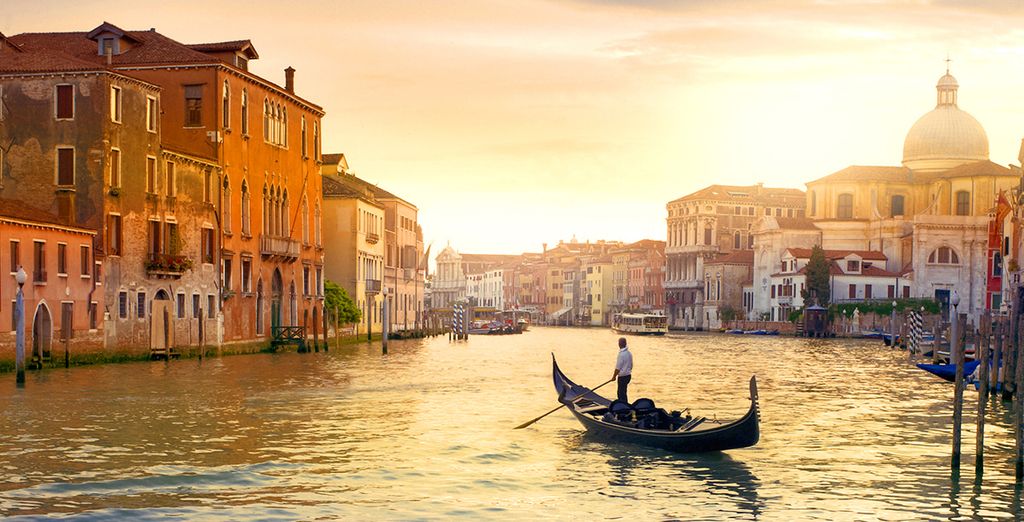 1. Hotel Excelsior Venice Lido Resort

If you want to experience luxury whilst in Venice, then this 5-star resort is a perfect choice. With close proximity to the Lido, yet on the beach, this is the perfect combination of culture and relaxation. Top features include a private beach and a fantastic restaurant, swimming pool and fitness centre.
2. Hotel Metropole Venice

Another 5-star hotel with extraordinary style. Located just 400 metres from St Marks Square, you're in the peak location to experience the romance Venice has to offer. Top features include a Michelin Star restaurant, an on-site bar, free WiFi.
3. Hotel Principe 4*

An elegant hotel located on the iconic Grand Canal of Venice. It's got its own private water taxi entrance, a terrace to enjoy views with a glass of wine and free entry to the Venice Casino is included with your stay.
4. Venice Times Hotel

Located in the Cannaregio district which is pegged as the "true Venice", this 4-star hotel has all you need. You're only 20 minutes from the famous Rialto Bridge. The location and beauty of this hotel deliver on all areas.
5. Hotel Ca'Sagredo

A multi-award winning 5-star hotel located in the heart of Venice, this is a property that oozes sophistication and class. It's housed in a 15th-century building overlooking the Grand Canal, and there is a panoramic water restaurant with magnificent views.
6. Four Points by Sheraton Venice Mestre

This beautiful hotel is a short train ride from Venice canals which makes it a perfect base for exploring. Top features include a restaurant, bar and fitness centre, beautifully decorated rooms, and a garden for relaxing and enjoying a glass of champagne in the evenings.
7. San Clemente Palace Kempinski

This is an exclusive hotel, on an exclusive island which will give you the ultimate luxurious escape to Venice. Located on the private island of San Clemente, it's only 10 minutes from Piazza San Marco by boat, so still in a great location for exploring. Top features include antique courtyards, beautiful gardens, an outdoor pool and a variety of restaurants.
8. Hotel Salute Palace

This four-star hotel is perfect for couples seeking romance and luxury. The property is housed in a typical Venetian-style building, which overlooks Rio de la Fornace canal. Top features include fireplace views, an on-site restaurant, and free WiFi.
9. Duodo Palace Hotel

This palace hotel is set in a historic building with a beautiful canal entrance. It's located in the heart of one of the most romantic cities in the world, just minutes from Piazza San Marco. Other features include a complimentary visit to Murano, free WiFi, breakfast and more.
10. Hotel Nani Mocenigo Palace

The beautiful 15th-century Hotel Nani Mocenigo Palace is an exquisite example of Gothic Venetian architecture. It's located in one of the oldest (and most authentic) areas of Venice. Top features include a lounge bar, a gallery and gardens for relaxing.
What services will you find in our hotels to Venice?
Our Venice hotels include a wide range of services that will meet all your needs.
• Comfortable beds
• Cocktail bars
• On-site restaurants
• Iconic views
• Flat screen TV's
• On-site fitness centre
• Swimming pool
• Free WiFi
• Bed and Breakfast
• Free drink on arrival
Hotel rental offers at Venice convenient for all kind of travel
Venice is one of the most romantic places on earth, so it's filled with fantastic activities for everyone. Whether it's a romantic Gondola Ride for two cuddled up on a gliding gondola whilst writing your own personal Venetian romance, or a day trip to the nearby fantastic islands of Murano and Burano, Voyage Prive offers a range of additional add-ons that can transform your trip.
The range of hotels we offer at Venice

From on-water hotels, boutique hotels, to iconic palaces with Gothic architecture, our selection of hotels in Venice has something to suit absolutely everyone. Current offers include stays at the LaGare Hotel Venezia MGallery by Sofitel and the Hotel Ca'Sagredo which overlooks the Grand Canal.
Venice: What should we bring for a hotel stay?
Some things you'll need for a brilliant, romantic hotel stay include:
• Phone chargers/ European adapters
• Your favourite outfits
• Your favourite toiletries (whilst most hotels will provide some, we often have our favourites we simply can't leave behind!)
• Bathing suit
• Euros
Your best hotel in Venice: how to get there and make your booking?
Getting to Venice
The quickest and easiest way to get to Venice is via aeroplane. With our inclusive hotel packages, we include flights to Venice with a scheduled or no-frills airline. There is also the option to add transfers from the airport to your hotel, to add ease to your journey.
You could also drive to Venice from the UK via France.
Travel time from the UK to Venice is around 2 hours.
How to make your booking: To obtain the latest offers on romantic hotels in Venice, then register online
to take advantage of exclusive offers dedicated to members only on all luxury hotels in Venice.
The opinion of the Voyage Prive travel expert on hotels to Venice
"The city on water", is one of the most famous spots in Italy, and the world. Venice is a destination that only an enamoured dreamer could have imagined. The reality never disappoints.
With so much choice on where to stay, you can find something to suit your tastes and personality. Whether you wish to overlook the beautiful canals of Venice, or stay on your own exclusive island, or even stay in one of the older and more authentic districts of Venice, we absolutely have something to suit you.
Venice, a place of tranquillity, beauty and romance
Venice is a city that will leave you wanting to return. With grand sites and buildings, beautiful canals, fantastic food and drink, it's truly a place that captures the hearts of everyone who visits.
Discover all our offers to Venice : Booking, Cruises, holidays, last minute deals, weekends