Amalfi Coast Holidays 2021/2022



Table of contents
There's no preparing for the Amalfi Coast and its 30-mile stretch of stunning coastline. Awarded protected status from UNESCO, this treasured landscape boasts radiant turquoise waters and magnificent hilltop villages. Beneath the beautiful visuals lies a vast history of centuries-old palazzos and villas. Enjoy the finest hotels and sumptuous morning views with a luxury stay on the Amalfi Coast.
The top 5 things to do in the Amalfi Coast
1. Positano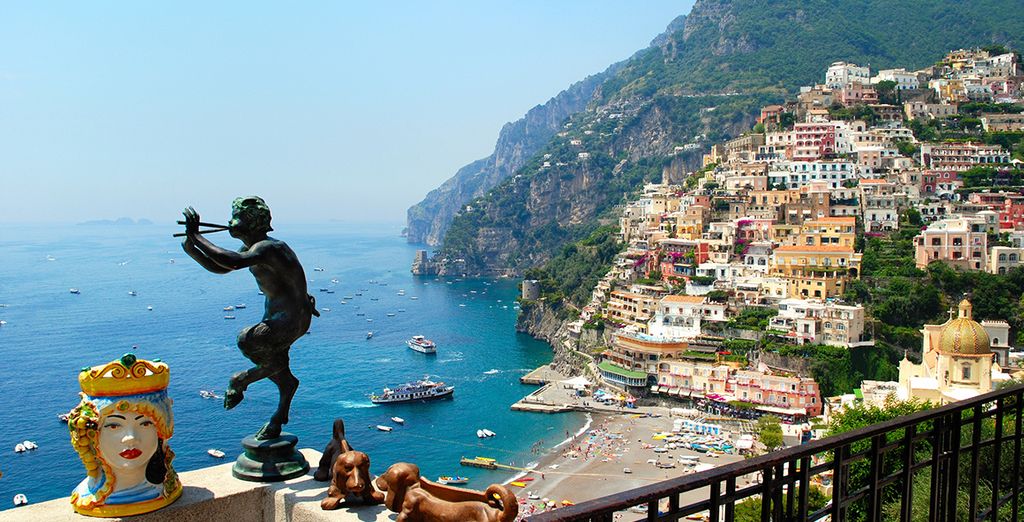 Among the Amalfi Coast's most picturesque towns is dramatic and delightful Positano. Charming fashion boutiques run through the town providing ample shopping opportunities to complete your summer look. Between them all, you'll discover Franco Senesi, a scenic art gallery showcasing modern Italian artists.
2. Villa Cimbrone
Sun-kissed gardens and spectacular sculptures abound at Villa Cimbrone, a breathtaking 11th-century villa, now a hotel. The gardens were created by Ernest Beckett, and they have been a favourite of many great 20th-century artists. The hotel's terraces provide the perfect setting for a refreshing aperitivo.
3. Sentiero degli Dei
This immensely beautiful walking path takes in some of the Amalfi Coast's most sumptuous sights. Unlike other more vigorous coastal paths, it's less heavy on the legs, with fewer steps and steep ascents. Take your time to soak in scenic vistas of sun-blushed cliffs and romantic convent ruins.
4. Cetara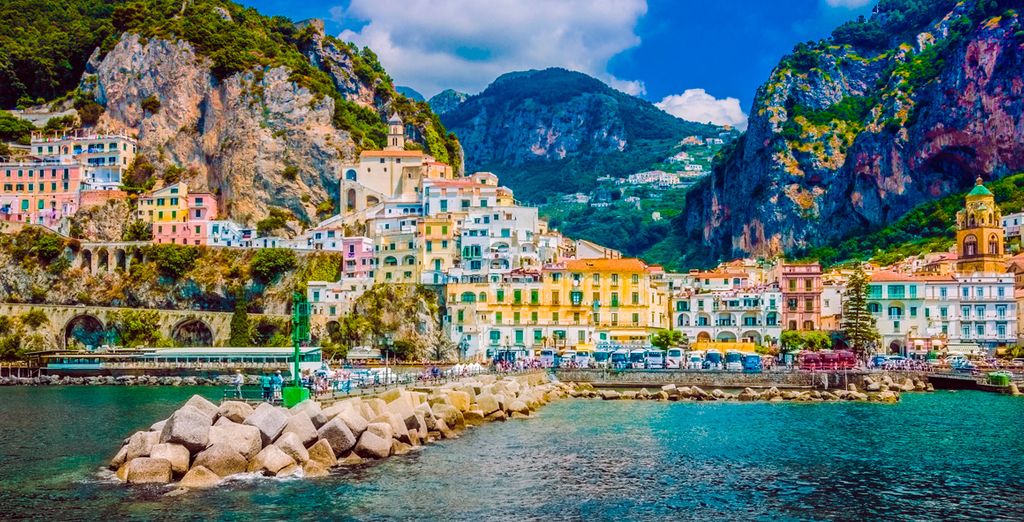 Cetara is one of the Amalfi Coast's most beloved and important fishing centres. Bobbing boats pull in a bountiful catch, which is served in some of Italy's most delightful restaurants. Navigate its charming, winding streets before settling in for a gorgeous feast.
5. Grotta dello Smeraldo
This captivating cave system in Amalfi is accessible by wondrous rowing boat trips. One of its highlights is an underwater nativity scene that has been captivating visitors since 1956. It's a perfect detour from Amalfi Town.
Our best hotels in the Amalfi Coast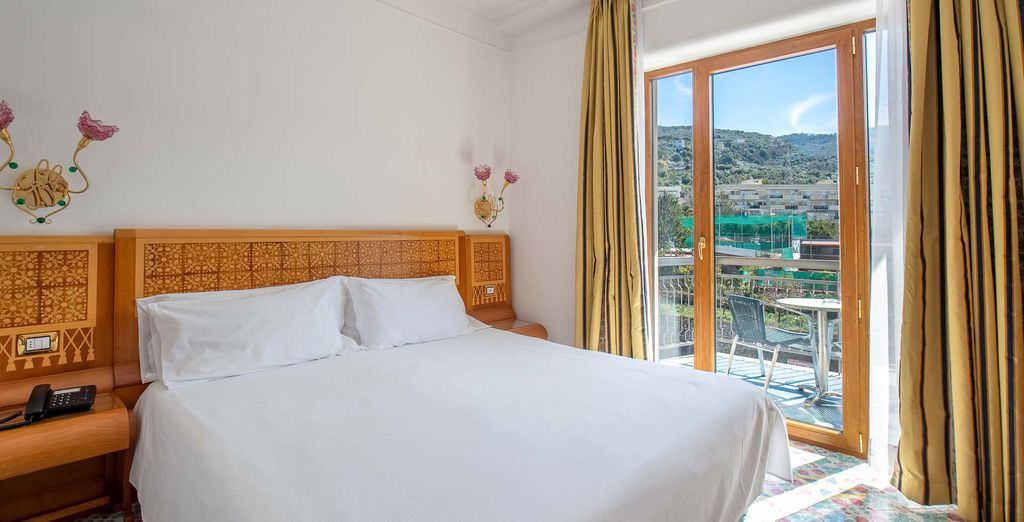 Enjoy a dazzling stay in one of Sorrento's most beloved hotels. Decorated with delightful 19th-century antiques, the hotel boasts fine swimming and sunbathing quarters. Rooms offer a calming blend of classical-inspired coastal patterns and pastel-hued furnishings.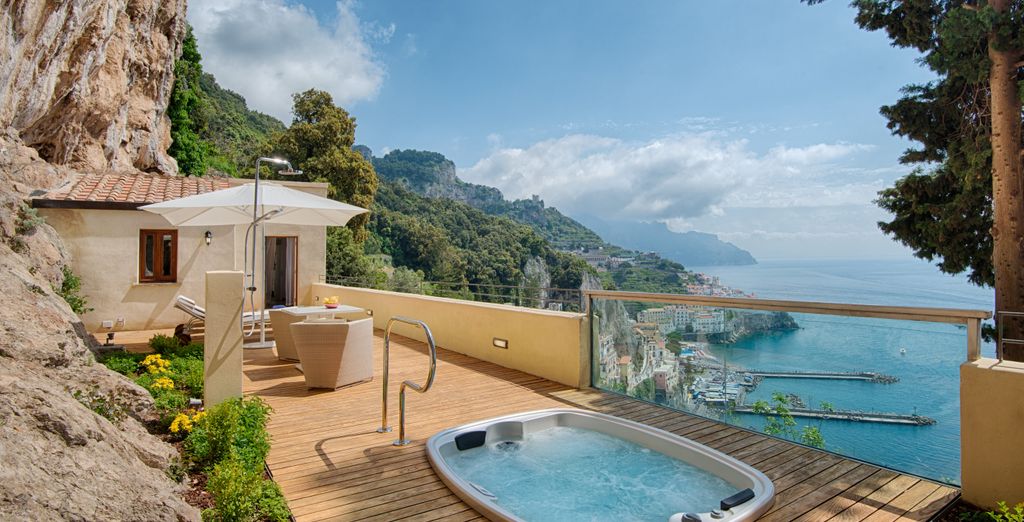 This beautifully placed hotel is sprawled across a lovingly restored centuries-old monastery complex. The sea and cliff-hugging hotel offers sublime views from its dining terraces and pool complexes. Rooms are furnished in breezy whites and blues with stunning seashore vistas and luxury bathroom amenities.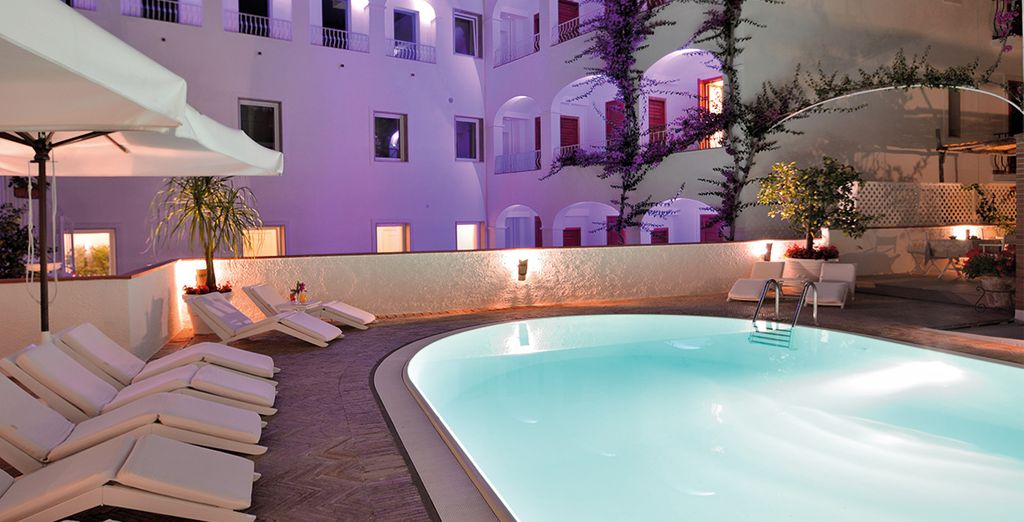 This opulent garden-view hotel offers quintessentially Mediterranean interiors and a wealth of luxury features. Cool and airy rooms are tastefully decorated with bright, comfy furnishings. This charming hotel also boasts a spectacular number of restaurants, a rooftop pool and a pampering spa.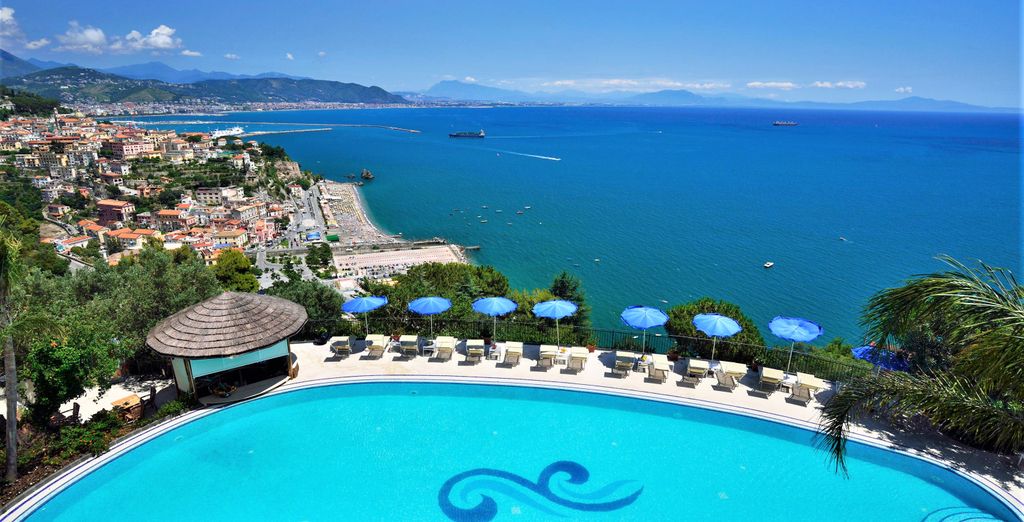 Enjoy a scenic hilltop stay overlooking the coast of Vietri sul Mare. This hotel is home to a stunning pool and sun terrace complex and features pampering spa facilities for couples to enjoy. The bright and spacious rooms boast colourful Vietri-inspired furnishings and gorgeous sea-view balconies.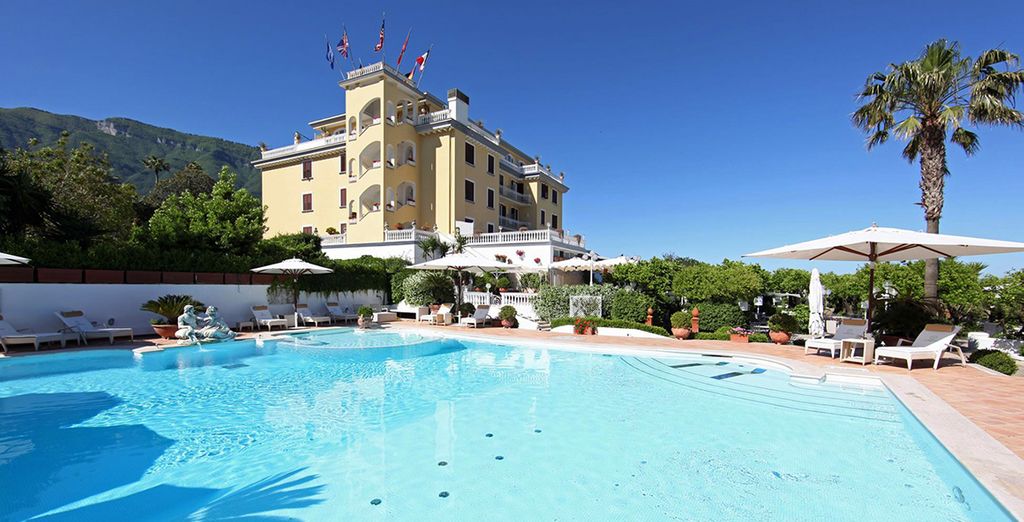 This delightful 18th-century hotel is flanked by scenic views of Mount Vesuvius and the Bay of Naples. Inside, you'll discover elegant marble floors, unique antique furniture and tasteful, contemporary features. The on-site spa and outdoor pool are the perfect retreats after a day's sightseeing.
When is the best time to go on holiday in the Amalfi Coast
The Amalfi Coast is a seasonal destination with bustling summers and quiet winters. The high season runs from July to August, when small towns and beaches can swell with local and international tourists. Accommodation prices also rise with the temperatures, with restaurants and sunbeds filling up fast. To avoid the crowds, consider travelling just outside these periods, from spring to June and September to October. Avid hikers should aim to travel in April and May for the cooling spring air and beautiful blooming wildflowers. Winter sees resorts, hotels, restaurants, and attractions shut for several months.
Going on holiday in the Amalfi Coast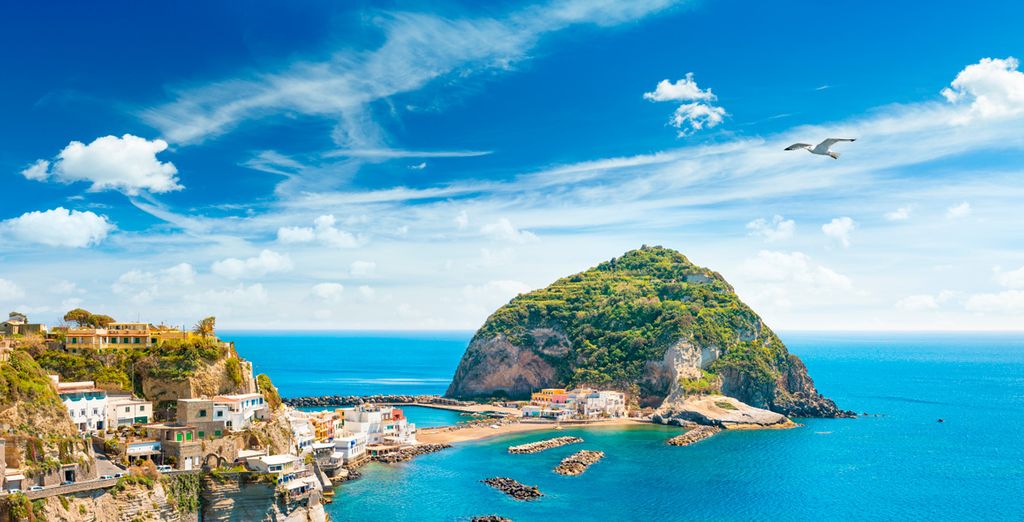 The Amalfi Coast is a well-connected region with efficient regional buses connecting each town. Many international arrivals first fly into Naples, which boasts an airport with connections across Europe. Visitors can also fly in via Rome, which often offers more frequent and wide-reaching flights. From here, it's a train ride to Salerno on the eastern portion of the coast. You can also get trains to Sorrento on the west. While there are no trains across the Amalfi Coast's towns themselves, boats and buses are the best way to travel. For more freedom over a long period, consider renting a car, scooter or bicycle.
Enjoy your holiday in the Amalfi Coast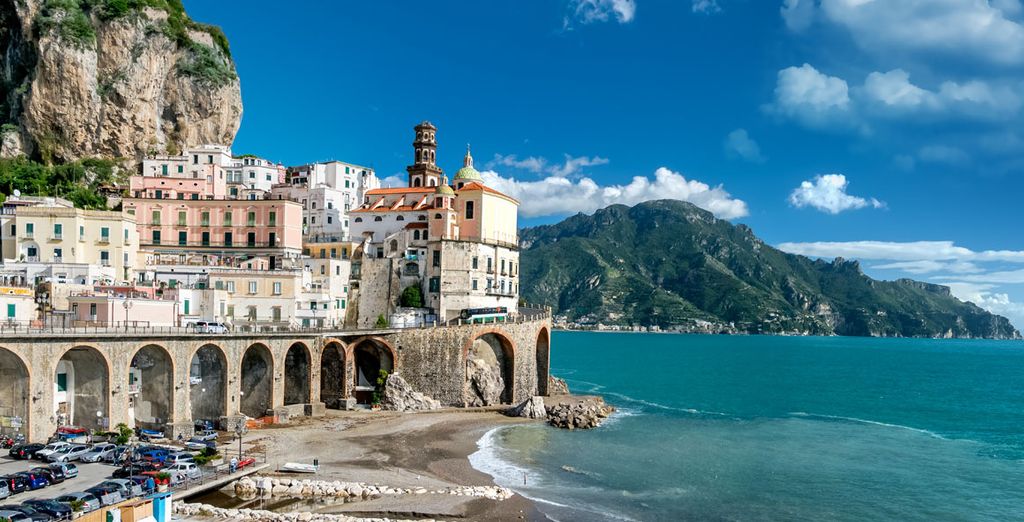 The Amalfi Coast is among the most romantic destinations in Italy. Crystalline shorelines, historic hilltop towns and a superb culinary scene make for exceptional couples' getaways. The stunning evening views from waterfront restaurants and hotels, in particular, are perfect for couples and loved ones. As for families, the Amalfi Coast has many fine beaches with shallow shores. Kids will also love exploring the winding town pathways – just be careful with the many steps and steep ascents. The coast offers plenty of exciting and enticing activities, from cave exploration to kayaking trips. This makes it perfect for active groups of friends and adventure-seeking families. The hiking, in particular, is spectacular.
The Voyage Privé travel expert's opinion on the Amalfi Coast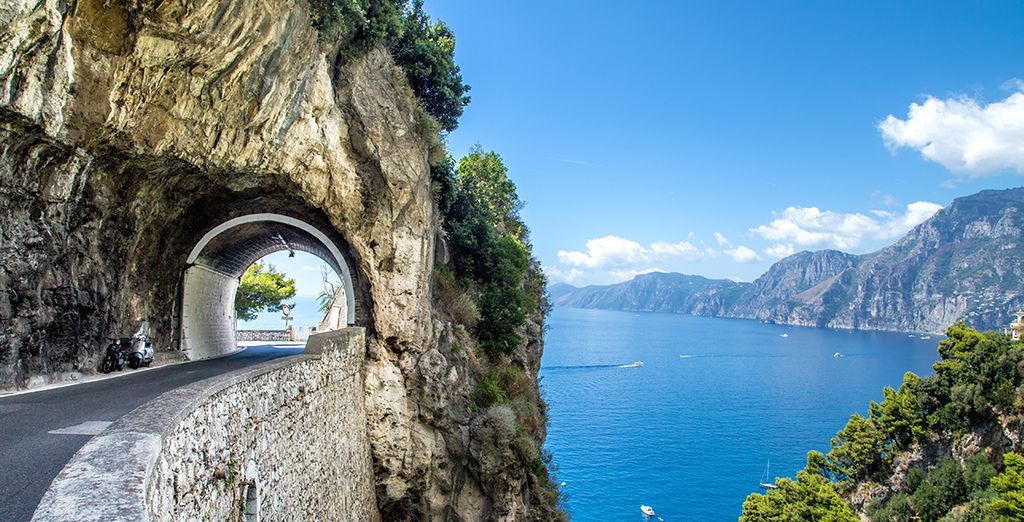 A holiday on the Amalfi Coast is a breathtaking experience. Mountains descend into clear aquamarine waters, providing the perfect backdrop for hikes and swimming. Yet, each town along the coast is also bursting with its own cultural flavour. You'll discover humble fishing towns serving up the fresh catch and glitzy Michelin-starred restaurants offering cutting-edge cuisine. It's easy to see how the Amalfi Coast became a luxurious stomping ground for the world's rich and famous.