City Break Naples 2022/2023



Table of contents
Naples, located on the Bay of Naples in Southern Italy, is a fascinating and dynamic city. Here, the past and present merge. A single journey takes you to ancient ruins, medieval alleyways, churches and palaces. Naples is renowned for its cuisine and friendly people. It's also home to Mount Vesuvius, which buried the Roman city of Pompeii.
5 things to see and do in Naples, Italy
1. Mount Vesuvius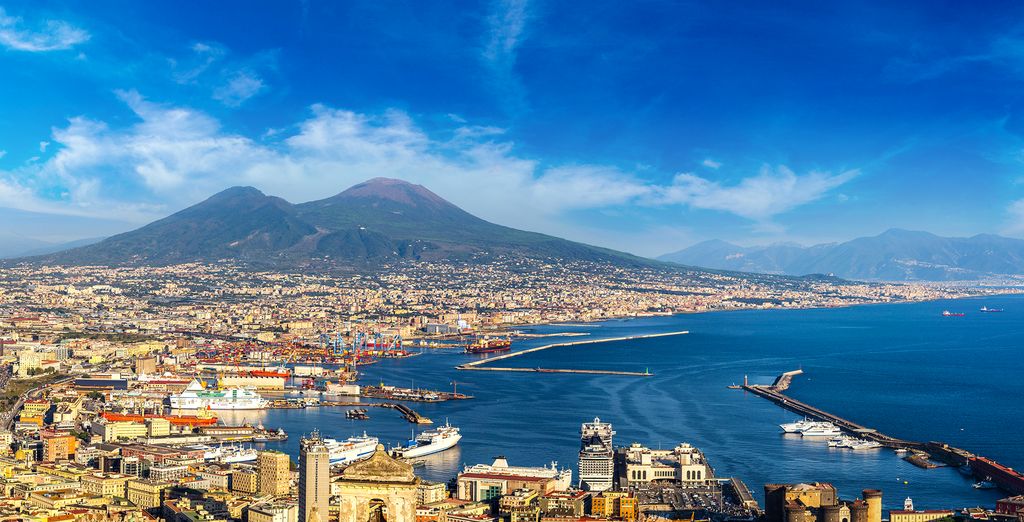 A world-famous volcano, Mount Vesuvius is best known for the eruption in 79 AD that destroyed the Roman city of Pompeii. It's possible to take a guided tour up to the summit, where you can enjoy stunning views of the Bay of Naples. Once you've seen it, visit the cities of Pompeii and Herculaneum, which are located at its base.
2. Naples National Archaeological Museum
One of Italy's most important museums, the Naples National Archaeological Museum, contains a huge collection of artefacts from ancient Greek and Roman civilisations. It's especially famous for its collection of mosaics, coins and sculptures.
3. Ovo Castle
The Castel dell'Ovo (Ovo Castle) is a medieval fortress on the waterfront in Naples. The name comes from the legend that a giant egg in the foundations once acted as an impenetrable fortress. It's now used as a city art gallery.
4. Castel Nuovo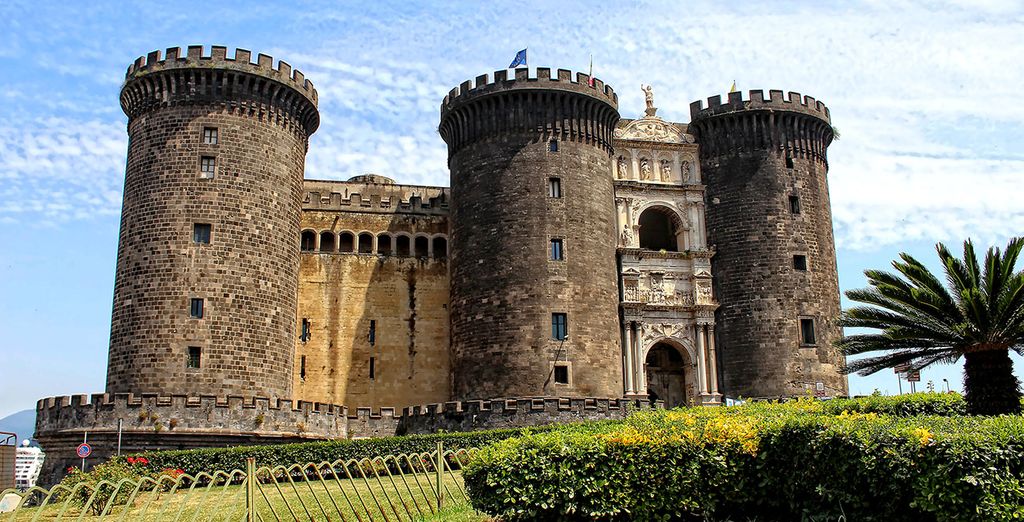 Castel Nuovo is a medieval castle in the heart of Naples and a popular tourist attraction. It was built in 1289 by Charles I of Anjou and used as a fortress and a palace over the years. These days, it houses several museums, including the Municipal Museum.
5. Piazza del Plebiscito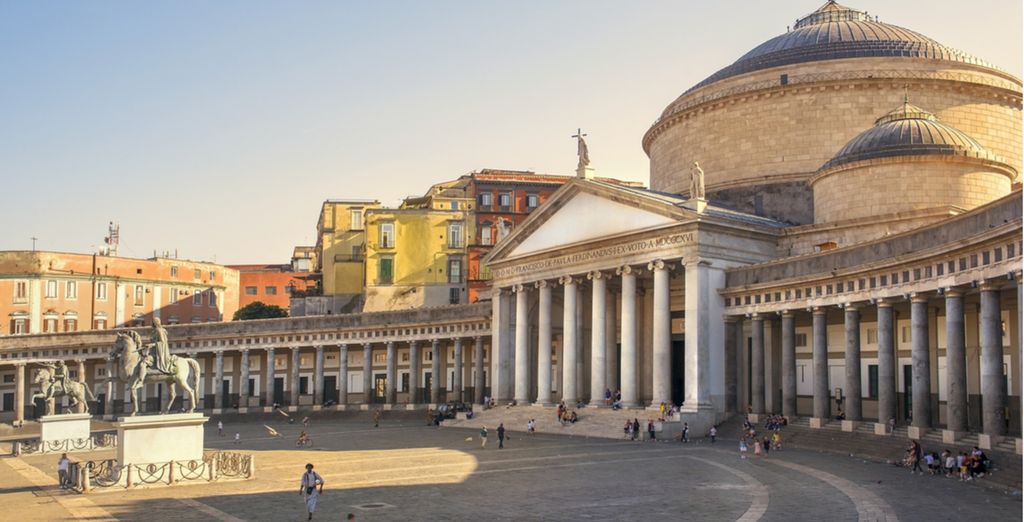 The largest public square in Naples, Piazza del Plebiscito, has many impressive buildings surrounding it. These include the Royal Palace and San Francesco di Paola Church. It's also home to Napoli Sotterranea (Napoli Underground), an ancient Roman water cistern.
The best hotels for a city break in Naples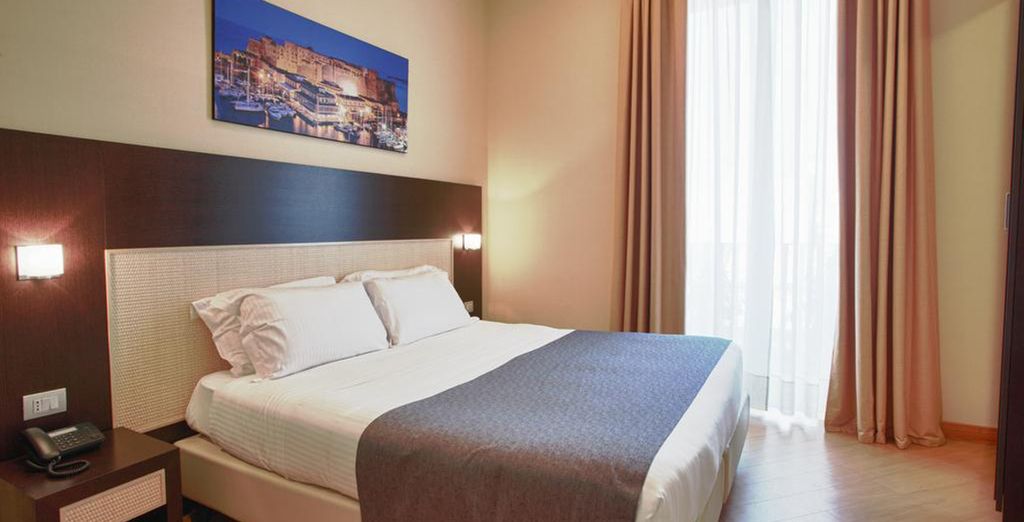 This luxurious and centrally located hotel puts you right in the heart of the city's historic district, close to all the must-see attractions. Indulge in some delicious local cuisine at the hotel restaurant, relax with a drink on the terrace or take advantage of room service.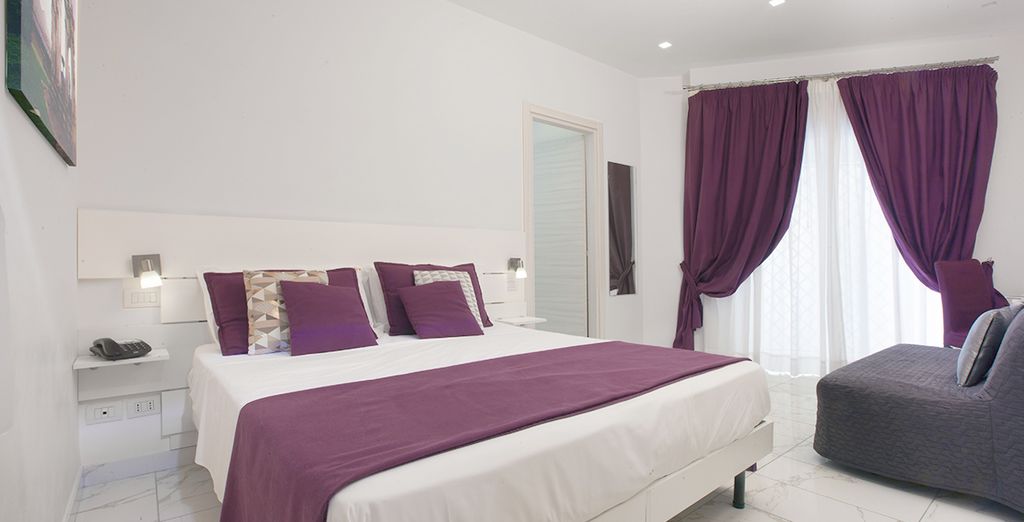 The Suite dei Catalani is the perfect place to enjoy your next trip to Naples city break. It is conveniently located in the heart of Naples. This charming hotel offers guests free Wi-Fi, a laundry service and is pet friendly.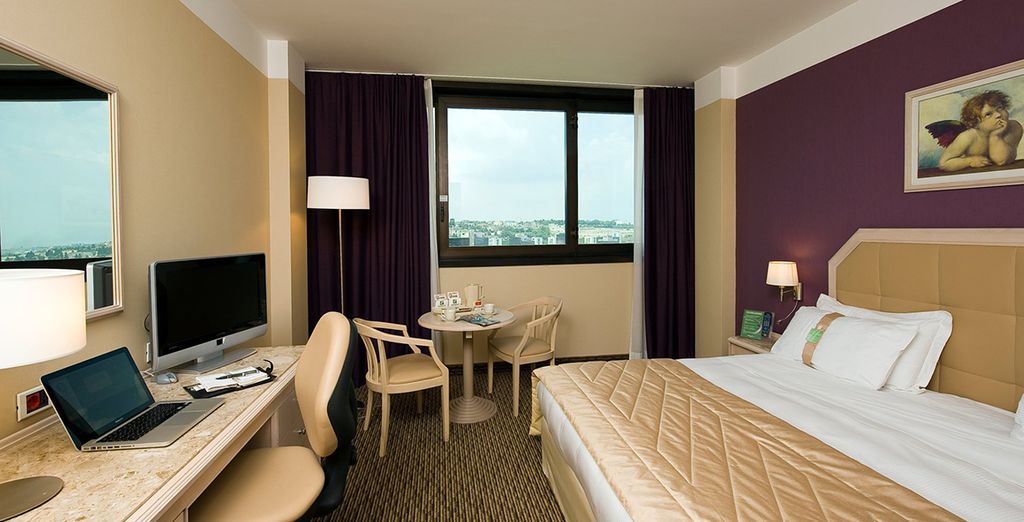 The Holiday Inn Naples is a great place for those who want to enjoy the local culture and cuisine. You're less than a 10-minute drive from Napoli Centrale, which houses one of Italy's most famous train stations. The modern furniture and individually controlled air conditioning ensure your comfort throughout your stay here.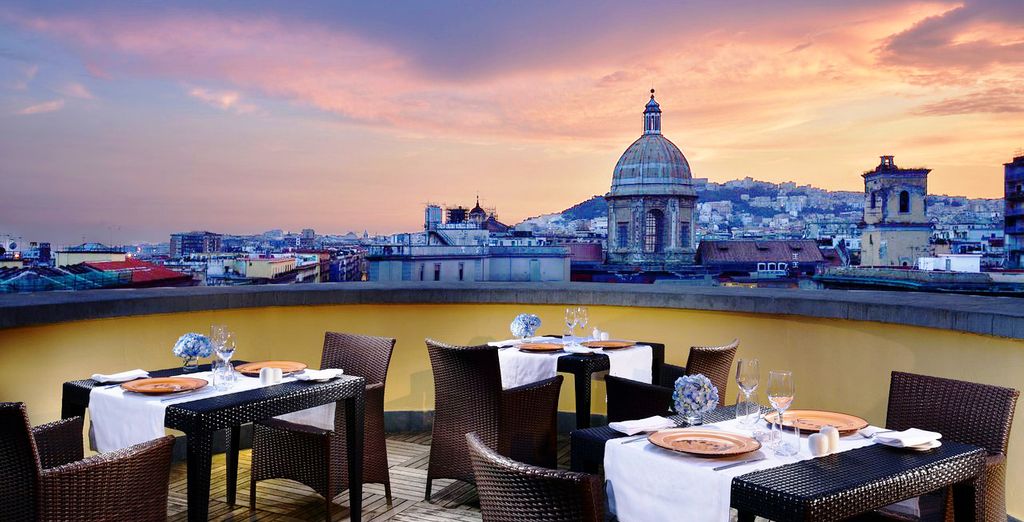 This hotel is nestled in the centre of Naples and features a stunning blend of old and new. The rooms tribute traditional designs while including modern amenities like Wi-Fi and satellite TVs. You will enjoy spectacular views from its roof garden or any other room that has a balcony.
Plan your city break in Naples
The best time of year to go to Naples
The best time to visit Naples is Spring (mid-March and early June), with temperatures averaging 20 degrees Celsius. There's also plenty of sunshine, making it the perfect time to explore all that Naples has to offer. If you're visiting in autumn, you can enjoy the cooler temperatures while taking in the city's magical foliage.
Going on a city break in Naples
A flight to Naples Airport, which is only 3.1 km from the city centre, takes around 2 hours and 40 minutes. Flights are available from all the main UK airports. There are also high-speed trains from Rome, Venice, Milan and Florence. Tourists can also drive to Naples. The A1/E45 motorway from Rome is well signposted, and the journey takes about 2.5 hours.
Where to eat - the best districts and restaurants
Naples city breaks are full of life and culture, with an amazing food scene to match. The districts of Centro Storico and Chiaia offer the best range of gourmet restaurants. For a more authentic Naples experience, head to the district of Sanità, where you will find some truly delicious (and affordable) eateries. Some of the best restaurants in Naples include L'antica Pizzeria da Michele (for pizza), Osteria da Antonio (for traditional Southern Italian cuisine), and La Pescheria (for seafood). The calzone sandwich is a popular street delicacy, and a must-try during your Naples city break!
Nightlife in Naples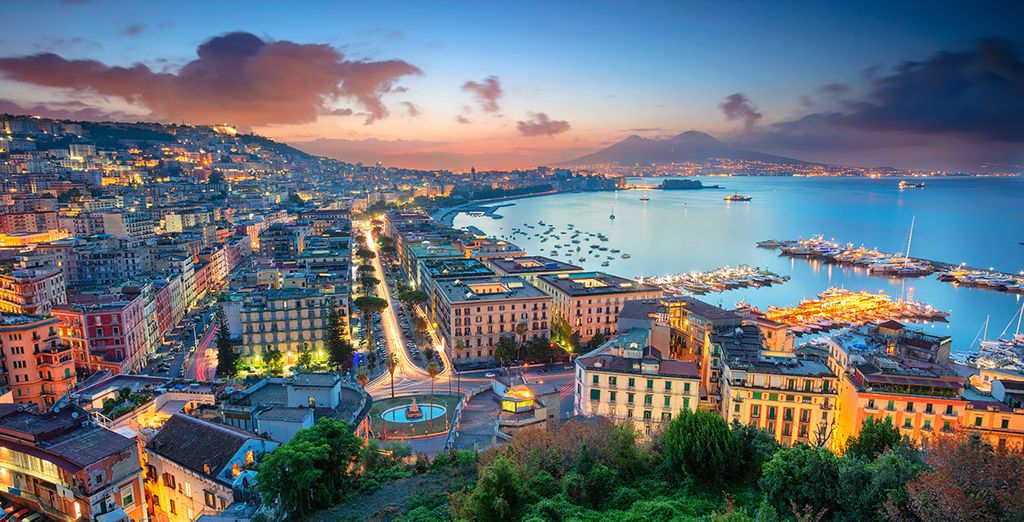 Nightlife in Naples is varied. The seaside quarters of Bagnoli and Chiaia District are the places to be for nightclubbing. L'antiquario is good for cocktails. In Posillipo, try Bar del Mare Posillipo for a romantic atmosphere. In Castellamare di Stabia, there's Quisisana Jazz Club with frequent live performances.
Our practical advice for a city break in Naples
What to pack for a city break in Naples
Depending on the season, you may need light clothing or something warmer, plus sun protection. Naples experiences highs of 32 degrees Celsius in summer and lows of 14 degrees Celsius in winter. Visitors should be prepared for abundant rainfall in October and November.
What budget to plan
The cost of accommodation is high during summer and Christmas, so take advantage of up to 70% off city break deals at Voyage Prive. Sightseeing opportunities and the beaches are impressive in Naples and across Italy, which offer free access to all visitors. Those on a budget can eat cheaply at local cafeterias and ice cream parlours that litter every street corner.
Useful information before going to Naples
The language spoken in Naples is Italian and some locals speak dialects of Italian that go back centuries. It's quite common for locals not to speak fluent English; therefore, it's useful to know phrases like 'non capisco' (I don't understand) and 'Lei parla Inglese' (do you speak English?). Italians use the Euro as their currency.