TOP 5 Hotels on the Amalfi Coast



Table of contents
The top 5 hotels on the Amalfi Coast
Searching for a dream holiday on Italy's glittering Amalfi Coast? Book outstanding deals on majestic waterfront hotels at Voyage Privé.
Our best hotels on the Amalfi Coast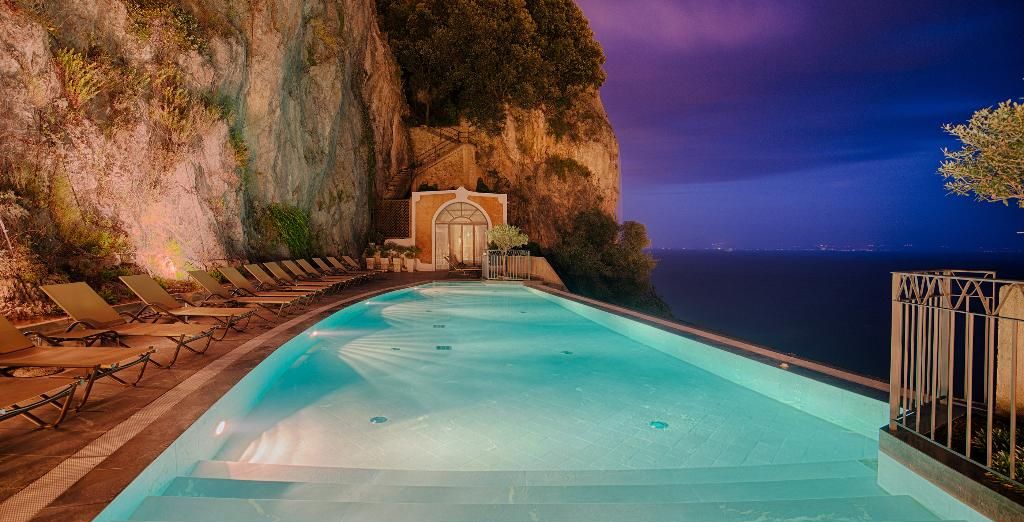 This spectacular retreat is located in a renovated monastery that clings to a cliff face and offers unrivalled ocean vistas. Enjoy luxury infinity pools and a spectacular restaurant serving up local Mediterranean dishes. Rooms are impeccably decorated in bright and crisp whites, with beckoning sea views and delightful terraces.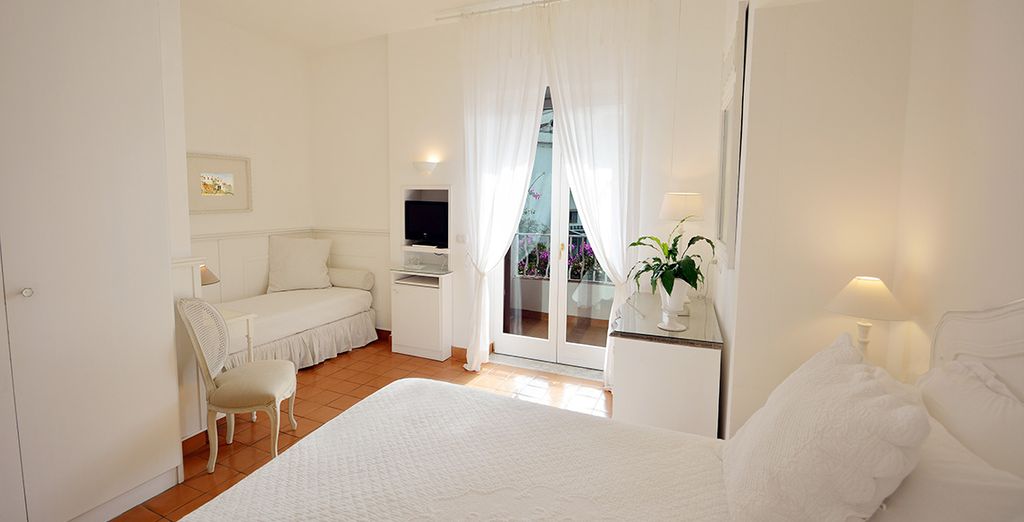 Hotel Villa Romana is a spectacular Amalfi-based resort that's exquisitely decorated with crisp Mediterranean whites. Its prized restaurants boast the best in local produce, with a charming dining hall facing a beautifully tended garden. Couples can indulge in the wellness spa or take a dip in the shimmering pool.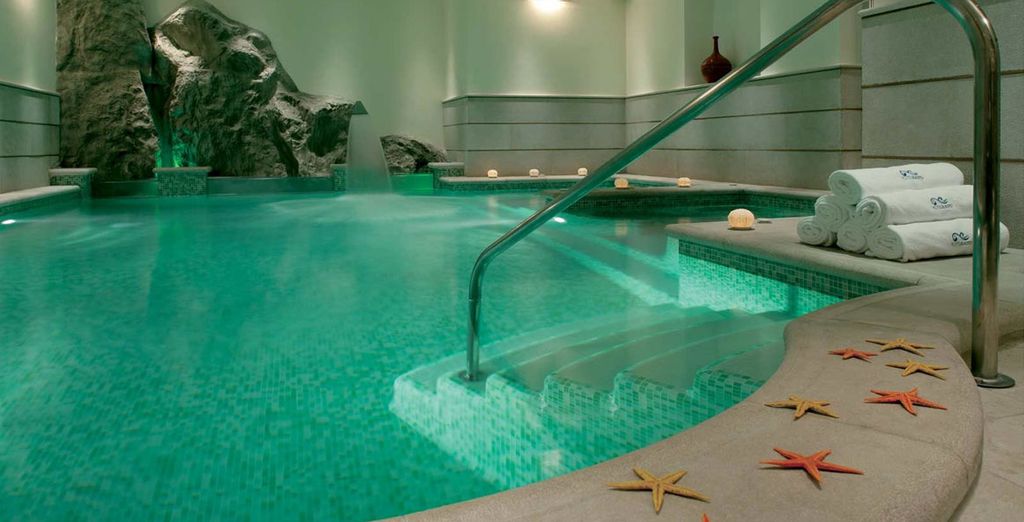 This breathtaking hilltop spa retreat is nestled in the sun-kissed region of Vietri Sul Mare. With sumptuous sea views from all corners of its grounds, it doesn't get better than the hotel's ocean-view pool. Rooms reflect the nautical views with Vietri blues and seamless views out across the shoreline beyond.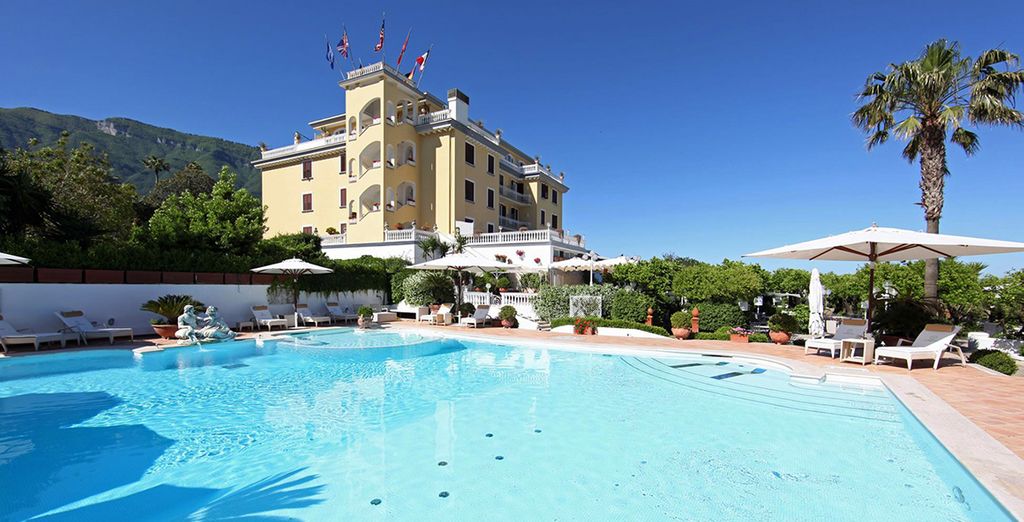 La Medusa is located in a stunning 18th-century property nestled among orange groves and Mediterranean gardens. Guests have access to a wealth of fabulous services, from a stunning outdoor pool to a palatial indoor lounge. The rooms are equally elegant with classic hardwood furniture and Vietri-inspired furnishings.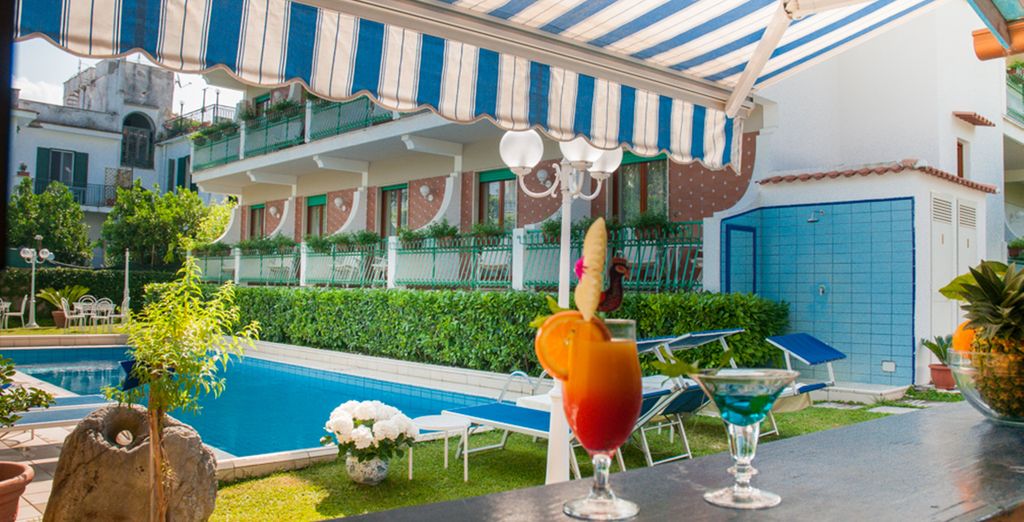 Escape to Sorrento on the edge of the beautiful Amalfi Coast with this stunning seaside hotel. Boasting fun and vibrant interiors of marble and Vietri furnishings, guests can relish simple waterfront pleasures. Fine swimming pools, a delightful restaurant, and more await in the many nooks and crannies of this charming hotel.
Services will you find in our hotels on The Amalfi Coast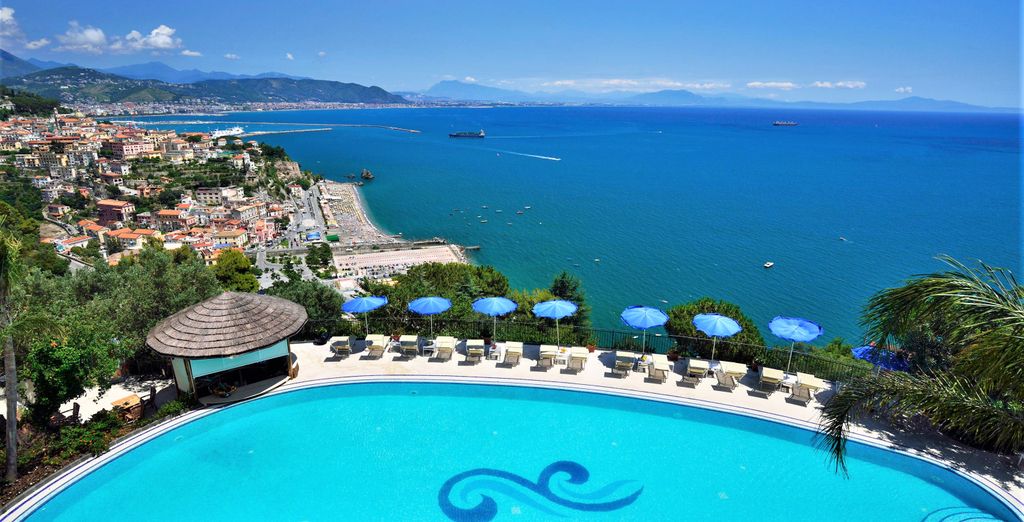 Free Wi-Fi
Hot drink making facilities
Flatscreen TVs
Luxury bathroom amenities
Swimming facilities
Delectable dining options
Terraced bars
Spa treatments
Gym facilities
Bookable excursions
Going on holiday on the Amalfi Coast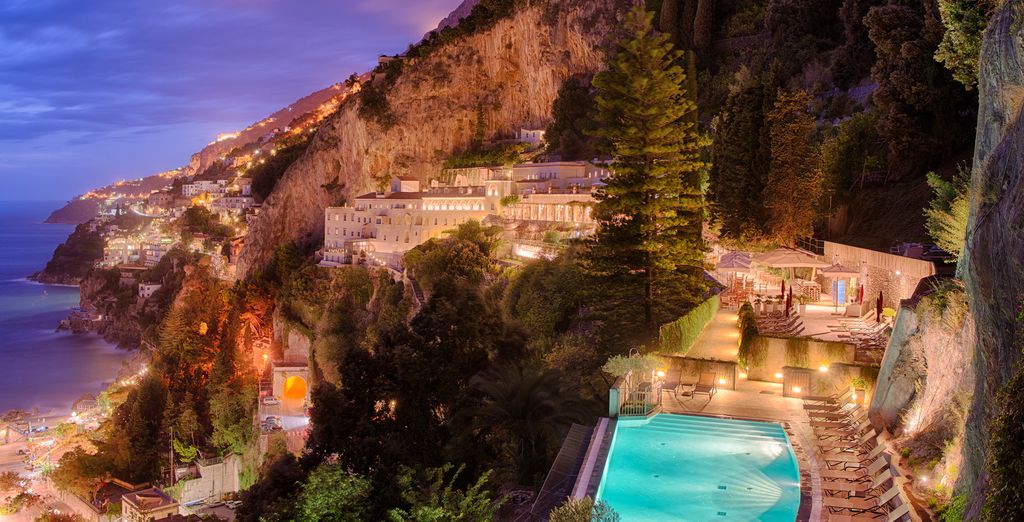 The Amalfi Coast may be spectacular year-round, but its hotels are mostly seasonal. Hotels open in Easter and continue through until late October. Outside these periods, many resorts, restaurants and bars close for the winter, making out-of-season travel very difficult. If you do find a winter deal, you'll have much of this region to yourself. The high season tends to land between July and especially August, with weekends being particularly busy. To avoid the crowds, consider travelling in June or early October. Otherwise, spring is a fine time for brisk coastal walks and mountain hikes amid blooming wildflowers.
Hotel offers at the Amalfi Coast convenient for all kind of travel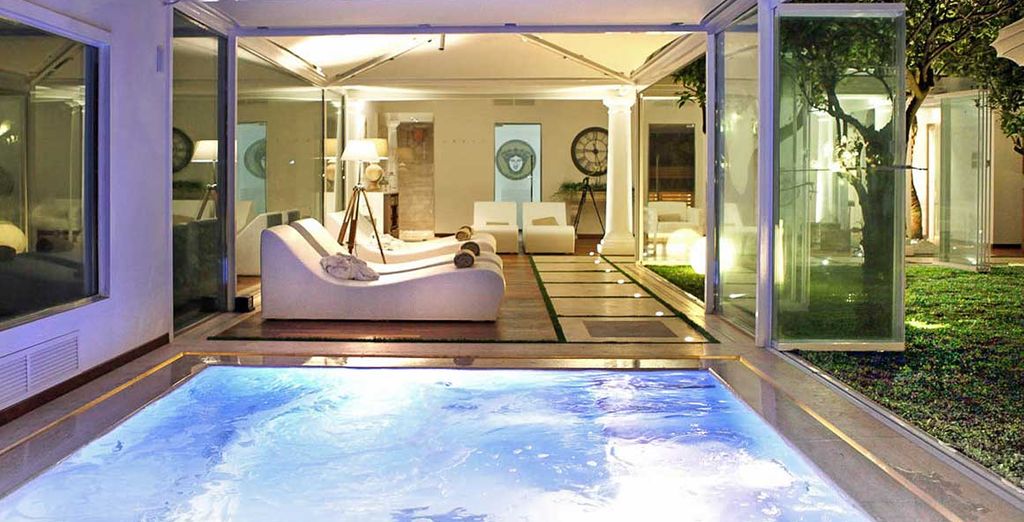 The Amalfi Coast is a dream destination for all sorts of travelling types. Couples, in particular, will find romantic vistas and splendid restaurants overlooking sparkling seas. It's among the most popular honeymoon destinations precisely for this reason. There are plenty of fun activities for other visitors too, from boating excursions to hikes and delightful restaurant visits. That's not to mention the breathtaking historical architecture that will astound culture vultures. While the Amalfi Coast has no obvious child-friendly attractions, kids love exploring the region's winding alleys and streets. Collect pebbles on the beach or dive into delicious gelato while taking in the views.
The range of hotels we offer at The Amalfi Coast
Historic hotels
Waterfront resorts
Converted monastery hotels
Village hotels
The Amalfi Coast: what should we bring for a hotel stay?
Charging cables
Multi-plug adaptors
Guide book with useful phrases
Comfortable walking shoes
Pack-away towel
Evening attire
Hiking clothes
Suncare and tanning lotion
Money belt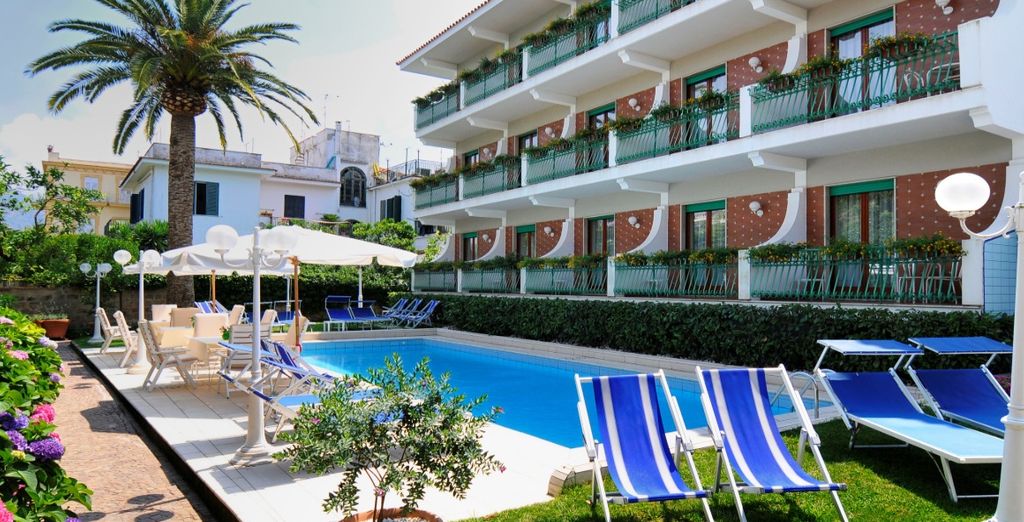 Your best hotel on the Amalfi Coast: how to get there and make your booking
How to get to the Amalfi Coast
The Amalfi Coast is located some 20 km south of Naples. While there are no direct rail or air links, there are plenty of road access points across the coast. Most travellers arrive internationally via Naples, taking trains to Salerno and then buses onward by the coast. Ferries take passengers along the coast, too, connecting most of the villages and scenic areas. Rental cars are a fine way to explore this region too. For those heading inland, bicycles and scooters are a great way to explore. Just be prepared for the arduous hills and winding paths.
How to book your hotel in the Amalfi Coast
Discover breathtaking deals on dream hotels along the Amalfi Coast with Voyage Privé. Voyage Privé is an exclusive booking platform offering members discounts of up to 70% off. It's completely free and easy to use. Simply sign-up and type in your travel dates to get started. You'll get a full breakdown of available offers. You can even check the deals page for the greatest savings worldwide. Book stunning sea view resorts and spectacular cliff-hugging hotels in Amalfi through Voyage Privé.
The opinion of the Voyage Privé travel expert on the Amalfi Coast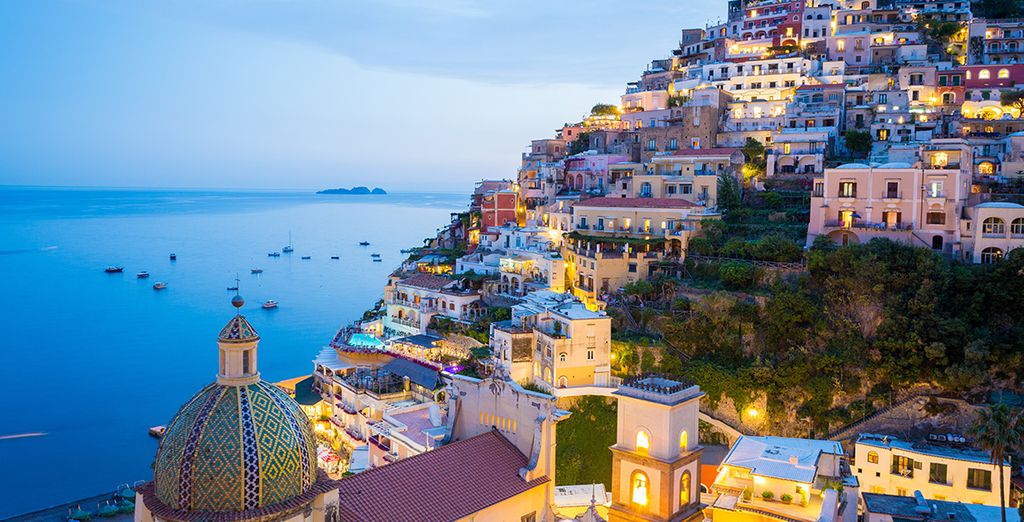 With its nail-biting cliffs and scenic coastal villages, the Amalfi Coast is the Italy of postcards. You'll find luxury jet-set locations like Positano and its dazzling boutiques next to historic Amalfi, home to a stunning cathedral. Some of Italy's most opulent hotels are found hugging the cinematic shoreline, with fine dining options complementing the vistas. Whether you're relaxing, shopping or heading out into the crystalline sea, the Amalfi Coast will amaze.
The Amalfi Coast – a hiking paradise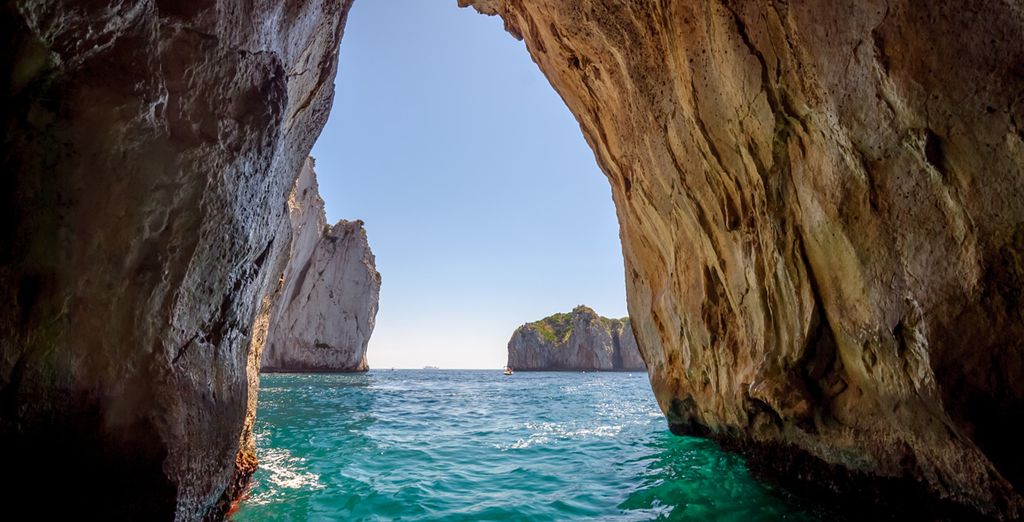 It's not all pretty piazzas and shimmering waves. The Amalfi Coast boasts some of Italy's best mountain hiking. Its trails are well-marked, providing excellent walking for beginners and enthusiasts alike. The hilltop path of Sentiero degli Dei is widely regarded as one of the world's greatest walks.