Best Hotels in Positano



Table of contents
Are you looking for the best accommodations in Positano with the best views of this cliffside village? Voyage Privé has got you covered! Experience the charm of the Amalfi Coast in any of our carefully selected luxurious hotels, including country house hotels, spa hotels, historic hotels and many more!
Our best hotels in Positano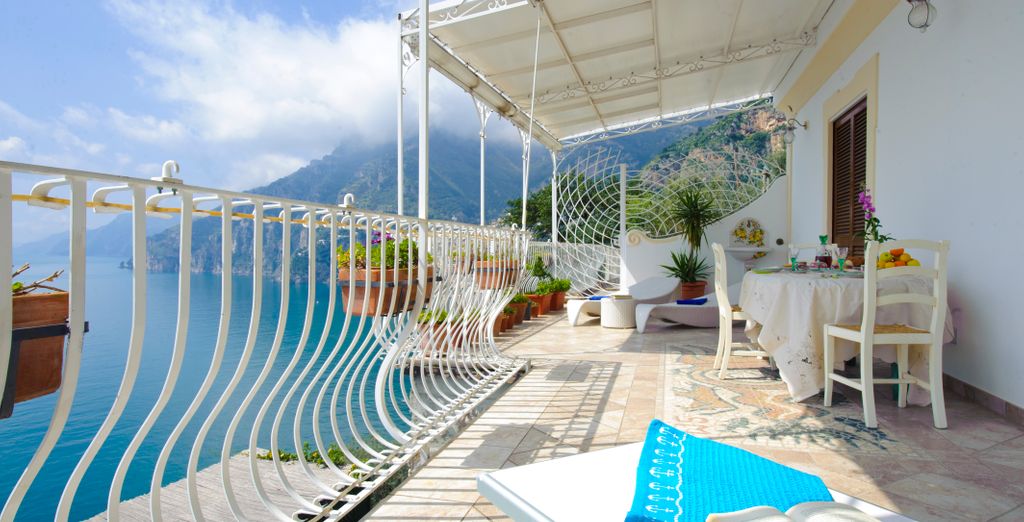 This hotel, located just 2 km from Positano's centre, offers the best location for visitors. It is a few minutes from the Sentiero Degli Dei Road and near the steps leading to Arienzo Beach. The hotel offers unmatched views of Positano Bay and comes with numerous facilities, including free Wi-Fi, a hot tub with sun loungers and flatscreen TVs. The apartments have spacious living rooms with air conditioning, fully-equipped kitchens and private bathrooms with Jacuzzis.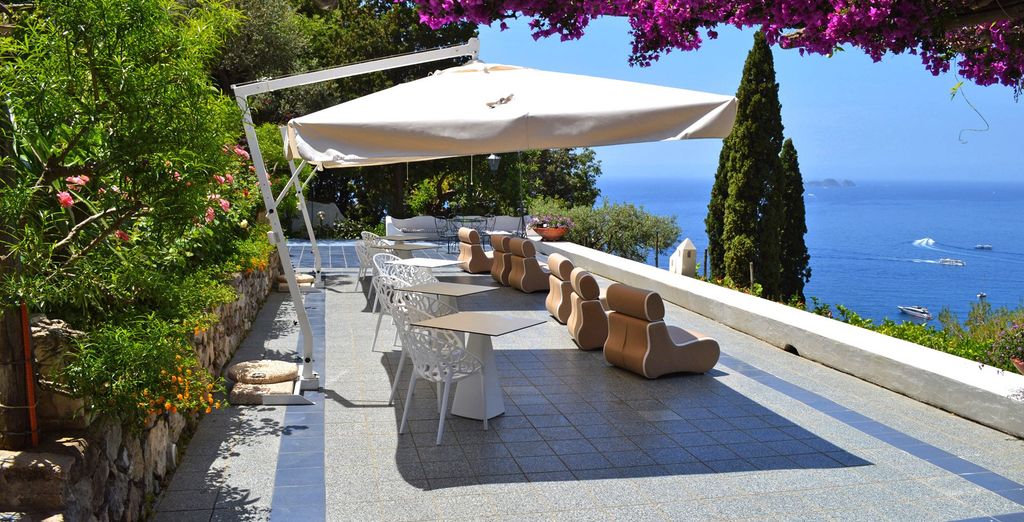 This is a serviced apartment located on the Scalinatelle - the location of some of the most scenic steps on the Amalfi Coast. The residence offers 5 uniquely decorated double rooms with original paintings and pieces of art. All rooms have air conditioning, private balconies and private bathrooms. Additional facilities include flat-screen TVs, free Wi-Fi, a swimming pool and gym.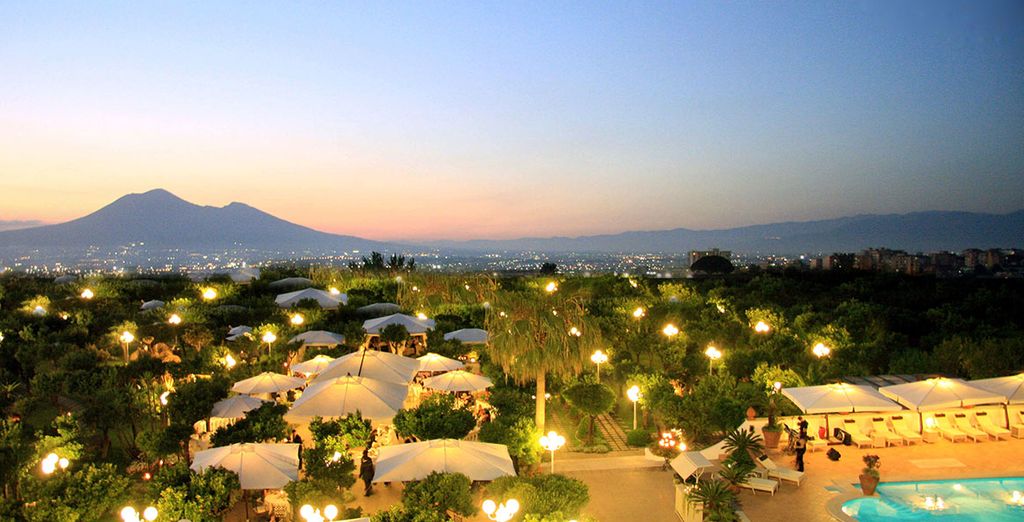 La Medusa is a boutique hotel located in Castellammare di Stabia near Naples. The hotel boasts charming historical accommodations as well as the best views of the bay of Naples and Mount Vesuvius. Visitors here can enjoy delicious Italian and international dishes, plus additional services, like a free transfer from Castellammare di Stabia. Facilities at the hotel include a spa, swimming pool and a relaxation park.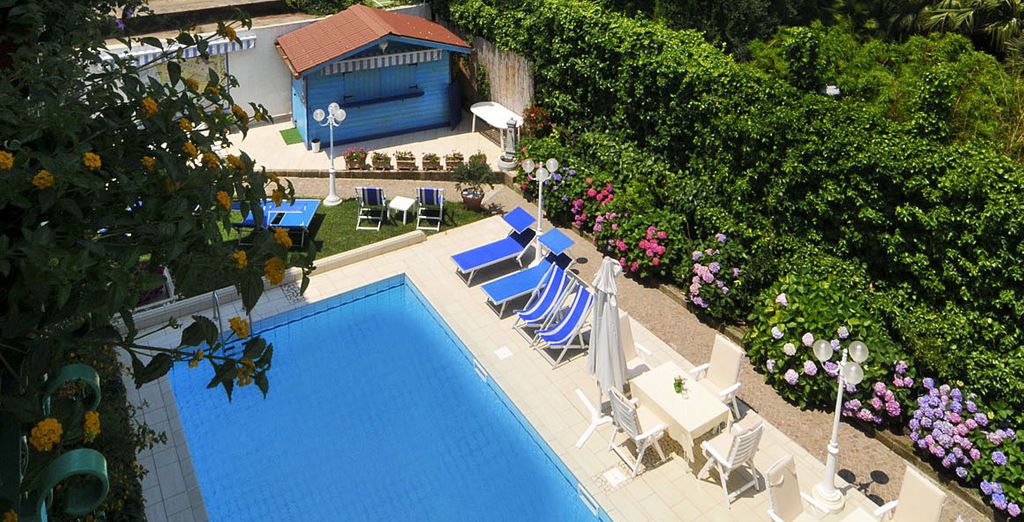 Though located in Sorrento, this hotel is only about 11 km from Positano. It is one of the best accommodations for a relaxing holiday, thanks to its location far from traffic. Additionally, the hotel is close to the railway station and Marinella Beach. All rooms are air-conditioned and feature satellite TV, minibars, en suite bathrooms and balconies overlooking the hotel's garden. Additional facilities include an outdoor swimming pool with a sun deck and free Wi-Fi.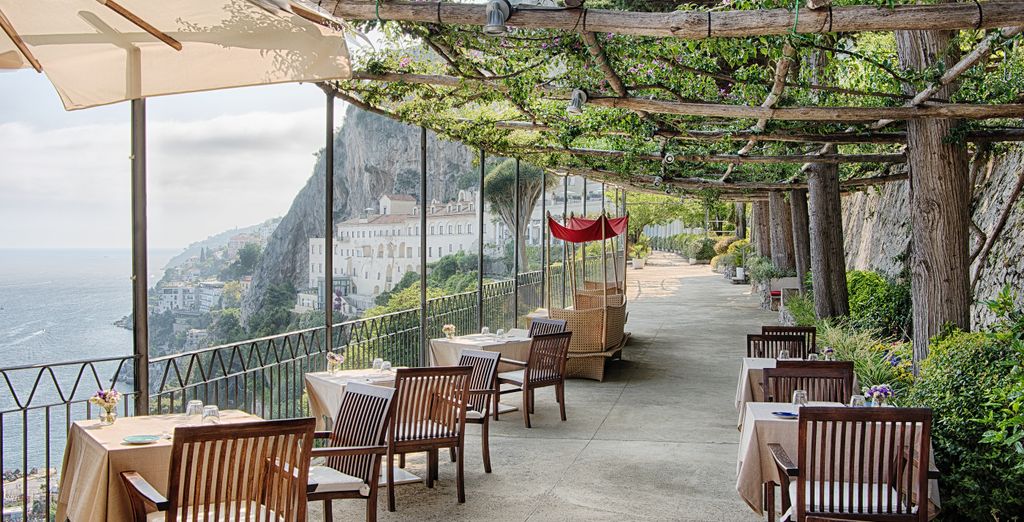 This 5-star luxury oasis offers spectacular views of the Amalfi Coast, thanks to its location on top of an 80-metre cliff. It was originally a 13th-century monastery, but all its 53 rooms have been refurbished to combine history with contemporary taste. The air-conditioned rooms also look directly out to sea and are decorated with bright, neutral tones and minimalistic furniture. Other facilities include free Wi-Fi, a heated infinity outdoor pool, spa and gym.
Services you will find at our hotels in Positano
The services you will find at our hotels in Positano are as follows:
Gym facilities
Free Wi-Fi
Spa treatments
Swimming pools
Hot drinks making facilities
Going on holiday in Positano
Thanks to its Mediterranean climate, Positano provides the best conditions for outdoor fun activities and touring the town. The best time to visit this picturesque coastal town is in the months of May and September, when the weather is pleasant and the town is less crowded. During the summer, there is a high influx of domestic and international travellers in the small town and hotel rates rise. During the winter, many cafes and restaurants shut down for the season.
Hotel offers at Positano convenient for all kinds of travel
From individuals to couples, families and groups, Positano has something for everyone. Though small, the town is full of family-friendly attractions, ranging from water sports to on-land activities like exploring the town, shopping and hikes. Visiting friends can have great days together when viewing Amalfi from the sea and touring nearby towns, followed by nights at the club in a cave. For couples, the beautiful ocean views and sunsets by the sea offer a truly romantic experience.
The range of hotels we offer at Positano
Luxury hotels, B&Bs, historic hotels, boutique hotels and spa hotels.
Positano: what should we bring for a hotel stay?
Toiletries, bathing suit, clothes, charging cables and comfortables shoes.
Your best hotel at Positano: how to get there and make your booking
How to get to Positano
Since there are no direct flights to Positano, the easiest way to get there is by flying to either Naples or Rome Airport and hiring a private car transfer to Positano. Alternatively, you can take a train to close cities like Sorrento or Salerno and take a ferry to Positano. There is also the SITA bus from Sorrento to Positano, which only takes 45 minutes. Remember to sit on the right side of the bus for the best views.
How to book your hotel in Positano
Book luxury hotels in Positano with Voyage Privé and enjoy exclusive members-only deals that can give you great discounts. Membership is free, plus you are only required to enter your email to register. You can also improve your options by adding your details to stay updated on the available offers.
The opinion of the Voyage Privé travel expert on Positano
With its picturesque ocean views and unique architecture, Positano offers the perfect environment for a romantic getaway or even a family trip. Our well-located hotels offer you close proximity to some of the best attractions in Positano, like the unique pebble beaches and nearby villages. Being close to the coastline also comes with a plethora of fun activities like fishing, kayaking and boat tours along the Amalfi Coast. Don't forget to try some local Italian delicacies like the Risotto al limone, Rucola dell Piana del sele and Soppressata di Ricigliano.
Positano, a scenic paradise
With traditional and colourful buildings on a cliffside and beautiful views of the Mediterranean Sea, Positano offers some of the best views of the Amalfi Coast. Since most buildings, including restaurants and accommodations, have balconies facing the sea, you can enjoy the views from any point in the town.