Booking in Sydney



Table of contents
Do you want to stay in Sydney for your next trip? Here are our best plans to find the top hotels at the best prices
Discover our top 5 hotels for Sydney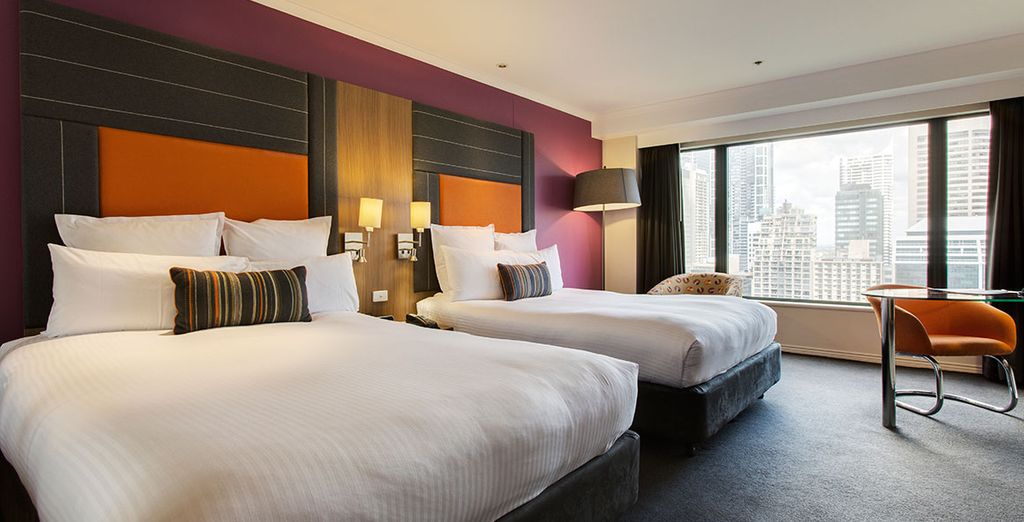 With spacious rooms and a convenient location in the heart of East Sydney, this popular 4-star hotel offers stunning panoramic views of the iconic Sydney Harbour and skyline.
This modern hotel is enviably positioned next to Sydney's beautiful Manly Beach. When you've finished relaxing or surfing, the many attractions of Sydney city centre are just 15 minutes away by ferry.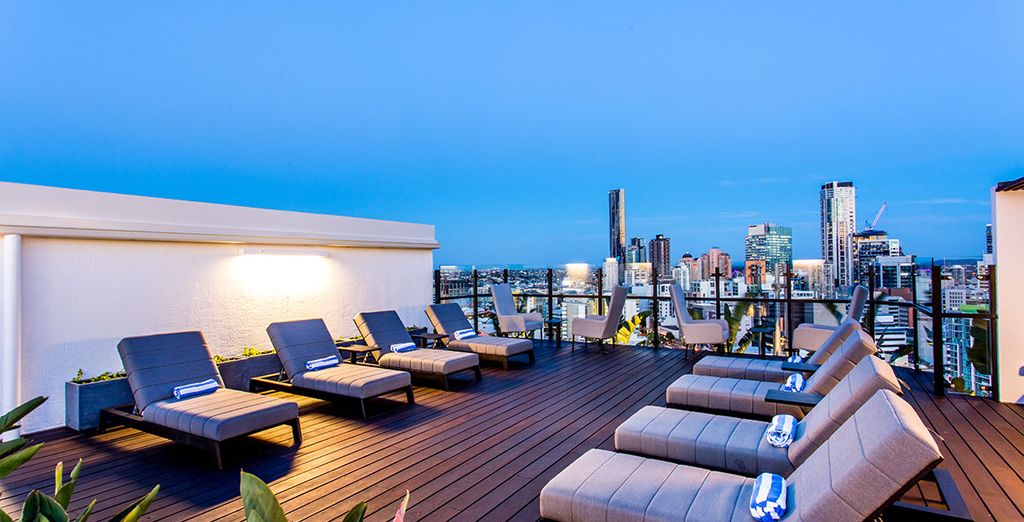 With breathtaking views over Darling Harbour and the city skyline, the Parkroyal Darling Harbour combines modern architecture and state-of-the-art guest facilities. The central location provides easy access to Sydney's best attractions.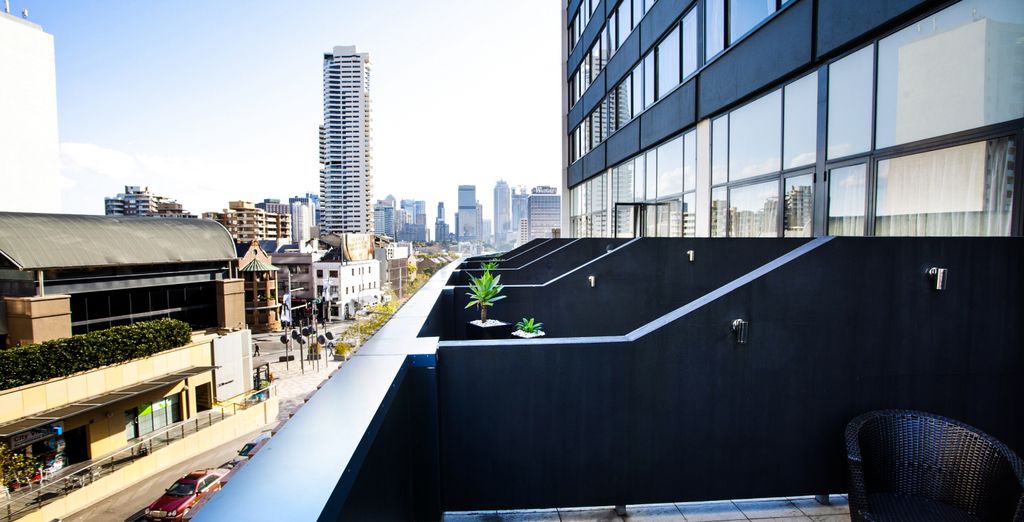 Nestled behind the iconic Kings Cross Coca-Cola sign, this exclusive 5-star boutique hotel is ideally placed in one of Sydney's most vibrant and fashionable districts.
Conveniently situated on the edge of the Central Business District and close to both Oxford Street and Hyde Park, the Travelodge Sydney offers the perfect base for exploring the city's many attractions.
Our reviews on Sydney and its hotels: why make your booking there?
From the moment you gaze across its magnificent harbour and clear glistening waters, Sydney is a city that is guaranteed to capture your heart.
But there's more to this city than just the famous Harbour Bridge and iconic Opera House. Take the time to explore Sydney's many renowned museums and art galleries, or indulge in a spot of retail therapy along bustling Oxford Street. When it's time to relax, Sydney's famous white sandy beaches provide the perfect spot for enjoying the sun and surf, or why not head to the vibrant Circular Quay and enjoy its diverse range of bars and restaurants? Families should be sure to visit Taronga Zoo, which is home to many examples of Australia's most famous wildlife.
When it comes to hotels, Sydney will truly spoil you. Expect luxurious and comfortable surroundings, with many hotels also boasting stunning panoramic views over the harbour and city.
How to make my booking in Sydney
Making a booking with Voyage Privé couldn't be easier. Simply click 'join now' for free to register with our website and then click on an offer to see the full details. If you can't find your perfect trip or hotel, simply create an alert so that you'll be notified as soon as new offers become available.
As a Voyage Privé member, you'll have access to exclusive deals of up to 70% off luxury holidays to Sydney and other worldwide destinations, along with reliable and attentive customer support designed around you. What's more, our useful mobile app provides constantly updated information about your destination so that you can make the most of your trip with ease. You'll find a wide range of Sydney hotels on Voyage Privé, with each one being carefully chosen by our experts.
The different ways to make your online hotel booking in Sydney
When booking your holiday to Sydney, you can choose from two main options:
Book flight & hotel to Sydney
Take advantage of our exclusive packages that include both your flights and hotel accommodation, then simply sit back and look forward to your holiday in Sydney.
Book only your favourite hotel in Sydney
If you'd prefer to book your flight separately, simply take advantage of our fantastic hotel-only offers.
The best places to find hotels in Sydney1. Central Business District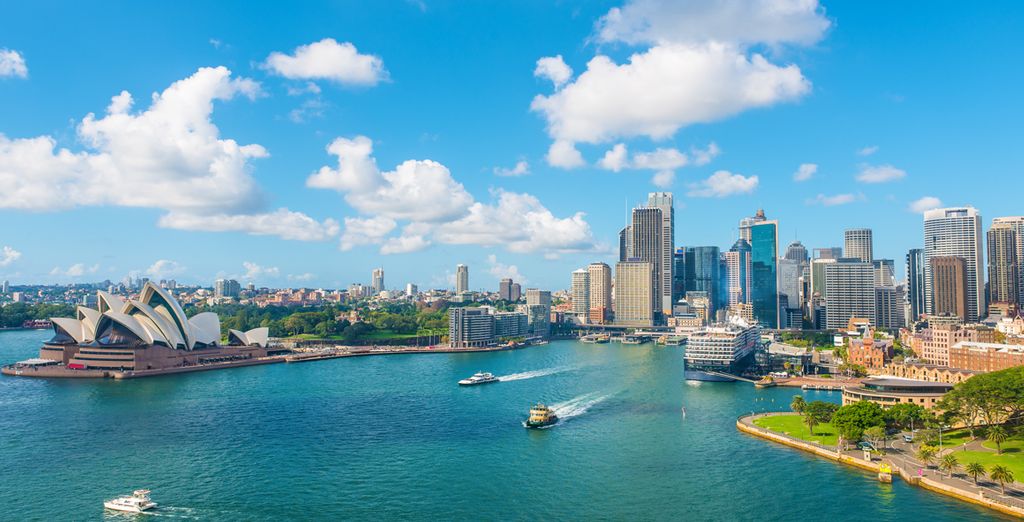 The CBD is located right in the heart of the city, providing easy access to Sydney's attractions and within walking distance of Circular Quay.
2. Darling Harbour
Redeveloped in 1988 for the Bicentennial celebrations, Darling Harbour is the ideal choice for families and home to many popular attractions like the Sydney Aquarium and Wildlife World.
3. Circular Quay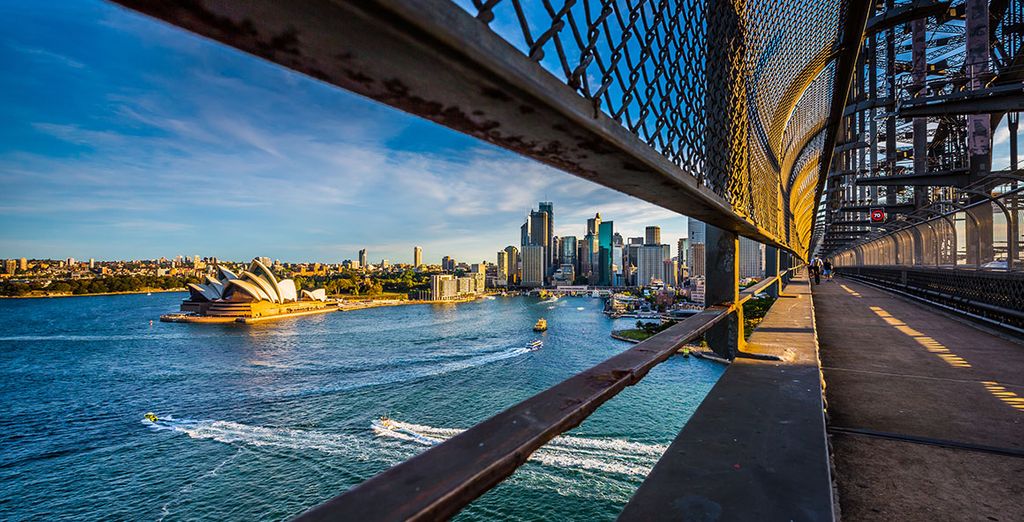 Known as the gateway to Sydney's world-famous harbour, Circular Quay is home to some of the city's finest hotels and restaurants.
4. Kings Cross & Potts Point
Kings Cross is a colourful district with hip bars, vibrant restaurants and a buzzing cultural scene. Meanwhile, foodies will be spoilt for choice in beautiful Potts Point.
5. Manly Beach
Arguably one of Australia's most beautiful beaches, this is the perfect location for those looking for an authentic slice of the relaxed Aussie beach lifestyle. Hop on a boat and you can be in the heart of the city in as little as 15 minutes.
Presentation of Sydney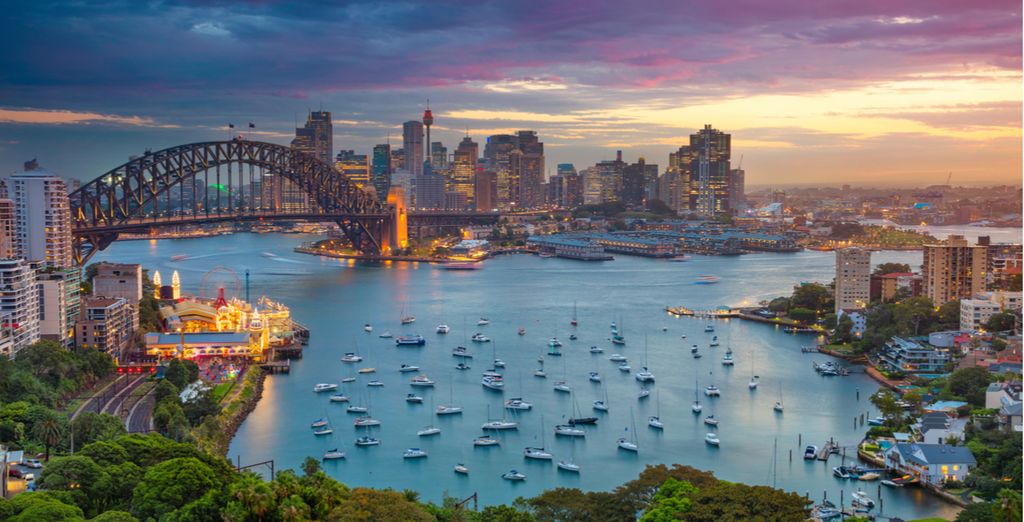 It's perhaps little wonder that Sydney is one of the world's most loved and visited cities. From the world-famous harbour and sun-kissed beaches to the unique architecture, vibrant culture and buzzing nightlife, this beautiful metropolis really does have it all.
When it comes to things to do, you'll literally be spoilt for choice in Sydney. Climb the iconic Sydney Harbour Bridge and take in the breathtaking views from the 135-meter summit, or enjoy a relaxed stroll or boat ride along the glittering waterfront. When it's time for something different, head to The Rocks to explore the birthplace of modern Sydney, or indulge in some retail therapy on bustling Oxford Street. Of course, you should also make time to explore Sydney's beautiful beaches, world-class restaurants and vibrant nightlife.
With a sunny climate and fantastic array of things to see and do, Sydney is a great year-round destination that offers something for everyone. December to February is considered peak season and is perhaps the best time to visit for those looking to make the most of Sydney's famous outdoor lifestyle. If you'd prefer to enjoy the mild climate without the crowds, the autumn months of March to May or spring season (September to November) are great times to plan a visit.
The 5 best things to see/do in Sydney
1. Sydney Harbour Bridge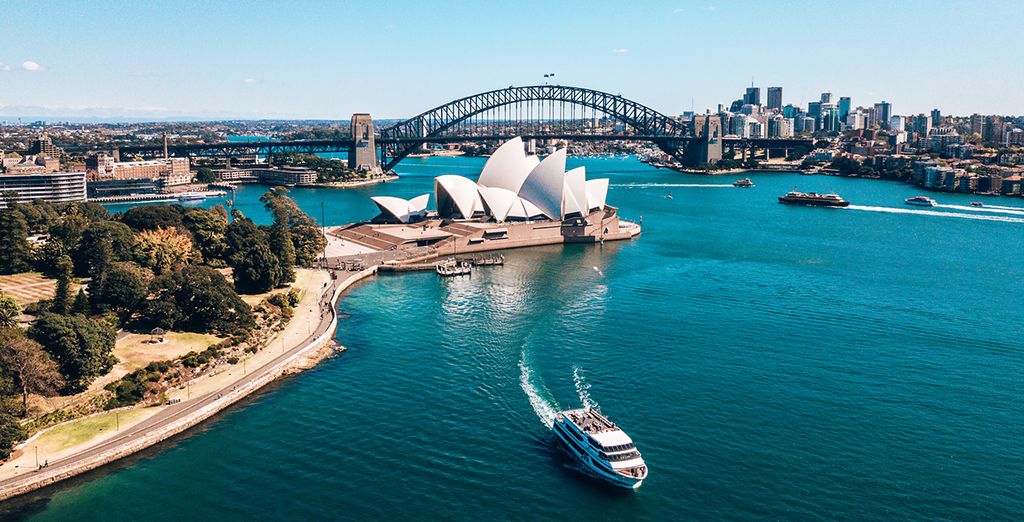 Climb this world famous structure and take in the jaw-dropping views over the harbour. There are a number of different options available, with something to suit all fitness levels.
2. Sydney Opera House
No visit to Sydney would be complete without visiting the iconic Opera House. Take a tour of this unique architectural gem, or catch a show in the cathedral-like Concert Hall.
3. Bondi Beach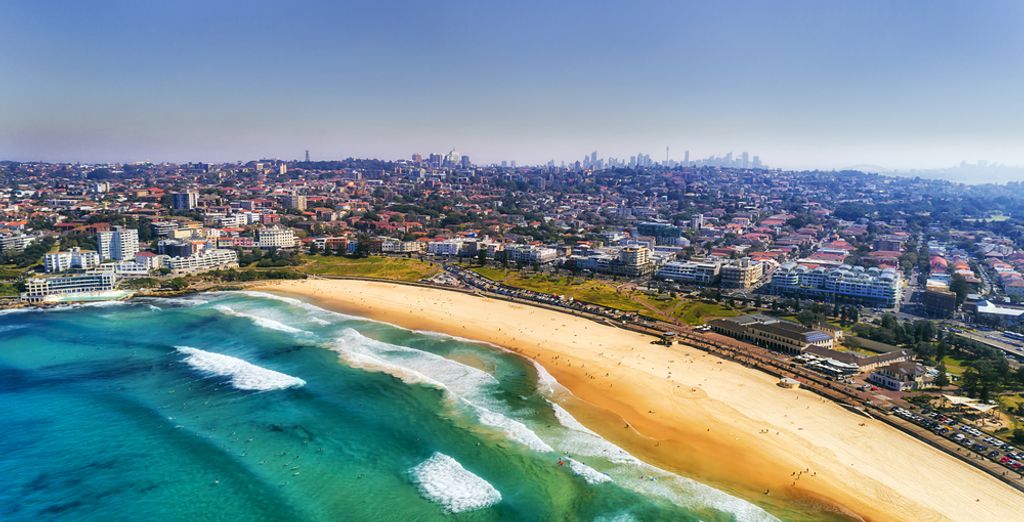 Enjoy the sun, surf and sand on one of the world's great beaches. Take a stroll along the promenade, then find your perfect spot on the sand and relax.
4. The Australian Museum
Australia's oldest museum is home to an outstanding collection of natural history and cultural exhibits.
5. Sydney Tower
Take in the jaw-dropping 360-degree views of Sydney and beyond from Sydney Tower, the highest point in the city.
If you want to discover the world, check all our booking offers !