Our Australia travel guide for unforgettable holidays
With its rich, dense rainforests, seemingly never-ending beaches and iconic red 'outback' desert, Australia really is the land of plenty. Surrounded by three separate oceans, Australia's coastline is truly vast, stretching some 16,000 miles.
Home to the world famous Great Barrier Reef, where rainforest meets the sea, the beaches of tropical north Queensland range from stunning to dreamlike.
Australia offers you a once in a lifetime holiday experience for every age, taste and budget. The only thing you're limited by is your imagination. The modern cities of Sydney, Brisbane and Melbourne provide some world-class dining, galleries and shopping. Perth and Darwin enjoy a more sleepy, laid-back pace.
Top 10 things to see and Do in Australia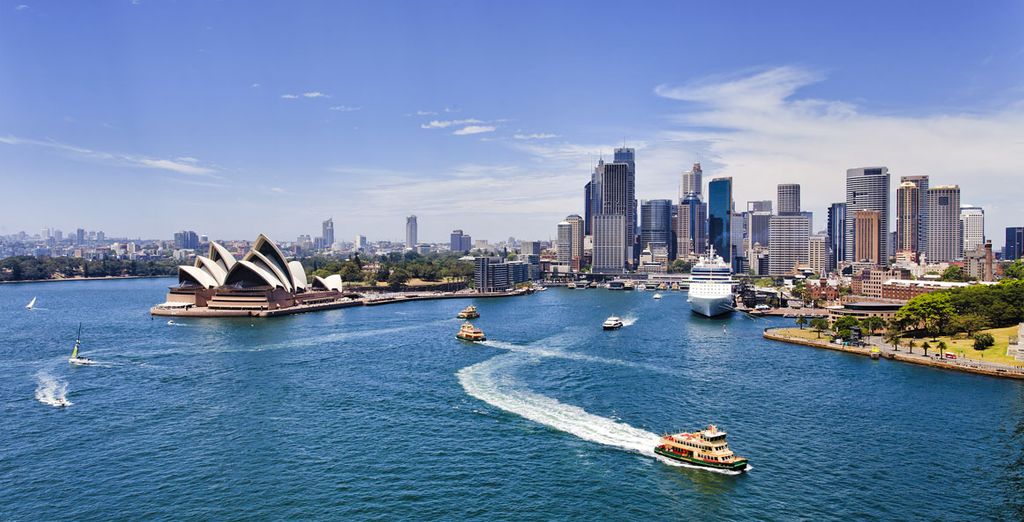 1. Sydney Harbour
Sydney Harbour is regarded as one of the most stunning natural harbours on earth and it's not difficult to see why. Home to the iconic Sydney Opera House and Harbour Bridge, Sydney Harbour is an absolute must-see. With more than 240km of shoreline dotted with beaches, lush gardens and natural bushland, you can go for a swim, picnic in the botanic gardens or take in the skyline as you climb the Harbour Bridge.
2. Great Barrier Reef
The Great Barrier Reef is a UNESCO world heritage-listed wonder. The world's largest natural structure stretches a huge 1,600 miles, from Cape York in the very north to Bundaberg in Cairns. Starting from Airlie Beach, Townsville or Cairns, you can explore the 2,800 individual reefs, islands and sandy cays. Snorkelling, swimming and diving in the Great Barrier Reef is a once in a lifetime experience. The tourism industry around the reef is well established and there's a wide range of tour operators, from smaller boats to huge catamarans with onboard buffets and reef-based pontoons.
3. The Great Ocean Road
Southwest of Melbourne you'll find the spectacular Great Ocean Road, one of the world's most scenic drives. The 12 apostles stand tall, and the wild Southern Ocean crashes along the pristine beaches. Home to international surf competitions, the coastline is rough and rugged. You can explore rich rainforest, hike to waterfalls and spot koalas in the bush. Surround yourself with an abundance of local produce and follow a cultural trail of galleries, museums and heritage sites.
4. Sunset at Uluru
In the heart of Australia's 'red centre' stands Ayers Rock in the Uluru National Park. Often named the spiritual centre of Australia, at 550 million years old Ayers Rock is sacred to indigenous Australians. If you arrive in time for sunrise or sunset, witness the colours of the rock change before your eyes. Take a guided tour and learn stories of Dreamtime, passed on through generations. Take in the ancient rock art, relax by a waterhole and have dinner under a blanket of stars.
5. Whitsunday Islands
The Whitsunday Islands consist of 74 islands stretching along the North Queensland coastline. Most of the islands are uninhabited and characterised by dense rainforest, unspoiled white sandy beaches and turquoise waters. A handful of the islands contain holiday resorts, all surrounded by coral reef. You can swim with turtles and tropical fish, or laze on the sands of the world's most beautiful beach, Whitehaven.
6. The Daintree Forest
In the far northeast of Queensland, the Daintree Rainforest is the oldest tropical rainforest on earth. Ancient tree ferns, vines and lush canopy await you. Take a cruise along the Daintree River, home to saltwater crocodiles and impossibly green tree frogs. Head north up to Cape Tribulation, where the 'rainforest meets the reef', described by Sir David Attenborough as 'the most spectacular place on Earth'.
7. Freycinet National Park
With dramatic pink granite and peacefully secluded beaches with white sands, Freycinet National Park is a stunning natural landscape. On Tasmania's east coast, the Freycinet Peninsula is home to the iconic Wineglass bay, unspoiled white sand, kangaroos and an abundance of birds - it's a naturist's paradise. Its pristine waters are perfect for snorkelling, swimming and kayaking, or cooling off after a hike around the bay.
8. Monkey Mia
900km north of Perth lies Monkey Mia. Now world famous, it's the only place in Australia where you can visit and see dolphins every day. Set in the Shark Bay World Heritage site, which covers a huge 2.2 million hectares, you'll experience an abundance of marine life. Around eight dolphins visit the beach every day, so you can swim and get up close to one of the world's most beautiful and fascinating creatures.
9. Fraser Island
Fraser Island lies just off the coast of Queensland and is the largest sand island on earth. Australia's purest dingoes live here and it is known to be one of the best places to see humpback whales. There are shifting sand dunes and stunning swimming spots, including the absolutely blissful Lake Mckenzie. Spectacular for sea fishing, camping and 4X4 driving, the famous 75km beach is a natural playground. There is something truly magical about Fraser Island - rugged and bursting with marine life, birds and insects, it's a real taste of the wild side of life down under.
10. Kakadu National Park
Kakadu is Australia's largest national park - its rainforests are lush and its waterfalls dramatic. You will see rock 'art galleries' that are 20,000 years old, guided by a traditional aboriginal landowner. Kakadu's stunning wetlands are home to millions of types of migratory bird. The park experiences six very distinct seasons, making every visit a unique and magical experience.
When to visit Australia?
With over 3,000 hours of sunshine a year, the climate is mostly temperate. However, Australia is vast, making the climate variable, especially inland. Being in the southern hemisphere, Australia's seasons are the reverse to those in Europe, with a hot, summery Christmas and a cooler winter in June and July. The average temperature is 29 degrees in summer (December to March), and 13 degrees in winter (June to August).
How to get there?
Australia has several major international airports, and they are located in Perth, Sydney, Melbourne and Brisbane. There are smaller airports in Adelaide, Cairns and Darwin, which also service international airlines. For the Great Barrier Reef, Uluru and Tasmania, you can take onward flights from these airports. These will be smaller aircraft and therefore you should book these well in advance.
A number of airlines fly to Australia from London Heathrow, including Qantas (qantas.com.au), Cathay Pacific (cathaypacific.com), Virgin (www.virgin.com), British Airways (ba.com), Emirates (emirates.com), Singapore Airlines (singaporeair.com), Malaysia Airlines (malaysiaairlines.com), Thai Airways (thaiairways.com), Etihad Airways (etihad.com) and China Southern Airlines (csair.com).
It is also possible to depart from some other smaller UK cities, such as Manchester, Glasgow and Dublin.
The normal travel time between the UK and Australia is approximately 23 hours, with a brief stopover in the Middle East or Asia. Virgin Atlantic offer a 'fast turnaround' flight, with a short 90-minute stopover in Hong Kong. Qantas have also recently launched their Dreamliner service, which flies nonstop from London to Perth, with a flying time of 17 hours. You can connect to other major cities from there for your onward journey.
What Hotels to Choose?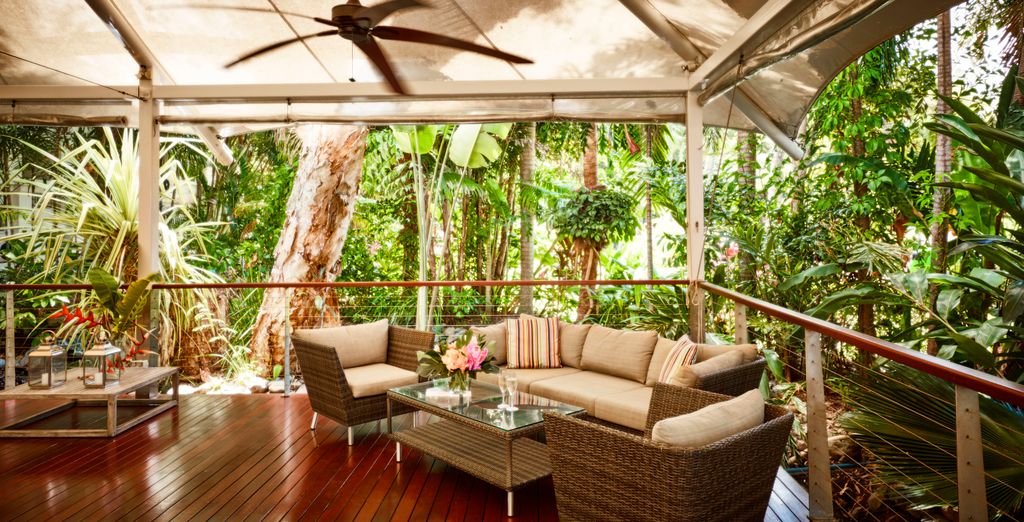 Alamanda Palm Cove 5*
Nestled on the beach at Palm Cove, the Alamanda is a 5* luxury resort situated in the glamorous beachside village, just north of Cairns - right on the beach, just steps away from the Coral Sea. With three outdoor swimming pools, a restaurant and free parking, this upscale aparthotel will provide you with a luxurious base for your holiday in Tropical North Queensland. Each apartment includes a kitchen fitted with a dishwasher, washer dryer, LCD TV with satellite channels and a DVD player.
Pretty Beach House
Pretty Beach House is a luxury hotel nestled in the Bouddi National Park, 90km north of Sydney. It overlooks the glistening waters of Broken Bay. As a small 6-star hotel comprising 4 luxurious pavilions set amongst ten acres of stunning National Park, it offers guests absolute privacy, world-class dining, as well as an intimate day spa. Upon arrival, a welcome bottle of sparkling French wine and a tray of cheese will be offered to you.
Chateau Yering
In the heart of the stunning Yarra Valley in Victoria sits the divine Château Yering boutique hotel. This magnificent Victorian house is set in gardens dating back to 1854, offering a unique and sophisticated setting. You will fall in love with this charming farmhouse, renovated in 1997 to become a beautiful 5* hotel. Take in the incredible views of the Yarra Valley from the hotel gardens, and enjoy an unforgettable stay at Château Yering!
Visas
You need a visa to travel to Australia. British citizens can get an eVisitor visa for free, direct from the Department of Immigration & Border Protection.
Local Practices and Customs
You will find that Australians are very friendly and down to earth. They are modest, humble and generally have a dry and witty sense of humour.
The Australia Map
Our practical advice for Australia
What to bring back from Australia?
Given the vastness of Australia, there are so many things that you could bring back from your trip. Classic souvenirs tend to be the boomerang, an Aboriginal didgeridoo, koala gifts and macadamia nuts!
What currency to use?
Australia's currency is the Australian Dollar and very few places outside of the airport would accept pounds, so you will need to exchange some money before you leave, or use a travel money card. It is possible to withdraw dollars using a Visa card, but you will most likely incur a fee for doing this, so it's worth checking before you leave.
What time difference?
Australia has three time zones, Australian Western Standard time (AWST) which is GMT +8:00, Australian Central Standard Time (ACST) +9:30, and Australian Eastern Standard Time (AEST) +10:00. Not all territories follow daylight savings, so these time differences change depending on the time of year and which state you're in.
What language is spoken?
Whilst Australia doesn't really have a national language as such, around 80% of the population speak Australian English. It is a multicultural country that has seen large-scale immigration over time, and the largest non-English language spoken in Australia is Mandarin.
What to pack for your holiday?
What you take with you will depend on what time of year you're heading down under. If you're travelling in summer, temperatures rarely drop below 18 degrees and can soar into the 30s, so you should make sure you have strong sunscreen, a hat, sunglasses and swimwear.
In winter, temperatures drop down to around 13 degrees at their lowest, so you'll need to take some warmer clothes and a jacket. Tropical North Queensland, however, has a steady year-round average temperature of 29 degrees, but it can be wet and humid.
How long to stay?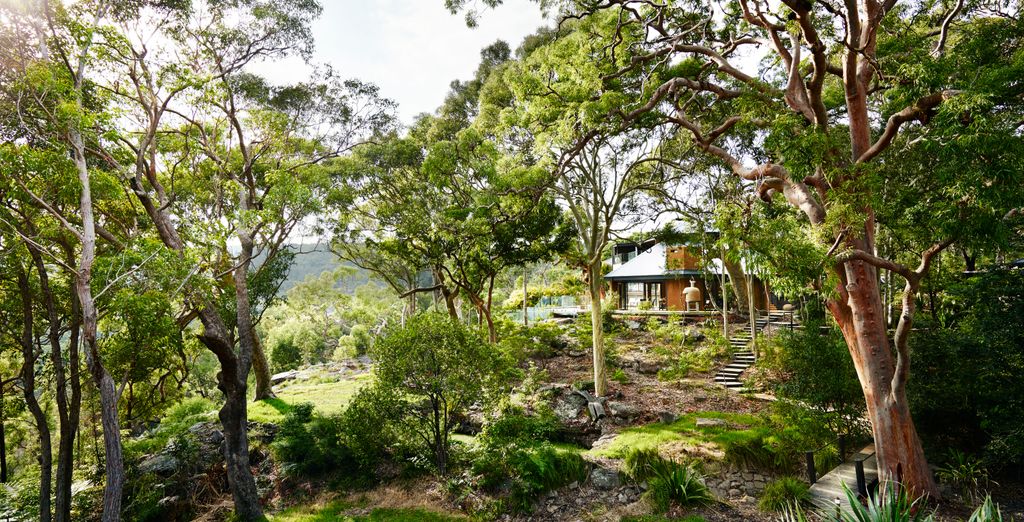 Given the distance, it's easy to try to pack in as much as possible during your trip to Australia. The best plan is to make a list of your absolute must-sees and then design an itinerary that allows you to tick off as many of these as possible. You could see many of the highlights in a couple of weeks, but three weeks would allow for a more leisurely pace.
Family activities for teenagers, children, and babies
The long flight to Australia is sure to make any parent nervous about travelling with young children. Once you arrive though, you'll find many activities and day trips suitable for a family. Both Melbourne and Sydney have an amusement park called 'Luna Park': in Melbourne, it's right on the beach in St Kilda and in Sydney, it's in Darling Harbour. You can spend a day around the harbour and take a ferry to the famous Manly beach.
If you're heading to the Great Barrier Reef, Quicksilver offer tours that are suitable for toddlers right through to older children. They have large catamarans with reef-based pontoons, onboard buffet, shaded areas, an underwater observatory, snorkelling platforms and introductory dive areas for small children.
What budget to plan?
The budget you'll need for your trip to Australia will vary greatly depending on your choice of accommodation. There's a range of options, from hostels, camper-vans and campsites to luxury hotels. You can rent a campervan for as little as $35 per day, plus petrol and insurance.
An average meal in Australia costs around $15–20 AUD. A meal in a nice restaurant will cost around $40 AUD. If you're on a budget, cooking your own food or utilising the many outdoor BBQs will save you a lot of money. If you're near the coast, you can pick up a bag of fresh prawns and eat them al fresco!
Environment
The Australian environment contains 40 eco-regions that range from untouched territories and rainforests to urban industrial areas found in major cities. Central Australia is mostly desert and underpopulated. The majority of the population are located around the coastal areas. The Northern Territory can experience tropical weather, including cyclones, but the remainder of the country can be very dry and often prone to drought.
Additional Practical Information
Australia has its own power socket, so you'll need to pick one up, or get a universal power adaptor before you fly.
Surprisingly, the public transport networks in Australia are much less developed than in the UK and Europe. With the exception of Melbourne, which has an extensive tram network, most Australians will use taxi services and Uber, or their private car. Having said that, each state in Australia has its own bus and train network provider. Coach travel is a good option for longer journeys, and you can make multiple stops along the way - it's cheaper than flying if booked in advance.
Australia is renowned for its creepy crawlies, sharks, snakes and crocodiles. Warning signs are displayed in areas where there is a potential for danger, so ensure you take note of these and don't take any risks. Jellyfish season occurs in Northern Queensland in the warmer months, and the lethal box jellyfish enjoys the warmer, shallow waters along the reef. Most of the popular beaches, such as Port Douglas, will install stinger nets to protect swimmers, so stick to the patrolled beaches and keep an eye out for the signs.
Aboriginal Australia
If you have the opportunity, it's worth taking some time to visit some of the traditional Aboriginal sites. The Aboriginals believe that the world was created in a time called the Dreamtime. The land and nature are sacred; everything from the rocks, rivers, creeks, and waterholes to the plants and animals was created by their ancestors. Indigenous Australians use culture, storytelling and dance to share their beliefs.
Discover all our plans to Australia (holidays, last minute holidays) and more travel guides.
FAQ Travel Guide Australia