The Top 10 Hotels in Sydney



Table of contents
If you're looking for a memorable, relaxing or adventurous holiday down under, take a look at our top 10 luxury hotels in Sydney.
Our best hotels in Sydney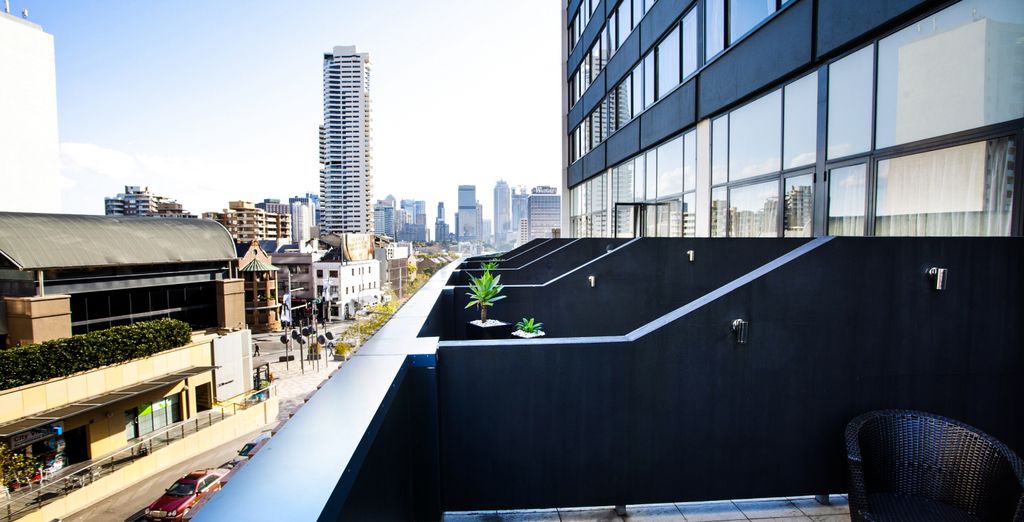 Indulge yourself in the heart of Sydney by staying in the luxurious 5* Larmont by Lancemore hotel. Located in the popular Potts Point area in the heart of the city, this elegant boutique hotel is the perfect place to explore the many bars and restaurants in downtown Sydney. As an extra bonus, Voyage Prive customers will be treated to a complimentary room upgrade upon arrival if rooms are available.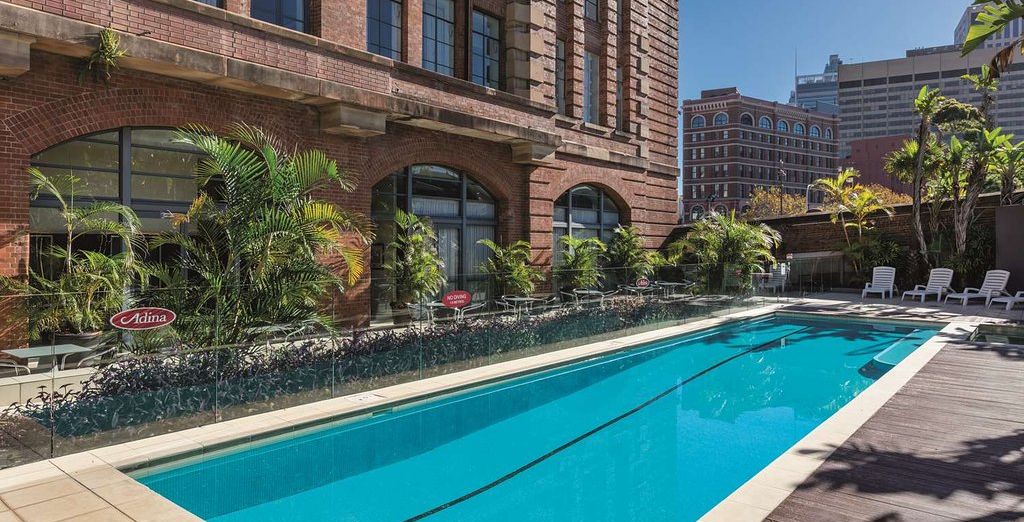 Enjoy a stay in the heritage-listed Adina Apartment Hotel Sydney Central and soak up the vibes of this converted redbrick post office close to the Central Business District and Chinatown. On-site there's a gym, spa and sauna to relax in, and all within walking distance of local attractions.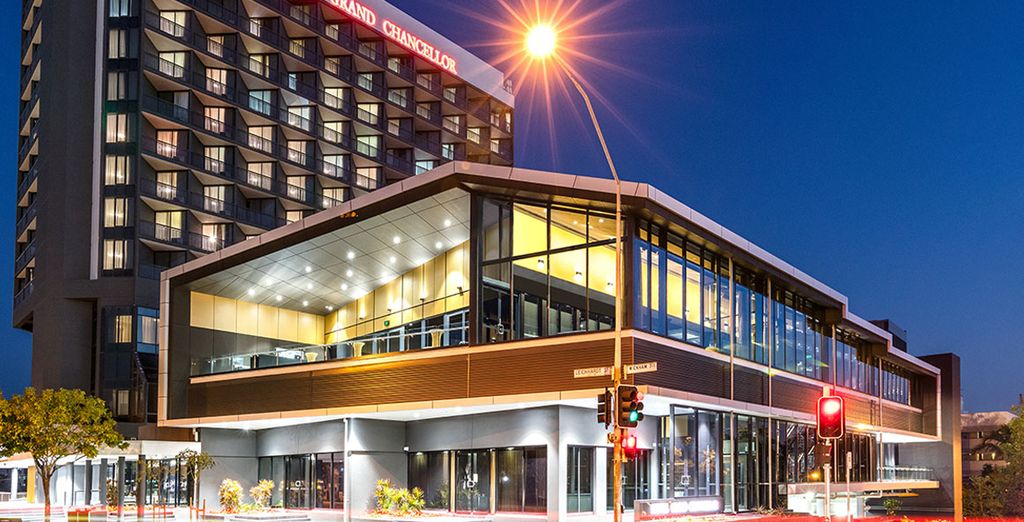 Stay at the 4* Parkroyal Darling Harbor and enjoy stylish modern rooms with free WiFi and stunning bay views. Plus, the stylish ABODE Bistro & Bar on-site serves up gastronomic delights. Set within the Central Business District, it's just minutes' walk from local attractions.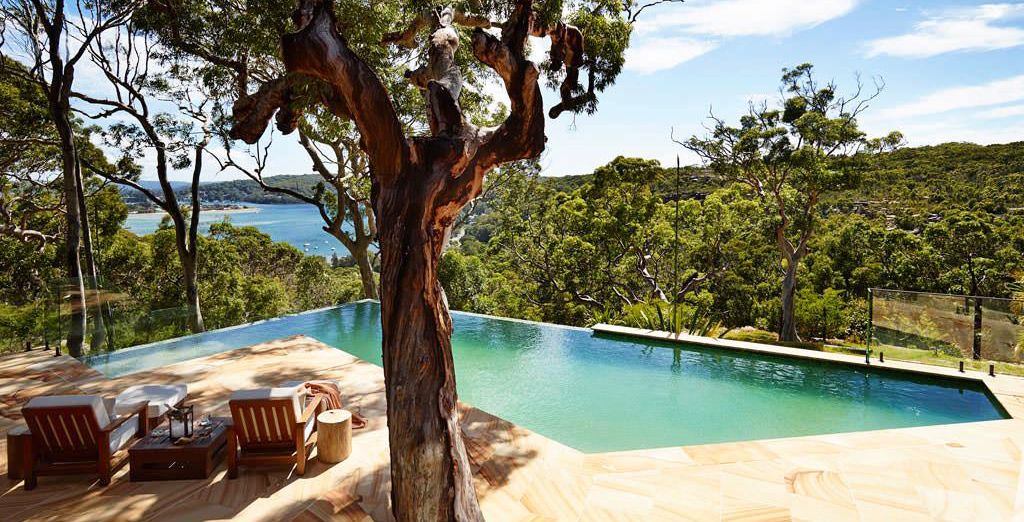 Relax in the intimate surroundings of the luxurious Pretty Beach Guest House which overlooks stunning Bookers Bay. Guests also have access to a range of activities including a private boat/fishing trip, guided bush walks, gourmet wine tours and even private cooking lessons. If you are looking for a relaxing holiday where absolutely everything is provided for you, this is the one for you.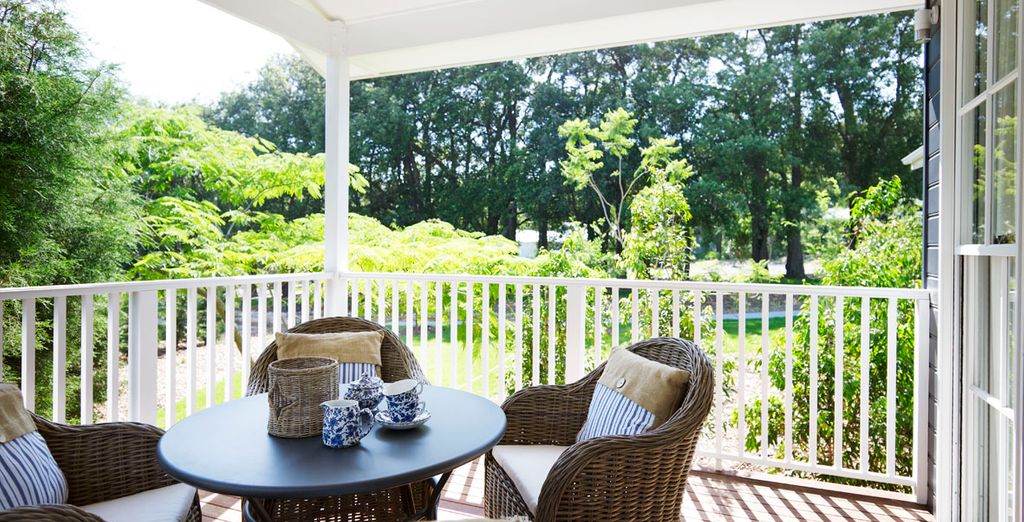 If you are looking to treat yourself to a little me time away from the kids, the luxurious adults-only resort of Bells at Killcare is designed for you. This small family-run hotel is located in Killcare Heights, in the heart of the Bouddi National Park. Despite its rural location, the hotel is only an hour's drive from downtown Sydney allowing you to make the best of both worlds. This exquisite hotel also has its own kitchen garden which grows produce served in the hotel's Italian themed restaurant.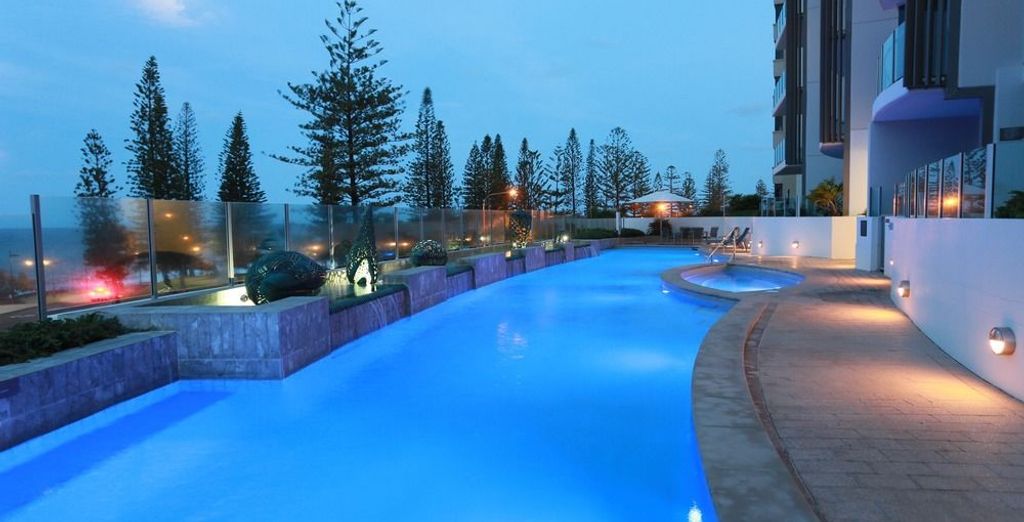 The spectacular 5* Mooloolaba Beach hotel sits overlooking the beach at Mooloolaba. The hotel is renowned for its service with staff on hand to tend to every need or desire. Voyage Prive customers will stay in one of the hotel's finest apartments which provide stunning views across the Pacific Ocean. Guests can also take advantage of the hotel spa which provides a range of treatments to help soothe away those aches and pains.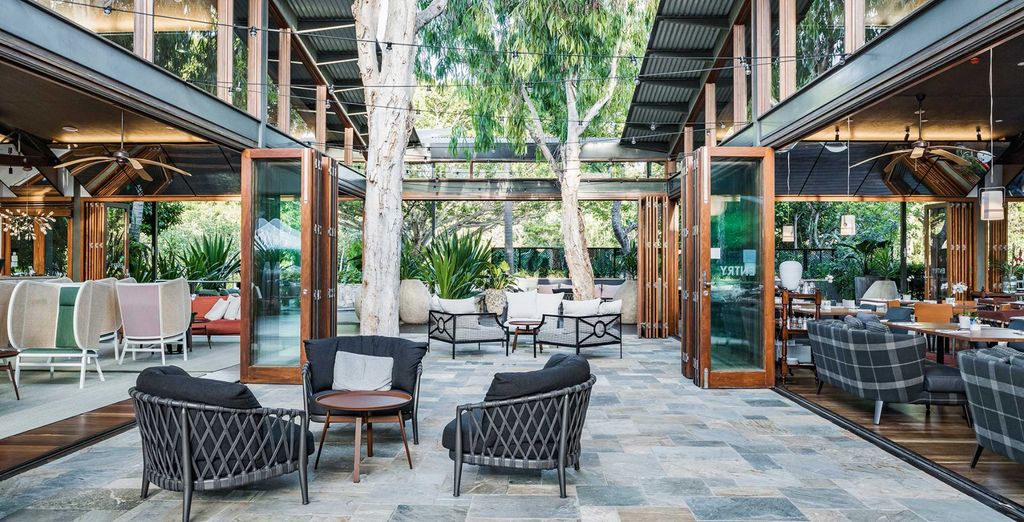 The 4* Sydney Rydges World Square is a world-class hotel set in the heart of the Central Business District. As well as beautiful beds you'll enjoy free WiFi, flatscreen TVs and more modern conveniences. Plus there's the renowned Sphere Restaurant on site serving Mediterranean dishes, and the Cidery Bar & Kitchen for evening drinks.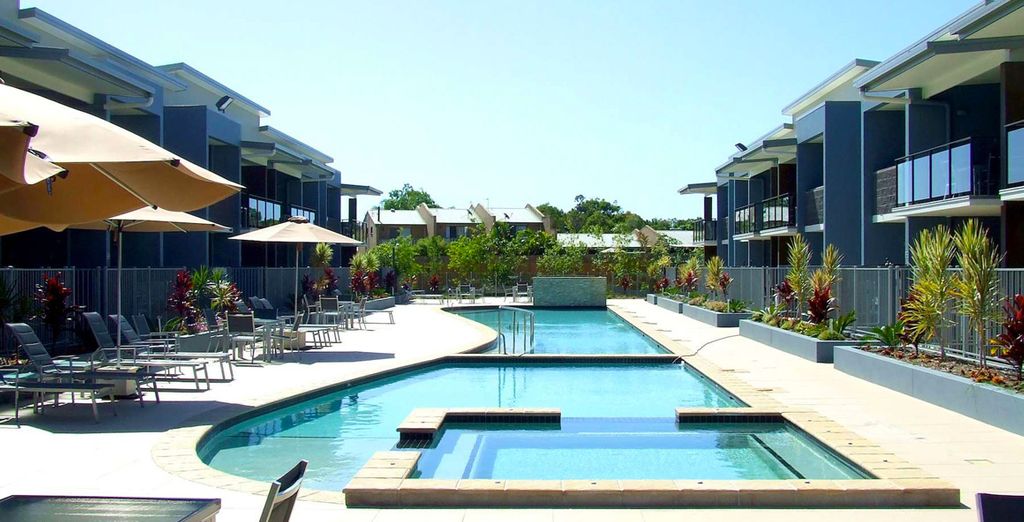 Just 200 metres from Coogee Beach lies Sydney's Adina Apartment in Hotel Coogee. Enjoy your own stunning studio apartment in contemporary decor complete with kitchenette, as well as access to an on-site gym and indoor heated pool and sauna.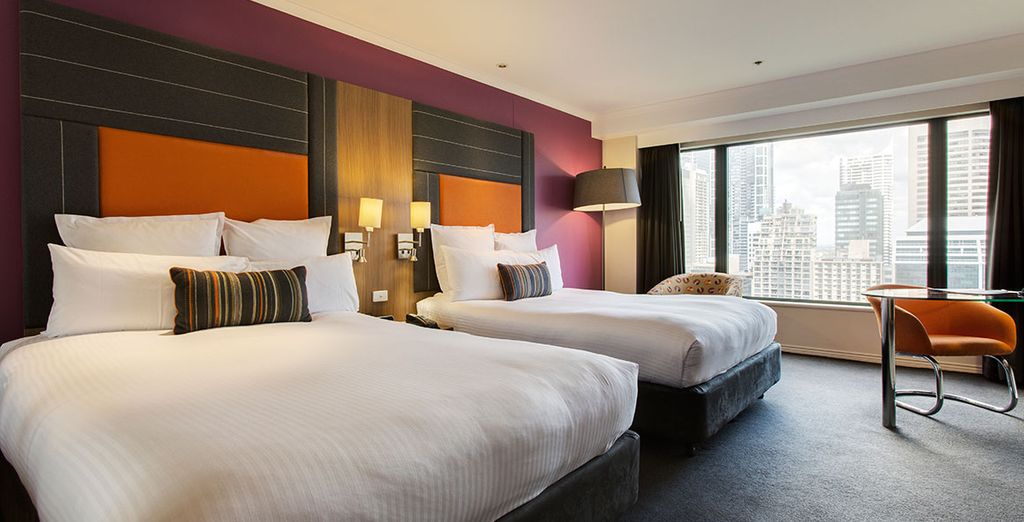 Set in the heart of the city, the Sydney Boulevard Hotel boasts stunning suites, skyline views and room service. As well as sumptuous dining in The Vard Restaurant with a menu of Western and Asian food, you'll have access to a private gym, sauna and steam room, plus free high-speed WiFi.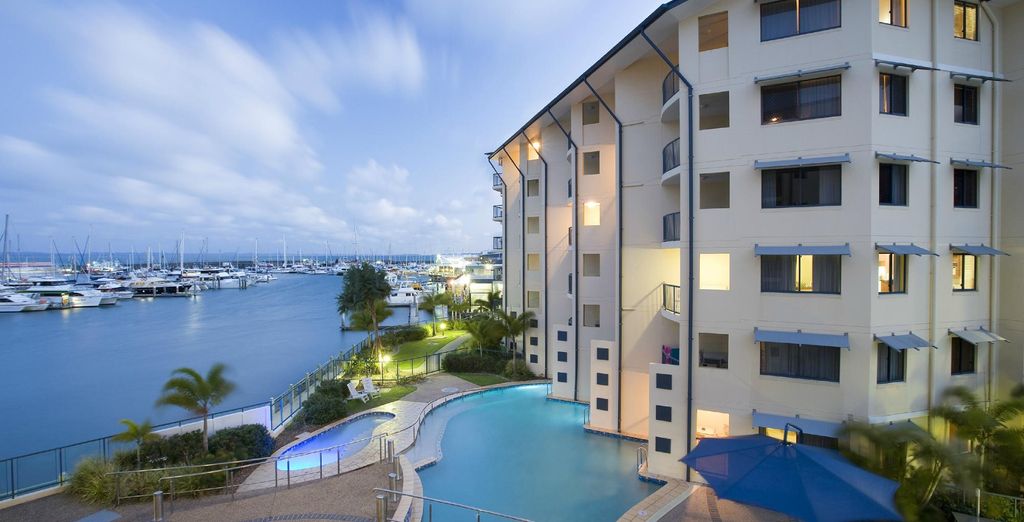 Relax in modern and comfortable surrounds at the Sydney Travelodge hotel. Enjoy a sumptuous bed, free WiFi and a workout in the on-site fitness room in between exploring the best of what Sydney and the rest of Australia have to offer.
What services will you find in our hotels to Sydney?
Our luxury Sydney hotels boast a wide range of facilities to make your holiday even more enjoyable. You'll find services such as:
Spa, Jacuzzi and swimming pool
Gym
On-site bars and restaurants
En-suite bedrooms and sumptuous beds
Flatscreen TVs
Complimentary WiFi
Designated parking
Hotel rental offers in Sydney convenient for all kinds of travel
Sydney is the perfect destination for families, couples and singles. There is something here for everyone, from adventure sports to wine tours. What's more, the weather is beautiful, the food is delicious and the people are welcoming. It's safe to say Sydney will leave a lasting impression on you with many travellers enjoying it so much they choose to return again and again.
Thankfully, our Voyage Prive hotels cater to all kinds of travel, whether you're staying with family, friends, on a romantic break for two or you're enjoying a relaxing solo vacation. The city can be visited as a standalone destination or combined with a larger Discover Australia tour. These include visits to other major cities including Melbourne, Adelaide and Perth. Voyage Prive offers are only available to registered members. So sign-up today to get the latest exclusive offers delivered to your inbox.
The range of hotels we offer in Sydney
At Voyage Prive, we offer a variety of luxury hotels in Sydney which cater to a range of holiday types. Whether you're looking for a 5-star spa or remote resort, private villa or a glamorous city hotel, we have a collection of Sydney hotels to meet your needs and impress, whether you're visiting with another, a group or by yourself.
Sydney: What should we bring for a hotel stay?
When holidaying in Sydney, you'll likely want to sample city life alongside the rugged natural landscape - all before relaxing in your luxury hotel. Make sure you pack the following:
Toiletries
Swimsuit/shorts/bikini
Surf gear
Climbing shoes
Flip flops
Lightweight breathable nightwear
Evening wear
Breathable practical clothing
High-factor suncream
Sun hat and sunglasses
Phone charger
Shower-proof coverups
Travel adaptor
Credit and debit cards
Your best hotel in Sydney: how to get there and make your booking?
Sydney is one of the best-connected cities in the world with the local international airport providing onward connections to most major cities in Europe, Asia and North America. Due to its remote location, there are no direct flights from the UK to Sydney but a number of airlines fly via connecting hubs in the region.
It is located approximately 24 hrs travel time from Europe (the shortest flight time from the UK is 23h 10m), so it is not a suitable destination for a short break. Most people choose to stay between 10 and 14 days which provides ample time to see everything without having to rush around. Flights depart from Heathrow via Singapore. Both Singapore Airlines and British Airways fly this route. Passengers can also fly via Dubai with Emirates. Flights via Dubai are available from Glasgow, Newcastle, Manchester, Birmingham, Heathrow and Gatwick. Alternatively, you could stop-off in Asia by flying with Cathay Pacific via Hong Kong with departures available from Manchester and Heathrow.
The opinion of the Voyage Prive travel expert on hotels in Sydney
Sydney is a destination unlike any other, and travellers to this awe-inspiring city are rewarded with iconic architecture, beautiful gardens, stunning beaches and incredible shopping experiences. If you get bored with city life, the Blue Mountains are not far away. Here adventurous travellers can try a little rock climbing, hire a mountain bike or follow one of the many hiking trails which wind their way through dense eucalyptus forests deep in the mountains.
If all that sounds like too much hard work, you may prefer to explore the Hunter Valley wine region. Here you can taste the renowned Semillon and Shiraz wines which the region is famous for. This is also the perfect place to get up close to Australia's varied wildlife at the Hunter Valley Zoo. All things considered, Sydney truly is one of those rare cities that provides something for everyone to enjoy.
Sydney, where cosmopolitan life meets unbridled natural beauty
Few cities in the world have the kind of wow factor Sydney does. With its spectacular harbour, stunning beaches, awe-inspiring architecture, exceptional shopping and delightful cuisine, this is one city that won't disappoint. But scratch the surface of this city and you will find it offers even more. Beautiful botanical gardens, amazing wildlife, excellent sports facilities and a vibrant nightlife all await you here. So tick that box off your bucket list and sign-up with Voyage Prive today to receive exclusive offers to this exciting destination. You won't regret it.
Don't wait any longer and check all our offers !