The 10 Best Hotels in Disneyland Paris for 2022



Table of contents
If Disneyland Paris is your next holiday destination, you may need to start looking for the right accommodation in advance. You can improve your chances of booking the perfect luxury Disneyland Paris hotels when you use the Voyage Privé platform for booking.
Our best hotels in Disneyland Paris
This 4-star rated hotel is located minutes away from the park, 15 minutes on foot and just a few minutes on the shuttle, making it ideal for your tours. The rooms are spacious with beds that can accommodate up to four people, depending on your room preference, and are equipped with complimentary Wi-Fi, among other facilities. The hotel also offers recreational services for guests, including heated indoor and outdoor pools to enhance relaxation, a sauna and steam bath, and Disney characters, which guests can take pictures of to commemorate their stay at the hotel.
This 4-star rated hotel is a Metropolitan New York-style hotel with a collection of the world's largest Marvel's artwork. With several Marvel Hero Photo Stations to commemorate your stay and a Marvel Design Studio, this hotel looks like a superhero's playground. The hotel also has different amenities to improve the comfort of guests, including a well-equipped fitness centre, heated indoor and outdoor pools, a sauna and steam room, and a New York-themed boutique to collect your souvenirs.
If you are escaping the noise and bustle of nightlife and trying to achieve peaceful nights in front of a flickering fireplace, then this tranquil mountain retreat hotel should be at the top of the list. Located 15 minutes from the parks, the hotel has a variety of cuisines served in the different bar and lounge areas. Guests can also enjoy the several available amenities, like a boutique and services, including a breakfast buffet with a special kids' menu, a free baby cot, and babysitting services!
Those looking for a cowboy adventure may have to consider this hotel, thanks to its frontier theme. Guests here can enjoy numerous facilities, including free Wi-Fi and a flatscreen TV in their rooms. Other than the state-of-the-art amenities, the hotel boasts restaurants and bars that offer a Wild West Experience.
If you're out to get a full family experience, this hotel promises that with its comfortable bungalows and its prime location. The hotel offers its guests time away with the family in a forest, promoting privacy without compromising service.
Services you will find at our hotels in Disneyland Paris
Let's see some of the services you will find at our hotels in Disneyland Paris:
Free Wi-Fi
Sauna and steam treatments
Heated indoor and outdoor pools
Bars and restaurants
Well-equipped fitness facilities
Going on holiday in Disneyland Paris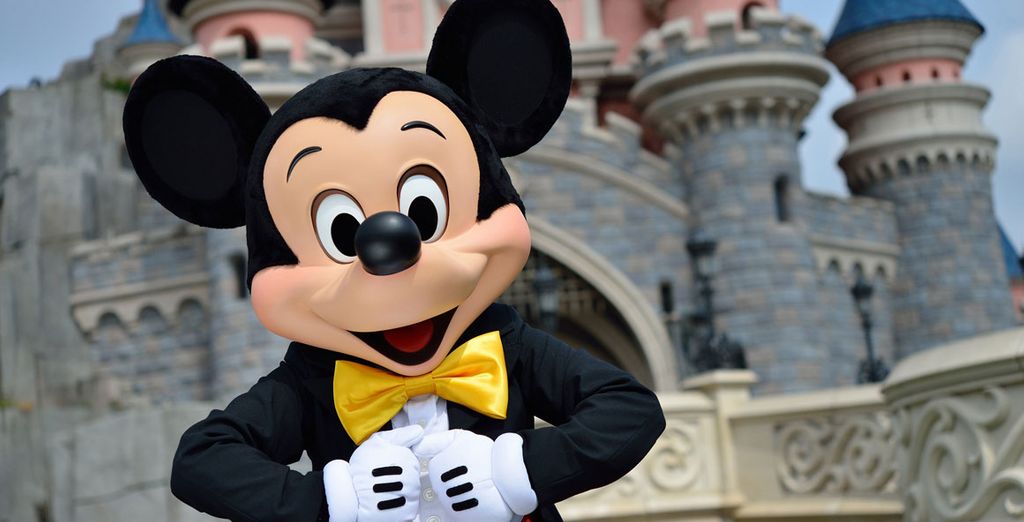 Disneyland Paris is the second-most sought-after theme park location, making it a year-round destination. As such, a trip to Disneyland Paris can be quite costly. If you want to save some cash, you may consider visiting during off-peak seasons. Some of the least crowded months include early January to mid-February; mid-April to late May; mid-November and weekdays. You can also check the park's calendar if you are interested in a particular seasonal event.
Hotel offers at Disneyland Paris convenient for all kinds of travel
Though most people believe theme parks are for kids, Disneyland Paris is a place that excludes no one. Adult visitors can discover their inner child and achieve maximum joy here. Thrill-seekers and sports lovers are not left behind as there are activities they can participate in, including rides galore for an adrenaline rush.
The range of hotels we offer at Disneyland Paris
Luxurious hotels, themed hotels, cabins and bungalows and ranches.
Disneyland Paris: what should we bring for a hotel stay?
Toiletries, swimsuits as most hotels have heated indoor and outdoor pools, comfortable clothes, your phone charger, and your camera if your phone camera is not as good.
Your best hotel at Disneyland Paris: how to get there and make your booking
How to get to Disneyland Paris
UK visitors can use the Eurostar train or take a direct flight to Paris Airport. Once at the airport, you can hire a car, use a taxi or board the suburban commuter train. The train system stops at Marne-la-Vallee Station next to the front gates of theme parks at Disneyland Paris and takes roughly 40 minutes to commute from Paris to Disneyland Paris. Other transportation options available include tour buses or hotel shuttles if your hotel is offering the service.
How to book your hotel in Disneyland Paris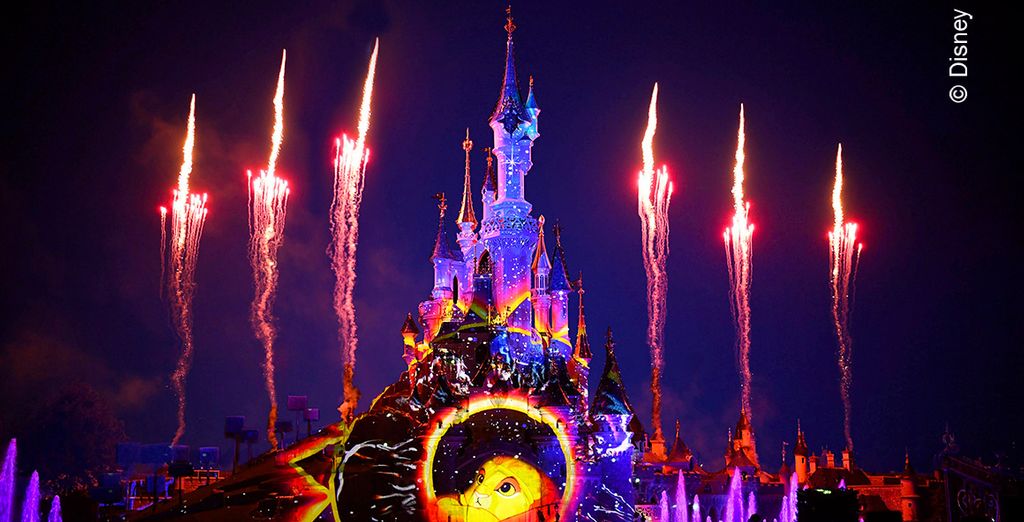 The best way to book the perfect hotel at Disneyland Paris is through the Voyage Privé website. We offer some of the best hotels, plus you may end up spending less, thanks to our members-only deals.
The opinion of the Voyage Privé travel expert on Disneyland Paris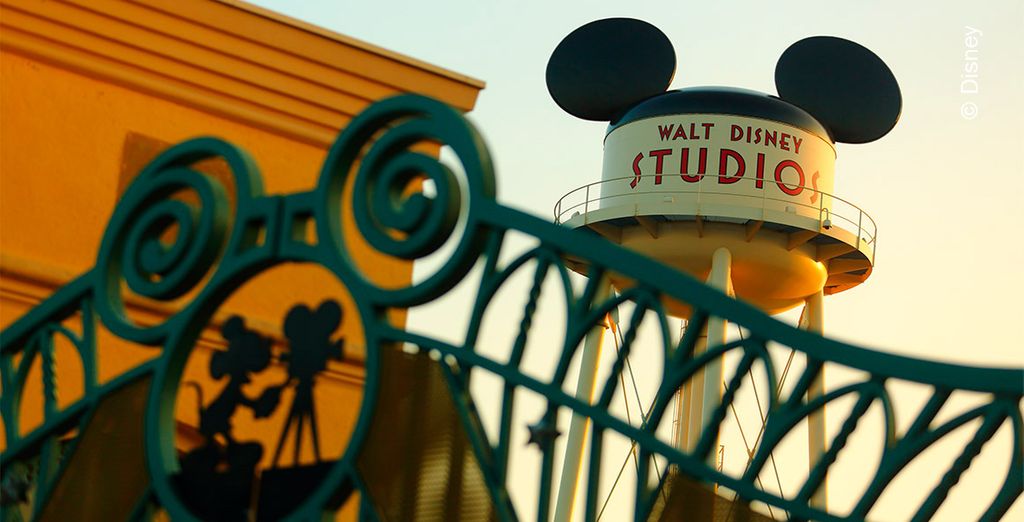 Disneyland Paris is now a popular destination for Disney fans and tourists seeking to revive their childhood in the fun-filled parks. While at Disneyland, you get to experience some of the best theme parks and meet Disney characters as they pass by in a parade. The place also offers some of the most thrilling rides that can satisfy all. Some of the high-impact and themed roller coasters to try at the park include Space Mountain and Indiana Jones. In addition to the attractions, guests can relax at the many spa treatments at the park or try French cuisine in the luxury hotels offering exceptional services and different rates, depending on their target clients.
Disneyland Paris – home to thrills and nostalgia
With its captivating shows and high-impact rides, Disneyland Paris should be at the top of every thrill-seeker and Disney fan's bucket list. The park revives visitors' childhoods by providing them with an opportunity to meet their favourite Disney characters and interact with them. The amazing luxury hotels also offer guests maximum comfort during their stay.