Booking to Liverpool - Hotels Deals 2021



Table of contents
Book hotels in Liverpool and discover the birthplace of the Beatles ✅ Find exclusive offers and claim up to 70% Off on Flight + Hotel bookings.
Booking to Liverpool
Ever wanted to discover the birthplace of the Beatles? We've got a wide range of perfectly placed hotels in the heart of the city. Explore first-rate museums and musical attractions with a chic hotel stay in Liverpool. Booking Liverpool couldn't be easier. We've got top luxury hotels at exceptional prices, from chic city stays to boutique waterfront options.
Discover our 5 best hotels in Liverpool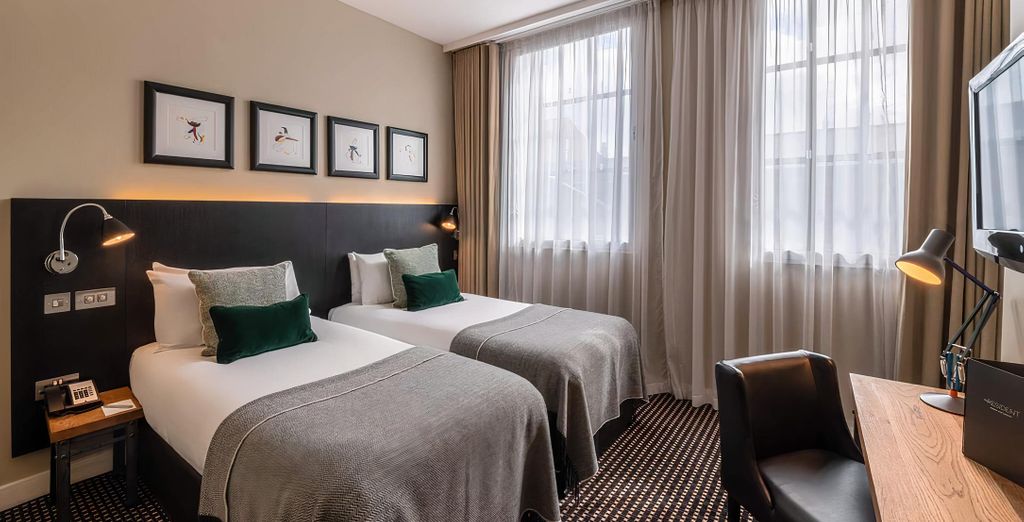 This chic boutique hotel is housed in a delightful 19th-century printing house. The lounge and common areas offer a splendid mix of mid-century modern furnishings and exposed industrial brick. The Resident is also located in bustling Ropewalks, close to trendy bars and restaurants.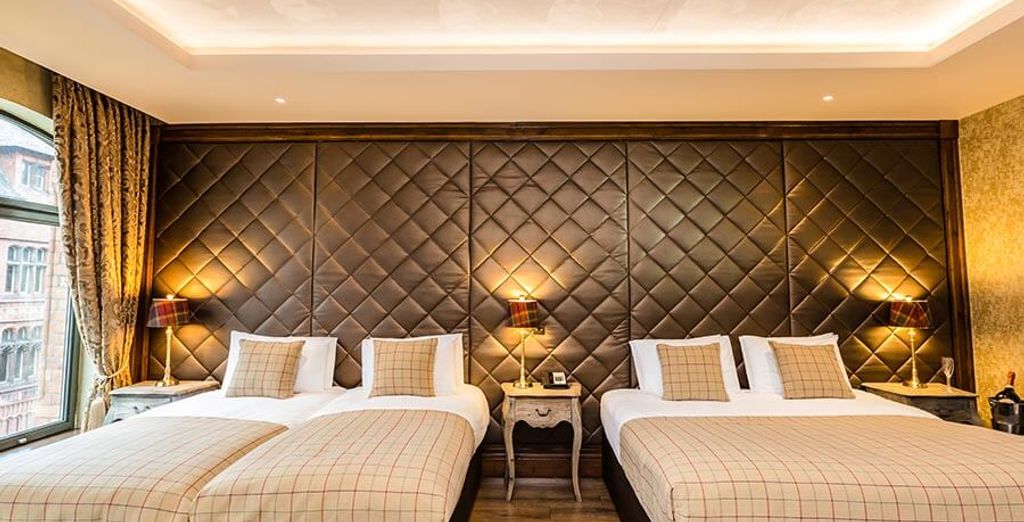 For something a little different, check out the Shankly Hotel. Furnished with tributes to the famed football manager, Bill Shankly, it's a must for football fans. Luxury rooms come with plush furnishings and a rejuvenating Jacuzzi bath.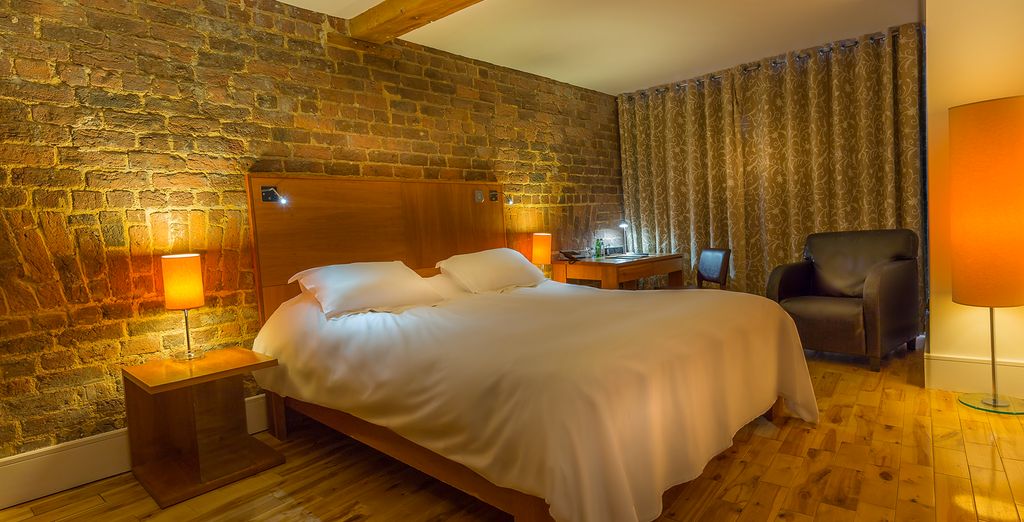 This impressive hotel boasts excellent city views and delightful Victorian-meets-contemporary interiors. The Hope Street Hotel remains a popular fixture of the Georgian Quarter thanks to its exquisite restaurant, the London Carriage Works. Surrounded by exclusive boutiques and bars, you're just 10 minutes from Liverpool's city centre.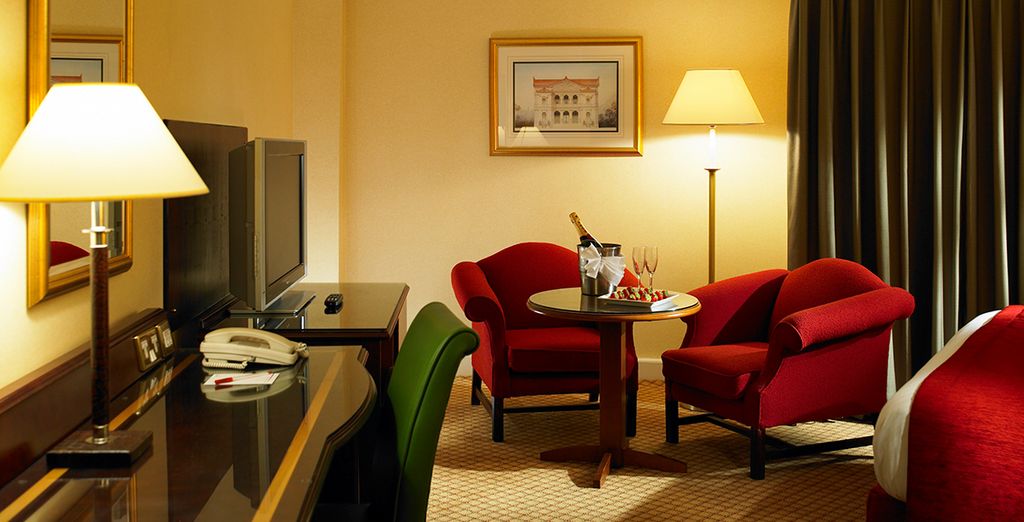 The Marriott is a perfectly placed hotel overlooking St. John's Garden. Enjoy prized links to the city's best attractions and shopping streets. The Marriott itself offers delightful interiors with plush and lush marbled bathrooms.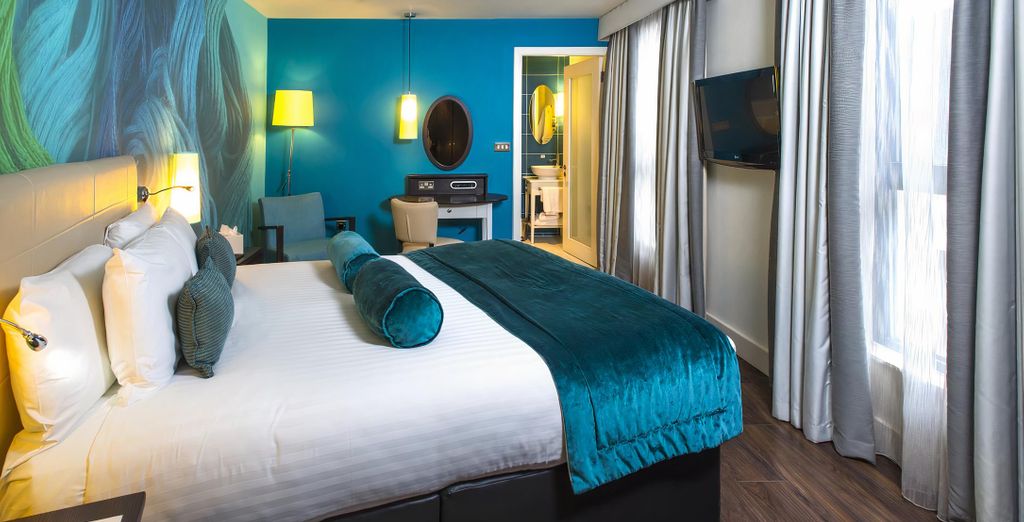 Enjoy the ultimate city getaway with the Hotel Indigo. Located in the charming Albert Dock area, you have access to excellent bars and first-rate museums. Rooms are quirky and funkily furnished, and guests have access to the ground-floor Marco Pierre White Steakhouse.
Why book Liverpool?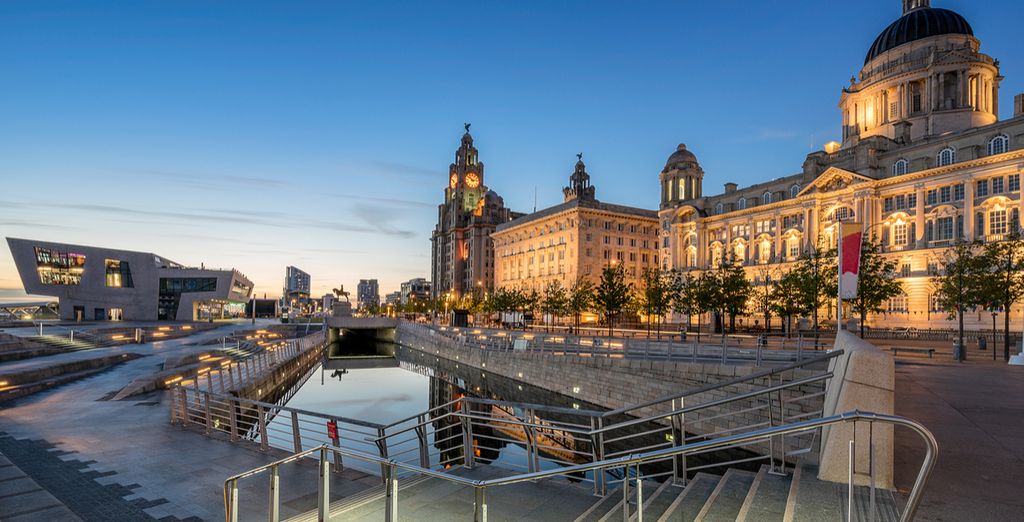 Liverpool is a bubbly and vibrant cultural epicentre of music, football and history. It boasts many of the country's very best museums and experiences, along with a smattering of Beatles-related sites. Many of these can be found in Liverpool's rejuvenated dockland area. It's also perfect for families, couples and friends, thanks to its versatile attractions and first-rate restaurants. What Liverpool does best, though, is character. This is a city made all the better by its people. Friendly, welcoming and humorous, Liverpudlians ensure you'll have a captivating stay.
The different ways to make your online Liverpool booking
Enjoy luxury hotels at great rates with Voyage Privé. Our members-only offers are easy to access and completely free to use. Just sign up to get started in a few clicks. Once you're registered, you'll unlock a world of unmissable deals and discounts. Our rates are reduced by up to 70% off with acclaimed hotels in Liverpool and worldwide.
Booking a prized stay has never been easier. Simply type in your travel dates for a round-up of the latest and greatest offers. You can choose from simple overnight options or reduced packages with flights and hotels included. Whatever you choose, you'll get the same first-rate customer service when you use Voyage Privé. When booking Liverpool, you can pick from bohemian boutiques and warehouse conversions with rooftop bars and spa services at Voyage Privé.
The 5 best things to see and do in Liverpool
1. Trace the Beatles' legacy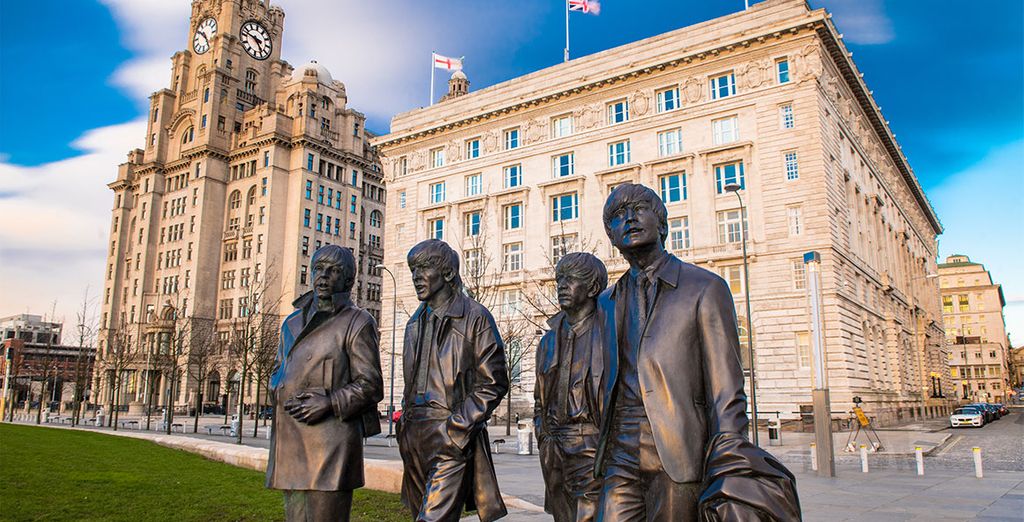 As the birthplace of the Beatles, Liverpool boasts an impressive array of attractions and landmarks. Chief among these is the Beatles Story. This popular museum outlines a complete history of the band through memorabilia and reconstructions. Most fans will want to head to Beatles haunts like the Cavern Club or Grapes Pub too. Add to that the handful of landmarks memorialised in song (Penny Lane, Strawberry Fields) and you have a full itinerary. Simply put, Liverpool is a mecca for Liverpool fans.
2. International Slavery Museum
This impressive and sobering museum outlines the colonial history of slavery. It doesn't shy away from Liverpool's role in the trade, both as a port and recipient of slave money. You'll find detailed displays lifted from ship diaries and personal accounts. It's an exceptional museum with captivating multimedia displays. The location in the Royal Albert Dock area also helps put the practice into a geographic context.
3. Liverpool Cathedral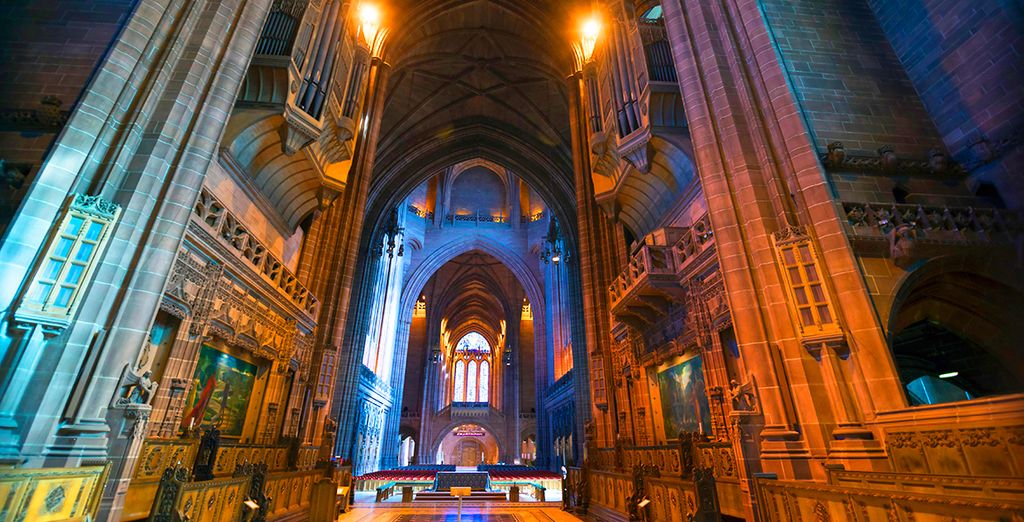 The country's largest church is an impressive and imposing building. Built over 70 years and hampered by two world wars, the tower reaches 100 metres in height. The neo-Gothic design is a marvel to behold. Inside, you'll find the world's heaviest church bells and an alluring collection of contemporary artworks. Climb the tower for the best panoramic views of the city. On a clear day, you can even see to Wales and Blackpool!
4. Walker Art Gallery
Liverpool's prized art institution is a true delight. Loaded with eminent artworks by British master painters, it's also home to rotating contemporary exhibits. More importantly, it's perfect for families. The ground floor features interactive exhibits and games designed for under-8s. Among the gallery's top collections include pre-Raphaelite masterpieces and a captivating sculpture room. It's located on William Brown Street, a street dedicated solely to museums and galleries.
5. Speke Hall
This Tudor house 9 miles east of the city is among the oldest in the region. Built in the 16th century with features from a century earlier, each room is decorated with exquisite antiques. Some of its most alluring characteristics include holes used to conceal priests during anti-Catholic campaigns. A manicured maze is available in the gardens and is sure to delight the little ones.