The Best Hotels in Orlando



Table of contents
Are you looking for the best hotel in Orlando for your holiday tour? Voyage Privé is the platform to log into to find the perfect luxurious hotel, modern hotel or resort spa.
Our best hotels in Orlando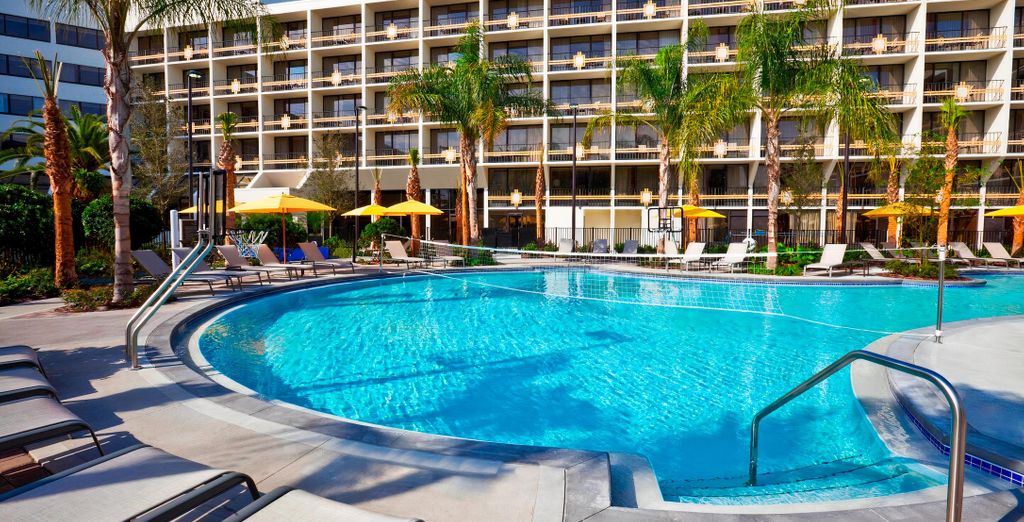 This restaurant boasts close proximity to Walt Disney World and the other significant attractions like Disney Springs, Universal Studios, Disney's Water Parks, Disney World Golf Courses, Outlet Shopping and Discovery Cove. The spacious and fully-equipped rooms offer comfort and relaxation after a busy day of touring. The hotel further enhances guests' experience with its well-equipped fitness facility and spa.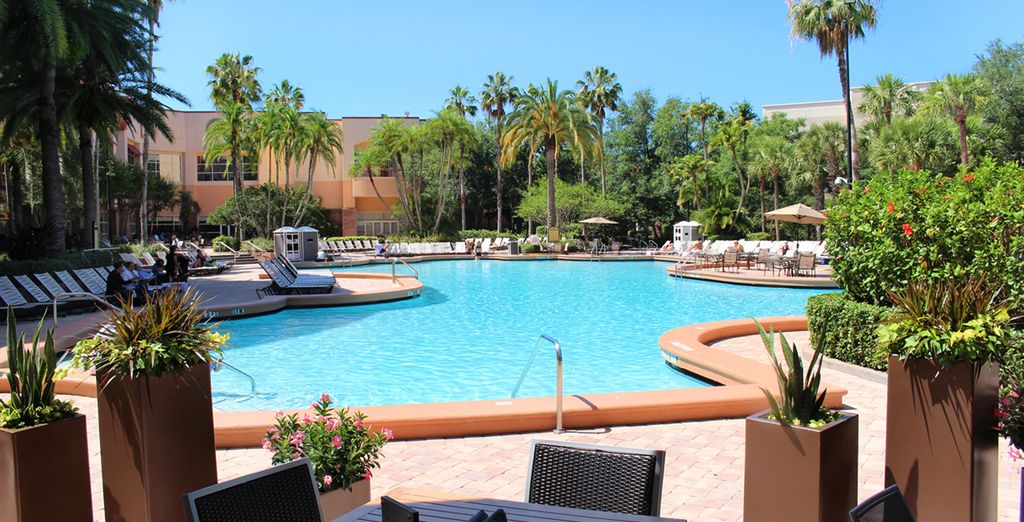 If having a great view of sun-kissed Orlando is at the top of your wish list, then this may be the hotel for you, particularly considering its distinctive architecture. Other than the stunning view, the hotel has amazing and creative culinary choices. The rooms in the hotel offer guests unmatched comfort, thanks to additional facilities like free Wi-Fi.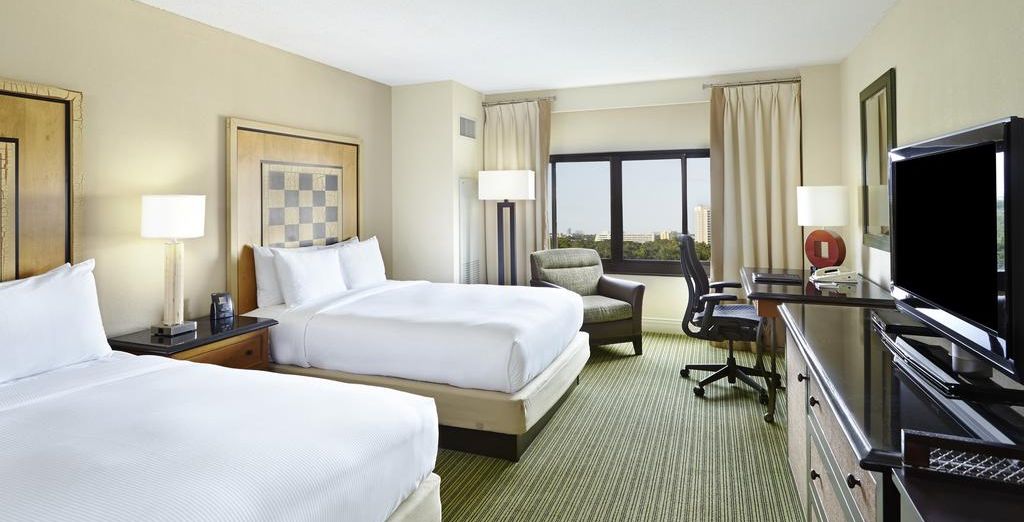 If you are looking to save on costs, such as eliminating transportation costs to Disney Springs Theme Park, this hotel could be the perfect pick, considering it is just a minute's walk to the park. The hotel has great amenities, including an outdoor swimming pool, a mailroom, and a well-equipped fitness centre to enhance your relaxation after a tour of the magical city of Orlando. Also, you have access to an around-the-clock food market at the hotel.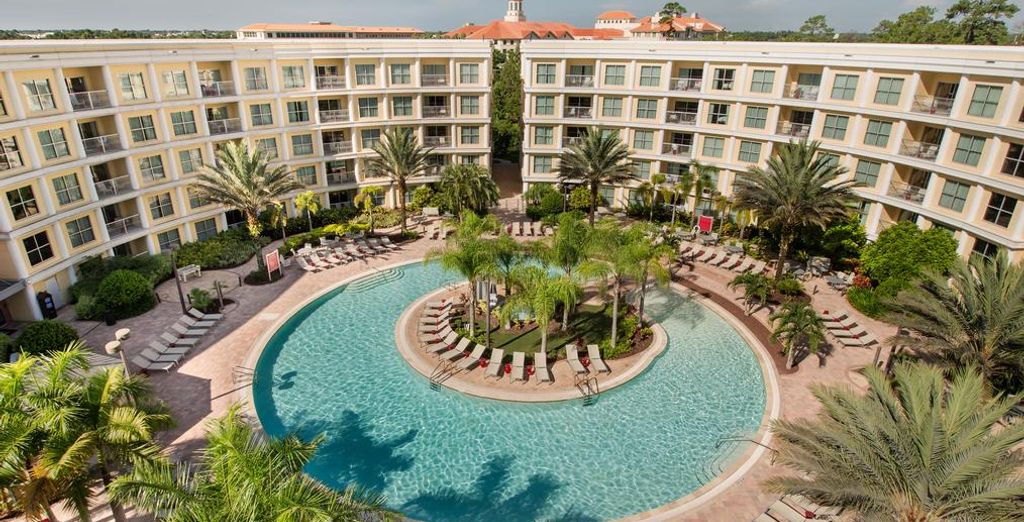 This all-suite retreat offers its guests maximum comfort and relaxation owing to its amazing design and elegance. Its proximity to Walt Disney World and its roundtrip transportation of guests to the park are its key selling points. Additionally, the spacious rooms that can accommodate a king-sized bed and queen-sized sofa make it the perfect place to take a break with your entire family.
This hotel's location in the entertainment-rich International Drive makes it the perfect stopover for a family vacation. The hotel has several spacious rooms, each equipped with remote-control cable TV, complimentary Wi-Fi and other facilities. Guests can also enjoy Orlando's sun in one of its relaxation spots.
Services you will find at our hotels in Orlando
The services you will find at our hotels in Orlando are as follows:
Gym
Swimming pool
Spa treatments
Complimentary Wi-Fi
High-end restaurants
Going on holiday in Orlando
Orlando is referred to as the magical city as it is the world's capital for theme parks. As such, it is the ideal place to plan a trip as you are guaranteed maximum fun. There is no perfect time of the year to visit Orlando. However, if you want to save on costs but still explore the place, you can plan your trip during off-peak seasons. The spring, especially the month of March, may be the best time to visit Orlando. Orlando's numerous attractions will be less crowded with tourists during this time, making them easily navigable. Finding cheaper accommodation and air rates is also not a problem. Besides, you will get to attend key events, including Walt Disney World Resort's Epcot International Flower and Garden Festival and Universal Orlando Resort's Mardi Grass celebration. Other off-peak months include January to early February and September to November.
Hotel offers in Orlando convenient for all kinds of travel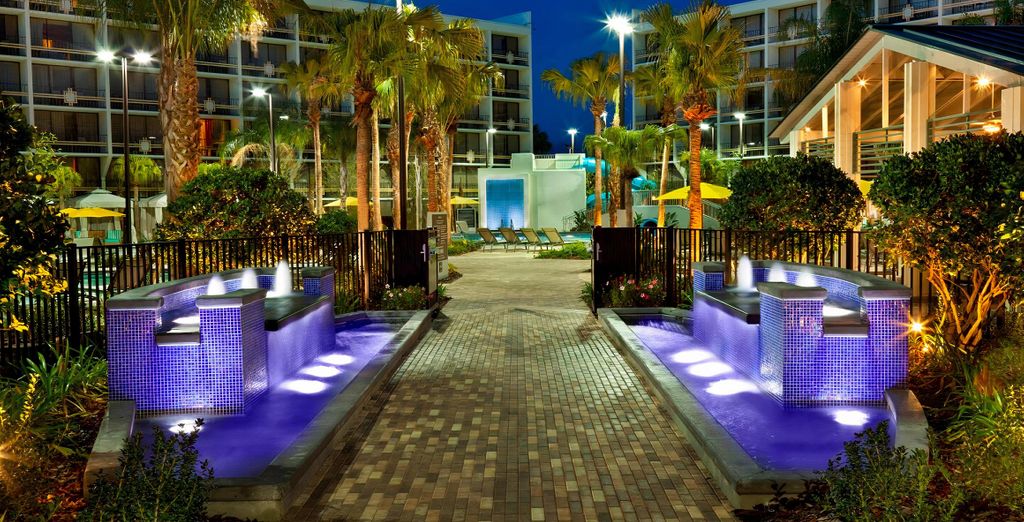 There are no limitations on who can visit Orlando. Contrary to popular belief that the place is only favourable to families due to the theme parks, other groups, such as couples, singles and sports enthusiasts will enjoy a visit to the place. There are many things couples and single people can indulge in at Orlando, including the nightlife, Giraffe Ranch, Gatorland and Bok Tower Gardens. Sports lovers can indulge in activities such as Epic Paddle Adventures and Orlando City Soccer Stadium.
The range of hotels we offer at Orlando
Luxury hotels, resorts and spas, boutique hotels and themed hotels.
Orlando: what should we bring for a hotel stay?
Swimwear for the amazing pools, clothes for a night out, sunscreen due to the area's heat, hat, sunglasses and comfortable shoes.
Your best hotel in Orlando: how to get there and make your booking
How to get to Orlando
The most convenient way to get to Orlando is by plane. UK visitors will land at Orlando's International airport. Once at the airport, you can choose to use a taxi, hire a car or use a transfer shuttle to your destination. If you are a guest at Disney Resort, you can take Disney's Magical Express Service, the hotel's complimentary roundtrip.
How to book your hotel in Orlando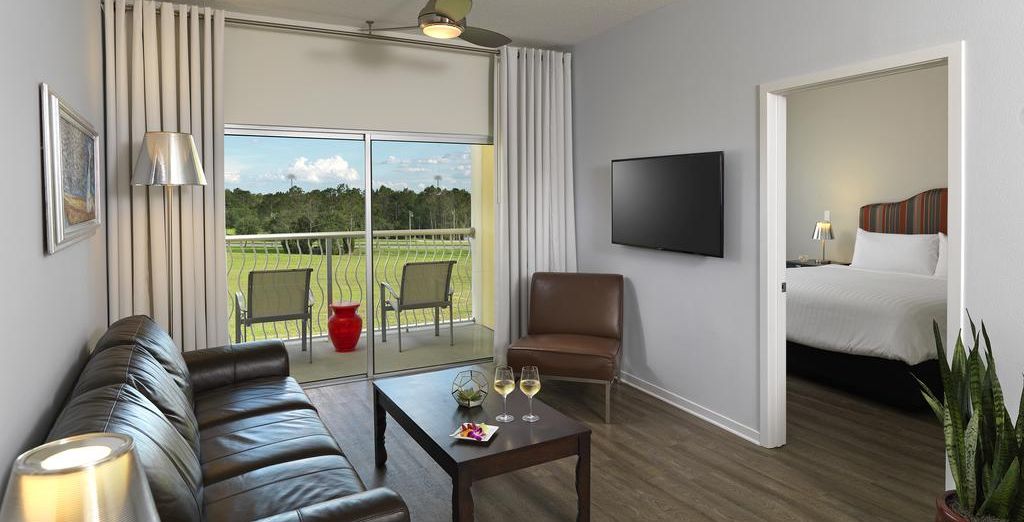 The best way to book your best hotel in Orlando is by using the Voyage Privé platform, which you can sign up to for free. We have a wide variety of the best luxury hotels in Orlando, including luxurious five-star hotels, boutique hotels, B&Bs and spa resorts. You will also see the rates and services offered at the hotels before booking.
The opinion of the Voyage Privé travel expert on Orlando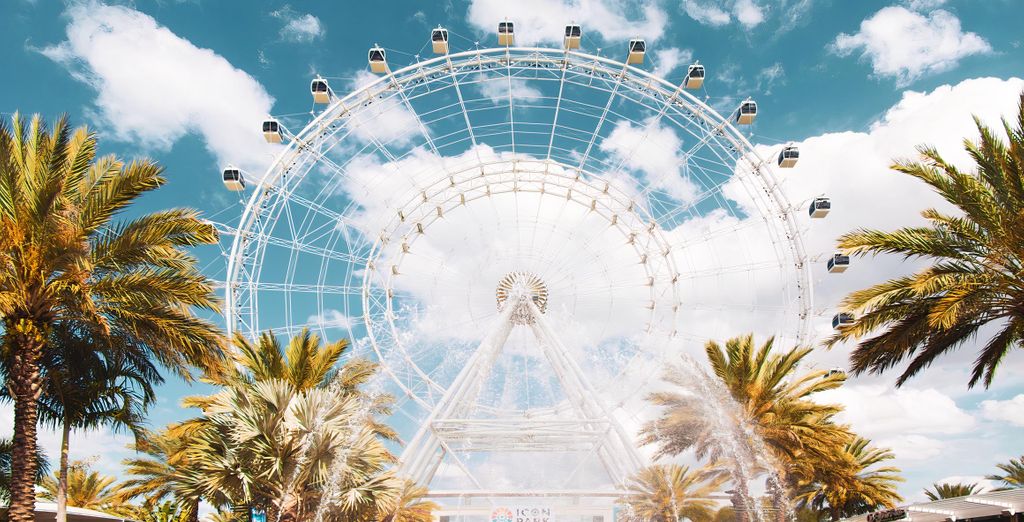 Orlando is a popular holiday destination, thanks to its reputation as the theme park capital of the world. The city has iconic theme parks, including Walt Disney World, the world's largest theme park, Universal Studios, SeaWorld Orlando Aquatica Waterpark, and Universal Islands of Adventure. Besides, the city has several resorts with state-of-the-art facilities, including spas and gyms, swimming pools, and complimentary Wi-Fi for their guests. Thanks to its wide range of activities, including football matches held at Orlando City Soccer Stadium, baseball, basketball, American Football, and Softball, anyone can have fun in Orlando. The city is also known for world-class malls with amazing shopping deals.
Orlando, the city of magic
With the numerous theme parks in Orlando, you are guaranteed to enjoy value for your money. Besides, the city is full of fun attractions and events, cutting across all tastes and preferences.