The Best Time to Visit Florida



Table of contents
When is the best time to visit Florida?
Located in the south-east of the United States, Florida is known as the 'Sunshine State' – and this name says it all. The promise of year-round sun draws holiday makers from across the United States and around the world. But Florida doesn't only attract sun-seekers – fun-seekers also flock to visit some of the world's most famous theme parks. Wildlife spotting in the state's swamp-like wetlands is another draw. This combination of thrills, adventure and relaxation makes Florida the perfect destination for families.
Florida's climate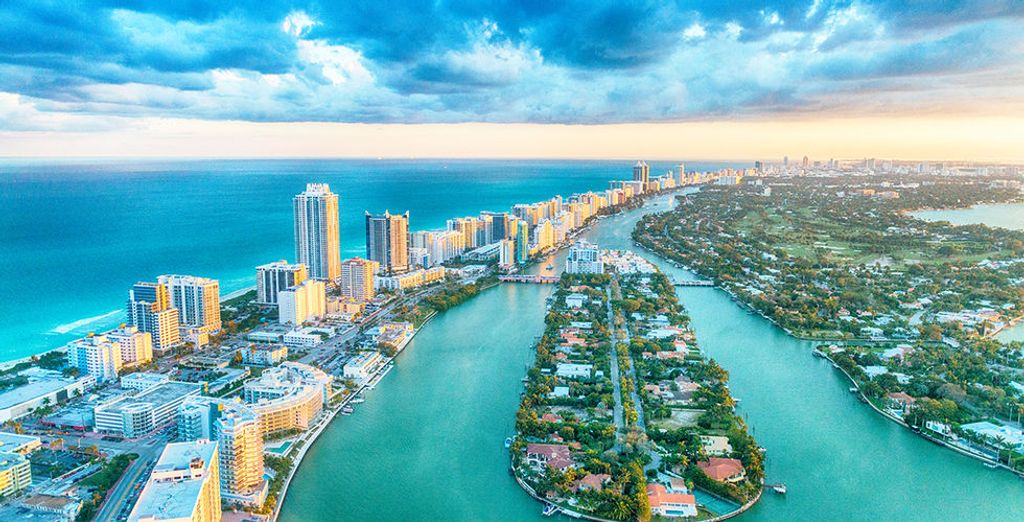 Florida owes its hot summers and dry, bright winters to its subtropical climate. High season is March to September, when temperatures are hot, with highs in the early and mid-thirties. However, this is also the season that experiences the most rainfall. In the winter, temperatures are balmier, dropping to the very pleasant early twenties. Florida is an appealing escape from cold weather elsewhere during this time, particularly for Europeans. The warm sea waters, which make swimming a year-round pleasure, in combination with the attractive climate, make Florida a popular destination. However, Florida is prone to hurricanes, which start to occur in June and continue through to September and October, when the season reaches its peak and finally ends.
Visiting Florida for theme parks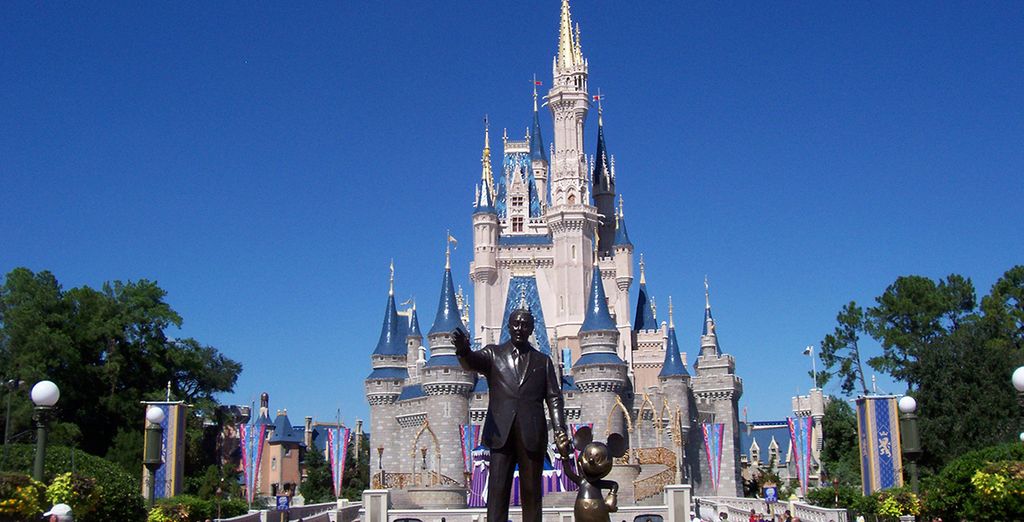 If you are travelling as a family, make a stop in Orlando to visit one or more of the world's most famous theme parks. There is truly something for everyone here. And given the state's year-round sunshine, you can visit the parks and trails at any time of year. Millions of visitors descend on the most popular spots each year, so with that in mind, it is worth planning your trip to avoid the worst queues and heaving crowds.
Taking the climate into consideration, as well as crowds and prices, the best time to visit theme parks is March to May. During this period, excluding the Easter and school holidays, you are likely to find fewer crowds, and travel and accommodation costs are more affordable. The weather is also just right, so it will not be too hot as you dash between all of the rides and attractions on your list.
You will also find quiet parks and lower prices if you visit during the autumn. But you face the risk of hurricanes, which might not be the kind of adventure you had in mind for your holiday. And if you visit during the hot summer months, you should be prepared to queue and pay higher prices.
Some of the parks are particularly popular at festive times of year, with special events taking place for Mardi Gras, Halloween, Thanksgiving and Christmas. While these themed events will add extra sparkle to your holiday, they will attract lots of visitors.
Visiting Florida for wildlife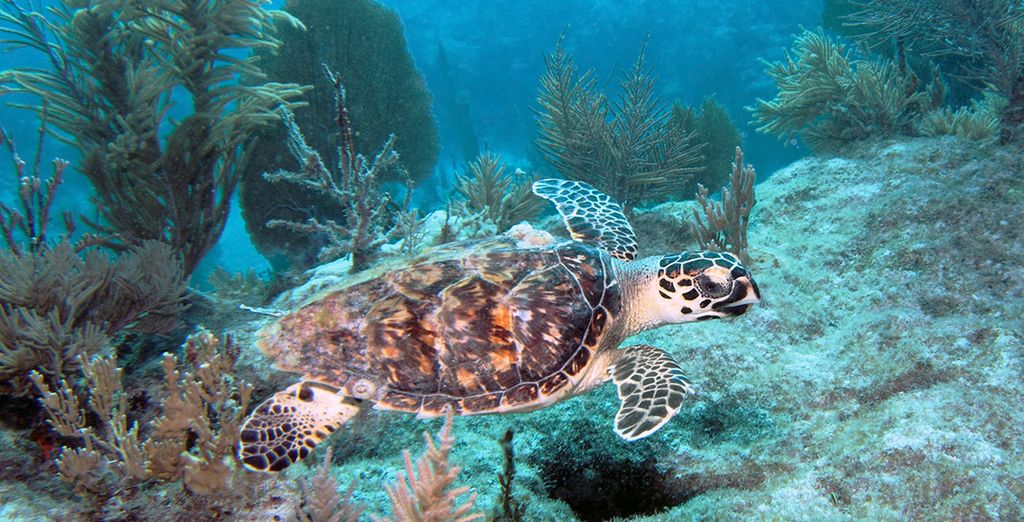 Florida has its fair share of diverse wildlife, focused on its wetlands and its shores. The Florida Keys are a 125-mile-long stretch of tropical islands – a top destination for beach holidays and relaxation. Here, you might meet the tiny, endangered Key Deer. The largest of these cute creatures is only around three-feet high, and there are just under 1,000 to be found on the Keys. Head to the Keys' shores and you will meet wildlife of a different kind. Swim with tropical fish, glide through coral reefs and see playful dolphins splashing in the sea.
Back on the Florida mainland, the state's swamps and wetlands are home to a variety of different birds, reptiles and distinctive fauna. Taking an airboat ride is part of the fun as you head out to catch sight of crocodiles and alligators. These can reach up to 12-feet long, so spotting them might be easier than you think. Peak season for visitors is the drier months, which last from December to April. However, reptiles are less active at this time. Come in May and you might catch them during the mating season, while in August you could see baby alligators. However, during the summer months, you will have to expect more rainfall and higher temperatures, which makes for uncomfortable conditions in the wetlands. These conditions, along with the abundance of bugs, might be off-putting for some.
In some of the state parks, you can also see large, docile manatees – particularly from November to April. Birdwatchers will enjoy looking out for bald eagles, and if you head down to the woods, you may get a glimpse of a Florida black bear.
Visiting Florida for the beaches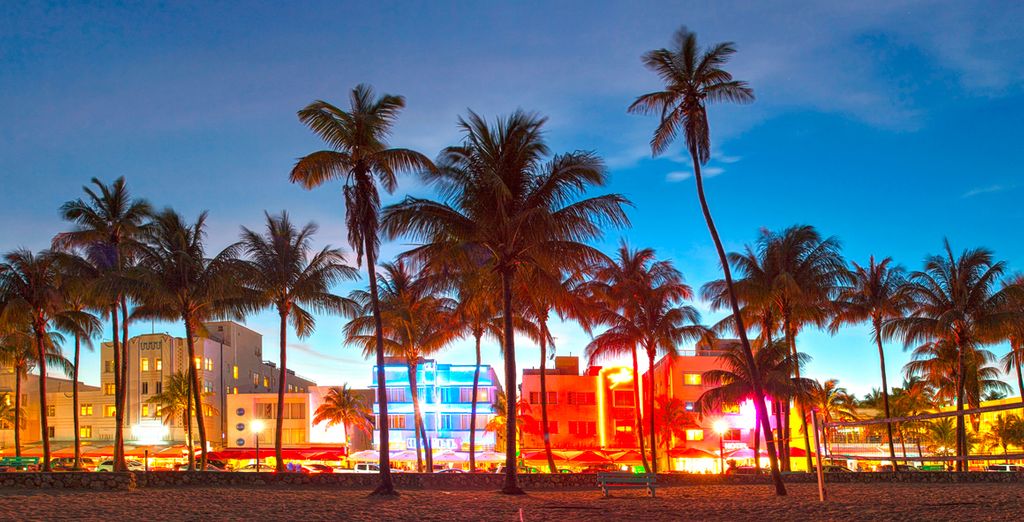 It is said that in Florida you are never further than 60 miles from the nearest body of salt water. Florida has the longest coastline of the "Lower 48" states that make up the contiguous United States, and is the only one to border the Atlantic Ocean and the Gulf of Mexico. You can sunbathe all year round, depending on how hot you like it. And the consistently warm water temperatures mean taking a dip is always a pleasure. Beaches will be busiest during the peak holiday periods, especially at Christmas and during the summer months.
If you ever have enough of the white sands and you need a break from sun-worshipping, there are plenty more activities to enjoy near Florida's beaches. Diving is popular all year round in the Florida Keys and off the coast of mainland Florida. You can also head off to explore dramatic mangroves in a kayak, do some partying, or visit the state's famous museums.
What to bring to Florida
Sun protection and a waterproof jacket (all year round)
Bug repellent, if you're going wildlife-spotting in the wetlands in summer