The Best Hotels Deals - Disney World Orlando 2022/2023



Table of contents
Planning to visit Disney World soon? Accommodation should be among the top factors to consider. Eliminate the hassle by finding the perfect base with Voyage Privé! From luxurious hotels to resort spas and modern hotels, we can help you find the best accommodation in Disney World.
Our best hotels in Disney World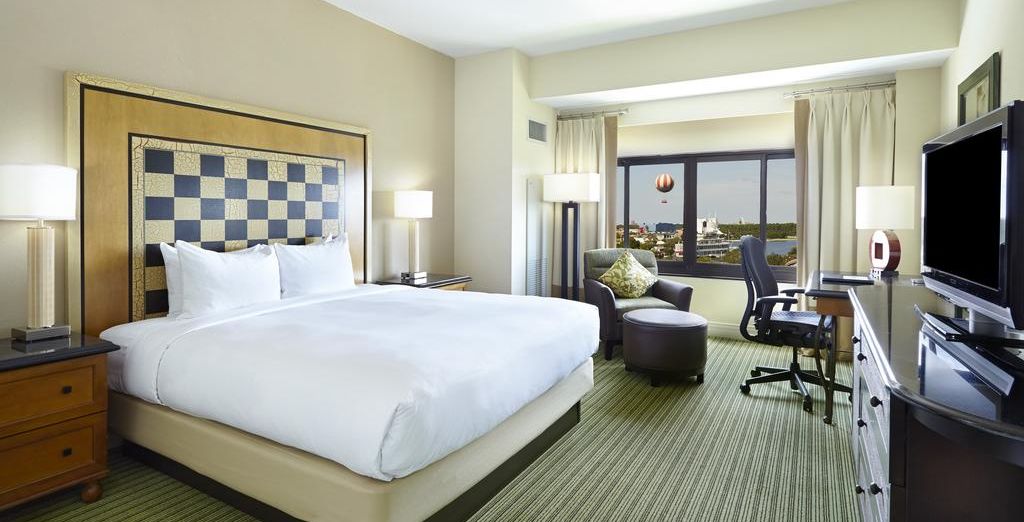 Since this hotel is the official Walt Disney World Hotel, guests here can benefit from a superb location close to the magical Disney Springs theme park. If you wish to visit other areas of the park, you can take advantage of the hotel's complimentary shuttle. Designed with families in mind, this hotel provides spacious rooms and all the amenities you need, including an outdoor swimming pool, a mailroom, fitness centre and a 24-hour on-site food market.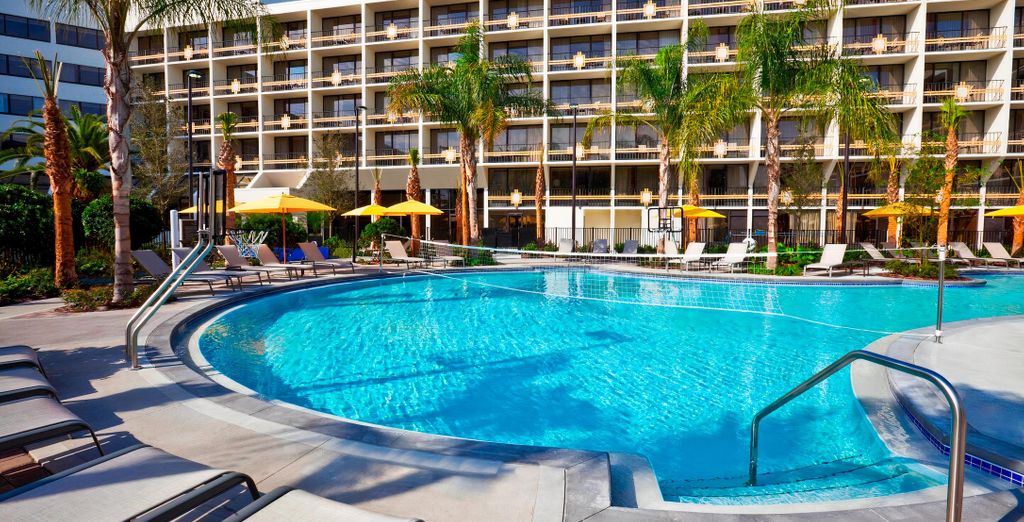 Located only 10 minutes' drive from central Walt Disney World, Sheraton Orlando Lake Buena Vista Resort is one of the best accommodations if you are in Orlando to experience Walt Disney World. Each room at this hotel comes with a flatscreen TV and a refrigerator. When not strolling around the park, you can relax at the hotel's outdoor pools or hot tub, exercise at the fitness centre, have fun on the waterslide or pamper yourself at the on-site spa. The hotel also provides a scheduled transfer service to Disney World.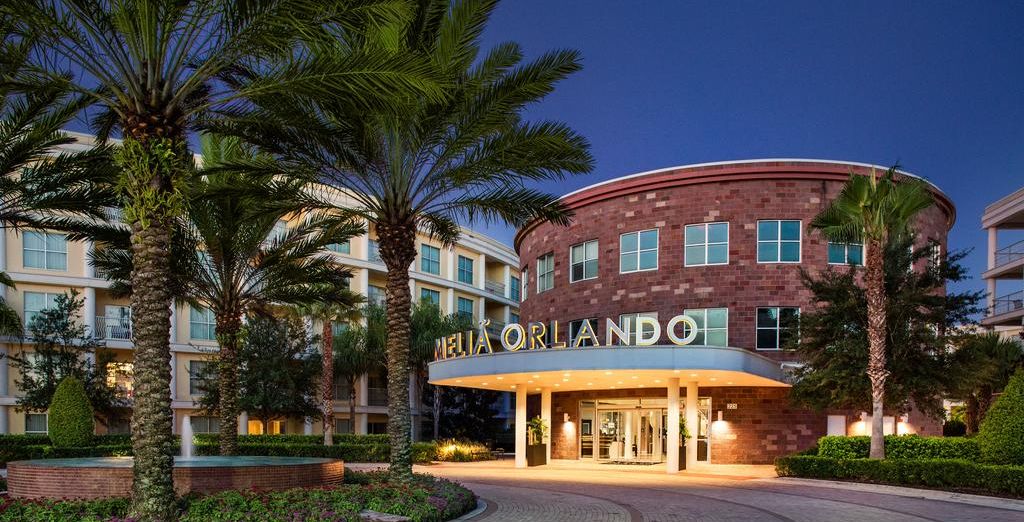 At this "Walt Disney World Good Neighbour" hotel, you can experience the perfect blend of contemporary comfort and old-world charm. The hotel is located at one of Forbes Magazine's Top Ten "Prettiest Neighbourhoods" and boasts close proximity to Walt Disney World, the ever-green Celebration Golf course and many other attractions in Orlando. The hotel features 289 luxurious rooms with balconies overlooking Florida's landscape, all with a flatscreen TV. Other facilities include an on-site bar and restaurant and private parking, among others. What's more, this hotel is dog-friendly, meaning you don't have to leave some of your family members at home.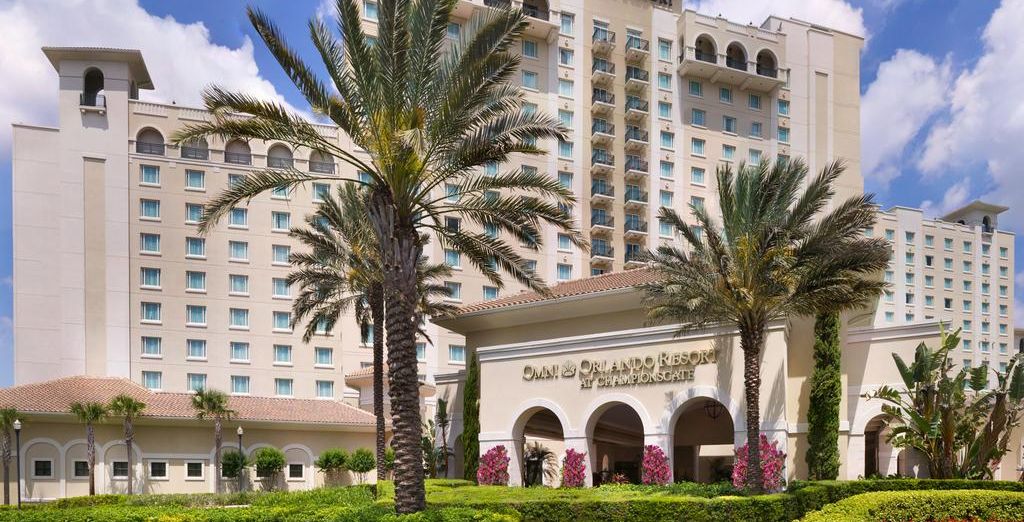 The Omni Orlando Resort offers complimentary scheduled shuttle transportation provided to the Walt Disney World. Its charming rooms combine comfort combined with impressive facilities. Besides the comfortable rooms, guests can enjoy the attractive grounds, walk-out golfing, spa, extensive pools, including the only Orlando resort wave pool, and a diverse choice of on-site restaurants.
Located close to Orange County Convention Centre and only 11 km from Walt Disney World, Rosen Centre hotel is the centre point of business and family fun. If you are in Orlando for the theme parks, staying in this hotel ensures convenience as you can buy theme park tickets on-site and request theme park transfers for a surcharge. The hotel's modern amenities and award-winning services also make your stay an unforgettable experience.
Services you will find at our hotels in Disney World
The services you will find at our hotels in Disney World are as follows:
Concierge services
Flatscreen TVs
Luxury bathrooms
Daily transportation to and from the park
Spas
Going on holiday in Disney World
The best time to visit Disney World depends on several factors: your tolerance for crowds, weather, cost and preference for special events. We would recommend visiting when the crowds are low. Generally, Disney World theme parks are less crowded when families are busy with school and work. This can be from 2nd January to Presidents' Day week, the week following Labour Day until the week before Thanksgiving and the week after Thanksgiving weekend until the weekend before Christmas holiday week. For the best weather, consider visiting Disney World during the spring and autumn season.
Hotel offers at Disney World convenient for all kinds of travel
Since most hotels in Disney World expect families as their guests, they provide facilities for everyone, from toddlers to grandparents. While the numerous parks, shows, restaurants and boutique shops will keep the adults engaged, children will love exploring the park, the fun water activities and the adventure-themed activities. Likewise, thrill-seekers will love the park's seven roller-coasters.
The range of hotels we offer at Disney World
Luxurious hotels, spa resorts, B&Bs, boutique hotels and lodges.
Disney World: what should we bring for a hotel stay?
Toiletries, clothes, swimsuit, towel, comfortable shoes and a charging cable.
Your best hotel at Disney World: how to get there and make your booking
How to get to Disney World
The easiest way to get to Disney World is to fly into Orlando International Airport or Tampa International Airport and take Disney's Magical Express to your Disney World hotel. Other transportation options from Orlando International Airport to Disney World hotels include Lyft, car rental, Uber and Orlando Airport shuttle.
How to book your hotel in Disney World
The best way to book your hotel in Disney World is through Voyage Privé. Register online to take advantage of exclusive offers dedicated to members-only on luxury hotels. You are only required to enter your email address to register and start enjoying free membership.
The opinion of the Voyage Privé travel expert on Disney World
There are many reasons you should add Disney World to the list of must-visit destinations. Designed with families in mind, this park is one of the ultimate places where grandparents, parents and kids can enjoy a holiday together without sacrificing their comfort or entertainment.
Disney World - a magical playground for all ages
Disney World's overall magic combined with the ride's thrills provides ultimate enjoyment to everyone. This makes the park one of the few attractions where everyone can have a magical experience regardless of their age. A visit here transports you to another world.