Best Adults Only Luxury & Boutique Hotels in Mallorca



Table of contents
Below we discuss our best hotels in Palma de Mallorca that will suit every type of traveller. From luxury 5 star establishments to boutique hotels with sea views, we have it all.
Our best hotels in Palma de Mallorca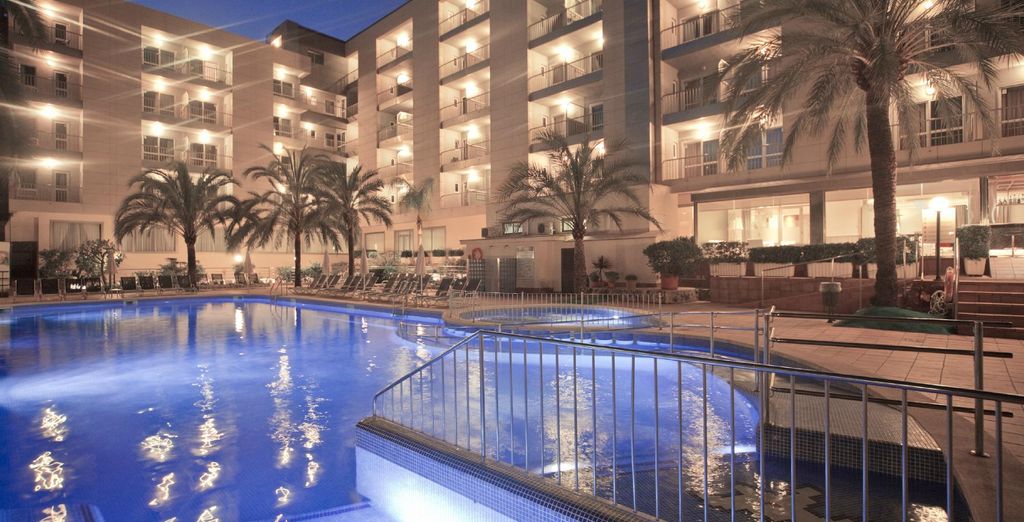 The Hotel Cosmopolitan is a beautiful 4-star hotel offering superb pool view rooms just 400 meters from the beach. The property has an on-site gym, indoor and outdoor massage rooms, adults swimming pool, outdoor jacuzzi, and an on-site bar and restaurant.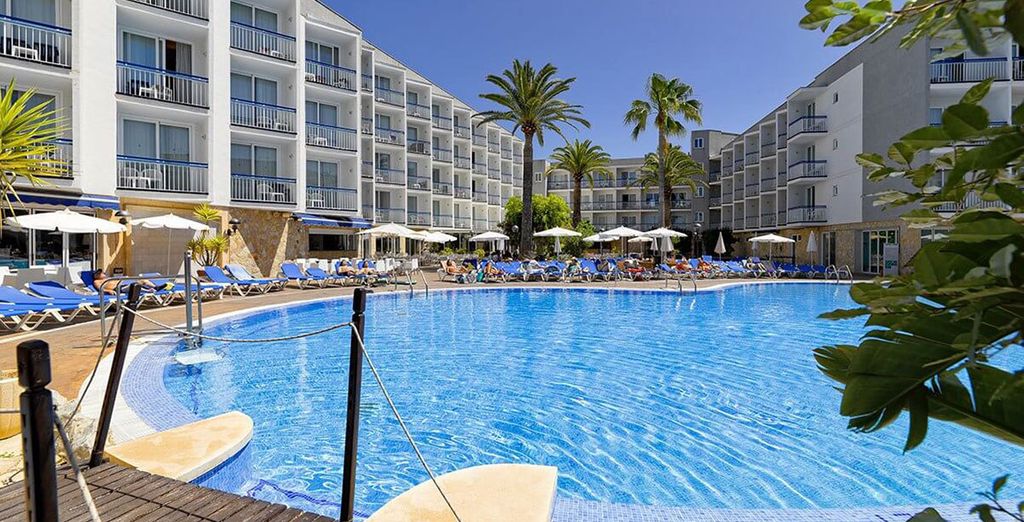 This beautiful 4-star hotel boats a large swimming pool, restaurant, snack bar and beauty centre, and the rooms are elegant and spacious. There is lots of family entertainment too.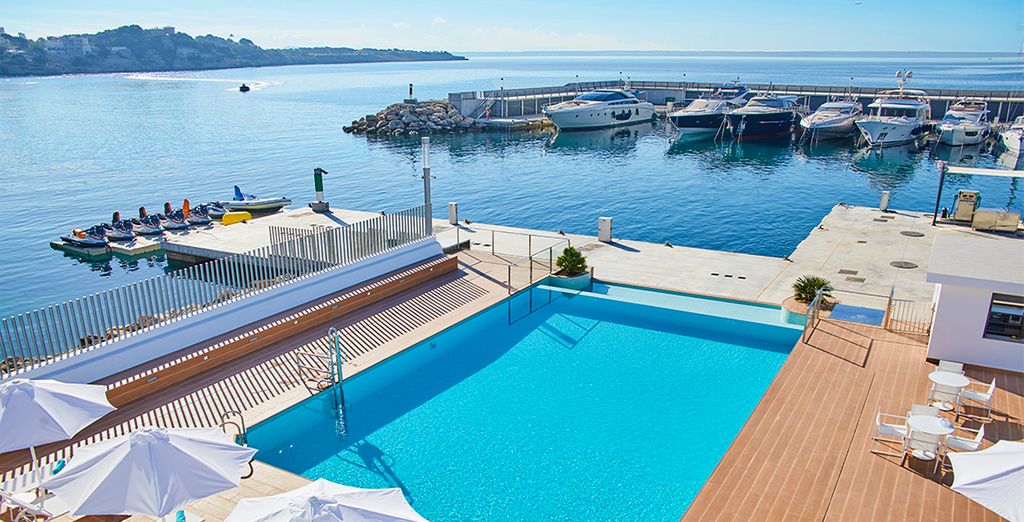 Just 10 minutes from the "old centre" of Palma, this hotel will give all water thrill seekers the ultimate experience. Circled by the Mediterranean and wrapped by beaches the Calanova Sports Residence offers spacious rooms with all the amenities you need for a relaxing stay.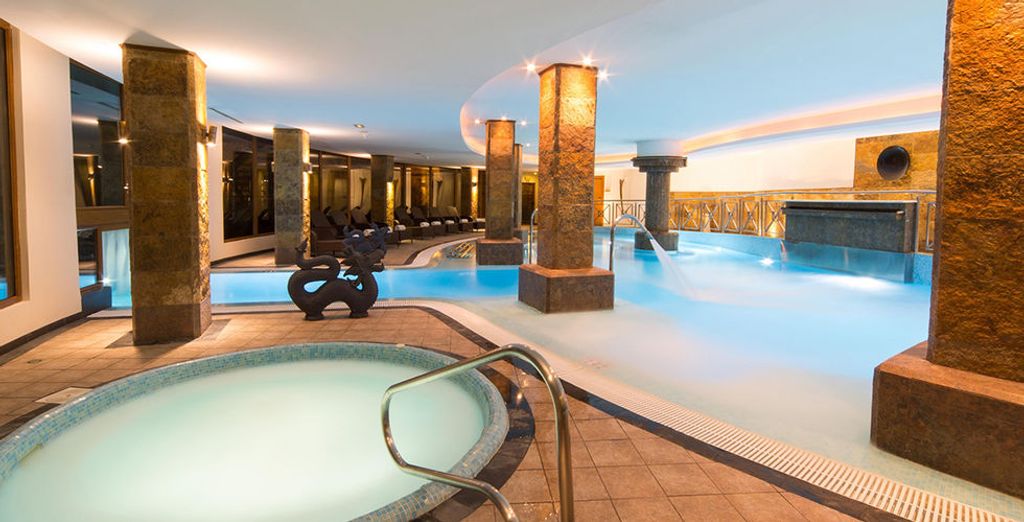 This 5-star hotel has everything you need for a luxurious stay. Guests will enjoy a quiet setting complete with swimming pools, gardens, and one of the largest spas in all of Palma. Rooms are fully equipped and stylish and offer sea views for a lavish stay.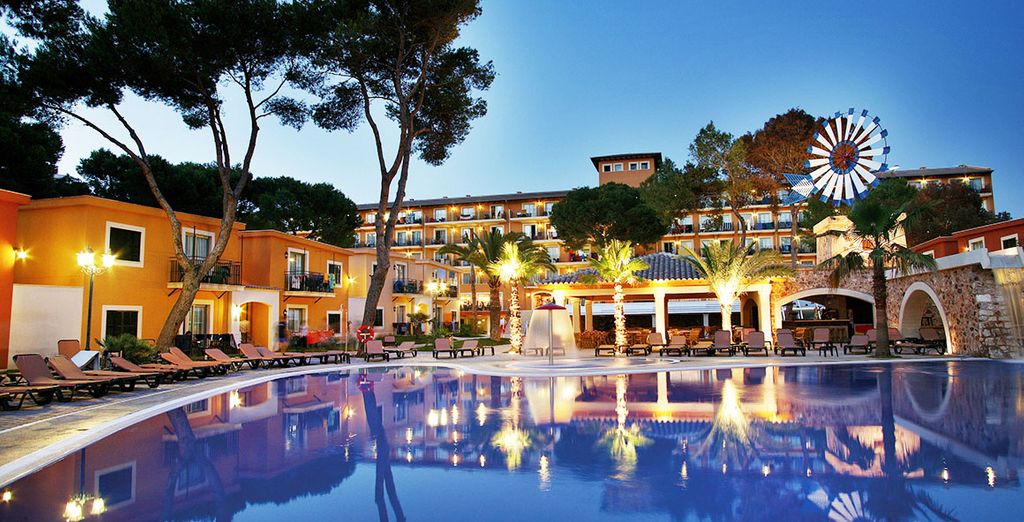 The 4-star Occidental Playa de Palma offers a beautiful area with an outdoor pool, a brilliant wellness centre, fantastic restaurant and access to white sandy beaches. It's the perfect spot for those who enjoy the outdoors and hiking. This property is offered on an all-inclusive stay.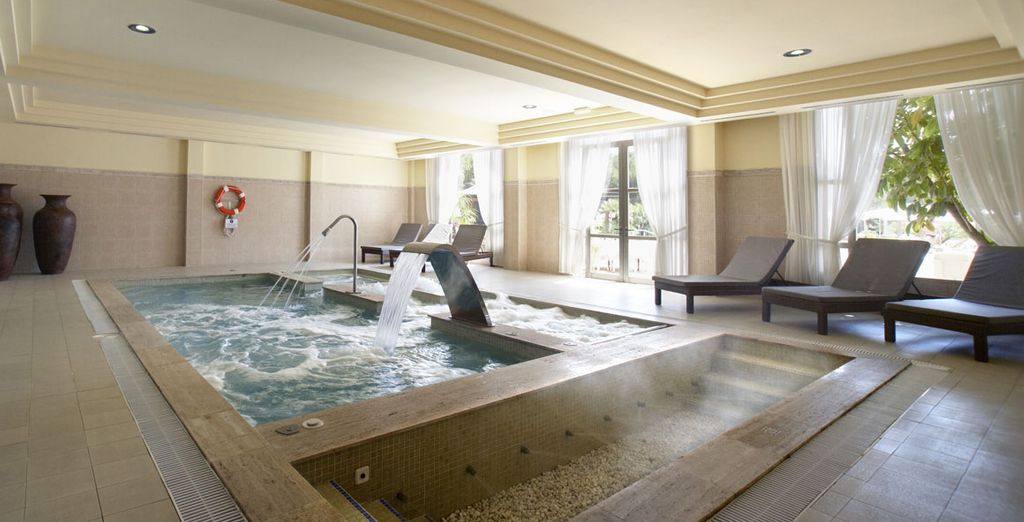 The Vanity Hotel Suite and Spa is a stunning adults-only hotel offering everything you need for a luxurious sunny escape to Palma. Featuring an outdoor pool, high-quality spa, jacuzzi, on-site restaurants, and beautiful rooms, you'll struggle to leave!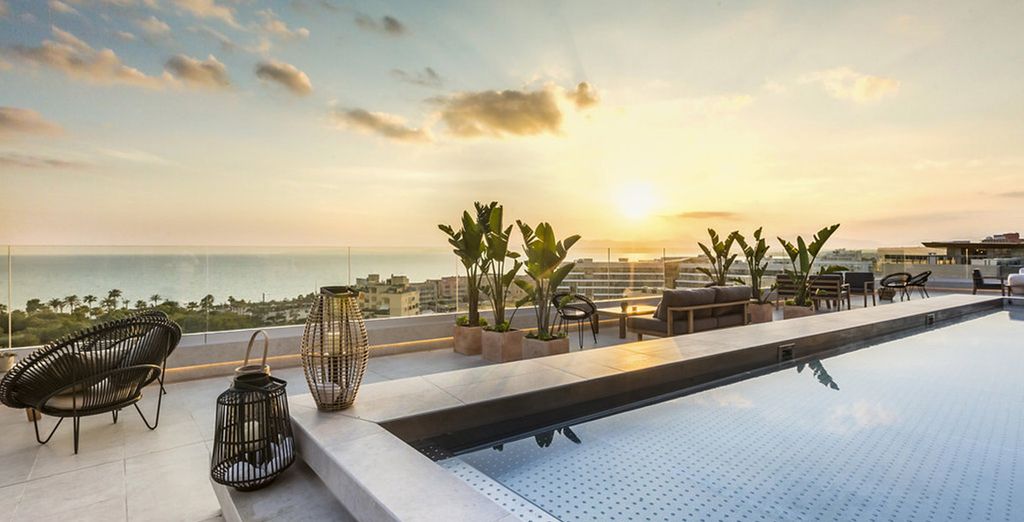 This minimalist and quirky designed 5-star hotel offers a state of the art spa, 3 on-site restaurants, a huge swimming pool, and stunning sea view bedrooms. It also comes with free complimentary spa access for members.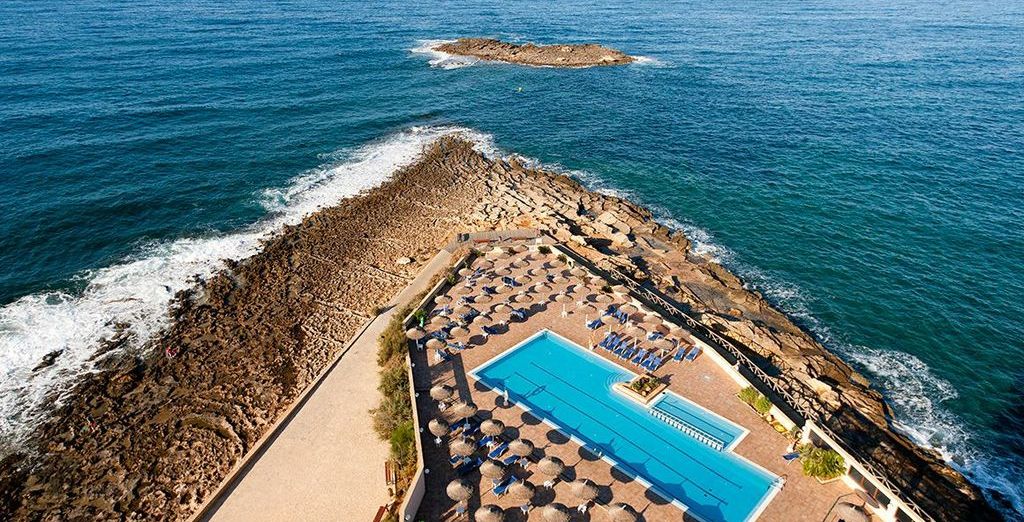 The THB Sur Mallorca occupies its own peninsula, boasting breathtaking views over the Mediterranean Sea. Close to restaurants and shops and offering an Olympic style swimming pool, football courts and an on-site restaurant, it has all you need for a great stay.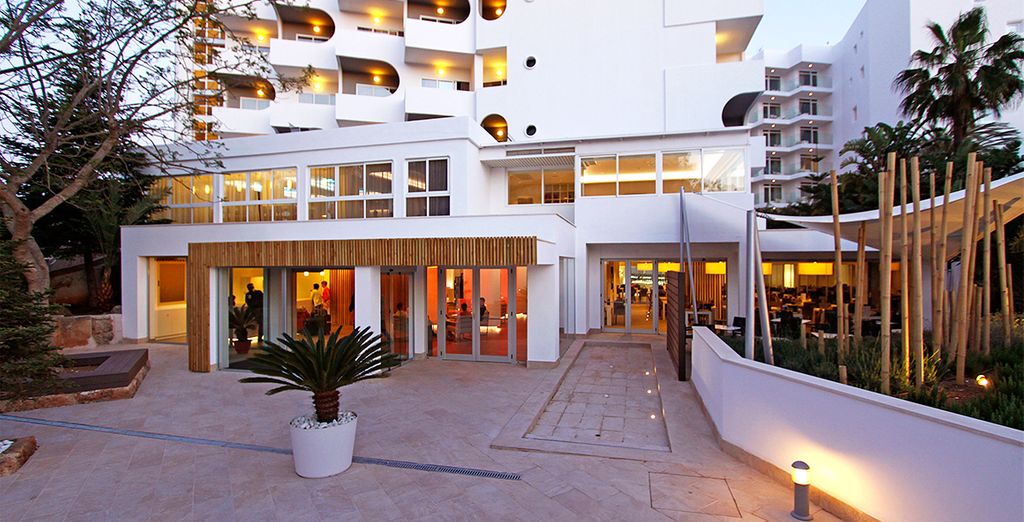 Surrounded by golden beaches, the Pamplona offers a spa with indoor pool, an outdoor swimming pool, Turkish bath, sauna and jacuzzi, cycling centre and a gym. Rooms are spaciously comfortable and come with air conditioning, TV and much more.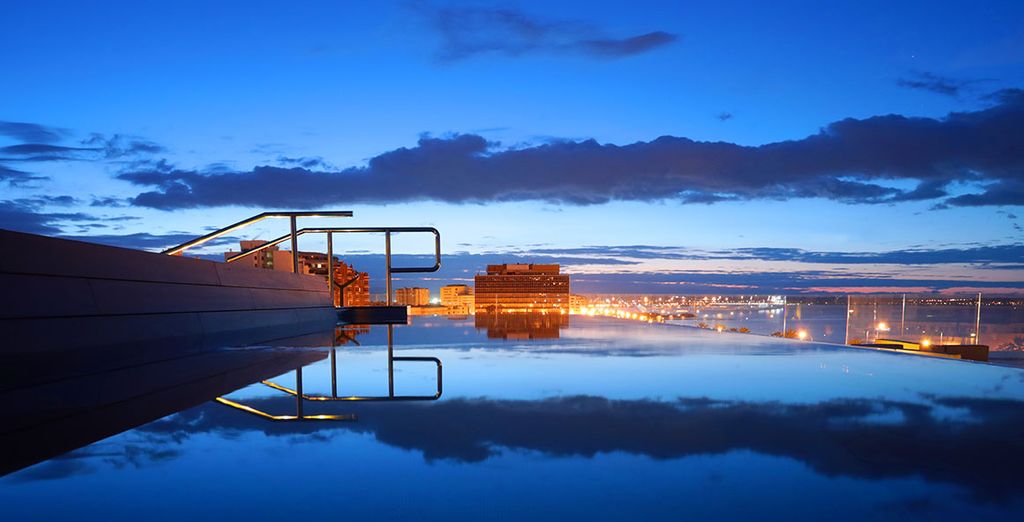 The Es Princep Hotel does 5 star luxury at its finest. The hotel boasts a fabulous pool and a gorgeous on-site spa. Rooms are bright, clean and beautiful and you can opt for city or sea views during your stay. You can also dine at the on-site restaurant.
What services will you find in our hotels in Palma de Mallorca?
All our hotels in Palma de Mallorca offer a wide range of facilities and services to meet all your desires and needs. These include:
Cocktail bars
On-site restaurants
Comfortable beds
Flat screen TVs
Stunning views
On-site fitness centre
Swimming pool
Spa
Complimentary room upgrades
Discounts on food and drink
Free WiFi
Bed and breakfast
Hotel rental offers at Palma de Mallorca convenient for all kinds of travel

Palma de Mallorca is the type of destination you'll find yourself constantly wanting to return to. Whether it's relaxing on the beautifully clean, white sand beaches, dancing the night away, or discovering gothic towers, palaces, and castles, Palma De Mallorca has something to entertain everyone. To enhance your trip, Voyage Prive offer a range of additional add-ons that will transform your adventure to Palma de Mallorca into something extra special.
The range of hotels we offer in Palma de Mallorca
From stunning 5 star hotels with fabulous swimming pools to beautiful hotels with iconic city views, our range of hotels in Palma Del Mallorca will bring something to suit everyone.
Palma de Mallorca: What should we bring for a hotel stay?
Most hotels will have everything you need for an amazing stay, but there are some items you should bring along to ensure you're completely comfortable.
Phone chargers and European adaptors
Bathing suit
Sunscreen
Your favourite toiletries (if there are some you simply can't live without!)
Your best hotel in Palma de Mallorca: how to get there and make your booking?
Getting to Palma de Mallorca: It's easy to get to Palma de Mallorca due to low-cost airlines. Flights leave the UK regularly every day. With our inclusive hotel packages, we include your flights to Palma with a no-frills or scheduled airline. It's also possible to add hotel transfers to and from the airport if you wish.
Flight time from the UK to Palma de Mallorca is around 2 hours and 30 minutes.
Booking your trip: Sign up with Voyage Prive today to gain instant access to our exclusive deals and discounts on hotels in Palma de Mallorca.
The opinion of the Voyage Prive travel expert on hotels in Palma de Mallorca
Palma de Mallorca is the perfect sunshine escape for anyone wanting to relax, catch some sunshine, and soak up some culture. Palma brings the perfect balance between beauty and history and our range of hotels in Palma De Mallorca will allow you to explore this beautiful area in luxury and style.
Palma de Mallorca: Where the Mediterranean mingles with history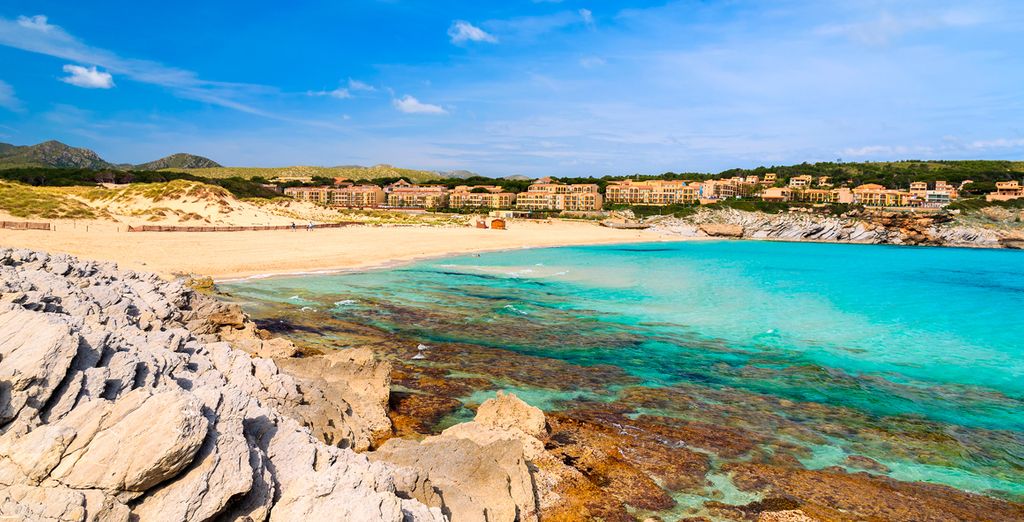 Palma de Mallorca is a beautiful country and is a long-standing favourite holiday destination, for couples, families, and friends. This city dates back to the 13th century and is rich in a range of historical sites. It also offers an array of restaurants, galleries, bars, and much more. It's often considered Mallorca's greatest treasure. Discover beautiful beaches, awe-inspiring Gothic Cathedrals, medieval streets lined with looming baroque churches, aristocratic townhouses, vibrant neighbourhoods and markets overflowing with this beautiful island.
Don't stop here ! Check all our last minute offers to the Balearic Islands !